Axios What's Next
April 29, 2022
We're excited: Axios' first company-wide retreat in more than two years will occur next month! But employees at some companies are bonding in the virtual world. Read more from Erica Pandey, below.
What do you see on the horizon, whether in the metaverse or IRL? Take a picture or email us at

[email protected]

.
Today's Smart Brevity count: 1,163 words ... 4½ minutes.
1 big thing: Welcome to the virtual staff retreat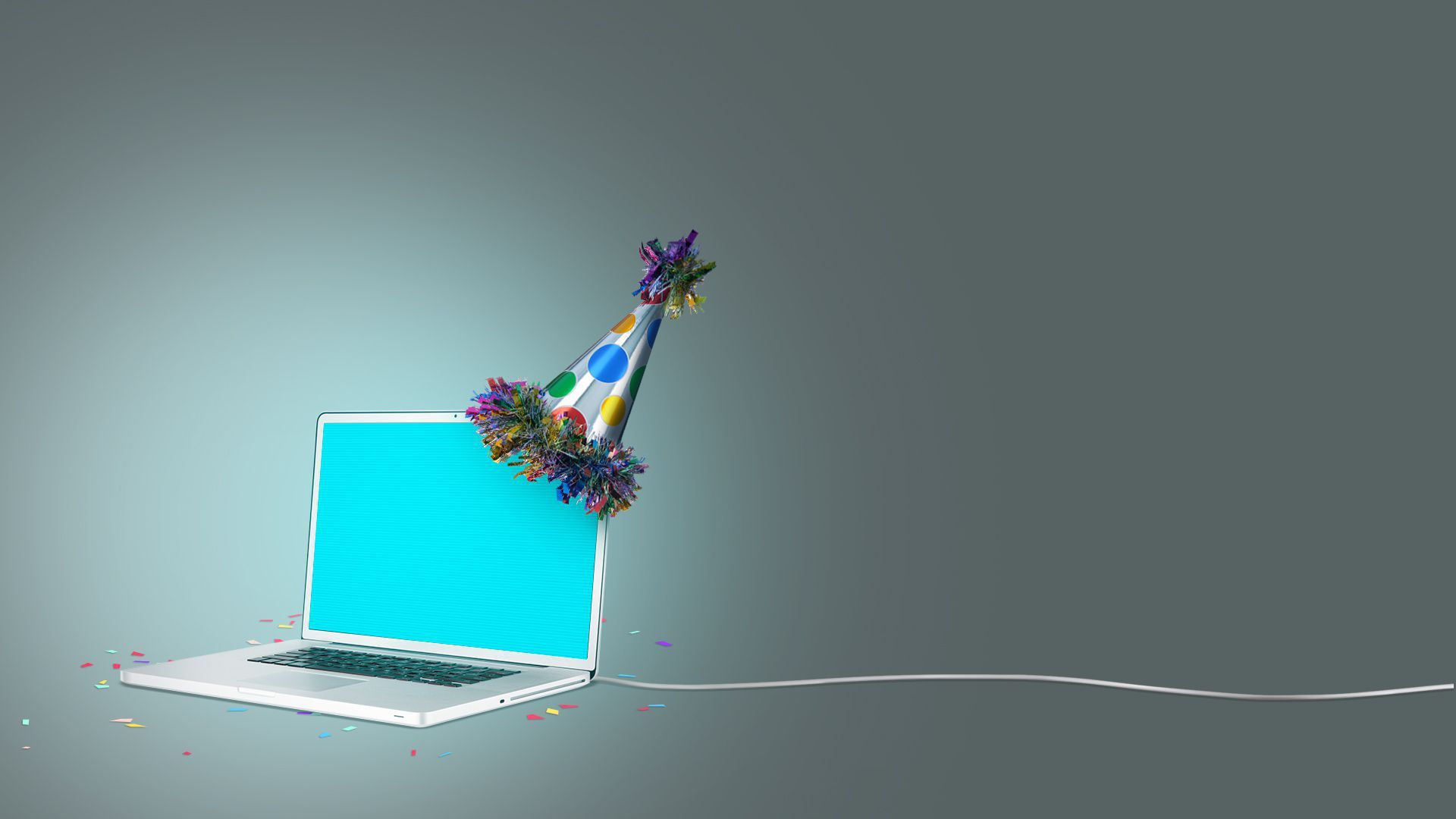 The future of company bonding includes golfing, escape rooms and scavenger hunts — all attended from your home office, Erica Pandey writes.
Why it matters: Distributed work is giving rise to new ways of connecting with colleagues.
These innovations are attracting venture dollars and Fortune 500 clients — and could take a bite out of the vast hospitality and transportation industry that powers corporate retreats and conferences.
What's happening: A slew of big companies are onboarding new employees — and fostering connection between existing ones — in the metaverse.
Accenture bought 60,000 virtual reality headsets from Meta for its workforce, the Wall Street Journal writes. Now it holds part of its orientation for new hires in the virtual world.
Mural, a tech company that has employees on different continents, brings workers together over virtual mini golf games, even if they've never met in person, per the Journal.
Remio, which just raised millions in venture funding, is one of the startups devoted to this new trend in the working world. It builds VR bonding experiences and has worked with companies like Google, Netflix and HubSpot, Venture Beat reports.
The big picture: America's corporate event market is worth $100 billion and includes event halls, hotels and transportation.
But if more in-person gatherings, like company retreats or even conferences and conventions, move to the metaverse, those dollars could be redirected from hospitality and transportation to VR and supporting tech.
Yes, but: There are skeptics.
VR headsets are still quite clunky and expensive. And wearing them for long periods of time can lead to the same sort of fatigue we get from extended time on Zoom, the WSJ notes.
Many company leaders think in-person events are even more important now that workforces are distributed. The metaverse can't replace the experience of socializing live, they say — at least not yet.
And when it comes to conferences and conventions, many of those are demonstrating or showing off new tech or products that are best experienced in person.
What to watch: We're not there yet, but startups and big companies alike see a happy marriage between remote work and the metaverse.
2. States hit Postal Service with lawsuit over mail trucks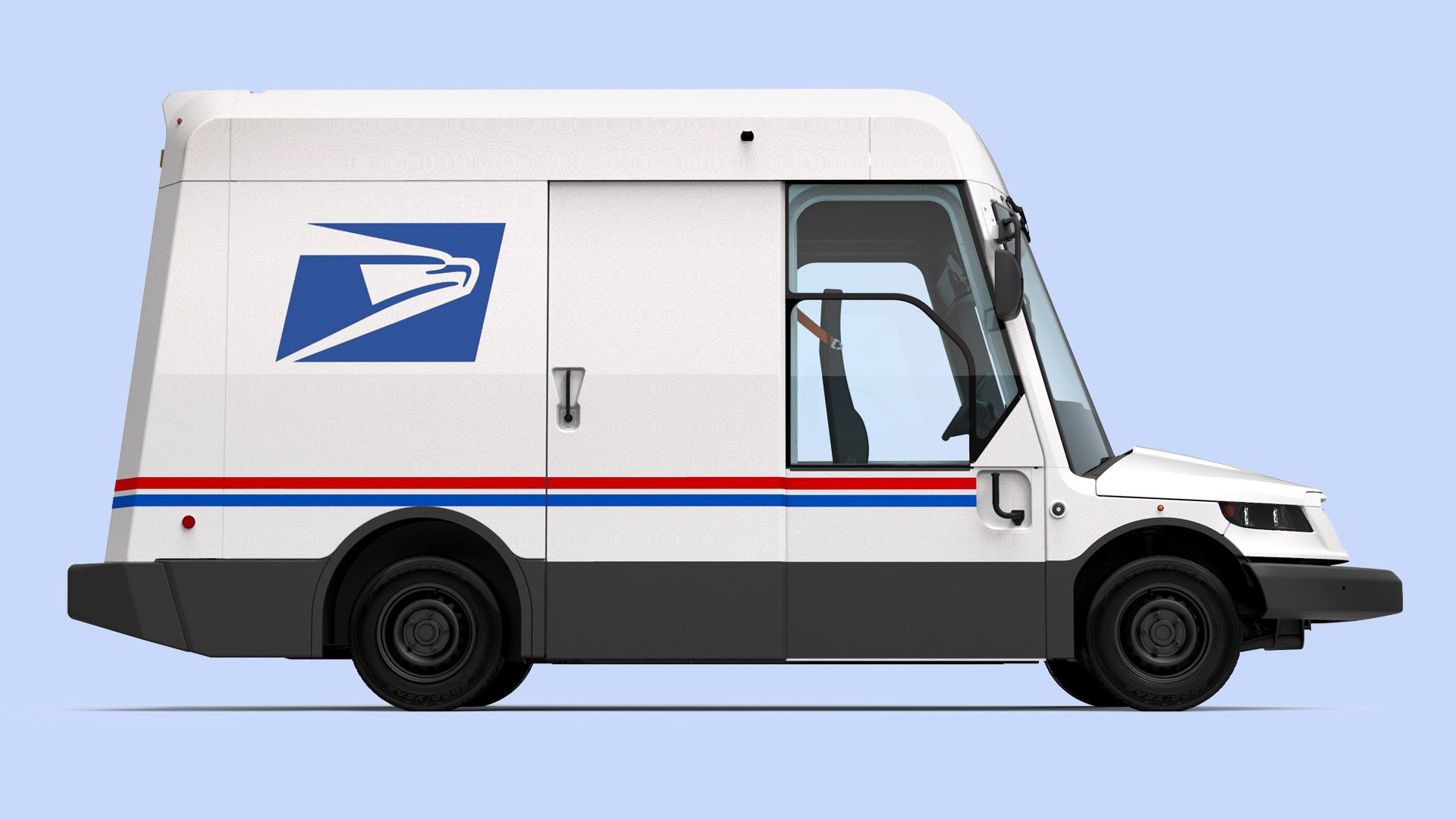 Sixteen states and the District of Columbia are among those suing the U.S. Postal Service to block its purchase of 148,000 gasoline-powered mail delivery trucks.
Driving the news: The state attorneys general, Earthjustice and the Natural Resources Defense Council say the federal agency severely underestimated the cost of the vehicles and the toll on the environment, according to the Washington Post.
The agency projected gas prices of $2.19 per gallon, for example — nearly $2 less than the U.S. average this week.
The big picture: President Biden wants to electrify the entire federal vehicle fleet by 2035, including the Postal Service's 217,000 mail delivery trucks, which make up the largest share of the civilian government fleet.
Yes, but: Under the Postal Service's $11 billion purchase plan, only 10% of the agency's new fleet would consist of electric vehicles, well below the standard set by its competitors FedEx, UPS and Amazon.
Feeling the heat perhaps, Postmaster General Louis DeJoy placed an order for 50,000 trucks in March that included 10,019 EVs, roughly double his original commitment. The trucks are expected to hit the street by the end of 2023.
The bottom line: The lawsuit shows critics don't think it's nearly enough.
3. Snapchat's new flying selfie camera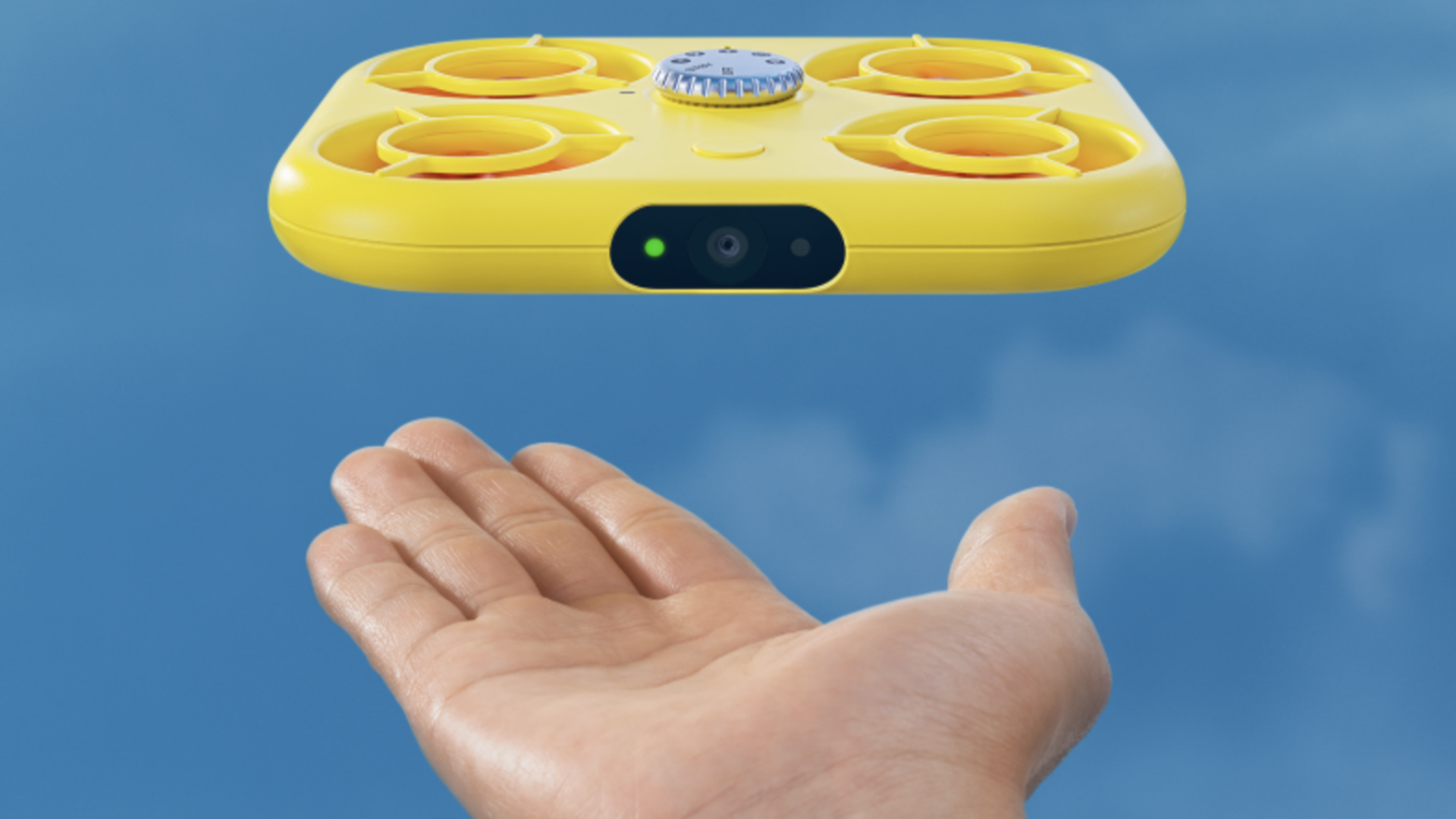 Snapchat debuted a new flying camera on Thursday, Sara Fischer reports.
Why it matters: The pocket-sized drone called Pixy operates on its own without controllers, making it easy for first-time drone users to take selfies.
Users tap a button to choose one of four preset flightpaths. The device floats overhead shooting photos and videos before settling back in the user's palm.
Everything shot on the camera is downloaded into a person's Snapchat library.
The drone costs $229.99 in the U.S. and France.
Zoom out: The company unveiled the new device along with a slew of other announcements at its annual Snap Partner Summit.
Snapchat also revealed that it now has more than 330 million daily active users (DAUs) globally, over 100 million more DAUs than Twitter.
Go deeper: Snapchat's latest new products
4. Thieves targeting your car's catalytic converter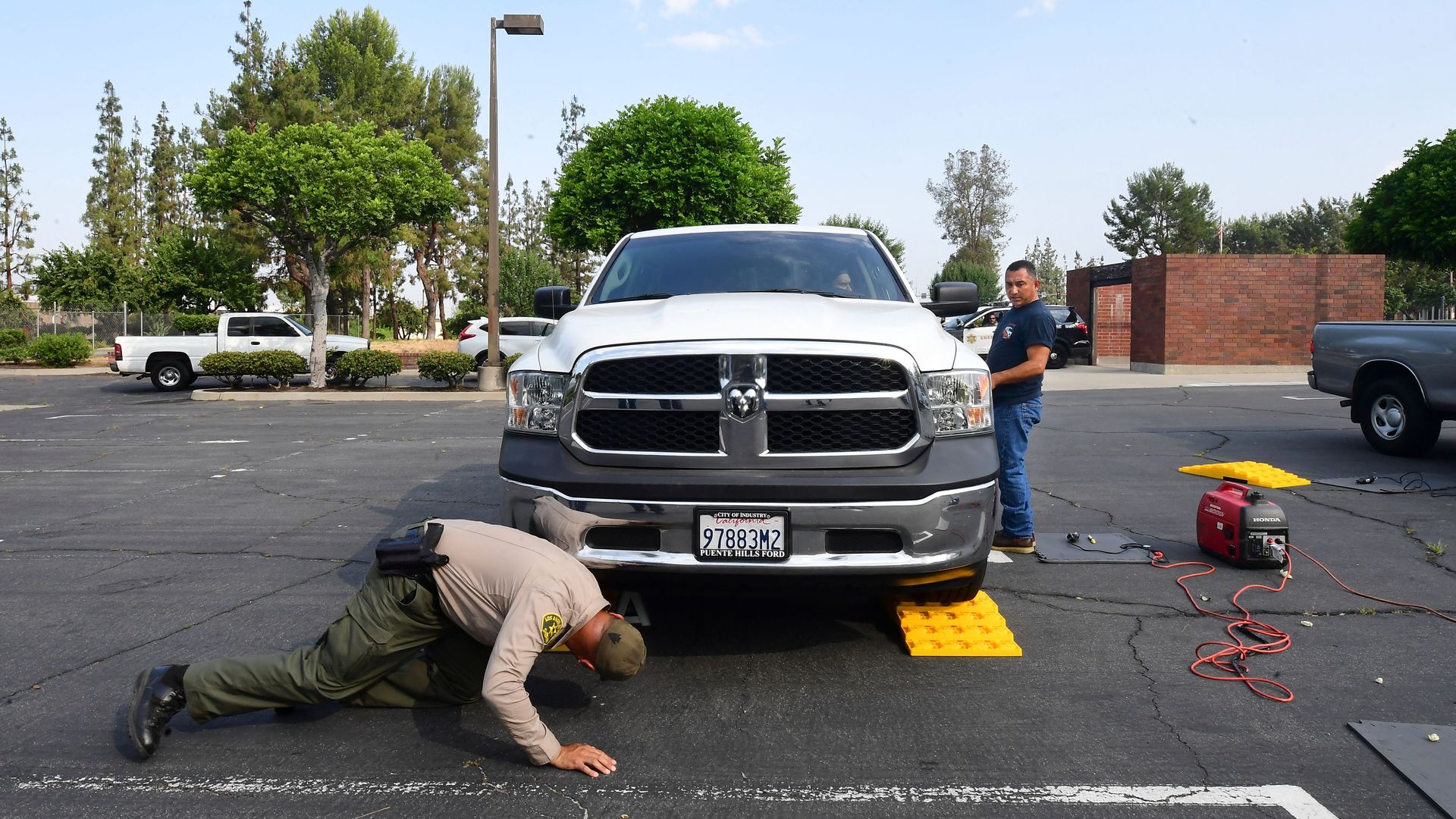 Thieves are ripping catalytic converters from cars at an alarming rate, hoping to profit from their precious metals, whose value has soared over the past year, Automotive News reports.
Why it matters: Car owners could find themselves stuck with an unexpected problem that costs $1,000 to $3,000 to repair, not to mention the added hassle and cost of finding alternative transportation.
By the numbers: There's been a sharp increase in catalytic converter thefts in the U.S. since 2020, according to the National Insurance Crime Bureau.
14,433 of the pollution-fighting devices were reported stolen in 2020, the last year figures were available.
That's up 325% from 2019, and the 2021 figures were likely even higher, according to NICB.
What's happening: Thieves climb underneath cars and use a saw to cut the muffler-like device from the vehicle.
Then they sell it to recyclers, where the parts typically fetch $50 to $250 each.
Context: Catalytic converters are used to reduce harmful emissions from automobiles.
They contain tiny amounts of rare metals such as platinum, palladium and rhodium, which react with combustion gases to reduce the amount of hydrocarbons, carbon monoxide and nitrous oxide in a vehicle's exhaust.
Yes, but: The value of these precious metals has skyrocketed in recent years.
Rhodium was valued at $18,300 per ounce, as of Thursday, per Money Metals.
Palladium was valued at $2,299 per ounce.
Platinum was $927 per ounce.
What to watch: 26 states proposed legislation to curb the theft of catalytic converters in 2021; 10 of those bills became law.
5. Student chef takes on USDA over "bean equity"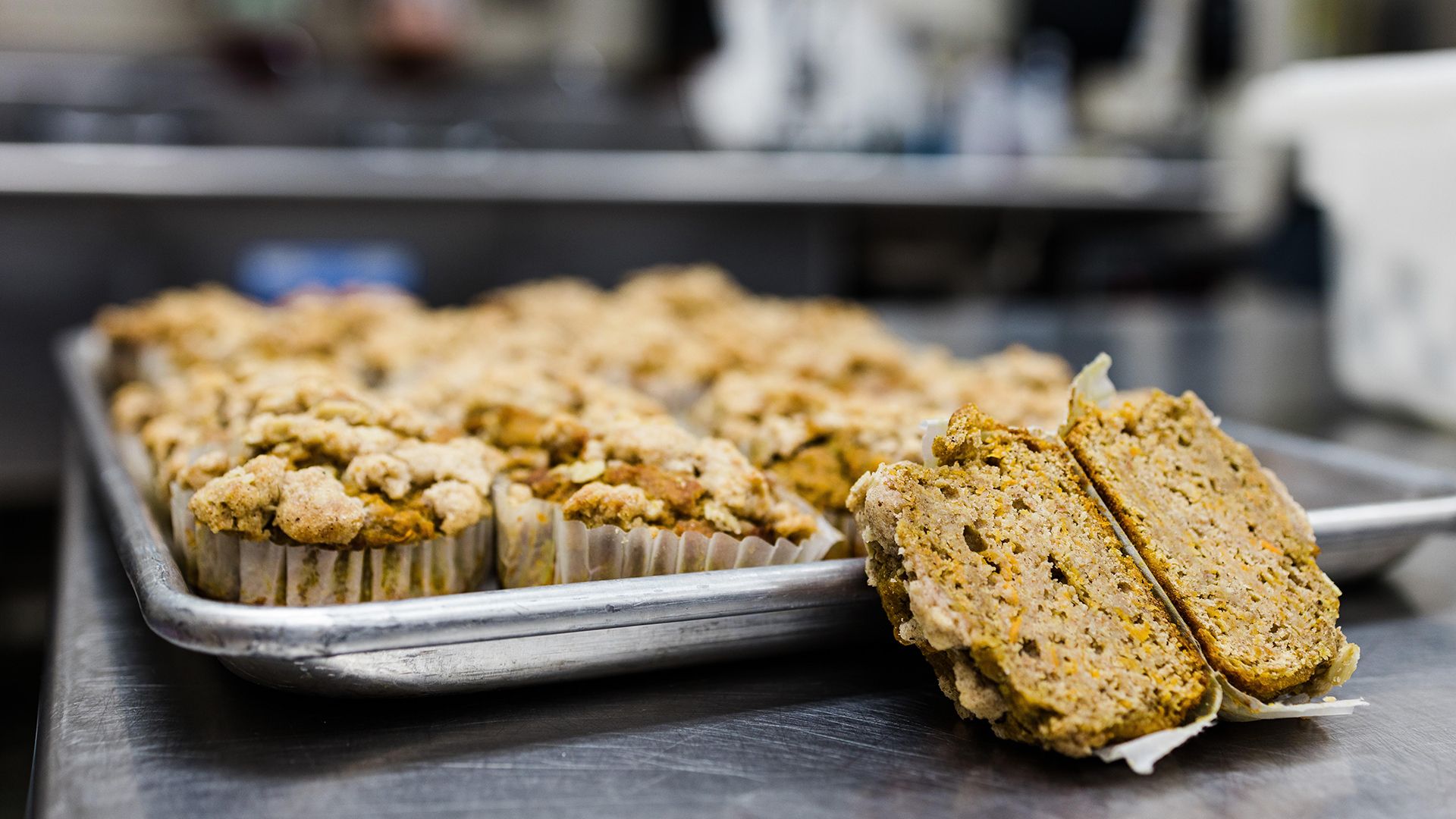 A high school senior in Michigan with a tasty and healthy recipe for muffins is challenging federal school nutrition policy, demanding "bean equity," Joann Muller writes.
Why it matters: Zoe Fauble's protein-rich muffins don't meet the U.S. Department of Agriculture's school nutrition standards because they contain white navy beans that are pureed, not solid.
Details: Fauble, who grew up on a farm, developed the muffin recipe for a statewide farm-to-school program that provides schools with incentives to serve meals with homegrown fruits, vegetables and legumes.
The muffins, which are made with beans, sweet potatoes and apples, "got high-fives from 91% of the elementary and high school students in the school cafeteria and fourth-grade class where she offered samples," says Diane Conners, spokesperson for the state-funded program, 10 Cents A Meal.
They pack enough protein, along with a carton of milk, to qualify as a full grab-and-go breakfast under federal school nutrition policy — or so Fauble thought.
It turns out they don't meet the requirements because the beans aren't visible.
What to watch: Fauble hopes the USDA will change the arbitrary bean rule when it releases proposed new standards for school nutrition this fall.
But those rules won't go into effect until the 2024-2025 school year.
Was this email forwarded to you? Get your daily dose of What's Next magic by signing up for our free newsletter here.