Axios Vitals
December 01, 2023
Somehow, it's December again, Vitals crew. Today's newsletter is 1,191 words or a 4.5-minute read.
Situational awareness: Medicaid expansion begins in North Carolina today, with about half of the 600,000-plus eligible low-income adults being automatically enrolled, the AP notes.
1 big thing: Bulked-up health care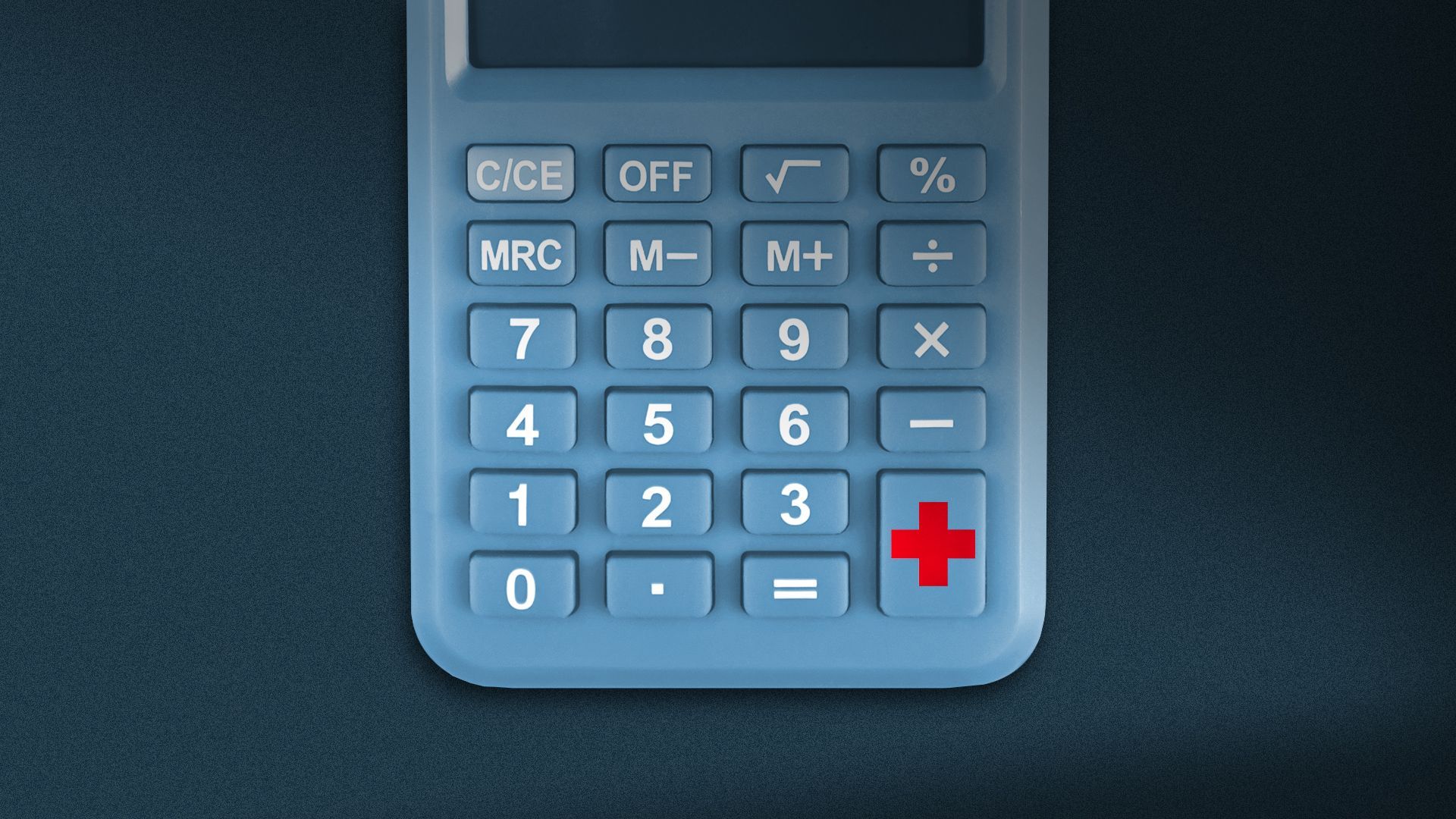 A potential merger between two of the country's largest health insurers would create yet another massive health care company in an industry increasingly dominated by titans, Axios' Caitlin Owens writes.
Why it matters: Decades of consolidation among hospitals, doctors and insurers has alarmed some experts — and, increasingly, politicians — who argue the tie-ups have allowed companies to bulk up at the expense of patients and taxpayers.
Driving the news: If reported merger talks between Cigna and Humana are successful, the combined company would rival UnitedHealth Group and CVS Health in size.
The impact wouldn't just be limited to the insurance market. The combined company could create a pharmacy benefit manager that controls a third of the market, making it as large as CVS's PBM, Caremark.
The big picture: Mergers of insurers and PBMs in recent years came after decades of hospital consolidation and the widespread acquisition of physician practices by health systems, private equity and even insurers.
The result is a system characterized by massive companies, including some which can't easily be categorized. For example, United now employs or is affiliated with roughly 10% of U.S. physicians, STAT reported this week.
The problem, many economists say, is that these consolidated companies increasingly have monopoly power in markets around the country or — in the case of companies with a stake in different parts of the health system — can elbow out competitors.
"As the set of names under each corporate masthead grows, there are fewer opportunities for unintegrated entities to win business and therefore a greater chance they seek acquirers or exit the market entirely," said Leemore Dafny, an economist at Harvard Business School and a former Federal Trade Commission official.
The potential result is an arms race for the upper hand in price negotiations, with insurers and providers using their market power to secure better deals.
2. New docs aren't interested in geriatrics
Doctors specializing in care for older adults are increasingly in demand as the country ages — but America's newer physicians aren't that interested in geriatric medicine, Maya writes.
Driving the news: Less than half of 348 post-residency fellowships for geriatric internal medicine filled up in the initial matching process this year, according to new data from the National Resident Matching Program, the nonprofit that oversees placement of physicians in training.
The fill rate was even lower for geriatric family medicine fellowships.
The fellowships, unlike residencies, are optional training programs typically lasting between 1 and 3 years in a specialized field.
Between the lines: Little exposure to geriatric care during training and poor reimbursement compared to more lucrative specialties may affect young physicians' interest in geriatric medicine, according to NRMP.
Though demand for geriatricians is growing, the number of fellows entering geriatrics programs hasn't budged much over the last five years.
Meanwhile, about 67% of 450 infectious disease fellowships were filled, a roughly 7 percentage point decrease from last year.
Matches into in the specialty spiked in 2021 at the height of the pandemic, but the field has struggled with waning interest for years.
3. GOP floats potential CDC changes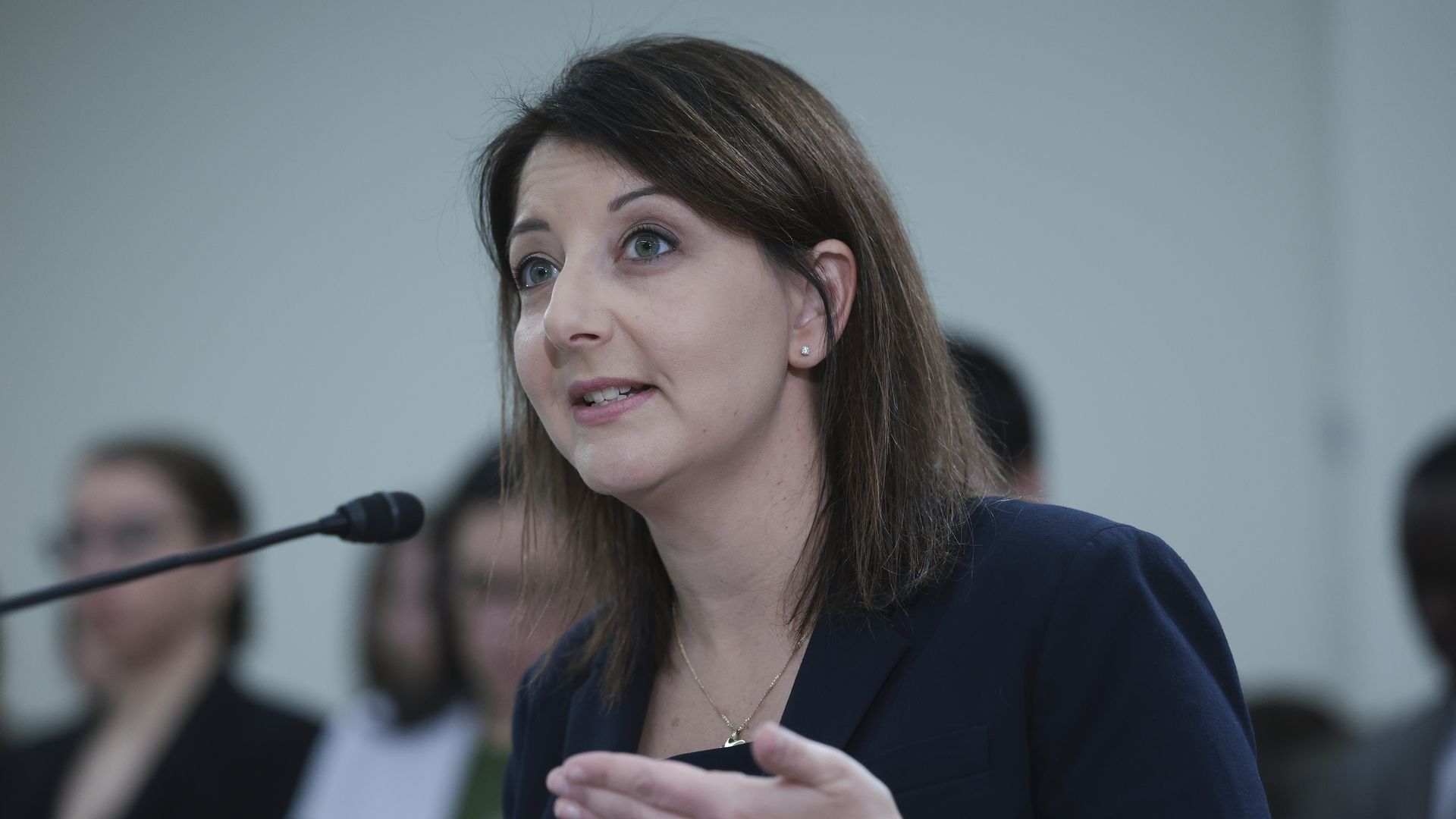 House Republicans put new CDC director Mandy Cohen on notice Thursday that they could overhaul some of her agency's operations if they find future public health responses lacking or not transparent.
But members on the House Energy and Commerce oversight subcommittee during Cohen's first Hill appearance as CDC head also indicated they're willing to give her time to put her own mark on the agency, Axios' Victoria Knight writes.
Some potential reforms that GOP lawmakers floated included requiring the CDC to be formally authorized through legislation, revising how public health guidance is drafted, and changing what public health authorities the agency can wield.
A version of this story was published first on Axios Pro. Unlock more news like this by talking to our sales team.
4. Walgreens' big plans for digital tools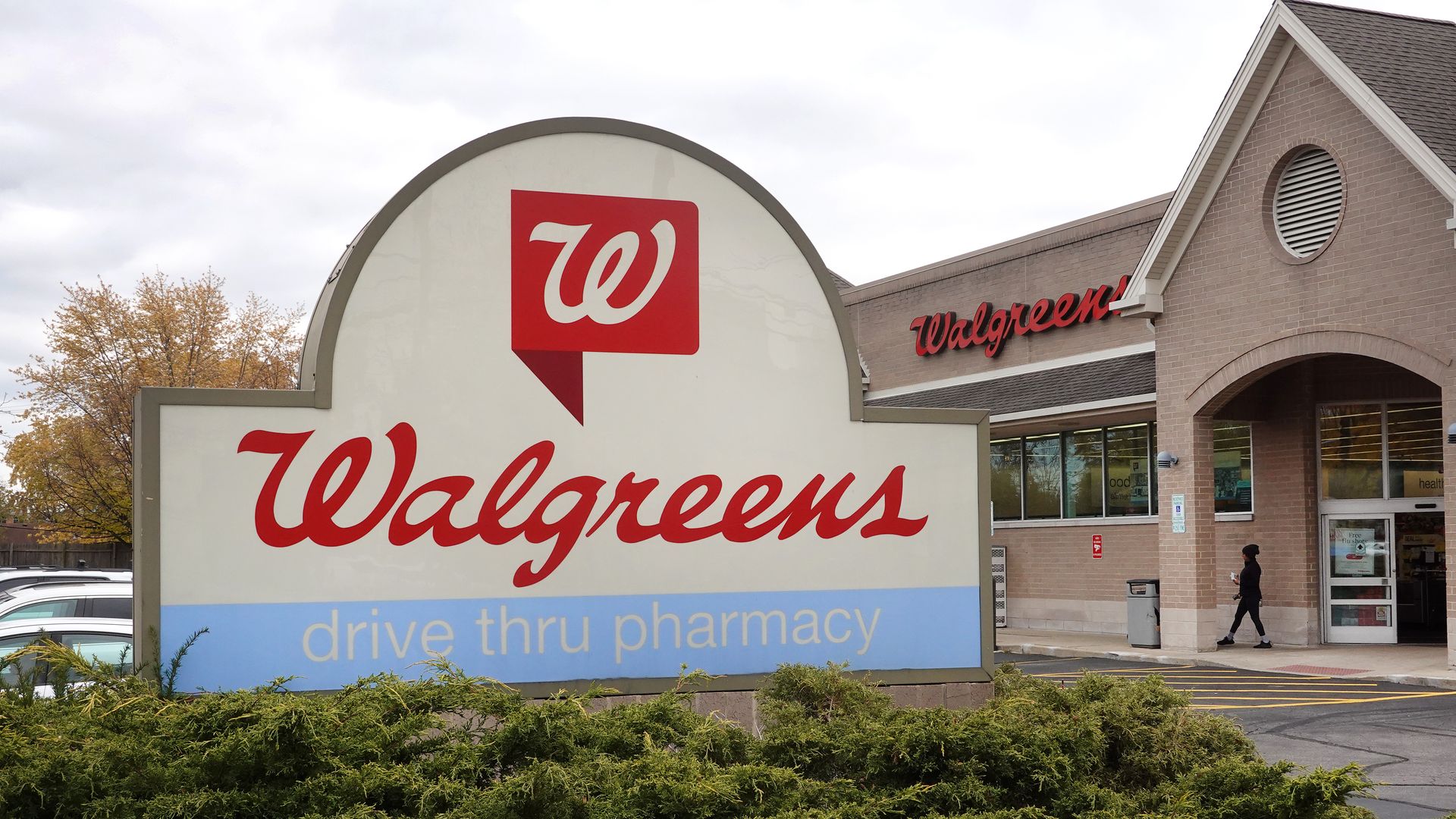 Amid a major cost-cutting initiative, Walgreens is doubling down on new digital tools aimed at streamlining customer interactions and lightening the load for pharmacy staff.
Why it matters: The retail pharmacy giant recently laid out aggressive plans to shed $1 billion in costs and improve profitability, at the same time industry-wide walkouts have called attention to mounting demands on pharmacy workers.
Walgreens' investment in digital tools could help support its core business as health care consumers have grown accustomed to seamless online communication.
Driving the news: On Thursday, Walgreens announced the launch of a tool, Rx Savings Finder, that consolidates searches from third-party discount cards that patients can show to their pharmacist from their phone.
The tool is similar to other online drug discount aggregators but, by pulling in discounts from multiple sites, is more comprehensive, Walgreens chief pharmacy officer Rick Gates told Axios.
Patients stress about finding the best price, and pharmacy staff spend a lot of time helping patients navigate that process, Gates said.
The big picture: It's part of Walgreens' planned investment in digital tools aimed at easing communication with customers next year, Gates said.
"Maybe it's two-way texting. It may be different ways that we do chat and make it easier for them to get their questions answered. It's going to be the way that, when they call in, they can self-serve," Gates said.
"It's given us the ability in areas that might be short-staffed to extend hours of operation, support it from either other stores or centrally, and still give patients the convenience of our locations," Gates said.
5. A warning about AIDS progress
As they mark World AIDS Day, CDC officials are calling for more "urgency" behind efforts to prevent spread of the disease, warning progress could be lost without sufficient investment.
Situational awareness: The plea comes as traditionally bipartisan support for key AIDS programs is weakening.
Congress missed a deadline to reauthorize the President's Emergency Plan for AIDS Relief, or PEPFAR, the government's flagship effort to fight the disease globally, as it's been wrapped up in abortion politics. House Republicans have also called for defunding former President Trump's initiative to end the HIV epidemic in the U.S.
By the numbers: An estimated 1.2 million people in America have HIV. The number of newly diagnosed HIV infections fell 12% from 2017 to 2021 — that's progress, but still far from the goal of eradicating the disease.
6. Catch up quick
🦟 The climate crisis is a "substantial risk" to the fight against malaria, the World Health Organization said. (The Guardian)
💧 The EPA plans to require most U.S. cities to replace lead water pipelines within 10 years. (Axios)
🫵 The U.S. government wants your help stopping bogus Medicare Advantage sales tactics. (NPR)
7. Dog of the week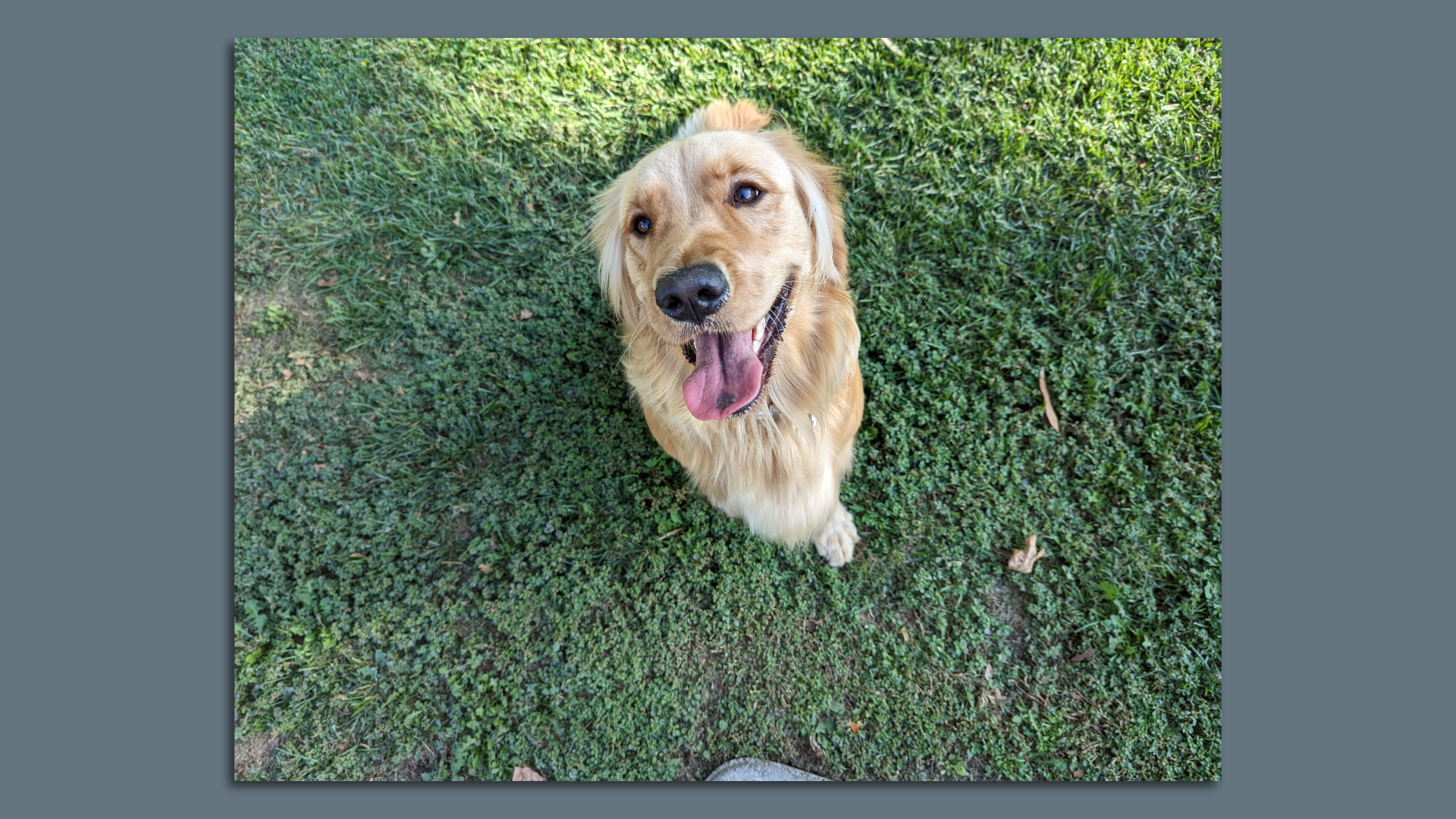 Meet Charlie, a golden retriever in California who's still got that puppy energy.
Her human James Chisum writes us: "Charlie joined our crazy, already-full house in early 2022 as a puppy ... and everything you've heard about golden retrievers is true. She is always happy, is quick to help diffuse tension and literally smiles."
To see your pet featured in Vitals, send us an email with a photo and a brief description of what makes them so special.
Thanks for reading Axios Vitals, and to health care editor Jason Millman and copy editor Matt Piper. Please ask your friends and colleagues to sign up.