Axios Vitals
January 09, 2020
Good morning.
Situational awareness: New York state insurance regulators have sent a subpoena to the operator of a nonprofit health-care sharing ministry, Bloomberg reports. They're investigating whether it misled customers.
Today's word count is 958, or a ~4-minute read.
1 big thing: Health care IPOs had a big 2019
Two-thirds of the 68 health care companies that went public in 2019 traded above their IPO price by the end of year — many of which provided huge initial returns to owners and outside investors, Axios' Bob Herman reports.
The big picture: The vast majority of health care companies that go public are biotechnology firms. Several of those biotechs in the 2019 class benefited from some promising, but extremely early, clinical trial data.
By the numbers: If you bought an equal amount of shares of every health care company that went public last year and then sold before the calendar flipped, you would have gotten a 47% return on your money.
Sixteen companies saw their stock prices double between their IPOs and the end of the year.
Winners: Karuna Therapeutics made the biggest leap, as the biotech company's stock price almost quintupled by the end of the year. Early clinical trial data showed that Karuna's schizophrenia drug relieved many symptoms, Stat reported.
NextCure and Turning Point Therapeutics also saw their stocks rise after releasing early-stage drug data.
Two medical device firms — ShockWave Medical and Silk Road Medical — and fertility benefits company Progyny were the exceptions to the biotech-heavy list.
Losers: SmileDirectClub, which mails teeth-straightening kits, and a handful of biotech startups like Stealth BioTherapeutics saw their stock prices fall by more than half from their IPOs.
The bottom line: Biotech stocks are notoriously fickle. Poor clinical trial data can derail an entire company, and some of these firms inevitably will fail, given the nature of science.
But the initial signals indicate investors still have plenty of money to throw at health care startups of all stripes.
Go deeper: One Medical was one of the first health care IPOs of 2020
2. Doctors profiting from personal-injury lawsuits
Some doctors are treating patients and then waiting to be paid through those patients' personal-injury lawsuits, which can be much more lucrative than billing through insurance, the Wall Street Journal reports.
Between the lines: These "lien doctors" have been around for years, but recent legal and policy changes have led to the practice becoming more common, including in California, Florida, Colorado, Texas and Georgia.
How it works: The arrangement can be a win-win for both patients and doctors.
Patients are given broader treatment options, advocates say, and it's especially beneficial for the uninsured.
Lien bills are often much larger than what insurance would pay for the care, although some advocates of the practice say that doctors take on greater risk because there's no guarantee of payment.
Companies that buy the liens from doctors before lawsuits are resolved are also becoming more prevalent.
The other side: Critics say the lien arrangements make litigation more expensive and can leave patients on the hook for big bills if they lose in court.
Contracts often prevent patients from submitting claims to insurance and make them responsible for the bill regardless of the outcome of the lawsuit.
3. Care model for sickest patients doesn't work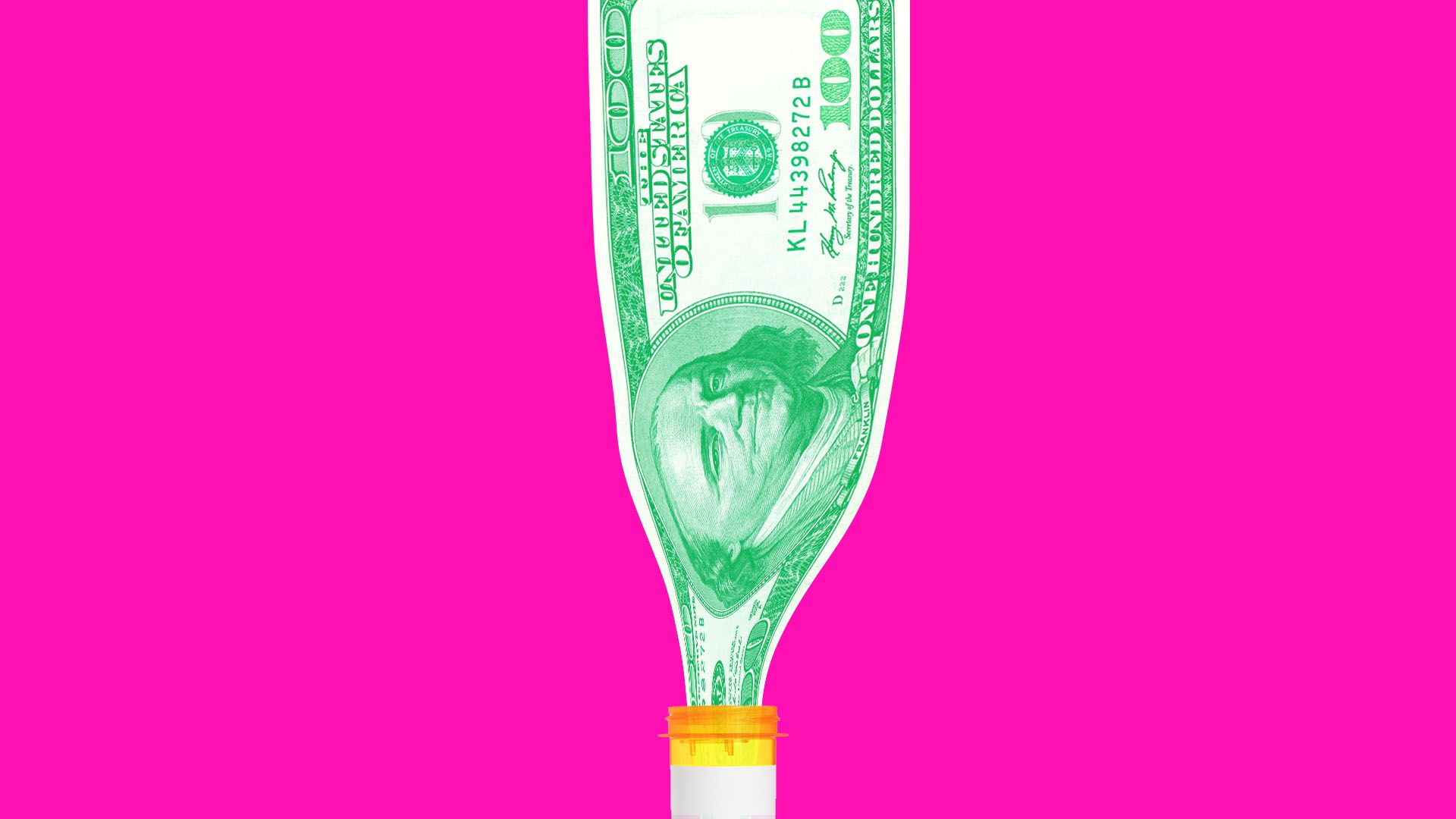 Providing close follow-up care from a team of clinical and social workers to the sickest, most vulnerable patients does not reduce hospital readmissions, a new study in the New England Journal of Medicine concludes.
Why it matters: Many doctors and scholars viewed this approach as a promising way to improve care and save money, but it doesn't appear to do either, Bob writes.
What happened: Unexpected life changes or holes in social programs derailed the lives of many patients who were getting the extra help, and forced them to put their health needs on the back burner.
One patient who participated in the study told the Tradeoffs podcast that he lost contact with his social workers and providers because he was evicted and became homeless — leading to many repeat visits to his hospital.
The bottom line: Giving extra health care support to patients who are struggling with poverty, addiction, hunger and other issues is still the right thing to do.
But that model doesn't cure the deeper problems within other parts of the country's social safety net, like housing.
Go deeper: There is an important difference between "social needs" and "social determinants of health," health economist Austin Frakt wrote last year.
4. The fight to keep Medicaid for inmates
Some local and state officials want Medicaid to start picking up the tab for inmates' health care, Stateline reports.
How it works: Medicaid beneficiaries lose their coverage while they're incarcerated — including pretrial detention for people who can't make bail — and county governments are generally responsible for providing their care, Axios' Marisa Fernandez writes.
State and local officials want Medicaid to start paying those bills. A single seriously ill inmate — someone with HIV, for example — can quickly strain county budgets, they said.
40 states have already changed their rules so that Medicaid coverage kicks back in more quickly once people are released from jail.
Delays in restoring coverage can hurt patients, and in some cases — for example, people who are being treated for certain mental-health issues — can make recidivism more likely.
5. Raising the minimum wage can prevent suicide
Raising the minimum wage by just $1 in each state could have saved more than 27,000 lives between 1990 and 2015, according to a new report in the Journal of Epidemiology & Community Health reported on by NPR.
Between the lines: Increasing the minimum wage would be especially helpful when unemployment is high, the authors found.
The big picture: Researchers are exploring links between the economy and health, and not just in terms of suicide. Opioid overdoses have been referred to as "deaths of despair," and are most prevalent in parts of the country where jobs have been declining.
Go deeper: Deaths from suicide, drugs and alcohol hit record highs in 2017, my colleague Stef Kight reported last year.