Axios Vitals
August 29, 2018
Good morning, health care enthusiasts. Turns out hospitals and smartphone carriers can surprise people with five-figure bills!
1 big thing: Pre-existing conditions as a political hammer
The number of people with pre-existing medical conditions varies substantially between metropolitan areas, according to Kaiser Family Foundation data. That means even within a single state, different locations would see different results under legislation that erodes the Affordable Care Act's protections, my colleague Caitlin Owens reports. 
Why it matters: The more people who have a pre-existing condition, the more likely health care is to resonate as an issue in the midterm elections in that state or district.
Democrats have been making the case that Republicans threaten pre-existing conditions protections — through legislation, executive action and the courts — and have made this a dominant theme of the midterms. 
Some of the areas with the highest number of people with pre-existing conditions are in states with competitive Senate races, such as West Virginia, Tennessee and Indiana. 
The issue makes for absolutely brutal ads, and Democrats know it. They believe one of their most potent lines of attack against Brett Kavanaugh, President Trump's Supreme Court nominee, is arguing he could be the deciding vote against these protections. 
Protect Our Care has a new TV ad out today, provided to Axios, that depicts an imaginary broadcast in 2019 or 2020 announcing SCOTUS has struck down the ACA's pre-existing conditions regulations. 
The ad targets Sen. Susan Collins of Maine, who voted against the GOP health care bill last year. The pro-ACA group is airing radio ads tying Kavanaugh to pre-existing conditions in both Maine and Alaska. 
Kavanaugh's Senate hearing begins Sept. 4, the day before oral arguments in the court case that would strike down the ACA regulations.
2. Senate nears opioids deal as prescriptions fall
The Senate's opioids bill is inching closer to coming together, advancing the congressional effort to address the epidemic that is rapidly changing from being a prescription problem to an illegal drug problem.
Driving the news: Opioid prescriptions decreased 16% in the first half of 2018 compared to the same period in 2017, according to a new Food and Drug Administration analysis obtained by Caitlin.
That suggests efforts to slow overprescribing have been effective.
But as heroin and fentanyl overdoses rise, the epidemic will demand an evolving response. 
By the numbers:
In the first half of 2018, 74.1 metric tons of oral morphine equivalents (a way to measure opioids) was dispensed in retail outpatient settings, a 16% drop from the year before. 
In 2017, 88.8 metric tons of opioids were dispensed, a 10.4% decrease from 2016. 
Between the lines: The Senate bill will likely address all sides of the epidemic but still primarily be focused on the problems of overprescribing and prescription opioid misuse. 
Senate Majority Leader Mitch McConnell said yesterday all Republican issues with the opioids bill had been resolved, but there was a snag among the Democrats.
The other side: Reducing opioid prescriptions isn't always a good thing, and addressing the opioid epidemic has backfired for some patients who need chronic pain treatment, Politico reports. 
3. The uninsured rate remains plateaued
The Centers for Disease Control and Prevention is out with its latest health insurance coverage data this morning, and the nation's uninsured rate isn't really changing a whole lot.
By the numbers: As of March 2018, 8.8% of all Americans, or about 28.3 million people, had no health insurance.
Those numbers are almost identical to the CDC's 2017 report, when 28.1 million people were uninsured as of March 2017.
It's also worth noting that 47% of people younger than 65 are in a high-deductible plan, up from 42.3% recorded at the same point last year.
The big picture: The federal and state exchanges established by the ACA are treading water when it comes to enrollment, and no new states have expanded Medicaid. (Notably, Maine Gov. Paul LePage is still resisting his state's voter-approved Medicaid expansion.)
The bottom line: Don't expect the uninsured rate to fluctuate a lot until more states expand Medicaid or the ACA exchanges get more federal support.
Looking ahead: The U.S. Census Bureau will unveil its 2017 health insurance numbers on Sept. 12.
4. Medtronic's CEO on tariffs
Earlier this month, Medtronic CEO Omar Ishrak was asked during the company's earnings call about the Trump administration's tariffs, and how they would affect sales of Medtronic's medical devices, which range from pacemakers to spinal imaging systems.
Ishrak gave an answer that speaks to the inelastic demand of health care, and the ability of large companies to gloss over tariffs by raising prices:
"In the end, you have got to remember that the inherent demand for our technologies is something that no country can walk away from."
Go deeper: Medtronic runs on a funky fiscal year and recently filed its new proxy statement.
Ishrak made $19.4 million, based on the actual value of cashed-out stock.
See how his pay compares to other CEOs of large health care companies.
5. Calm down, it's OK to drink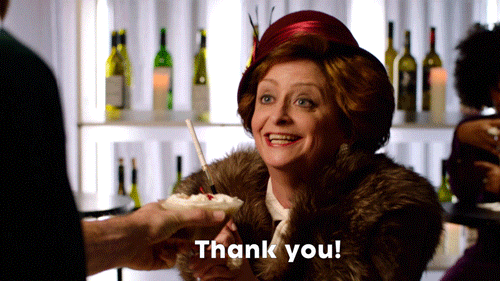 If you got alarmed by all those headlines last week warning that "There's No Safe Level of Alcohol," Aaron Carroll has come to the rescue. The noted health care researcher writes in the New York Times that the study in question — published in the Lancet — is easy to misinterpret.
Reality check, per Axios' David Nather: Sure, any amount of alcohol increases your risk of health problems. But Carroll puts the actual risk in context...
Out of 100,000 people who have one drink a day for a year, 918 will suffer alcohol-related health problems.
If they drink nothing at all, 914 will still have health problems.
If they have two drinks a day, 977 will have health problems.
The bottom line: This is why context is super important in any reporting on studies about health risks — and why you should never jump to conclusions based on headlines.
What we're watching: Well, not a whole lot now. The Senate postponed today's FDA hearing. But check the health care stream throughout the day for news, including any updates on the California dialysis bill.
Got any tips? Or maybe some fun data? NBA predictions? Send me a note: [email protected].