Axios Vitals
October 18, 2017
Good morning … If it wasn't already on your itinerary, now you really ought to join us this morning as Mike Allen sits down with Sens. Lamar Alexander, Bill Cassidy and Tim Kaine to talk about what's next in health care. Details here.
Everybody thinks they're a winner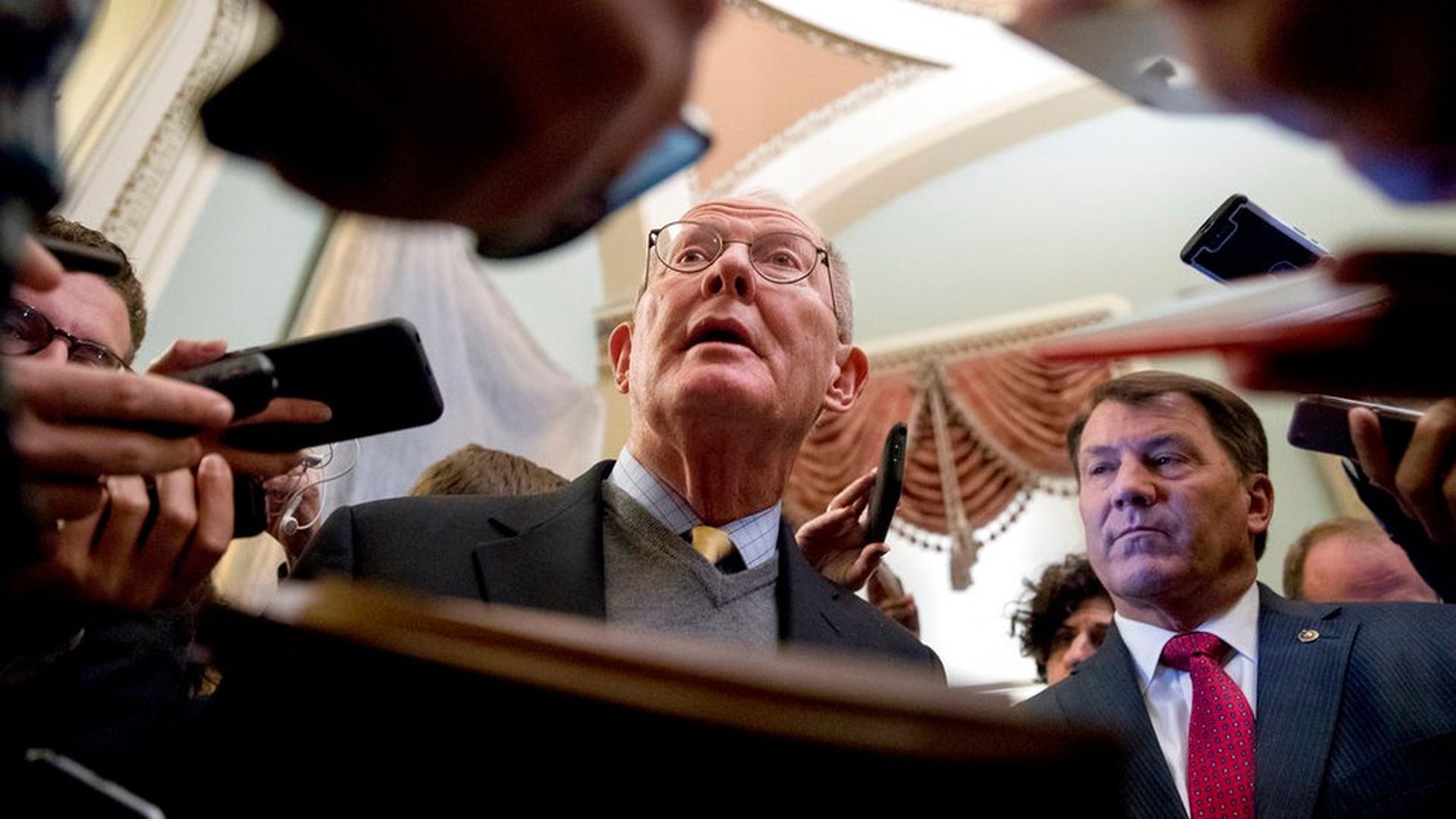 Alexander and Sen. Patty Murray have been working on a bipartisan stabilization bill for months. But they finally stuck a deal just five days after President Trump announced he was ending the Affordable Care Act's cost-sharing reduction (CSRs) payments, which threatened to cause chaos in the individual market.
Both parties said the president's decision helped force them to reach a deal — and they both say the risky move ended up working in their favor, Caitlin Owens reports. "The one thing that the president deciding to do that did, is forced them to come to the table," said Sen. John Thune, a member of GOP leadership.
Democrats say Republicans only agreed on enrollment outreach funding after Trump ended the payments.
Republicans say Democrats only agreed to meaningful state waiver changes after the decision.
Both sides generally say that not only did Trump help tip the scales in their favor, but that the deal overall is a political win for them.
Conservatives are the exception, still saying they're against what they regard as an "insurer bailout."
Be smart: Both sides are claiming victory. That ultimately bodes well for the future of the package, which experts on both sides say is likely to help stabilize the individual market.
Go deeper:
Alexander-Murray still has a long way to go
Alexander and Murray yesterday outlined only the broad strokes of their agreement. There's still a lot we don't know about the plan — including a lot of decisions Alexander and Murray just haven't made yet. The following questions still need to be answered, roughly in this order:
How, exactly, does this new waiver process work?
The details of states' enhanced flexibility — specifically, the criteria they have to meet before they can waive parts of the ACA — are the biggest outstanding question. Those details will determine how much the bill alters the ACA's most important consumer protections, and that will determine Democrats' willingness to support the measure.
Will it get a vote?
If Democrats can live with the details of those state waivers, it's easy to see this bill passing with overwhelming Democratic support and a few Republicans (they'd only need 12 GOP votes in the Senate, which seems very doable). But there are no guarantees Majority Leader Mitch McConnell or House Speaker Paul Ryan will allow those votes to occur.
"There's not much of an appetite with House Republicans to take up a plan that bails out insurers but does too little to fix the broken system," a source familiar with the House GOP caucus discussions said.
When would that vote happen, and what would be the vehicle?
How will it affect 2018 rates?
The outlines circulating last night included some vague references to making sure consumers see the benefits of this deal in 2018.
But the window to sign up for 2018 coverage opens in two weeks; insurers have already finalized their rates; and the Trump administration has already cut enrollment outreach.
No matter what, it'll be hard for this bill to actually bring down premiums next year. And the longer it takes to pass (if it ever passes), the harder that gets.
What insurers will lose if the deal doesn't pass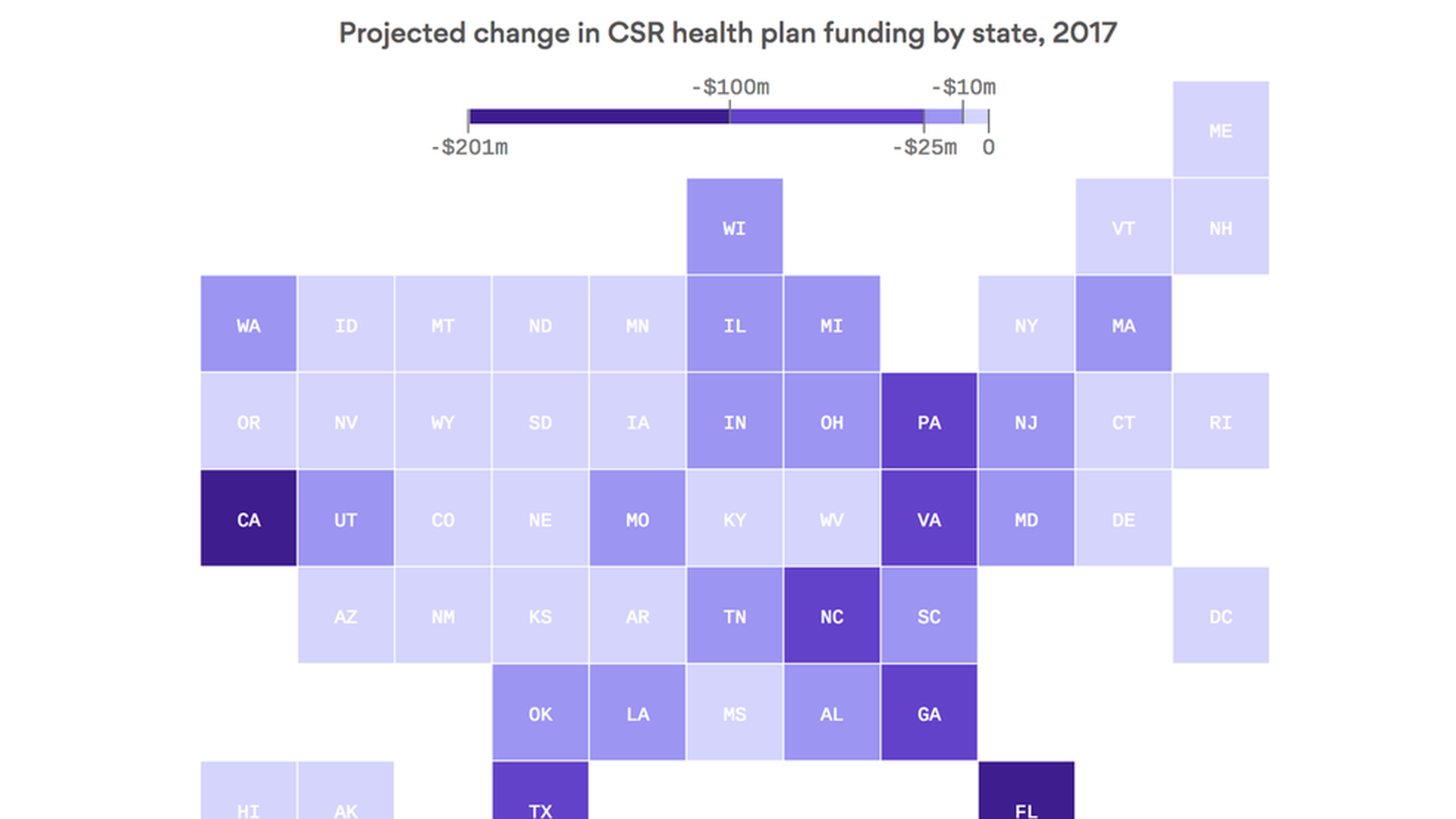 Insurance companies would lose $1 billion this year alone if the CSRs don't resume, according to data from the consulting firm Avalere Health. Alexander and Murray's bill would make those payments for the rest of this year, but it's not clear when — or whether — their agreement would actually pass. And in the meantime, insurers will be losing millions.
The bottom line: Florida, California, and Texas insurers would be hardest hit, with Florida insurers alone losing $200 million. They have to provide the subsidies to low and middle-income people even if they don't get reimbursed — but some will raise their rates or even pull out of the markets if they have to face those kinds of losses.
​Another contender for HHS secretary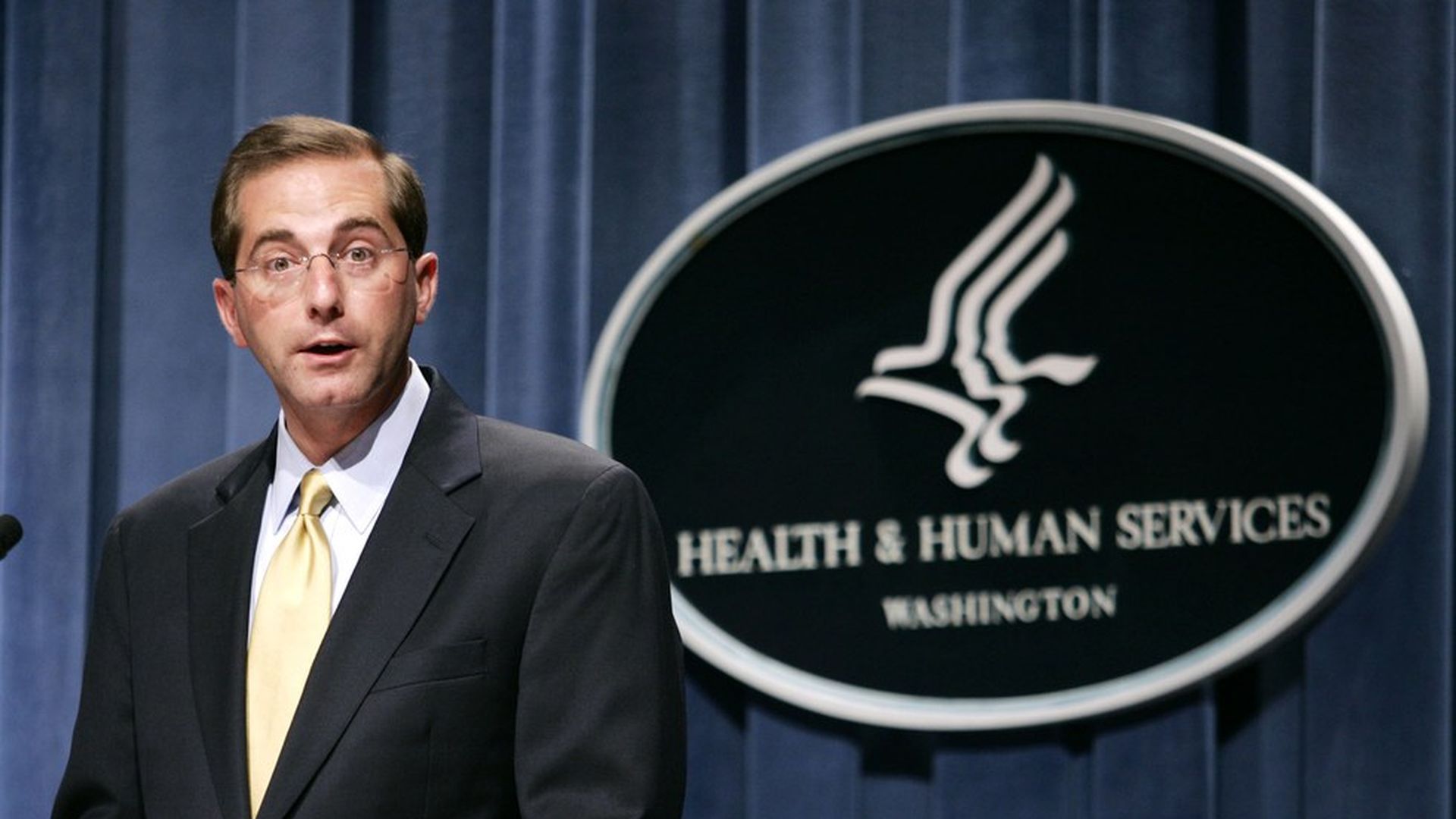 Former pharmaceutical executive Alex Azar is a leading candidate for Health and Human Services secretary, according to Politico. He served in senior roles at HHS, including a stint as the department's general counsel, during the George W. Bush administration, then worked at Eli Lilly.
Tevi Troy, who preceded Azar as HHS deputy secretary, sang Azar's praises yesterday, saying he'd be an asset to the Trump White House as it tries to rework the health care system through administrative actions.
Quick take: What was all that stuff about drug companies "getting away with murder?"
Drug industry: Repeal controversial opioids law
The leading trade organization for prescription drug manufacturers says they support efforts to repeal the controversial law that helped sink Rep. Tom Marino's nomination to lead the Office of National Drug Control Policy. The repeal effort is led by Sens. Joe Manchin and Claire McCaskill.
The Washington Post and "60 Minutes" reported that the law — which Marino pushed, and which passed without objection and was signed by former President Obama in 2016 — made it harder for the Drug Enforcement Agency to stop suspicious shipments of opioids.
Pharmaceutical Research and Manufacturers of America, better known as PhRMA, endorsed efforts to repeal the measure.
"We will continue our efforts to fight this terrible epidemic, and we stand ready to work across the entire system to find ways to work together to do so," PhRMA said in a statement.
The organization also said it did not endorse or lobby for the bill before it passed.
Why it matters: Democrats won a major political victory over the Trump administration when Marino withdrew his nomination yesterday. But if it's true that this law has done material damage in the fight against opioid abuse, repealing it would be the fight that counts in people's lives.
​Million-dollar treatments are on the horizon
The next generation of cancer treatments — based around drugs that modify our own immune systems to fight off cancer cells — could easily rack up price tags north of $1 million, Kaiser Health News reports.
The drugs themselves are expensive. The first approved gene therapy costs $475,000.
But the medicine itself is just the beginning. Associated health care costs could double the bill. Patients participating in clinical trials for the treatment got their medication for free, but nevertheless racked up $500,000 in medical bills.
"Think of the $475,000 as parts, not labor," one doctor told KHN.
Why they're so expensive:
These new treatments involve harvesting and then genetically modifying a patient's immune cells via CAR T-cell therapy. The altered cells are infused back into the patient to help the immune system attack the tumors. The treatments hold a lot of promise in fighting cancer, but can also cause a raft of expensive complications.
What we're watching today: Axios' health care event — with Alexander, Cassidy and Kaine — kicks off at 8am. U.S. Chamber of Commerce health care event this afternoon.
What we're watching this week: New details and reaction to Alexander-Murray. Senate HELP Committee hearing Thursday on how healthier choices benefit the health care system.
Thoughts on the Senate's deal? Let me hear 'em: [email protected]