Axios Vitals
April 28, 2021
Good morning.
Situational awareness: President Biden is calling for Congress to permanently enhance Affordable Care Act subsidies as part of the American Families Plan.
As was reported earlier this week, Biden isn't asking Congress to include prescription drug price cuts in the package.
Today's word count is 1,106, or a 4-minute read.
1 big thing: The CDC's mask guidance is really vaccine guidance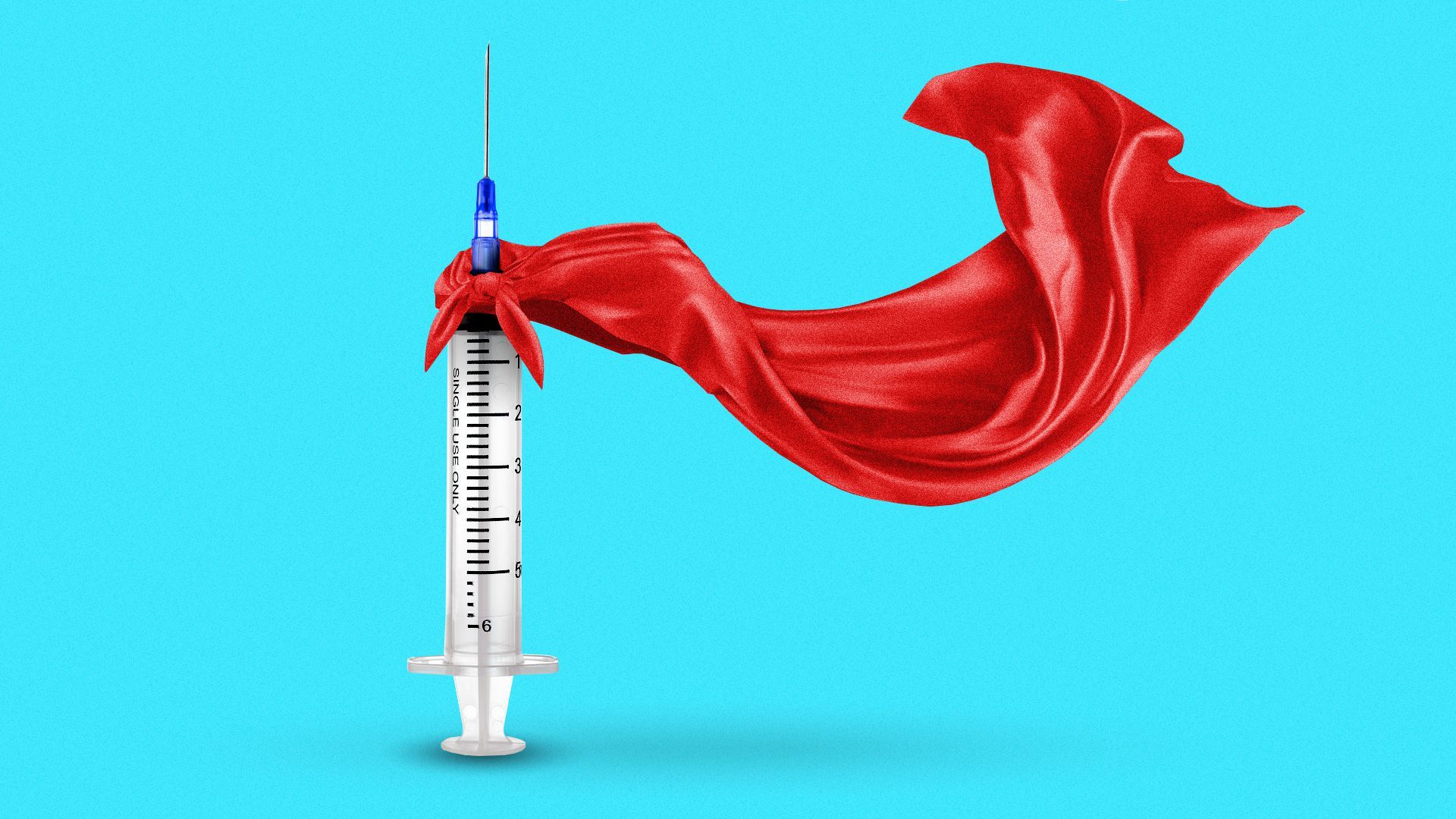 If it wasn't already clear that federal health officials really think you should get a coronavirus vaccine, yesterday's guidelines about outdoor mask wearing should help, Axios' Tina Reed reports.
Why it matters: The new guidance — which says vaccinated people can go maskless in many outdoor settings — changes little in practical terms. But experts hope it could help convince folks on the fence to get immunized, particularly since vaccination rates have fallen in recent weeks.
What they're saying: "I think the general guidance is to ensure that people start getting vaccinated," Centers for Disease Control and Prevention director Rochelle Walensky said.
What we're hearing: "This is laying the foundation for, 'This is where we could go if we're able to get everyone on board and vaccinated,'" Amanda Castel, an epidemiology professor at George Washington University, told Axios.
Cardiologist Eric Topol, who is the director of the Scripps Research Translational Institute, also saw the announcement as a nudge.
"How do we get back momentum to get to 4.0 million/day? Keep rolling out incentives like today," Topol tweeted.
The impact: Already, officials in states around the country with mask mandates, such as California Gov. Gavin Newsom, responded to the announcement saying they'd align with the CDC.
"It certainly changes things," Dan Gilman, chief of staff to Pittsburgh Mayor Bill Peduto told news station WPXI about calculations for events like Fourth of July celebrations.
The bottom line: Officials are pushing to get vaccinations back on track, after hitting a peak in early April.
"If we can get 3 million people a day vaccinated, then literally within a period of a few weeks, we're going to start to see a turning around of the dynamics," Anthony Fauci, director of the National Institute of Allergy and Infection disease told Axios' Sam Baker during an event on Monday.
2. Lowering the Medicare age could save money
Employer plans spend more money each month, on average, on enrollees ages 60–64 than Medicare spends on people 65–74, a new KFF analysis found.
Why it matters: Shifting these high-cost enrollees to Medicare would likely save employers a lot of money. But it would also mean payment cuts for hospitals and doctors.
The big picture: Private insurance often pays several times more than Medicare for the same services. The gap in rates is growing.
That means employer coverage keeps getting more expensive — and that money ultimately comes out of the pocket of employers, employees and taxpayers.
People generally use more health care services as they age, making the oldest employees the most expensive for employers to cover — and among the most lucrative patients for doctors and hospitals.
Driving the news: Some Democrats, including Sen. Bernie Sanders, are pushing to lower the eligibility age for Medicare from 65 to 60, or even lower.
Providers strongly oppose the measure, partially because they say Medicare rates are too low.
By the numbers: Employer health plan spending would plummet if it no longer included older enrollees, a second KFF analysis found.
If everyone 60–64 who is enrolled in large employer plans switched to Medicare, employer plan costs would drop by 15%.
If everyone 55–64 left their employer plans, the costs would decrease by 30%. And if all adults 50–64 left, costs would decrease by 43%.
Yes, but: Not every newly eligible person would decide to ditch their employer plan, even if they had the choice.
The bottom line: "These two findings suggest that lowering the eligibility age of Medicare could have a downward effect on total national health spending," the KFF researchers conclude.
3. Many colleges will mandate COVID vaccines
A slew of colleges and universities are embracing vaccine mandates — a controversial tool that other large institutions have chosen to avoid, at least for now, Axios' Marisa Fernandez reports.
The big picture: For the most part, getting Americans vaccinated is an act of persuasion. But public and private schools alike are taking a harder tack.
Driving the news: More than 75 college campuses have said they will require students or faculty to be vaccinated in order to return to campus for the fall semester, according to a tracker from the Chronicle of Higher Education. More are expected to follow.
The University of California and the California State University systems — with a combined 1 million students and employees — joined the list last week. Their mandate will only take effect once a vaccine gains full approval from the Food and Drug Administration.
The intrigue: Some institutions have held back on mandates for the COVID-19 shots because they feel there is too much "legal gray area" while the vaccines are still under an emergency use authorization, said Chris Marsicano, executive director of the College Crisis Initiative at Davidson College.
Once a vaccine is fully FDA approved, "you will see a flood of colleges" imposing mandates, he said.
The state of play: Requiring vaccinations is much easier and cheaper than testing, quarantines and contact tracing, which cost schools millions of dollars last year.
Go deeper: College students are eager to get vaccinated
4. The "dark-horse coronavirus vaccine"
Novavax's shot could become the next coronavirus vaccine in the U.S. arsenal, potentially jumping ahead of AstraZeneca in the line for U.S. authorization, Politico reports.
Why it matters: The vaccine proved to be just as effective as Pfizer and Moderna's mRNA vaccines in a U.K. clinical trial, and could become a crucial tool in the global vaccination effort.
Between the lines: Novavax has never brought a product to market before, and began last-state clinical trials months after some of the other candidates.
But AstraZeneca's rollout has been plagued by a series of public relations mishaps, and it — along with Johnson & Johnson's shot — has been linked to rare but serious blood clots. J&J is also facing production concerns in the U.S.
By the numbers: Novavax has committed to provide 100 million doses of its shot to the U.S. later this year, and has promised to provide 1.1 billion doses to low- and middle-income countries.
The U.S. probably doesn't need any more vaccines. But the rest of the world does.
What we're watching: Whether the company can ramp up manufacturing enough to meet its ambitious goals.
"If that [would] face a challenge, it would be a big setback for COVAX in terms of delivering doses in 2021," Mesfin Teklu Tessema, senior director at the International Rescue Committee and a member of a civil society working group for COVAX, told Politico.
5. Catch up quick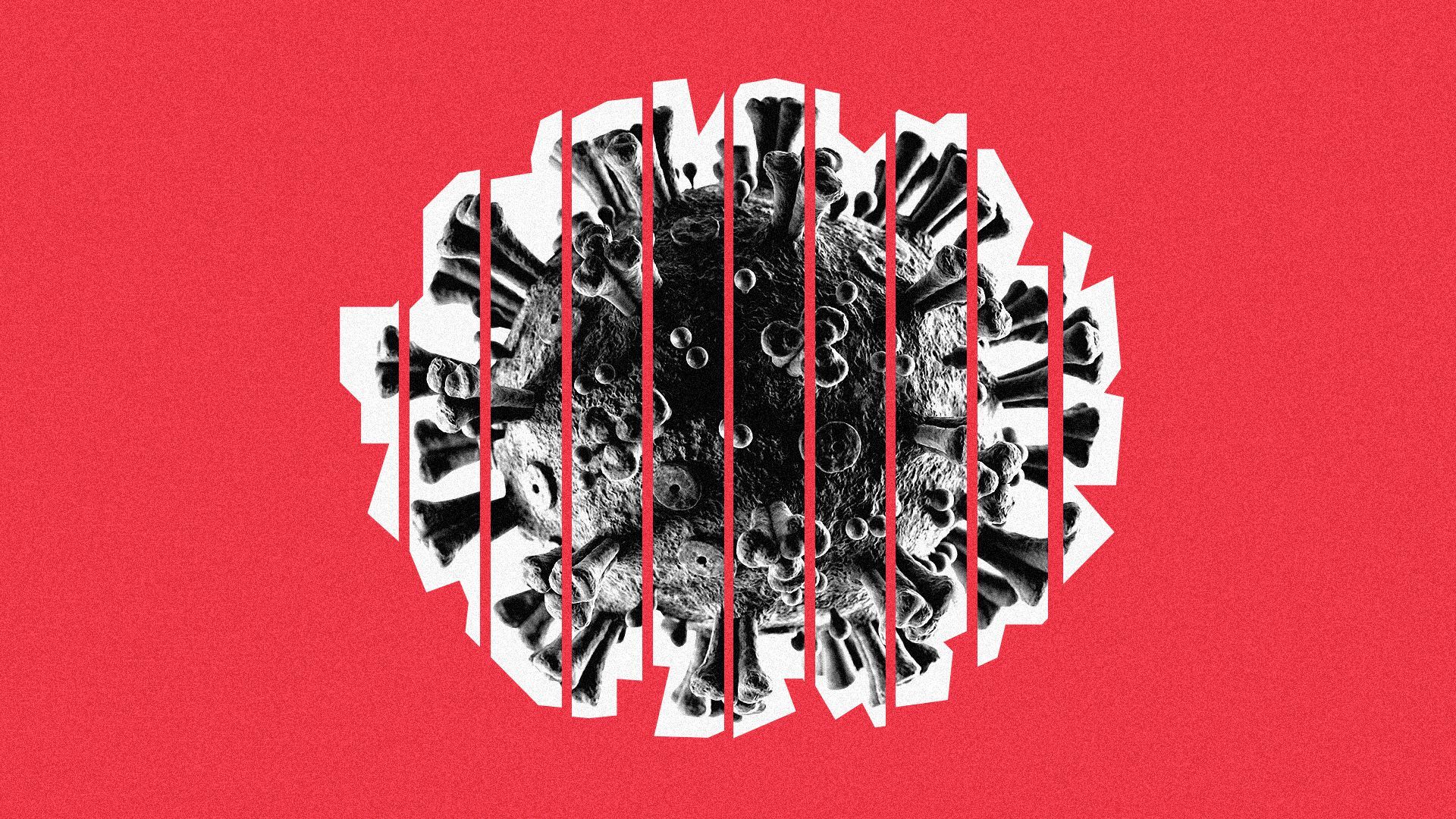 An oral antiviral drug to stop the virus that causes COVID-19 from replicating could be ready next year "if all goes right," Pfizer CEO Albert Bourla told CNBC on Tuesday, adding that the drug should work against all variants of the virus.
Foreign students from China, Iran, Brazil and South Africa will be exempt from pandemic travel bans and will be allowed back into the U.S. as long as they have proper visas, the State Department announced in a statement.
Brazilian health regulators said this week they will not recommend importing Russia's Sputnik V vaccine, citing unknowns and safety concerns about the shot's development and manufacturing.
Brazil's Senate officially launched an investigation Tuesday into the government's handling of the coronavirus pandemic, a move that could bring political consequences for President Jair Bolsonaro, Reuters reports.