Axios Vitals
April 22, 2021
Good morning.
🚨 Situational awareness: India recorded 314,835 new COVID-19 infections Thursday — the world's highest one-day surge. (Axios)
Today's word count is 963, or a < 4-minute read.
1 big thing: Coronavirus cases aren't budging
The U.S. is pumping out coronavirus vaccines by the millions, but the coronavirus isn't slowing down, Axios' Sam Baker and Andrew Witherspoon report.
The big picture: This spring has seen a surge in vaccinations but almost no change in the coronavirus' spread, leaving the U.S. with an outbreak that's still too big.
Where it stands: In the last week of February, the U.S. was averaging 65,686 new coronavirus cases per day. Now, eight weeks later, we're averaging 64,814 new cases per day.
And yet, over the same eight-week period, the U.S. has administered more than 65 million vaccine doses — roughly doubling the number of Americans who have gotten at least one shot.
Between the lines: You would think that doubling the number of vaccinated Americans would produce at least some decline in coronavirus' spread. But that hasn't happened.
More contagious variants of COVID-19 — particularly the variant first discovered in the U.K. — have become the dominant strains within the U.S. over the spring.
That would normally cause a big jump in new cases, while vaccinations would normally cause a big drop in new cases. The two may simply be canceling each other out, leaving the outbreak frozen at around 65,000 new cases per day.
Deaths have fallen significantly, to an average of about 700 per day, down from a peak of nearly 3,500 per day.
But 65,000 cases per day is still too many cases. It leaves the unvaccinated — a group that still includes a lot of vulnerable people — at risk of serious illness.
And it leaves the door open to more new variants, which could cause COVID-19 to stay with us for years, in varying degrees of severity.
2. J&J's vaccine problems look even bigger
U.S. production of Johnson & Johnson's coronavirus vaccine may be in big trouble, at least for now.
Why it matters: The U.S. likely has enough other vaccines to give a shot to every adult who wants one. But much of the rest of the world is desperate for vaccines, and manufacturing setbacks could impact the timing and amount of doses the U.S. can export.
Driving the news: The Baltimore Emergent BioSolutions manufacturing plant that ruined 15 million doses of the J&J vaccine had multiple procedural failures, including unsanitary conditions near sensitive manufacturing areas, per an FDA report released yesterday.
Workers at the plant, which had been producing vaccine materials for J&J and AstraZeneca, conflated ingredients between the two different types of vaccines, Axios' Jacob Knutson writes.
Between the lines: Some of the problems cited by the FDA, like unsanitary conditions and quality control problems, shouldn't take very long to fix, Politico reports.
But others — like the agency's concerns about the size and design of Emergent's manufacturing facilities — will be harder to remedy quickly.
What they're saying: Emergent told the Washington Post that it was working to correct problems identified in the inspection report.
J&J announced that it's creating a "global vaccine supply network" that includes its plant in the Netherlands as well as 10 additional manufacturing sites.
3. How the pandemic changed drug spending
Spending on prescription drugs rose even during the pandemic when many people delayed care. And it will probably continue its rise this year, Axios' Tina Reed reports.
Why it matters: Prescription spending is yet another source of financial uncertainty for hospitals hit hard by plummeting volumes last year.
Details: Overall drug spending in the U.S. in 2020 was a total of $535.3 billion, rising nearly 5% from 2019, according to the latest trends report from the American Society of Health-System Pharmacists.
The biggest increases came in home health care (13%), mail-order pharmacies (9%) and clinics (8%).
Drug spending at hospitals, however, dropped by about 5%.
What's next: Hospital and health system pharmacies "should expect to continue suffering from drug expenditure whiplash in 2021 and beyond," said the report's lead author Eric Tichy, who is the division chairman of supply chain management at Mayo Clinic in Rochester, Minnesota.
The report says prescription drug spending will likely grow by 4%-6% this year, again with far higher spending outside hospitals.
The study attributed most of the growth to increased utilization, and said a large pipeline of expensive new drugs, including cancer treatments and speciality medications, could drive costs higher in the future.
4. "Breakthrough" cases in nursing homes
Although it's extremely rare for vaccinated people to contract the coronavirus, two new reports illustrate why it's important to get vaccinated, even if the high-risk people around you already have been, Axios' Marisa Fernandez reports.
Driving the news: An unvaccinated worker at a Kentucky nursing home caused "breakthrough" infections among vaccinated staff and residents, according to a CDC analysis.
18 residents who had been fully vaccinated with the Pfizer vaccine were infected in the outbreak. Six became symptomatic, two were hospitalized and one died.
That means the Pfizer vaccine ended up being roughly 66% effective at preventing infection and 94% effective at preventing hospitalization and death.
In a separate analysis, the Chicago health department also identified 22 breakthrough COVID-19 cases among 627 fully vaccinated nursing home residents and staff, including one death.
The big picture: As of April 13, the CDC had tracked 5,814 reports of "breakthrough" infections out of 75 million fully vaccinated Americans.
5. Catch up quick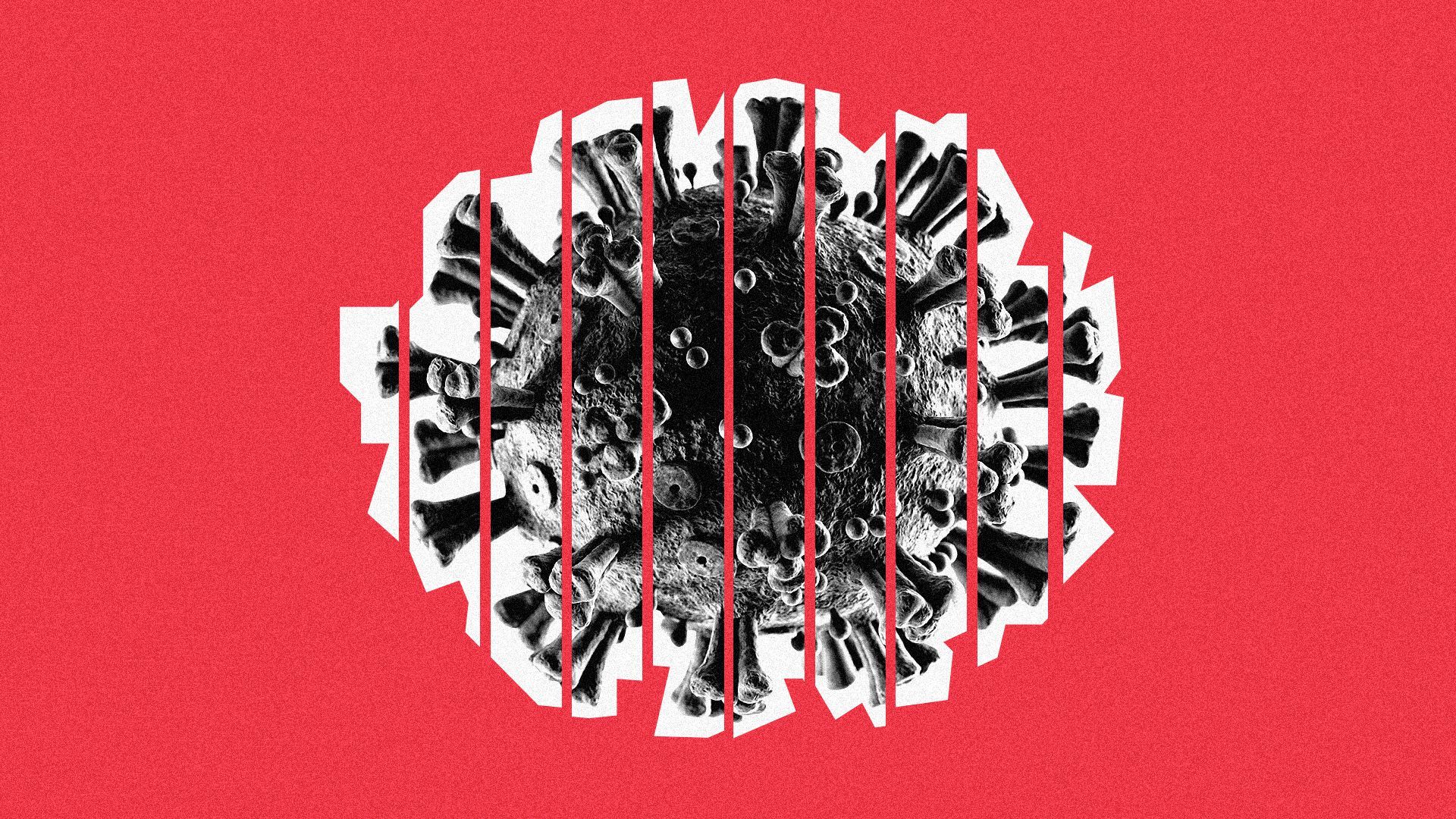 President Biden yesterday called on all employers to provide workers paid time off to get vaccinated or recover from COVID side effects, and said he'll include a tax credit for small businesses that do so.
Nearly 90% of small business owners say they are confident their shops will survive — compared to the 68% who said so this time last year, according to a new survey by Goldman Sachs.
Next month's Indianapolis 500, at 40% capacity, will be the world's biggest sporting event since the start of COVID-19, Indianapolis Motor Speedway confirmed in a statement.
Children's share of weekly coronavirus cases has topped 20% in the U.S. for the first time, per a report from the American Academy of Pediatrics and the Children's Hospital Association, Medscape writes.
Vaccinations keep climbing and restaurants are ready to roar back this summer. But eateries from Miami to Martha's Vineyard to Los Angeles are facing the same problem: not enough workers, Axios' Erica Pandey reports.