Axios Vitals
August 07, 2019
Good morning. Today's word count is 750, or <3 minutes.
1 big thing: Wall Street fears an opioids settlement
The stock prices of AmerisourceBergen, Cardinal Health and McKesson plummeted yesterday after Bloomberg reported the drug distributors made an opening offer of $10 billion to settle their portion of the national opioids lawsuit, my colleague Bob Herman writes.
Between the lines: That figure was a lot higher than Wall Street had expected for those companies, indicating that other defendants — including opioid manufacturers — likely would pay tens of billions of dollars to avoid going to trial.
The big picture: Investment bank Barclays held an investor lunch in June to size up how much drug distributors could pay to settle allegations they were negligent in the shipping and monitoring of potent painkillers — allegations that have since been tied to newly released federal data.
A legal expert at the lunch pegged the drug wholesalers' liabilities between $1 billion and $2 billion, far below their reported initial offer and the $45 billion counteroffer from states.
"This may be just the starting point for negotiations, which suggests the actual liability could be higher," Barclays analysts warned Tuesday.
The bottom line: Millions of people have suffered from the opioid epidemic, and the litigation is so complex that a deal is far from certain.
But the early numbers show that while a settlement would not bankrupt the major drug distributors, it's not an immaterial amount either.
"Even if paid out over multiple decades, it's a potentially meaningful drag," analysts at Robert W. Baird & Co. wrote.
2. FDA says Novartis hid faulty data on Zolgensma
Novartis could face civil or criminal penalties after failing to disclose faulty clinical data for Zolgensma, the world's most expensive drug, Axios' Sam Baker reports.
Driving the news: The FDA faulted Novartis yesterday for failing to disclose a "data manipulation issue" in Zolgensma's clinical trials. The agency said it still thinks the drug is safe, but that it's assessing the situation.
Timeline: Novartis knew about this issue in March, the FDA said.
The FDA approved Zolgensma in May. The drug launched with a list price of roughly $2.1 million.
Novartis then notified the FDA of the data issue in late June, the agency said.
FDA officials said they still would have approved Zolgensma despite these issues, but not as quickly.
"We are very aware that gene therapy is in its early days," Peter Marks, who runs the relevant FDA division, told the Wall Street Journal. "We were not in a rush to approve this."
Why it matters: Gene therapies like Zolgensma are already under fire for their astronomical prices, and cutting corners in the approval process won't help drugmakers fend off criticism from insurers and patients.
3. More PillPack-pharmacy drama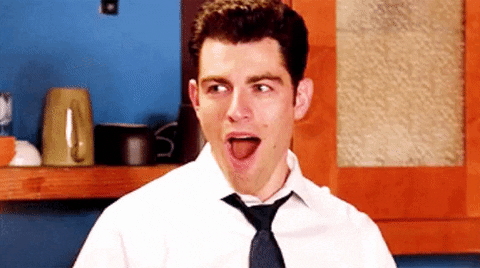 PillPack — which is owned by Amazon — is fighting with CVS and Walgreens again, CNBC reports.
The big picture: The two major pharmacies say PillPack is requesting prescription transfers for patients who haven't given it consent to do so, and they're rejecting those requests.
PillPack says it always receives patient consent and that CVS and Walgreens aren't honoring legitimate transfer requests.
The bottom line: PillPack presents a substantial threat to dominant industry players, and each lost customer can represent thousands of dollars.
Go deeper: The monopolization of patient drug data
4. Hospitals' drug bills are likely going up
Health systems should expect a 4.57% increase in their drug spending in 2020, according to a new analysis by Vizient, a health care performance improvement company.
Some of the most expensive drugs on the market are administered in hospitals and doctors' offices, and they're folded into a patient's overall hospital bill.
By the numbers: The projected price increase is driven exclusively by brand-name drugs; spending on generics is projected to decrease by .02%.
The cost of specialty drugs, which already carry hefty price tags, is expected to rise by 4.23%.
Spending on biologics is expected to increase by 4.57%, while nonbiologic spending will go up by 3.87%.
Yes, but: Providers are often reimbursed based on a percentage of a drug's cost, which has led to accusations that they have an incentive to administer more expensive drugs even when cheaper options are available.
5. Managed care takes political heat
Allegations that Medicaid managed care contractors have failed to provide services to patients have spilled over into the political arena, ProPublica reports with the Dallas Morning News.
Driving the news: Sen. Bob Casey (D-Pa.) recently met with the CEO of Centene, the country's largest Medicaid managed care company. It's been reported that the company's Texas subsidiary denied care to sick and disabled children.
The meeting did not go well, prompting Casey to write to the Centers for Medicare and Medicaid Services, asking the agency to investigate Centene.
CMS said that it has received an action plan from Texas officials and will respond to Casey directly.
What we're watching: Media outlets and state auditors have also reported on managed care companies' failure to provide required services, but advocates in those states say CMS has been relatively quiet.