Axios Vitals
May 17, 2021
Good morning.
This is my very first edition taking over the reins at Vitals. I am so excited to be writing for such an engaged group of readers. I intend to honor the time you take here every morning.
A little about myself: I've been reporting on health care news for more than a decade. I really like telling interesting stories about how the business of health care works — from hospitals to health tech to VC funding — and how that ultimately winds up impacting the reason we're all here: the patient.
I look forward to starting a conversation with you and hearing your tips and feedback. You can reach me at

[email protected]

or find me on Twitter at @TreedinDC.
Today's word count: 831, or a 3-minute read.
(Apologies for the late send this morning. We had some technical difficulties.)
1 big thing: Masking guidance spurs confusion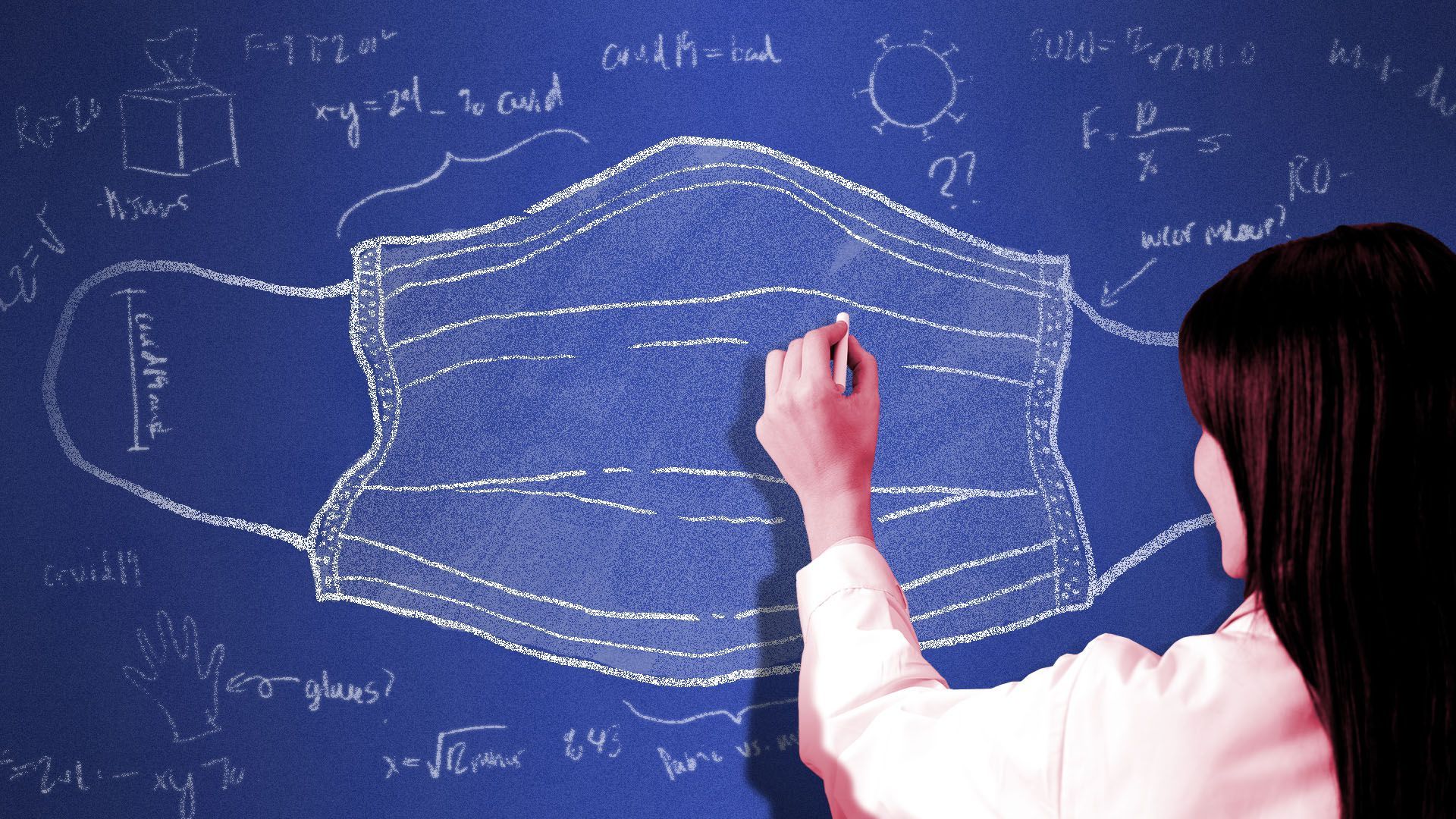 The CDC's surprise guidance last week freeing the fully vaccinated to go maskless indoors sowed plenty of confusion across the country— even earning the "Saturday Night Live" treatment for all the questions it spurred.
Why it matters: With plenty of Americans still unvaccinated — and without any good way to confirm who has been vaccinated — some experts worry this could put many at increased risk.
Driving the news: CDC director Rochelle Walensky made the rounds on the Sunday news shows defending the guidance.
But among those joining the chorus of criticism were public health experts like Leana Wen, visiting professor at the George Washington University Milken Institute School of Public Health. She was among those who previously called out the department for being too cautious.
Among key concerns: Plenty of Americans haven't had a chance to get fully vaccinated yet, or can't get shots, including children younger than 12.
What's next: Several major companies, including Walmart, Costco, Trader Joe's and Publix announced they would no longer require masks for vaccinated customers.
2. Hesitant Americans cite inaccurate side effects
An alarming amount of vaccine-hesitant people who list side effects as a top concern falsely believe the vaccines cause death, DNA alteration, infertility or birth defects according to recent Harris polling.
Respondents also listed blood clots, which are a real side effect of some coronavirus vaccines, but extremely rare.
Why it matters: This survey suggests that misinformation or a skewed understanding of risk may be behind a sizable portion of vaccine hesitancy, Axios' Caitlin Owens reports.
3. Scoop: Johns Hopkins digs in on data discrepancies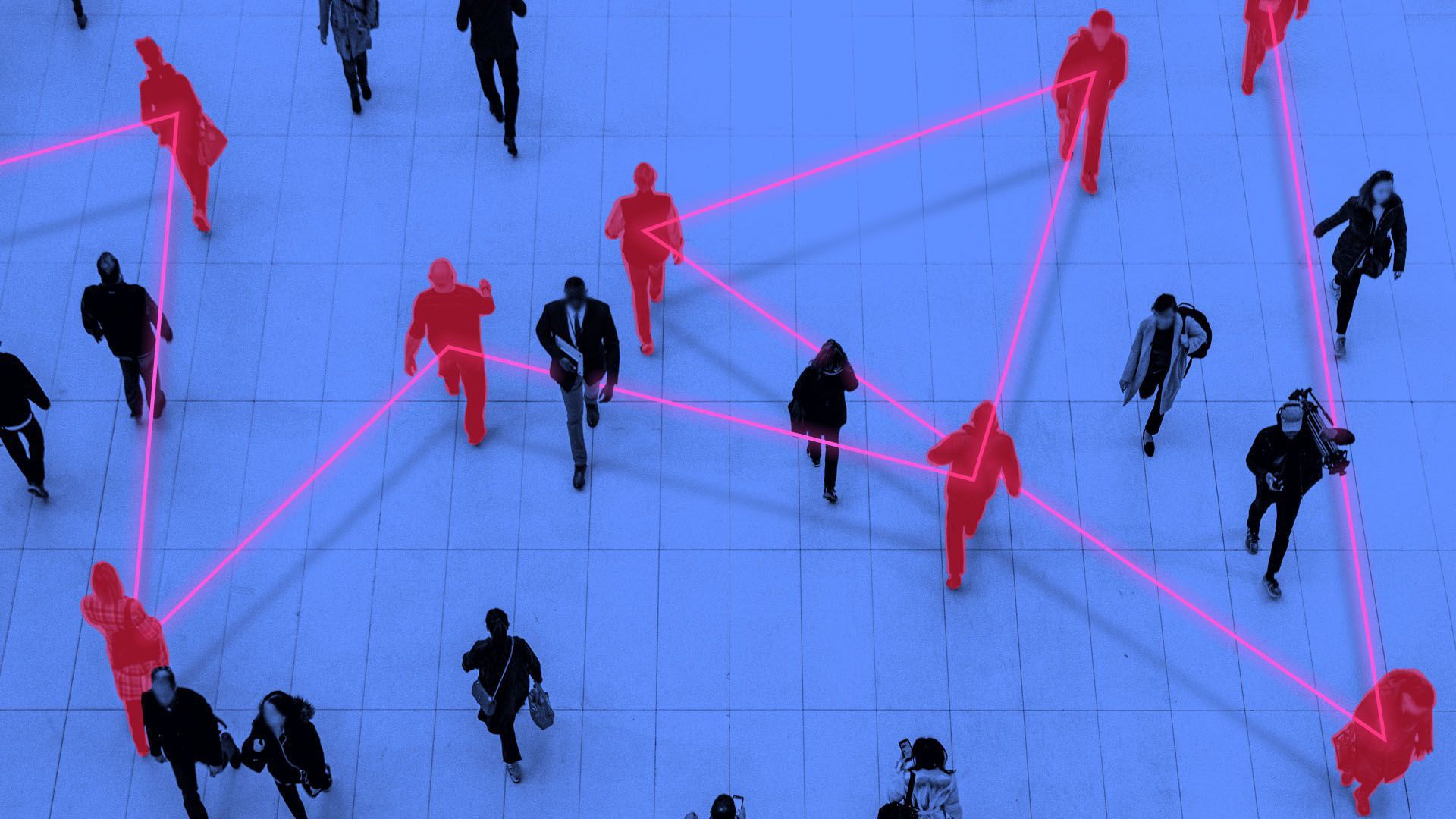 Johns Hopkins University is launching a "pandemic data initiative" to highlight COVID-19 data-collecting and reporting inconsistencies that led to confusion for policymakers and the public.
Why it matters: Lack of granular data on cases, deaths — and now vaccination rates — has been a nationwide hindrance in targeting communities who needed more outreach or resources this past year, Axios' Marisa Fernandez writes.
Context: Johns Hopkins became a key resource for data during the COVID-19 pandemic as one of the few institutions that tracked global cases, deaths and recoveries.
"The opportunity to do it better is abundant," Beth Blauer, associate vice provost for public sector innovation at JHU, tells Axios.
The state of play: At the beginning of the pandemic, states and local governments were left to their own devices to determine how they would report COVID-19 data.
How it works: The Pandemic Data Initiative will feature ongoing analysis spotlighting data challenges and irregularities.
The initiative will be a part of its Coronavirus Resource Center, where the team will also link up with leaders in the public health field to highlight solutions for the COVID pandemic and future crises.
4. Sanofi, GSK vaccine shows strong immune response
Sanofi and GSK announced this morning their COVID-19 vaccine candidate demonstrated a strong immune response in adults in a phase 2 clinical trial.
Why it matters: Sanofi and GSK say their recombinant protein-based vaccine candidate could ultimately serve as a universal COVID-19 vaccine booster, able to boost immunity regardless of the vaccination first received.
Details: Sanofi and GSK said the vaccine triggered an antibody response in 95% to 100% of all the trial participants, ages 18 to 95, who got the vaccine.
The companies also observed a "high immune response after a single dose in patients" who previously recovered from COVID-19, which shows the vaccine has strong booster potential.
It's a promising development after the companies had to delay their vaccine in December to improve immune response in older adults. Still, it's also important to point out this is a phase 2 clinical trial, a relatively small study with 722 volunteers in the U.S. and Honduras.
A global Phase 3 trial with more than 35,000 participants from various countries is expected to start in the coming weeks to test the efficacy of two vaccine formulations against variants, officials said.
In parallel, the companies also plan to conduct booster studies.
Should the candidate prove successful in clearing Phase 3 testing and other regulatory hurdles, officials said a vaccine could be approved by the end of 2021.
5. Catch up quick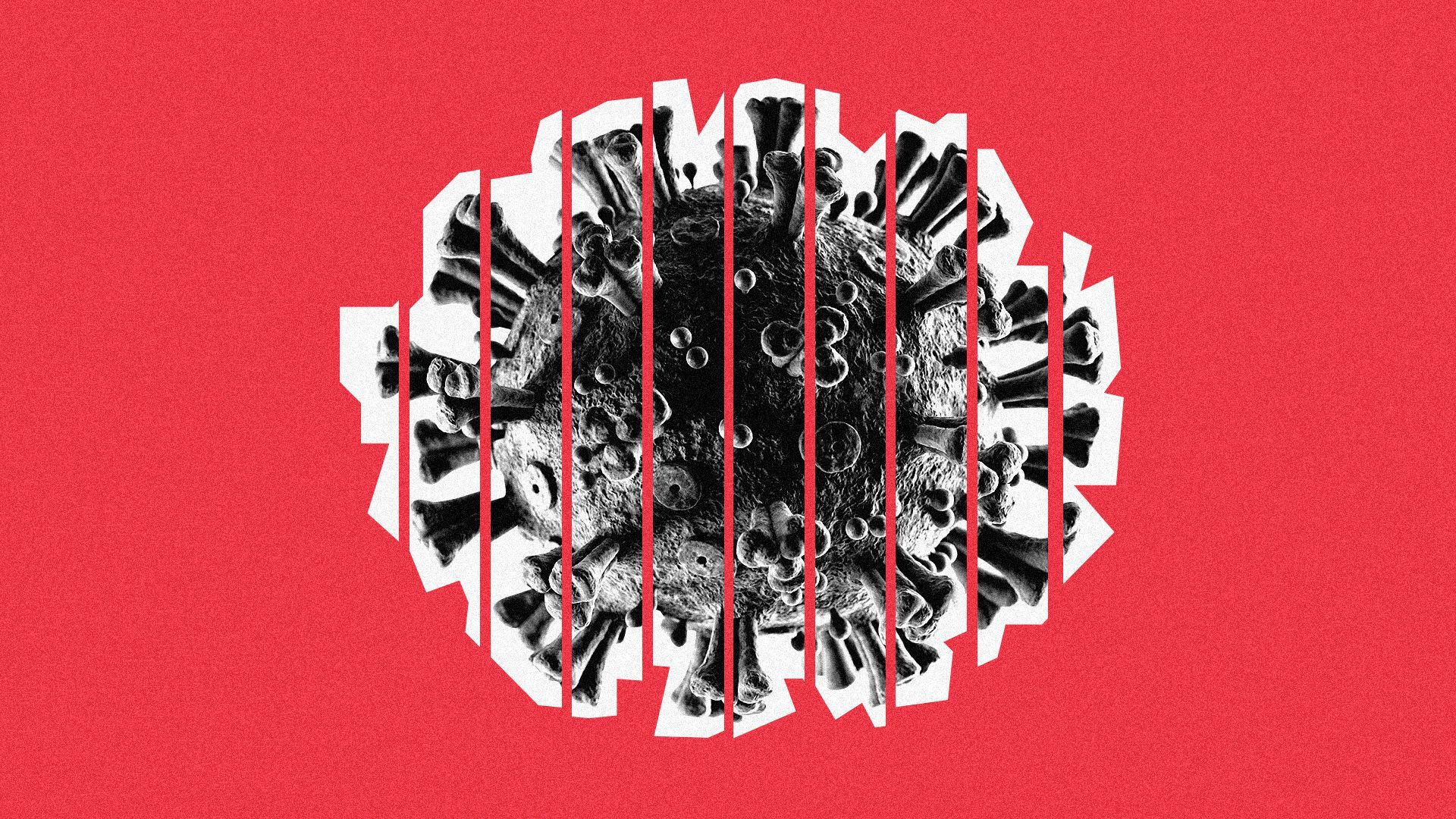 Critical emergency medical records systems remain offline at San Diego-based Scripps Health two weeks after the health system was hit by a ransomware attack, the San Diego Union-Tribune reports.
The Biden administration revoked a Trump-era regulation that would have required green-card applicants abroad to show they have health care coverage — or the means to pay for it — before being allowed to come to the U.S., the Wall Street Journal reports.
With surges in mental health cases from children in emergency rooms across Minnesota, hospitals are reaching a capacity crisis that's forcing young people to wait days and weeks for critical care, the Minneapolis Star Tribune reports.