Situational awareness: There have now been more than 700 cases of measles reported in 22 states this year, the largest outbreak since the disease was declared eliminated in 2000. Five hundred of these cases were in people who have not been vaccinated.
1 big thing: Health care's two political realities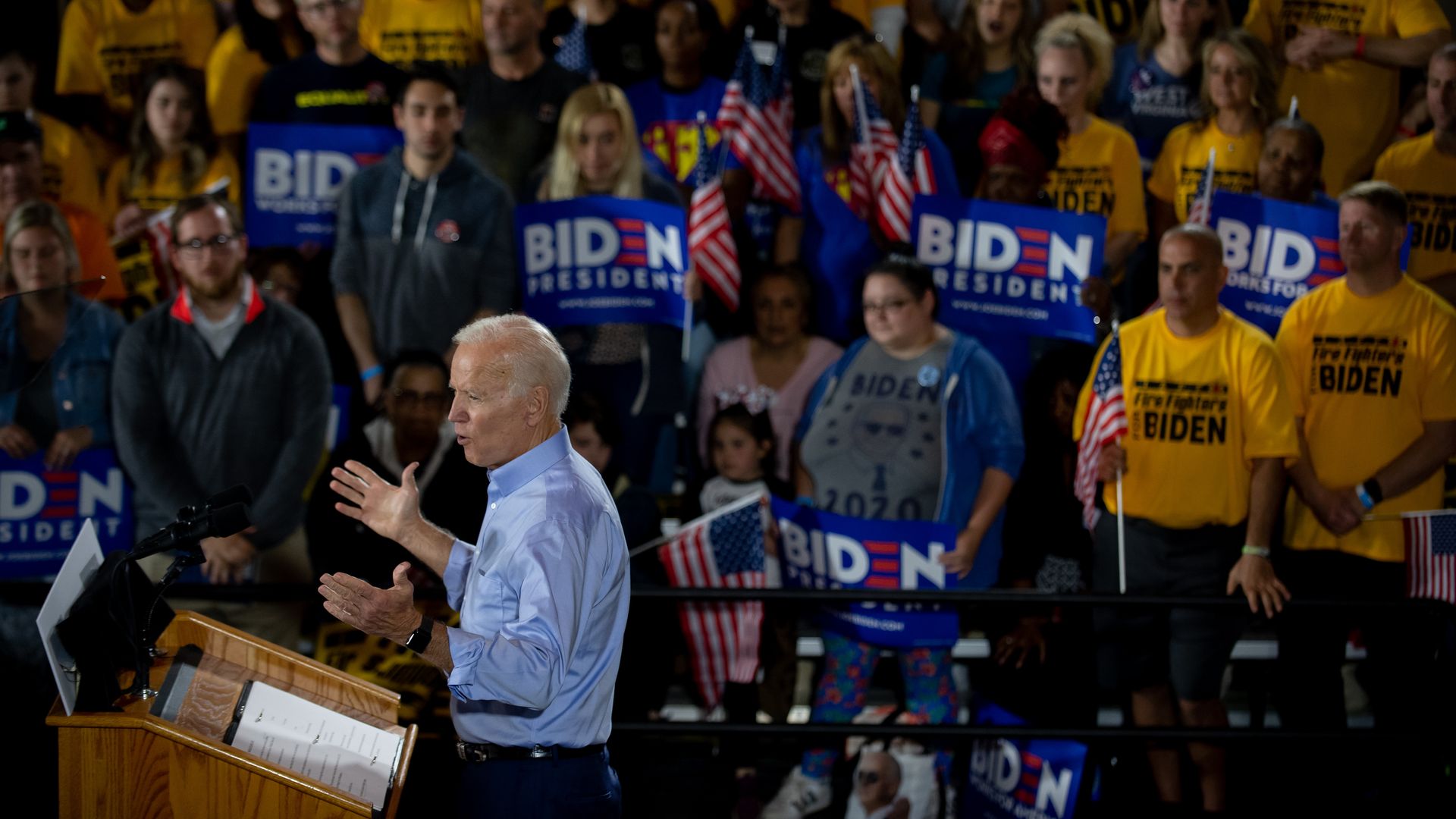 The Medicare for All debate is burning red-hot this week, while more incremental health care reforms inch forward out of the spotlight.
Driving the news: Former Vice President Joe Biden said in his first official campaign speech yesterday that he supports an optional Medicare buy-in, putting him at odds with the other Democratic front-runner, Sen. Bernie Sanders, on a key 2020 issue.
While Sanders supports a single-payer system, Biden's plan would create a government option for enrollees in the Affordable Care Act exchanges, the Washington Post reports. Employers could also buy into the plan.
Today, the divide between more moderate Democrats and their left flank will be further on display in the House's first hearing on Medicare for All, which has already caused consternation between House Speaker Nancy Pelosi and the plan's supporters, HuffPo reported.
Republicans will surely relish the opportunity to hammer Democrats on their "socialist" health care plan.
Meanwhile, a different House panel will hold a hearing today on how Medicare pays for prescription drugs, and a third will consider a handful of drug pricing bills.
Top members of both parties see prescription drugs as the major policy area most ripe for a deal before the 2020 election.
In the states, some of Democrats' coverage expansion plans have stalled, but other states have managed to move forward. Colorado passed public option legislation last week, and Washington followed suit over the weekend, KEPR reports.
The bottom line: Health care was a winning issue for Democrats in 2018 and the party is still trying to figure out what would be a winning health care message in 2020 — playing it safe or swinging for the Medicare for All fences.
2. Health giants have a lot to lose under Trump proposal
The 3 big health insurers that control a majority of Medicare's prescription drug coverage — CVS Health, Humana and UnitedHealth Group — are arguably the most at risk from the Trump administration's plan to eliminate rebates within Medicare, Axios' Bob Herman reports.
The big picture: These companies rely heavily on rebates to offset the costs of covering seniors' prescriptions. Losing those rebates would shift billions of dollars away from them, and they could lose customers if they raise premiums to make up the difference.
By the numbers: Axios analyzed the Medicare businesses within the companies' 2018 filings with state insurance commissioners.
UnitedHealthcare paid $7.3 billion in prescription drug claims and received $4.1 billion in rebates, according to its major subsidiary in Connecticut.
Humana paid $7.1 billion in prescription drug claims and received $3.9 billion in rebates, according to its major subsidiary in Wisconsin.
CVS paid $6.3 billion in prescription drug claims and received $3.5 billion in rebates, according to its SilverScript subsidiary.
The bottom line: If those rebates go away, sooner or later the big 3 would have to raise monthly premiums to avoid losses.
And hiking drug plan premiums could persuade seniors to switch to competing plans that don't rely on rebates and therefore won't need to raise their premiums as much.
3. UN: Take drug-resistant infections seriously
The overuse of antibiotics and anti-fungal medications is fueling a rise in drug-resistant infections, the UN warned yesterday. If left unchecked, these infections could kill 10 million people annually by 2050.
This could cause economic problems at the scale of the 2008 financial crisis.
Drug-resistant infections already kill 700,000 people a year globally, and "alarming" drug resistance levels have been reported in countries of all income levels.
One big problem is that drug companies do not have a financial incentive to develop new antimicrobial medicines, NYT reports.
That's because use is supposed to be limited to prevent resistance. But that also means that drug companies may struggle to earn enough to justify their initial investment.
The report was intended to convey a sense of urgency and spark action to mitigate the problem.
Part of the solution is creating new incentives for drugmakers, such as investing government funding into research or increasing reimbursements for new antibiotics.
Other steps include reducing unnecessary use of antibiotics and anti-fungal medication, limiting the sale of antimicrobials in countries where they can be purchased without a prescription, and addressing the lack of clean water and good sewage systems in some parts of the world.
4. Teens may not know "juuling" = vaping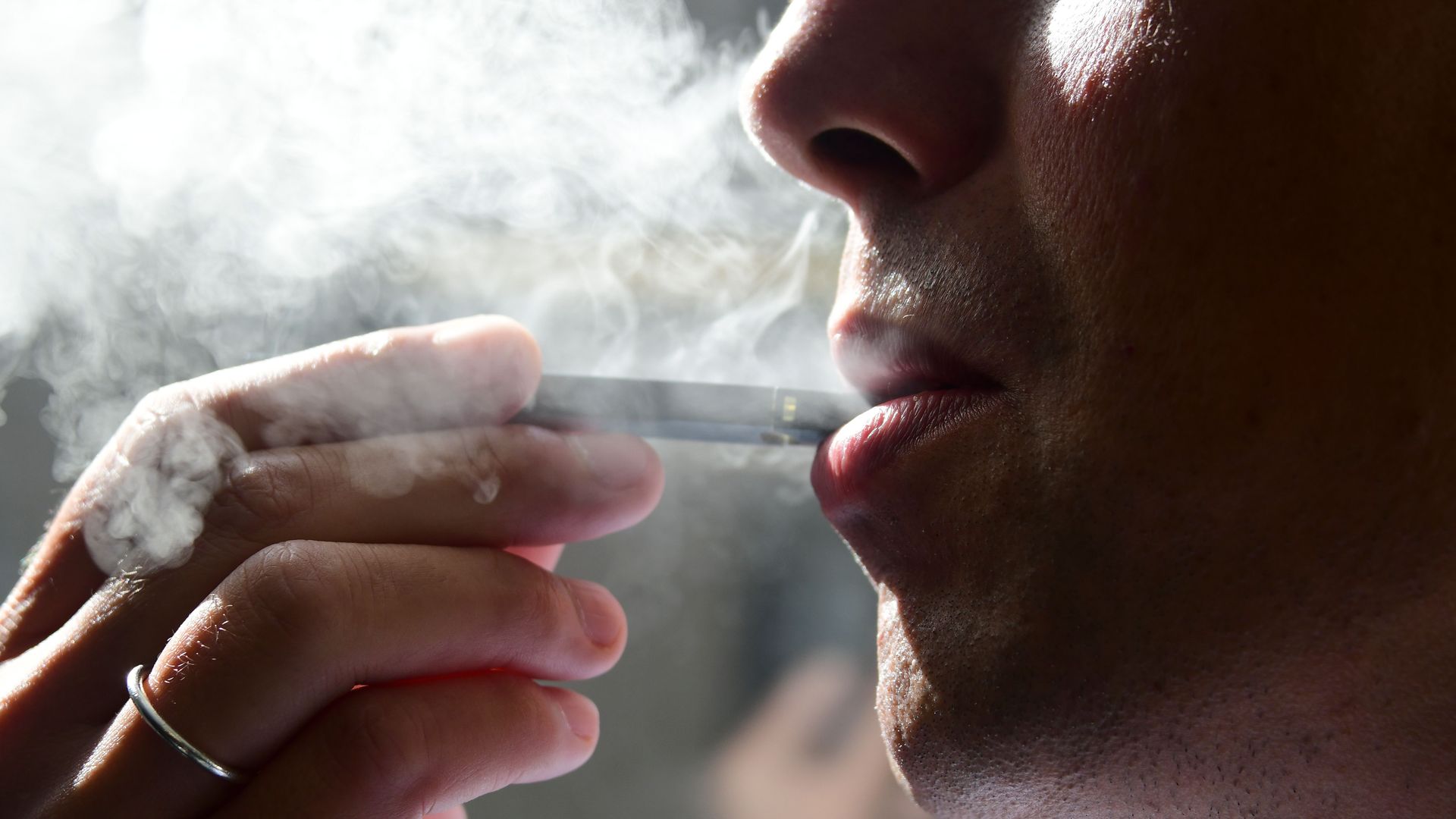 Some health officials and anti-tobacco groups worry that kids don't know that Juul is a type of e-cigarette, meaning the problem of youth vaping may be underreported, Bloomberg reports.
To solve the problem, an annual government survey that polls teens on their nicotine use will list Juul as an example of an e-cigarette this year.
The Centers for Disease Control and Prevention expects that this may result in an increase in the number of teens who report e-cigarette use.
Why it matters: Teen vaping is already being treated as an epidemic, and both lawmakers and public health officials are considering drastic measures to crack down on it.
5. Superhero arms for kids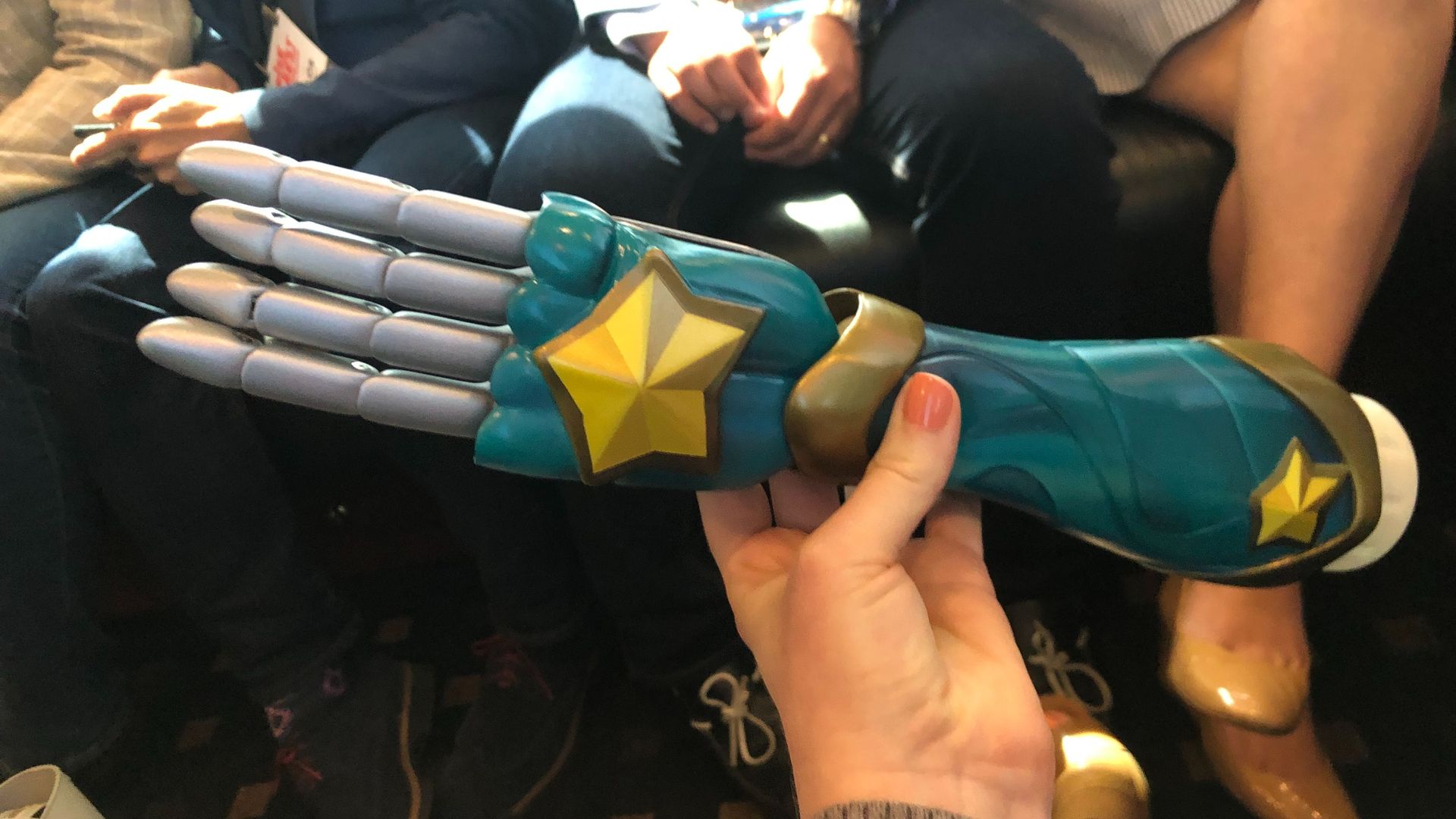 Prosthetic limbs are getting more life-like and advanced — but for some children, the superhero route is the better way to go, Axios' Kim Hart reports from Orlando.
A nonprofit called Limbitless Solutions, based out of Orlando's University of Central Florida, creates 3D printed bionic arms that look more like something out of "Ironman" than a health device.
Why it matters: The bionic arms is one new application for 3D printing in the health field.
An immersive video game featuring superhero characters helps kids learn how to use it and gain comfort with the device.
The nonprofit is undergoing clinical trials to get FDA approval and to be eligible for insurance coverage to keep costs low for families.
For years, the assumption has been that kids with limb differences wanted to fit in with typical prosthetics.
But it turns out that designing a custom bionic arm is quite empowering for kids, said Albert Manero, co-founder and president of Limbitless Solutions. "They go to school on superhero day dressed as themselves," he said. "These were the same kids who were afraid to go to the grocery store before."
The big picture: The organization was highlighted on the "Rise of the Rest" bus tour led by venture capitalist Steve Case, who aims to showcase innovation and startups in cities that are typically overlooked by the investment community.