Axios Vitals
February 05, 2020
Good morning. Happy Friday. Just kidding, it's only Wednesday, somehow.
Today's word count is 849, or a 3-minute read.
1 big thing: The fight over pre-existing conditions is on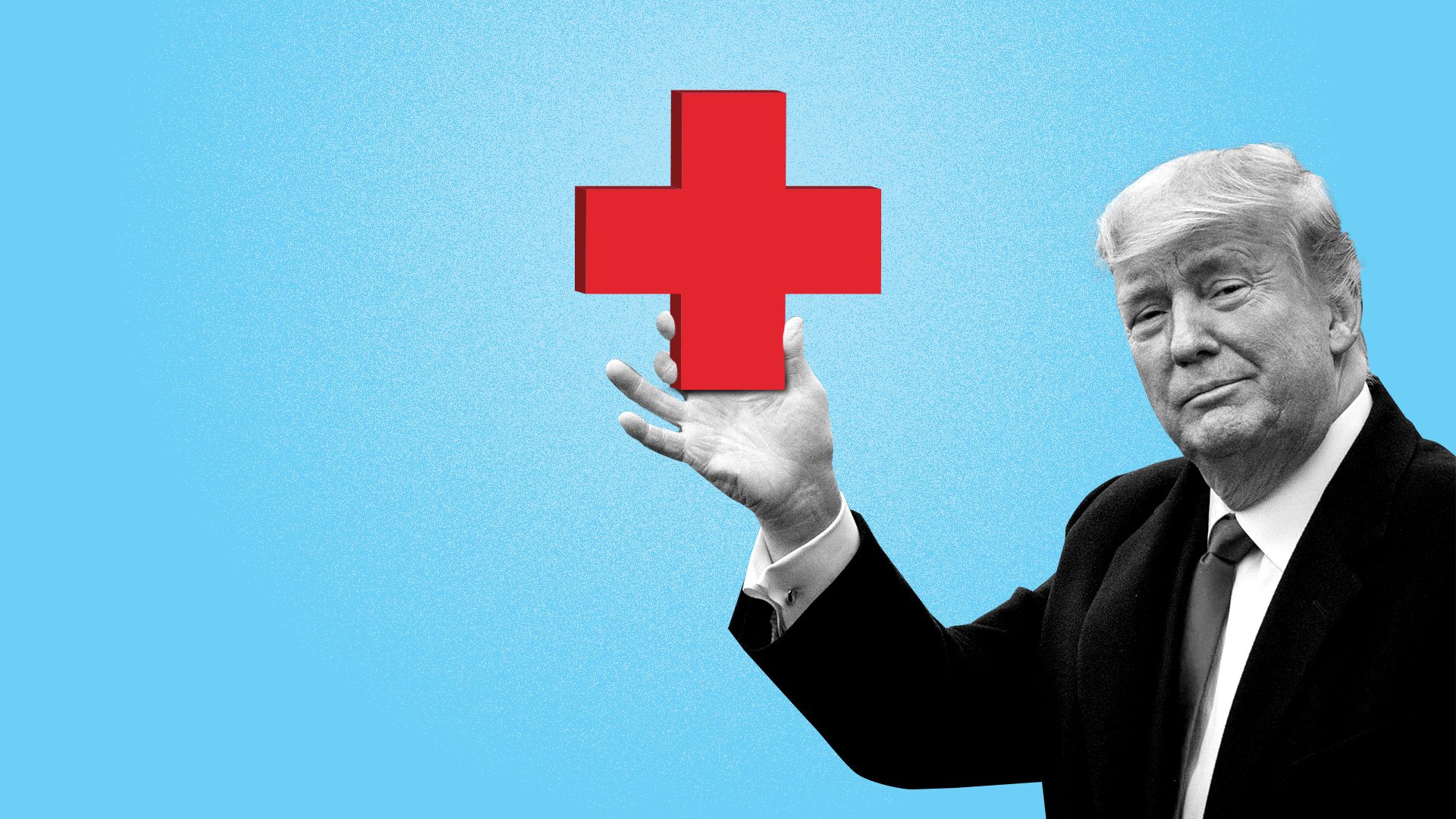 President Trump claimed last night during the State of the Union that he will "always protect patients with pre-existing conditions" — a statement that's misleading at best.
Why it matters: Pre-existing conditions protections are popular, and both parties are trying to claim credit for them. But only one of the parties has a track record of defending those protections, and it's not the GOP.
Reality check: Republicans' repeal and replace efforts in 2017 wouldn't have preserved the same level of protections the Affordable Care Act provides, nor would any of the plans they've put forward since.
The Trump administration and Republican state attorneys general are currently fighting in court to strike down the entire ACA — including its pre-existing conditions protections.
The other side: Democratic presidential candidates aren't focused on pre-existing conditions right now.
Instead, they're duking it out over where the party should go next on health care, and whether that's a public option or Medicare for All.
Trump seems perfectly happy with this, saying last night that "we will never let socialism destroy American health care" — a preview of how he'll likely attack whichever proposal prevails into the general election.
In remarks prior to the State of the Union, House Speaker Nancy Pelosi slammed Trump for his support of the ACA lawsuit, for flip-flopping on Medicare drug price negotiations and for the administration's Medicaid block grant proposal.
Between the lines: This sounds much more like Democrats' winning 2018 message than the fight 2020 presidential candidates are having. It also sounds exactly like what we'll probably hear for the rest of the year.
2. Other noteworthy SOTU clips
The rest of Trump's State of the Union was filled with stretches of the truth, political jabs and shoutouts to genuine policy accomplishments.
The intrigue: There was no mention of the administration's international pricing index, which would tie the price of some Medicare drugs to what other countries pay and is very controversial among Republicans.
Instead, Trump called for bipartisan legislation, specifically mentioning a bill by Sens. Chuck Grassley and Ron Wyden.
Trump alluded to expanded short-term health plans, saying that "our new plans are up to 60% less expensive — and better."
What he didn't say is that these plans aren't required to cover pre-existing conditions or the same benefits that ACA plans are.
He touted the administration's transparency rules, saying that they "will save families massive amounts of money for substantially better care."
In reality, some experts argue that transparency measures could cause prices to increase, and either way are unlikely to be a silver bullet, even though transparency is a laudable goal.
He repeated the claim that prescription drug prices have gone down for the first time in 51 years — which isn't exactly true, although generics have been driving overall costs down and, as Trump said last night, the administration has approved a record number of generics.
He also slammed Democrats for supporting providing health benefits to undocumented immigrants — another preview of a top 2020 talking point.

3. Coronavirus vaccines are most useful long-term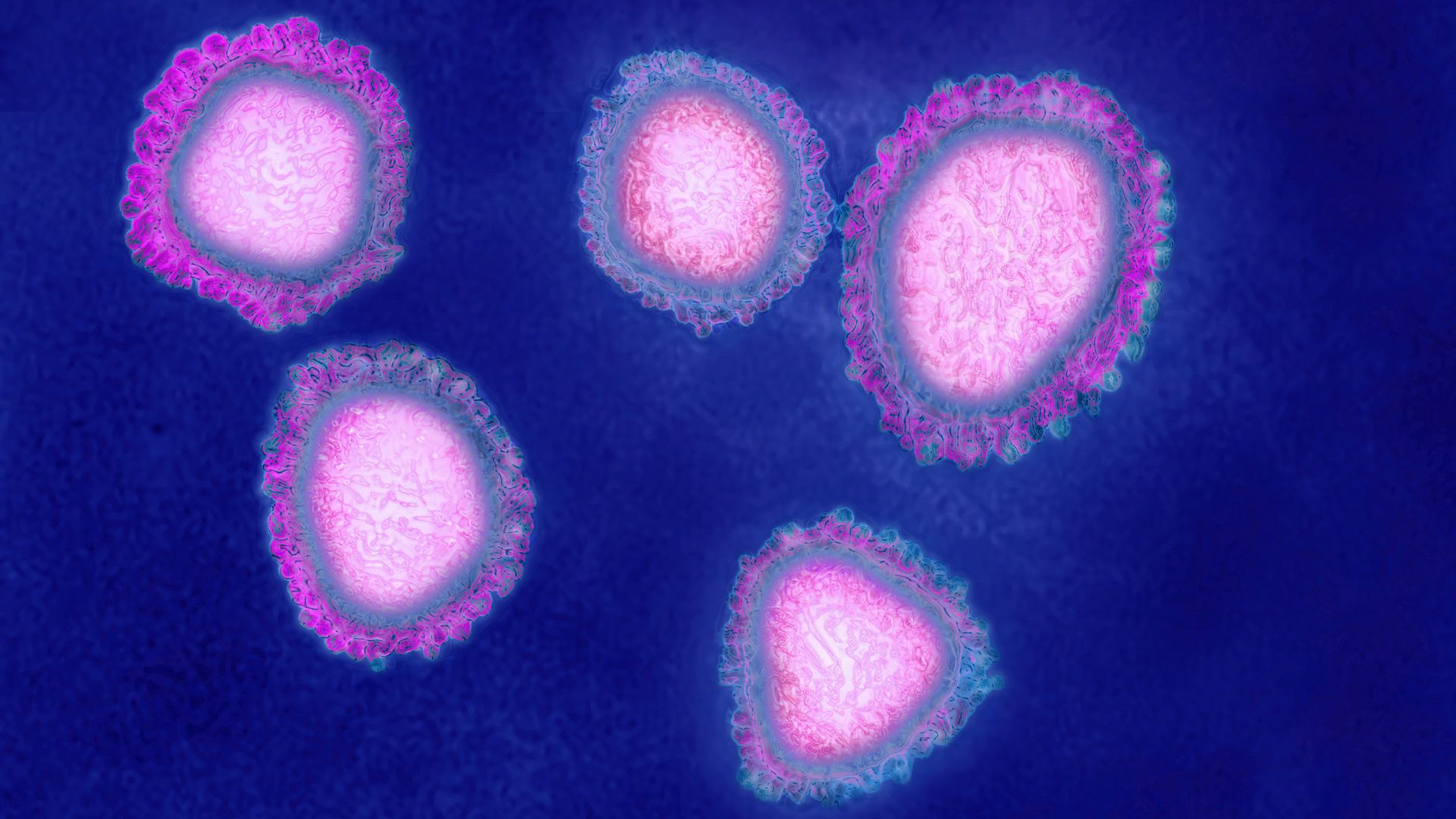 There are a dozen research projects underway to try to come up with a vaccine for the Chinese coronavirus, Biocentury reports.
Yes, but: "A vaccine is not a short-term solution controlling this epidemic, but it is an important tool that could control it for subsequent years if this virus continues to circulate in humans," said Andy Pekosz, a professor at the Johns Hopkins Bloomberg School of Public Health.
Where it stands: Chinese researchers cracked the virus' genetic sequence and shared it with other scientists, Axios' Marisa Fernandez writes.
Go deeper: How the world is responding to the coronavirus outbreak
4. Markets predict hope for the coronavirus
The coronavirus outbreak has continued its global rampage, but experts are beginning to see signs of improvement in detection and treatment on the horizon, Axios' Dion Rabouin writes.
Driving the news: S&P Global announced Tuesday it expects the crisis will "stabilize globally in April 2020, with virtually no new transmissions in May. Our worst-case projection holds that the virus stops spreading in late May, and optimistically in March."
"Growth should stabilize later in 2020 and recover through early 2021 as the temporary effect on activity wanes."
"Relief measures including tax cuts and subsidies are likely. "
Yes, but: S&P analysts caution "if the disease is not swiftly brought under control, slower economic growth would exacerbate already weaker fiscal performance in many parts of the Asia-Pacific."
5. Nurse practitioners — they're everywhere!
The demand for nurse practitioners has exploded recently, Axios' Sam Baker writes.
By the numbers: According to a study published this week in Health Affairs, the number of nurse practitioners more than doubled from 2010 to 2017, far outpacing the number of new doctors or registered nurses.
Less than 1% of NPs are unemployed, the study found, and most of them have seen steady wage growth.
Why it matters: These changes are a reflection of broader shifts within the health care system — most notably, the shift from inpatient to outpatient care.
RNs are now typically leaving inpatient hospital settings earlier in their careers to get the advanced training to become and NP and move to an outpatient setting, the study says. Although the authors don't expect that to lead to "deep and prolonged" RN shortages, it's still a strain on the inpatient workforce.
What's next: Nurse practitioners are providing a lot more care — the number of Medicare beneficiaries billed by a nurse practitioner has doubled. And that trend will continue.