Axios Vitals
March 08, 2017
Happy markup day! We're about to start a nice, long day of Obamacare repeal action in two House committees — and no guarantee we'll be done by the end of the day. Plus, it looks like conservative support for the bill is collapsing. So sit back and watch the Republicans fight it out. Also, the Democrats will be there.
Why the Obamacare repeal plane isn't gaining altitude
If you got dizzy from all of the Obamacare repeal news yesterday, here's the bottom line: Two House committees are about to take up the Republican repeal and replacement bills this morning with no path to the 218 votes needed to pass the House. That's because conservative Republicans are in full rebellion, even after President Trump's endorsement and an afternoon of sweet talking from their former colleague, Vice President Mike Pence.
Rep. Raul Labrador's warning last night after a meeting of the conservative Freedom Caucus: "I don't think there's any tinkering that will get us to 218."
Here's where things stand heading into today's committee markups:
A meeting of the Freedom Caucus last night that was supposed to get everyone behind the bill instead proved that conservatives are running away from it. Read Caitlin Owens' story here.
Before the meeting, House Republican leaders and conservative Republicans spent the day holding dueling press conferences about whether the plan is conservative enough — not exactly a sign of confidence.
First, Ways and Means Committee chairman Kevin Brady and Energy and Commerce Committee Greg Walden — with Brady warning, "We can act now, or we can keep fiddling around and squander this opportunity to repeal Obamacare."
Then, Sen. Rand Paul and Rep. Jim Jordan, announced they're introducing the 2015 repeal bill and calling for a vote on that — because, Jordan says, the House Republican replacement bill is "Obamacare in a different form."
Then, House Speaker Paul Ryan declared he takes a back seat to no Republican: "I've been doing conservative health care reform for 20 years."
At a White House meeting with the House Republican whip team, Trump said he was "proud to support" the House bill. He told the group he wants the bill to pass "largely intact," per the Washington Post.
Later, Trump tweeted at Paul: "I feel sure that my friend @RandPaul will come along with the new and great health care program because he knows Obamacare is a disaster!"
Senate Majority Leader Mitch McConnell said he hopes to take up the bill in the Senate before the April recess, after the House passes it.
Jordan's main complaints: the GOP bill doesn't get rid of the Medicaid expansion (though it is phased out), and it doesn't repeal all of the tax increases (the Cadillac tax returns in 2025). He didn't get specific about what else is different from the 2015 repeal bill.
At the White House press briefing, Health and Human Services secretary Tom Price said there will be "three phases" of Obamacare repeal: passing the House bill, regulatory changes that he'll make, and then passing other health care reforms that can't be done through the budget "reconciliation" process.
Conservative groups are trying to build opposition to the bill, with the powerful Heritage Action calling it "bad politics and bad policy." (Shane Savitsky compiled a helpful list of the opponents here.) And conservative news sites are attacking it. Trump is supposed to meet with conservative leaders this afternoon.
The bottom line: Conservatives will get their chance to amend the bills in the House committees. But if they fail, and they're still complaining after that, Ryan has made his intentions clear: He's moving ahead anyway.
Why it's like Obamacare, and why it's not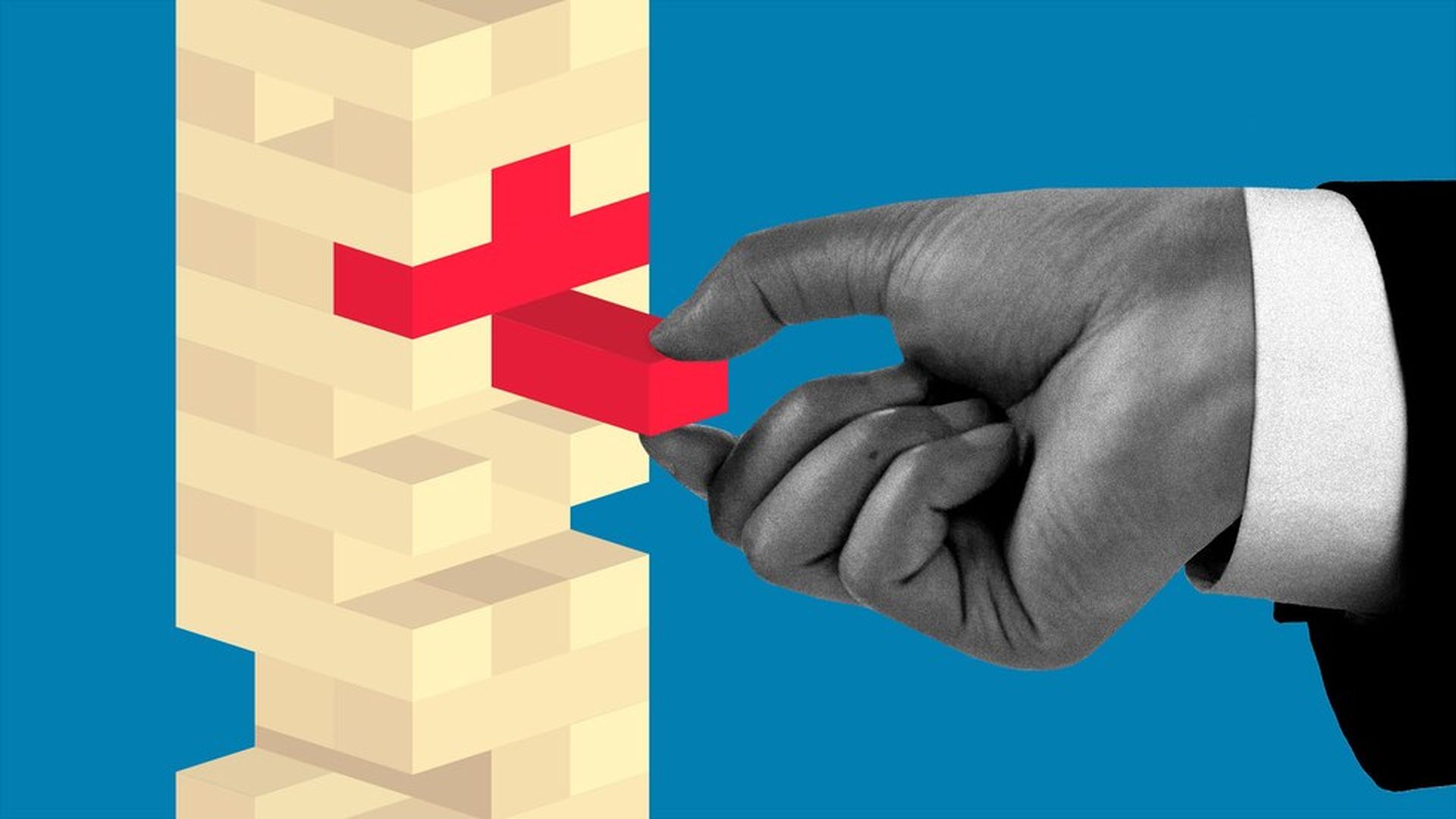 There are good reasons for Republicans to be on the defensive about their bill. For a party that used to promise to wipe Obamacare off the map, it doesn't totally do that. Caitlin Owens has a good rundown of the pieces of the Obamacare regulatory system that would be left in place: pre-existing condition coverage, young adult coverage, no lifetime or annual limits, essential health benefits, and limits on out-of-pocket costs.
That said, no one should think there would be no changes. Here are a few of the ones Republican leaders like to talk about:
The taxes, individual and employer mandate penalties, and subsidies would be repealed (though the Cadillac tax would return in 2025).
The income-tested Obamacare tax credits would be replaced with age-based tax credits that phase out for higher-income people.
Medicaid would be turned into per-capita caps — what Energy and Commerce Committee chairman Greg Walden called "the biggest entitlement reform in the last 25 years."
Instead of using the individual mandate to bring healthy people into the mix, a "continuous coverage" provision would do it by penalizing anyone who doesn't keep themselves insured.
They'd expand health savings accounts.
And a few they don't like to talk about:
The tax credits aren't means-tested, so they wouldn't help low-income people as much — and might not cover as many of them.
Older people could pay as much as five times more for their health insurance as young adults — up from three times under Obamacare.
By ending Medicaid expansion and imposing per-capita caps, it could shift as much as $370 billion in costs to the states over 10 years, per the liberal Center on Budget and Policy Priorities.
Health savings accounts are usually tied to high-deductible plans — even though rising deductibles are one of the biggest criticisms they've made against Obamacare.
Rand Paul, then and now
"If Congress fails to vote on a replacement at the same time as repeal, the repealers risk assuming the blame for the continued unraveling of Obamacare." — Paul in January, in Rare.
"We are united on repeal, but we are divided on replacement." — Paul yesterday, arguing for separate repeal and replacement votes.
Republicans push back: Not everyone waits for CBO
Yesterday we wrote about how much heat the Republicans are getting about moving ahead with today's markups without waiting for the Congressional Budget Office estimates. So it's fair to look at their counterargument: that other major health care bills have moved through committees without CBO estimates too, including the original 21st Century Cures bill and the MACRA payment reform bill.
"Committees regularly go through the markup process without a formal CBO score," a House GOP aide told me. "The important thing to remember is that this is a fiscally responsible piece of legislation that will improve health care for millions of Americans and protect taxpayers." And at a press conference yesterday, Energy and Commerce Committee chairman Greg Walden noted that CBO isn't always right — its original estimates for how many people would be covered in the Obamacare exchanges were way off.
The bottom line: CBO's estimates should never be taken as the word of God — but there's more on the line for Republicans when the issue is how many people might lose health coverage.
The health insurer that really doesn't like the plan
Dr. J. Mario Molina, CEO of Molina Healthcare, was pretty candid when he told Bob Herman his thoughts yesterday on the Obamacare replacement plan: "There's not a lot of good stuff here in this bill, unless you're a budget hawk and you want to see Medicaid cut."
Big carriers like Aetna and UnitedHealth Group have been mum on the bill, but Molina's critiques are arguably more important for the fate of the individual and small-group markets since his company is far more invested in the exchanges. Molina covers more than a half million Obamacare enrollees. These are the biggest problems for Molina:
Medicaid: Most of Molina's members are on Medicaid, and he's not a fan of the per capita caps or repealing the expansion. "Medicaid is going to see severe cuts. That's going to have a ripple effect throughout the entire economy."
Age-adjusted tax credits: "Somebody who is a retiring executive is not going to need as much money in a tax credit as someone who's working in a gas station who is 23 years old."
Cost-sharing reductions: Those subsidies help people in silver Obamacare plans pay down deductibles and copays but would go away in 2020. That will immediately lead to higher costs. "A lot of people are going to look at that and say, 'I can't afford that.'"
The bottom line: Molina
still won't commit
to participating in the exchanges next year. The GOP plan "doesn't reassure me that the marketplace is going to be more stable in the future," he said.
Why research costs can't explain high drug prices
Drug company officials often point to high research-and-development costs as a reason for rising prices — but a team of researchers checked it out and said they're not high enough to explain it all. In a study posted on the Health Affaiirs blog, they estimated the "excess revenue" compared to other countries for 15 drug companies and compared it to their R&D costs. They found that the companies earned "substantially more than the companies spend globally on their research and development."
Yes, but: That's not the only factor the drug industry blames for rising prices. It's also focusing on other causes, like the role of pharmacy benefit managers, the middlemen in drug price negotiations.
What we're watching today: House Ways and Means Committee and Energy and Commerce Committee markups of the the Obamacare repeal bills, both at 10:30 am Eastern. Ways and Means livestream here, Energy and Commerce livestream here. Trump meets with conservative leaders on health care at 5:05 pm, per the White House. He also meets with Democratic Rep. Elijah Cummings at 2:30 pm — drug prices are likely to come up.
What we're watching this week: Senate confirmation vote for Seema Verma, likely Friday.
What we're watching next week: House Budget Committee is expected to mark up the budget "reconciliation" package tying together the repeal bills, assuming Ways and Means and Energy and Commerce approve them.
Hang in there and let me know what we've missed: [email protected].