Axios Vitals
June 12, 2018
Good morning ... If I have to endure one more stupid day of stupid jokes about IHOP's stupid, fake "name change," I'm going to IHO-burn it all to the ground.
1 big thing: Private equity loves health care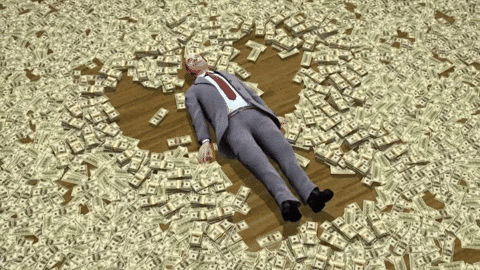 Private equity firms have a seemingly insatiable appetite for health care companies, Axios' Bob Herman reports. We saw two new examples just yesterday: KKR's $10 billion deal to take Envision Healthcare private, along with Bloomberg's deep dive on the billing tactics of air ambulances.
The big picture: Physician groups, emergency room staffing, and air and ground ambulances can (and in most cases do) make a lot of money because people will use their services regardless of the price.
"If you're willing to engage in some fairly unsavory billing practices, (these services) could be quite lucrative," said Zack Cooper, a Yale health economist who has studied out-of-network billing.
Looking ahead: Private equity owners don't have incentives to eradicate out-of-network practices, which Cooper called the "ugly pockets of the U.S. health care system."
"That's just discouraging, and it makes people want to go to single payer," Cooper said.
Driving the news: Before the KKR-Envision deal, private equity flocked to health care knowing the profit potential.
KKR bought Envision's ground ambulance subsidiary last year for $2.4 billion.
Blackstone Group bought TeamHealth, a competitor to Envision, in 2016 for $6.1 billion.
Air Methods was bought out by American Securities last year in a deal valued at $2.5 billion.
Private equity firms are reportedly circling Mednax.
Specialty physician groups also are receiving a lot of private equity interest based on the patients they treat.
2. Mandate lawsuit could undermine ACA subsidies
If the Trump administration successfully convinces a court to strike down the Affordable Care Act's protections for pre-existing conditions, the law's premium subsidies could also be collateral damage.
The details: Subsidies are tied to the cost of a specific "benchmark" plan, and the law requires insurers to charge sick and healthy people the same price. But that's one of the provisions the Justice Department now wants to see struck down.
If that happens, "it's just the wild west for premiums," the Kaiser Family Foundation's Larry Levitt told my colleague Caitlin Owens.
"I think it would take a lot of careful legal work to divine how the premium tax credit was supposed to work in that world," Brookings' Matt Fiedler said.
"If insurers can underwrite each applicant based on health status, and deny some coverage who have preexisting conditions, determining the [benchmark] plan will be very difficult, if not impossible," said Tim Jost, a law professor emeritus at Washington and Lee University.
Why it matters: The ACA was conceived as a "three-legged stool" — the individual mandate, the subsidies, and coverage for pre-existing conditions. The market is still figuring out how to adapt to the loss of the mandate, but now the Justice Department has implicated the other two legs, too.
3. How race affects health
The Atlantic's Olga Khazan has spent almost a year exploring the wide health disparities within different neighborhoods of Baltimore — one of the most racially segregated cities in the United States.
By the numbers: Life expectancies are 20 years shorter in Baltimore's poorer, mostly African American neighborhoods than in wealthier, predominantly white areas.
The details: There's not much evidence those disparities are genetic. Instead, they are largely the side effects of engrained discrimination, especially in housing.
Abandoned buildings feed public-health nuisances. Allergic reactions to mice are the leading environmental factor in the roughly 5,000 trips Baltimore children make to the emergency room each year for asthma attacks.
In the '90s, up to 70% of kids in some Baltimore neighborhoods had been exposed to lead paint.
Studies show that African Americans get less sleep than white people, on average, and exhibit more "stress-related wear and tear," all of which contributes to serious health conditions and shorter lifespans.
There are fewer supermarkets in poor neighborhoods, and more fast-food chains.
The bottom line: Health research is increasingly aware of, and focused on, the "social determinants of health" — things like access to housing, community services and transportation, that affect our health even though we think of them as separate from the health care system. And it's hard to ignore the acute racial disparities in many of those factors.
4. Orlando first responders still suffer from PTSD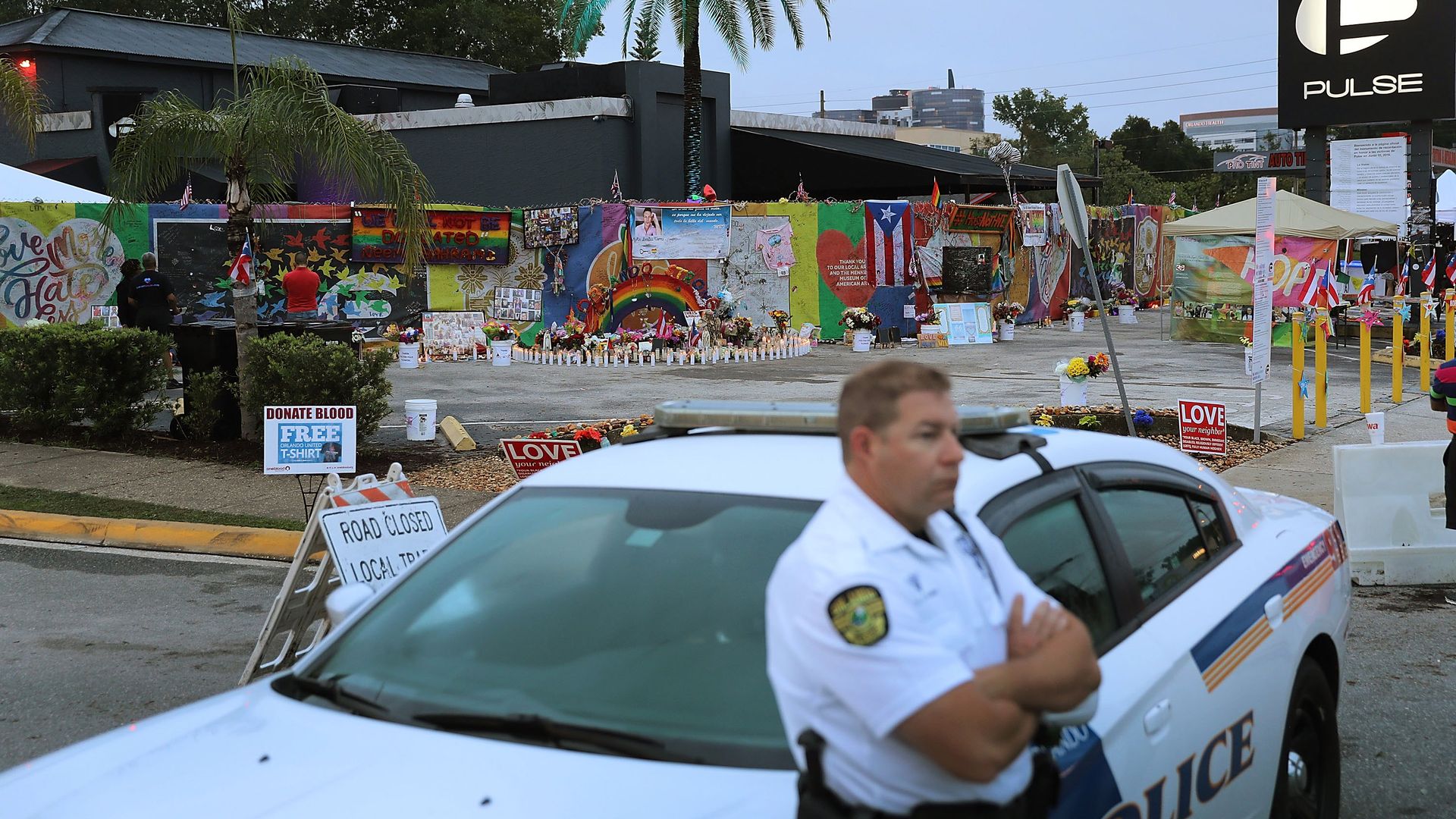 Two years after the Pulse nightclub shooting, the first responders who witnessed the gruesome scene are still struggling with post-traumatic stress disorder. ProPublica has a deep dive into five of their stories.
The details, per ProPublica:
The symptoms are all relatively similar — vivid flashbacks to the night of the shooting and sudden flashes of anger or anxiety at home.
One police officer described vivid flashbacks triggered by the iPhone's default ringtone, because victims' phones were ringing constantly inside the club as friends and relatives tried to get in touch.
All five found it difficult or impossible to go back to work, at least in the field.
Professional support varied. Some were encouraged to get treatment and therapy; other had to fight for reassignments and benefits. One was fired for a subsequent infraction and is suing the Orlando fire department for wrongful termination. Some say they were told that seeking help for PTSD was a sign of weakness.
Therapy worked for some, but not for everyone.
"Did it help? I don't know. Did it make it worse? I don't know," former police officer Omar Delgado told ProPublica. "But I'm not well. And when you're not well, is something working?"
5. Lasik's risks get a closer look
Almost half of the people who get the popular Lasik eye surgery develop new "visual aberrations," the New York Times reports. Those include dry eyes, double vision and sensitivity to light.
Why it matters: "The F.D.A. keeps promising to do a better job of post-market surveillance, but there is no evidence of real improvement," Diana Zuckerman, president of the National Center for Health Research, told NYT.
What we're watching today: HHS Secretary Alex Azar testifies before the Senate HELP Committee on President Trump's plan to lower drug prices (10am; livestream). Senate Finance Committee considers an opioids bill (2pm; livestream). The House begins voting on a slew of opioids bills.
Get in touch: I always want to hear from you: [email protected].