Axios Vitals
December 07, 2020
Good morning.
Join health care editor Sam Baker and me tomorrow at 12:30pm ET for a virtual event on the future of healthcare payments featuring NEA general partner and head of Global Healthcare Investing Mohamad Makhzoumi and Cedar co-founder and CEO Florian Otto.
Today's word count is 1,326, or a 5-minute read.
1 big thing: Biden chooses Xavier Becerra to lead HHS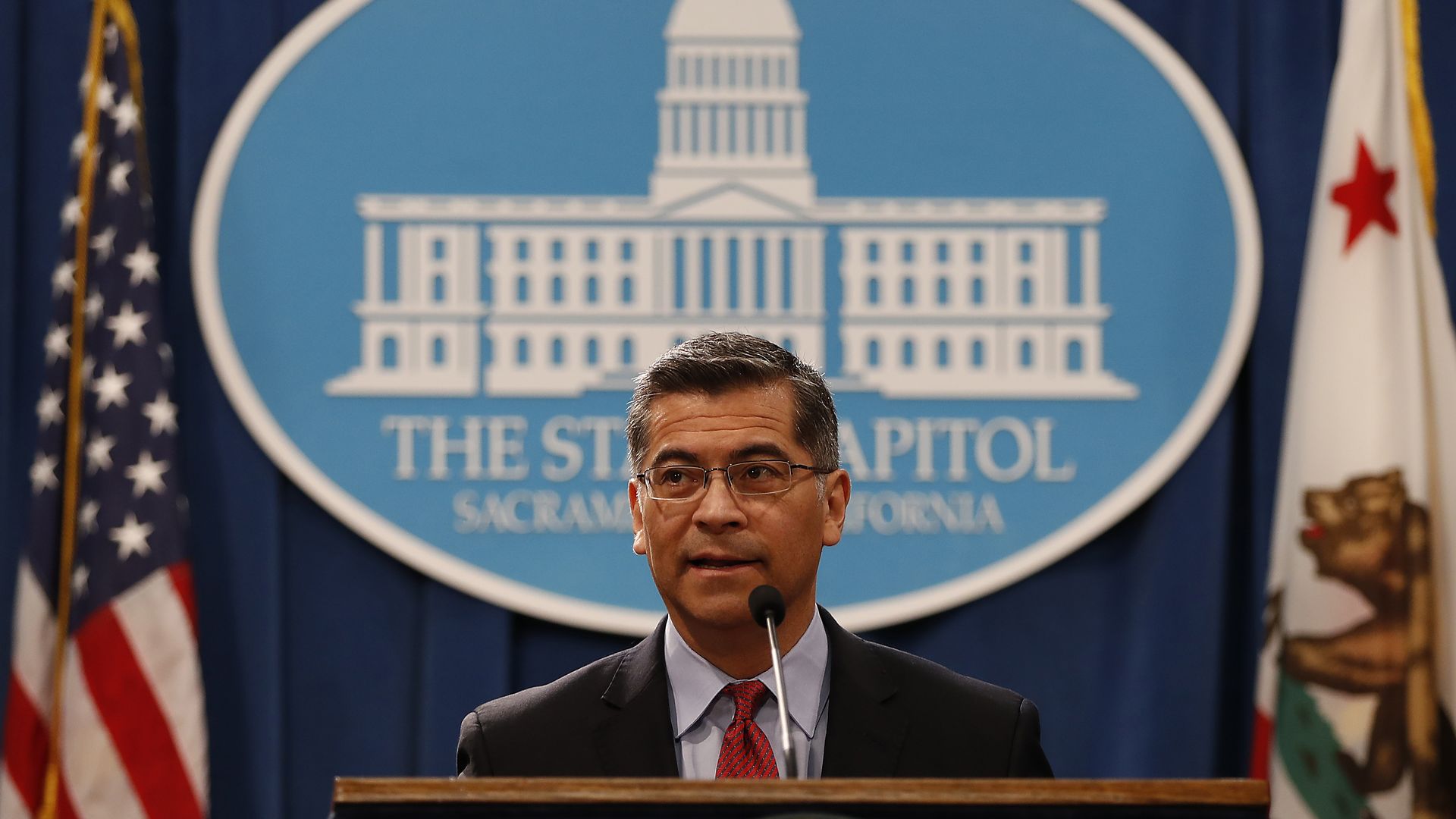 President-elect Joe Biden has chosen California Attorney General Xavier Becerra to be the secretary of the Department of Health and Human Services, the Biden transition team announced this morning and the New York Times first reported last night.
Why it matters: If confirmed, Becerra would be the first Latino to lead the department. He's also been at the forefront of health care legal battles, most prominently over the future of the Affordable Care Act.
Becerra has led the effort by a group of 20 states and the District of Columbia in defending the ACA against a GOP lawsuit aiming to strike down the law. The case was argued in front of the Supreme Court last month.
Biden plans to announce several other top health care advisors, people familiar with the rollout told NYT.
Between the lines: Whoever leads HHS will immediately be in charge of addressing what will likely still be an out-of-control pandemic, including the government's efforts to distribute coronavirus vaccines.
The virus has disproportionately affected people of color, and Becerra's selection follows increasing pressure on Biden from the Latino community and the Congressional Hispanic Caucus to diversity his cabinet, per NYT.
On the other hand, Becerra has little experience managing a large bureaucracy or in public health, per Politico.
The big picture: If a global pandemic and the future of the ACA weren't enough, the HHS secretary could end up in charge of executing most of Biden's health agenda, particularly if the Senate remains in Republican hands.
Becerra's legal background could prove useful in enacting a lawsuit-proof regulatory agenda.
Bonus: Biden has selected Rochelle Walensky, chief of infectious diseases at Massachusetts General Hospital and a professor at Harvard Medical School, to lead the Centers for Disease Control and Prevention, Politico reported last night.
2. Americans' mental health takes a pandemic hit
Americans' mental health is the worst it's been in two decades, according to a new Gallup poll.
Between the lines: It's fairly obvious why, given that the once-in-a-generation pandemic was only the start of 2020's stressors. But once the pandemic ends, this unfortunate side effect could linger.
By the numbers: 34% of poll respondents said their mental health is excellent — a drop from 43% a year ago.
A significantly higher number — 76% — said their mental health is good or excellent, but that's still a nine-point drop from 2019.
18% said their mental health is only fair, and 5% said it was poor.
Although the vast majority of demographic groups saw declines, some started off with better reported mental health than others.
The other side: The portion of Americans who said their physical health is good or excellent was 79%, which is roughly the same as it has been for the last two decades.
The big picture: This portrait of the country's mental health is self-reported. But it's safe to assume that some portion of people whose mental health has taken a turn for the worse will need help, and won't just bounce back to normal when the pandemic ends.
For example, substance use disorders and addictions won't simply go away with a coronavirus vaccine.
The U.S. had a poor record of providing mental health care before the pandemic. It will take a concerted effort to adequately deal with its mental health aftermath.
Go deeper: The overwhelming aftershocks of the pandemic
3. Azar: Vaccine will be available to all by mid-2021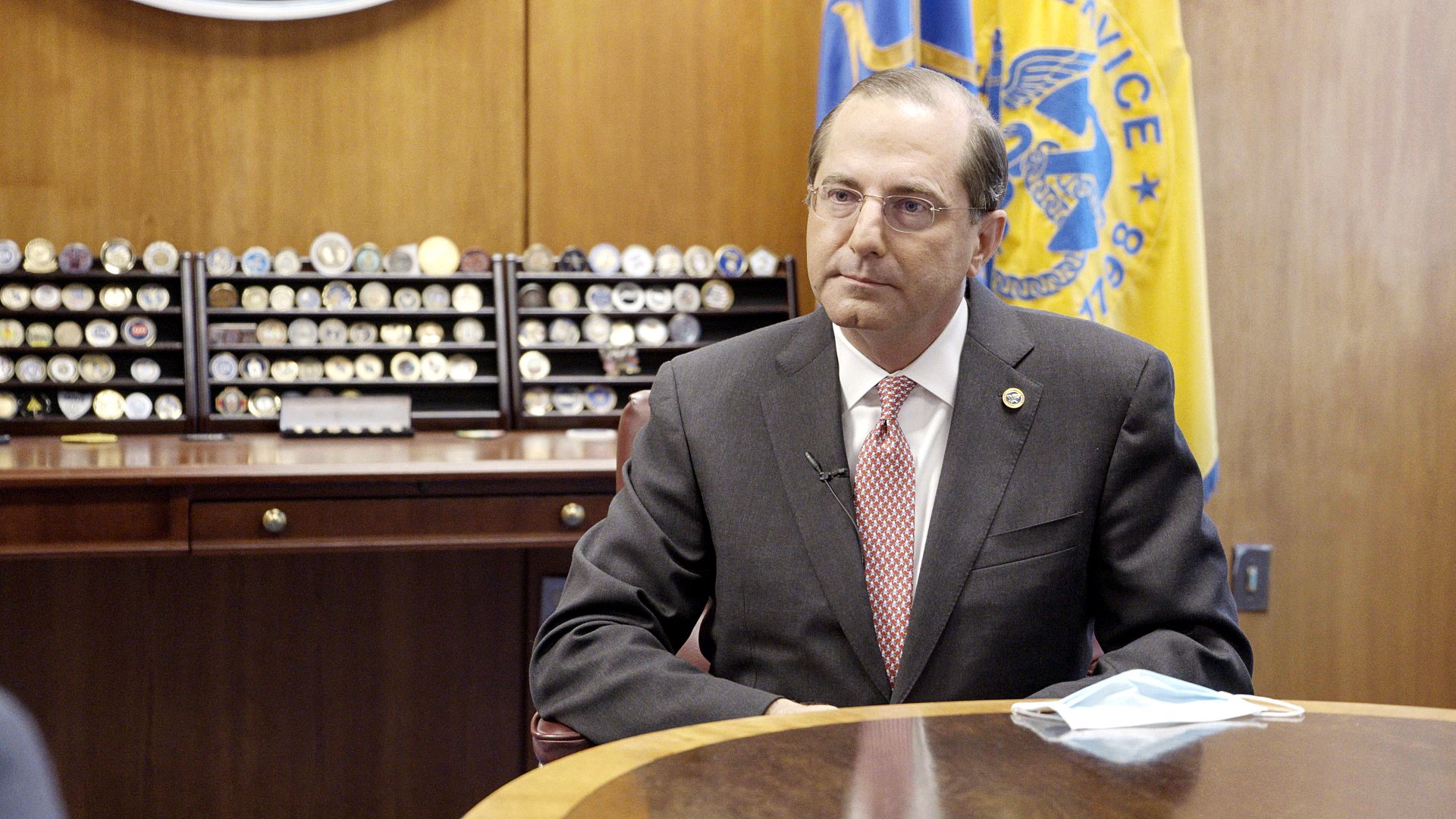 Every American will be able to get a coronavirus vaccine by the second quarter of 2021, Health and Human Services Secretary Alex Azar said in an interview with "Axios on HBO."
Why it matters: As cases, hospitalizations and deaths keep climbing higher, a vaccine seems to be the only chance the U.S. will have to arrest this pandemic.
"My expectation is that next year we return to normalcy in our lives thanks to the incredible work of Operation Warp Speed and these vaccines, as well as the therapeutics," Azar told Axios' Mike Allen.
Reality check: A lot will have to go right in order to meet Azar's 2021 timeline, but it's not outside the realm of what experts see as realistic in a best-case scenario, Axios' Sam Baker writes.
A vaccine hasn't even been authorized yet by the Food and Drug Administration, but assuming that happens soon, distributing it across the U.S. and the world will be an unprecedented logistical undertaking.
The two most effective vaccines, from Pfizer and Moderna, both require two shots — meaning they'd need to produce and distribute roughly 760 million doses, just within the U.S. and within the next six months, for every American to be get vaccinated by the end of the second quarter.
The interview airs tonight on "Axios on HBO," at 11pm ET/PT on all HBO platforms.
4. Hospitals continue to crack under the surge
Hospitals across the country are reaching their breaking point on ICU and bed capacity as COVID surges, forcing many health systems to begin diverting patients from emergency rooms and ration care, Axios' Orion Rummler reports.
What's happening:
Context: White House coronavirus task force coordinator Deborah Birx noted on Sunday's "Meet the Press" that U.S. hospitals are usually anywhere from 80 to 90% full in the fall and winter — and "when you add 10, 15, 20% COVID-19 patients on top of that, that's what puts them at the breaking point."
5. U.S. and Europe head in opposite directions
While the U.S. continues to set records for new coronavirus cases, European countries have managed to turn their own terrifying spikes around, Axios' Dave Lawler writes.
The big picture: As some states in the U.S. crack down to head-off the worst, the debate in countries like the U.K. and France has shifted to whether and how to lighten their own restrictions before the holidays.
America's surge lagged two to three weeks behind Europe's, with a similarly worrying trajectory. However, responses in U.S. states have been uneven and generally less severe than in most European countries.
Much of Europe returned to some form of lockdown in the fall, but the restrictions tended to be less restrictive than in the spring. They certainly haven't been in place as long.
The fact that countries like Italy were able to bend the curve so quickly with partial lockdowns is encouraging, says Stephen Kissler, a researcher at Harvard who models the spread of diseases, including COVID-19.
"The evidence shows that these full lockdowns we underwent in the spring aren't necessary now," he says.
Reality check: Europe is far from out of the woods. Deaths and hospitalizations lag behind spikes in cases, and those numbers are falling much later and less sharply.
Italy recorded a record-high death toll on Thursday, three weeks after case numbers peaked.
And while the trajectory on cases is positive, public health experts fear a swift reversal if countries open up too quickly.
6. Catch up quick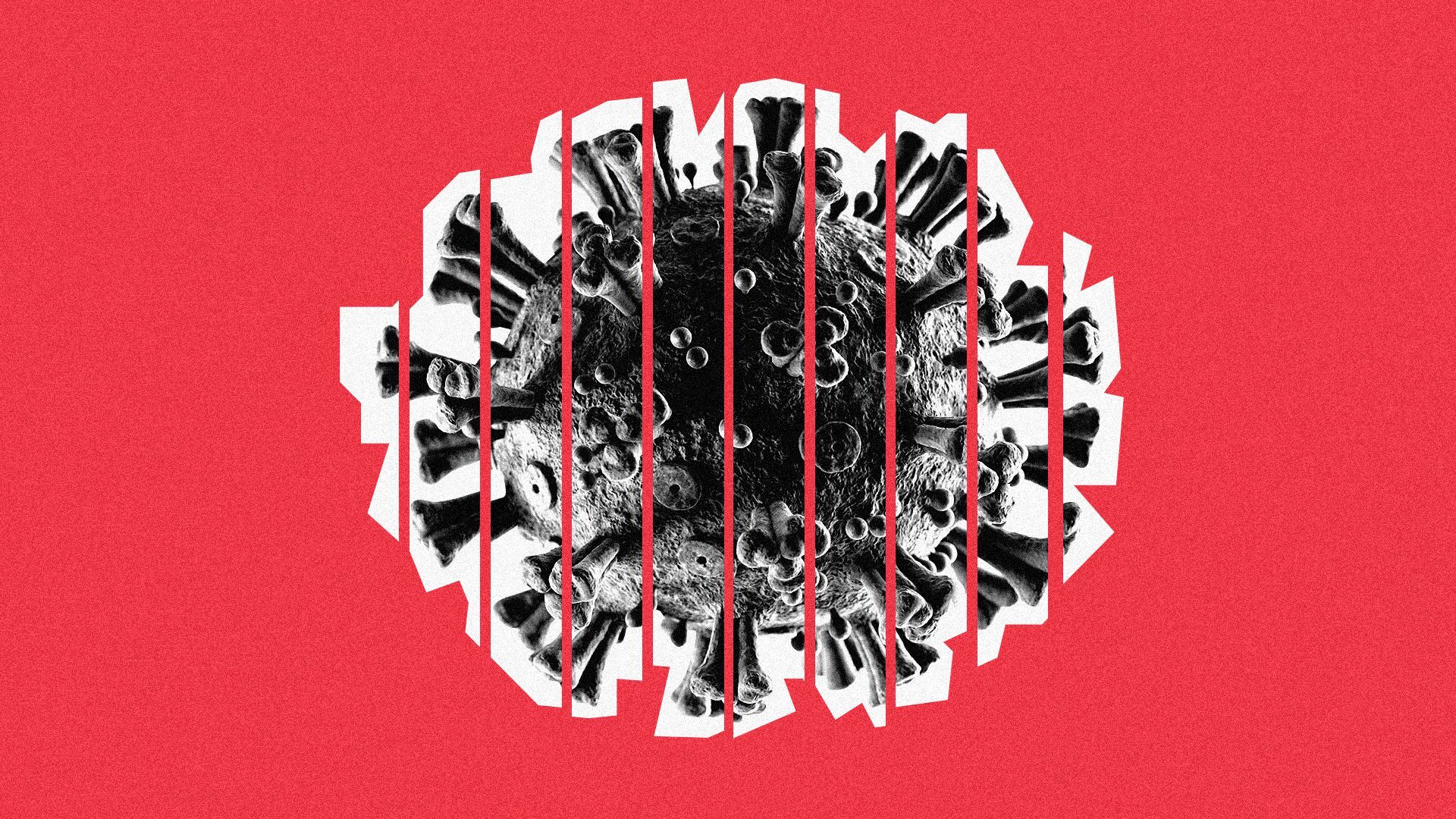 An alarming number of Americans say they'd reject a COVID-19 vaccine, posing a risk to the country's ability to achieve widespread immunity. Go deeper.
President Trump's personal attorney Rudy Giuliani, 76, has tested positive for COVID-19, Trump tweeted on Sunday.
The U.S. should start seeing a "significant decrease" in COVID-19 mortality by the end of January, as the most at-risk populations are vaccinated, Moncef Slaoui, the top scientific adviser to Operation Warp Speed, told CNN's "State of the Union" Sunday.
The CDC is urging "universal face mask use" for the first time since the coronavirus pandemic began, citing recent case spikes as the U.S. has entered a phase of "high-level transmission" before winter officially begins.
Next year is "going to be catastrophic" in terms of worldwide humanitarian crises, World Food Program executive director David Beasley warned on Friday, per Reuters.
Russia began distributing its coronavirus vaccine on Saturday, making Sputnik V available at 70 different locations around Moscow.
World Health Organization officials warned Friday that although it's rare, recent data suggests some people may become reinfected with the coronavirus as their antibody response diminishes, CNBC reports.