January 23, 2019
1 big thing: Pharma shatters lobbying records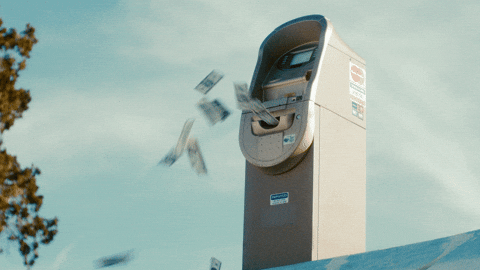 The pharmaceutical industry's 2 leading trade groups both set records for lobbying spending in 2018 — a sign of just how much the industry believes is on the line in the political battle over drug prices.
By the numbers:
PhRMA, the industry's largest trade organization, spent $27.5 million on lobbying last year, per Bloomberg. That's the most it has ever spent in 1 year.
A full $10 million of that came in the first quarter — the most PhRMA has ever spent in a single quarter.
The Biotechnology Innovation Organization, meanwhile, spent just shy of $10 million, according to STAT — also a record.
Those totals don't include the millions individual drug companies spent on their own lobbyists. They also don't include the industry's campaign contributions, which topped $17 million in the 2018 cycle, according to the Center for Responsive Politics.
Between the lines: PhRMA set its previous lobbying record during the debate over the Affordable Care Act, trying to stop a fully Democratic government from taking a bite out of its bottom line.
It's remarkable that PhRMA would break that record in a year where Republicans — the industry's allies — controlled the House, Senate and White House.
2. Insulin prices drive diabetics' spending
The average patient with Type 1 diabetes is paying twice as much for insulin, before subtracting rebates and discounts, as they were just a few years ago, according to a report from the Health Care Cost Institute.
By the numbers: The average patient with Type 1 diabetes spent $5,705 insulin in 2016, according to HCCI.
That represents 31% of that patient's total gross health care spending for the year.
In 2012, insulin costs represented a relatively lower 23% of the average diabetic's health care spending.
There is a major caveat.
The HCCI report does not factor in rebates or discounts, meaning diabetics paid less than those headline figures, my colleague Bob Herman reports this morning. But HCCI modeled an assumption of rebates and still found insulin prices were the leading reason for higher spending.
Insulin makers say net prices have barely budged over the past several years because most of the price increases go toward health insurers and pharmacy benefit managers in the form of rebates.
The bottom line: Nothing here is about to change. Two of the three major insulin makers, Sanofi and Novo Nordisk, have raised prices on their products for this year. (The third, Eli Lilly, has yet to make a public announcement.)
What they're saying: Sanofi and Novo Nordisk both issued statements that blamed rebates, high deductibles and other insurance designs as the reasons for higher spending, and they said most of their patients can get insulin for less than $50 per month.
3. Previewing the Medicare for All debate
Democrats' 2020 primary has begun, and that means the battle to define "Medicare for All" isn't far behind. The Kaiser Family Foundation's latest polling offers a couple of key data points to help inform that debate.
More modest plans are more popular. Every version of expanded public health insurance broke 50% in the Kaiser poll.
An optional Medicare buy-in limited to people over 50 — pretty much the most limited idea on the table — was the most popular, at 77% favorability.
Full-scale single-payer brought up the rear at 56%.
People are persuadable. A national health plan started out at 56% favorability.
When pollsters read people talking points in favor of such a bill — that it would cover everyone, and that it would eliminate insurance premiums — support went higher.
But when people heard talking points against the idea — that it would eliminate private insurance, or require tax increases — support fell.
One more warning sign for advocates aligned with Sen. Bernie Sanders' sweeping plan: 55% said they believe Medicare for All would allow them to keep their existing plans, and a 39% plurality said they didn't think it would affect them very much, for better or worse.
Proposals like Sanders' would move everyone into a single plan, which by definition affects everyone. And as we learned with the ACA, selling the public on even a relatively small change can be hard.
What Democrats want: A plurality of Democrats said their top priority is safeguarding the ACA, but "implementing a national Medicare-for-All plan" came in second, tied with reducing drug costs.
Republicans and the health care industry will oppose any of the specific proposals floating under the "Medicare for All" banner.
G0 deeper: What "Medicare for All" could look like
4. Uninsured rate climbs to a post-ACA high
The number of Americans without health insurance has been creeping higher throughout the Trump administration, and it's now the highest it's been since the Affordable Care Act's coverage expansion took effect in 2014, according to Gallup's latest survey.
Between the lines: Women, lower-income households and young people saw the biggest coverage losses, according to Gallup.
By the numbers: Gallup's quarterly health surveys tell a pretty clear story, which it attributes to the Trump administration's handling of the ACA.
Gallup showed the uninsurance rate at 17% just before the Affordable Care Act's coverage expansion kicked in.
It steadily fell until late 2016, when it dropped below 11% for the first time.
But it has steadily risen since then, climbing back up to a post-ACA high of 13.7% at the end of last year.
Yes, but: Other estimates show a lot more stability.
The CDC's latest results, for example, found that 12.5% of people had been uninsured at some point in the past year — only a little more than 1 percentage point away from Gallup's figure. But the CDC showed almost no change since 2016.
5. Cars are a health hazard
How does our reliance on cars harm our health? Let Boston University economist Austin Frakt count the ways:
Exposure to the pollution caused by exhaust can cause respiratory problems.
Researchers have found that people who spend more time in the car had worse health and were more likely to be depressed.
We spend about 40 hours per year sitting in traffic, and unanticipated delays on top of the gridlock we're used to are a cause of stress, which we know to have a host of health effects. One study linked "extreme traffic" to higher rates of domestic violence.
On top of removing you from the horrors of traffic, walking and riding a bike offer the benefits of at least light exercise.
Go deeper: Want to live a long life? Spend it in a large, dense city.
HuffPost also did a very good story last year about the more acute health risks of living near a highway, which fall disproportionately on poor people.
6. Lobbying "ghost ship" defends high drug prices
Washington is full of advocacy groups with vague-sounding names — Patients for this or that, the American Council on such-and-so, etc. — and it's usually only moderately difficult to figure out who's behind them.
But the Washington Post noticed a new — and so far untraceable — entity getting involved in the drug pricing debate: Citizens for American Ideas, which has been arguing that changes to the patent system would make the U.S. like "Russia or Brazil.''
Who is it?
The group "does not show up in a search of the Internal Revenue Service's online database of tax-exempt organizations," the Post reports.
Its physical address is a P.O. Box in downtown Washington, and its website "was formed using an Internet service that conceals the actual owner."
The drug industry's two leading trade groups — PhRMA and BIO — both said they're not involved with Citizens for American Ideas.
The bottom line: Any time you take on a powerful industry and conservative ideology at the same time, as the push for lower drug prices does, you're going to be up against a lot of money and a lot of … creative ways to spend it.