Good morning. Republicans may run out of money for their Obamacare replacement soon, which would be a big problem if there was actual movement on it. Meantime, the medical device industry has new ammunition in its fight against Obamacare's medical device tax, and "right to try" advocates have a powerful new ally.
Thanks for reading, and if you haven't already read Steve Brill's wonderful look at hospital CEO salaries that posted yesterday, please do take a look. The link got dropped from yesterday's Vitals, so let's try this again.
How will the GOP pay for Obamacare replacement?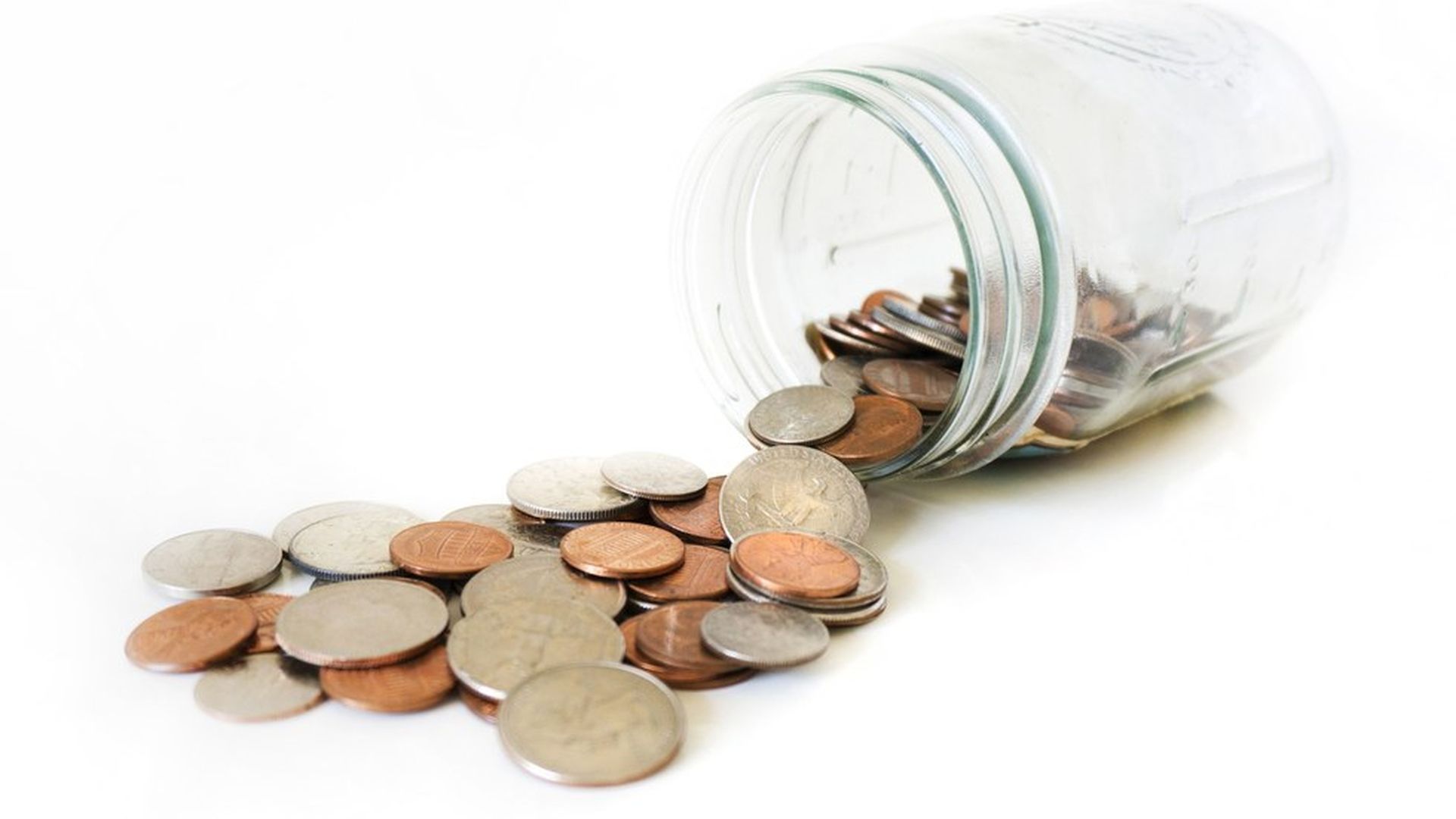 It's going to be hard for Republicans to replace Obamacare when they keep ruling out all the ways to pay for it, Caitlin Owens reports this morning. First, key committee chairmen want to repeal all of Obamacare's taxes. Fine since they've been bashing them for seven years, but not so fine when they might need the money. Then, powerful lobbyists are going to try to kill their plan to limit the tax break for employer-sponsored health coverage.
Why do they need the money? Only if they want to keep covering people after Obamacare is gone, even in a more market-oriented way. Read Caitlin's story here.
Repeal watch: The timelines aren't getting any tighter
Republican leaders still don't have much of an answer about when an Obamacare repeal is coming. Senate Majority Whip John Cornyn told Caitlin Tuesday that we'll see legislation in the next 30 to 60 days, but that was only a day after he told The Hill it'd "hopefully" come in the next 30 days. Politico's Jennifer Haberkorn reports that the House is closing in on four replacement ideas to move first, none of which is a big surprise: expanded health savings accounts, high-risk pools to cover sick people, a rewrite of Medicaid, and tax credits to help people buy health insurance.
Some dismiss the perceived lack of progress due to the complexities of governing. Others blame Obamacare. "It took us seven years to get us into this mess and it's going to take us a little while longer to get out," Cornyn said. (The flip side, as conservative groups are already pointing out to the Republicans, is that they've had seven years to figure out a plan.)
What to watch next:
The Senate is waiting for the House.
The House Budget Committee is waiting for the Ways and Means and Energy and Commerce committees.
If Tom Price is confirmed as Health and Human Services secretary — which could happen in the early morning hours Friday — watch for the agency's next executive actions that don't need Congress.
First in Vitals: Medical device industry cites job losses
AdvaMed, the trade group for medical device makers, will release a study later today that shows the industry lost nearly 29,000 jobs between 2012 and 2015 as Obamacare's medical device tax took effect. It's based on their look at Commerce Department jobs data. High points:
Roughly 4,400 jobs lost in 2013, the first year the tax was in effect.
Biggest drop: 27,000 jobs in 2014.
Slight recovery of 2,600 jobs in 2015, but not enough to offset the losses.
Why it matters: Yes, it's an industry study, but it will get a lot of traction with Republicans and some Democrats — because it fuels the narrative that the tax is bad for medical innovation. The industry is pushing hard for the tax to be eliminated permanently (it's currently suspended for two years).
Why Pence met with the "right to try" advocates
Vice President Mike Pence's meeting yesterday with patients and families who are pushing for "right to try" legislation — which would let terminally ill people try experimental medical treatments that haven't been approved by the Food and Drug Administration — sent a powerful signal of the support he might bring to the cause. The official readout from the White House said Pence not only encouraged the families to keep fighting for federal legislation, but "made clear that both he and President Trump are committed supporters" of the proposal.
Pence spokesman Marc Lotter points out that the vice president has been a supporter of the idea for years — both on the campaign trail last year and as Indiana governor, where he signed state legislation into law two years ago. Sen. Ron Johnson is sponsoring the bill. The counterargument from critics: it could undermine safety, and the real trouble is that drug companies may not participate anyway.
PhRMA speaks up on the FDA hiring freeze
There's been a lot of concern about how President Trump's hiring freeze could affect the Food and Drug Administration, since it's supposed to be staffing up to implement the 21st Century Cures Act. Now, the Pharmaceutical Research and Manufacturers of America is suggesting — ever so gently — that it's concerned about the freeze. "Patients deserve the best and brightest minds to be able to review the medicines they need," PhRMA spokesman Andrew Powaleny said in a statement to Vitals, adding that the FDA needs "a stable and sustainable workforce."
Why it matters: Even if they're not shouting, the group's words could have an impact — because the drug industry is a powerful lobby and the Trump administration is likely to listen to its concerns, especially as the two sides seek better relations. The statement could be a morale boost for FDA employees, too. The hiring freeze is likely to last about 90 days.
This Republican wants to regulate the drug price middlemen
Bob Herman spoke yesterday with Republican Rep. Doug Collins, who is ready to regulate pharmacy benefit managers and has talked with House Energy and Commerce Committee chairman Greg Walden about doing it. He says he'll reintroduce and expand a bill to require greater transparency of the benefit managers' rebates, fees and costs.
Collins believes the role of the benefit managers — companies like CVS and Express Scripts — is a more powerful issue now after the EpiPen price hike controversy: "It was sort of a hidden issue because they want to stay hidden." Read Bob's story here. And while you're at it, check out this BuzzFeed story about an internal memo from the lobbying group for pharmacy benefit managers, which is really worried about what Trump might do to them.
Be aware of it, but don't chase it
White House press secretary Sean Spicer said yesterday that Trump "absolutely" still wants Medicare to negotiate drug prices — after we were all pretty sure that he wasn't interested in that anymore, or at least that he meant something else. So get excited if you want to, but consider:
We've had some pretty reliable reports that Trump did mean something else. Walden told the Oregonian that Trump and drug company executives talked about "value-based payments" when they met last week.
Bloomberg reports that Trump and the drug company executives also discussed "pay for performance" — discounts when a drug doesn't work.
Even Spicer later used vaguer language to describe what Trump actually wants: "His commitment is to make sure that he does what he can, and I think rather successfully uses his skills as a business man to drive them down."
Might be better to wait and see what's the next thing Trump himself says. Better yet, wait to see what he actually does.
What we're watching this week: Senate confirmation vote on Tom Price, possibly late Thursday or early Friday (depending on how much debate time Democrats use on him and other nominees).
Thanks for reading, and let me know what we actually should be chasing: david@axios.com.