Axios Vitals
September 10, 2019
Good morning.
Today's word count is 1,120 words, or ~4 minutes.
1 big thing: How air ambulances got so expensive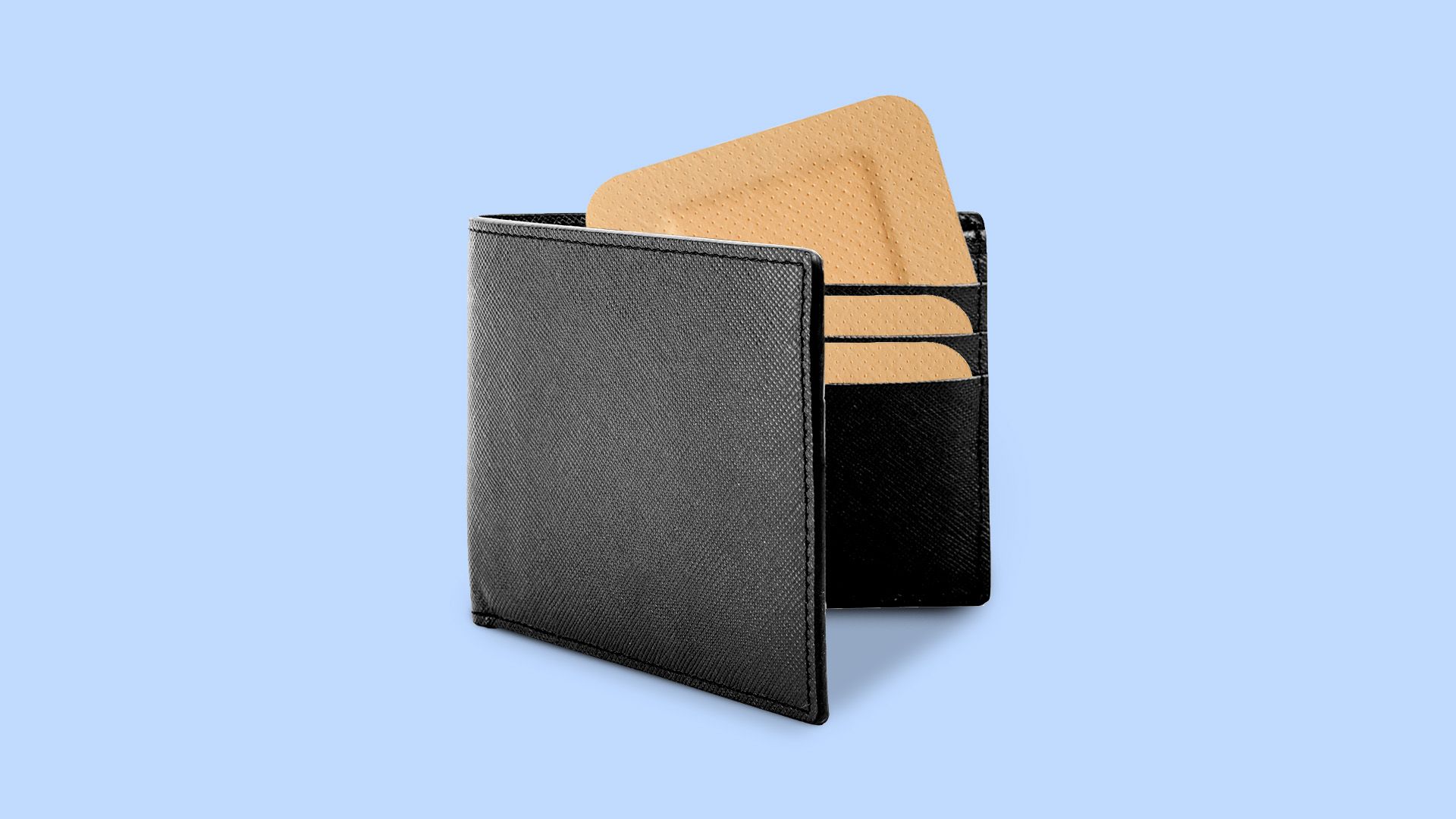 Air ambulances have become a lucrative business over the last few decades, at patients' expense, fueled by private equity and aided by the industry's relationships with providers, John Hopkins' Marty Makary writes in a new book out today.
Why it matters: The rise of the air ambulance industry has resulted in massive surprise medical bills and a spike in unnecessary use.
Congress has included air ambulances in its effort to crack down on surprise medical bills, and the industry is fighting to avoid this regulation.
Background: Air ambulances used to be owned and operated by hospitals, which sometimes took financial losses on their helicopter programs.
But that changed when investors saw a profit opportunity and began buying the ambulance services from hospitals. They then billed patients directly for rides.
By the numbers: Between 2007 and 2016, the average price charged by one air ambulance company for a transport rose from $13,000 to $50,000.
With this kind of money on the table, the number of air ambulance companies rose by 1,000% between the 1980s and 2017.
People in rural areas are hit the hardest. While some of these transports are necessary and life-saving, many others could be avoided, Makary writes.
Of the more than half a million ambulance flights a year, 80% aren't emergencies, but rather more like routine transfers.
To grow their business, companies began paying paramedics, nurses and doctors to become advisers with "informal agreements" to promote the company to emergency personnel and other providers.
The other side: Air ambulances say that they have to charge higher rates to commercially insured patients to make up for lower government rates.
The bottom line: "The air ambulance industry has become big business in America," Makary writes.
2. Details on Pelosi's drug price plan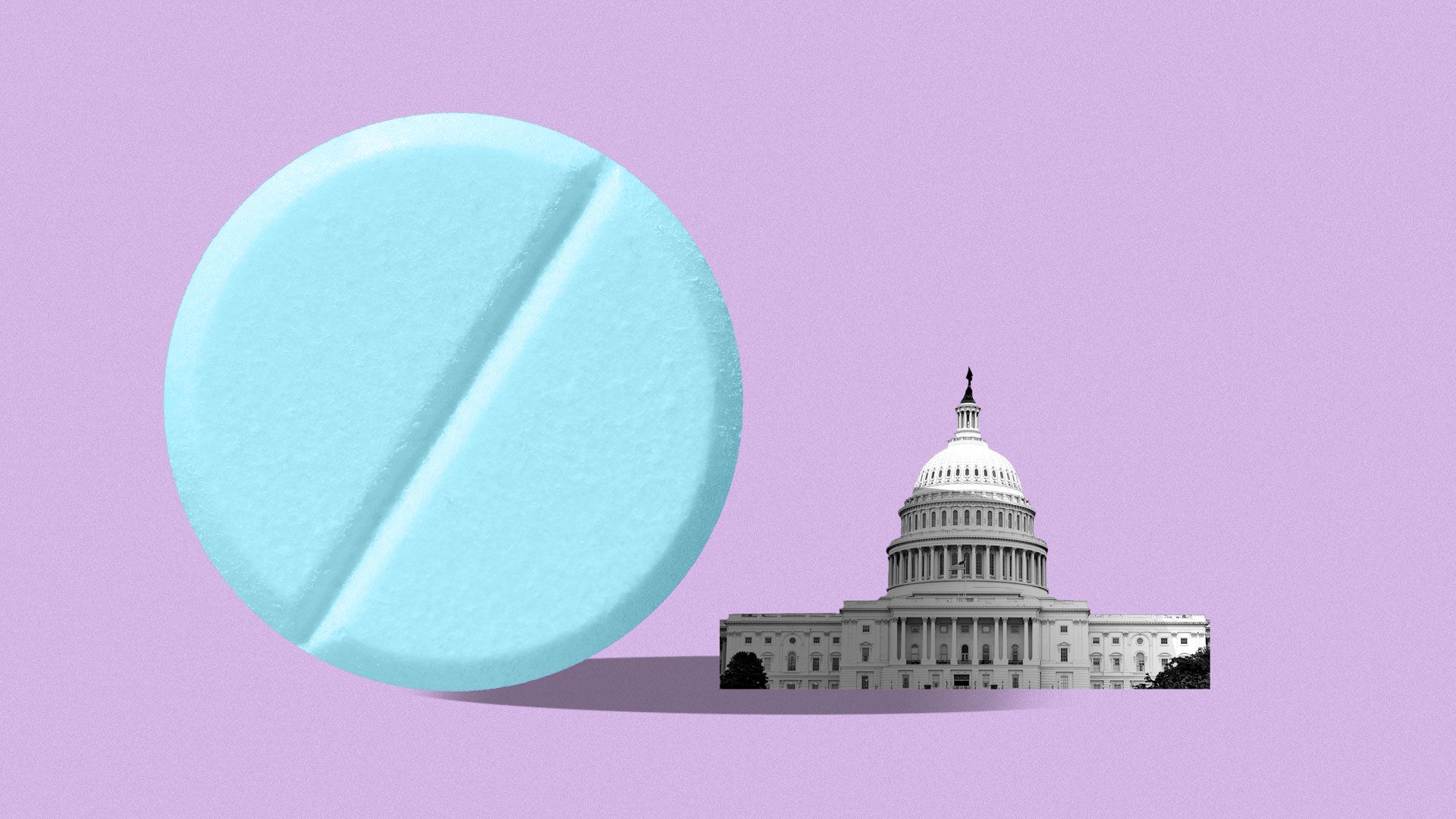 A draft of House Speaker Nancy Pelosi's drug pricing plan obtained by Bloomberg Law confirms that she's working on an aggressive proposal that would give the government vast new authority.
Between the lines: The proposal would give Medicare the authority to negotiate the prices of 250 drugs, limit how high these prices could be based on how much other countries pay, and establish harsh penalties for drugmakers who refuse to comply.
This largely aligns with what my colleague Sam Baker reported last weekend.
"The document is an out of date draft. Nothing is being distributed to the Caucus yet because the Committees are still discussing," said a senior Democratic aide.
Details: Pelosi's plan would...
Allow the HHS secretary to negotiate the prices of the most expensive 250 drugs without at least 2 competitors. This price would be available to all payers, not just Medicare beneficiaries.
Set the maximum price of a drug at 1.2 times what other wealthy countries pay for it.
Steeply fine drug companies if they don't participate in the negotiation process or abide by the agreed-on price.
Require drug companies that have raised the price of drugs covered by Medicare by more than the inflation rate since 2016 to either lower the price or pay a rebate to the government.
What we're watching: Whether the White House shows any interest in a plan this aggressive — which would be dead on arrival in a traditional GOP administration.
3. Dems are still running on health care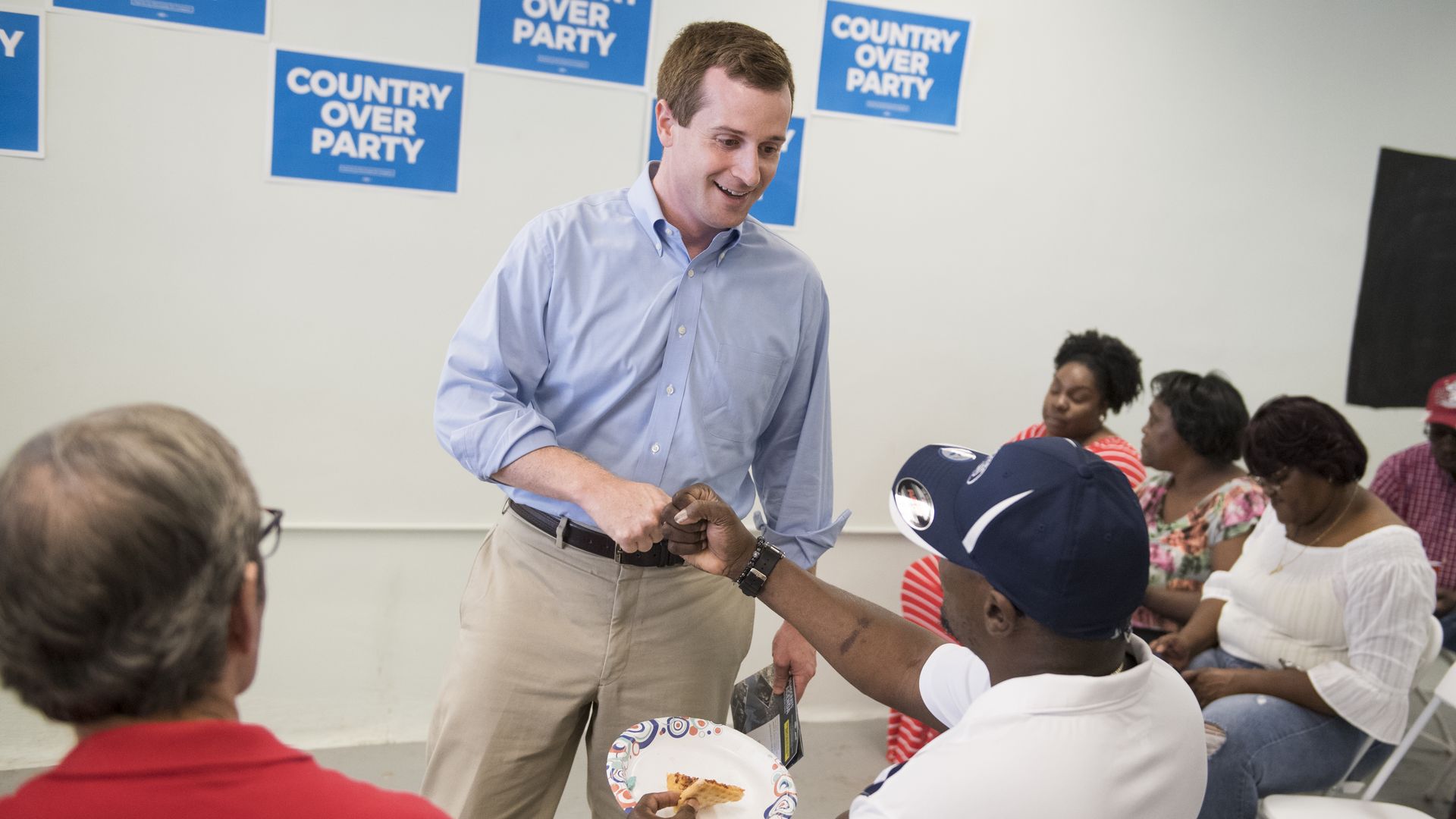 Today's special election in North Carolina for a House seat is ostensibly the first big test of 2020. But its messaging is straight out of 2018, Axios' Sam Baker writes.
Democrat Dan McCready has made health care — and drug prices, specifically — a centerpiece of his advertising and broader pitch to voters as he tries to turn a red district blue.
The McCready campaign has run two ads devoted to drug prices, both of which attack GOP candidate Dan Bishop for voting against a bill to let pharmacists tell patients about cheaper drugs.
House Democrats' campaign arm came in with two more ads on the same theme (including a somewhat bizarre ad casting Bishop as a superhero for pharma).
Even the Environmental Defense Fund — not usually the biggest player in health care fights — echoed the same attack in an anti-Bishop attack ad.
Our thought bubble, via Sam: This race is about a lot more than just health care. It's a redo from 2018; it's a district Trump won big; and Trump himself campaigned for Bishop last night.
But McCready's decision to focus so intensely on health care reinforces that Democrats still see this as their best line of attack in competitive races, and that the national debate over "Medicare for All" isn't scaring them away from more moderate messages on health care.
And if McCready wins, it'll be a sign that strategy does still seem to work, or at least to help.
4. Sickle cell persists, with no new treatments
Almost 9 out of 10 hospitalizations for sickle cell disease are for black patients, and most of those patients are younger than 35, new federal data shows.
The big picture: New treatments for sickle cell have been sparse, despite investments in other rare diseases. But Global Blood Therapeutics hopes to roll out a pill next year, pending federal approval, and Bluebird Bio is aiming to get approval for a sickle cell gene therapy by 2022.
5. Separating hype from reality in health tech
Health tech has a long way to go in their quest to actually disrupt the health care system, Kaiser Family Foundation president Drew Altman writes in his latest column.
Why it matters: Splashy health tech announcements are everywhere, but many are more hype than reality, according to a poll conducted for this column.
By the numbers: 70% of the people we surveyed say they've used the internet to research symptoms or learn more about health conditions. And 51% use apps or other tech tools to track their sleep, fitness or diet.
But as people's needs shift from personal information-gathering into the formal health care system, their tech usage begins to fall.
Only 44% have accessed their medical records online, and fewer than 25% have used the internet to manage chronic conditions, mental health, or their health care spending.
The bottom line: It's time to pay close, serious attention to what is real and what is hype in health tech, Altman writes.
This conversation, which has been the province of investors, tech companies and the business press, warrants more serious and objective questions about the effects on people's health, privacy, and their health spending.
6. Finally, some OK measles news
U.S. measles cases have been dropping over the past couple of weeks, with 7 cases reported the week ending Sept. 5, my colleague Eileen Drage O'Reilly reports. Only 2 of those cases were new illnesses, the Centers for Disease Control and Prevention announced Monday.
Why it matters: Most cases are in unvaccinated people, whose infections often originated from travelers from countries where "large measles outbreaks are occurring," CDC said.
And while the numbers here have dropped, it only takes one unvaccinated group for the extremely contagious virus to establish a new foothold.