Axios Vitals
June 24, 2019
Situational awareness: President Trump is expected to issue an executive order today requiring more transparency around negotiated health care prices.
Personal situational awareness: I did not realize that adult camp was a thing until health care camp (aka Aspen Ideas: Health) this weekend. Thanks to everyone who said hi!
Today's word count: 1,016 words, or <4 minutes.
1 big thing: The drug pricing debate steps into the future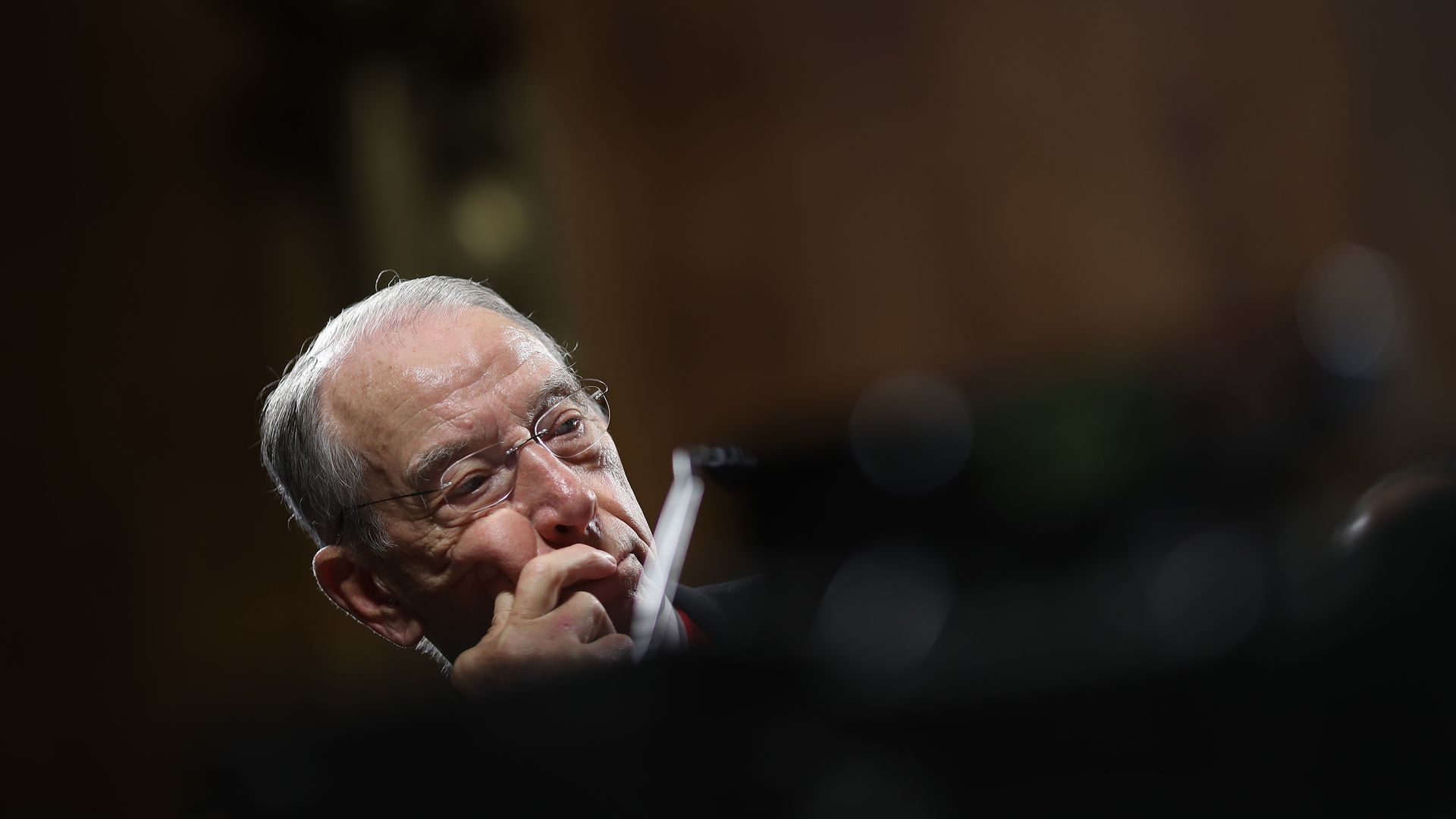 The Senate is working on a proposal that would allow state Medicaid programs to pay for new gene therapies over time, and tie those payments to patients' outcomes.
Why it matters: Tying payments to how well drugs work, on this scale, would be an enormous policy change.
Driving the news: Members of the Senate Finance Committee, led by Chairman Chuck Grassley, are exploring the idea. Grassley considers it a top priority.
But no policy has been agreed to, according to a spokesman for Sen. Ron Wyden, the top Democrat on Finance.
How it works: Lawmakers are concerned that high prices and strained state budgets could prevent Medicaid recipients from getting access to new treatments like Zolgensma, a cure for a rare pediatric genetic disease with a $2.1 million price tag.
Novartis has said it will accept payment for Zolgensma over 5 years. The Grassley-led proposal would build a similar option into Medicaid, and make it easier to adopt the same model in the private market.
The proposal also would require states and drugmakers to agree on clinical benchmarks that must be reached for each payment.
Grassley spoke of the proposal in broad strokes last week, and sources familiar provided Axios with more details.
To address concerns that multiyear payment plans would cause manufacturers to inflate their overall price, the total cost of the payments would have to be lower than the price a state would pay all at once.
The other side: "These outcomes arrangements may be an attempt to distract from the underlying question of how much a drug should cost when it does work," Peter Bach of the Memorial Sloan Kettering Cancer Center wrote in a recent congressional testimony.
Go deeper: The real drug pricing debate is upon us
2. The "red flags" Trump saw for Price and Verma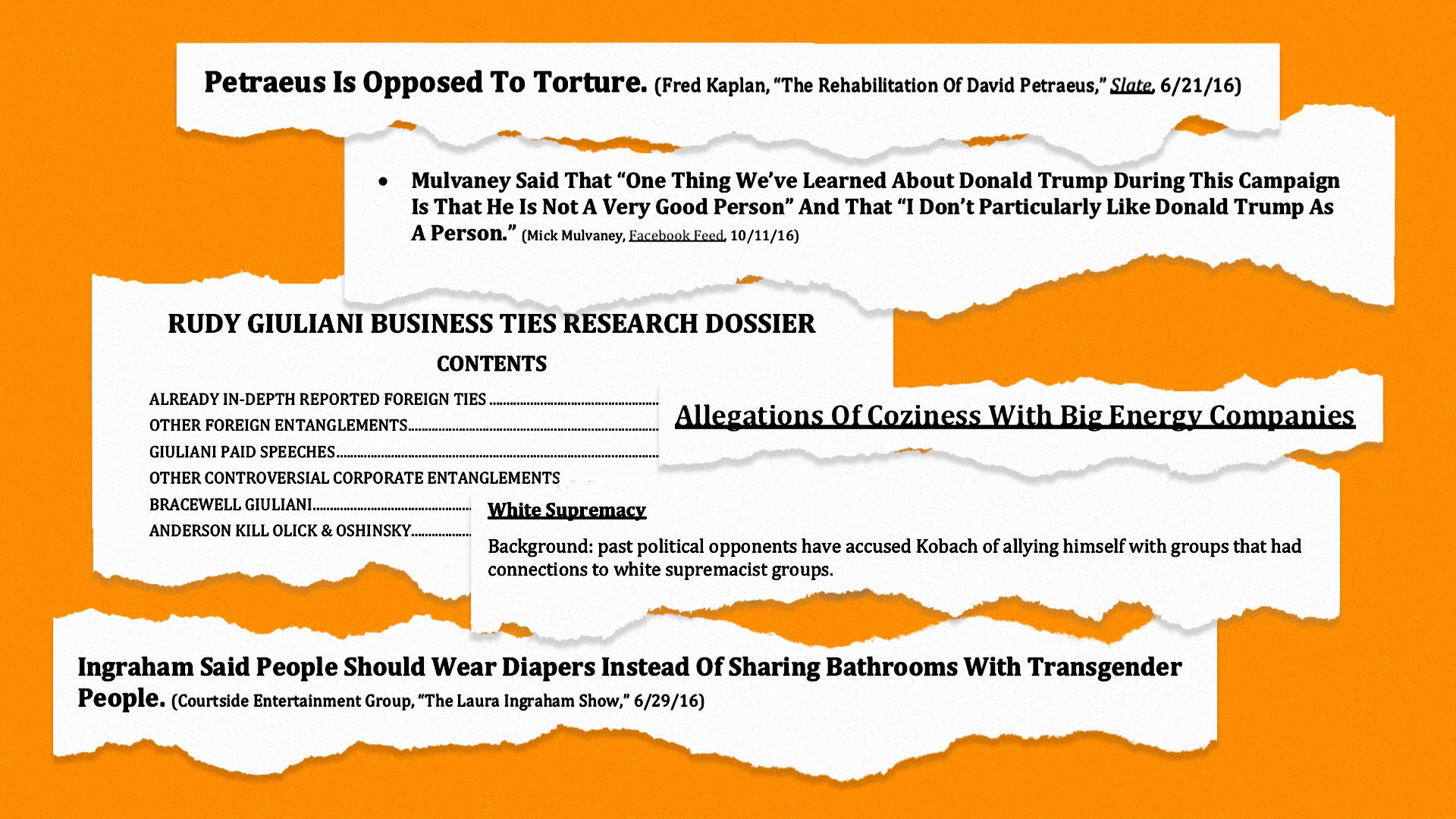 If you missed "Axios on HBO" last night, you missed a doozy: A leaked trove of the internal vetting documents President Trump relied on to set up his then-new administration.
Why it matters: These documents illuminate the haphazard way in which Trump set up his administration — and expose the "red flags" vetters at the Republican National Committee identified for several nominees.
Axios published the vetting documents for people who went on to get administration jobs. And health care editor Sam Baker pulled out some of the most interesting "red flags" from Trump's health care nominees.
"Dysfunction And Division Has Haunted Price's Leadership Of The House Budget Committee," Price's memo says.
The memo also notes that Price, a doctor, did not call for a full travel ban to West Africa during the 2013 Ebola outbreak — a response public-health officials rejected but which Trump loudly endorsed.
It also says "Price's ObamaCare Replacement Plan Has Been Criticized By Some For Being Obamacare Lite."
Verma's vetting document is comparatively thin. It includes some suggested questions about potential conflicts of interest with her earlier consulting work, but no red flags.
3. The legal case for balance billing
Congress' plans to eliminate surprise hospital bills may be unconstitutional, conservative superlawyer and former Solicitor General Paul Clement says in a new analysis.
Details: Sam breaks it down:
This whole debate revolves around patients who are treated at a hospital that takes their insurance, but by an individual doctor who doesn't. They then end up with a bill for that doctor's services.
Bills in both the House and Senate would require those out-of-network providers to accept rates tied to what they'd make if they were in-network at the same facility.
Yes, but: The ability to refuse to accept an insurance plan is what gives doctors leverage when negotiating their rates, Clement writes. If Congress takes away that leverage, he argues, it's effectively dictating the rates doctors have to accept.
That would likely violate the First Amendment's guaranteed freedom to assemble, as well as the Fifth Amendment's protection against government "takings," Clement argues. It would be "the functional equivalent of a ban on private-sector labor strikes."
The bottom line: Clement argues that an arbitration process between insurers and providers — the same approach providers have been supporting on Capitol Hill — would be on safer ground.
"Although this system would not address all constitutional objections to balance-billing legislation, it would at least alleviate concerns that out-of-network healthcare providers — including those providing lifesaving emergency care — would lose all leverage to insist on receiving reasonable, market-based compensation for their services," he writes.
4. Pharma starting to see green with cannabis
The pharmaceutical industry is gingerly placing more bets on developing drugs with cannabis — but, absent federal legalization, drugmakers are limited in their ability to conduct clinical trials or R&D, Axios's Bob Herman reports.
The big picture: Big Pharma isn't actively pushing for full legalization — indeed, some painkiller manufacturers have fought legalization in the past. But drug companies are starting to invest more time and money in cannabis research now that 33 states and D.C. allow medical marijuana.
The industry has sponsored more than 120 federal clinical trials involving cannabinoids.
GW Pharmaceuticals received federal approval last year for the epilepsy treatment Epidiolex, the first prescription drug derived from cannabis.
Novartis is partnering with Tilray to distribute medical marijuana internationally.
Israeli researchers are investing in cannabinoid patents, and U.S. biotech companies like Emerald Bioscience are trying to make their own patented formulations.
1 big "if": The investment floodgates will break open if these products are removed as Schedule 1 drugs.
Yes, but: Pharma would have billions of dollars and clinical data, but they would have to break past the ongoing relationships medical cannabis suppliers and dispensaries currently have with doctors.
More unknowns: Nobody can say what pharmaceutical companies might charge for their cannabis-based medicines, if doctors would prescribe them, and if health insurers would pay for them.
Ouch: Epidiolex has a price tag of more than $32,000 per year — a tough cost to swallow.
5. While you were weekending...