Axios Vitals
September 07, 2018
Good morning ... RIP, Burt Reynolds. It may not have been his most famous role — and I'll never understand why he didn't like it — but he'll always be Jack Horner to me.
Well, that or Turd Ferguson.
1 big thing: Work requirements vs. paperwork requirements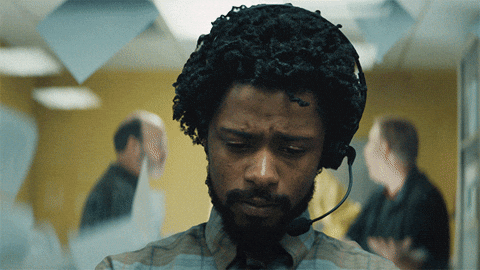 Arkansas is booting thousands of people off its Medicaid program for failing to comply with new work requirements. But there's almost no evidence the new rules are achieving their stated goal of moving people into the workforce.
The big picture: Arkansas' work requirements were the first to take effect, but several more states have adopted similar rules and more are likely to follow. Both in court and in public, the administration has defended those policies as a way to nudge people off of public programs and into the private sector.
By the numbers: Arkansas requires three months of work reports. About 26,000 people have been subject to the rules for a full three months.
According to earlier state data, about half of that population was in the clear because they were already working; another large group was eligible for an exemption.
At the two-month mark, that left about 5,500 people who were considered non-compliant and at risk of losing their coverage.
Almost 4,600 people were still non-compliant at the three-month deadline and were kicked off their coverage, the Arkansas Democrat Gazette reported.
That leaves fewer than 1,000 people who came off the non-compliant list — which includes people who started meeting the requirements but also some people who simply left the Medicaid program.
Some of those 4,600 people likely met the underlying work or community service requirements — just not the state's reporting requirements. Arkansans have to submit their hours online, and Arkansas is among the least connected states in the country.
The bottom line: Those numbers suggest that these rules are costing thousands of people their health benefits but only nudging a few hundred into the workforce.
2. Senate to vote on opioids bill
The Senate will vote next week on its version of an omnibus bill to address the opioid crisis, Sen. Lamar Alexander, chairman of the health committee, announced last night.
The details: Per Alexander's news release, the bill would...
Clarify the FDA's authority to allow special packaging for prescription opioids.
Expand access to medication-assisted treatment.
Promote the development of less addictive pain treatments.
More controversial items — like repealing limits on Medicaid payment for certain treatment facilities — didn't make the cut.
What's next: The House passed its own opioids package in June. There are a lot of easy consensus items in both bills, but the two chambers will still have to reconcile differing details and potentially thorny issues like funding levels and Medicaid coverage.
Go deeper: Here's a section-by-section summary of the Senate bill.
3. The ACA's big comeback
Remember when the Affordable Care Act was supposed to be imploding? Better look again.
Driving the news: A new analysis out this morning by the Avalere consulting firm and the Associated Press concludes that the program's rate hikes for next year will be pretty small, and some people will even see their premiums go down, Axios' David Nather writes.
The highlights, based on their analysis of state data on approved or proposed rates:
The average premium increase for 2019 will be 3.6% across 47 states and D.C. (It was 30% this year.)
Premiums will either rise by less than 10%, or in some cases go down, in 41 states.
Remember "bare" counties? There won't be any next year — every county is expected to have at least one insurer. And 19 states will either have new insurers or an expansion by current insurers.
Between the lines: There have already been signs of this trend, as we've written, but the AP-Avalere analysis adds new evidence that it's happening nationwide.
Republicans' handling of the ACA didn't kill it (yet, anyway). But insurers saw a lot of policy uncertainty coming pretty early in the Trump administration, and they baked it into this year's premiums.
4. Opioid maker wants its own settlement
Endo International wants to extract itself from the consolidated, nationwide opioid lawsuit, Bloomberg reports. The company will instead try to reach its own settlement with the state and local governments that brought the suit.
Why it matters: If this attempt at a one-off deal succeeds, it could ultimately unravel the larger settlement, as more and more companies would try to reach stand-alone agreements.
"This is the first crack in the wall and it could lead to a stampede," University of Georgia law professor Elizabeth Burch told Bloomberg.
Where it stands: The consolidated opioid case, which pulls together suits against several drugmakers and distributors, is modeled on the tobacco settlement of the 1990s.
State and local governments are hoping to win hundreds billions of dollars as part of a settlement — some of which would likely be used to help fund treatment programs.
Settlement negotiations are under way now in Cleveland; Endo's exit from that process would be a setback for the plaintiffs.
5. 60 drugs saw price hikes last month
A new Wells Fargo report finds that drug manufacturers raised the prices of 60 products in August, compared with 110 price increases in July, my colleague Bob Herman reports.
Drugmakers reduced the prices of 48 drugs last month, compared with 32 reductions in July.
Between the lines: Drug companies are still increasing prices on their medicines, although Wells Fargo analysts say "President Trump's criticism…may have at least deterred some companies from raising prices in the near term and ahead of midterm elections."
And July is historically a more popular month for drugmakers to hike prices, because it kicks off the second half of the year.
By the numbers: The median August price increase was 9.9%, and pharmaceutical firms raised prices on 7 drugs by at least 100%.
Many of large swings came on generic drugs. For example, Nostrum Laboratories raised the price on nitrofurantoin, an antibiotic to treat bladder infections, by 404%.
Have a great weekend, and let me know what you'll be watching next week: [email protected].