Axios Twin Cities
March 25, 2023
Hey, Saturday! Audrey here.
🌤 Weather: Signs of spring are coming. Partly sunny all weekend, with highs in the mid- to low-40s.
Situational awareness: The University of Minnesota men's hockey team will take on St. Cloud State tonight for a spot in the NCAA Frozen Four. (Details via MPR)
🫱🏽‍🫲🏻 Support our growth when you become an Axios Twin Cities member! Plus, you'll get exclusive perks from our local team.
This newsletter is 496 words — a 2-minute read.
1 big thing: A hearty helping of restaurant news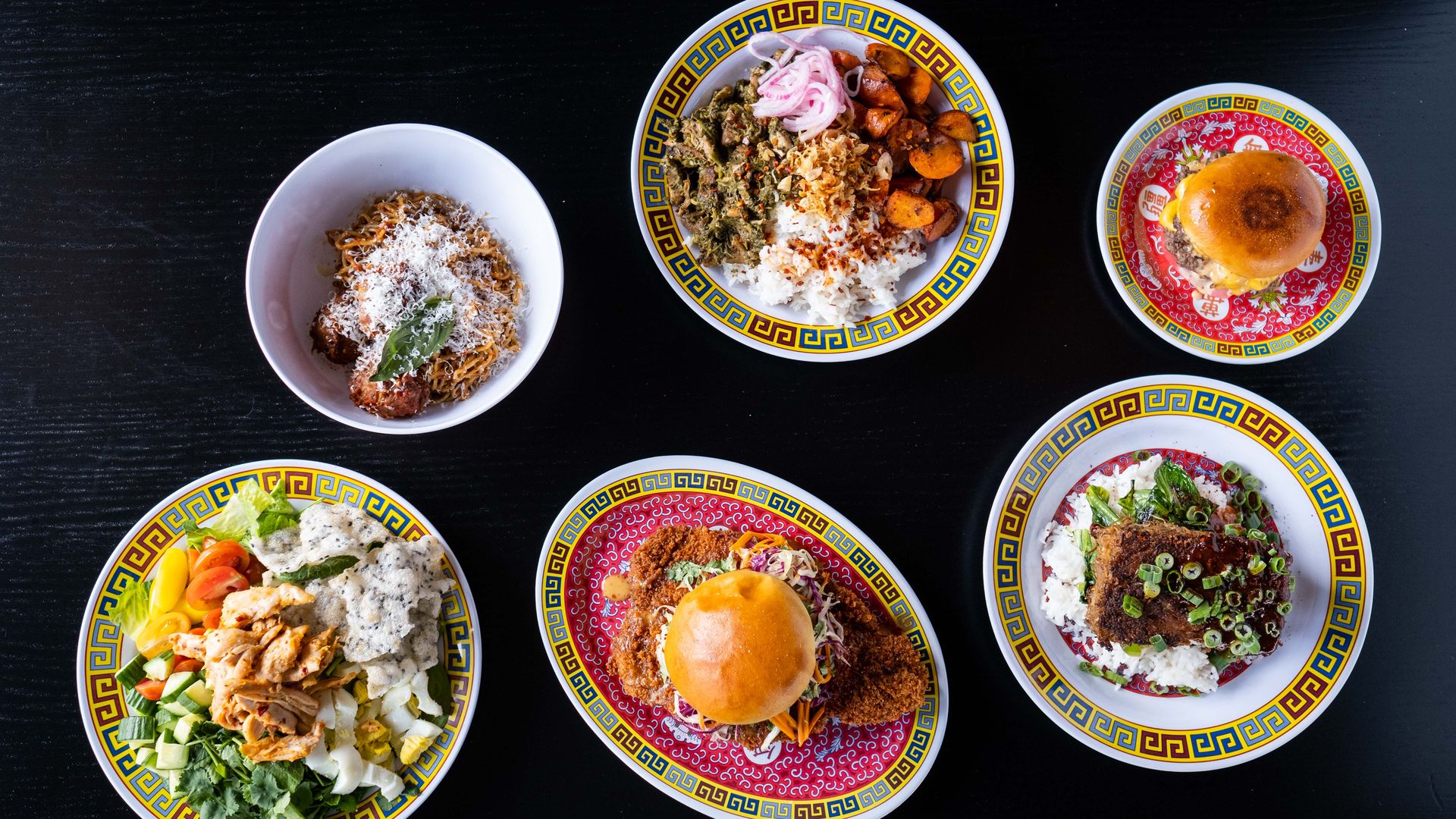 Yia Vang's restaurant portfolio will expand again Wednesday with Mee-Ka, a new pop-up serving Hmong American comfort food.
The James Beard-nominated chef turned the former Uptown Mucci's into Hilltribe MN — a space to experiment with new pop-up restaurant concepts like Mee-Ka.
Its menu incorporates Hmong ingredients and traditions into classic American dishes — like ramen noodles instead of spaghetti, with meatballs made of Hmong sausage.
Note: That means today is the last day for Slurp, Vang's pop-up noodle shop currently in the space. Mee-Ka will run through early summer.
What's new
🚗 Twin Cities taqueria Centro launched Hippo Pockets, a new-concept "cloud kitchen" that operates out of its existing Eat Street restaurant. The catch: It's only available on delivery services.
Centro's Highland Park location is still set to open this spring, a spokesperson told Axios.
🍃 Smack Shack is hosting a "THC Dinner Party" on April 20 in Bloomington. Each course is paired with a different THC seltzer-based cocktail; by the end of the night, a diner will drink about 10 milligrams of THC. Tickets are $100.
🍖 Following a temporary shutdown by Minneapolis over its outdoor smokers, Animales Barbeque Co. will reopen for the season at Bauhaus Brew Labs on April 1.
🍷 Pinoli, a new Italian place by restaurateur Kim Bartmann, quietly opened in the Amore Uptown space this week.
What's changing
🍕 Mezcalito Butcher in Apple Valley permanently closed March 19, but the operators plan to introduce Pizzeria Social and Curiouser Coffee in the same space, according to a Facebook post.
🔨 Modist Brewing is getting a makeover. The North Loop brewery just began a $2 million renovation to add a two-story event space, offices and brew lab; see the renderings on our Instagram.
2. The Spoon: The cold never bothered them anyway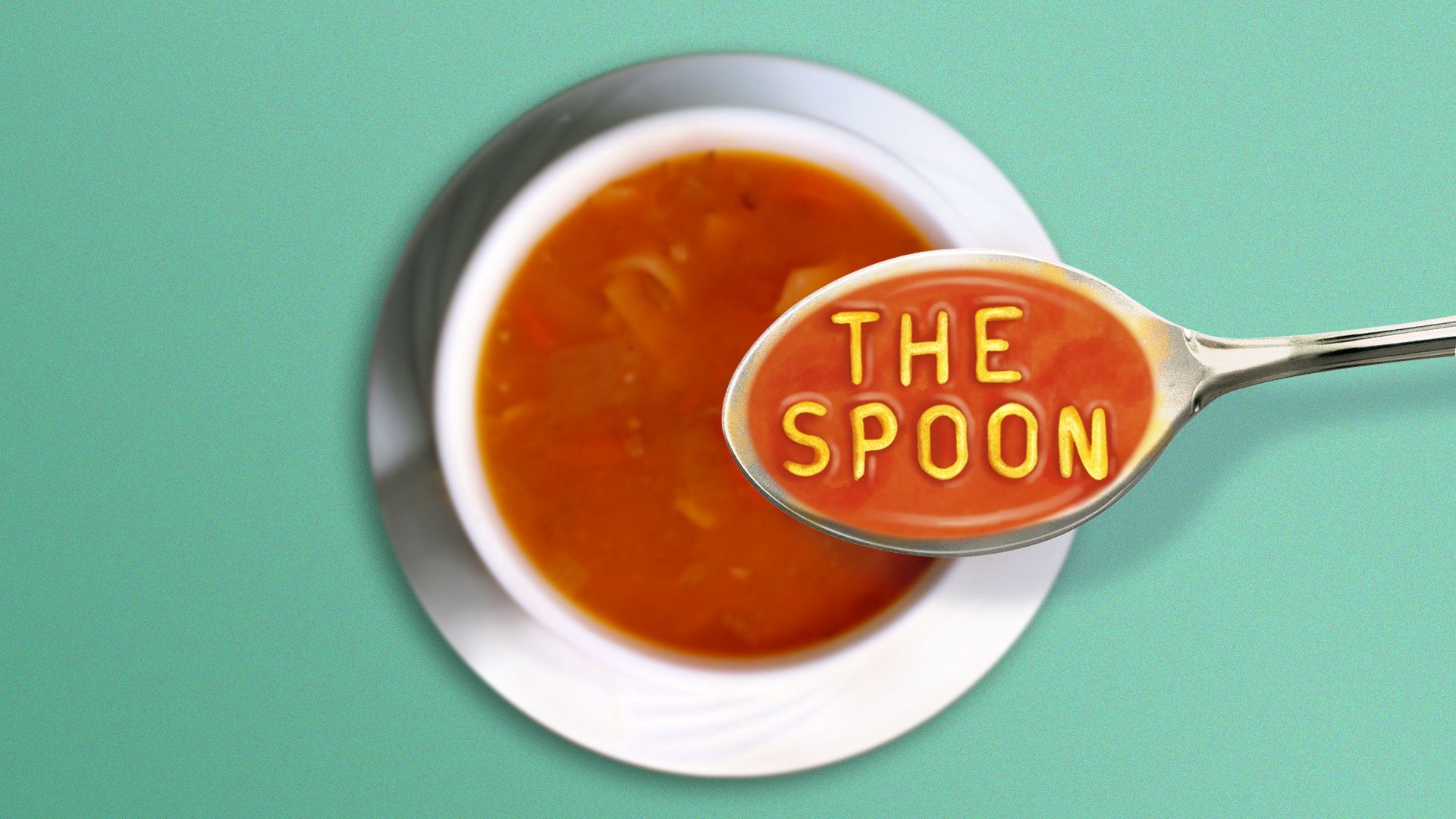 🏆 The mayor of Ely declared 2023 "The Year of Frozen" after the town's high schools won the rights to perform a stage adaption of the Disney movie "Frozen." (The Timberjay)
🛳 The Litchfield High School marching band plans to make 2024's end-of-season trip a summer cruise to the Bahamas; the band will not perform aboard. (Litchfield Independent Review)
This year's trip will be to the Wisconsin Dells.
🏥 Wounded Ukrainian soldiers are being flown to a rehabilitation clinic in Oakdale to be fitted for new limbs. (New York Times)
3. 😎 One outfit to go: Grocery store swag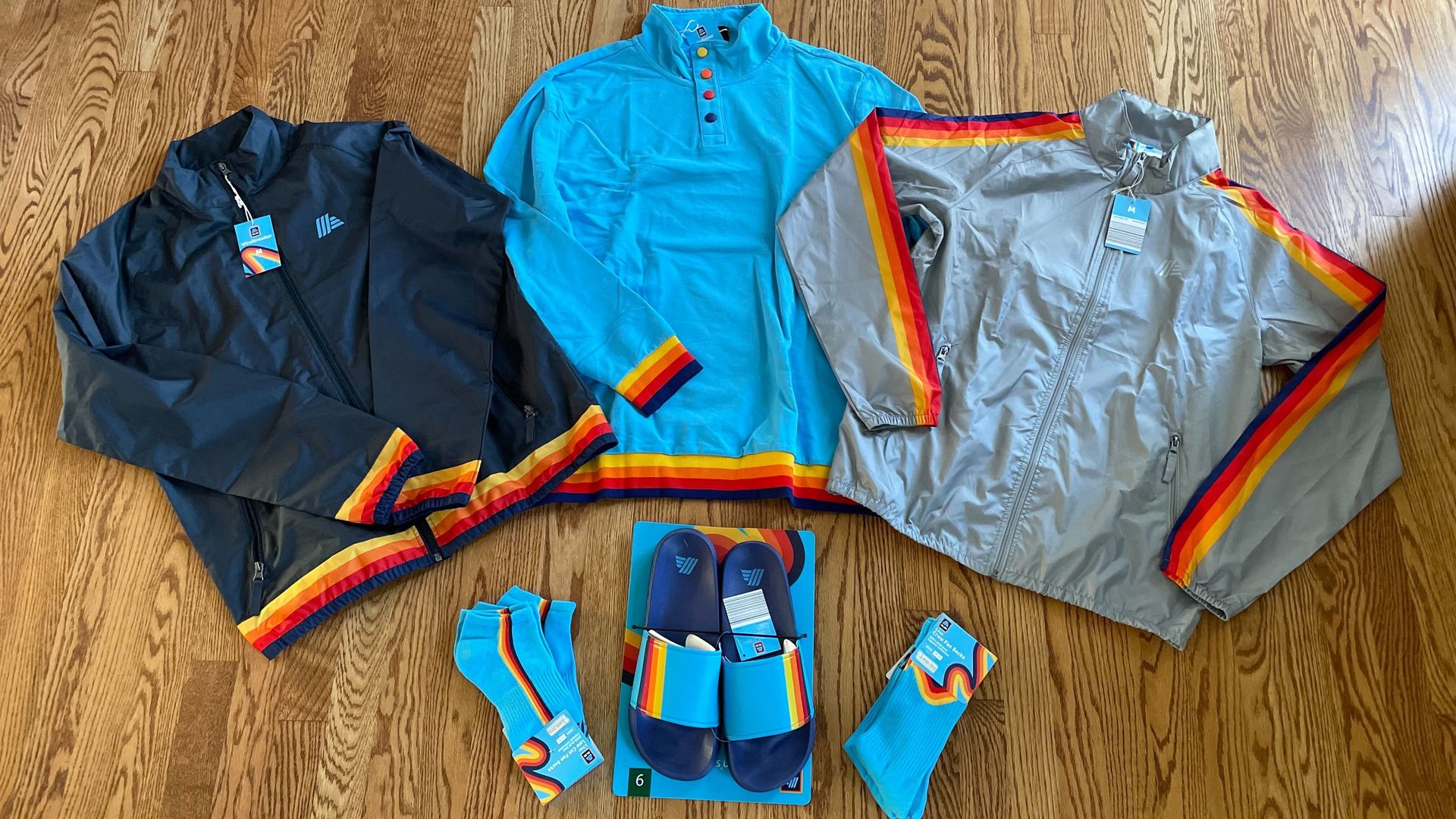 Thanks to my mom, I snagged a few rare pieces from this season's hottest clothing line: The Aldi Gear Collection.
I'm not kidding. Aldi dropped a merch line on Wednesday, and from what I'm hearing, it sold out almost immediately at many Twin Cities locations.
In true Aldi "fashion," every item — including windbreakers, pullovers, hats, shoes and socks — is $10 or less.
Zoom in: The items are so hot, they're already being listed on eBay at up to five times the sticker price.
Tip: According to my sources, bucket hats, baseball caps and tumblers are well stocked.
I'm still on the lookout for the joggers. Email me ([email protected]) if you know where I can find them.
Thanks for reading! As always, hit reply to send tips/thoughts/if you'd wear the Aldi merch.
🤐 If you need me, I'm not telling you what I'm doing. I tried to go there last week and it was too busy — I'm determined to get in this time.
See you next week!