Axios AM Thought Bubble
November 18, 2022
Happy Friday. Axios climate expert Andrew Freedman brings us his insider's eye on the UN climate summit, which is headed into overtime today in Egypt.
🚨 Breaking: A session has just been scheduled for Saturday night in a last-ditch attempt to avoid a huge waste of time.
Smart Brevity™ 459 words ... a 2-minute read.
1 big thing: Climate's missed moment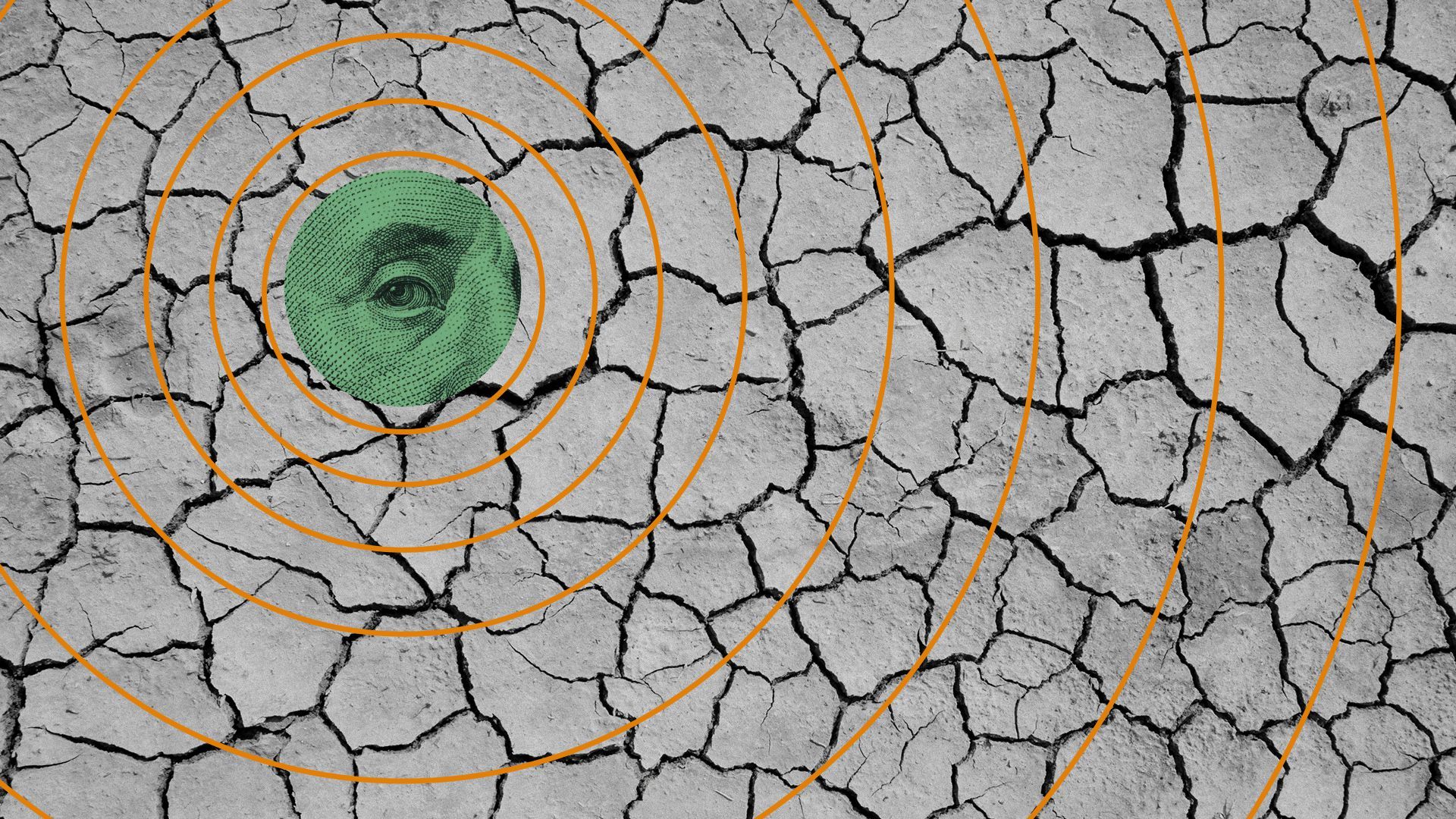 The dominant fault line at the two-week global climate summit in the Egyptian resort of Sharm el-Sheikh: worsening conflicts between rich and poor nations over who should pay for climate damages, and when.
Why it matters: Even if an eleventh-hour deal is reached at COP27, it's likely to be more incremental than transformative — failing to grapple fully with more than a century of greenhouse gas emissions.
So the world is unlikely to look back on an "Egypt Accord" as a fork in the road where climate disasters were headed off — and developing countries got adequate resources to cope with global warming's impacts.
🔎 Between the lines: In fact, COP27 may provide a lesson in how not to conduct diplomacy.
This summit has been unusually chaotic, with human rights activists persecuted and logistical snafus that plagued the first week.
The second week has culminated in a negotiating frenzy of talks, with talks slated to run well into the weekend.
🔬 Zoom in: The tasks before negotiators are daunting.
Nowhere has this been more evident than in the discussions on climate change "loss and damage." This refers to the fact that developing nations — which contributed the least to present-day global warming — are being hit the hardest by its impacts.
The negotiation of a fund that industrialized nations, which are most responsible for climate change, would pay into for such damages has been excruciatingly slow.
The EU has offered to create such a fund — but with conditions that have made some countries balk for fear of excluding some countries that need it, and the condition that China pay into it as well.
🇺🇸 This has complicated things for the U.S., which has so far opposed establishing a fund at these talks but is open to moving that way over time.
Developing countries seek to leave the summit with a fund in hand. But talks could end with an agreement to hold more meetings.
The intrigue: The fact that loss and damage made it onto the official agenda at a climate summit illustrates how the pace of climate change is outdoing the speed of negotiations.
Record-shattering extreme weather and climate events struck China, Pakistan, Europe, the U.S. and Africa in the past year alone.
On the solutions side, progress has been swifter and more significant on the national level than at the UN venue.
The bottom line: As UN Secretary-General António Guterres bluntly put it upon arriving in Sharm el-Sheikh: "No one can deny the scale of loss and damage we see around the globe. The world is burning and drowning before our eyes. ... I urge all parties to show that they see it — and get it."
The results so far suggest they don't.
Please follow Axios.com this weekend as COP27 nears a conclusion.