Axios Sports
August 26, 2020
👋 Good morning! Let's sports.
🎙 What they're saying: Following the Clippers' Game 5 win over the Mavericks, coach Doc Rivers held back tears while sharing his thoughts about Jacob Blake and the current state of racial affairs in America.
"We keep loving this country, and this country does not love us back."
"My dad was a cop. I believe in good cops. We're not trying to defund the police... We're trying to get them to protect us just like they protect everybody else."
Today's word count: 1,627 words (6 minutes).
1 big thing: 🏟 The return of in-stadium fans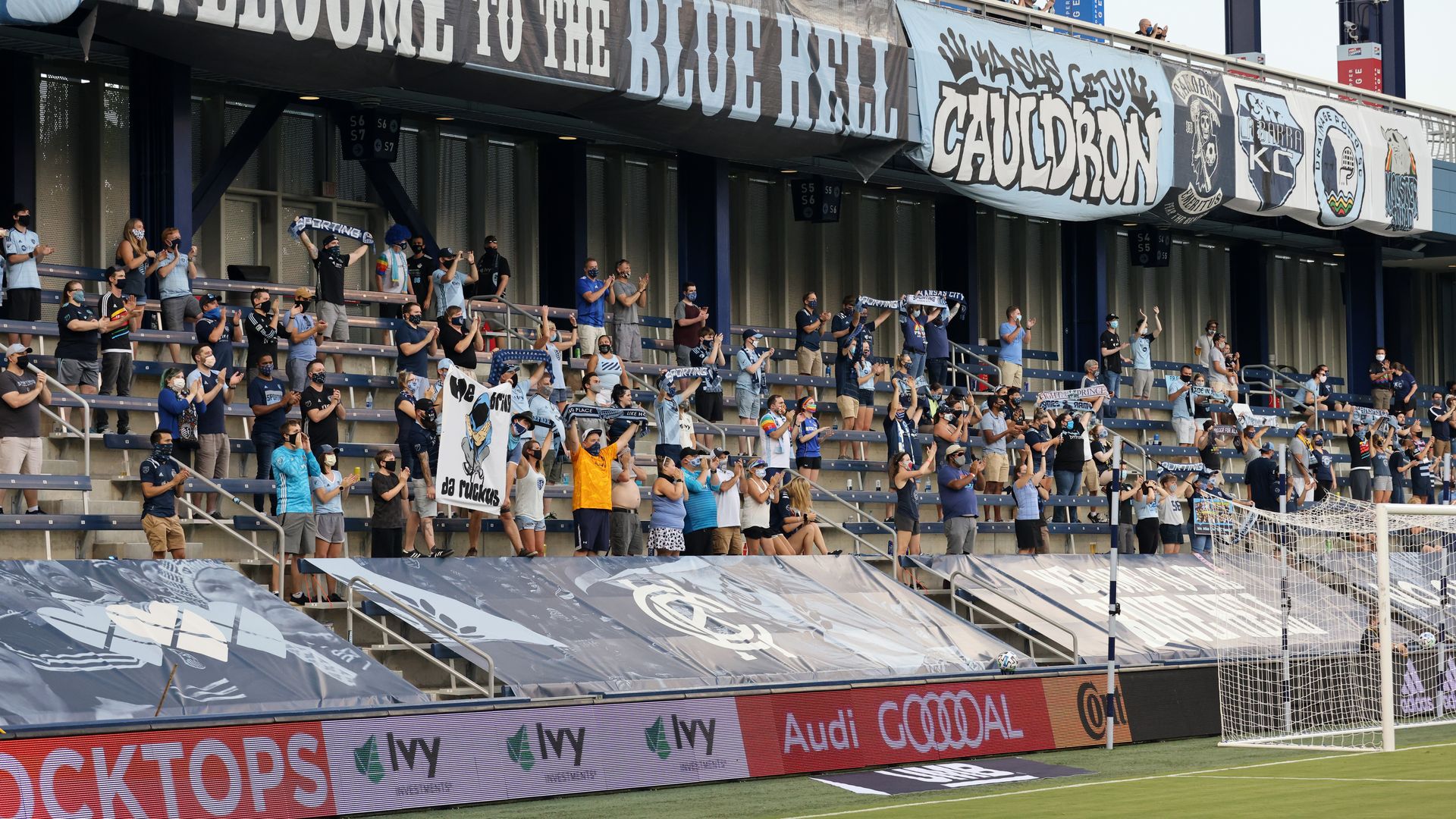 After months of empty stadiums, the ancient practice of attending in-person sporting events is coming back — and in a hurry.
Driving the news: Sporting Kansas City became the second MLS team to play in front of fans on Tuesday, joining FC Dallas, which played its first home game in front of a reported 2,912 people two weeks ago.
And of course, the floodgates are set to open on Sept. 10, when multiple NFL teams kick off their seasons in front of limited-capacity crowds.
What they're saying: "The question everyone wants to know the answer to: Is it safe? The answer, unfortunately, isn't easy to determine," writes Neil deMause on his blog, "Field of Schemes."
"Will you get sick from Covid by going to an NFL game...? Probably not."
"But in epidemiology, what's important isn't whether you get sick but rather whether somebody gets sick."
"Really the question, then, is less 'Is it safe to go to an NFL game in the middle of a pandemic?' than 'Is it safe for a nation in the middle of a pandemic to allow people to go to NFL games?'
"The only way to know for sure is to do a huge experiment, with human subjects — and for better or for worse, that's what we're about to get."
2. 🏀 Process trusted, outlook hazy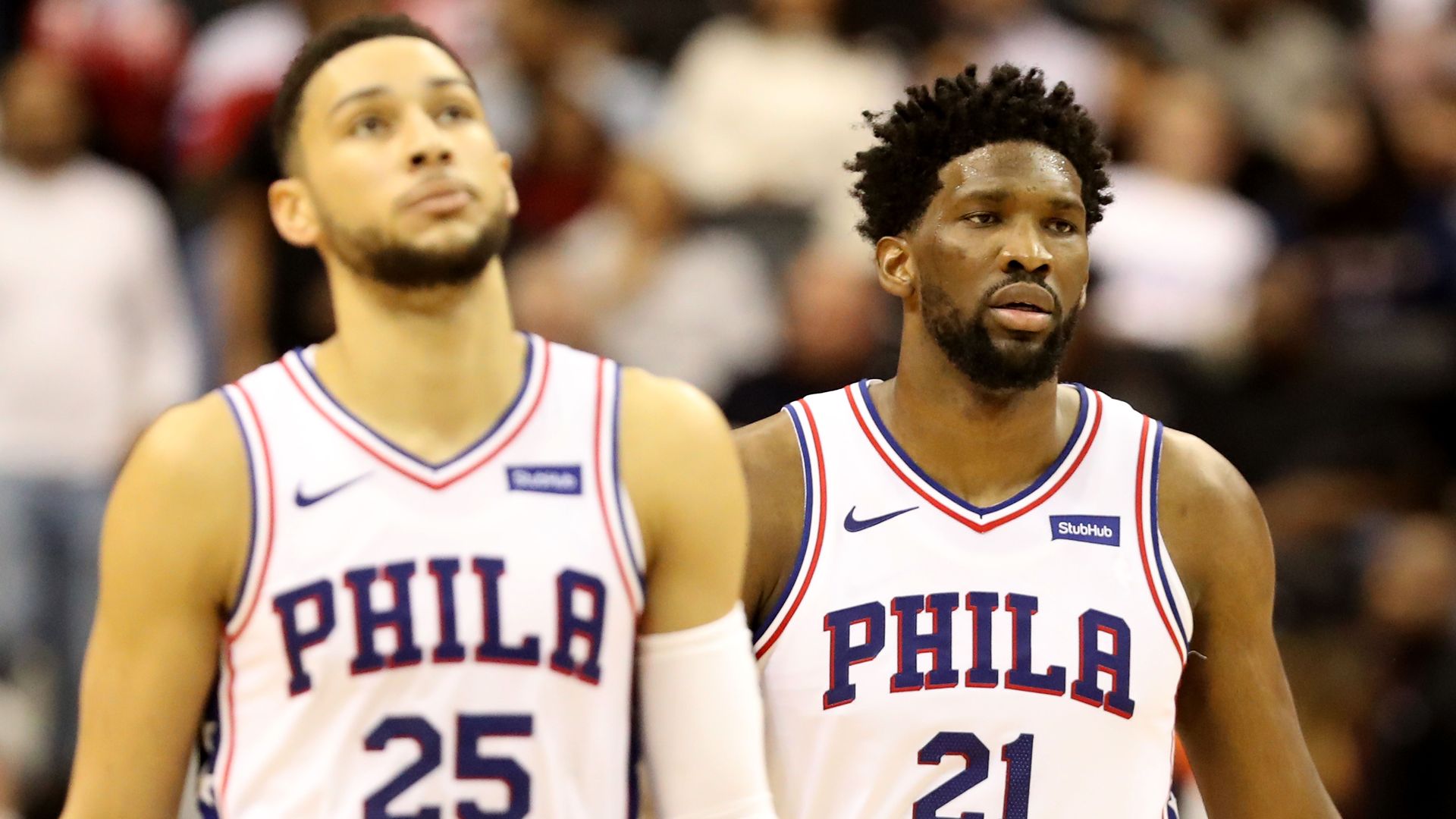 Philly's sweep at the hands of Boston may have signaled the end of an era, Axios' Jeff Tracy writes. "The Process" came and saw, but did it conquer?
The backdrop: In 2011, a year after LeBron formed his superteam in Miami, investors Josh Harris and David Blitzer bought the Sixers.
In 2013, they hired a new GM (Sam Hinkie) and coach (Brett Brown) to helm a strategy that came to be known as "The Process," whereby they brazenly tanked in order to stockpile assets until they felt they could contend.
Tanking wasn't a novel concept (just ask the early-2010s Cubs and Astros), but so openly embracing it was. The Sixers' brand became losing — and they did it with gusto.
Where "The Process" worked: Those first four years of the Hinkie/Brown era turned losing into an art form. The Sixers averaged 19 wins a year, earning themselves — or trading talented players for — countless draft picks.
In the four drafts from 2014 to 2017, Philly selected 21 players, highlighted by future superstars Joel Embiid (No. 3, 2014) and Ben Simmons (No. 1, 2016).
Fans (mostly) bought in: They were skeptical, of course, but enough drank the Kool-Aid as they awaited the eventual turnaround, buying into the "lose now to win later" mantra.
Where it failed: Embiid and Simmons obviously turned out great, but striking out on 50% of your Process-era top picks (Jahlil Okafor in 2015, Markelle Fultz in 2017) sort of defeats the purpose.
Beyond poor draft choices, the front office's decision-making left much to be desired. Brown was "the perfect coach to get us through these first few years," said Hinkie, yet he stuck around for seven years (Hinkie quit in 2016).
Then last year they traded a huge haul for Tobias Harris before doubling down by signing him and Al Horford for a combined nine years and $289 million — moves that ran counter to years of patient team-building.
The big picture: Philly squandered much of The Process' bounty through bad signings and managerially incompetence — a reminder that a plan is only as good as its execution.
"To say The Process was a mistake because of the current status of the Sixers is to entirely miss the point. In fact, the opposite is true: That the Sixers could remain a playoff team despite the profusion of own-goals shows the value of the original plan.
"The truth is that the trade-acquired assets and high lottery picks from four years of suckitude loaded the dice so heavily in Philadelphia's favor that nobody could possibly screw it up, no matter how many times they shot themselves in the foot."
— John Hollinger, The Athletic (
subscription
)
What's next: The NBA restructured the draft lottery odds in response to "The Process," so we'll never see a rebuild quite like this again.
As for the Sixers, they're projected to have one of the highest payroll/luxury tax bills in league history next year, with the "big four" of Embiid, Simmons, Harris and Horford earning a combined $119 million.
3. ⚽️ Messi tells Barcelona he wants to leave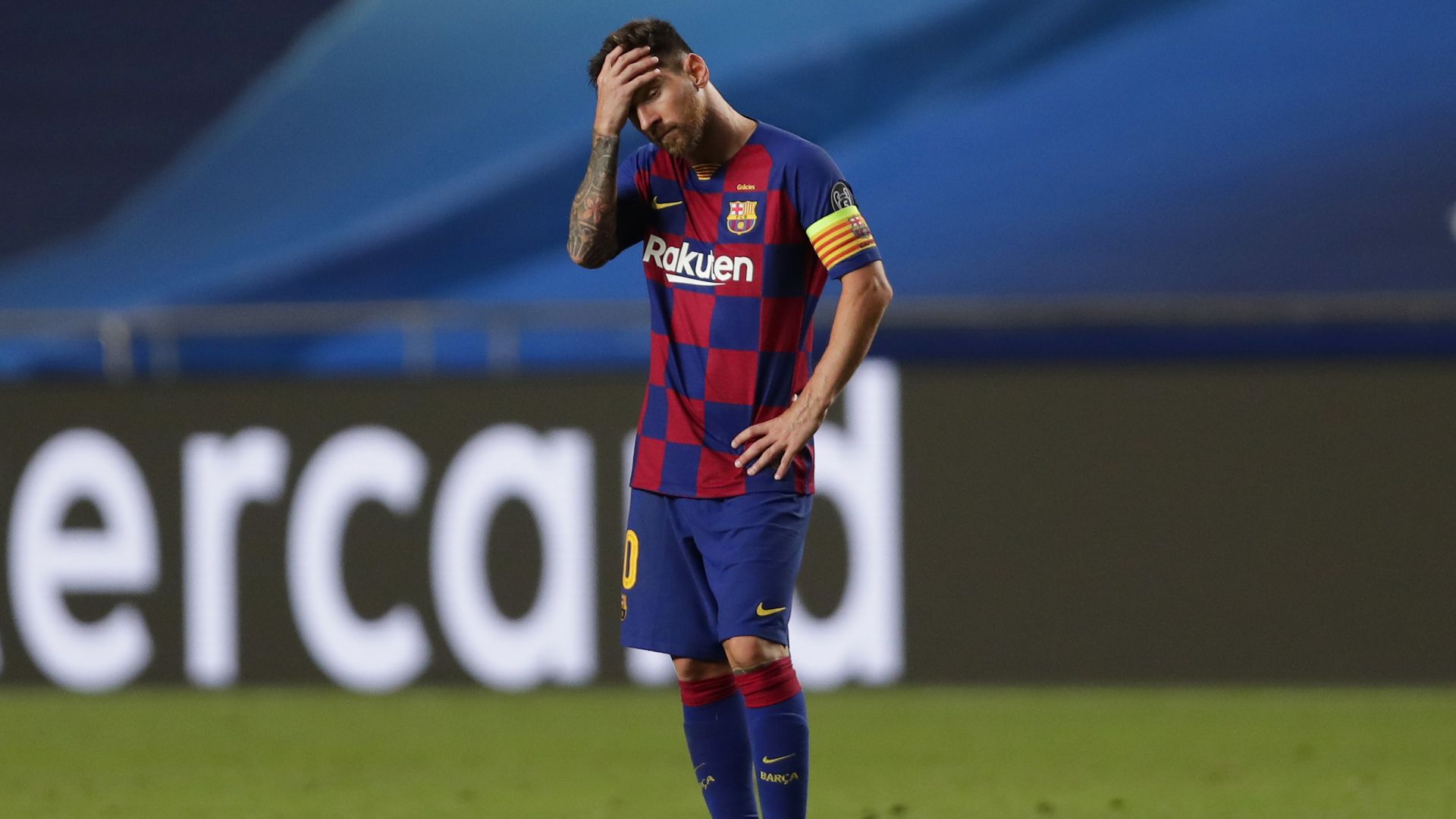 Lionel Messi has informed Barcelona that he intends to leave the club immediately, an earth-shattering development that could turn ugly.
Why it matters: Arguably the greatest player in soccer history wants to leave the only club he's ever known — a club he helped transform into one of the most popular and valuable franchises in the world.
The backdrop: The announcement comes just over a week after Barcelona's humiliating 8-2 loss to Bayern Munich in the Champions League quarterfinals — a defeat that capped the club's first season without a title since 2007-08.
Barcelona has been dealing with off-field dysfunction all year, and the club descended into yet another bout of internal turmoil this past week.
Manager Quique Setién and sporting director Eric Abidal both departed, and Ronald Koeman, a former player for the club, was appointed as coach.
Between the lines: Messi intends to activate a clause in his contract that would not allow Barcelona to receive a cent in compensation — evidence of how contentious things have gotten between the two sides.
The big picture: Messi joined Barcelona at 13, when an emissary from Barcelona, sent to watch him play in his hometown of Rosario, Argentina, drew up a contract on a napkin.
Over 16 seasons with the senior club, Messi won a record six Ballon d'Or awards and recorded more goals and assists than any player in La Liga history.
Barcelona's 34 titles in Messi's 16 seasons are almost double the titles the club won in the 16 seasons prior to his arrival (18).
What to watch: "Manchester City — managed by Messi's old mentor, Pep Guardiola — and PSG, home to his close friend Neymar, would be the likeliest [landing spots], ahead of Chelsea, Manchester United and even Real Madrid," writes NYT's Rory Smith.
"Inter Milan, though less successful in recent years, has maintained a yearslong dialogue with Messi's family, and has long attempted to position itself as his first alternative."
4. 🏀 NBA bubble: Nugs stay alive, Clips dominate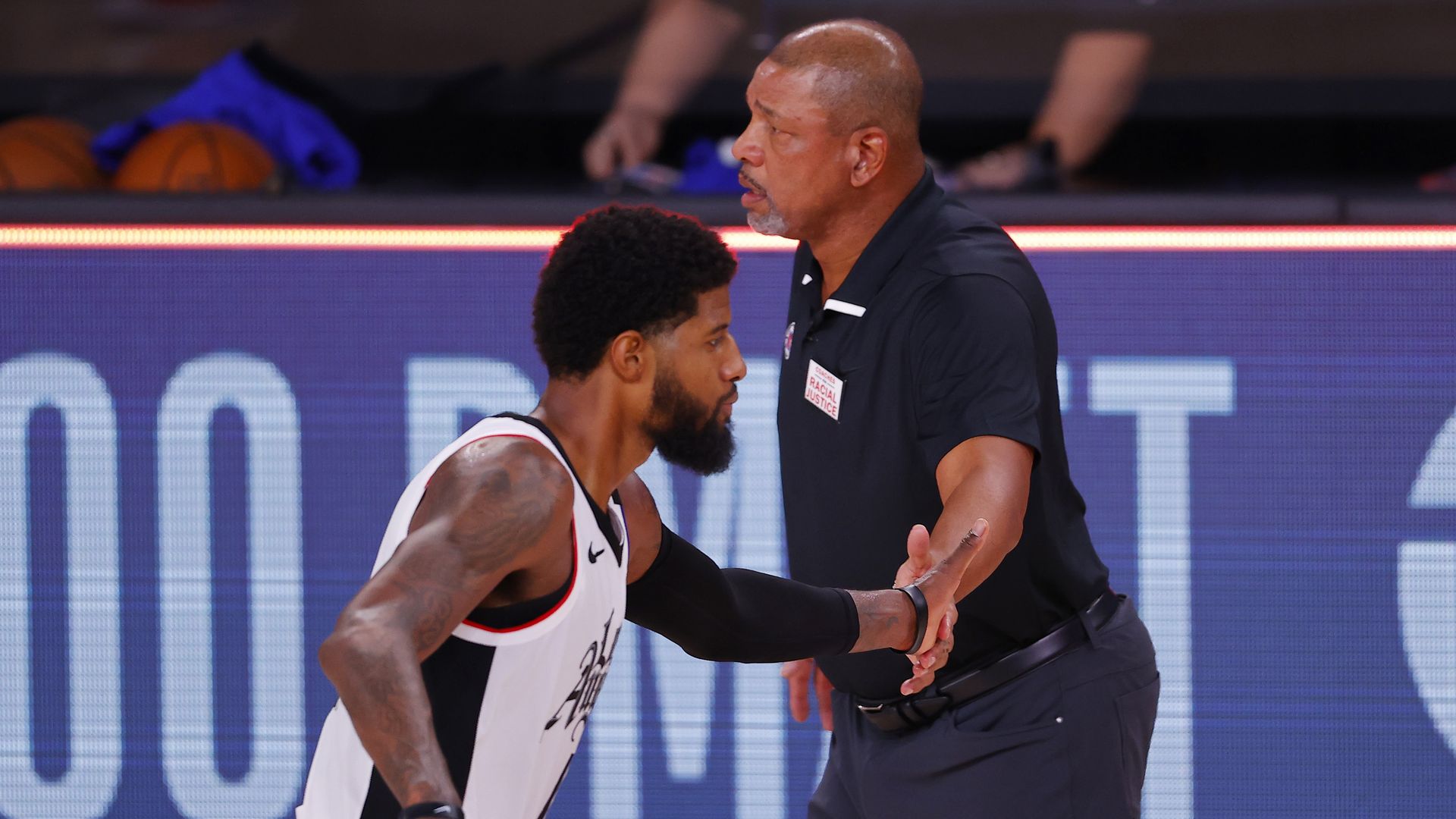 Tuesday featured just two NBA games — the first day since the playoffs began that there were fewer than four. Fortunately, they didn't disappoint, Jeff writes. (OK ... the second one sort of did.)
Nuggets 117, Jazz 107 (UTA leads 3-2): Nikola Jokić came out on fire (21 points, 5-5 3PT in the first quarter) and Jamal Murray brought it home with another sensational game (42-8-8), becoming the first player with consecutive 40-point, zero-turnover playoff games since 1977, when turnovers were first tracked, per Elias.
Clippers 154, Mavericks 111 (LAC leads 3-2): The Clips decimated the Mavs with a historic performance, as their 154 points, 22 threes and 43-point victory are all new franchise playoff records. Perhaps most important, though, was Paul George breaking out of his slump with 35 points (vs. 34 points in his last three games combined).
Today's slate:
4pm ET: Bucks (up 3-1) vs. Magic
6:30pm: Thunder (tied 2-2) vs. Rockets
9pm: Lakers (up 3-1) vs. Trail Blazers (Lillard out with injury)
5. 🏒 NHL bubble: Lightning, Canucks get even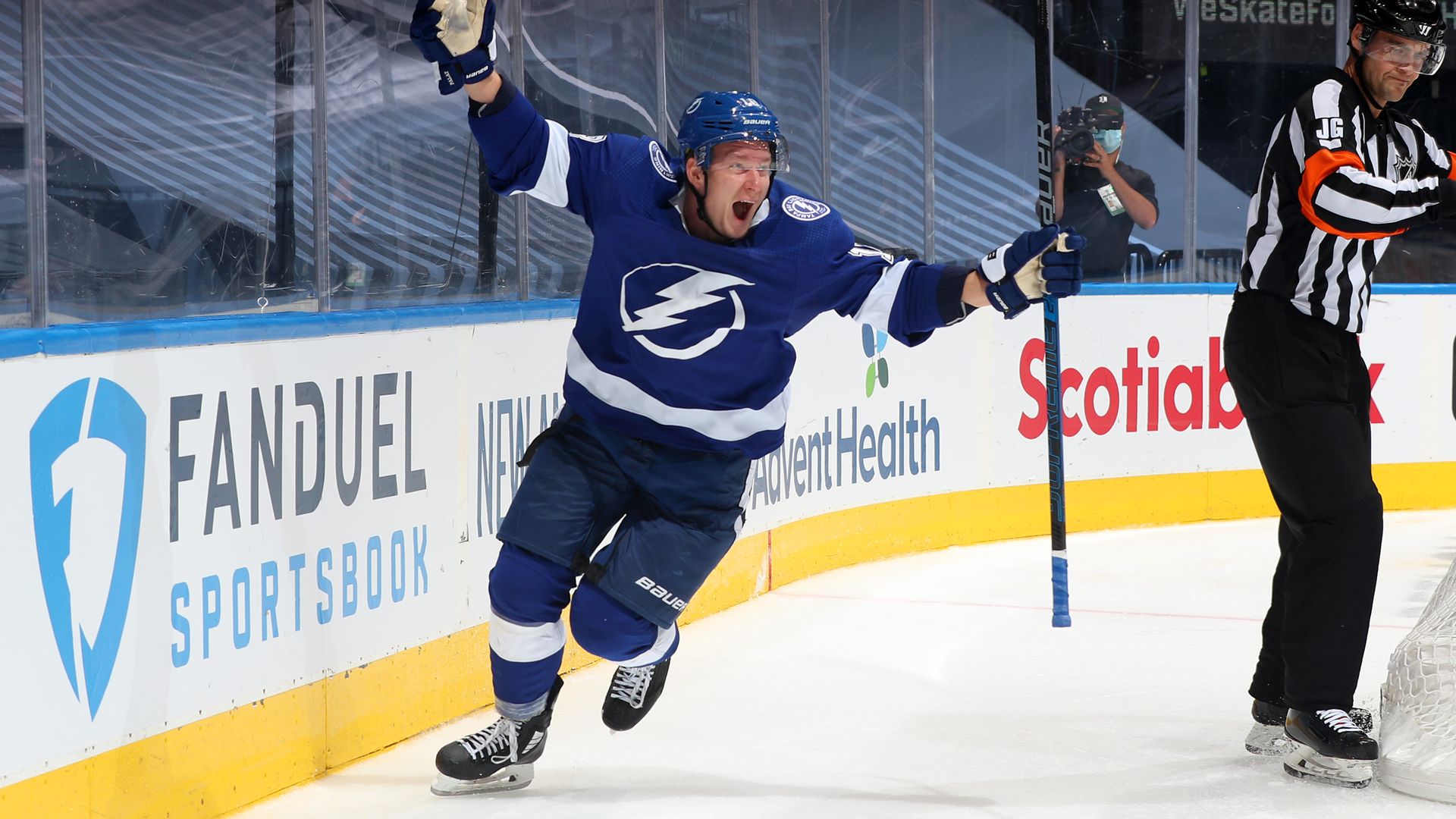 When the Lightning and Bruins exited the ice in Toronto on Tuesday it was 10:09pm ET, just shy of 22 hours until they'll reconvene at the fanless Scotiabank Arena for Game 3. For now, it's back to the quarantined hotel. #BubbleLife.
Lightning 4, Bruins 3 (OT) (Tied 1-1): Ondřej Palát scored less than five minutes into yet another extra period for the Lightning, who improved to 4-0 in overtime games this postseason.
Canucks 5, Golden Knights 2 (Tied 1-1): Bo Horvat scored twice, and Tyler Toffoli and Elias Pettersson each had a goal and two assists as Vancouver cruised to victory, bouncing back from an ugly 5-0 less in Game 1.
Today's slate:
3pm ET: Islanders (up 1-0) vs. Flyers
8pm: Lightning (tied 1-1) vs. Bruins
10:30pm: Avalanche (down 2-0) vs. Stars
6. Aug. 26, 1971: 🏒 Hockey's first million-dollar man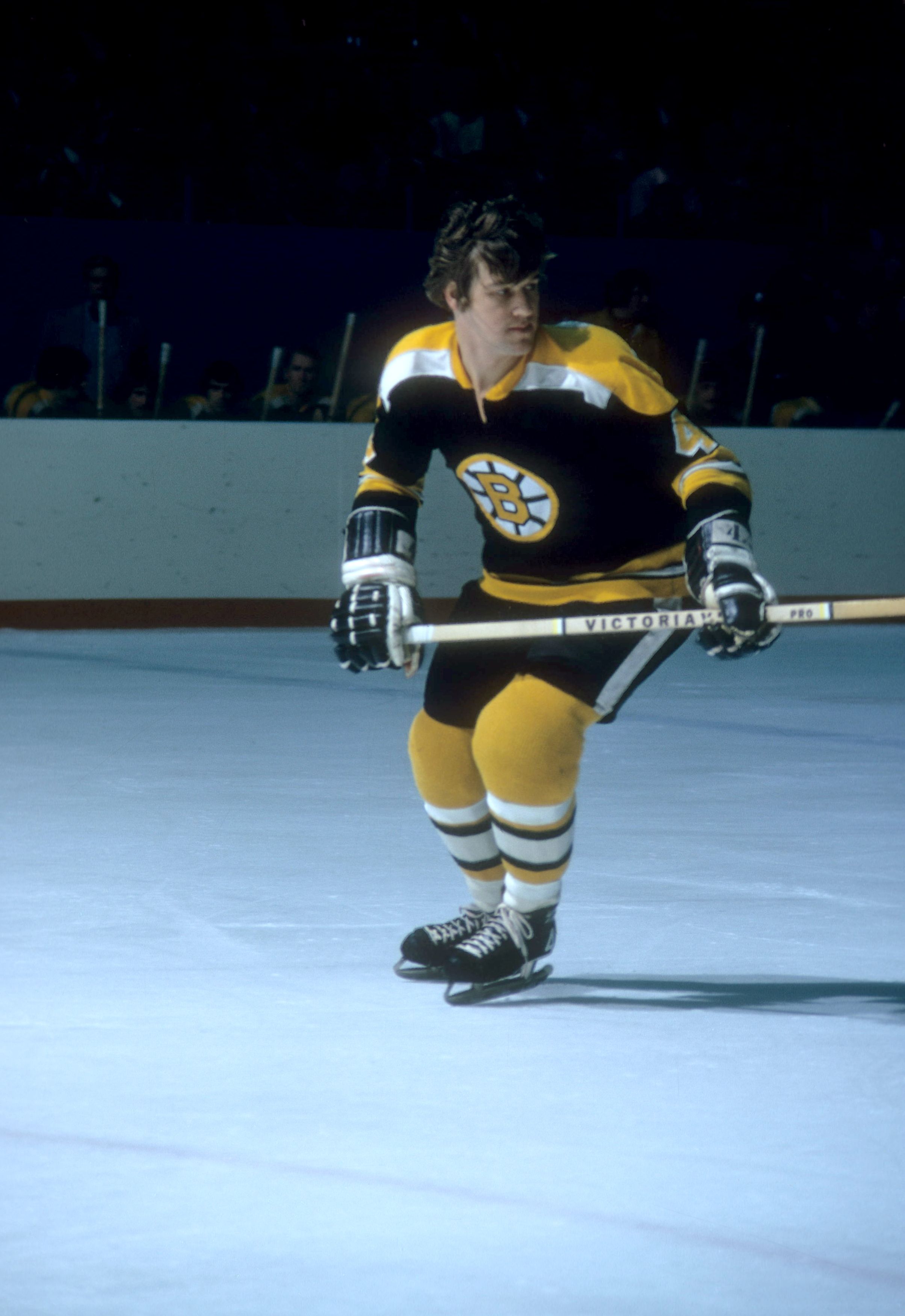 49 years ago today, 23-year-old Bobby Orr signed the NHL's first million-dollar contract, agreeing to a five-year deal with the Bruins worth $200,000 annually.
It was quite the pay bump for the future Hall of Famer, who is believed to have made less than $40,000 the previous season when he had 139 points and bagged his fourth straight Norris Trophy (best defenseman).
The big picture:
1980s: At the start of the decade, Wayne Gretzky was making $200,000 annually. By the end of the decade, he was making nearly $2 million.
1990s: Mario Lemieux began the decade as the NHL's highest earner ($2 million annually). In 1999, Jaromir Jagr earned $17.4 million — still the most ever in a single year.
Since then, the annual values for the NHL's best players have climbed to around $10–16 million. The largest contract in terms of total value remains the 13-year, $124 million pact Alex Ovechkin signed with the Capitals in 2008.
🎥 Watch: Bobby Orr mini-doc (YouTube)
7. 📚 Good reads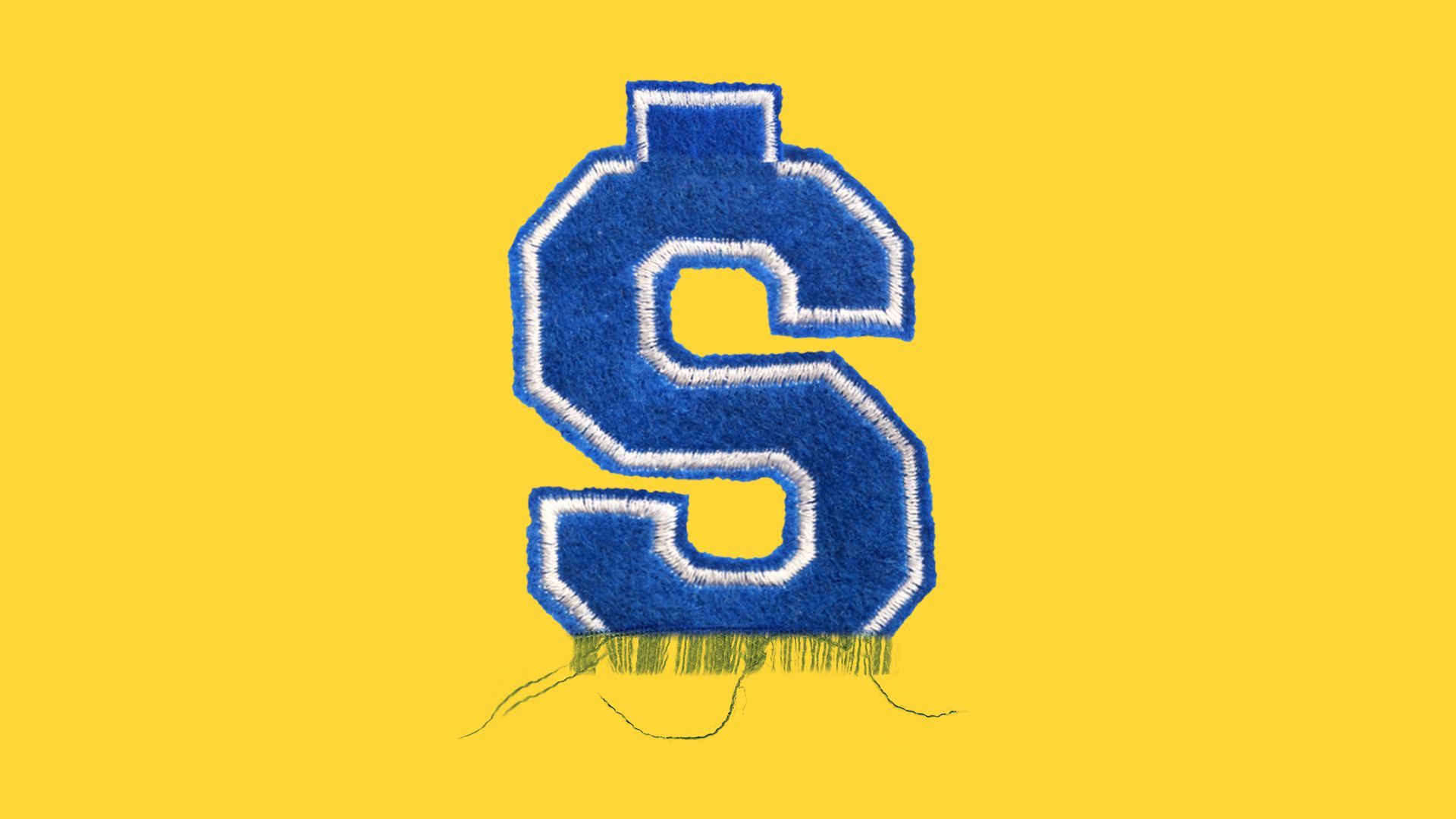 🥇 As Stanford cuts teams, Olympic hopefuls all over the U.S. feel a chill (Juliet Macur, NYT)
"If Stanford, which has deep resources and a reputation as a factory for Olympians, can't maintain its sports programs amid the pandemic, athletes fear that no one can."
🏈 The impossibilities of Russell Wilson (Conor Orr, SI)
"Moments of improvisational magic have defined the NFL's most uniquely skilled and unusually built quarterback. Coaches, trainers, academics and Wilson himself ... attempt to explain how these moments come to be."
⚾️ The curse-breaking Cubs are finally having fun again (Claire McNear, The Ringer)
"The 2016 team was a juggernaut destined for years of greatness that never quite arrived. Now they're thriving in what might be one last hurrah for that championship team."
8. The Ocho: 🏀 360 Hoops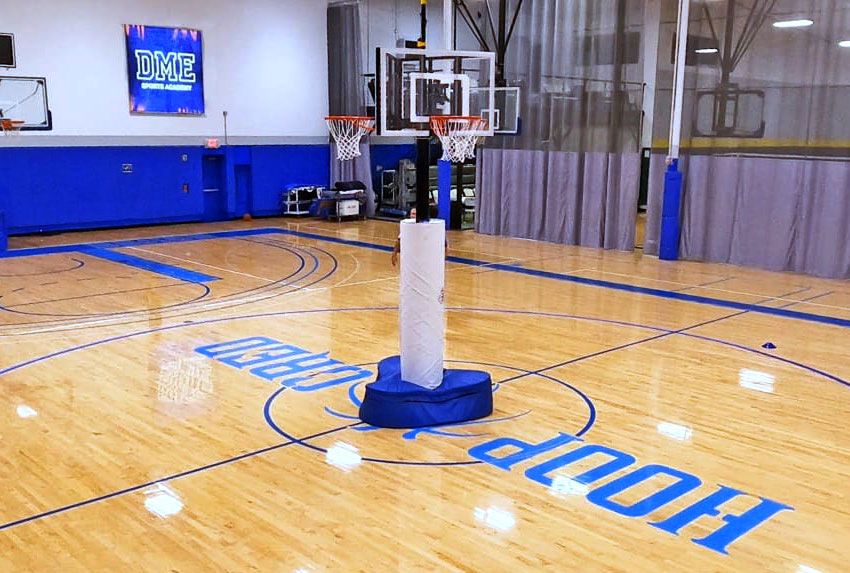 360 Hoops is basically 3-on-3 basketball on a circular court, with players defending three hoops at a time.
The game is played using a pole with three backboards and three rims.
Each basket is worth one point (in the final two minutes, they're worth two). If the defending team commits a foul, they lose a point.
P.S. ... Did I mention the inaugural 360 Hoops Invitational took place last month in Dayton Beach, Florida? I can't believe this is real.
9. 🎥 Tuesday's top plays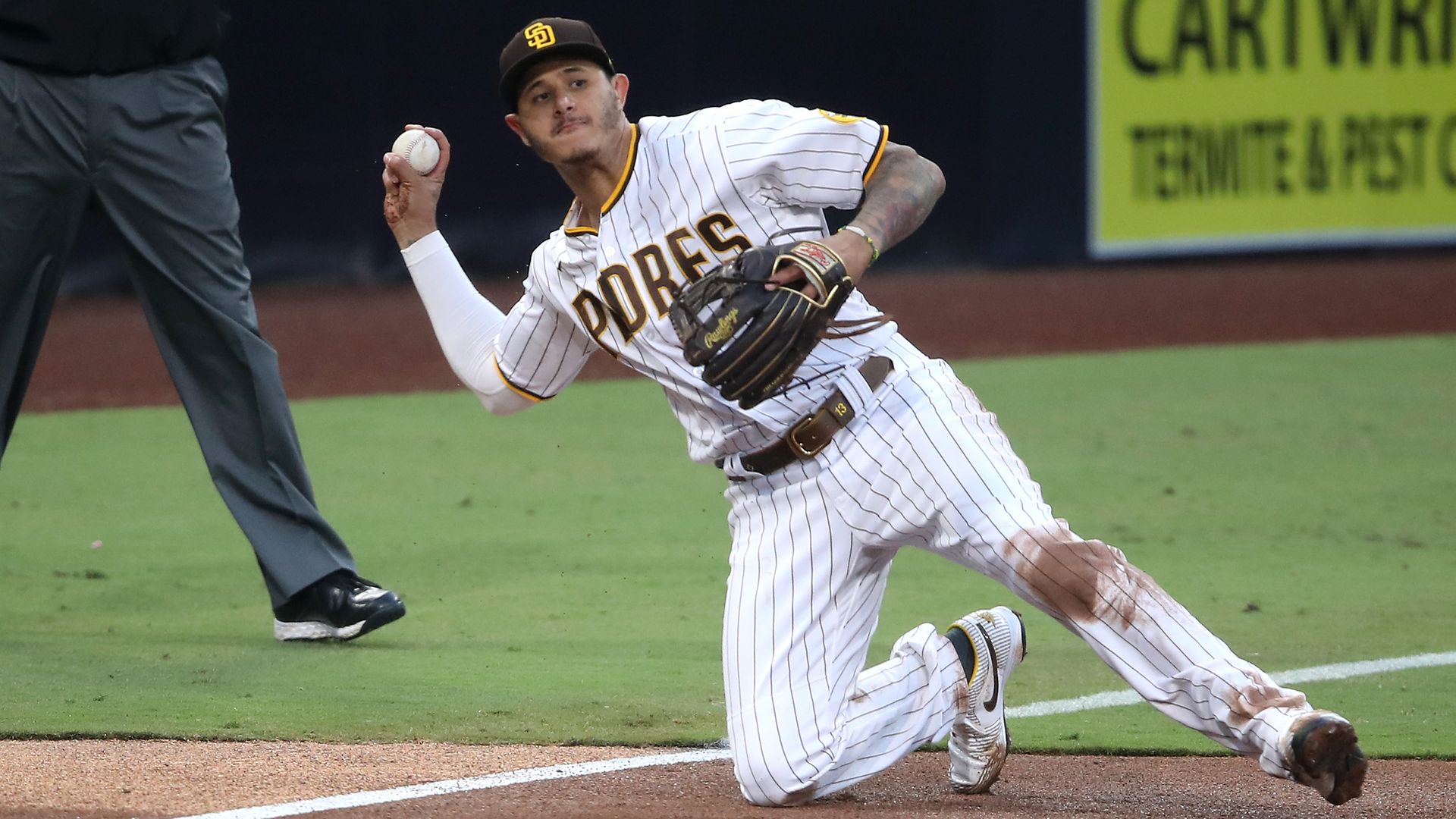 Bonus: ⚾️ MLB trivia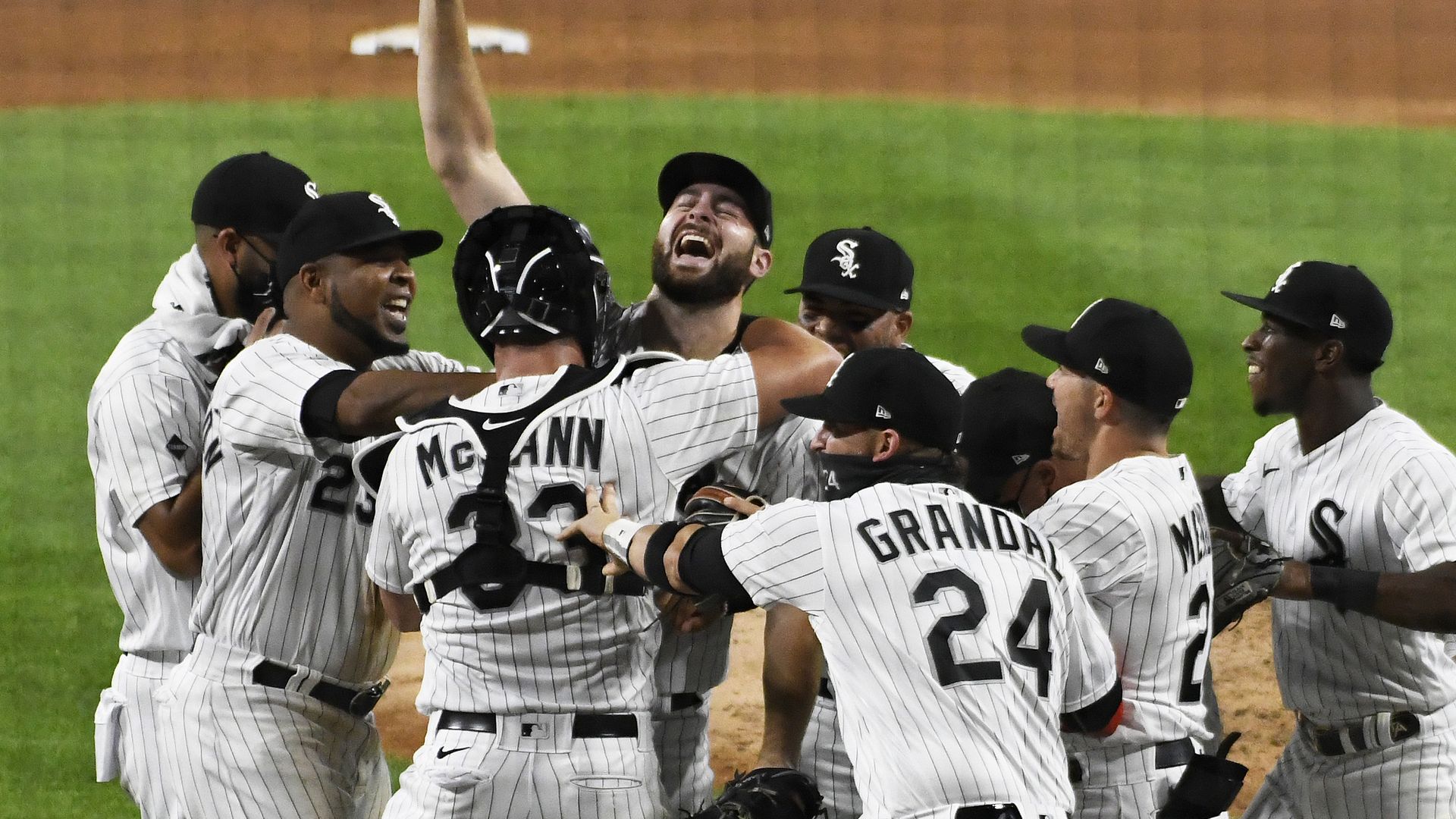 Lucas Giolito on Tuesday tossed the first no-hitter of the 2020s — and the 19th no-hitter in White Sox history.
Question: Only one MLB franchise has more no-hitters. Who is it?
Hint: National League.
Answer at the bottom.
10. ❤️ Why we love sports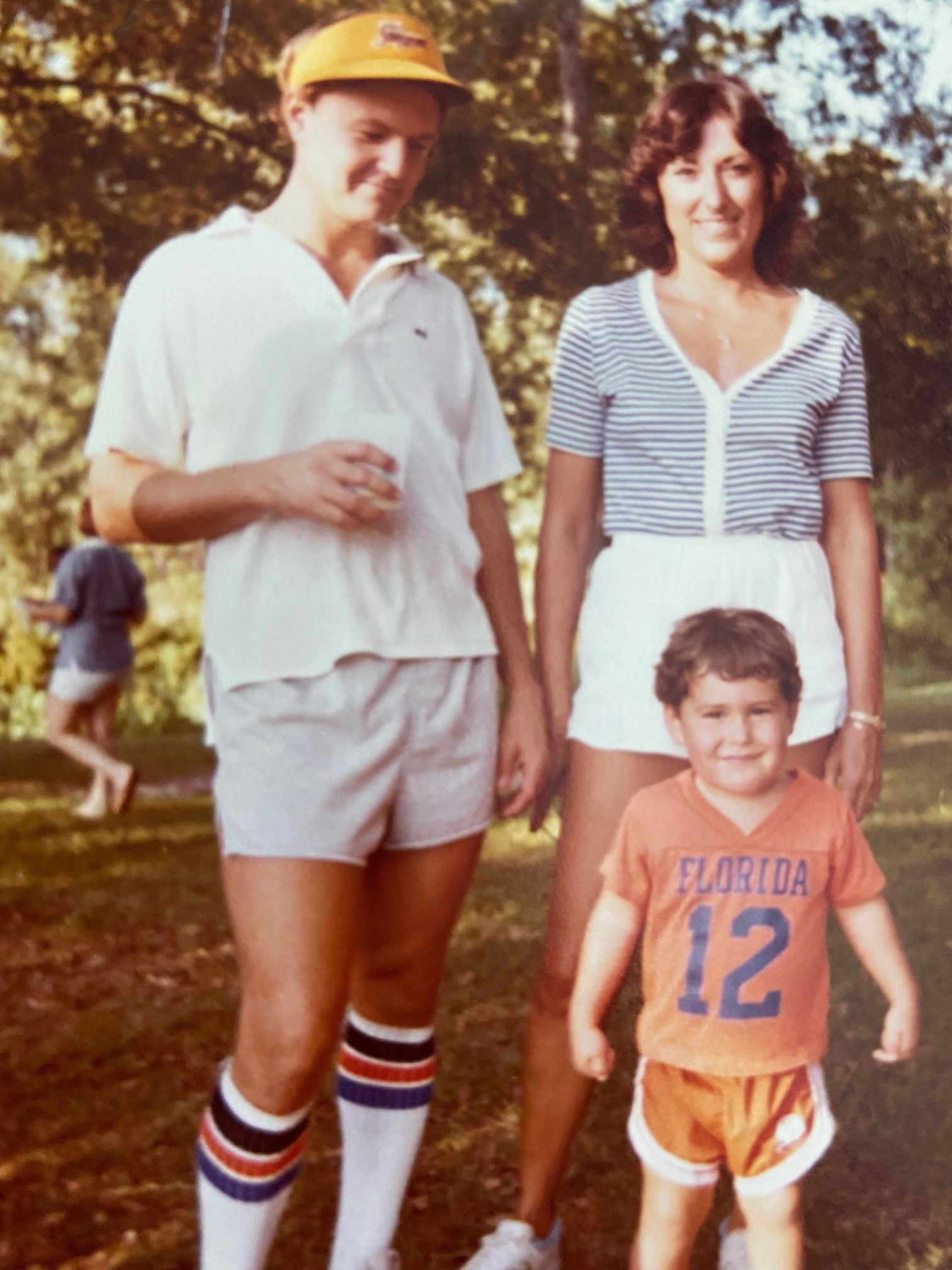 Jeff B. (Raleigh, N.C.) writes:
"When I was four years old, my dad took me to my first Florida Gator football game. From the 1985 season until I went to college in 1995, we went to every home game end Florida-Georgia game. Oh, the memories that were created!
"Needless to say, I bled orange and blue. I was a Gator through thick (Charley Pell, if you could call it that, and Steve Spurrier) and thin (Galen Hall).
"Then 1995 rolled along. It was time to head to New Hampshire for college. When I began at Dartmouth, I was as far away from SEC football as can be imagined — at least it sure seemed that way to me.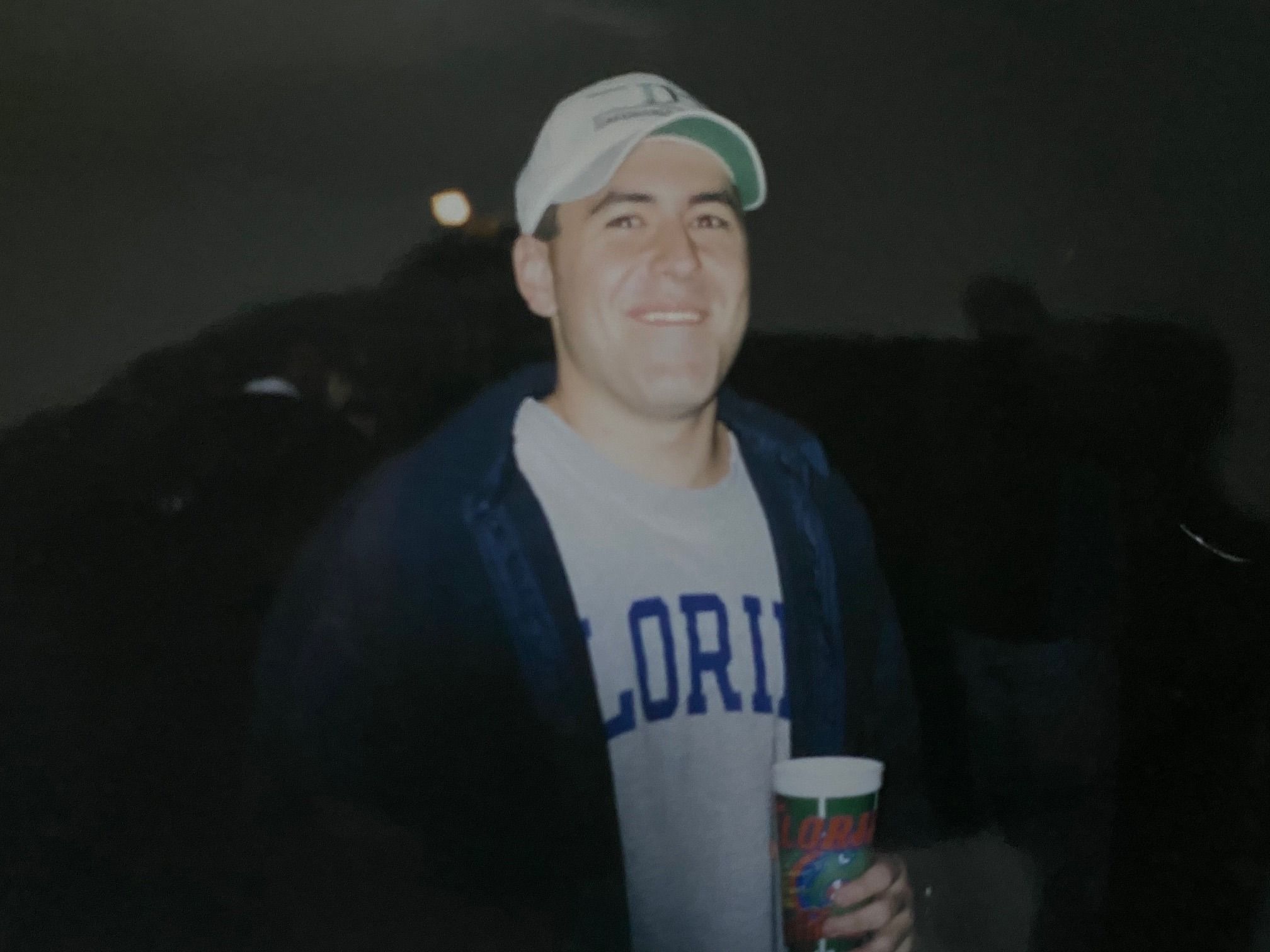 "It was quite a change to get Penn State instead of 'Bama as the regional games. I hated Ivy League football. I missed the Swamp, the roar of the crowd, all the traditions like Mr. Two Bits. I lamented to Dad when we would talk on the phone.
"The motto of my college was 'Vox Clamantis in Deserto,' Latin for a 'voice calling out in the wilderness.' My dad became my Vox. He'd send me videos of the Gator game each week along with Gator Bait magazine, a Gainesville newspaper about — you guessed it — the Gators!
"Thank you so much, Dad, for sending me those games and keeping me a Gator while in deserto! You saved me, and I love you more than you will ever know."
✍️ Submit your story: Do you have a fondest sports memory? Or a story about sports having a positive impact on your life? To share, simply reply to this email.