👋 Good morning! Today's word count: 1,285 (<5 mins)
Stat of the day: 17-year-old American Amanda Anisimova is the first woman born this century to reach the quarterfinals of a Grand Slam.
Giveaway: This week only, when you share Axios Sports using your unique referral link, both you and the person you referred could win a new iPad Pro. 1 referral = 1 raffle ticket. Good luck!
1 big thing: ⛳️ South Korea's reign over women's golf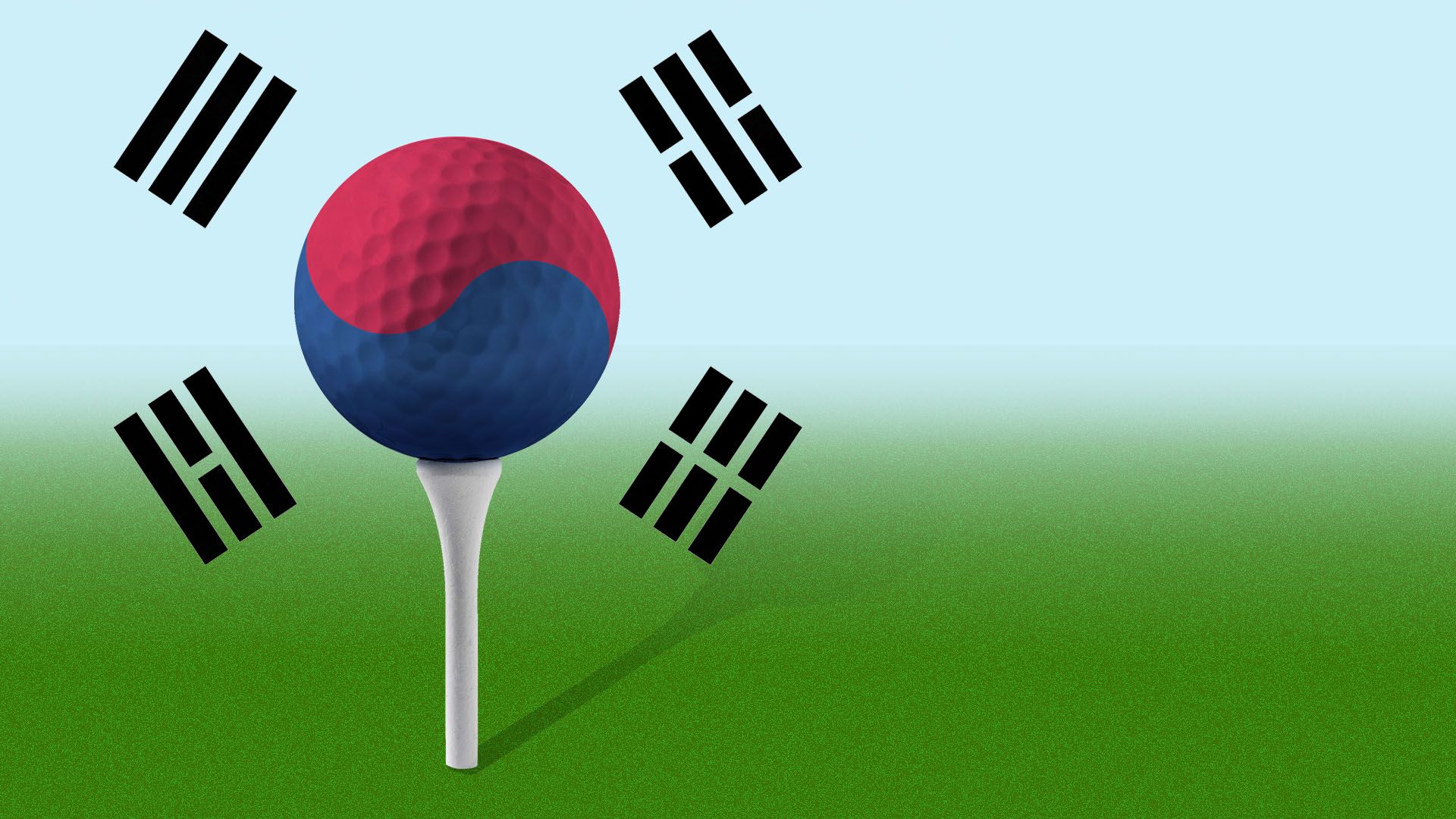 Jeongeun Lee6 — who has the six at the end of her name because she was the sixth player named Jeongeun Lee on the Korean LPGA Tour — won the U.S. Women's Open on Sunday in Charleston, S.C.
Why it matters: Lee6 is the latest in a long line of South Korean women's golf champions. They're absolutely dominating the sport.
By the numbers: She's the 18th South Korean winner in the past 36 women's majors, and the eighth U.S. Women's Open winner since 2008.
Crazier: Nine of the top 20 players in the world are from South Korea.
Craziest: Lee6 is the 16th South Korean to win a women's major, which is more than any other country except the U.S., and South Korean didn't win its first title until 1998 (LPGA was founded in 1950).
The backdrop: 21 years ago, 20-year-old Se Ri Pak, the only Korean on the LPGA Tour, came out of nowhere to win the U.S. Women's Open and the PGA Championship in the same year.
Her victories fueled the golf dreams of countless South Korean girls and served as the catalyst for the country's rapid ascension in the sport.
How they did it: Here are three key ingredients you'll need to build a golf superpower virtually overnight.
Foundation: Korea has an impressive three-tier pro system — the Jump Tour, the Dream Tour and the KLPGA Tour — that nurtures young players and prepares them for the future.
Money: The robustness of this system helps golfers secure sponsorships, which is a struggle for players on the U.S.-based Symetra Tour (LPGA's "minor leagues").
Culture: "In Western culture, although the winner is important, they respect all competitors and reward them for their effort .... In Korea, however, only the winner is rewarded. ... You are either a champion or nothing."
2. 🏒 Blues bounce back to even series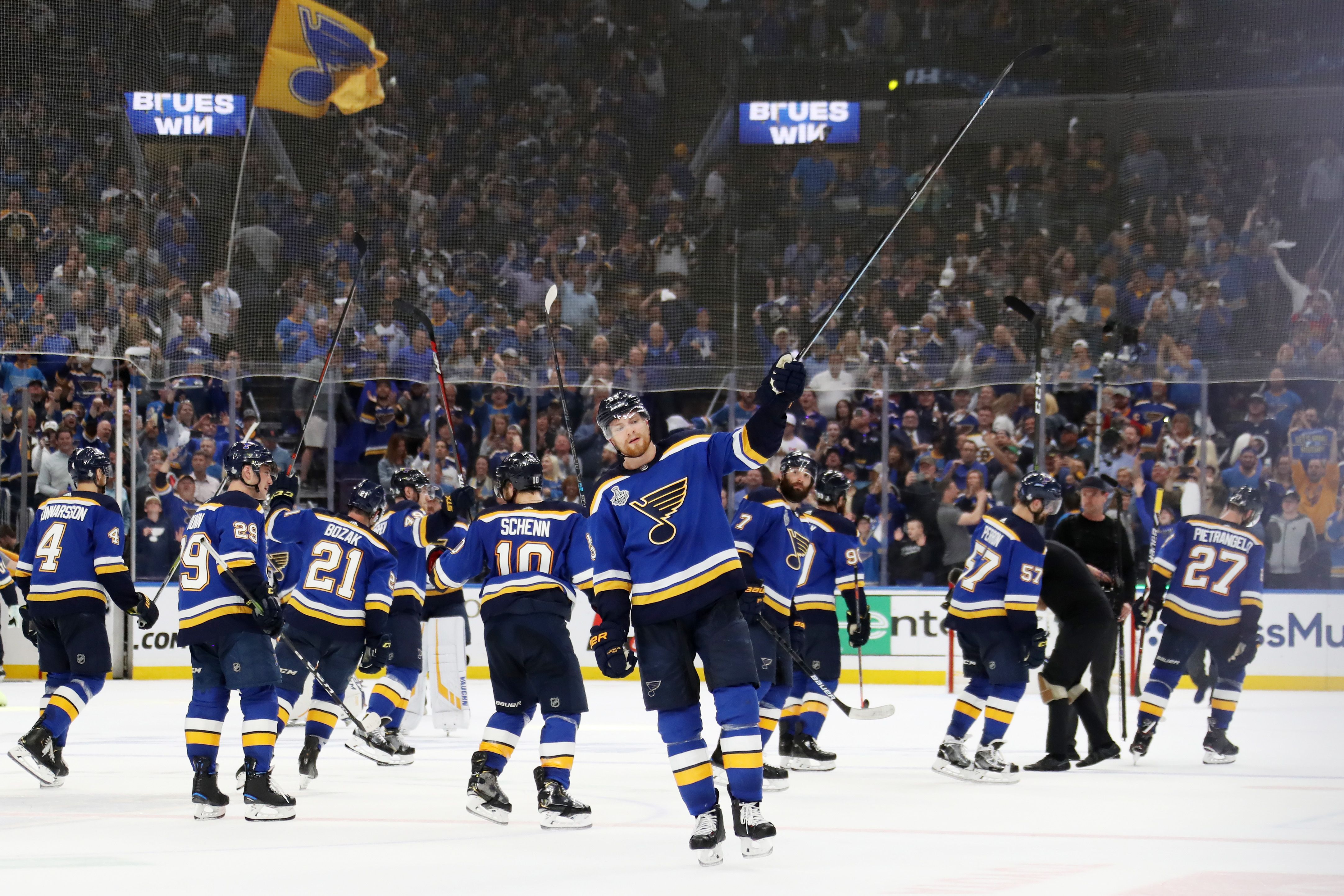 Photo: Bruce Bennett/Getty Images
What happened: The Blues beat the Bruins 4-2 (highlights), rebounding from a bad loss just like they did in Game 2. It was the Blues' first-ever Stanley Cup Final win at home and guarantees that, for the eighth time in the last 10 years, we'll need at least six games to decide a champion.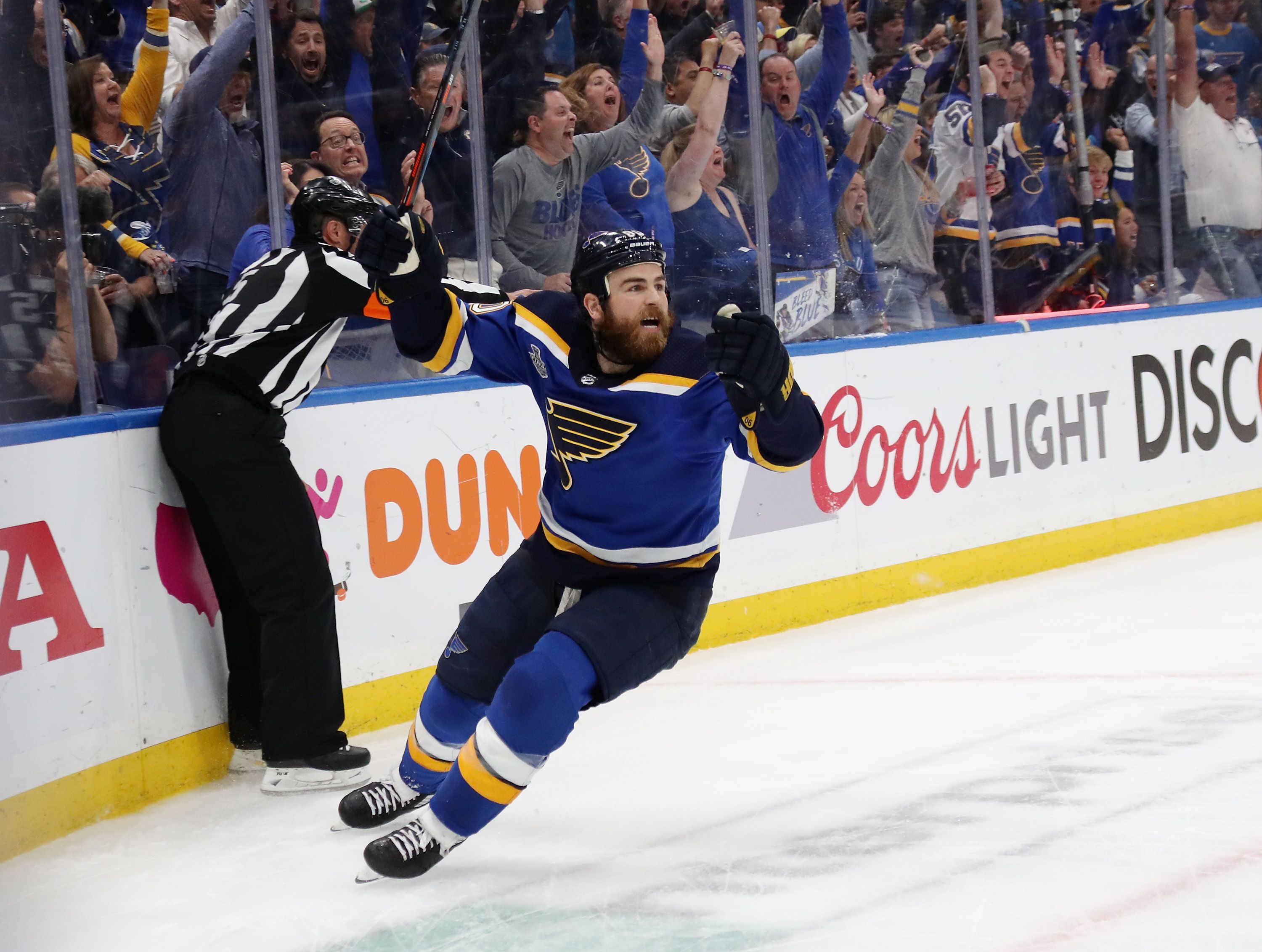 Photo: Bruce Bennett/Getty Images
Star of the night: Ryan O'Reilly, who is known for his uniquely-curved stick, scored the go-ahead goal midway through the third period, his second of the night.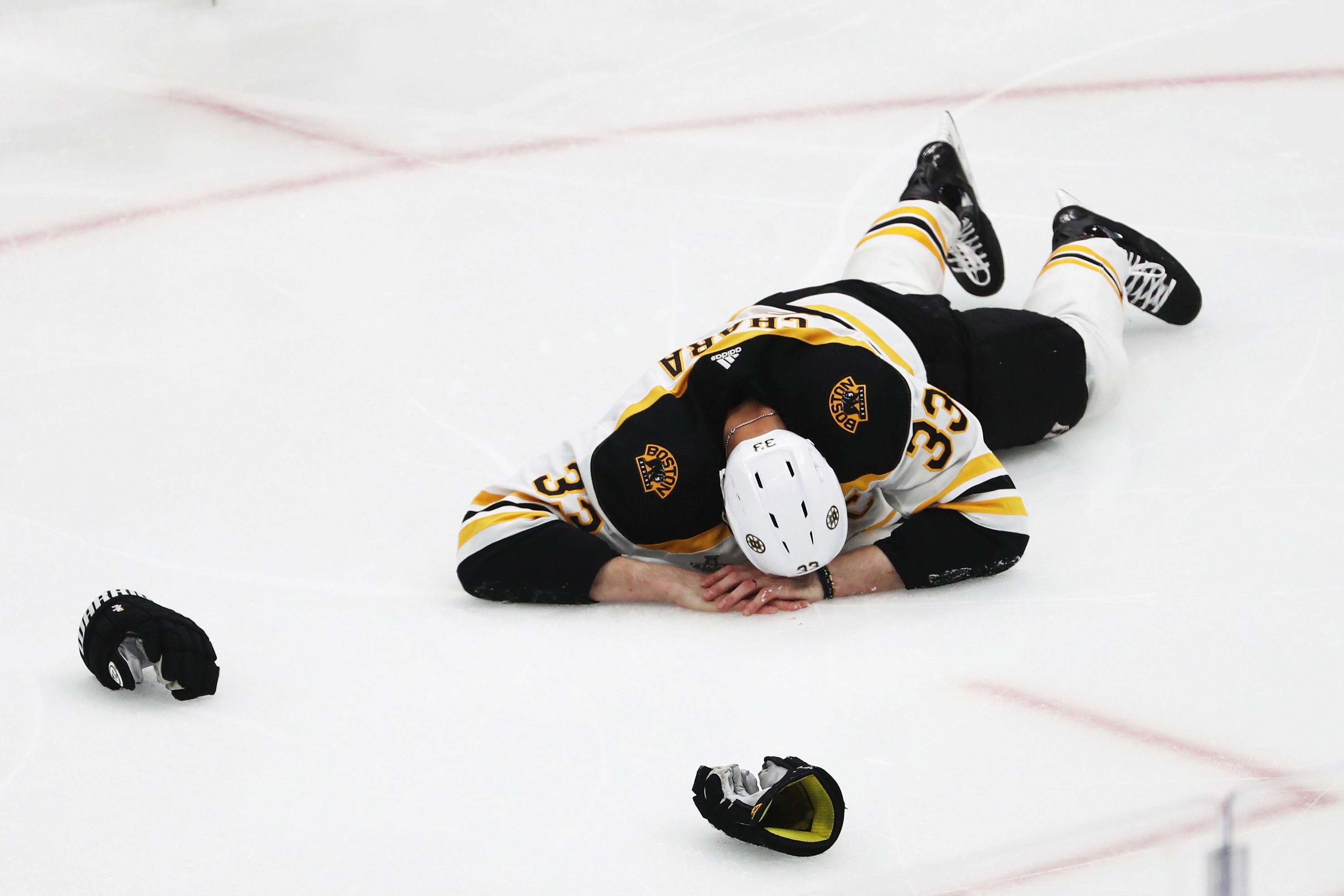 Photo: Jamie Squire/Getty Images
Injury report: Bruins captain Zdeno Chara took a puck to the mouth that knocked him out of the game and may have broken his jaw. ... Meanwhile, Blues defenseman Vince Dunn made a huge impact in his return after breaking his jaw last round.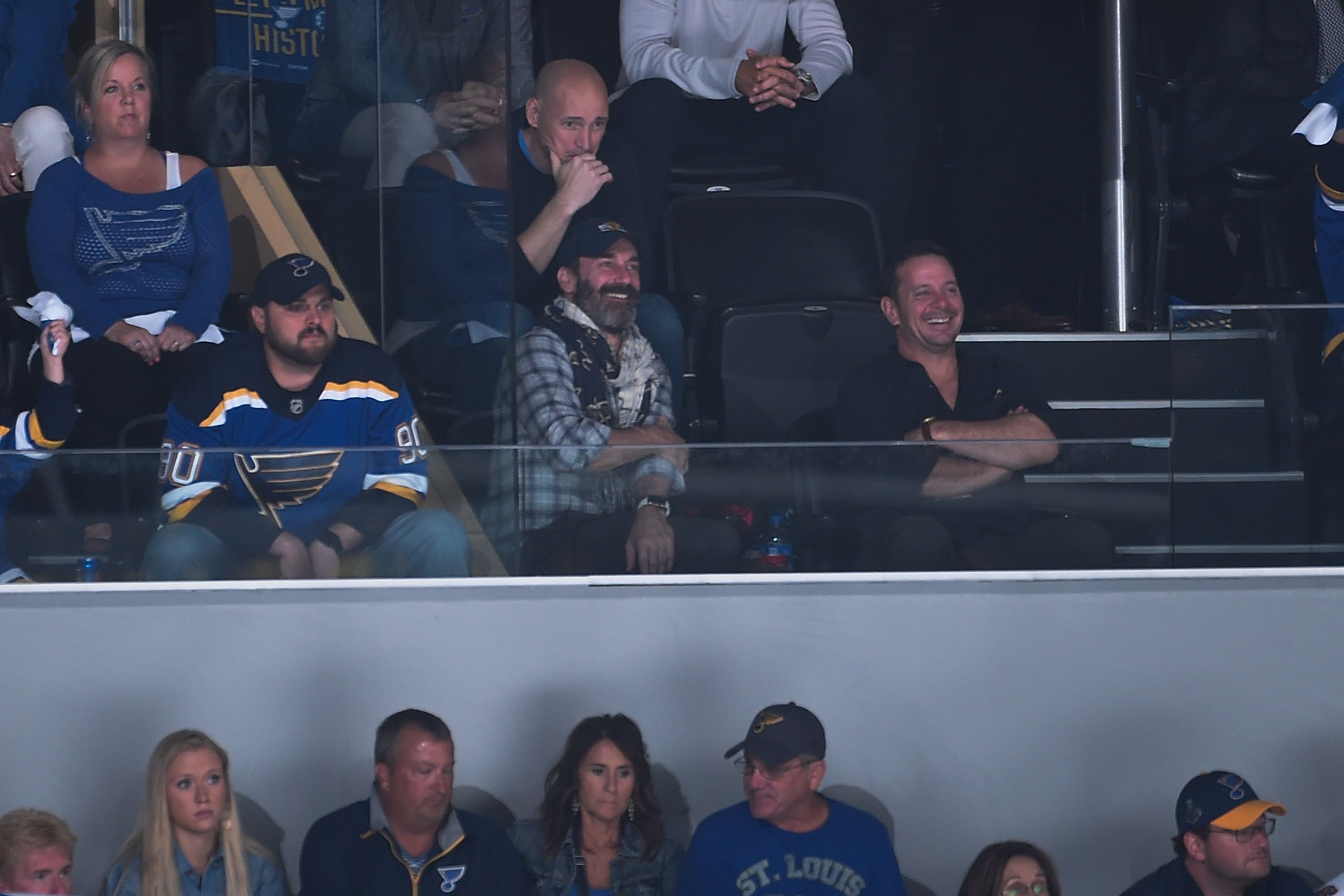 Photo: Joe Puetz/NHLI via Getty Images
Fan of the night: St. Louis native Jon Hamm was in the house and boy was he loving it. Even had his own little postgame presser. Here he is wearing two scarves indoors in June. Movie star stuff.
3. ⚾️ MLB draft: O's take Rutschman with No. 1 pick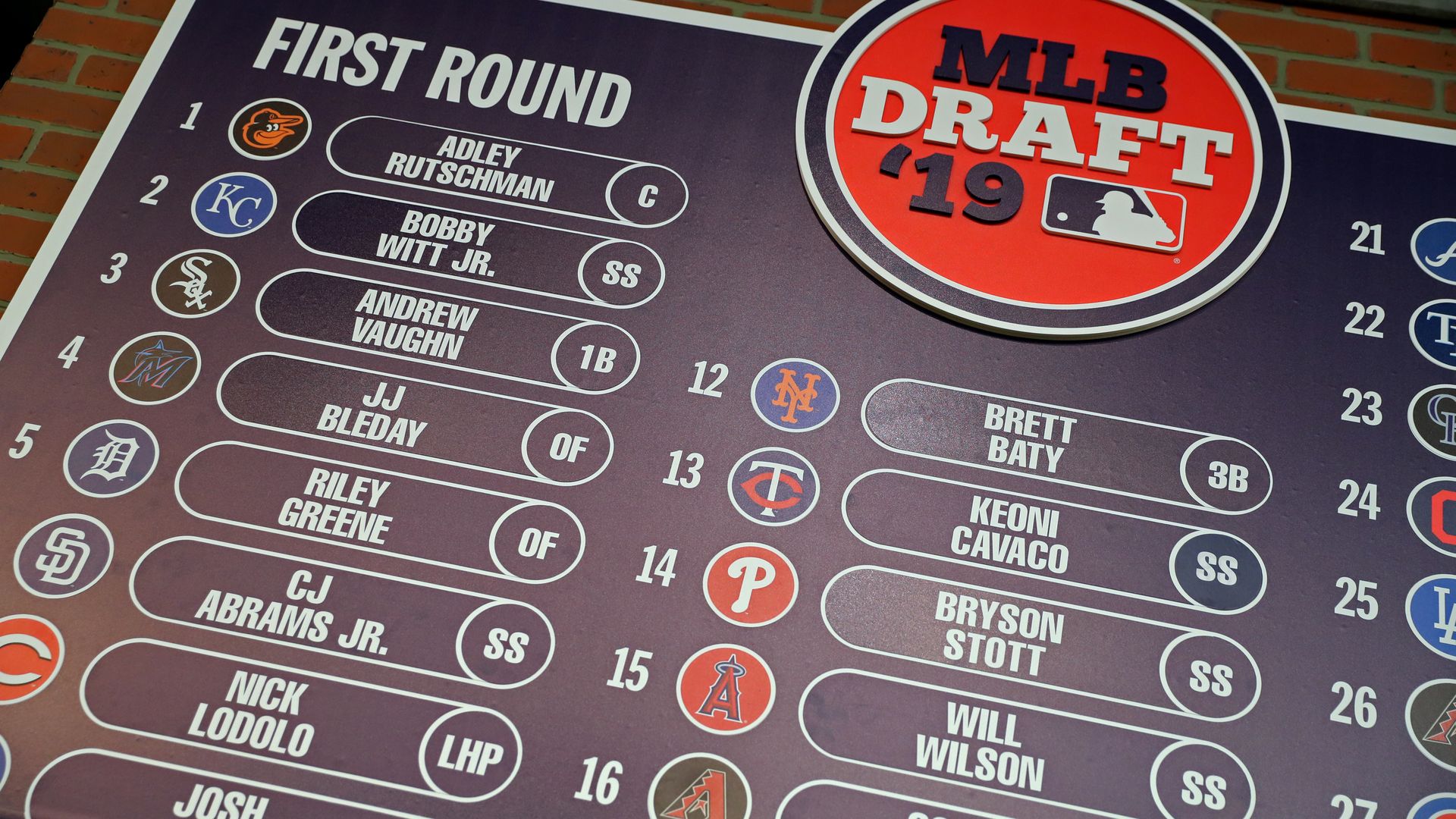 Position players dominated the first round of the 2019 MLB draft, with 14 being taken in the first 17 picks. Last night's top five selections (full recap):
1. Baltimore Orioles: Adley Rutschman, C, Oregon State
The switch-hitting Rutschman is the favorite to win the Golden Spikes Award (best college player) and widely considered a once-in-a-generation prospect. He got the Barry Bonds treatment in the College World Series on Friday when he was intentionally walked with the bases loaded.
2. Kansas City Royals: Bobby Witt Jr., SS, Colleyville Heritage HS (Texas)
The Witts are officially the highest-drafted father-son duo ever. Bobby Sr. (No. 3, 1985) enjoyed a 16-year career as a starter, while Bobby Jr. is a power-hitting shortstop with five-tool potential.
3. Chicago White Sox: Andrew Vaughn, 1B, Cal
A right-handed hitting and throwing college first baseman has never been drafted in the top five ... until now. That's how good Vaughn is at the plate.
4. Miami Marlins: J.J. Bleday, OF, Vanderbilt
Bleday has been the best player at a powerhouse program for two years, and this season, he led the nation with 26 home runs in 61 regular-season games.
5. Detroit Tigers: Riley Greene, OF, Hagerty HS (Fla.)
Viewed as the best pure bat in this year's high school class, Greene led Team USA's U-18 team to a gold medal in last year's Pan-American Championships.
What's next: The draft resumes today at 1pm ET with Rounds 3–10 and concludes on Wednesday with Rounds 11–40.
P.S. ... Speaking of high draft picks, Manny Machado (No. 3, 2010) hit a grand slam over Bryce Harper (No. 1, 2010) in their first showdown since signing $300+ million contracts this summer.
4. 🏈 Big Ten to hire first black Power 5 commish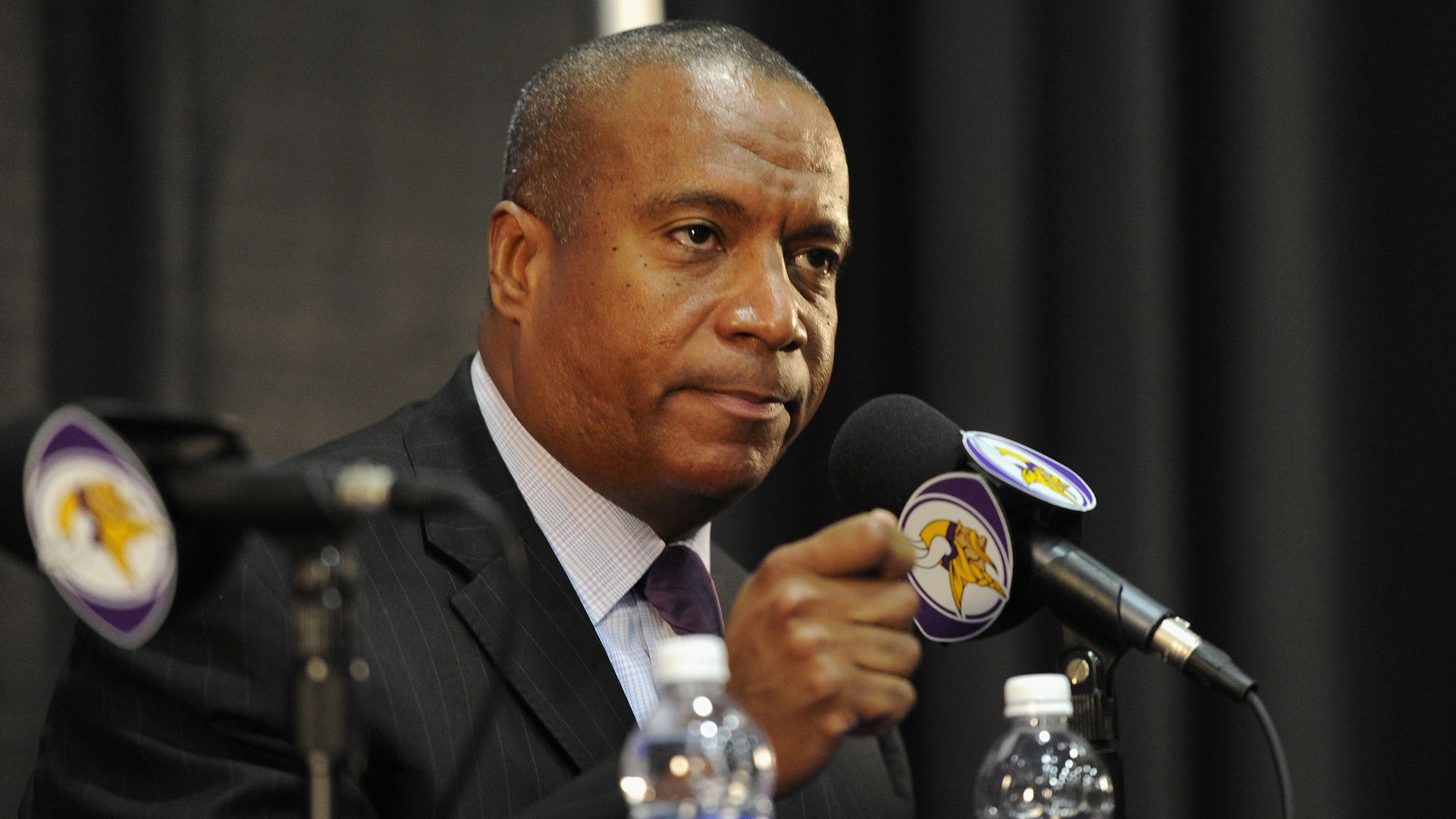 Minnesota Vikings' COO Kevin Warren is expected to be named the new Big Ten commissioner today, per multiple reports. He will replace Jim Delany, who is retiring in 2020 after 30 years at the helm.
Why it matters: Warren, 55, would become the first African-American commissioner of a Power 5 conference. This comes just months after the Sun Belt made Keith Gill the first black commissioner in the FBS.
More CFB:
HOF candidates: Julius Peppers and Josh Heupel are among 12 players making their first appearance on the 2020 College Football Hall of Fame ballot. This year's class will include at least one player from outside FBS, with Tony Romo (Eastern Illinois) a leading candidate.
5. 🏀 The NBA agency landscape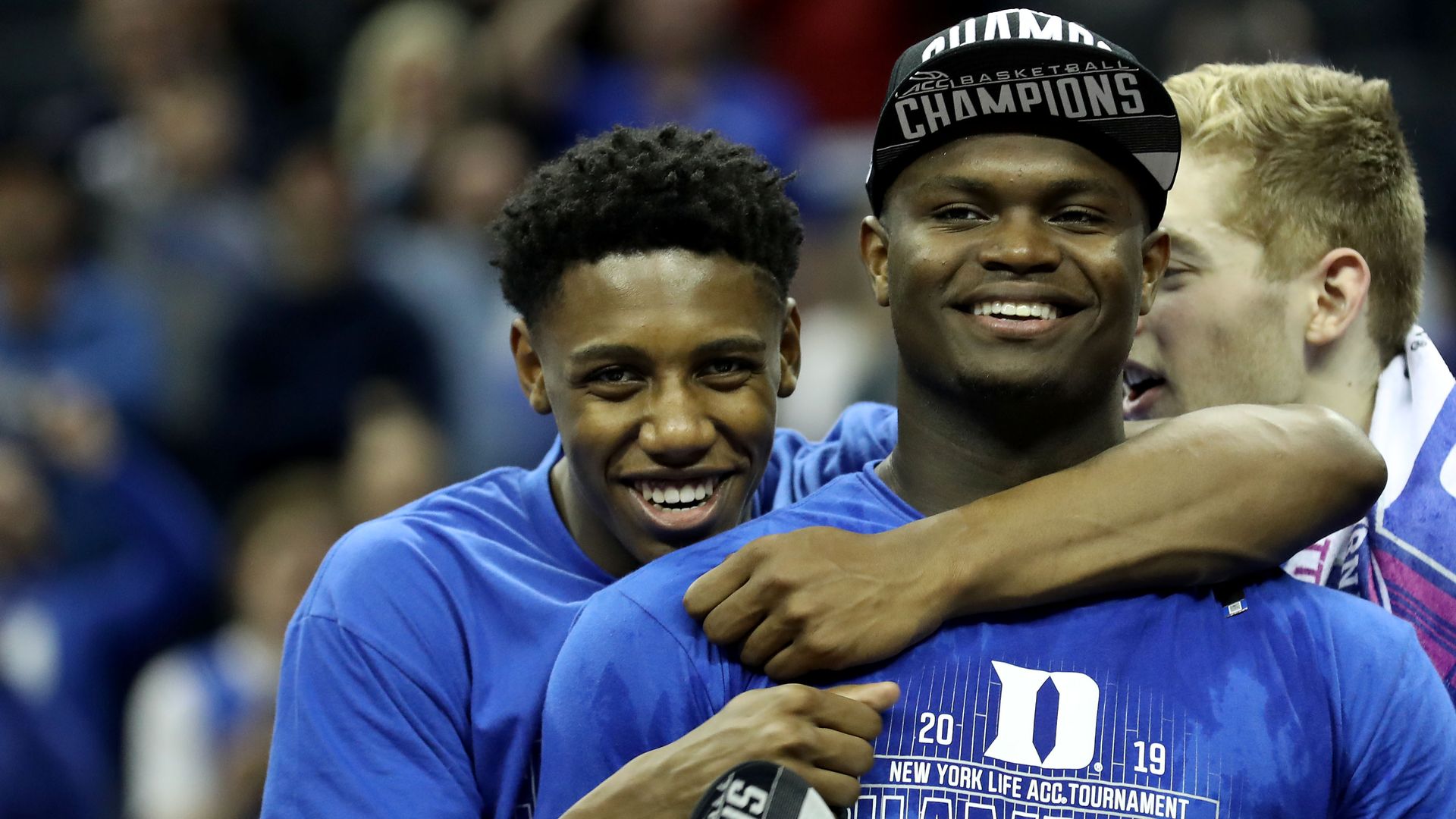 From Mike Sykes: The NBA draft's likely top three picks have all signed with agencies — Zion Williamson with CAA, Ja Morant with Tandem Sports and R.J. Barrett with BDA Sports. Here's what the agency landscape looks like:
1. Creative Arts Agency (CAA)
2. Excel Sports Management
3. Priority Sports
4. Wasserman
5. BDA Sports
Next five: Octagon, $229 million (Steph Curry); Klutch, $221 million (LeBron James); Goodwin, $221 million (Damian Lillard); Tandem, $98 million (Ja Morant); Landmark, $88 million (James Harden).
Go deeper: List of all the NBA agencies
6. June 4, 1974: 🏈 Football comes to Seattle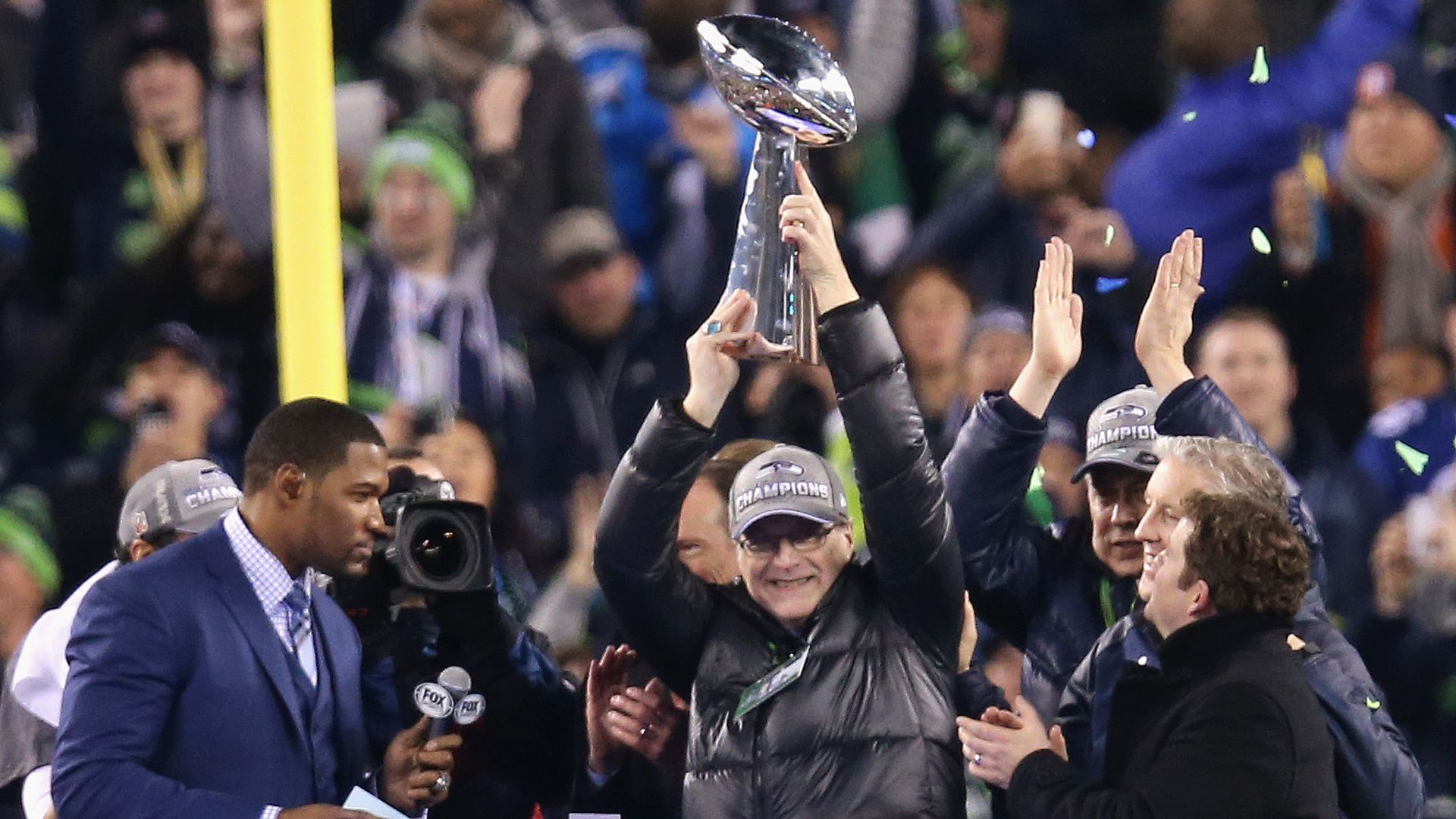 45 years ago today, the NFL awarded its 28th franchise to Seattle. Two years later, the Seahawks took the field.
Hometown hero: In 1996, the Seahawks nearly moved to Los Angeles, but Microsoft co-founder Paul Allen stepped in and bought the team to keep them in Seattle. During his tenure, the Seahawks made their only three Super Bowl appearances, winning in 2014. RIP, Paul.
Franchise leaders:
Passing: Matt Hasselbeck (29,434 yards); Russell Wilson (196 TDs)
Rushing: Shaun Alexander (9,429 yards, 100 TD)
Receiving: Steve Largent (13,089 yards, 100 TD)
Go deeper: How Paul Allen saved the Seahawks
7. ⚾️ MLB draft trivia
Question: Who is the only No. 1 draft pick to win both an MVP award and a World Series title with the team that drafted him?
Hint: 1990 draft.
Answer at the bottom.
8. The Ocho: 🇮🇹 Checking in on cliff diving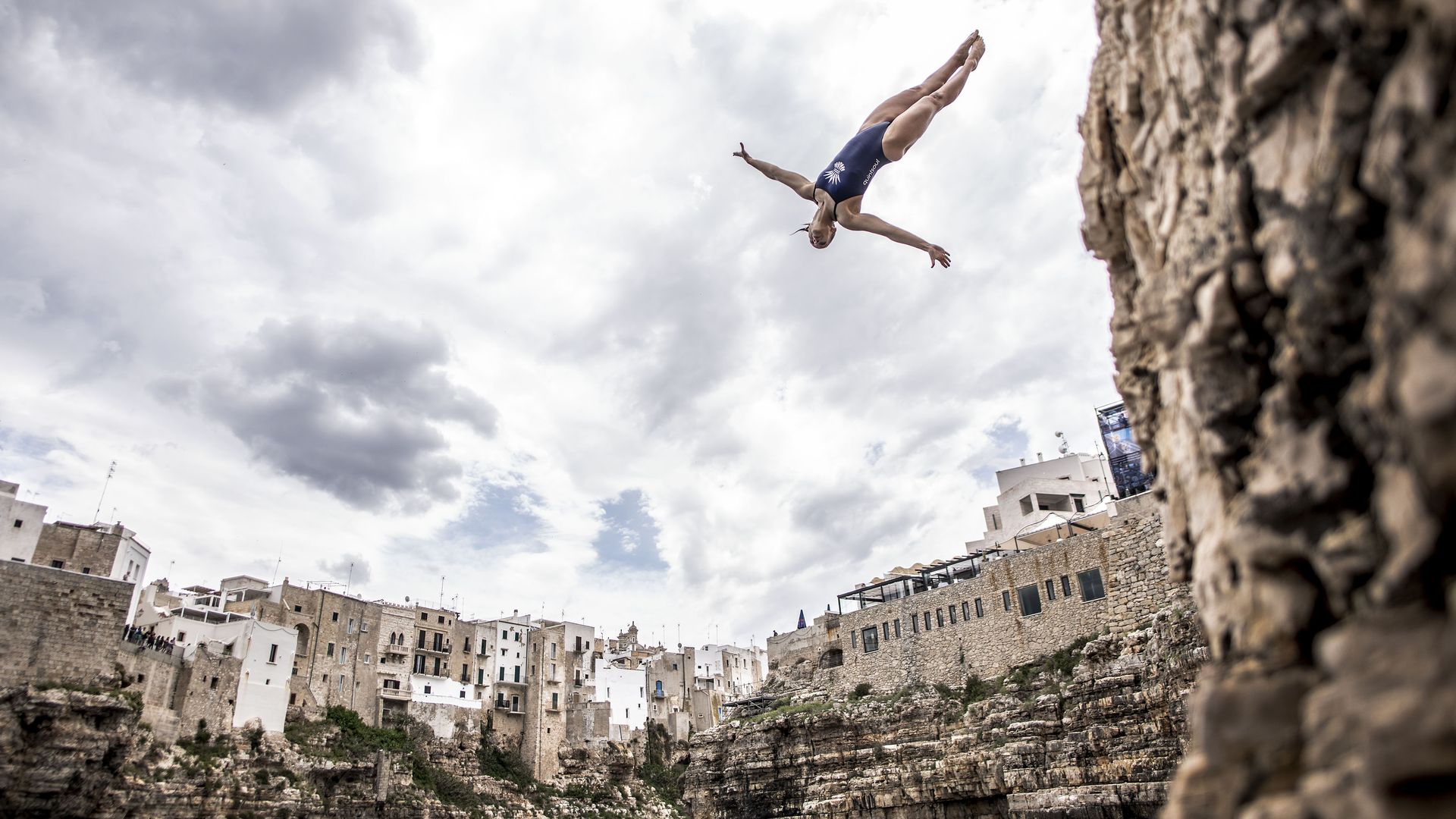 England's Gary Hunt and Australia's Rhiannan Iffland stretched their leads atop the Red Bull Cliff Diving World Series standings with two wide-margin victories in Polignano a Mare, Italy this past weekend. Quite the setting.
Standings (after three stops):
Men: 1. Gary Hunt (Great Britain), 2. Andy Jones (USA), 3. Kris Kolanus (Poland)
Women: 1. Rhiannan Iffland (Australia), 2. Yana Nestsiarava (Belarus), 3. Lysanne Richard (Canada)
Next four stops:
São Miguel Island, Portugal (Jun 22)
Beirut, Lebanon (Jul 14)
Mostar, Bosnia and Herzegovina (Aug 24)
Bilbao, Spain (Sep 14)
9. 🎉 1 free thing: iPad Pro giveaway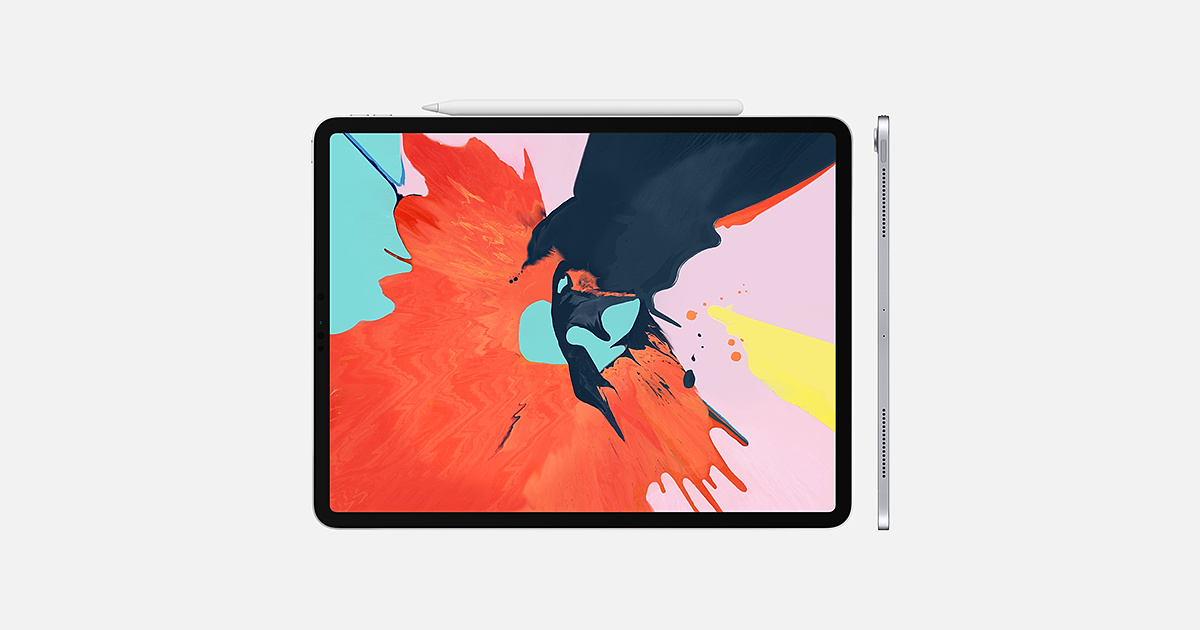 Source: Apple
This week only, when you share Axios Sports using your unique referral link, both you and the person you referred will have a chance to win a new iPad Pro.
How it works: 1 referral = 1 raffle ticket (up to 10 tickets). The contest runs all week, so we'll unveil the winners on Friday.
10. 🎰 Make your picks!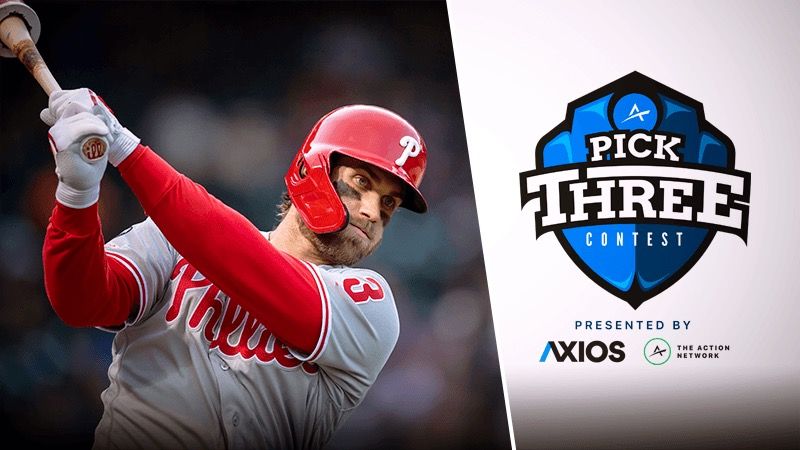 Courtesy: The Action Network/Axios
Today's Pick 3 contest will take place within The Action Network app.
Yesterday's results: 60% said the Blues would score first … 37% said Jaden Schwartz would not score a goal … 29% said a combined six goals would be scored.
13 players were perfect: Nicole Z. (Chicago); Jared Johnson (Dallas); Tucker Pearson (Minnetonka, Minn.); Tyler Chatfield (Ridgewood, N.J.); Mark Ament (Louisville); Daniel Farr (Saint Clair Shores, Mich.); Reid Ostrom (San Diego); Conner Romeyn (New York); Bill Paugh (Darien, Conn.); Jackson Smith (Kansas City); Andrew Beam (Mt. Prospect, Ill.); Marcus L. (Marlton, N.J.); Phil Johnston (Birmingham, Ala.)
See you tomorrow,
Kendall "Does not own a single scarf" Baker
Trivia answer: Chipper Jones