Axios Sports
August 28, 2019
👋 Good morning! While watching "Hard Knocks" last night, the only thing I could think about was how much Major League Baseball would benefit from a similar show.
Today's word count: 1,343 (5 minutes)
1 big thing: 🏈 The helmet industry is being disrupted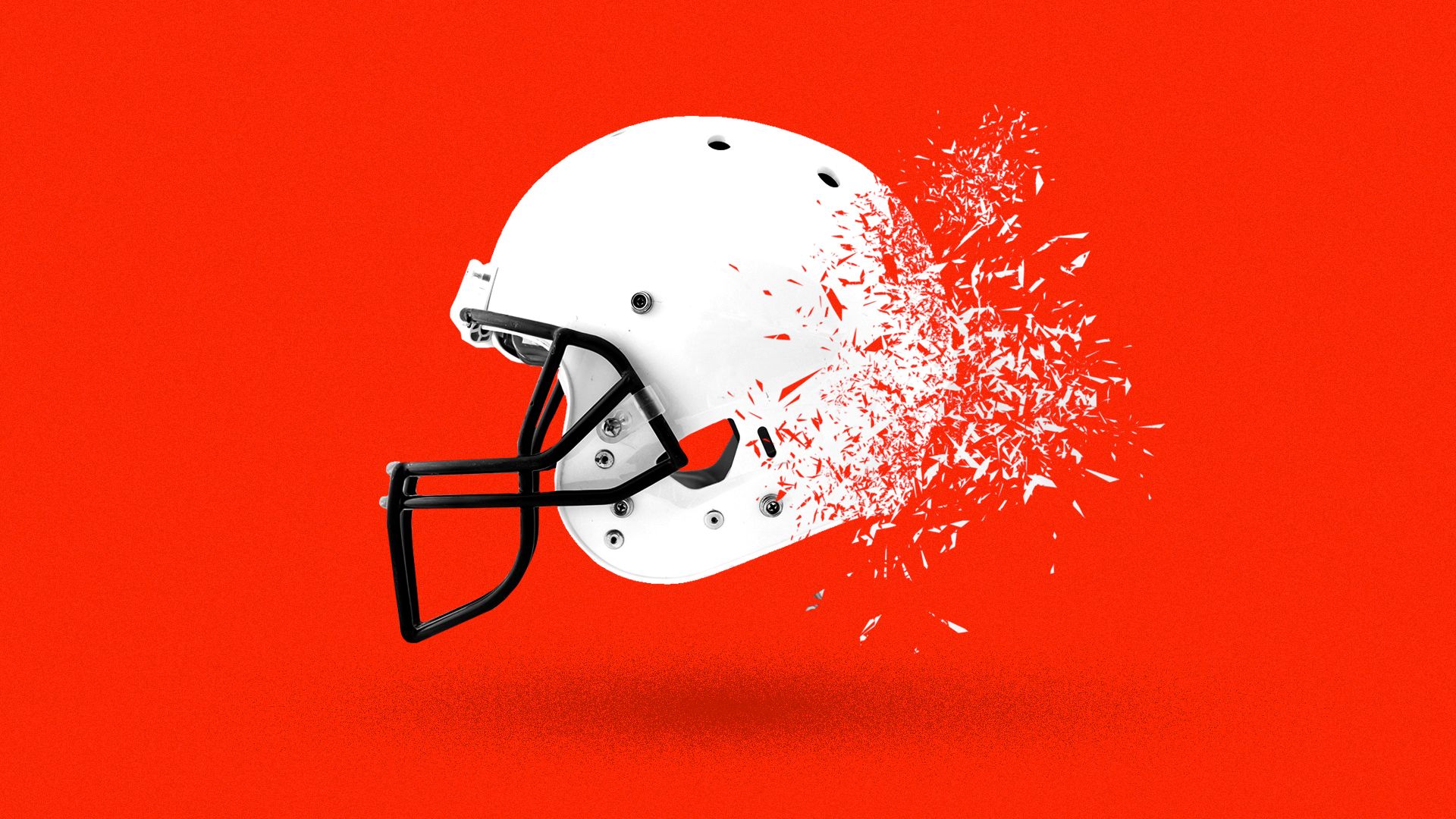 For months, Raiders receiver Antonio Brown has insisted that he be allowed to wear his favorite helmet, the Schutt AiR Advantage, even though it no longer meets the NFL and NFLPA's safety standards.
Why it matters: The Brown saga has brought attention to the world of NFL helmets, where upstart companies like VICIS are disrupting an industry long dominated by major brands like Riddell and Schutt.
The backdrop: The NFL and NFLPA have been testing helmets since 2015, but they agreed for the first time last year to ban certain models from use.
As a result, 11 new helmet models were introduced in April (up from one the past two seasons), and for the third straight year, VICIS' Zero1 helmet ranked No. 1 in safety testing.
How it works: "Traditional helmets have very rigid outer shells," VICIS founder Dave Marver tells Axios. "They're like cars were back in the 50s and 60s — if you got into a collision, the car wouldn't yield."
"By comparison, our helmets have flexible outer shells, so they yield in a collision and slow impact forces more effectively before they can reach the head."
By the numbers: NBC Sports impact-tested a Schutt AiR Advantage and a VICIS Zero1 and determined that the brain of a player wearing the Schutt helmet would feel 37.7% more force of impact than it would in the VICIS model.
The big picture: Beyond the NFL, the helmet industry as a whole is undergoing massive change, with startups introducing new technology and tackling safety concerns with a sense of urgency that long-term incumbents — unchallenged for decades — haven't had.
Youth football: In the past, most youth football helmets were just adult helmets with lightweight shells. Now, VICIS and others are designing them specifically for kids. They're also making soft cap helmets for the increasingly popular sport of 7-on-7 touch football.
Other sports: According to Marver, VICIS will be expanding into three more sports over the next six to nine months. And there are rumblings that major structural changes could be coming to hockey helmets, as the NHL deals with its own concussion problem.
The bottom line: "You have Riddell [and Schutt] for football, CCM and Bauer for hockey and Mizuno and Rawlings for baseball. Everyone has stayed in their own lane and, as a result, there's been very little disruption," Nick Esayian, CEO of LIGHT Helmets, tells Axios.
That's no longer the case, which is great news for athletes, concerned parents and pretty much everyone on this planet — well, everyone except for Antonio Brown, it would seem.
2. 📉 Prep sports participation falls for first time in 30 years
Participation in high school sports dropped in 2018-19 for the first time in 30 years, according to an annual survey conducted by the National Federation of State High School Associations.
By the numbers: The 2018-19 total of 7,937,491 participants was a decline of 43,395 from the year prior, when the number of high school athletes reached a record high of 7,980,886.
All eyes on football: Participation in 11-man football declined for the fifth straight year and reached its lowest mark (1,006,013 participants) since 1999-2000. On the flip side, participation in boys six-, eight- and nine-player football is up, and girls 11-player football has doubled over the past 10 years.
Big winners this decade: Since 2012, boys and girls lacrosse is up 19%, boys soccer is up 9% and volleyball has seen growth for both genders (up 26% for boys and 8% for girls).
Most popular sports (boys):
11-player football (1,006,013)
Track and field (605,354)
Basketball (540,769)
Baseball (482,740)
Soccer (459,077)
Most popular sports (girls):
Track and field (488,267)
Volleyball (452,808)
Basketball (399,067)
Soccer (394,105)
Softball (362,038)
3. 🎾 The two sides of tennis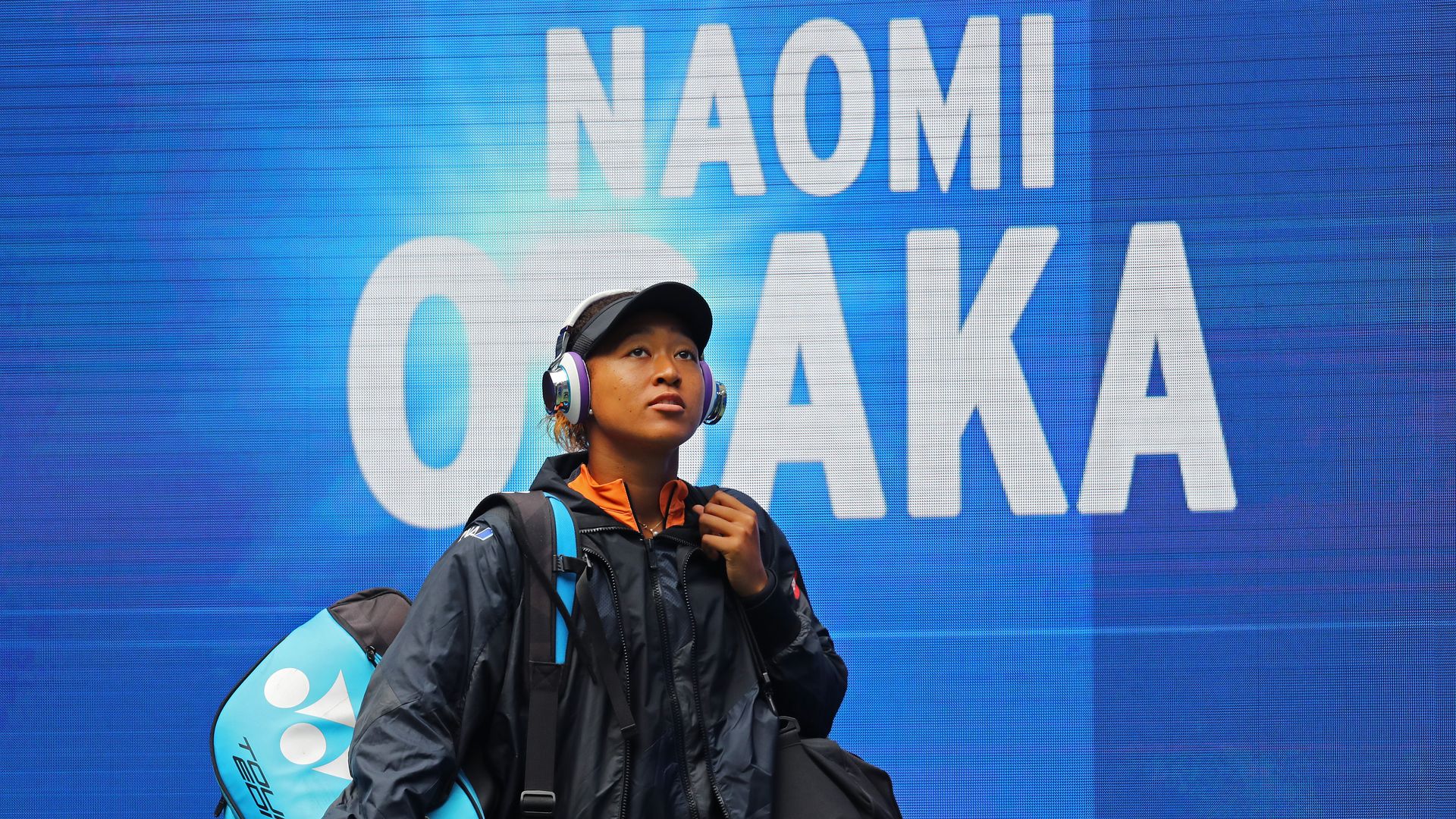 Yesterday at the U.S. Open, Nick Kyrgios put on a show, 15-year-old Coco Gauff won her debut, Naomi Osaka and Rafael Nadal took care of business and Stefanos Tsitsipas said this to an umpire: "Because you're French probably, and you're all weirdos!"
The big picture: That's the side of tennis that we see — world-famous athletes competing on well-maintained courts. But what about the side that we don't see? What about the players far removed from the spotlight, who don't have teams or leagues to cover their expenses?
22-year-old tennis pro Noah Rubin launched an Instagram account called "Behind the Racquet" to shed light on this lesser-seen part of the tennis world.
Inspired by "Humans of New York," Rubin tells the stories of the non-household names who have opened up to him about things like financial pressure and eating disorders.
The bottom line: "Pro tennis can resemble a lopsided joust between the haves and the have-nots, with the best players traveling with entourages aboard private jets, and good chunk of the field trying to break through without going broke," writes WSJ's Jason Gay (subscription).
"This disparity is unlike other major sports. The 100th-best men's soccer or basketball player in the world is usually quite wealthy. A pro men's golfer can be ranked outside the top 100 and still make more than a million dollars a year. Tennis isn't like that."
Adds Rubin: "If you don't have a coach, you're [financially] breaking even probably at 180th, 200th in the world. If you're 250th in the world ... you're probably in the red."
Go deeper: The U.S. Open is more lucrative than ever. So why is it so hard for players to make a buck? (Forbes)
4. ⚾️ Report: Royals owner negotiating sale for $1B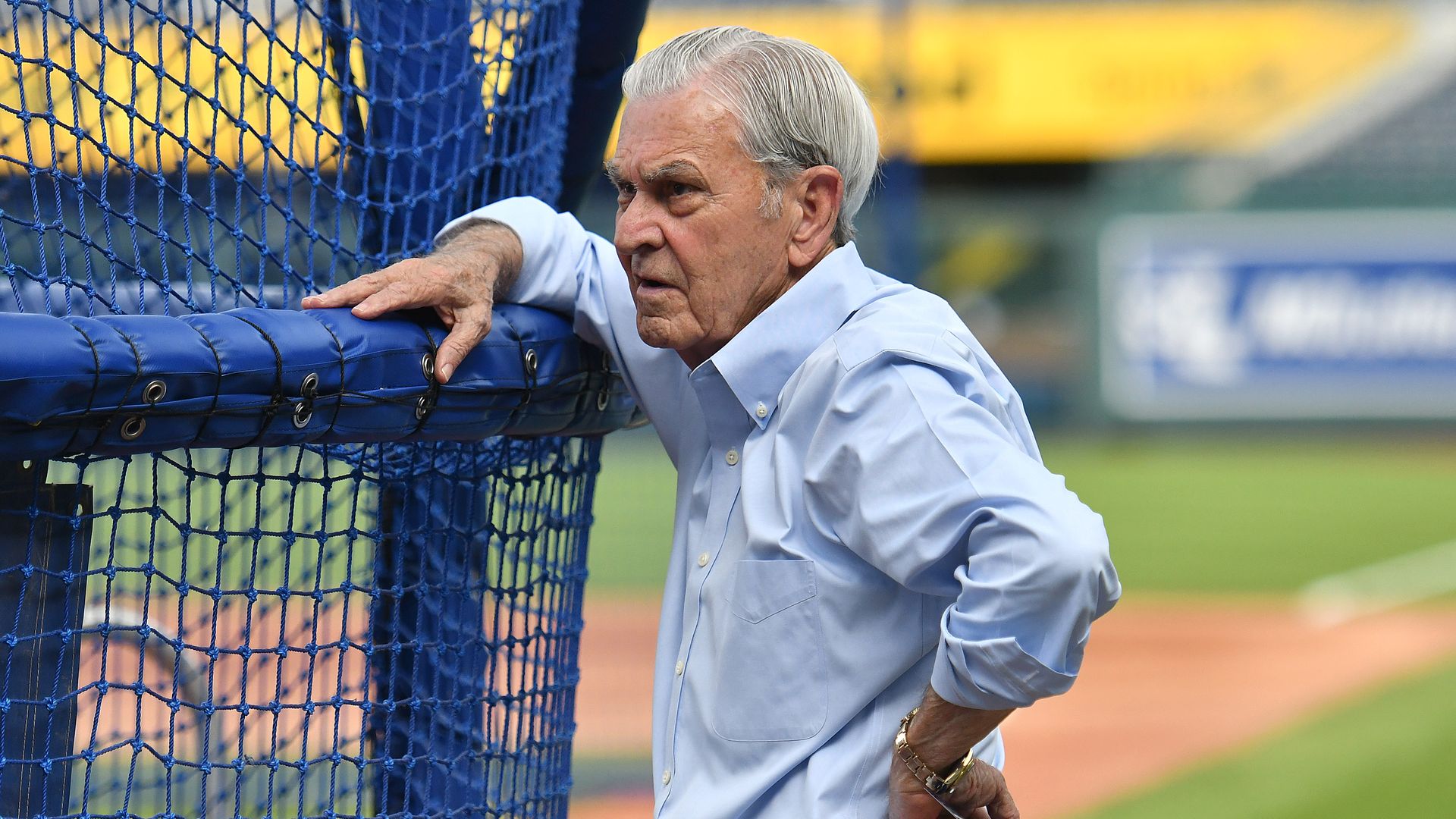 Kansas City Royals owner David Glass is negotiating a deal to sell the team to local businessman John Sherman for more than $1 billion, ESPN's Jeff Passan reports.
Meet the seller: Glass, 84, is the former CEO of Wal-Mart and purchased the Royals for $96 million in 2000, meaning he could see a nearly tenfold return on his investment less than two decades later.
Meet the buyer: Sherman, an energy entrepreneur, is currently a minority owner of the Cleveland Indians. Should this deal go through, he would divest himself from the Indians.
By the numbers: "The valuations of baseball franchises have skyrocketed in recent years, though the price of the Royals is expected to fall short of the most recent sale, when Bruce Sherman (no relation to John) bought the Miami Marlins for $1.2 billion," writes Passan.
Go deeper: A new Royals owner could mark the dawn of a new era for Kansas City baseball (The Athletic)
5. By the numbers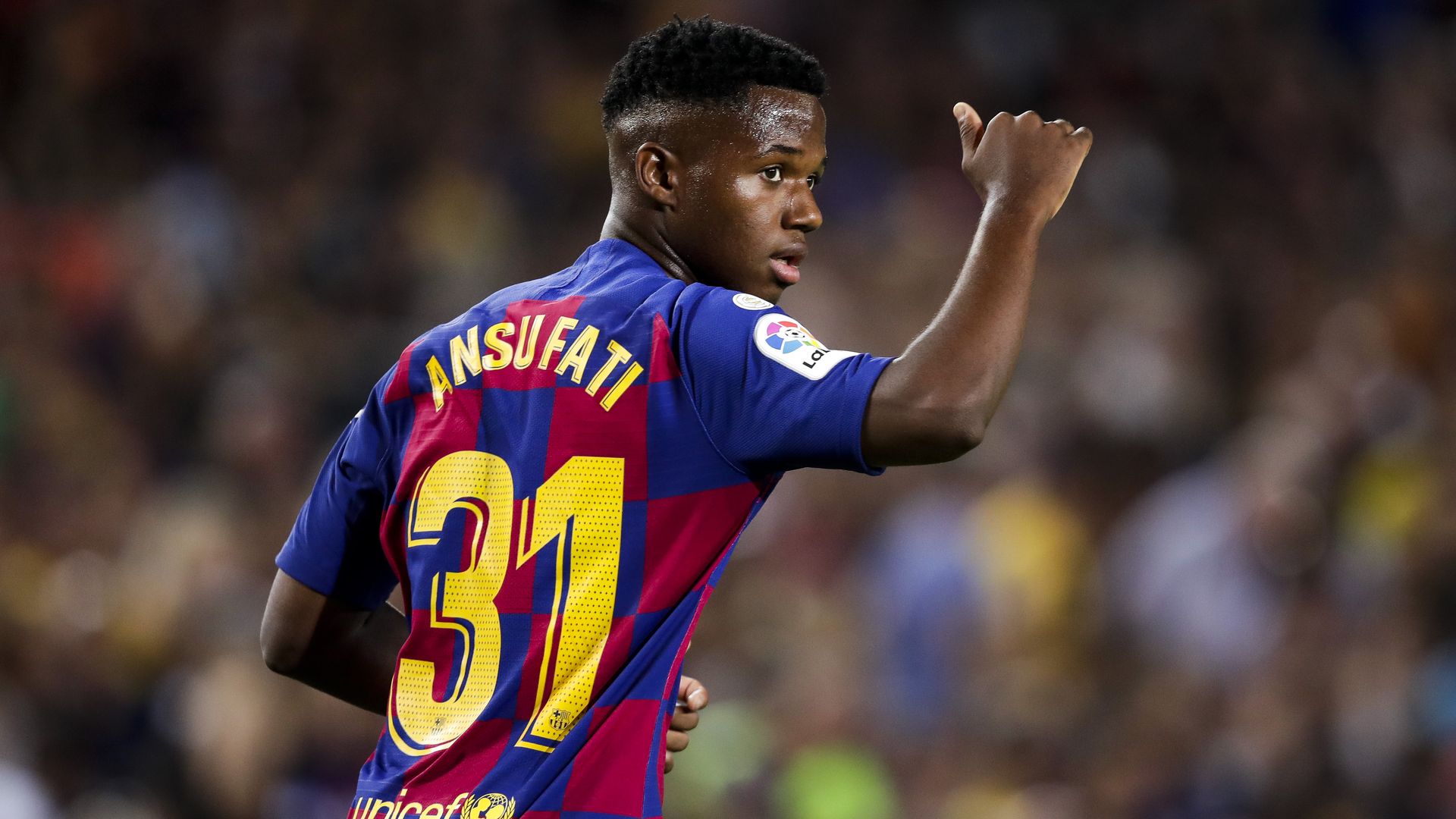 16 years, 298 days old
⚽️ La Liga: On Saturday, 16-year-old Ansu Fati became the youngest player to play for Barcelona's first team in 78 years. Fati was born in the small West African nation of Guinea-Bissau in 2002 (!) and moved to Spain when he was six. "I've been in football for 50 years and I've never seen anything like him," said his former coach.
6:48 mile pace
⏱ Running: American Zach Bitter, 33, annihilated the 100-mile world record with a time of 11:19:13 (6:48 mile pace) on Saturday. But wait there's more … Bitter then ran for another 40 minutes to reset his own 12-hour distance world record at 104.8 miles.
$3 million
🏀 Basketball: Jeremy Lin will reportedly sign a $3 million contract with the Beijing Ducks of the Chinese Basketball League — the same team that Stephon Marbury won three championships with earlier this decade. Go deeper.
6. Aug. 28, 1981: ⏱ Trading the golden mile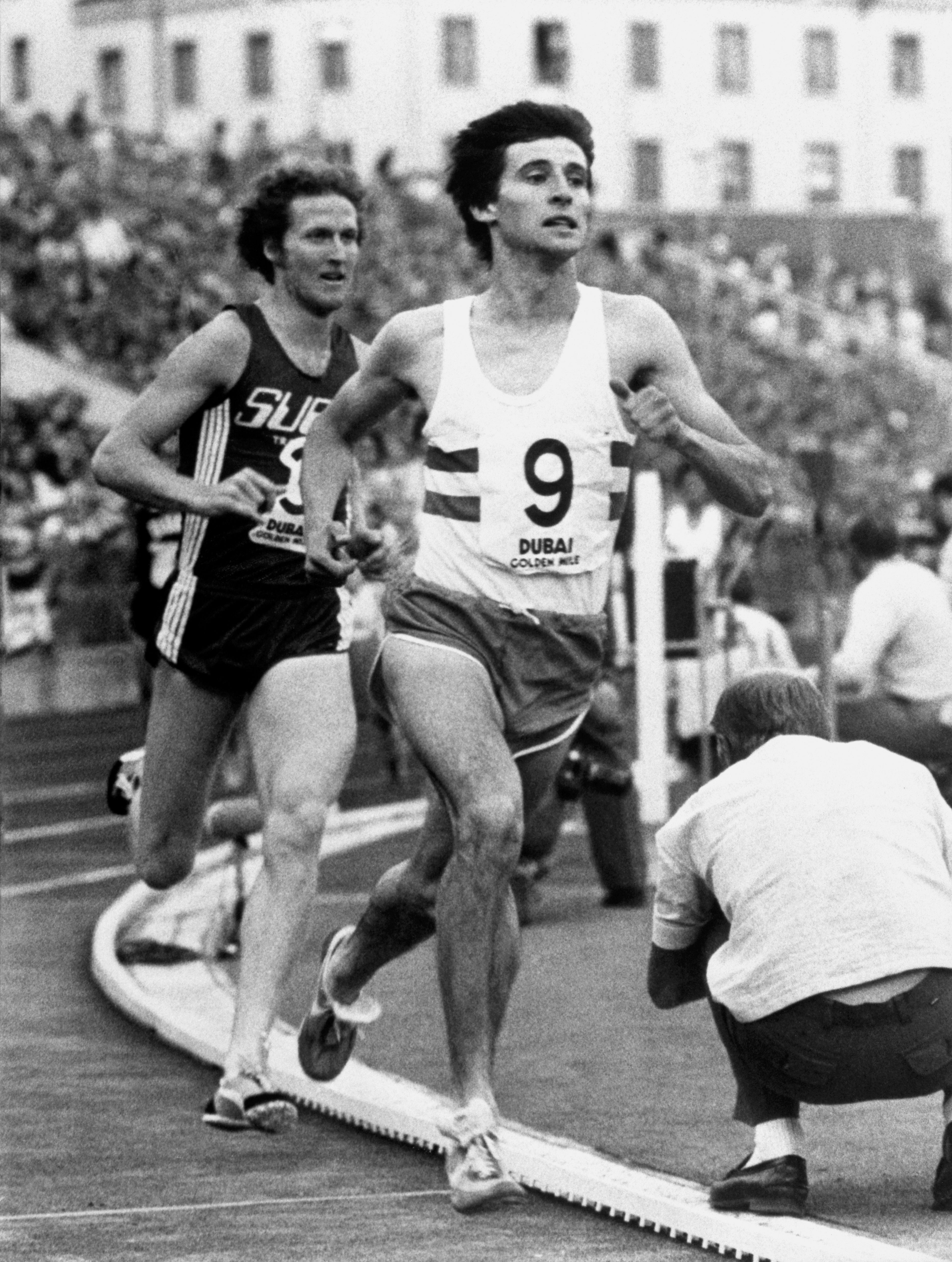 38 years ago today, the world record for running a mile changed hands for the third time in 10 days after British runner Sebastian Coe snatched the record back from fellow countryman Steve Ovett.
Timeline:
Aug. 19: Coe breaks Ovett's record with a time of 3:48:53 in Zurich, Switzerland.
Aug. 26: Ovett reclaims his record with a time of 3:48:40 in Koblenz, Germany.
Aug. 28: Coe breaks Ovett's record again with a time of 3:47.33 in Brussels, Belgium.
The big picture: The record wasn't broken again until Britain's Steve Cram ran a 3:46.32 in 1985. Morocco's Hicham El Guerrouj (3:43.13) is the current record holder.
Go deeper: The spark of the rivalry at the 1980 Olympics (Oregon Live)
7. 🏈 CFB trivia
Question: Can you name the past five Heisman Trophy winners?
Hint: Two Big 12 players, one ACC player, one SEC player and one Pac-12 player.
Answer at the bottom.
8. The Ocho: 🏊 Bog snorkeling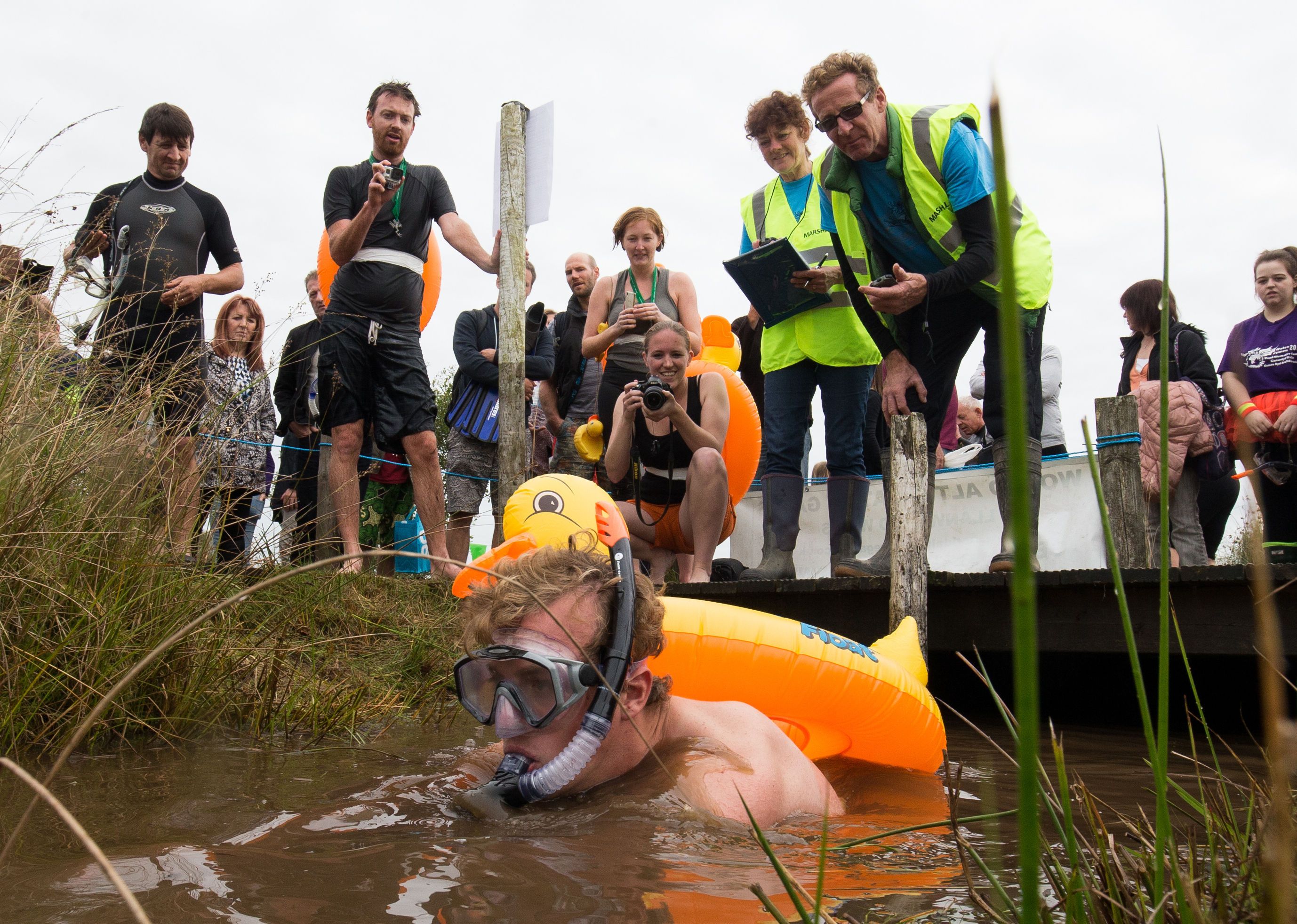 The 34th edition of the World Bog Snorkeling Championship was held this past weekend in Wales.
Details: Hundreds of costume-wearing competitors swam through a murky, water-filled trench without using swimming strokes and relying solely on their flippers to generate power.
"Bog snorkeling is utterly ridiculous and it's for everyone, all ages, abilities, shapes and sizes. The championships attract serious athletes but also lots of people in fancy dress who are there to make fun of themselves."
— Organizer Bob Greenough, more commonly known as "Bob From The Bog"
Watch: Interviews with competitors (Twitter)
See you tomorrow,
Kendall "Sports, man" Baker
Trivia answer: Kyler Murray (Oklahoma), Baker Mayfield (Oklahoma), Lamar Jackson (Louisville), Derrick Henry (Alabama), Marcus Mariota (Oregon)