🎉 Happy Friday! Congratulations on making it through another week on planet Earth.
Today's word count: 1,608 words (6 min)
Know somebody who should be reading Axios Sports? Tell them to sign up here.
1 big thing: 👊 Prepping for Saturday's fight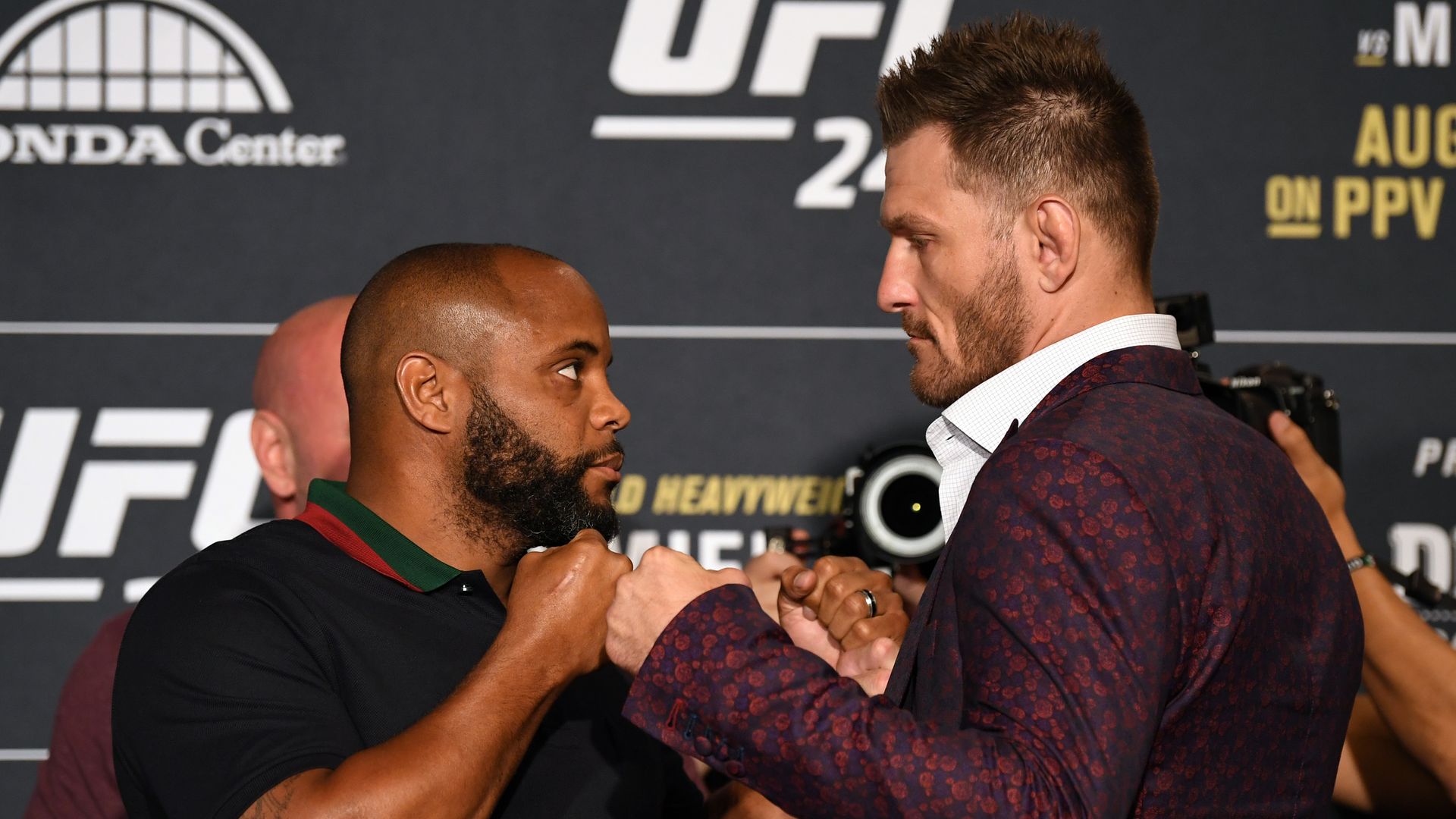 Daniel Cormier will defend his heavyweight title in the UFC 241 headliner event tomorrow night in Anaheim, California, on ESPN+ PPV (starts at $59.99).
The backdrop: His opponent is Stipe Miocic, who had dominated the heavyweight division before Cormier knocked him out in the first round last July. Miocic was granted a rematch, so here we are.
Why it matters: This could be the final fight of Cormier's storied career, as he has long stated that retirement would come in 2019 at age 40. There have also been rumblings that, should Cormier win, a third and final fight against his longtime rival Jon Jones could be next.
In other words, tomorrow night is likely either the last time or the second-to-last time that we'll get to watch one of the best MMA fighters in history step into the Octagon.
What he's saying: I spoke with Cormier ahead of tomorrow night's fight. There was a calm about him, and I could sense that he had that late-career clarity that every athlete craves — a heightened ability to live in the moment, all while still performing at the highest level.
How do you mentally prepare for a fight knowing that it might be your last one ever, while also knowing that it might not be?
"I'm just staying focused on what's in front of me right now, taking everything one day at a time. I try not to look at retirement as something that's definite, and I don't want to put an absolute on one fight — that just adds stress and worry."
How has your perspective changed from the start of your career to now?
"I think when you're younger, you're speeding through everything and you don't really take time to appreciate the journey. Now, I always try to take a breath and enjoy everything that's happening around me."
"The six years in my career that were prior to holding a UFC championship, I think today I would have taken more time to enjoy the process as opposed to trying to race to the finish line."
Why should people tune in tomorrow?
"When you get to experience MMA at its highest level, it can truly be beautiful to watch. Stipe and I both have good boxing and wrestling ability, so you can look forward to a stand up fight because it will be tough for either of us to take the other one down."
"This is going to be two guys over 240 pounds boxing with four ounce gloves. Who doesn't find that interesting? The knockout opportunities are going to be so vast, it's going to be crazy."
More UFC 241:
2. 🏈 The NFL hasn't had a lefty QB since 2017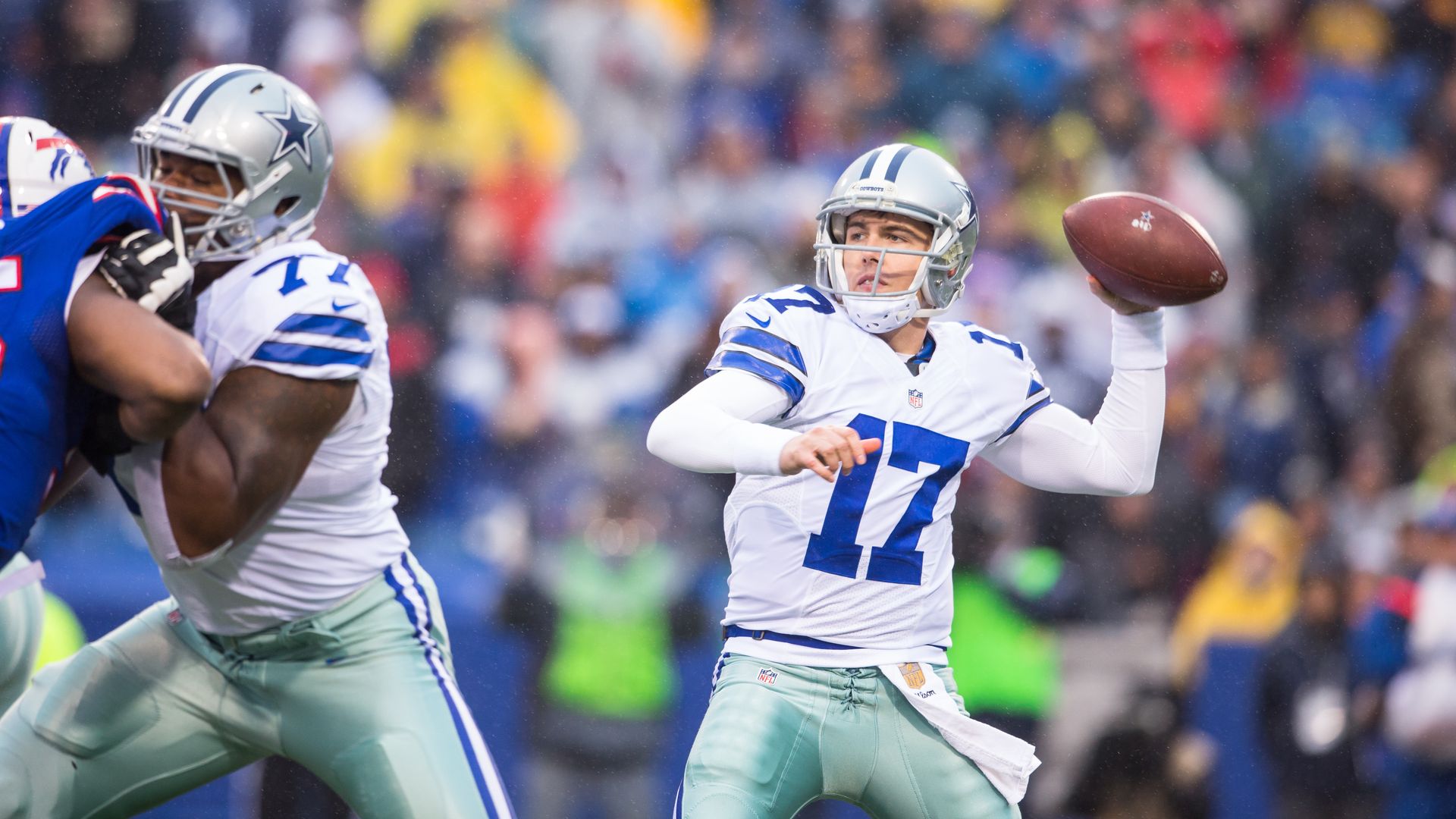 "Left-handers make up roughly 12% of the U.S. population, and the NFL has had a defining lefty quarterback in each modern era. Ken Stabler, Boomer Esiason, Steve Young, [Michael] Vick," writes WashPost's Sam Fortier.
"Yet after Kellen Moore retired to coach for the Dallas Cowboys following the 2017 season, the percentage of left-handed quarterbacks dropped to 0. None of the roughly 90 signal callers to crack an NFL active roster last season were left-handed, and this season looks as if it'll be the same."
What's happening: One reason for the decline in left-handed QBs is that, while baseball prizes southpaws, football treats them like a burden.
Teams have to prioritize right tackle instead of left tackle, coaches have to flip plays and apparently passes are harder to catch because left-handed throws "look and spin differently out of the hand."
"If [two quarterbacks] are totally equal in everything, [teams will sign] the right-hander. Everyone is more used to it," former Broncos GM Brian Xanders told WashPost.
P.S. ... Did you know that Alabama's Tua Tagovailoa, who many believe will be the next great left-handed QB, is not actually left-handed? He was born right-handed but his father switched him.
3. ⚾️ MLB's young crop of stars is historically deep
This season, 20 players under 25 years old have an OPS+ of at least 120, meaning their on-base percentage plus slugging percentage is 20% better than league average, Axios' Michael Sykes writes.
Why it matters: We haven't seen young sluggers make this big of an impact since 1970, when 21 players met the same criteria.
2019 (20 players): Yordan Alvarez, HOU (190); Cody Bellinger, LAD (178); Fernando Tatis Jr, SD (152); Pete Alonso, NYM (147); Bryan Reynolds, PIT (146); Keston Hiura, MIL (143); Rafael Devers, BOS (141); Carlos Correa, HOU (141); Juan Soto, WSH (139); Yoan Moncada, CHW (133); Ronald Acuña Jr, ATL (132); Carson Kelly, ARI (132); Luis Arraez, MIN (130); Austin Meadows, TB (129); Gleyber Torres, NYY (128); Shohei Ohtani, LAA (127); Ramon Laureano, OAK (126); Brandon Lowe, TB (124); Anthony Santander, BAL (120); Clint Frazier, NYY (120)
1970 (21 players): Bernie Carbo, CIN (164); Rod Carew, MIN (152); Bob Robertson, PIT (149); Johnny Bench, CIN (141); Rick Monday, OAK (136); Bobby Bonds, SF (135); Ed Hermann, CHW (135); Billy Grabarkewitz, LAD (134); Joe Keough, KC (133); Ken Henderson, SF (130); Reggie Jackson, OAK (127); Joe Rudi, OAK (127); Bobby Tolan, CIN (126); Nate Colbert, SD (126); Thurman Munson, NYY (126); Bill Melton, CHW (124); Ray Fosse, CLE (124); Richie Hebner, PIT (123); Don Money, PHI (123); Roy Foster, CLE (122); Bill Sudakis, LAD (121)
P.S. … Are you a data nerd? We partnered with Sports Reference on this story, and they have their own stats-centric newsletter. Check it out.
4. 🏀 DeMarcus Cousins tore his ACL, which really stinks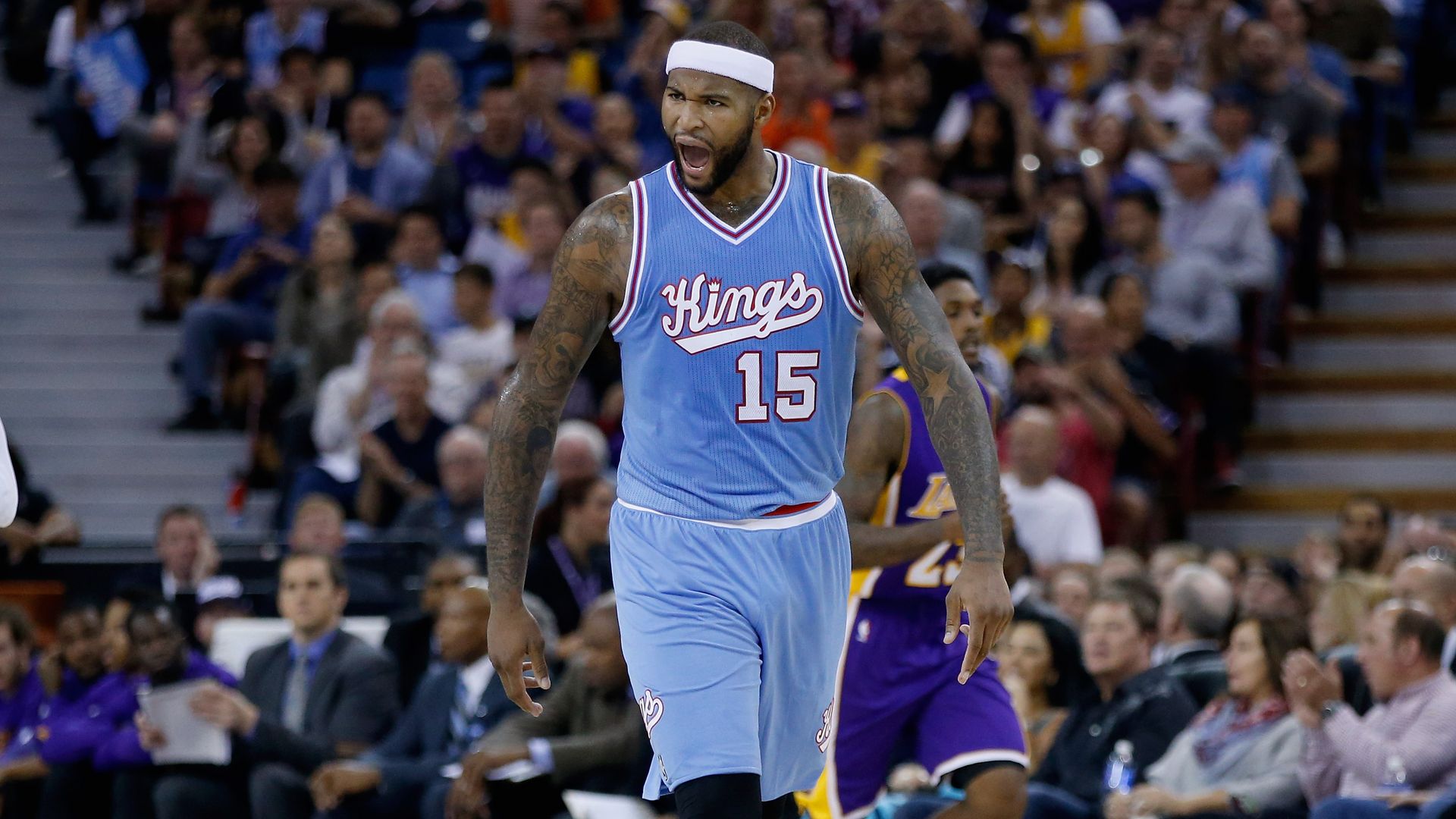 DeMarcus "Boogie" Cousins tore his ACL while playing basketball yesterday (here's the video) — an absolutely crushing blow to the Lakers' title hopes and Cousins' career.
The backdrop: This is the third major injury in less than two years for the just-turned-29-year-old, who tore his Achilles tendon in early 2018 and his quad in the first round of last season's playoffs.
By the numbers: Cousins is one of just 12 players in NBA history with career averages of 21 points and 10 boards (min. 500 games), and the other 11 are all Hall of Famers. But thanks to injuries, he's being paid like a below-average role player for the second straight year ($5 million last year, $3.5 million this year).
The bottom line: At his peak, Boogie was unstoppable. But his injury streak is making it harder and harder to envision him ever being that player again.
It's just really sad, especially when you consider how much he's matured the last few years, shedding the "hothead" image and becoming one of the more liked and respected guys in the league.
BONUS: ⚾️ Photo of the night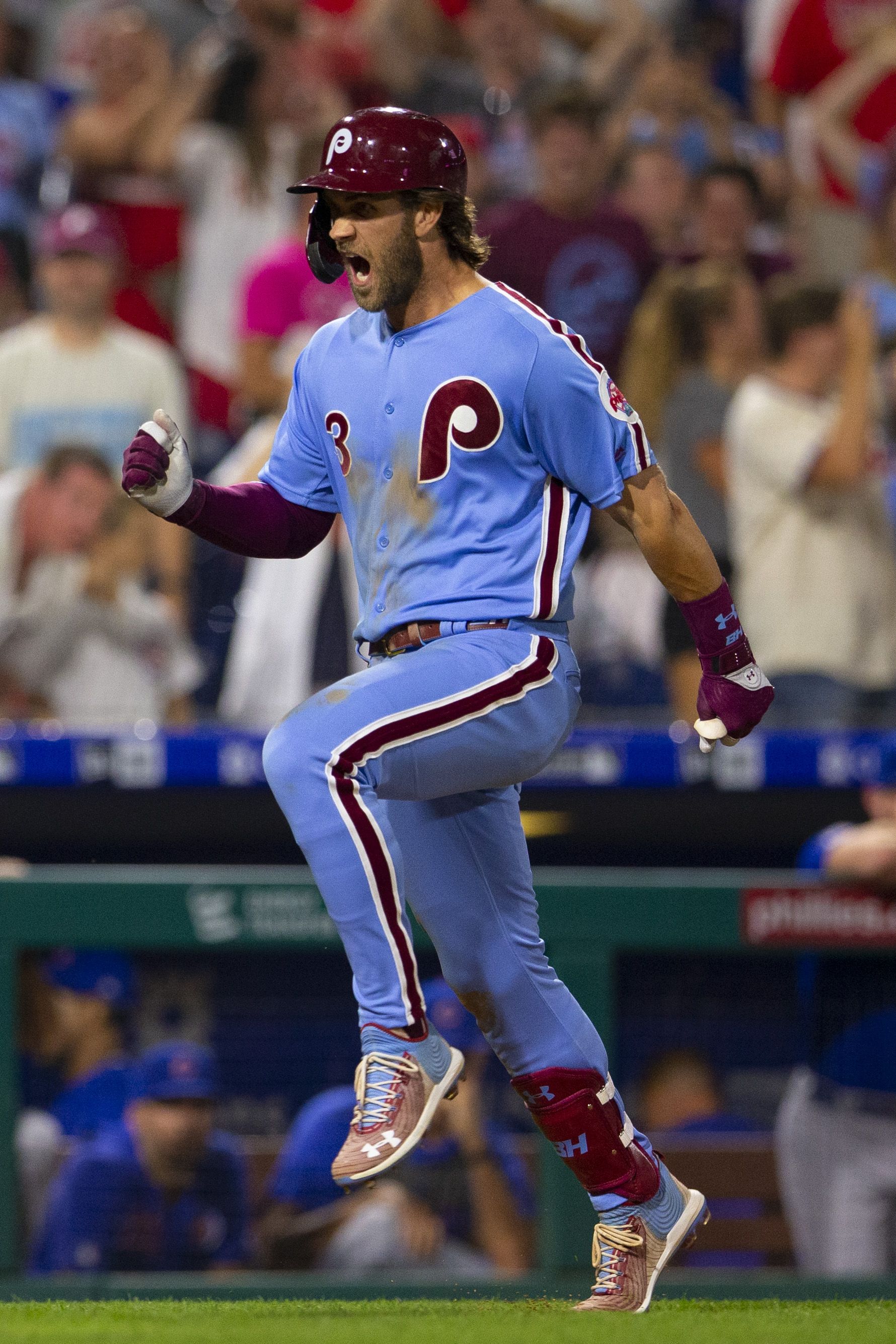 Photo: Mitchell Leff/Getty Images
Bryce Harper has hit a lot of home runs in his day — 209, to be exact. I don't think he's ever been more pumped than he was last night after hitting a walk-off grand slam to beat the Cubs.
Elsewhere around the league: There were 4.8 HR hit per game yesterday (48 in 10 games), which is the most all-time on a day with at least 10 games. Also, nine different players had a multi-HR game — the most since 2002, per ESPN.
5. 🏀 WNBA update
With about a month left in the regular season, here's a quick snapshot of where things stand in the WNBA.
League leaders:
Points: Brittney Griner, PHX (19.4); Elena Delle Donne, WAS (18.9); Natasha Howard, SEA (18.6)
Rebounds: Jonquel Jones, CONN (10.4); Nneka Ogwumike, LA (9.5); Sylvia Fowles, MIN (9.4)
Assists: Courtney Vandersloot, CHI (8.8); Kristi Toliver, WAS (6.0); Chelsea Gray, LA (5.9)
Storylines:
Griner drama: The Mercury center openly questioned her future in the WNBA after receiving a three-game suspension for fighting. "I love playing for the Mercury; that's the only reason I'm playing here right now. Definitely not playing for the W. The W don't do nothing," she told ESPN.
MVP frontrunner: Elena Delle Donne is coming off her third consecutive Player of the Week award and is a great bet to win her second MVP (2015) if the Mystics maintain the No. 1 seed.
2K debut: NBA 2K20 will introduce "franchise" and "season" modes for the WNBA, which will provide a huge platform for the growing the league.
Good read: Liz Cambage opened up about her struggles with depression in the Player's Tribune and is pushing for the league to expand its mental health policies.
6. Aug. 16, 1954: 📰 SI hits shelves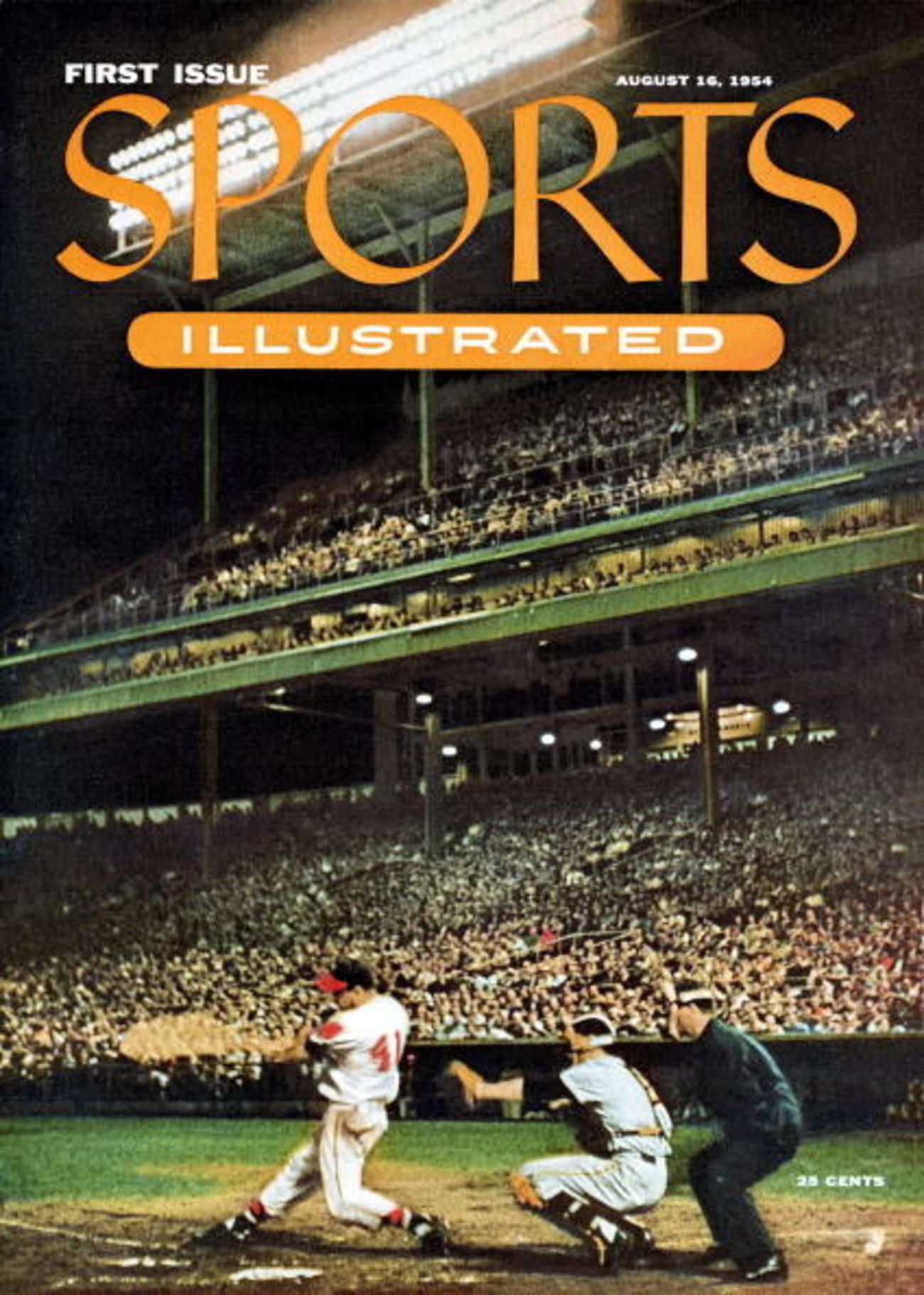 Sports Illustrated's first issue. Photo: Matt Kauffman/Sports Illustrated via Getty Images
65 years ago today, Sports Illustrated hit the shelves for the first time. The cover featured the Braves' Eddie Mathews and the magazine cost a whopping 25 cents.
Stories of the day:
Duel of the Four-Minute Men: Paul O'Neil's reporting on the clash between Roger Bannister and John Landy — the first four-minute milers.
The Golden Age is Now: Gerald Holland's account of the increased participation in sports and record-shattering performances worldwide.
Magic for the Giants: Red Smith's reporting on the stacked New York Giants, who would go on to sweep the Cleveland Indians in the 1954 World Series behind NL MVP Willie Mays (in Game 1, he made "The Catch").
Go deeper: 10 things you didn't know about SI's first issue (SI)
7. 🏈 NFL trivia
Question: Among QBs, Philip Rivers has the longest active streak of regular-season games started (208). Who is second with 147?
Hint: NFC.
Answer at the bottom.
8. The Ocho: ⚾️ World Wiffle Ball Championship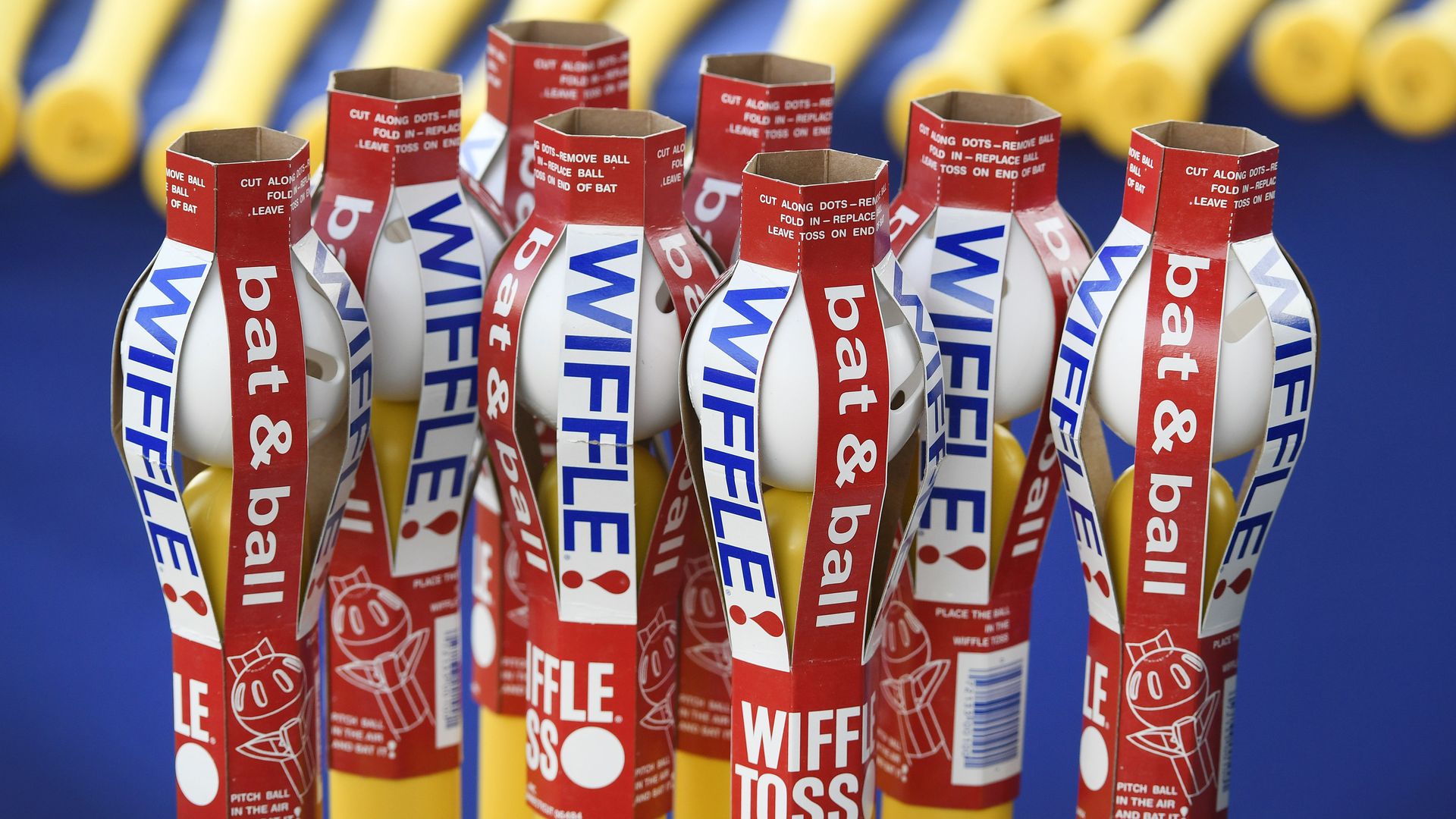 The Ringer's Zach Kram traveled to the World Wiffle Ball Championship to learn why adults across the country have turned a backyard kids' game into a competitive sport.
"The 300 or so players who make up the tournament field range in age from 7 to 60. … They range in team support, with some bringing large tents full of fans and others with sidelines as barren as the upper deck at Marlins Park."
"They range in baseball experience and preparatory intensity before games begin. Some teams hit towering home runs in batting practice; one team sits in the shade near the concession stand and shares a pre-tourney vape."
P.S. ... Kram's piece covers the more casual corner of the Wiffle Ball circuit. If you want to up the intensity, read this story about the New York-based league that has taken things to a completely different level. One guy throws 98 mph…
Enjoy the weekend!
Kendall "SI Kids superfan" Baker
Trivia answer: Matt Ryan