Axios Sports
April 18, 2019
☕️ Good morning! Pro sports gambler James Holzhauer is killing it on "Jeopardy!" right now and set another record for winnings last night with $131,127.
His secret sauce? Buzzer reaction time. "Jeopardy!" is, after all, basically a reaction-time test and a trivia contest rolled into one.
Was this email forwarded to you? Sign up here.
1 big thing: ⚽️ The soccer match of the decade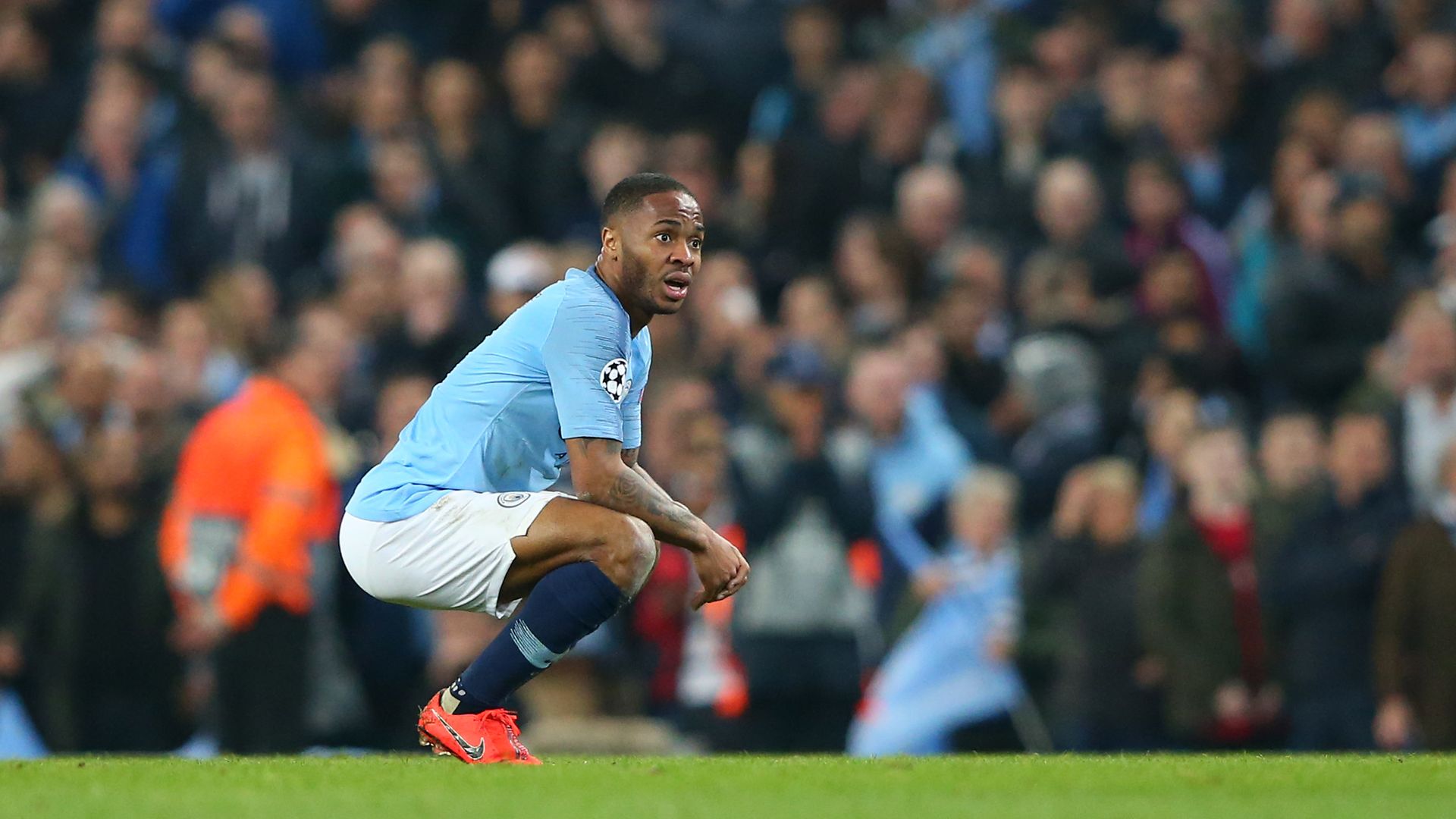 The first half-hour of Manchester City and Tottenham's second-leg quarterfinal match contained enough excitement to render it an instant classic — and then it got bonkers.
4th minute: Raheem Sterling scores to give City a 1-0 lead and leave the two-legged series tied 1-1 on aggregate, as Tottenham won the first leg 1-0.
7th and 10th minutes: Tottenham's Son Heung-Min scores back-to-back goals in the span of three minutes.
11th minute: City's Bernardo Silva scores.
21st minute: Sterling scores again to put City up 3-2 in the game and tie the series 3-3 on aggregate. But, because Tottenham had two away goals and City had none, they remained in position to advance.
Second half: The goal scoring would continue. In the 59th minute, Sergio Agüero scored City's fourth goal — the one that would have sent them through.
But 14 minutes later, Fernando Llorente scored to tie the series at 4-4 and put Tottenham back in the driver's seat. The goal was checked by Video Assistant Referee, or VAR (aka, replay) to determine if it was a handball but was ultimately awarded.
And then it got bonkers: As the clocked ticked down in stoppage time, Agüero found Sterling in the penalty box, and he scored what appeared to be a legendary goal. The crowd went absolutely nuts. City was moving on.
But then ... VAR was used once again to determine if Agüero had been offside. The referee's decision: Offside. No goal. Oh my god.
The bottom line: Thanks to soccer's unique two-legged format and VAR — which, to make things even more controversial, is making its Champions League debut this year — the greatest night in Tottenham Hotspurs history was a 4-3 loss. Sports, man.
What's next: The semifinals will take place on April 30. Tottenham vs. Ajax and Barcelona vs. Liverpool, which beat FC Porto 4-1 yesterday to win 6-1 on aggregate.
Go deeper:
2. 🏈 AAF files for bankruptcy, co-founder breaks silence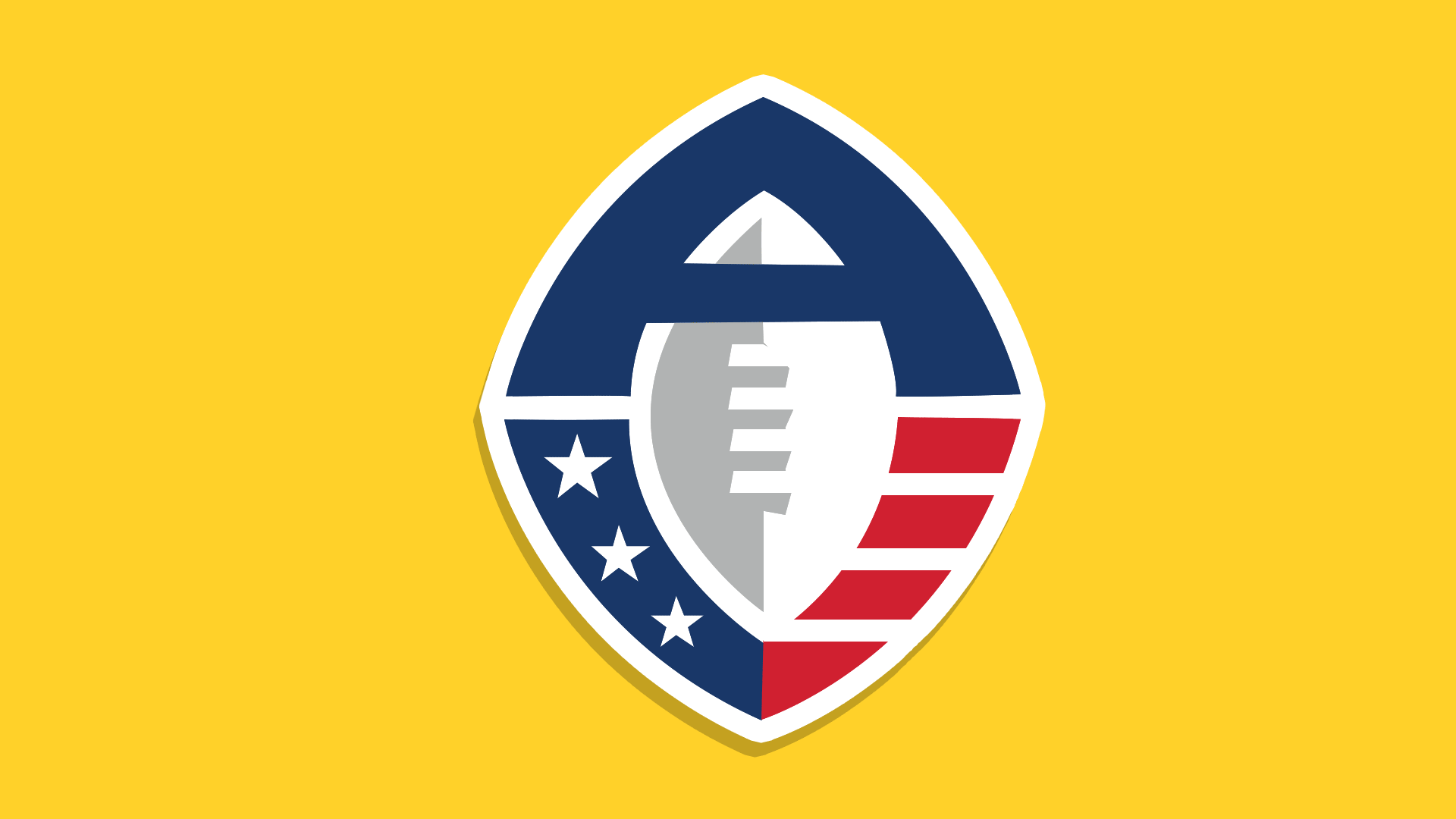 The Alliance of American Football, which suspended operations earlier this month, filed a petition for bankruptcy yesterday.
Why it matters: Based on the filing, the league had roughly $11.4 million in assets and $48.4 million in liabilities. Those liabilities include roughly $9.6 million in money owed to creditors.
In other words, it's going to take months for players, coaches, staff and other creditors to be paid what they're owed — and many of them will likely never get that money.
What they're saying: League co-founder Charlie Ebersol who, according to the filing, paid himself over $300,000 since May 15, 2018 (way too much!), broke his silence late last night in an interview with Sports Business Journal's John Ourand.
"I know everyone has conspiracy theories. But, unfortunately, this may have just died because the main investor and the founders had different visions of what the company was supposed to be. …. Our long-term vision for building something slowly and getting enterprise value was not aligned with [Tom Dundon's] vision of how he saw the league."
— AAF co-founder Charlie Ebersol
The bottom line: This story is far from over and will continue to evolve as more information comes out, but one thing is already abundantly clear: The AAF launched too soon. They rushed it.
The irony in that, as my colleague Dan Primack astutely pointed out to me, is that the primary takeaway from the "30 for 30" documentary about the XFL — which Ebersol, himself, directed — is that the XFL launched too soon.
It's incredible that he appears to have made the same mistake, especially when Vince McMahon learned his lesson and is taking things much slower with the XFL relaunch.
3. ⚾️ Study: Umpires get worse with age, not better
Boston University professor Mark T. Williams and his team of graduate students recently completed a study that examined the accuracy of MLB umpires on ball/strike calls from 2008 through 2018.
What they found: The results showed that younger umpires have performed far better than their older counterparts. Pretty alarming when you consider that more than half of the 76 full-time umps this season are 55 or older.
By the numbers:
The top five performers averaged 32.8 years of age with a bad call rate of 8.36%.
The bottom five performers averaged 57.4 years of age with a bad call rate of 14.06%.
This is concerning: Last season, Ted Barrett, 54, ranked dead last with a bad call rate of 13.8%. Yes, the same Ted Barrett who served as crew chief for the World Series.
What's happening: One explanation is that younger umpires simply haven't worked enough games to make as many errors as their older peers, but I have a different theory.
Did you know that MLB umpires are part of a virtually unbreakable fraternity that's almost as exclusive as the Supreme Court? It's insane.
Up-and-comers have to wait until one of the 70ish MLB umps either retires or is unable to work. That's literally the only way a job opens up, and some years, nobody retires.
The bottom line: Veteran umpires have no fear of being replaced and, thus, aren't motivated to perform. There's my theory. What's yours?
BONUS: Photos 'round the world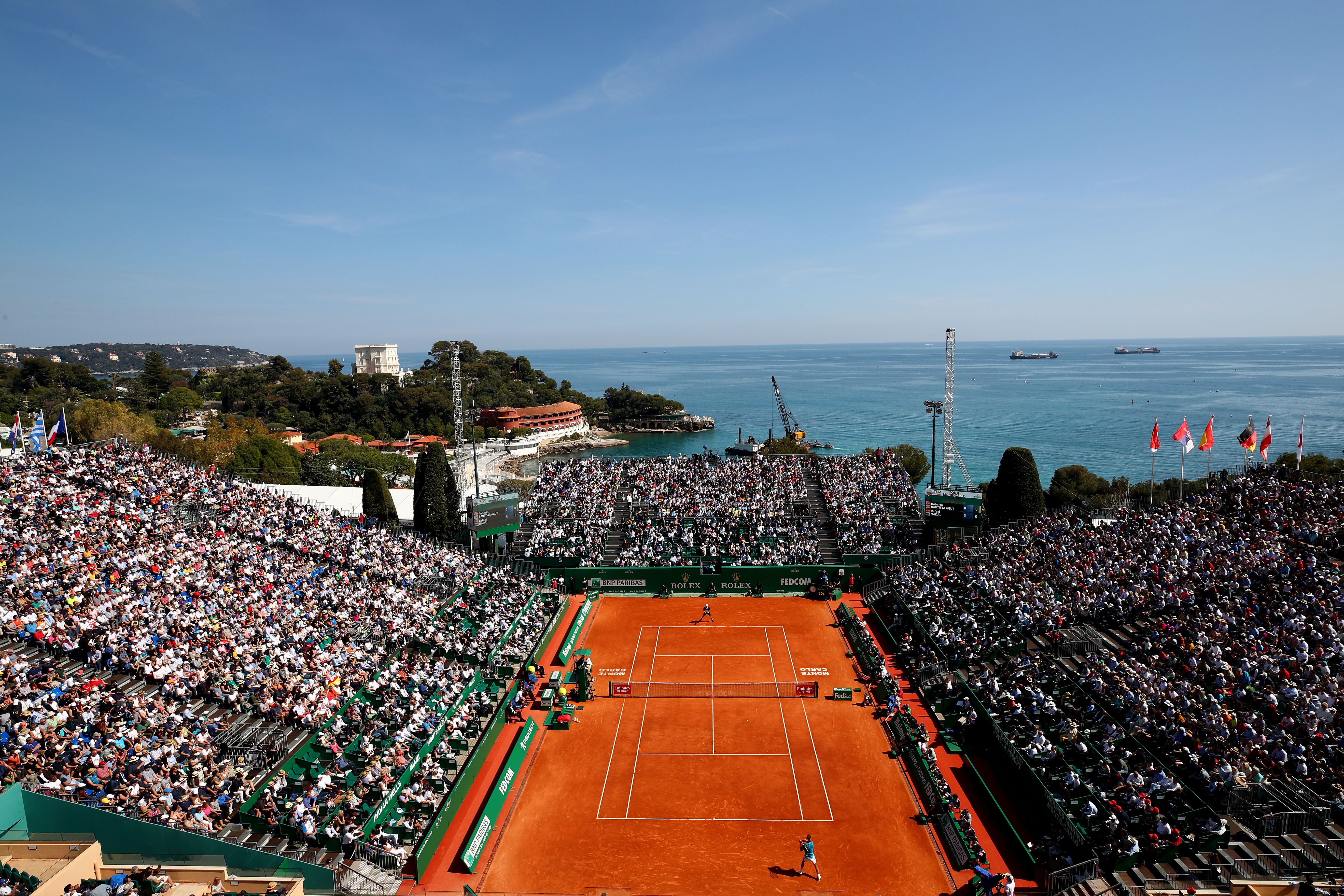 MONTE CARLO, Monaco: Every photo from the Monte-Carlo Masters is gorgeous. The clay. The waterfront. The overall "am I living in a real life James Bond movie?" vibe you get from Monte Carlo in general. V into it. More photos.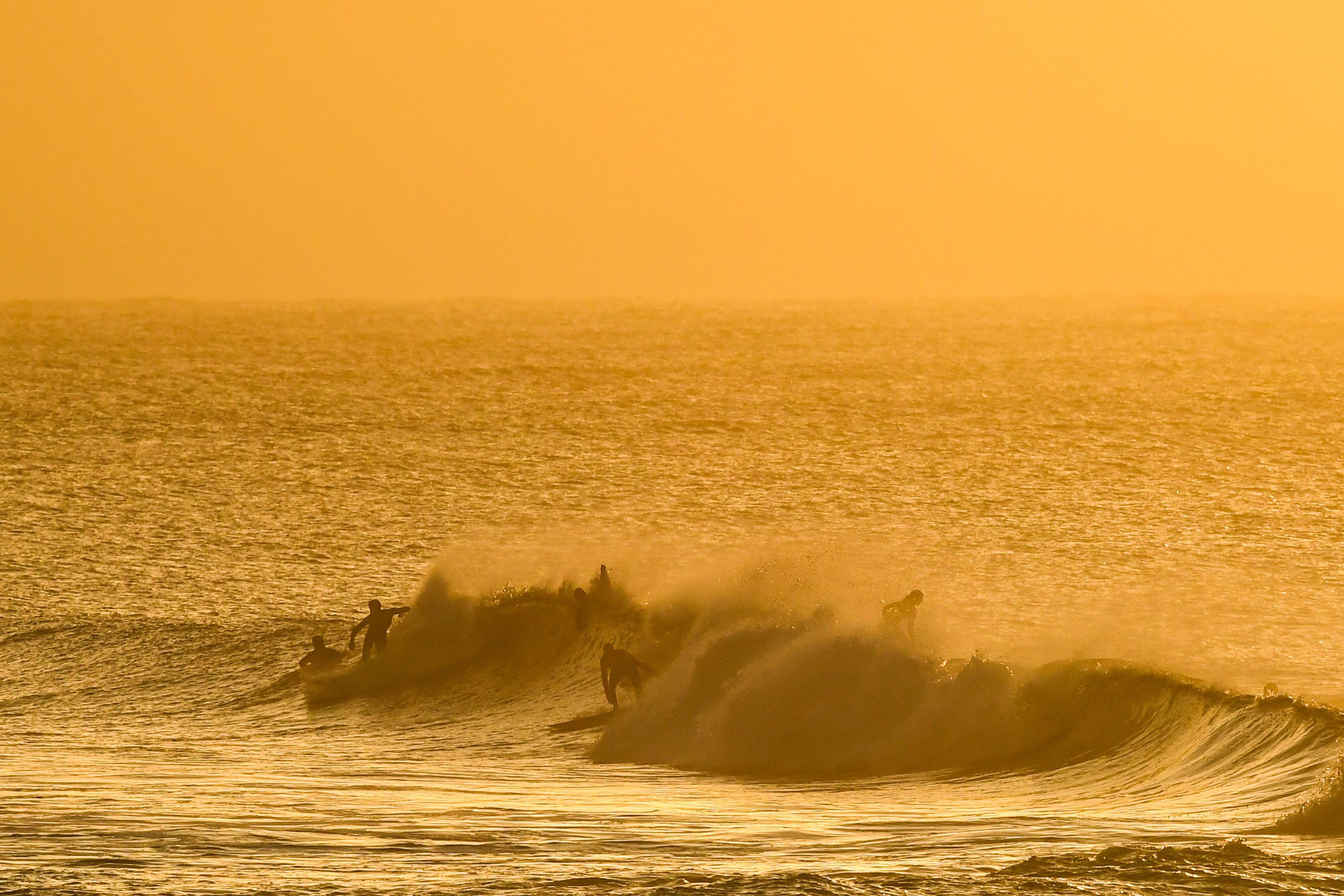 VICTORIA, Australia: Surfers warm up at sunrise on Day 2 of the World Surf League Rip Curl Pro event at Bells Beach. Highlights, standings and more.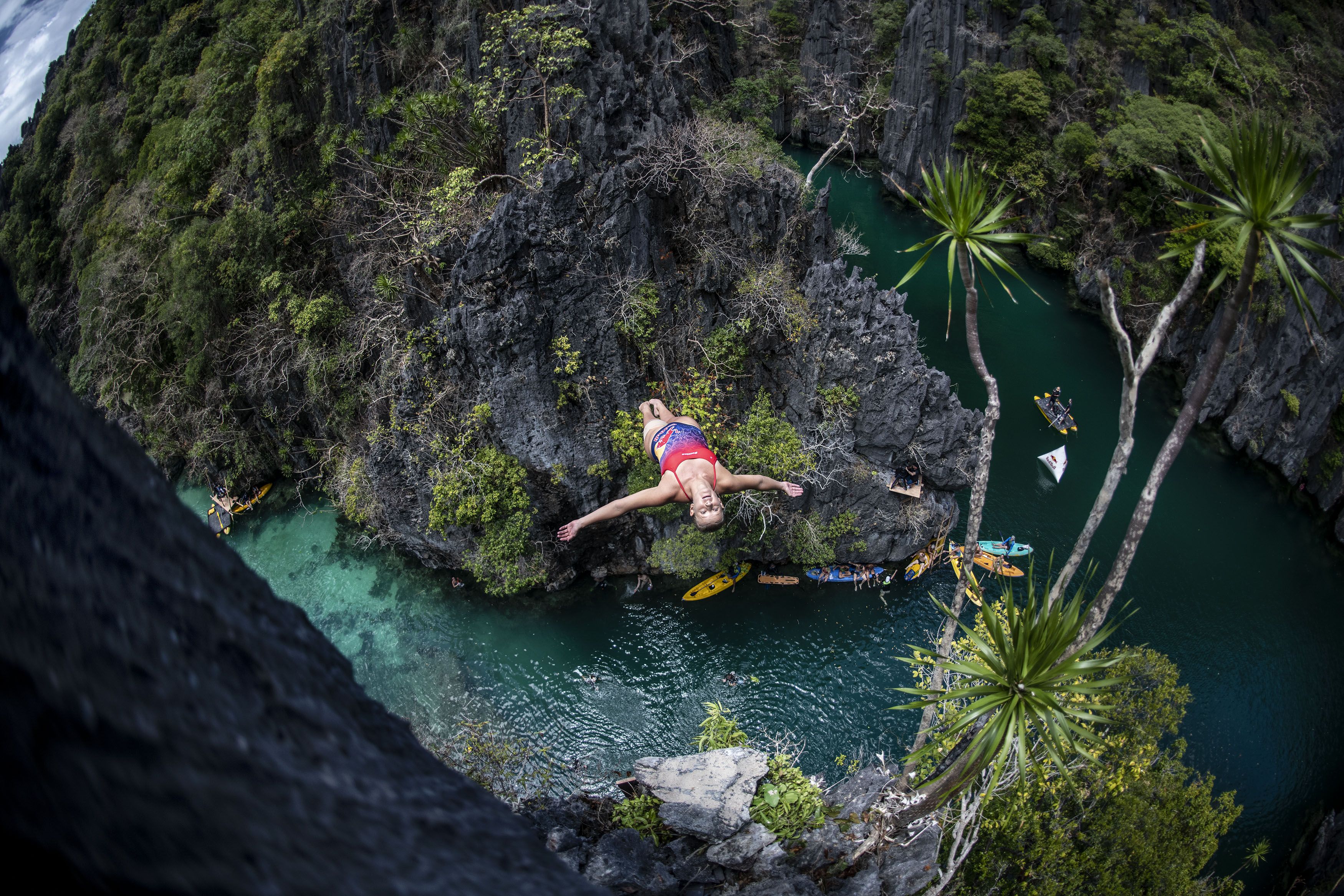 PALAWAN, Philippines: Rhiannan Iffland of Australia dives backwards off a cliff at the Small Lagoon on Miniloc Island during the first stop of the Red Bull Cliff Diving World Series.
4. 🏀 NBA playoffs: Scoreboard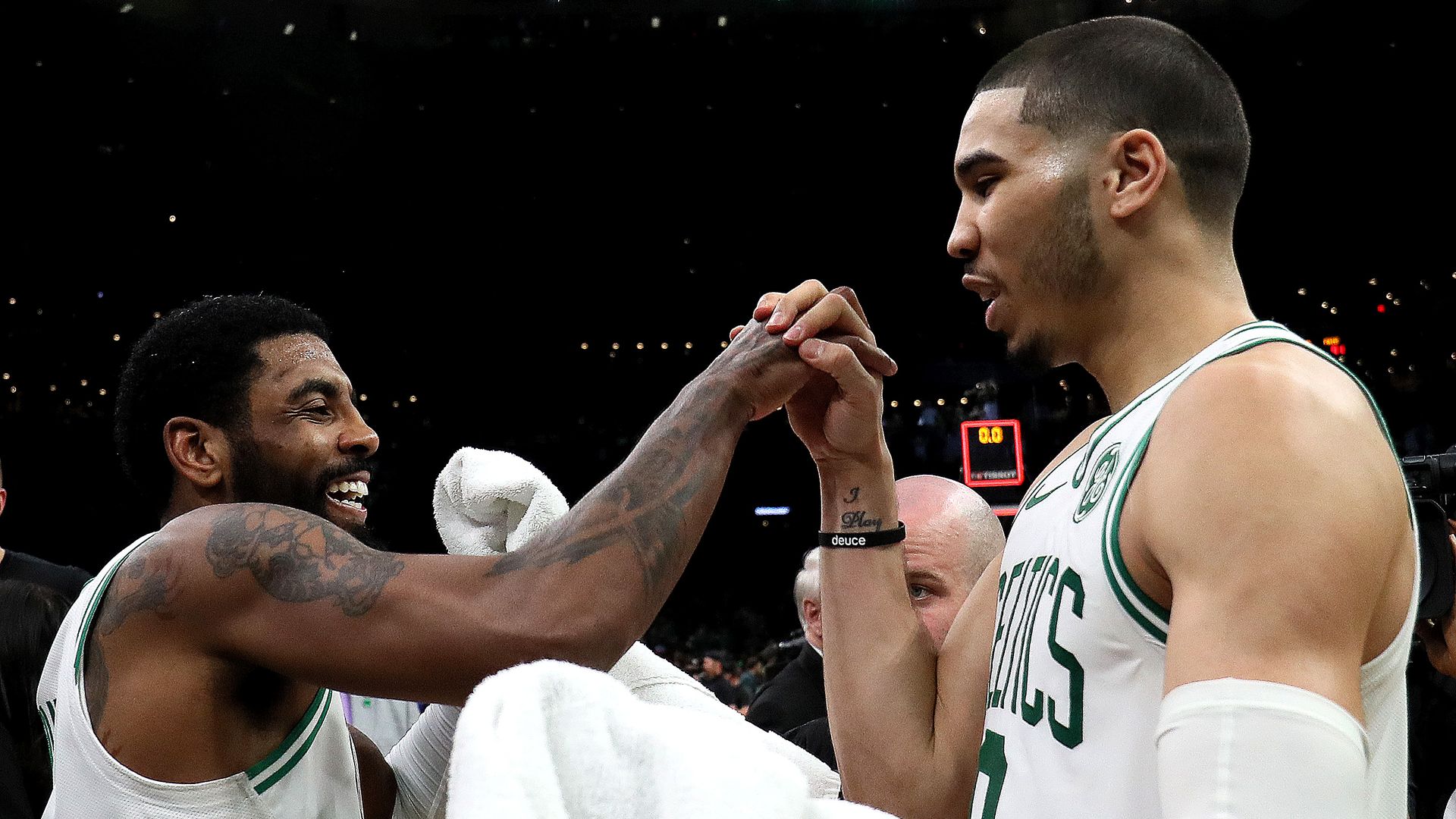 Celtics 99, Pacers 91: Kyrie Irving (37 pts) and Jayson Tatum (26 pts) helped Boston storm back. … After scoring just eight points in the third quarter of Game 1, the Pacers scored just 12 in the fourth and made zero shots inside the arc. Boston leads 2-0.
Bucks 120, Pistons 99: Giannis Antetokounmpo (26 pts), Khris Middleton (24 pts) and Eric Bledsoe (27 pts) combined for 77 points on 27 of 45 shooting (60%) to lead Milwaukee to another rout. ... Detroit needs Blake Griffin (knee) back so badly, man. Milwaukee leads 2-0.
Rockets 118, Jazz 98: James Harden notched a triple-double (32-13-10) as the Rockets improved to 8-0 at home in the first round under Mike D'Antoni. ... Rough game for Donovan Mitchell (11 pts, 5-19 FG). Houston leads 2-0.
📺 Tonight: Sixers vs. Nets (8 pm ET, TNT); Nuggets vs. Spurs (9, NBATV); Warriors vs. Clippers (10:30, TNT). All series tied 1-1.
5. 🏒 NHL playoffs: Best everything
Best save: Avalanche goalie Philipp Grubauer made an incredible pad save in overtime to help Colorado beat Calgary 3-2 and take a 3-1 series lead. ... Fun fact: The top two regular season teams (Flames and Lightning) are now 1-7 in the playoffs.
Best new "Drake Curse" evidence: Drake showed up in a Maple Leafs jersey last night, and they promptly lost 6-4 to the Bruins to bring the series back to even. This keeps happening. When Drake roots for someone, they lose. Hide your kids, hide your wife, hide your favorite team.
Best mid-season trade: Since coming over from the Rangers at the trade deadline, Mats Zuccarello's aura has taken on "somewhat of a mythical form" in Dallas. He scored his third goal of the series in the Stars' 5-1 win over the Predators last night. Series tied 2-2.
📺 Tonight: Capitals vs. Hurricanes (7 pm ET, NBCSN); Blues vs. Jets (8:30, CNBC); Golden Knights vs. Sharks (10, NBCSN).
6. 🏀 April 18, 2008: The end of the SuperSonics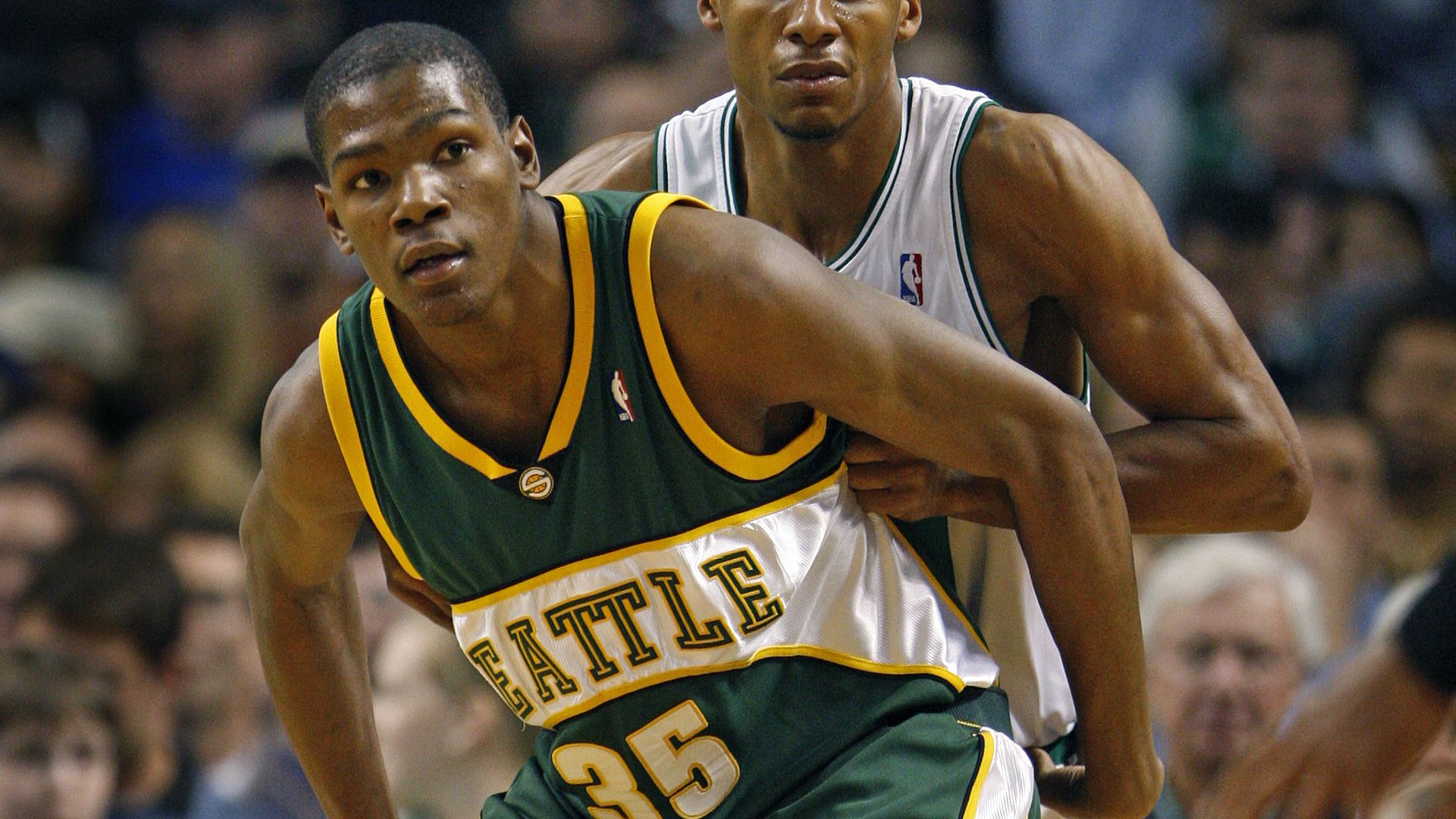 11 years ago today, NBA owners voted 28-2 to move the Seattle SuperSonics to Oklahoma City despite controversy swelling around the vote.
Details: The fight to keep the team in Seattle turned ugly with the public unwilling to pay for a new arena. The lease was terminated months later and the Sonics left.
Fast forward: The Thunder built one of the most talented rosters ever, adding Russell Westbrook (4th pick, 2008), Serge Ibaka (24th pick, 2008) and James Harden (3rd pick, 2009) to a roster led by Kevin Durant (2nd pick, 2007).
Since the move, the Thunder have gone an impressive 538-348 with eight playoff appearances and one Finals appearance.
Go deeper: Seattle's fight to bring back the SuperSonics never ended
7. 🏈 Super Bowl trivia
Question: Who are the only two schools to produce three Super Bowl-winning quarterbacks? Bonus points: Name all six QBs.
Hint: One plays in the Big Ten and the other plays in the SEC.
Submitted by: Anthony Amoroso (New York)
Answer at the bottom
8. The Ocho: Computers invented a new sport called "Speedgate"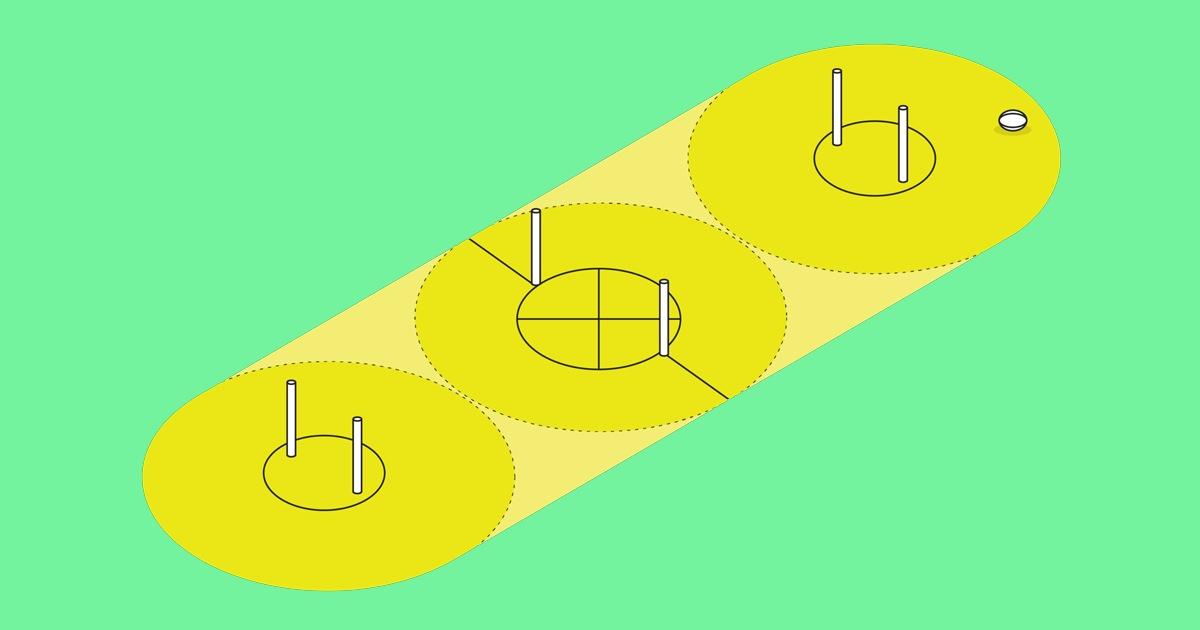 From Mike Sykes: What do you get when you take the rules from 400 different sports, plug them into an AI and ask it to create a new sport? Speedgate, apparently.
How it works: Speedgate is played with six players on each team — three forwards and three defenders. It's an unusual mix of soccer and rugby with a bit of a Quidditch vibe, as well.
Once you've kicked the ball through a center gate (which you can't step through), your team can score on one of the end gates — and you get an extra point if you ricochet the ball through the gate.
A rugby-style ball is used to play the game. Players can pass or kick the ball to move it; kicking, hitting and pushing aren't allowed; and players can't stay still, as the ball has to move every three seconds.
What's next: Design agency AKQA created the sport as an exercise for Design Week, but is now in talks with the Oregon Sports Authority about a potential Speedgate intramural league.
9. 🏈 NFL schedule released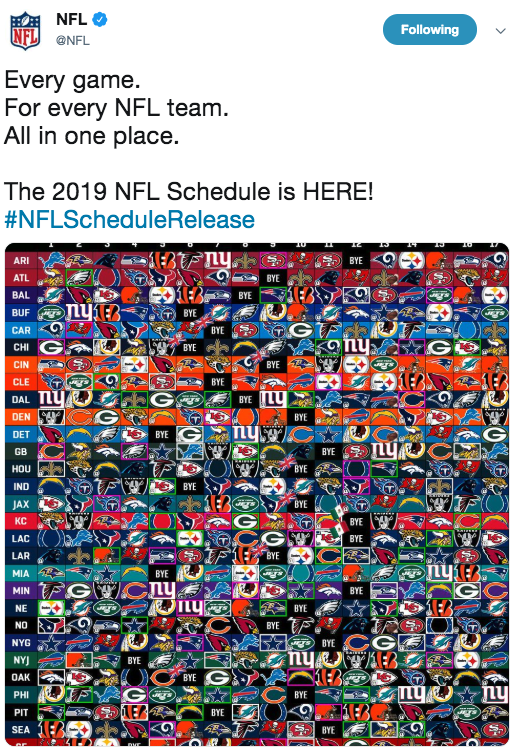 Kickoff: Packers at Bears on Thursday, Sept. 5. Only 140 days away!
Hardest schedule (based on current rosters): Raiders followed by the Broncos, Texans, Falcons and Titans.
Easiest schedule: Patriots (is this a sick joke?) followed by the Jets, Bills, Eagles and Browns.
Weirdest schedule: The Falcons don't play an outdoor game until Week 11 and only three of their 16 games are outdoors. That is insane.
Best video: Here is three minutes of Andrew Luck reading the Colts schedule and dropping some fun facts. The man is a national treasure.
10. 🎰 Pick 3: Make your picks! Pro tip: Download The Action Network app to master the art of sports betting.
1. Who will win the Blues vs. Jets game?
Know this: Neither team has won on its home ice in the series, and tonight's game is in Winnipeg (Jets).
Watch: 8:30 pm ET (CNBC)
2. Will Nuggets vs. Spurs go over or under 210.5 points?
Know this: San Antonio won Game 1, 101-96 (197 total points). Denver won Game 2, 114-105 (219 total points).
Watch: 9 pm ET (NBATV)
3. Which NBA player will score the most points tonight?
Multiple choice: Joel Embiid, D'Angelo Russell, DeMar DeRozan, Kevin Durant, Lou Williams or the field (anyone else)?
🎰 Play now: Make your picks (cutoff time: 8 pm ET)
Yesterday's results: 80.3% correctly predicted that the Rockets (-6.5) would cover the spread … 54.6% correctly predicted that Bruins vs. Maple Leafs would go over 5.5 goals … 1.8% correctly predicted that either the Pacers or Celtics would score fewer than 15 points in a quarter.
Four players nailed all three picks: Divyang Arora (Chandigarh, India); Victor Cooper (Atlanta, Georgia); Bret (Troy, Ohio); Claire Fitzpatrick (Denver, Colorado)
Thanks,
Kendall "Currently on repeat" Baker
Trivia answer: Purdue (Len Dawson, Bob Griese, Drew Brees) and Alabama (Bart Starr, Joe Namath, Ken Stabler)