Axios Sports
July 10, 2019
👋 Good morning! Let's begin with one of the most shocking stats of all time:
John Calipari has coached in college for 26 years and has produced 33 first-round picks. And yet, somehow, Earl Barron is his only player to win an NBA title, logging zero playoff minutes for the 2006 Heat. Proof.
Today's word count: 1,374 words (~5 mins)
1 big thing: ⚽️ Life after winning the Women's World Cup
The U.S. women's national team will bask in a ticker-tape parade through Manhattan today — and then it's back to work.
What's happening: In the wake of the Americans' fourth World Cup title, the hard part remains: boosting interest in the National Women's Soccer League, where all 23 members of the USWNT spend their springs and summers.
Good news: The nine-team NWSL just announced an agreement with ESPN to televise 14 games during the season's second half, and Budweiser signed on as a sponsor. Wider reach plus more money equals better product.
Bad news: Capitalizing on the World Cup frenzy is easier said than done, especially when attendance is already somewhat of a struggle. Portland averages 18,000 fans and Utah averages 11,000, but the other seven teams average fewer than 5,000.
The big picture: While the NWSL still boasts the majority of the world's top players (including reigning world player of the year Marta), Europe is beginning to close the gap.
Wealthy clubs like Olympique Lyon (France) and Barcelona (Spain) have bolstered their investments in women's soccer, leading to a record seven European countries — loaded with players developed by those clubs — reaching this year's World Cup quarterfinals.
If the NWSL can't keep up, the balance of power in the sport could ultimately shift — both at the club level (Americans could be lured overseas by bigger paychecks) and internationally (continued investment could threaten the USWNT's dominance).
The bottom line: The seven-year-old NWSL has already survived longer than its predecessors, the Women's United Soccer Association (2001-03) and Women's Professional Soccer (2007-12), so they're clearly doing plenty of things right.
But now, with the future of U.S. women's soccer at stake amid the rise of European challengers, the league must seize the moment like never before.
P.S. … The USWNT will return to action on August 3 at the Rose Bowl in a friendly against Ireland.
2. ⚾️ The All-Star Game was good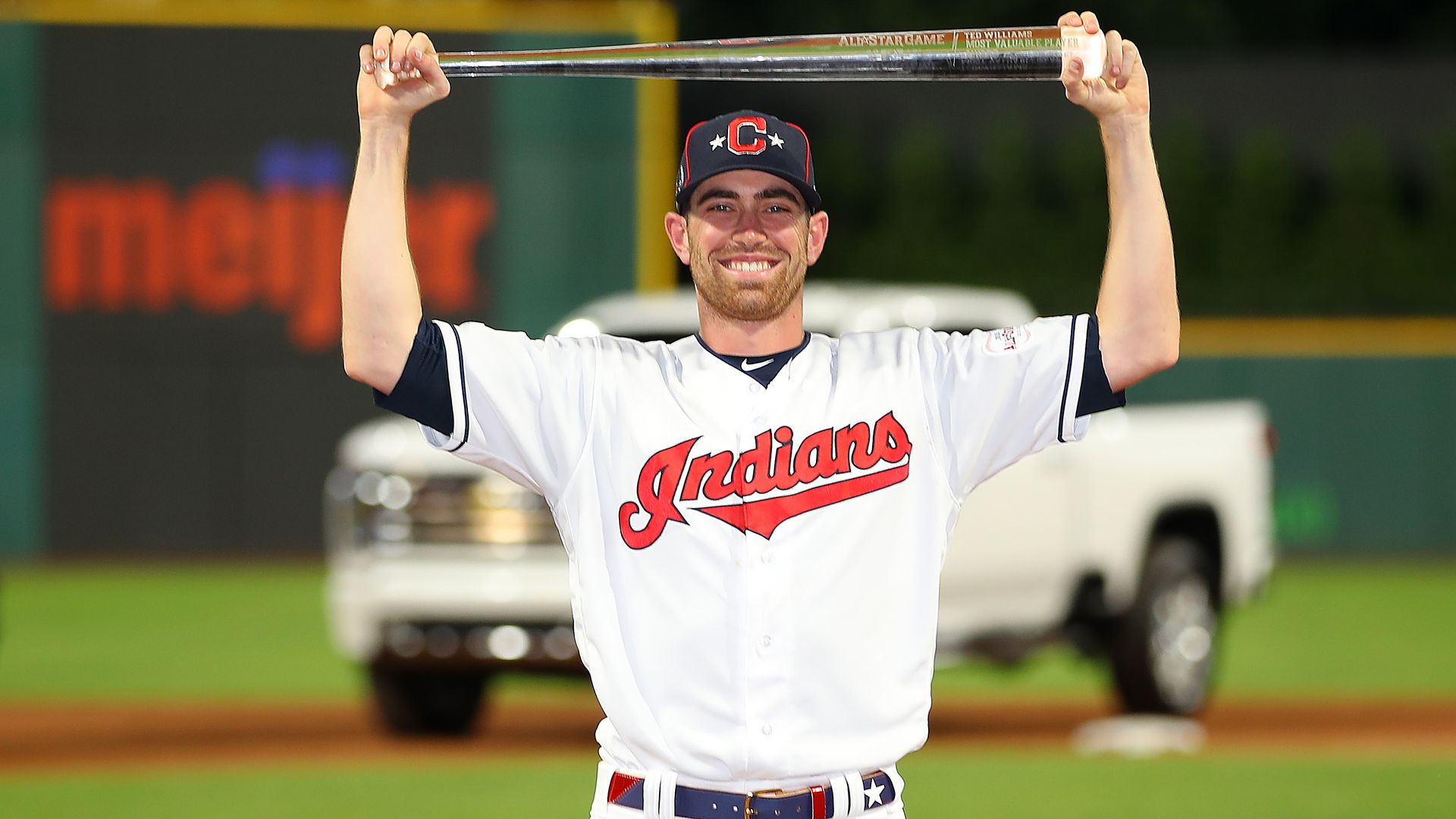 "The good folks of Cleveland can't help themselves, always hoping for the best, but bracing themselves for the worst," USA Today's Bob Nightengale writes:
"Well, leave it to this proud city to bring back memories of good old-fashioned baseball, celebrating the beauty and essence of the sport, in a truly wonderful All-Star experience."
"The American League won 4-3, but it will be forever remembered as a pure wholesome game with no frills or gimmicks, filled with drama that reminded us why we fell in love with the game in the first place."
"There were real, authentic, sustained rallies … Yankees second baseman D.J. LeMahieu provided us the first All-Star bunt by a position player in a nine-inning game since Ozzie Guillen in 1991. We had a double steal … two double plays and not a single error."
What they're saying:
NL manager Dave Roberts: "I thought the city of Cleveland did a fantastic job. The logistics, the city, the weather, the fans [during] the parade, during the game, attentive, cheering."
Game MVP Shane Bieber: "It's such a good, hard, gritty town. ... I was talking to some guys, and they said it's one of the better-run All-Star Games and weekends that they've been to."
Go deeper:
3. 🏆 The ESPY Awards are tonight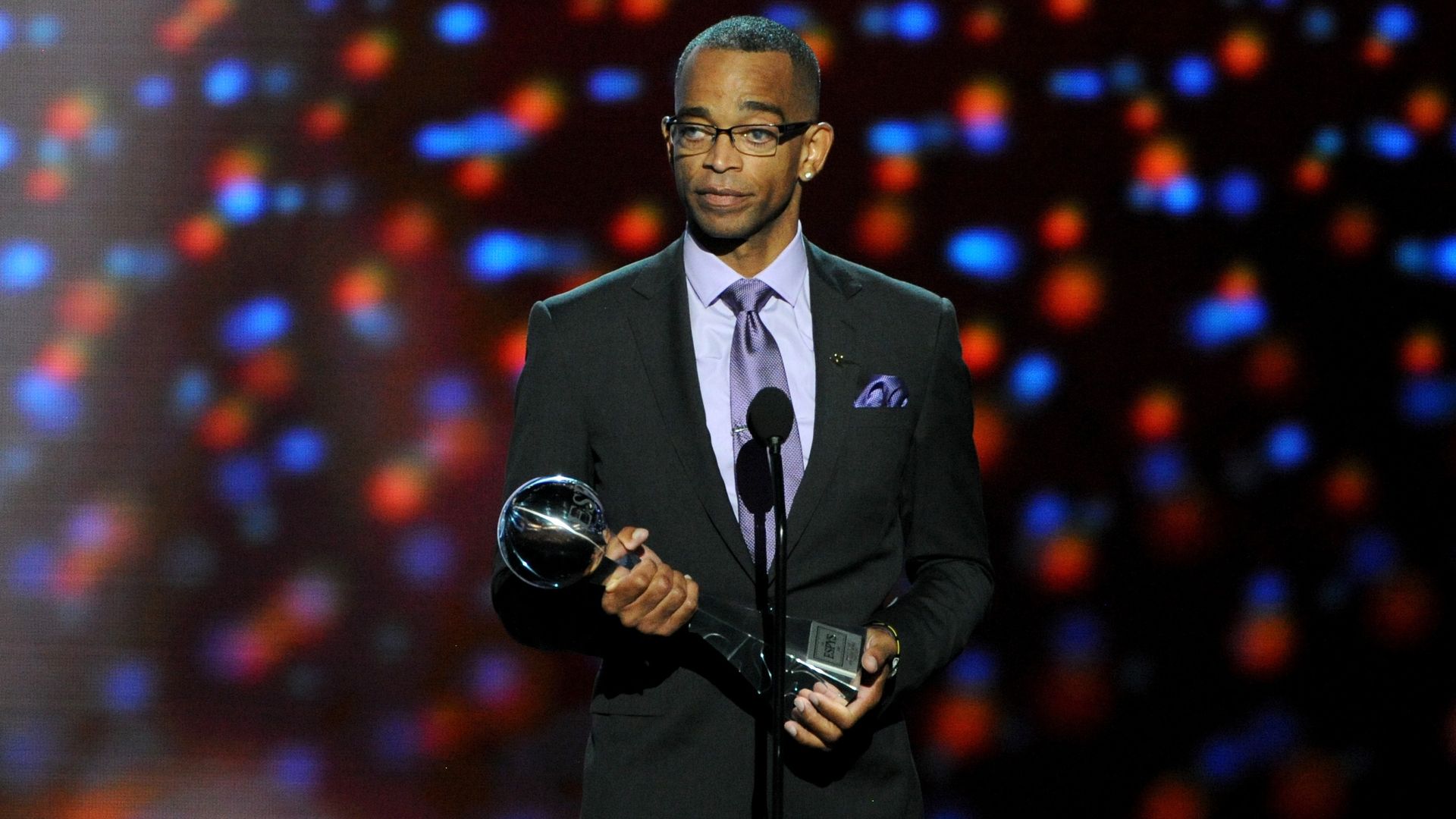 Details:
Time: 8pm ET (ABC)
Host: Tracy Morgan
Signature awards:
Nominees (full list):
Best male athlete: Patrick Mahomes (NFL), Mookie Betts (MLB), Giannis Antetokounmpo (NBA), Brooks Koepka (PGA)
Best female athlete: Breanna Stewart (WNBA), Simone Biles (gymnastics), Alex Morgan (soccer), Mikaela Shiffrin (skiing)
Best college athlete: Zion Williamson (NCAAM), Kyler Murray (NCAAF), Sabrina Ionescu (NCAAW), Rachel Garcia (softball)
Best team: Boston Red Sox, Clemson Tigers, USWNT, New England Patriots, Toronto Raptors, Virginia (NCAAM), Baylor (NCAAW)
Best game: Texas A&M defeats LSU 74-72 in 7OT (NCAAF), Rams defeat Chiefs 54-51 (NFL), Notre Dame defeats UConn 81-76 (NCAAW Final Four)
Best upset: Old Dominion defeats No. 13 Virginia Tech (NCAAF), Naomi Osaka defeats Serena Williams (U.S. Open), Blue Jackets sweep Lightning (NHL), Andy Ruiz Jr. defeats Anthony Joshua (boxing)
Best play: Miami Miracle (NFL), Kawhi's buzzer-beater (NBA), Derrick Henry's 99-yard TD (NFL), Katelyn Ohashi's perfect 10 (gymnastics)
P.S. ... It's been over four years since we lost Stuart Scott. Here's his speech after receiving the Jimmy V Award in 2014 if you're interested in crying/appreciating life this morning.
4. 🎾 Wimbledon: Men's quarterfinals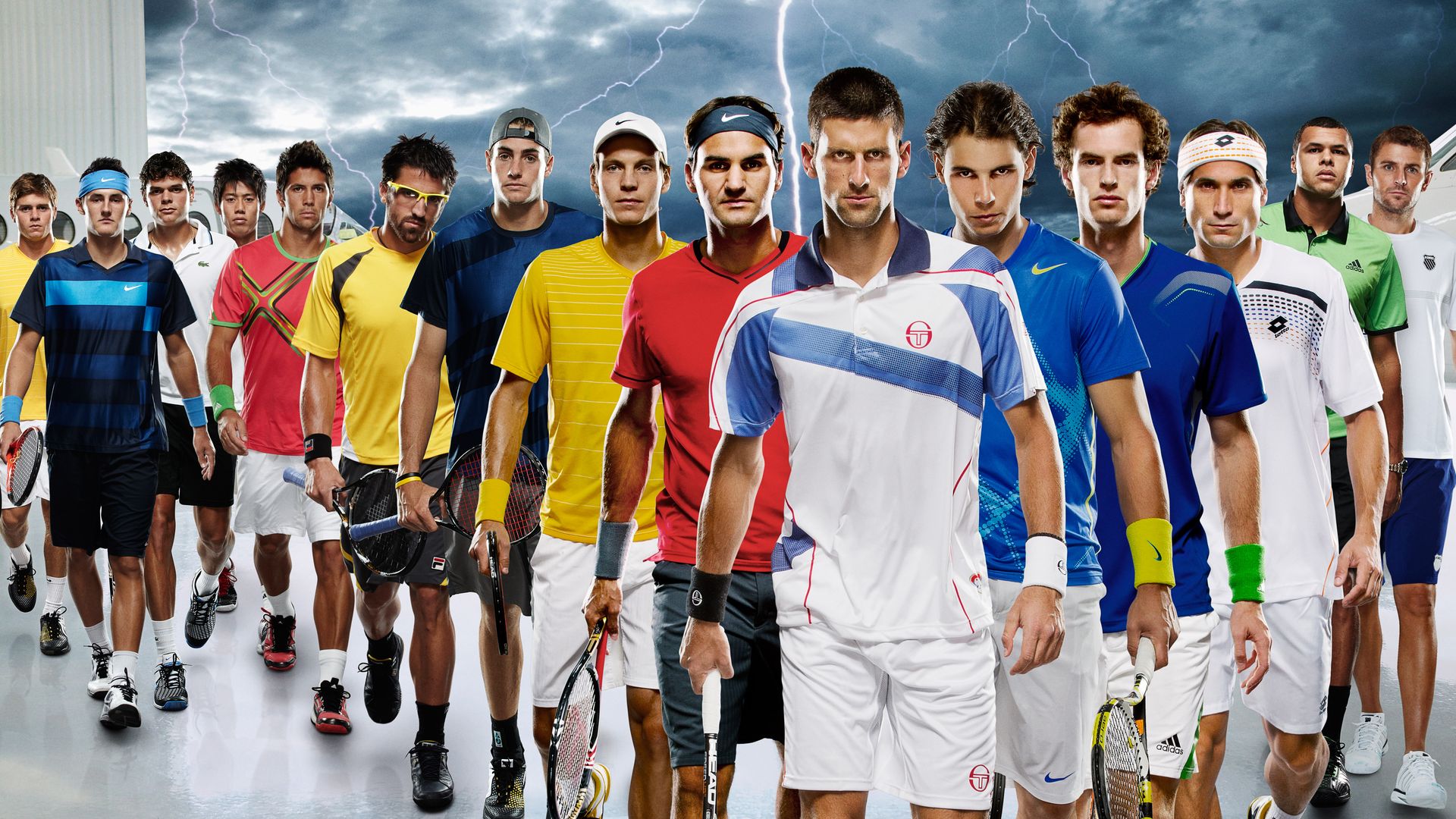 In 1999 and 2009, just one male tennis player in the top 25 exceed 30 years of age.
In 2019, there are 12 and that includes the top three players in the world — Novak Djokovic (32), Rafael Nadal (33) and Roger Federer (37) — all of whom are in action today.
The bottom line: We are living in a truly incredible era of men's tennis. Make sure you enjoy this.
Today's slate:
(1) Novak Djokovic vs. (21) David Goffin, 8am ET
(26) Guido Pella vs. (23) Roberto Bautista Agut, 8am ET
(2) Roger Federer vs. (8) Kei Nishikori, 10am ET
(3) Rafael Nadal vs. unseeded American Sam Querrey, 10am ET
Women's bracket: Tomorrow's semifinals are set:
(11) Serena Williams vs. Barbora Strycova
(7) Simona Halep vs. (8) Elina Svitolina
Mixed doubles: Serena and Andy Murray have teamed up to make mixed doubles the most exciting ticket at Wimbledon.
"Considering that neither Serena nor Andy is known for possessing an especially sunny on-court demeanor — he's a high-strung stress case, she's a larger-than-life opera goddess — it's just frankly wonderful to see them so relaxed. They're smiling. They're making little jokes with each other. As a fan, I'm taking a minute to enjoy this feeling."
— The Ringer's Bryan Curtis (
full article
)
5. 🏀 NBA roundup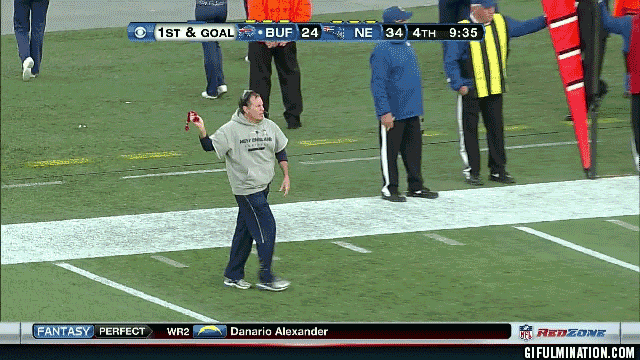 1. NBA adds coach's challenges: The NBA Board of Governors has approved the implementation of NFL-style coach's challenges for next season.
"To challenge a play, a team must have a timeout and call one after the play, and then its coach must twirl his finger toward the referees to signal for the challenge," per ESPN.
2. New way to evaluate defense: FiveThirtyEight has developed a new metric called DRAYMOND (Defensive Rating Accounting for Yielding Minimal Openness by Nearest Defender) to measure which players are the best at limiting open shots.
Highest rating since 2013-14: Draymond Green (of course)
Lowest rating: Rajon Rondo
3. Today I learned: To promote homegrown talent in the Chinese Basketball Association, each team is allowed just two non-Chinese players and only one of them can stay on the floor in the final period.
6. July 10, 1999: ⚽️ Brandi Chastain becomes immortal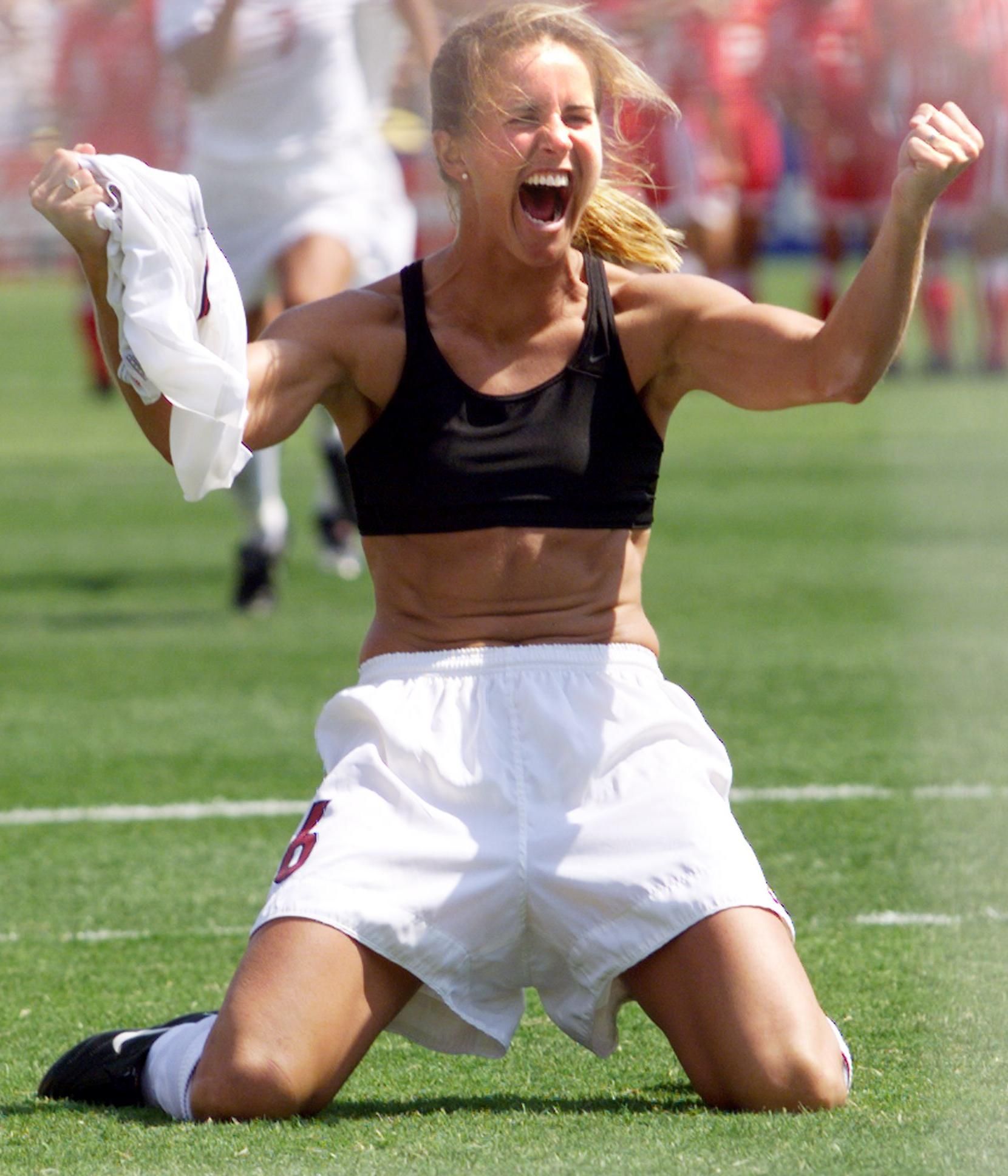 20 years ago today, the U.S. women's national team outlasted China 5-4 in an epic penalty shootout to win the 1999 World Cup.
Details: It was Brandi Chastain's final spot kick that sealed the deal for the U.S. after 120 minutes of scoreless play. Please enjoy.
"It was complete slow-motion between my foot and the net ... And when it hit the net: an explosion. Noise, cheering, cameras, teammates, everything."
— Brandi Chastain
The impact: This final remains one of the biggest stages women's sports has ever seen, with 90,000+ fans in attendance at the Rose Bowl and 40+ million watching from home.
Two years later, the world's first female professional soccer league, the Women's United Soccer Association, was born.
Go deeper: The sports bra seen round the world has new meaning 20 years later
7. 🎾 Wimbledon trivia
Serena Williams' victory over Alison Riske was her 97th career win at Wimbledon, moving her past Chris Evert for second-most by a woman in the Open Era.
Question: Who is the only woman with more career wins at Wimbledon?
Hint: She was ranked in the world's top 10 for a record 20 straight years.
Answer at the bottom.
8. The Ocho: ⚾️ Korean bunting contest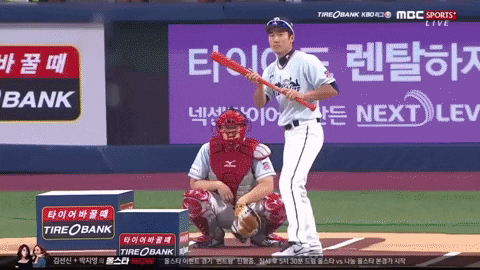 Need this event to be part of next year's All-Star Weekend. Better yet, MLB should add an entire skills competition to keep the Home Run Derby vibes going for longer than just a few hours.
Event idea: This, but a baseball version with outfield throws and/or pitches: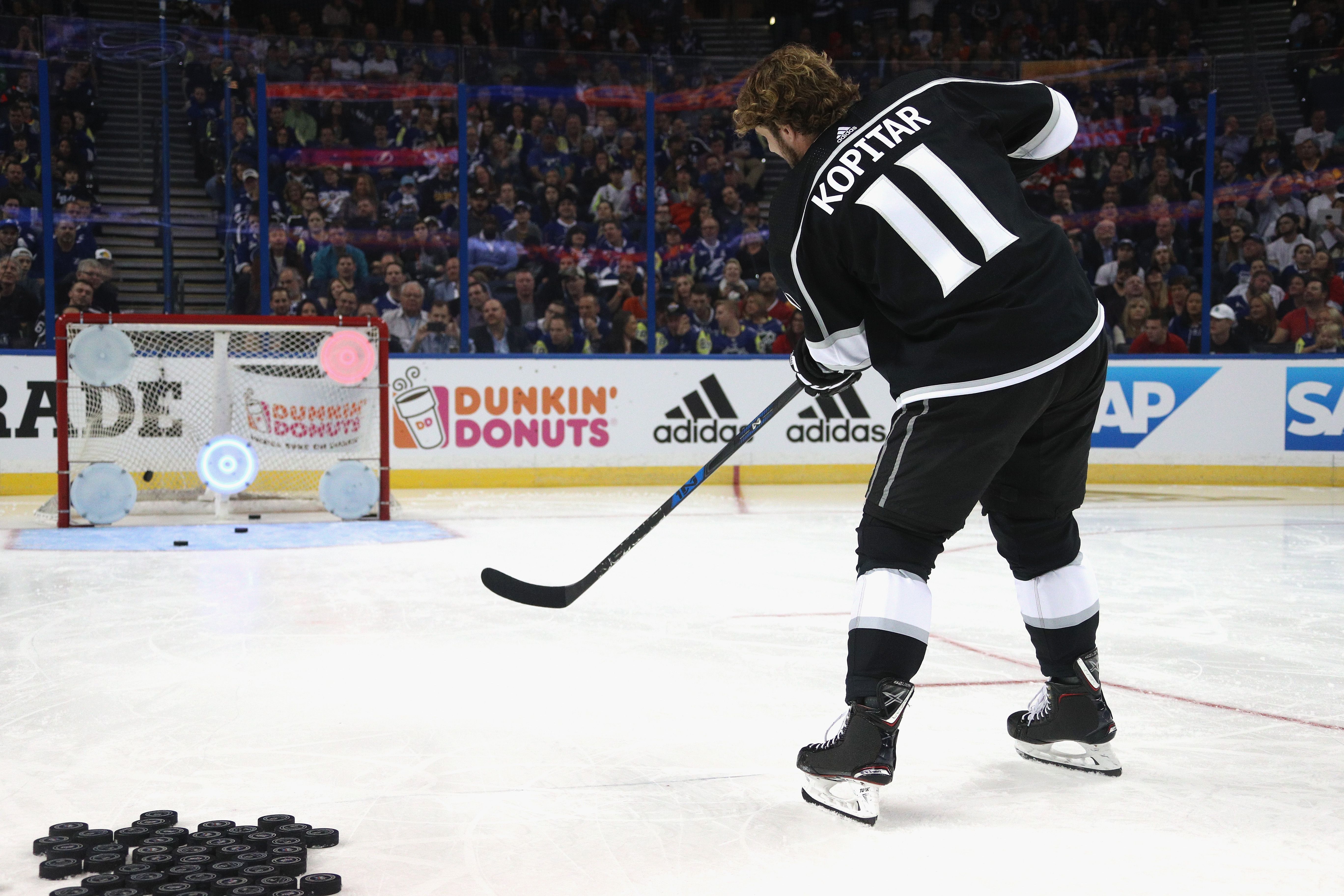 9. Results: 🏈 Who is the best WR in the NFL?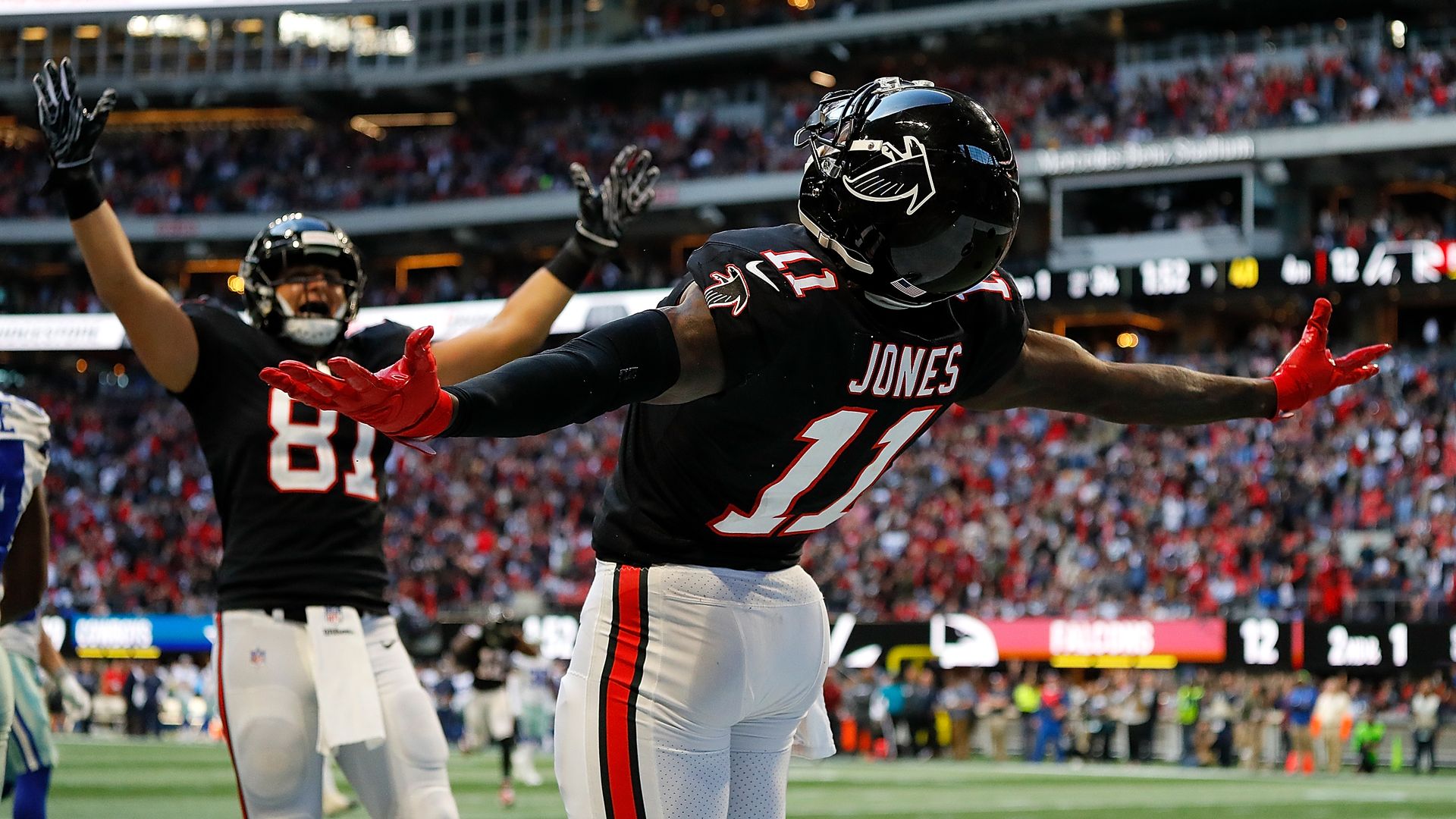 Julio Jones topped DeAndre Hopkins with 54.9% of the vote. Thanks to all who participated! This was fun.
By the numbers: Since the 1970 NFL-AFL merger, no receiver has averaged more receiving yards per game for their career than Jones (96.7). The lone knock on him has been his lack of TDs, as he's tallied double-digits just once (2012).
Runners-up: DeAndre Hopkins (2nd place), Antonio Brown (3rd), Odell Beckham Jr. (4th), Michael Thomas (5th)
10. 🚨 We're launching a new newsletter today!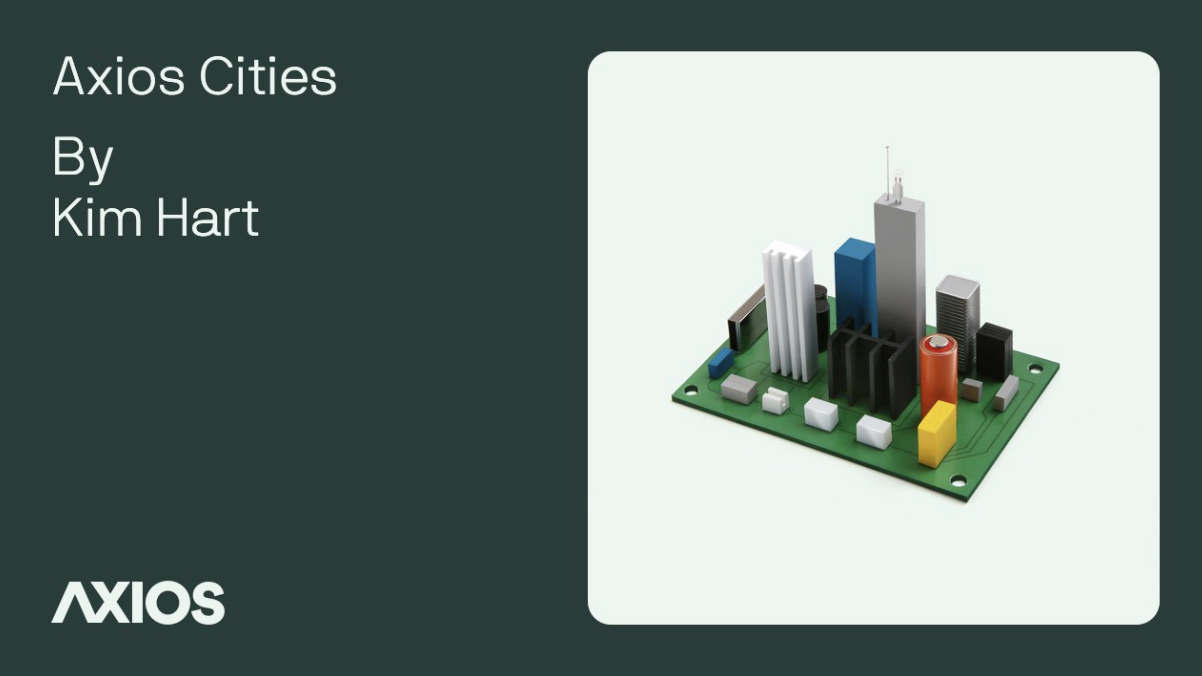 Today, we're launching Axios Cities, a once-weekly newsletter by my brilliant colleague Kim Hart that will focus on technological and demographic trends shaping cities — the economic engines of the world.
Sign up here to receive the first edition in your inbox this afternoon.
See you tomorrow,
Kendall "Belichick has a CANNON" Baker
Trivia answer: Martina Navratilova (120)