👋 Good morning! A day after his name was mentioned 11 times in MLB's report on the Astros' sign-stealing scandal, Alex Cora is out as Red Sox manager. What an insane week for baseball.
Today's word count: 1,408 (5 minutes)
1 big thing: 🏀 WNBA and union finalize historic deal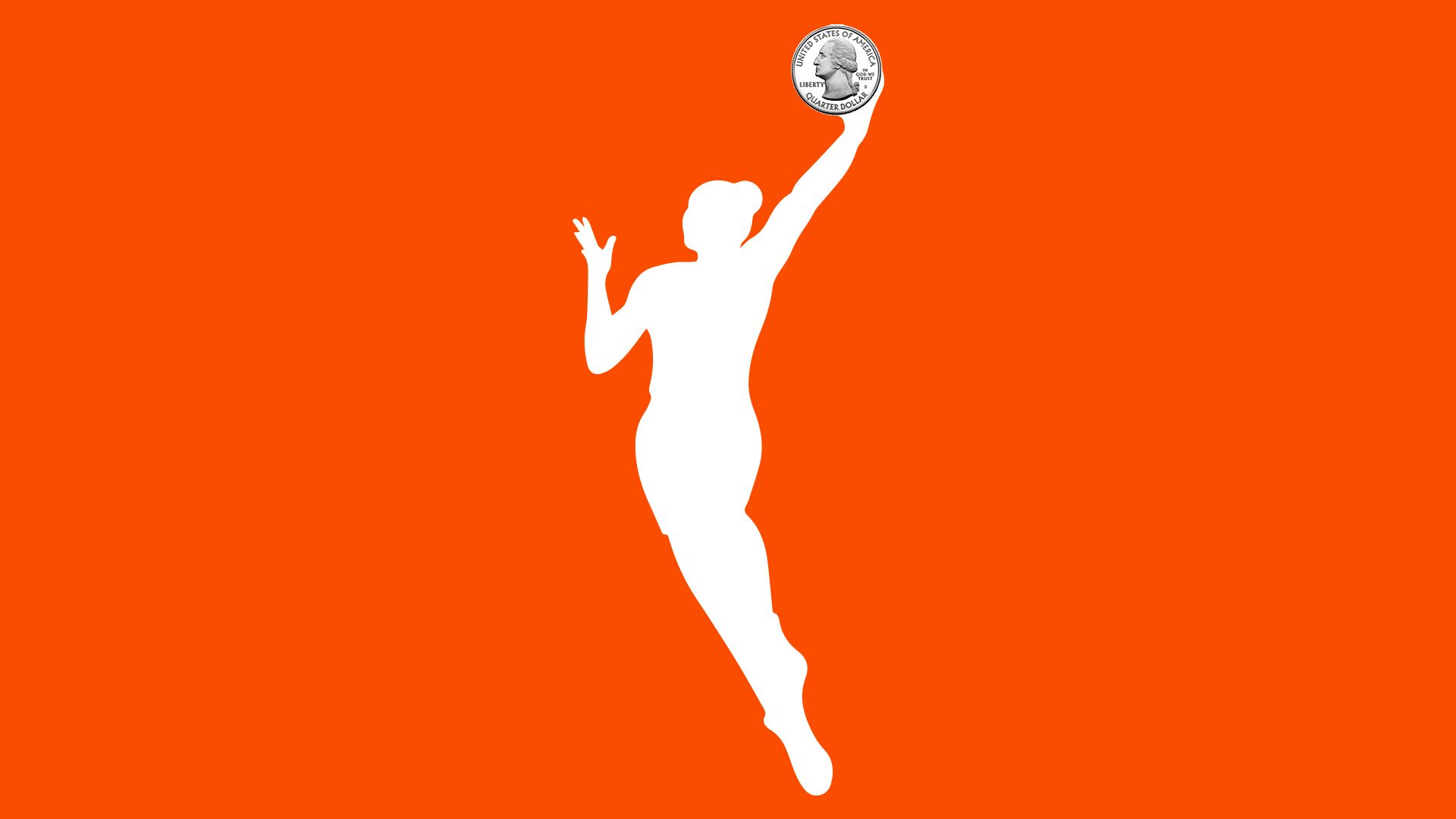 The WNBA and its players' union have come to terms on a new eight-year collective bargaining agreement that includes higher salaries, improved family benefits and better travel accommodations.
"We believe it's a groundbreaking and historic deal. I'm proud of the players; they bargained hard, they unified, they brought attention to so many important topics."
— WNBA commissioner Cathy Engelbert
Why it matters: This represents a turning point for women's basketball and could ultimately lead to a substantial shift in how female athletes — across all sports — are compensated.
Highlights:
Money: The average cash compensation will reach nearly $130,000 and top players will be able to earn upwards of $500,000.
Benefits: Players will receive a full salary while on maternity leave and an annual child care stipend of $5,000.
Living: The league's teams, which provide housing, will now guarantee two-bedroom apartments for players with children.
Travel: Players will still have to fly commercial (rather than charter), but they'll finally get their own individual hotel rooms.
Between the lines: NBA commissioner Adam Silver said in 2018 that the WNBA had lost more than $10 million in each year of its operation, a figure that has been pointed to in the past as a reason to keep salaries low.
Yes, but: As WSJ's Rachel Bachman points out, "what are seen as troubling financial losses in fledgling women's leagues are often seen in men's leagues as investments."
For instance, Major League Soccer — which averaged the same number of viewers (246,000) for regular-season games on ESPN last year as the WNBA did — is losing more than $100 million annually because it's investing in players (the average base salary in 2019 was $345,867), and nobody bats an eye.
The bottom line per NYT's Howard Megdal: "The implications of the agreement stretch far beyond basketball at a time when women around the world are demanding increased pay and benefits, on their own merit and as a challenge to historically unequal pay that leaves them earning less than men for similar work."
2. ⚽️ The world's wealthiest soccer clubs
FC Barcelona — which fired its manager on Monday — generated a record $933 million in revenue during the 2018–19 season, per Deloitte's annual report, making it the world's wealthiest soccer club for the first time.
How they did it: For much of the 21st century, Barcelona's merchandising operation was subcontracted out to Nike, the team's jersey sponsor. But when Nike's contract expired in 2018, Barcelona formed its own company to handle it — a move that appears to have paid dividends on the revenue front.
Go deeper: Soccer jerseys are prime real estate for advertisers and sponsors (Axios)
3. 🏟 Inside the NFL's Observation Program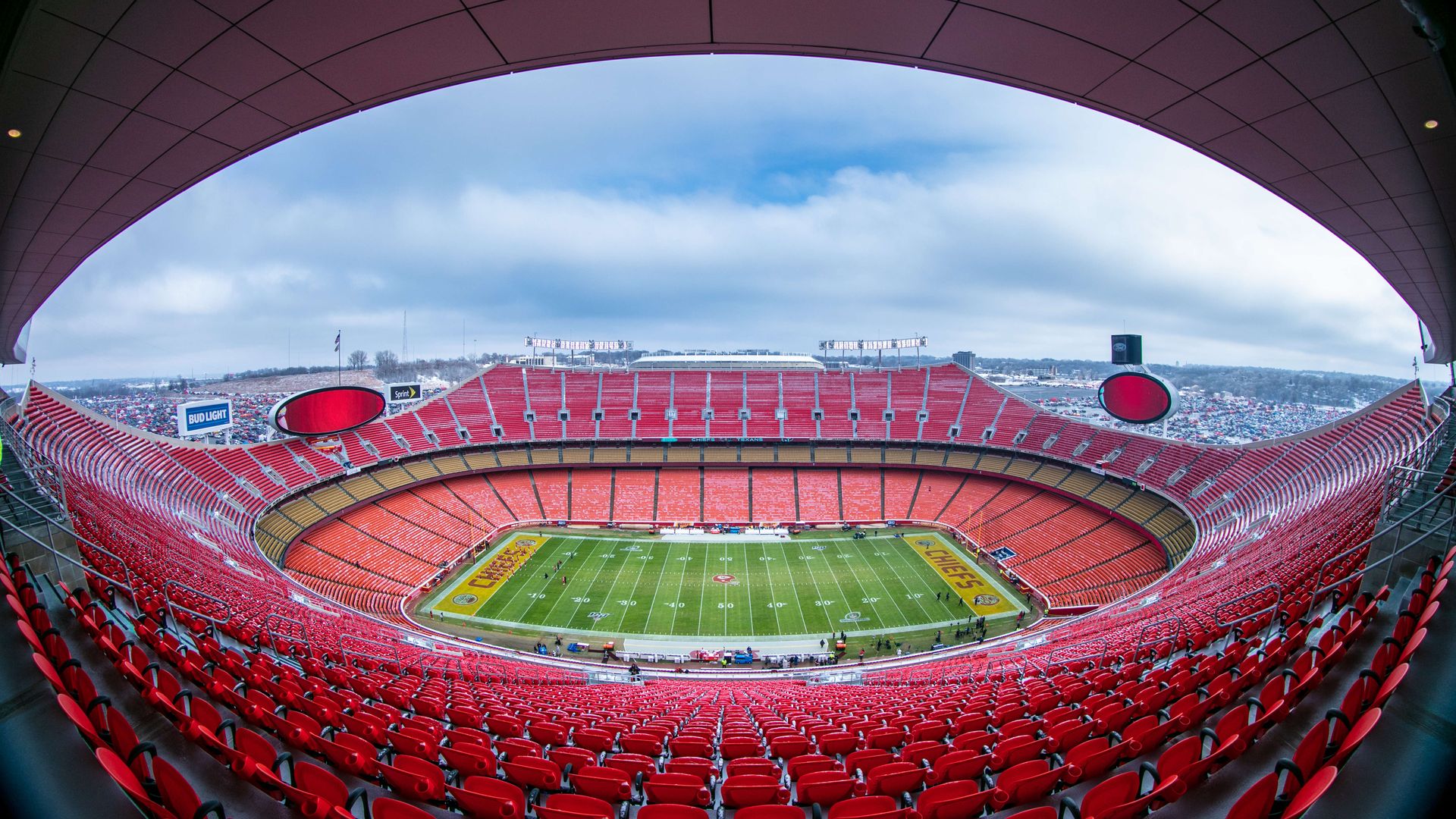 Despite being America's most popular sports league, the NFL still faces the same attendance concerns as its peers. Proof: In 2019, teams averaged 66,648 attendees per game, the lowest in 15 years.
The response: At every NFL game, league employees are hidden in the crowd, tracking everything that happens. The goal: To better understand — and enhance — the fan experience and keep people interested in attending live games.
SBJ's Ben Fischer shadowed two of these "secret shoppers" at a game last month, as they observed and reported on every aspect of the stadium's off-field operations, from concessions to what's playing on the jumbotron.
4. 📸 Last night in photos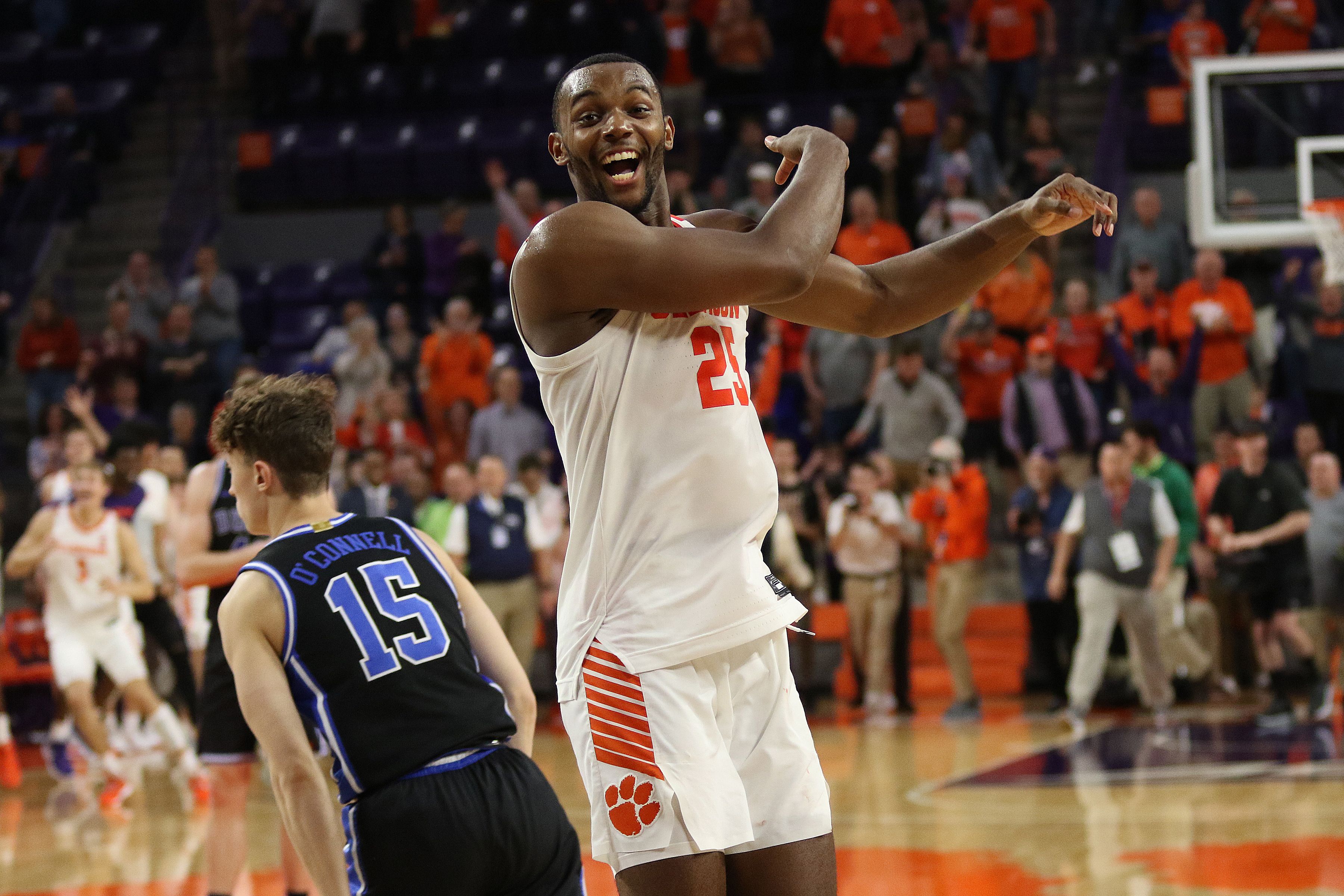 Photo: John Byrum/Icon Sportswire via Getty Images
CLEMSON, S.C. — Three days after beating UNC in Chapel Hill for the first time ever, Aamir Simms (25 points) and Clemson knocked off No. 3 Duke, 79-72. Can you imagine if the Tigers had won on the gridiron Monday night? Would have been easily the greatest stretch in Clemson sports history.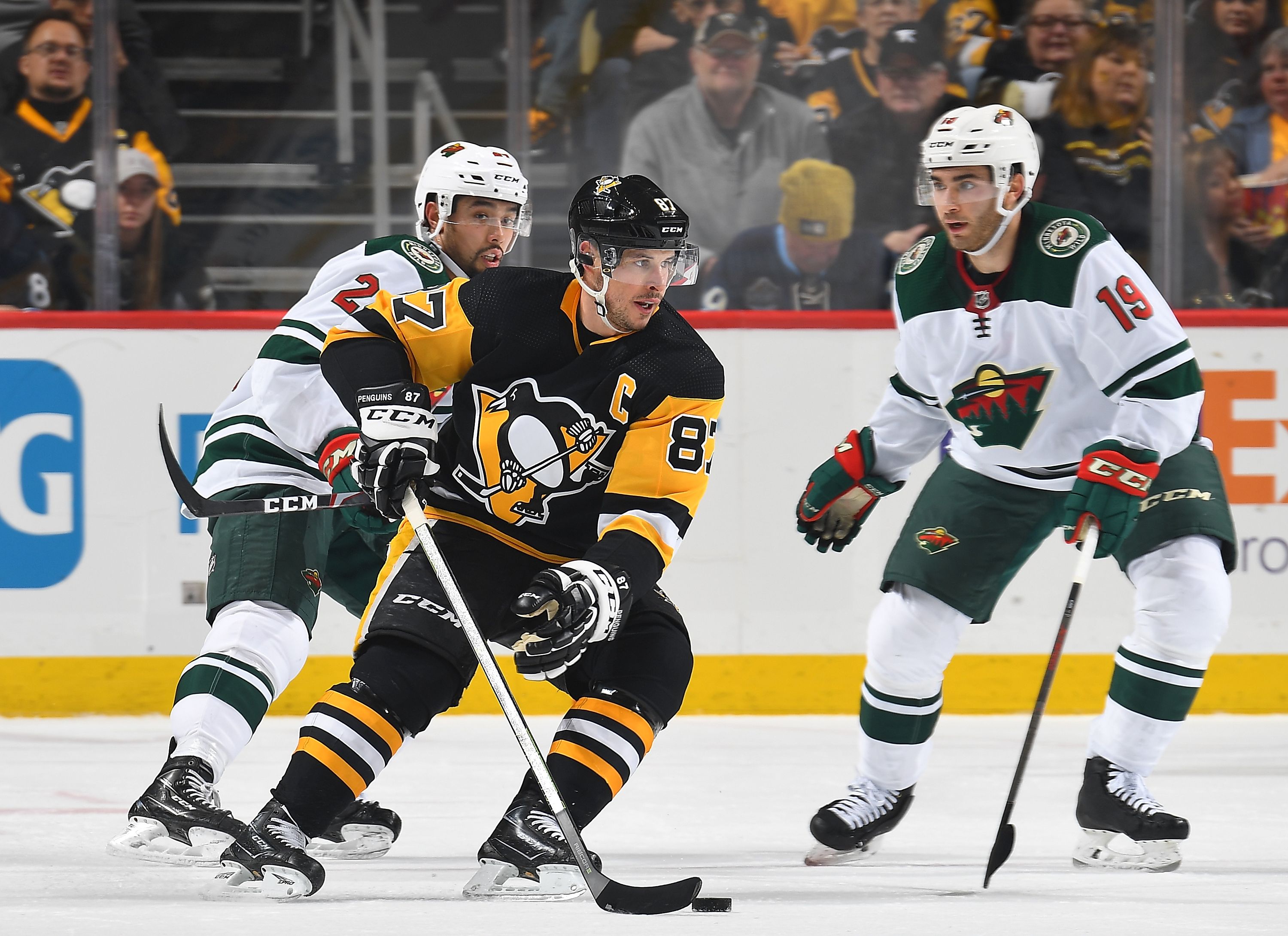 Photo: Joe Sargent/NHLI via Getty Images
PITTSBURGH — After missing 28 games recovering from core muscle surgery, Penguins captain Sidney Crosby returned to the ice with a vintage performance, posting a goal and three assists (and shattering ankles) in a 7-3 win over the Wild.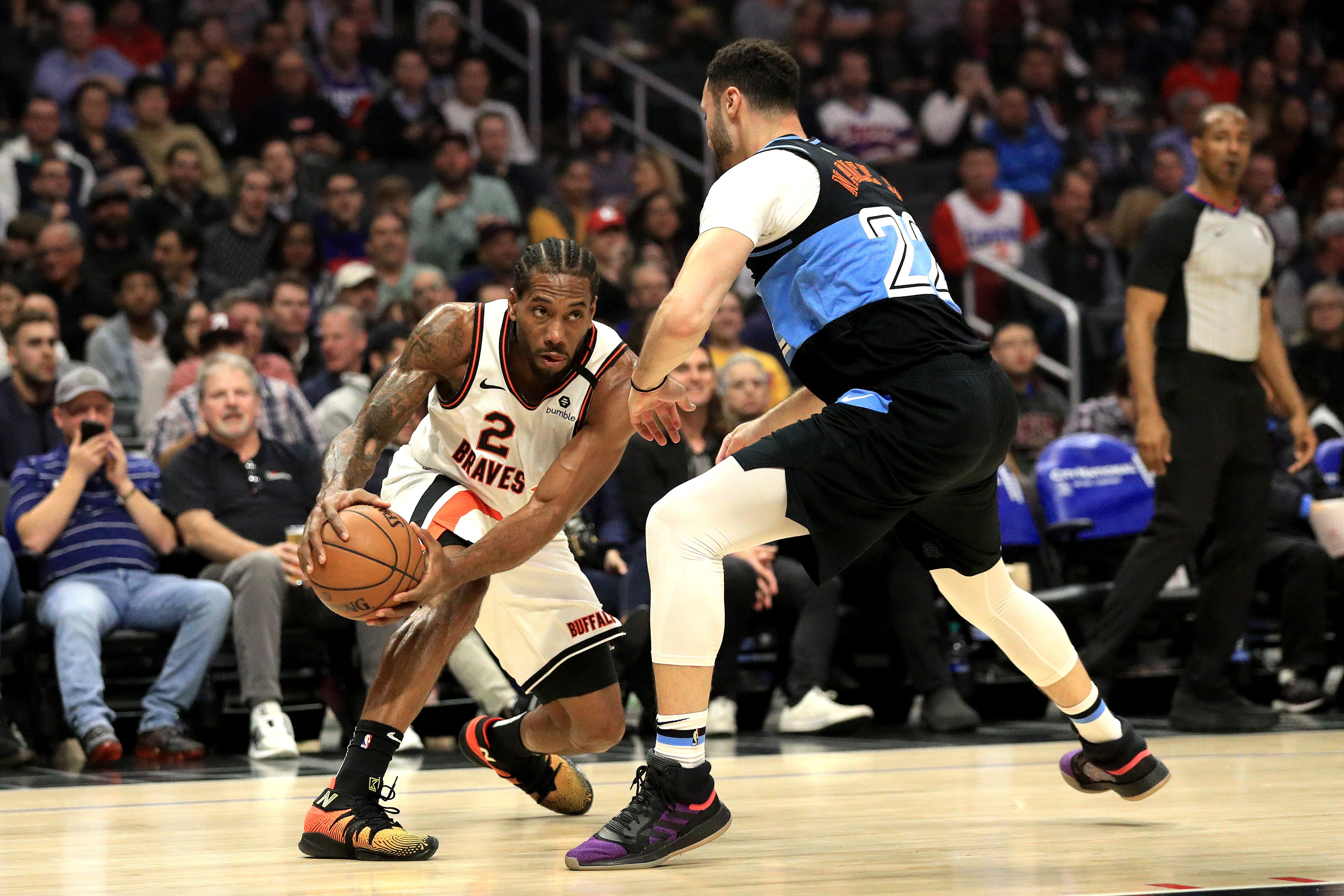 Photo: Sean M. Haffey/Getty Images
LOS ANGELES — Kawhi Leonard became the third player in the shot-clock era to score at least 43 points in under 29 minutes, as the Clippers cruised to a 128-103 win over the Cavaliers.
5. 🏀 Embiid becomes 16th player with signature shoe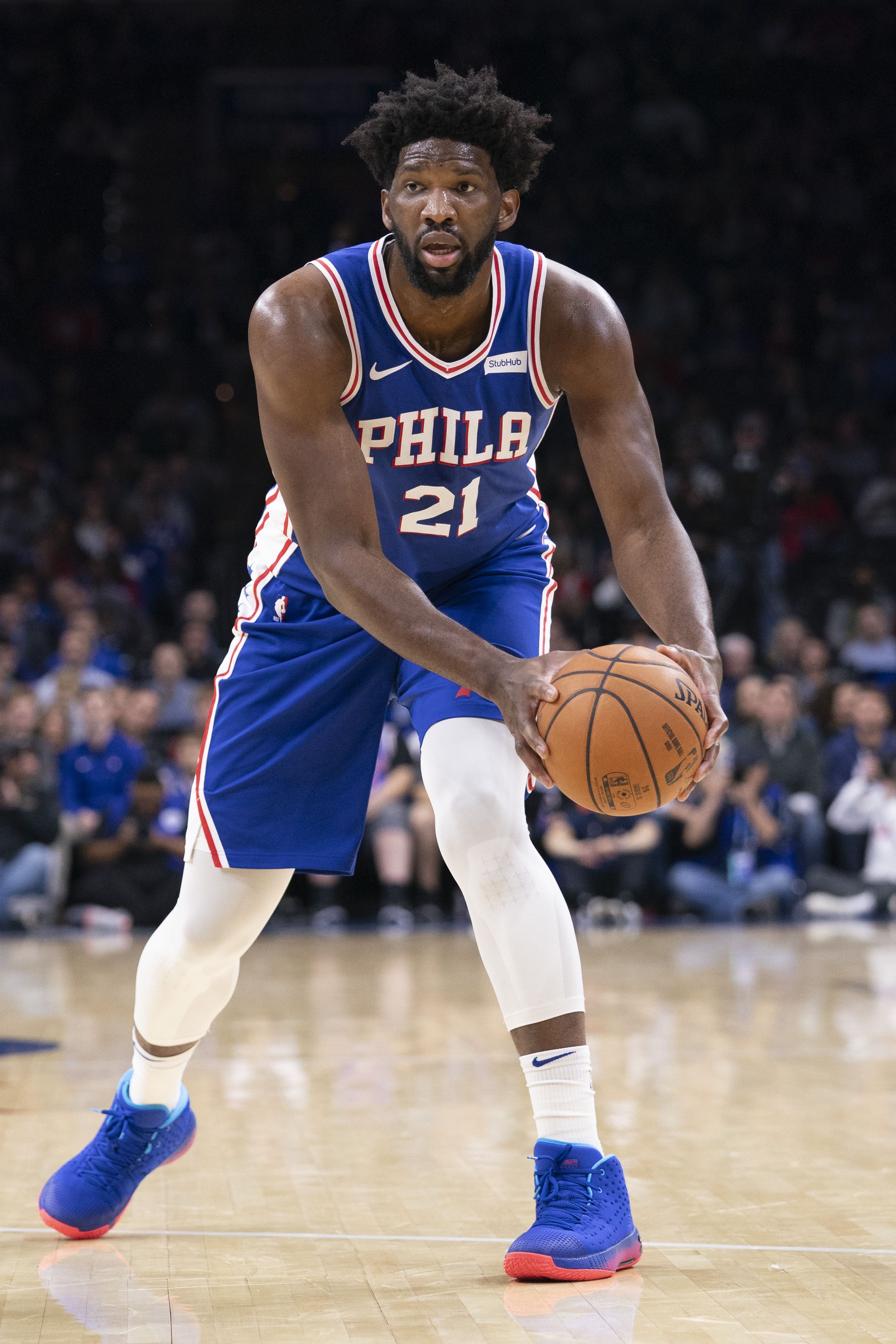 Photo: Mitchell Leff/Getty Images
76ers All-Star Joel Embiid will launch his first signature shoe with Under Armour this fall, making him the 16th current NBA player — and only center — to have one.
How it works: Signature shoes incorporate the athlete's design and performance feedback throughout the creative process and include a 5% royalty from the sales of each pair, per ESPN's Nick DePaula.
Players with signature shoes:
Nike: LeBron James, Kevin Durant, Kyrie Irving, Paul George, Giannis Antetokounmpo
Adidas: James Harden, Damian Lillard, Derrick Rose, Donovan Mitchell
Under Armour: Steph Curry, Joel Embiid (coming in 2020)
Jordan Brand: Russell Westbrook, Chris Paul
New Balance: Kawhi Leonard
Anta: Klay Thompson
K8iros: Spencer Dinwiddie (his own brand)
6. 📊 By the numbers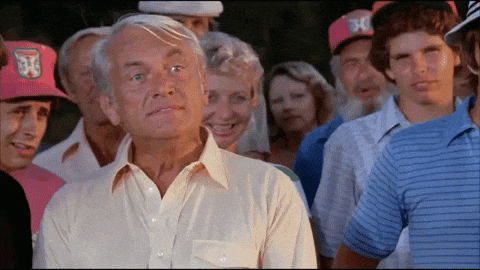 ⛳️ 60 seconds
The PGA Tour has unveiled a new pace-of-play policy that will see its slowest players placed on an observation list if they exceed 60 seconds to play a shot. An ensuing "bad time" will produce a warning, and any following bad times will result in a one-stroke penalty.
🎰 $3.29 billion
Helped by a surge in sports betting, Atlantic City's casinos won $3.29 billion from gamblers in 2019, an increase of over 15% from 2018 — and a huge boon for a city that's still recovering from a mid-decade meltdown that saw five casinos close.
🛒 25% greater
According to Fanatics, sales of LSU championship merchandise are on track to set a record as the best-selling college sports championship event in the retailer's history, with sales on pace to be 25% greater than the previous record set by Ohio State in 2015.
7. Jan. 15, 1892: 🏀 The first rules of basketball
128 years ago today, James Naismith published the original rules of "Basket Ball" in "Triangle Magazine," a monthly journal published by Springfield College, where Naismith was a graduate student and instructor.
"We present to our readers a new game of ball, which seems to have those elements in it which ought to make it popular among the Associations," the article began.
"Any number of men may play at it, and each one get plenty of exercise; at the same time it calls for physical judgment, and co-ordination of every muscle ... and combines skill with courage and agility so that the better team wins."
Go deeper: Basketball's birth, in James Naismith's own spoken words (NYT)
8. The Ocho: Reporting live from Grand Central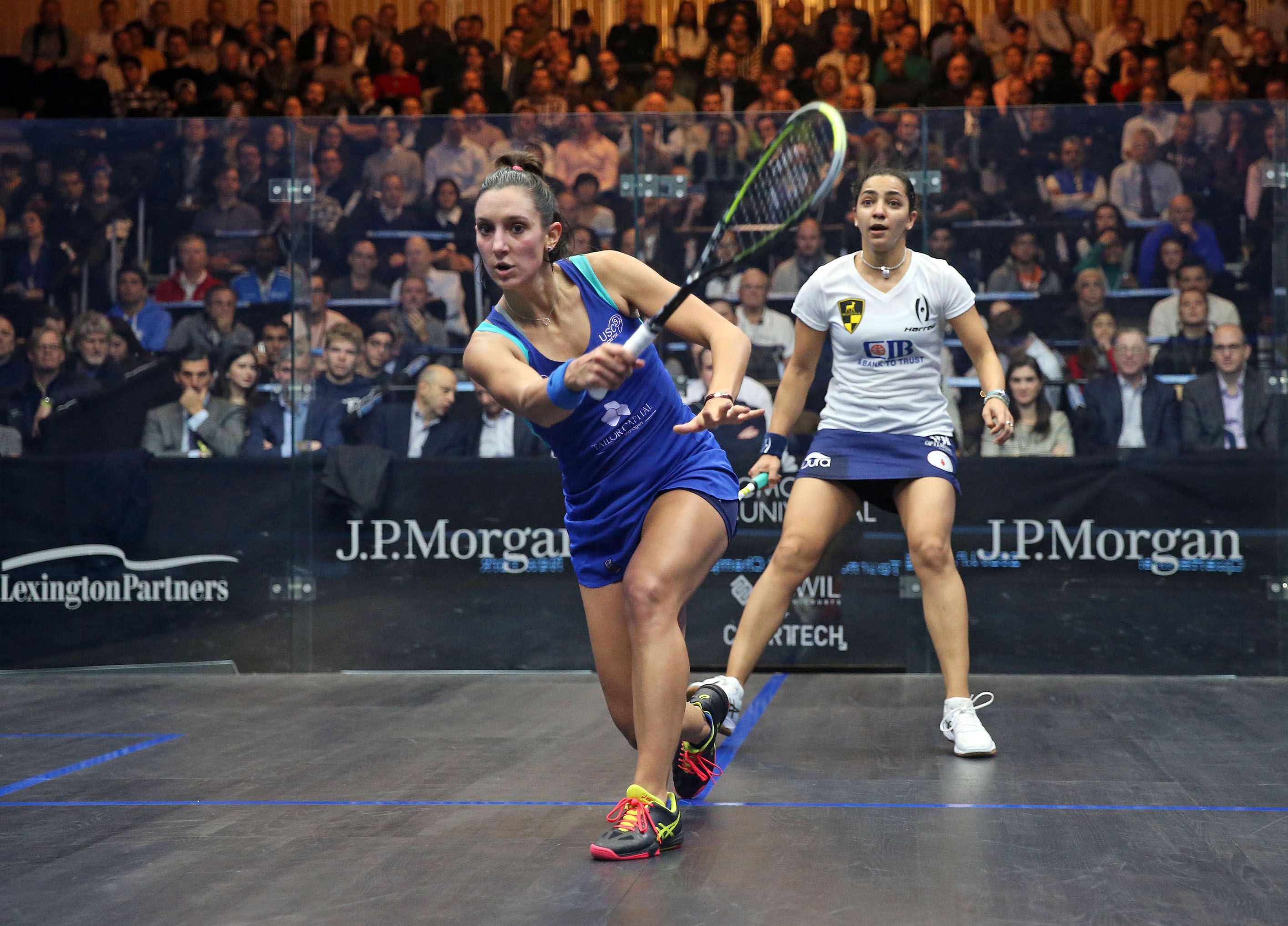 Camille Serme (front) upset No. 1 seed Raneem El Welily yesterday. Photo courtesy of U.S. Squash
Welcome to Day 3 of Squash Week. ICYMI: Day 1, Day 2.
NEW YORK — Hey folks, Jordan Brail here (Axios correspondent for the week) reporting live from the 2020 J.P. Morgan Tournament of Champions inside Manhattan's Grand Central Terminal.
Sadly, for all the U.S. squash fans out there, the two remaining Americans, Olivia Blatchford Clyne and Sabrina Sobhy, both lost yesterday.
Here's how the rest of the action went down...
Women's draw: One semifinal matchup is set, while the other will be decided today.
Yesterday: No. 5 seed Camille Serme (France) upset No. 1 seed Raneem El Welily (Egypt) in the match of the tournament, and No. 4 seed Nouran Gohar (Egypt) knocked off No. 13 seed Alison Waters (England). They'll meet in the semis.
Today: No. 6 seed Joelle King (New Zealand) takes on No. 14 seed Salma Hany (Egypt), and No. 2 seed Nour El Sherbini (Egypt) faces off against Sarah Jane Perry (England). The winners will advance to the semis.
Men's draw: One semifinal matchup is set, while the other will be decided today.
Yesterday: No. 1 seed and defending champion Ali Farag (Egypt) squeezed past No. 5 seed Paul Coll (New Zealand), and No. 4 seed Tarek Momen (Egypt) ended unseeded 18-year-old Mostafa Asal's (Egypt) magical run. They'll meet in the semis.
Today: Unseeded Joel Makin (Wales) takes on No. 2 seed Mohamed El Shorbagy (Egypt), and No. 6 seed Simon Rosner (Germany) faces off against No. 3 seed Karim Abdel Gawad (Egypt). The winners will advance to the semis.
Coming up: You can watch the livestream of tonight's action here.
9. 🏈 NFL draft trivia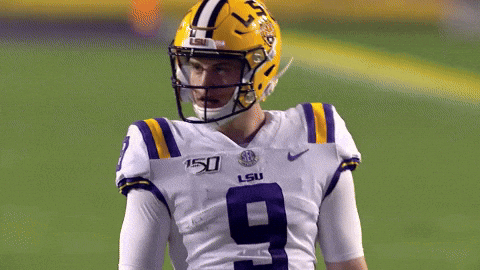 99 days from now, Joe Burrow will likely become the third player since the AFL/NFL merger to (a) win the Heisman Trophy, (b) win the national title and (c) go No. 1 overall in the draft.
Question: Can you name the other two players?
Hint: Both were drafted this century.
Answer at the bottom.
10. 🏒 Send me your ideas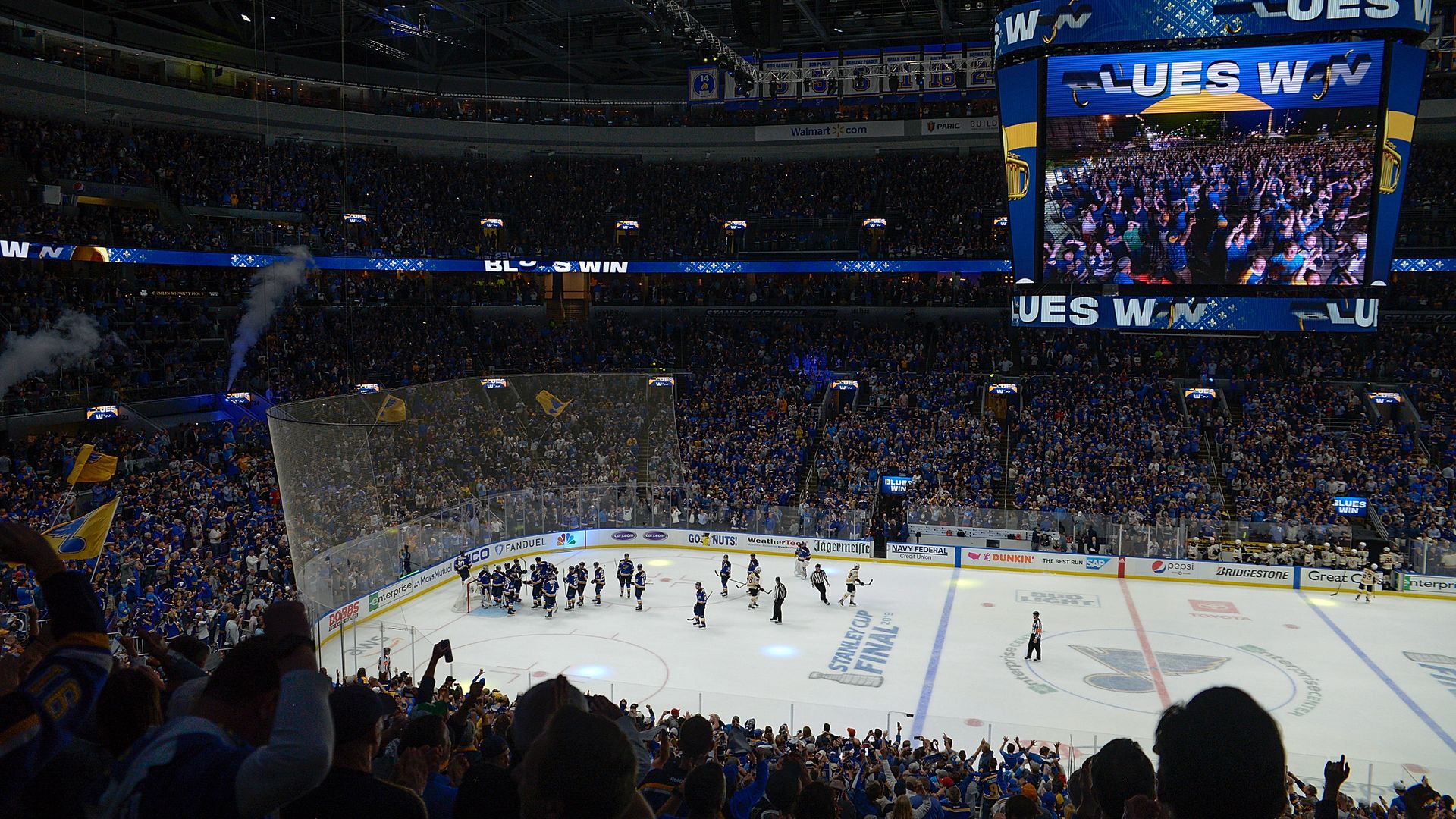 At the 2020 NHL All-Star Weekend in St. Louis later this month, a new skills competition will feature players shooting pucks from the stands, over the fans and at targets on the ice, ESPN reports. "It's hockey meets Topgolf," a source says.
💬 Question for you: What skills competition would you add to an existing All-Star Weekend/Pro Bowl? It can be any sport. Reply to this email with your idea, and I'll share the best ones tomorrow.
Bonus: 🚨 Hat giveaway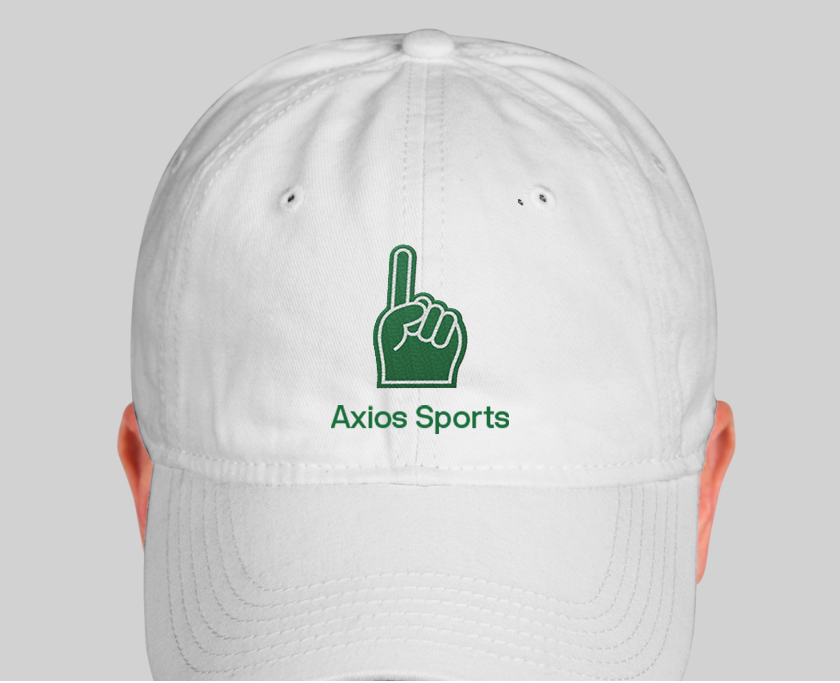 Photo: Axios
Each day this week, we'll be giving away three custom Axios Sports hats.
How to enter: Refer at least one friend to Axios Sports using your unique referral link (see bottom of the newsletter).
How to win: 1 referral = 1 raffle ticket, 2 referrals = 2 raffle tickets, etc. So whatever your "referral count" reads at the bottom of the newsletter is your current number of raffle tickets.
Talk tomorrow,
Kendall "Basket Ball" Baker
Trivia answer: Cam Newton (2011) and Jameis Winston (2015)