Axios Sports
February 08, 2022
👋 Good morning! Five more sleeps until the Super Bowl. We'll have a special edition preview on Friday.
Today's word count: 1,625 words (6 minutes).
Let's sports...
1 big thing: 🇨🇳 China leans into winter sports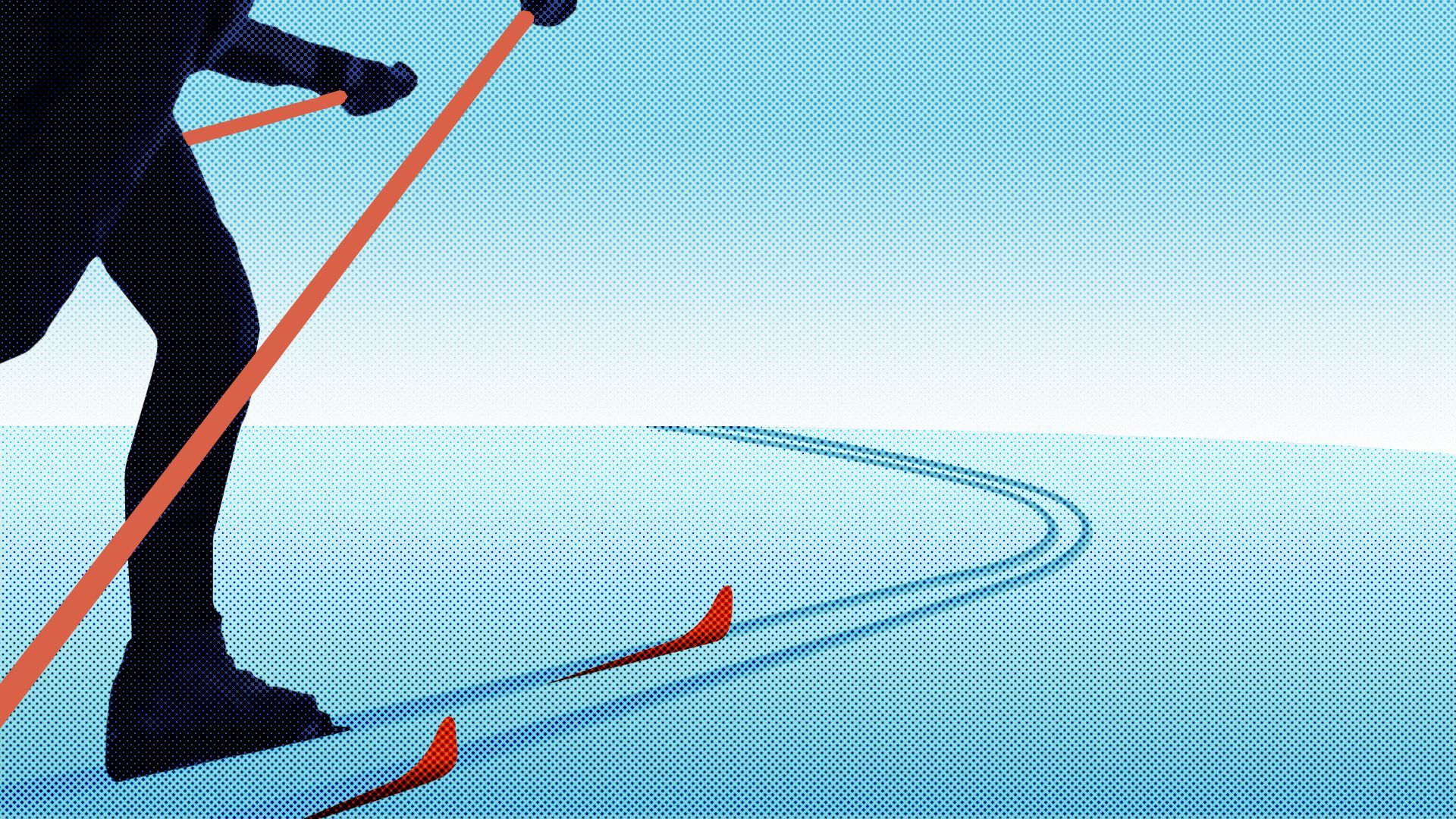 The Olympics are a chance for the host country to leave a lasting legacy. China's goal for Beijing 2022: become a winter sports nation, Axios' Jeff Tracy writes.
By the numbers: When China was awarded these Games in 2015, its goal was to attract 300 million new winter sports participants by 2022. It exceeded that mark, attracting 346 million, per the organizing committee.
Facilities have boomed in lockstep with demand, aided by tax incentives intended to spur growth: More than 450 ice rinks and 300 snow resorts have been built since 2015.
67% more people visited a Chinese ski resort in 2019 than 2015, per China Daily, and all those customers — in the world's most populous country — means a lot of money.
The industry generated $94 billion in 2020, and reports suggest that number could reach $157 billion by 2025. The U.S., by comparison, generates ~$20 billion.
Yes, but: While China's winter sports industry is booming, the culture is still in its nascent stage. After all, this is a country that had 11 total ski resorts in 1996 and gets modest annual snowfall.
"Most of us are still [beginners]," said one local skier. Hockey has also seen a wave of new participants.
Olympic venues like the big air park, which has generated buzz due to its dystopian look, will be kept as permanent facilities to spark interest among the urban population.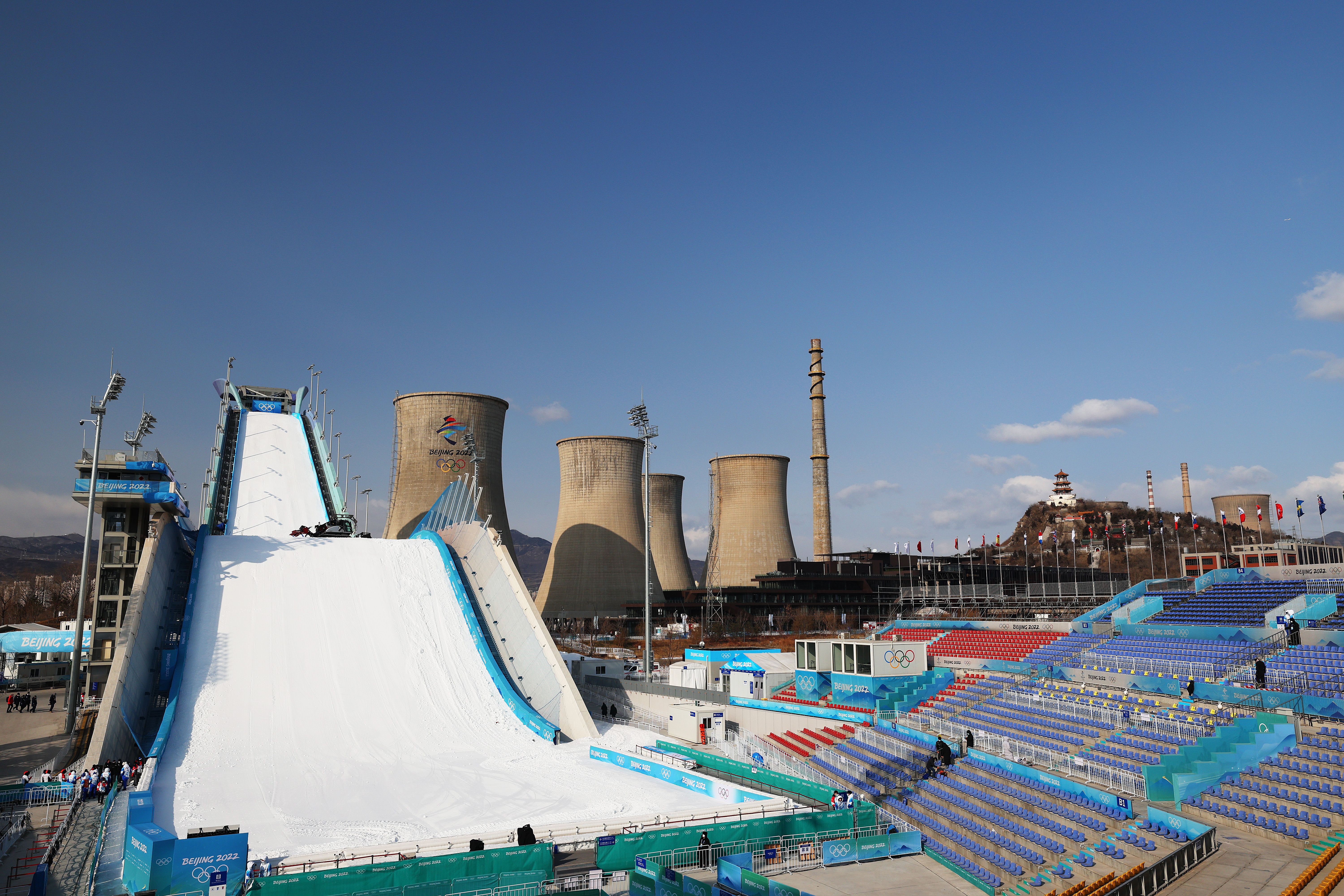 The other side: Growing anything too fast has inherent risks. The Chongli district — a resort-filled hub north of Beijing — is mired in debt as revenue lags behind Olympic-based spending, with pandemic restrictions further amplifying losses, per FT (subscription).
The big picture: China won't be the first host to use the Games as a way to transform a local sporting culture.
Albertville 1992 helped turn the Mont Blanc region into France's leading winter sports destination.
Utah has become a year-round hub for sporting events since Salt Lake City hosted in 2002.
What to watch: China's hopes of a post-Olympics ski boom will be limited by COVID-19, which has put a literal bubble between the Games and the local population.
2. ⚾️ Report: MLB halts steroid testing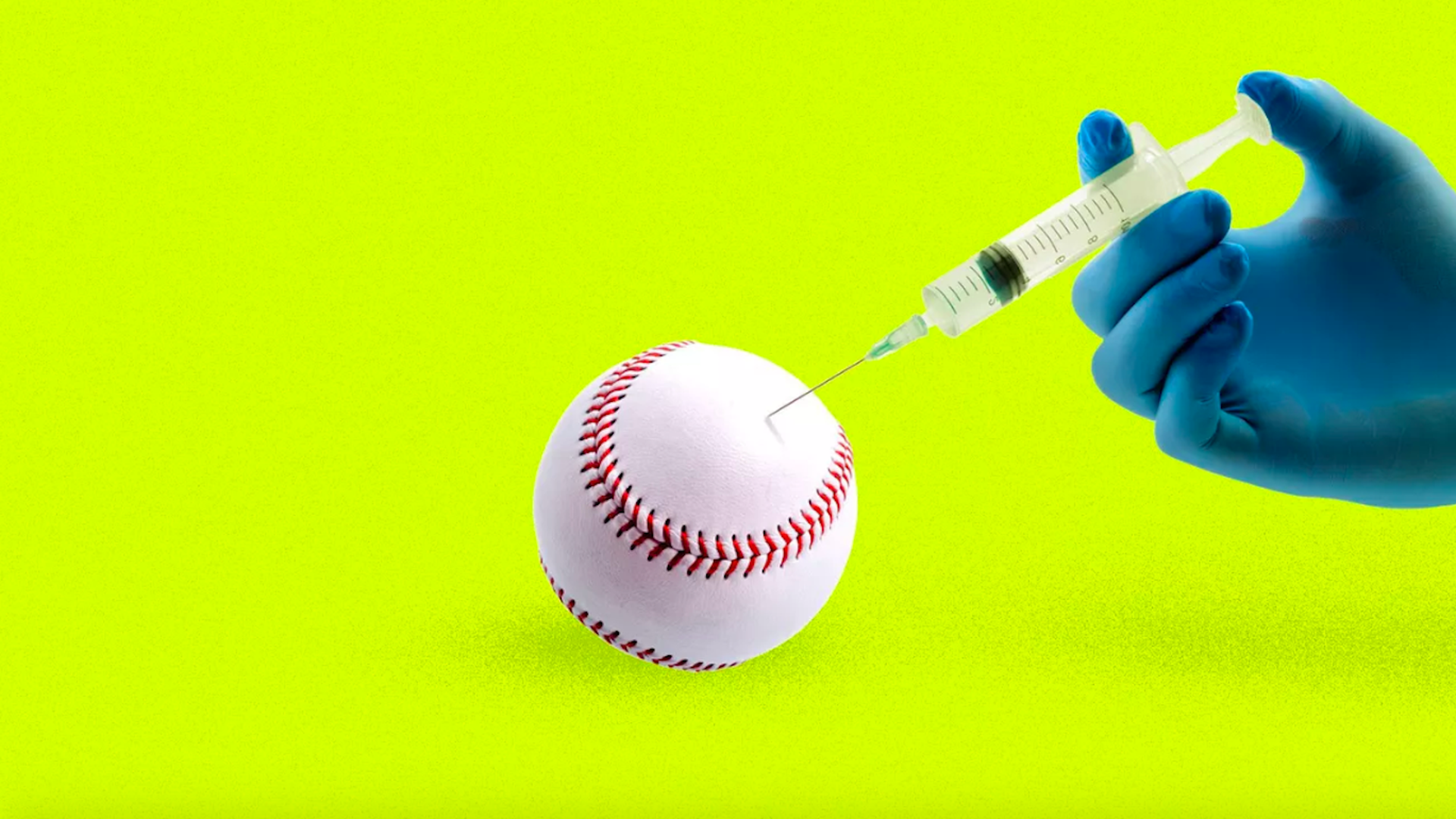 MLB has stopped testing players for steroids for the first time in nearly 20 years because the league's drug agreement expired during the lockout, AP reports.
Why it matters: While a new agreement should be in place by Opening Day, players could attempt to use performance-enhancing drugs during this dark period, which began on Dec. 2 when the lockout became official.
"You could easily do what the cyclists were doing even in a good testing program, which was microdosing of testosterone," Travis Tygart, CEO of the U.S. Anti-Doping Agency, told AP.
"You can do testosterone gels or oral pills that could be out of your system and you can do more in maybe weeks."
The backdrop: The timing is ironic, given that Barry Bonds and Roger Clemens were denied election to the Hall of Fame last month over suspicions of PED use.
The big picture: The Astros' cheating scandal, juiced baseballs and sticky stuff have created a lack of transparency and trust between MLB and its fans in recent years. Rumors of steroid use among players who get off to hot starts in 2022 is the last thing baseball needs.
3. 🥇 Chart du jour: NCAA in Beijing
207 Winter Olympic athletes are current, former or incoming NCAA student-athletes, Jeff writes.
By the numbers: Those 207 individuals come from 63 different schools and are representing 21 countries in Beijing.
39% of athletes come from just eight schools: Minnesota (14), Minnesota Duluth (13), Utah (11), Vermont (10), Wisconsin (10), Dartmouth (8), Denver (8) and Maine (7).
11 countries have multiple NCAA representatives: U.S. (87), Canada (38), Czech Republic (16), China (16), Finland (10), Sweden (9), Switzerland (9), Denmark (4), Estonia (3), Australia (2) and Poland (2).
Nine of 15 sports have at least one NCAA athlete: Hockey (141), alpine skiing (22), cross-country skiing (19), bobsled (11), biathlon (6), skeleton (4), freestyle skiing (2), ski jumping (1) and speed skating (1).
More Olympics:
Go deeper: Medal tracker (Axios)
4. ⚡️ Lightning round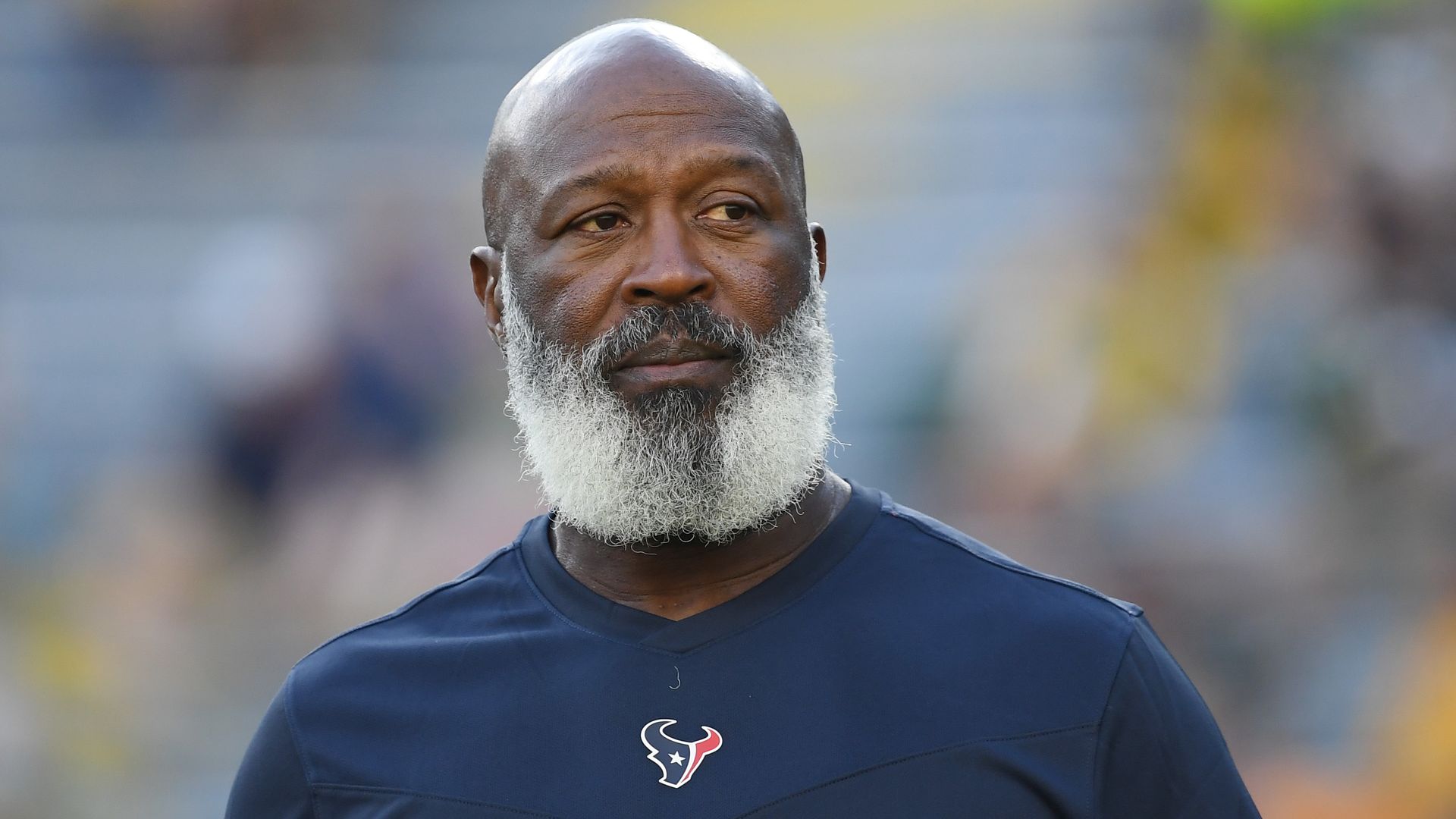 🏈 All jobs filled: The Texans hired Lovie Smith and the Saints hired Dennis Allen, filling the NFL's final head coaching vacancies.
🏀 Replacements: LaMelo Ball and Dejounte Murray will replace injured All-Stars Kevin Durant and Draymond Green. Ball, 20, is the fourth-youngest All-Star ever, behind LeBron, Kobe and Magic.
🏈 COVID numbers: The NFL had one COVID-19 hospitalization this season (Vikings OG Dakota Dozier spent a night in the hospital in November) out of 7,000 players, coaches and staff.
🐶 Good read: Answering the call of the wild with a dog-sled trek (Nina Burleigh, NYT)
"Traversing a frozen lake with a team of dogs is an escapist dream in the winter wonderland of Southern Maine."
5. 🏀 Men's poll: Murray State in, UCLA down
Auburn and Gonzaga held their spots atop the rankings, three schools made noteworthy jumps and a fourth took a tumble, Jeff writes.
No. 9 Texas Tech jumped five spots after beating West Virginia and Texas.
No. 11 Providence has its highest ranking since 2016 and vaulted Villanova as the Big East's top ranked team.
No. 23 Murray State is ranked for the first time since 2015, two years before Ja Morant arrived on campus.
No. 12 UCLA fell nine spots after getting swept in the desert by Arizona and Arizona State.
Looking ahead: Selection Sunday is 33 days away. Here are the latest projections...
No. 1 seeds: Auburn, Gonzaga, Purdue, Baylor
No. 2 seeds: UCLA, Arizona, Duke, Kentucky
Last four in: Wyoming, Creighton, San Diego State, Oregon
First four out: Florida, Mississippi St., Notre Dame, West Virginia
Conference call: The Big 12, Big Ten and Big East have seven projected bids. Others with multiple bids: SEC (6), ACC (4), Pac-12 (4), West Coast (4), Mountain West (4) and Missouri Valley (2).
Title odds: Gonzaga (+500) is the favorite, per FanDuel, followed Auburn, Purdue and Kentucky (all +800).
Go deeper: Best photos from the season (USA Today)
6. 🏀 Women's poll: The return of the Gators
Florida is ranked No. 19 after four top-25 wins in their past five games — the Gators' first poll appearance since 2016, Jeff writes.
State of play: Six teams moved up or down at least four spots, but Florida was the only newcomer, taking Kansas State's spot.
No. 4 Michigan continued its climb, again earning its highest ranking ever.
No. 8 UConn has won nine of 10, and top recruit Azzi Fudd is heating up (25 points against Tennessee on Sunday).
No. 25 Iowa had a tough week, but don't blame Caitlin Clark. She's averaging 31-9-10 over her last eight games and is must-see TV.
Looking ahead: Selection Monday is 34 days away. Here are the latest projections...
No. 1 seeds: South Carolina, NC State, Louisville, Stanford
No. 2 seeds: Arizona, Michigan, Texas, Tennessee
Last four in: Creighton, Boston College, Washington State, Oregon State
First four out: Mississippi State, Rhode Island, Marquette, Fordham
Conference call: The ACC and SEC have eight projected bids. Others with multiple bids: Pac-12 (7), Big Ten (6), Big 12 (6), Big East (3), American (2), Missouri Valley (2) and Ivy League (2).
Title odds: South Carolina (+200) is the favorite, per FanDuel, followed by UConn (+500), Stanford (+600) and NC State (+800).
Go deeper: Caitlin Clark is breaking the game (SB Nation)
7. 🌍 The world in photos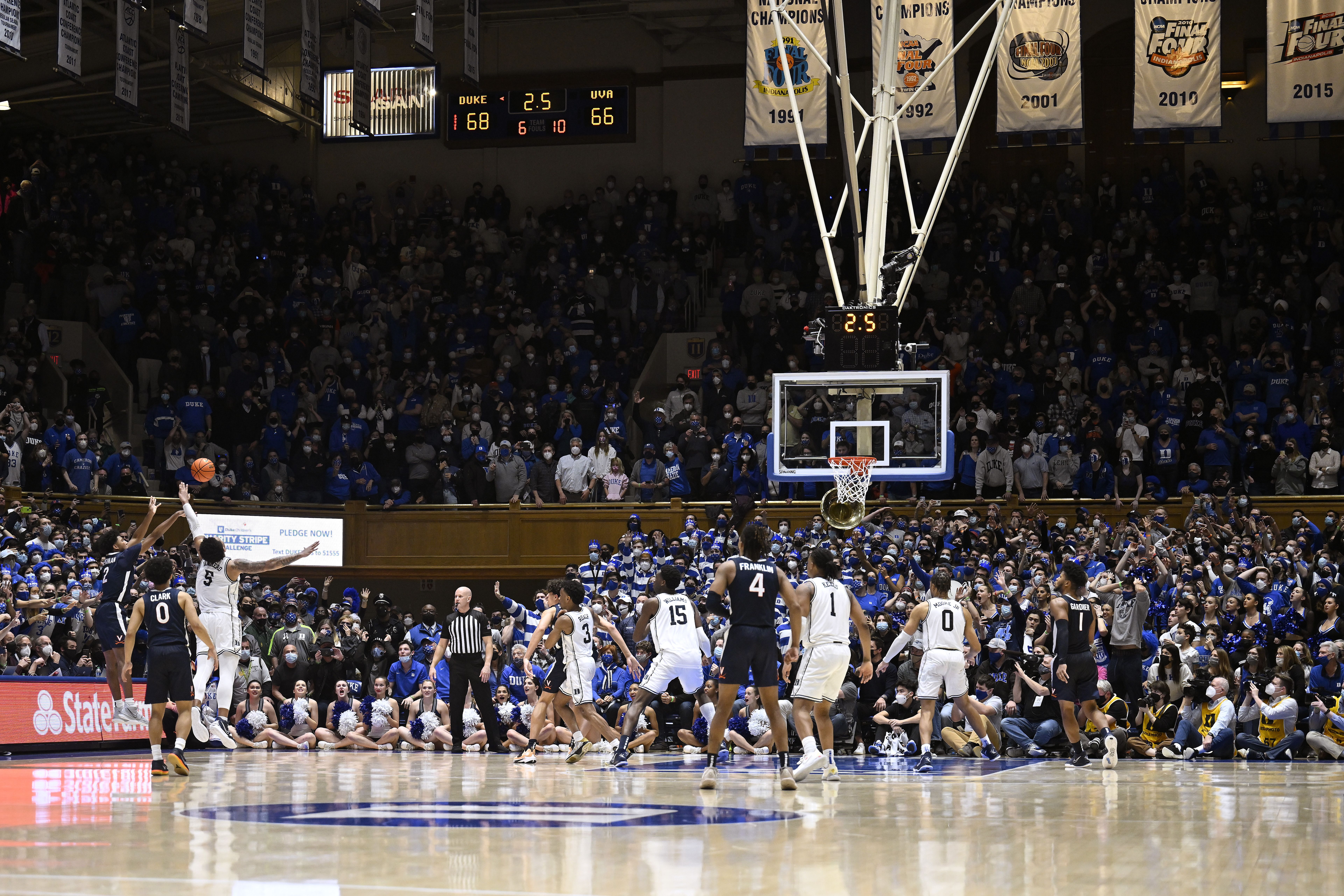 DURHAM, N.C. — Reece Beekman hit a three in the final seconds to lift Virginia past No. 7 Duke, 69-68.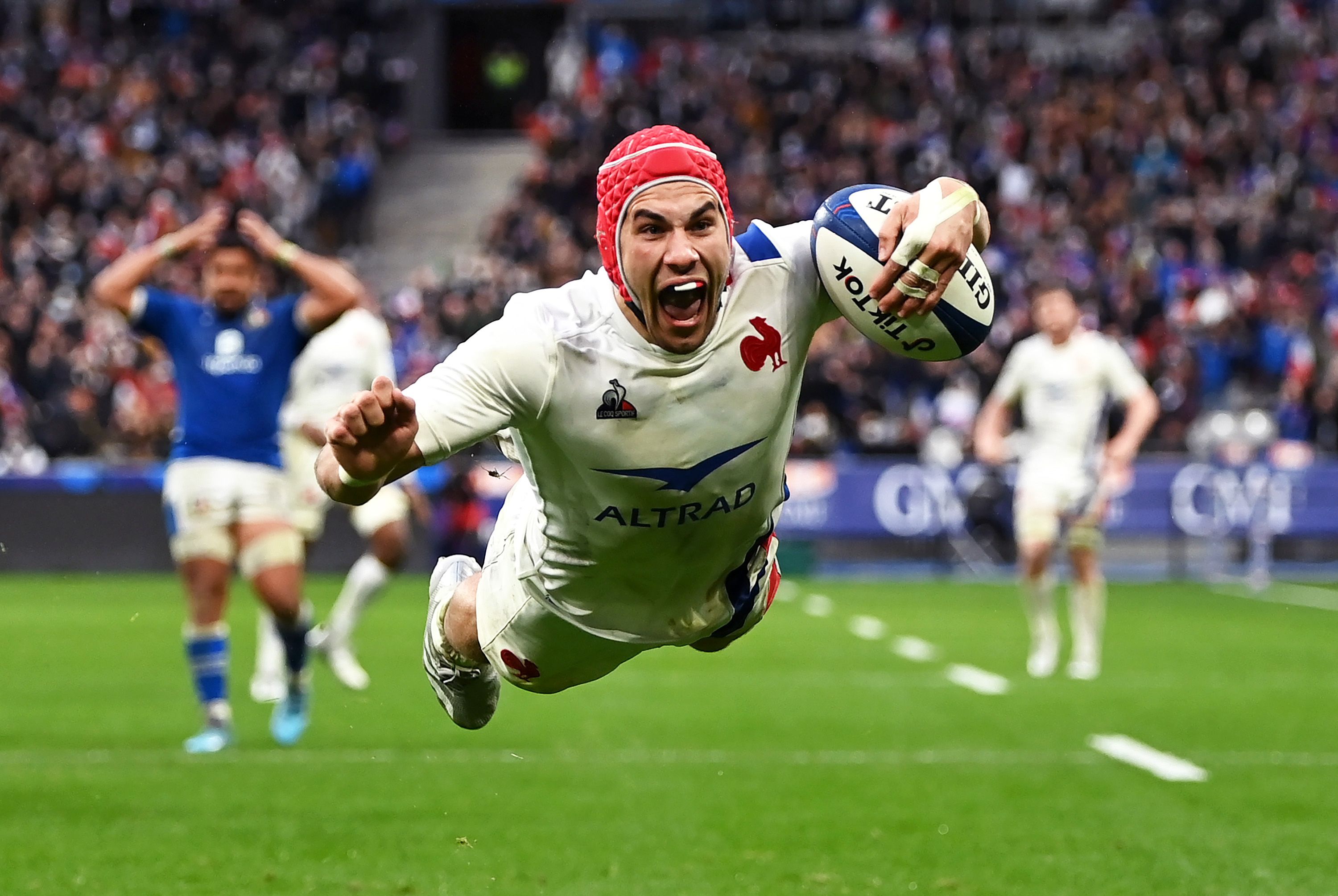 PARIS — The Six Nations Championship, an annual rugby union tournament between England, France, Ireland, Italy, Scotland and Wales, kicked off this past weekend.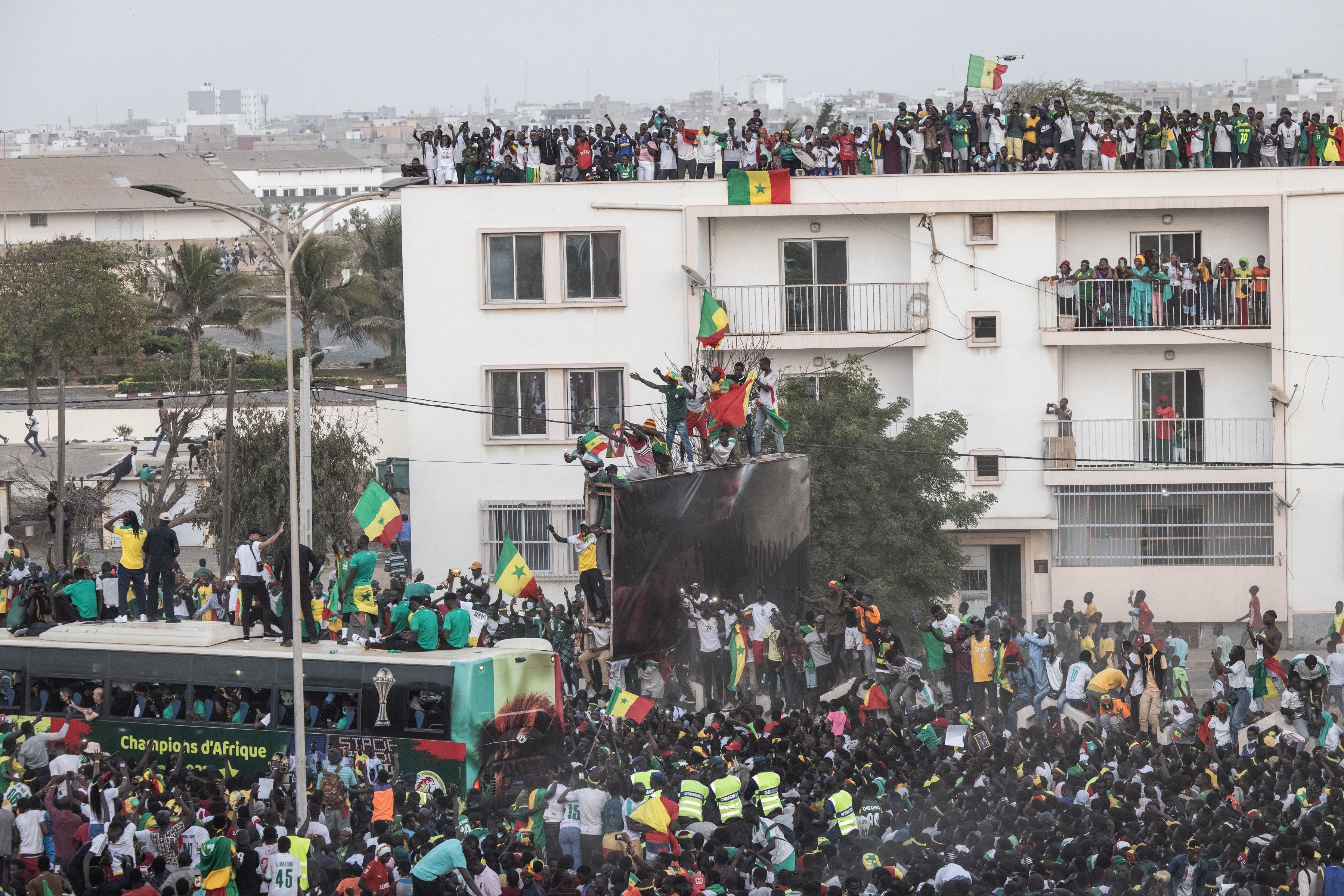 DAKAR, Senegal — Senegal declared Monday a public holiday to celebrate the soccer team's first ever Africa Cup of Nations crown, and the celebration looked electric.
8. 📺 Watchlist: Shiffrin's next shot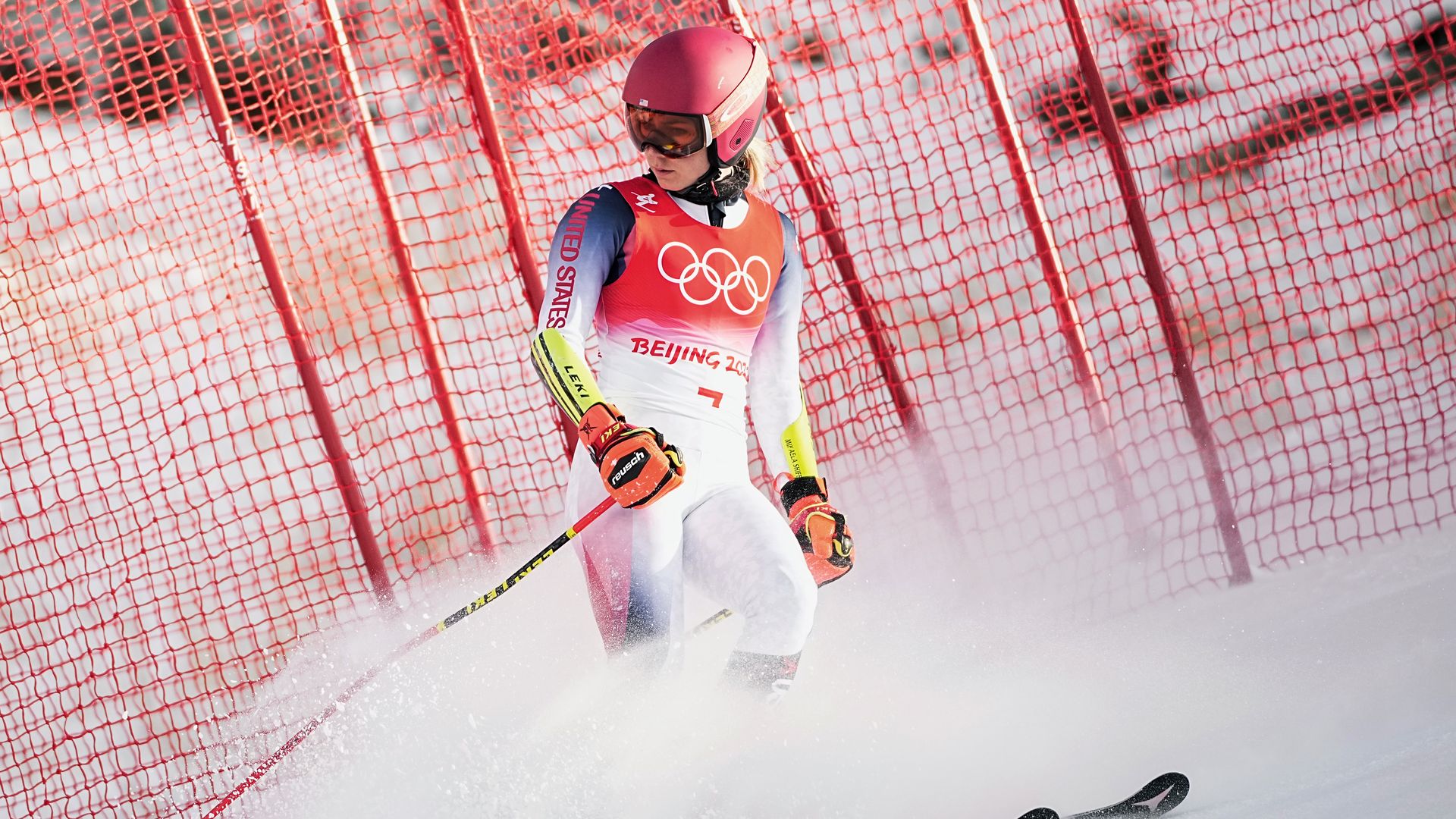 Tonight's Olympics coverage features three of Team USA's biggest stars, including one hoping to erase her frustrating start. Full schedule.
Women's slalom: Mikaela Shiffrin must put her giant slalom DQ behind her and focus on the four events still to come, starting with slalom (9:15pm ET, NBC).
Halfpipe qualifiers: Chloe Kim begins her quest to defend gold (8:30pm ET, NBC), while Shaun White makes the penultimate run of his Olympic career (11:35pm, NBC).
More to watch:
9. 🏈 Super Bowl trivia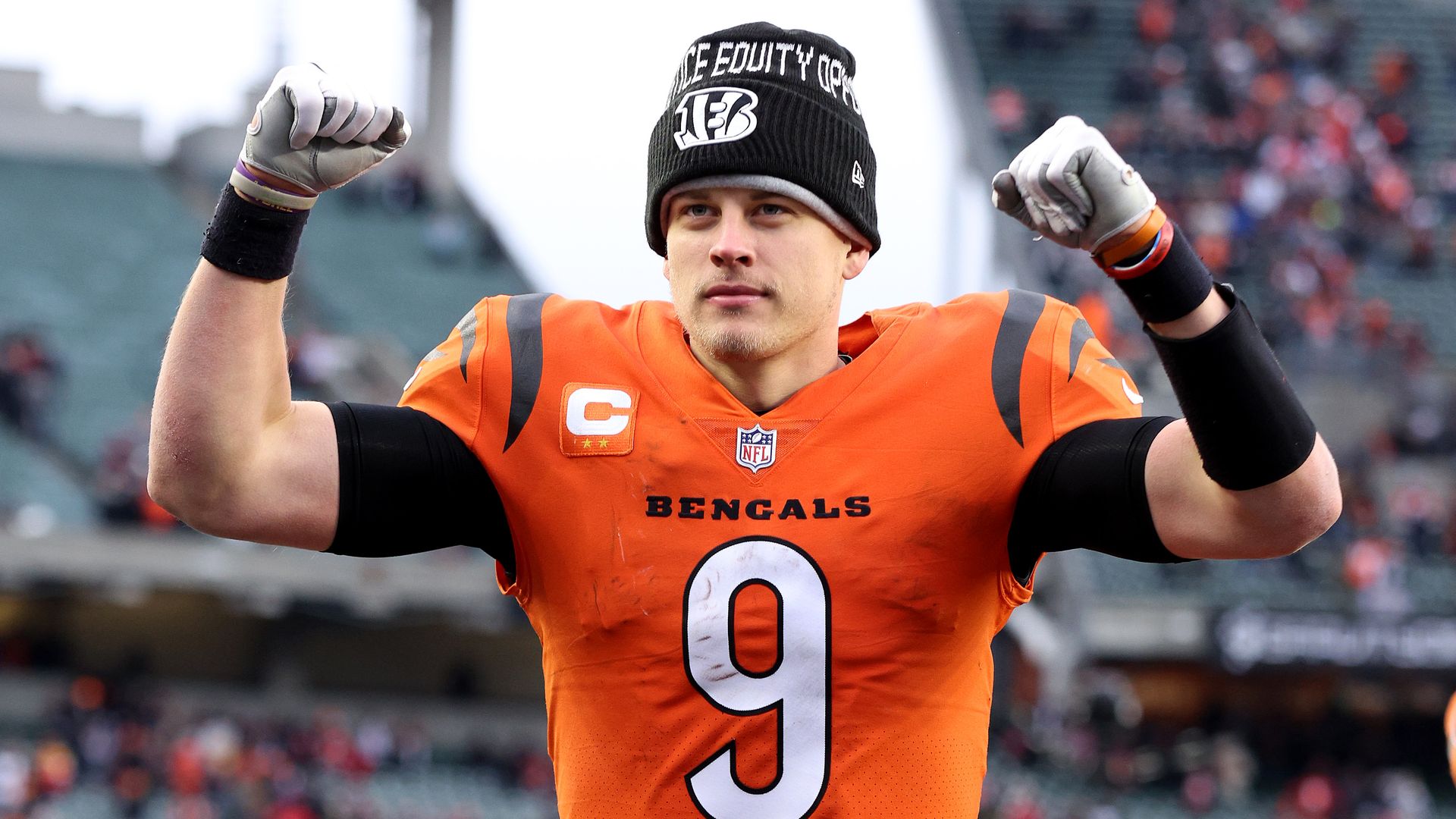 Joe Burrow is vying to become the third QB to win the Heisman Trophy and the Super Bowl (as a starter).
Question: Name the other two.
Hint: 1970s and 1980s.
Answer at the bottom.
10. ⚽️ 1 Instagram thing: King Cristiano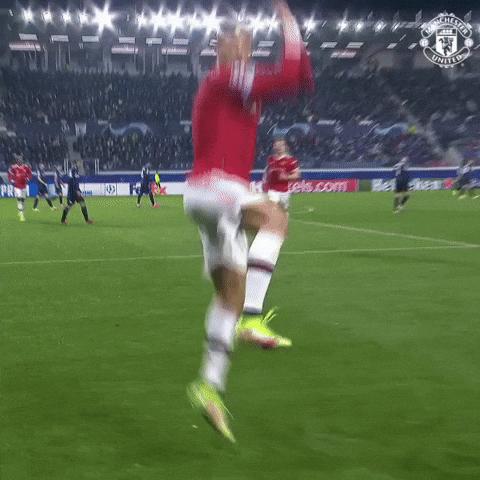 Cristiano Ronaldo just became the first person in the world to reach 400 million Instagram followers.
Ronaldo: 400M
Kylie Jenner: 309M
Lionel Messi: 306M
The Rock: 296M
Selena Gomez: 295M
Ariana Grande: 294M
Kim Kardashian: 285M
Beyoncé: 237M
Justin Bieber: 220M
Khloe Kardashian: 219M
Wild stat: Ronaldo earned an estimated $1.6 million per sponsored post when he had 308 million followers, so that number is now likely over $2 million.
Talk tomorrow,
Kendall "Messi needs to step it up" Baker
Trivia answer: Roger Staubach (Navy and Cowboys), Jim Plunkett (Stanford and Raiders)
🙏 Thanks for reading. Follow us on Twitter: @kendallbaker and @jeffreytracy. Tell your friends to sign up.