Axios Sports
December 15, 2020
👋 Good morning! Let's sports.
📆 Reminder: Join me today at 12:30pm ET for a virtual event on the impact of physical fitness and wellness on public health, featuring Long Beach Mayor Robert Garcia and former U.S. surgeon general Richard Carmona.
Today's word count: 1,729 words (7 minutes).
1 big thing: 📺 ESPN gets its "Mandalorian"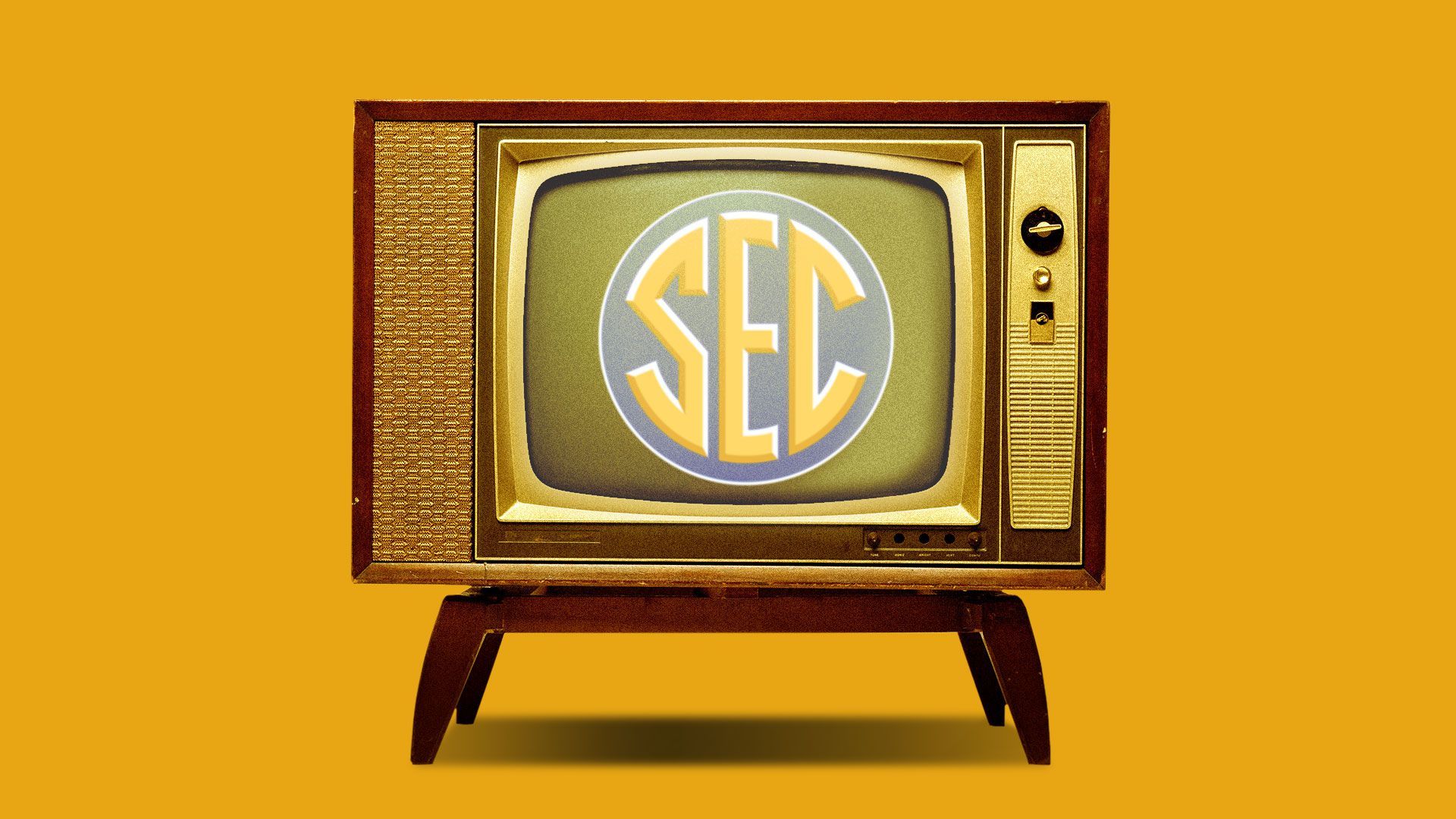 Disney has bought the rights to the SEC's biggest football games, ending the conference's nearly three-decade partnership with CBS, and giving Disney (i.e. ESPN and ABC) ownership of all SEC games starting in 2024 — and possibly sooner.
Price: $300 million annually, a huge increase from the $55 million a year CBS has paid since the deal was signed in 2009 (the biggest bargain in sports).
Length: 10 years.
Why it matters: As cable TV dies a slow death, ESPN is preparing to flip the switch on direct-to-consumer sales. This deal sets them up to succeed in the streaming landscape by giving them the type of content that drives sign-ups and retains subscribers.
As part of the agreement, ESPN can put one non-conference football game and two men's basketball games from each SEC school on ESPN+, per SBJ's John Ourand.
"Imagine how many Alabama fans will sign up when ESPN+ is the only place to watch the Crimson Tide," writes Ourand. "This is a school that sells out an intrasquad scrimmage in the spring."
What they're saying: "Having the complete set of SEC rights sooner rather than later might just be ESPN's own Mandalorian," writes The Athletic's Andy Staples (subscription). "The only question is whether that makes Nick Saban Baby Yoda."
The intrigue: Here's Staples envisioning a future where ESPN+ is the direct-to-consumer home of ESPN:
"Instead of paying DirecTV or YouTube TV $7 a month for ESPN, $1.25 for the SEC Network, $1 for the ACC Network, $1 for ESPN2 and a few cents for ESPN Classic, ESPN News and ESPNU, consumers could be offered all those channels (plus access to sports on ABC) for $15-$20 a month."
"And more than likely, Disney would bundle that service with Disney+ ... for something like $15 to $20 a month (total) for the first year before hitting users with the full price for the second year."
The big picture: ESPN built its cable empire on college football, and is now inextricably tied to the sport. In addition to this huge investment in the SEC, the network quite literally owns bowl season.
Roughly one-third of bowl games are owned and operated by ESPN Events, and the network pays billions to broadcast the New Years Six and College Football Playoff games.
Wild stat: 33 of the 34 bowl games this season will air on an ESPN network. The only holdout is the Arizona Bowl, which will be on CBS Sports Network.
2. 🏈 Game of the year: Ravens 47, Browns 42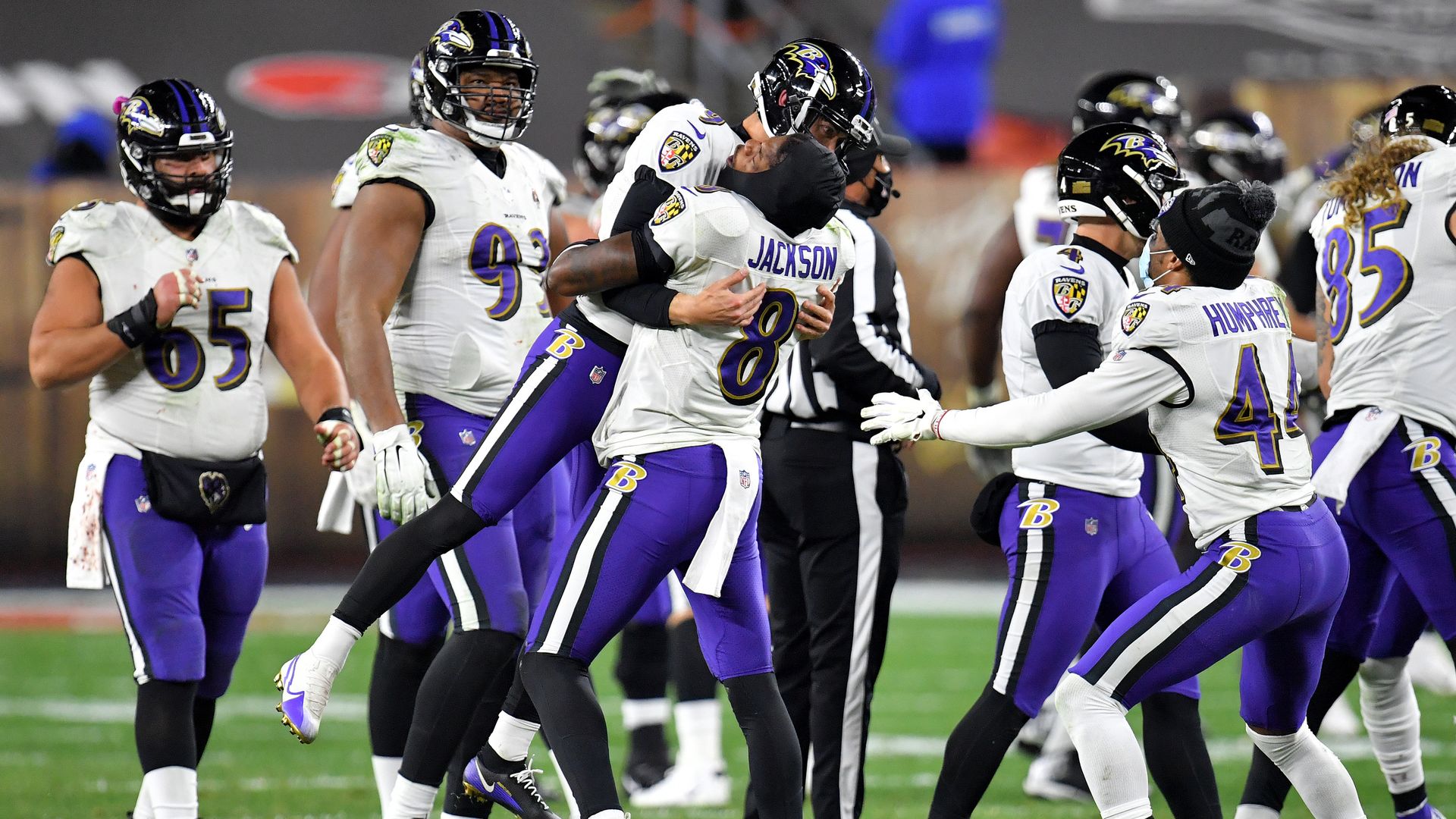 The Ravens beat the Browns, 47-42, on Monday night in a game full of twists and turns topped off by a heroic comeback.
Mysterious exit: Lamar Jackson exited in the fourth quarter due to "cramps," forcing Baltimore to turn to third-string QB Trace McSorley. The reigning MVP later returned to lead two scoring drives in the final minutes.
Bad beat: The Browns (+3) took a safety on the game's final play, leading to one of the worst beats of the year. It cost at least one bettor $40,000.
🎥 The final minutes:
By the numbers:
9 rush TD: Most in a single game in NFL history.
89 points: Third-highest scoring game in "Monday Night Football" history.
8th game: Jackson now has eight career 100-yard rushing games, second only to Michael Vick (10).
47-42: This is the first NFL game to ever end in that score.
The big picture: "While each NFL season is often defined by the Super Bowl and its champion, there is often a game within the folds of a regular season that perfectly encapsulates what the year was all about," writes SI's Connor Orr.
2018: The Rams-Chiefs game with 105 total points, a turning point in the offensive revolution that has come to shape the NFL.
2019: Any game where a team lost thanks to a bad call or broken rule, emblematic of the league's officiating fiasco.
2020: Monday night, "if only because like the year itself, it contained too many wild vacillations, obscure tentacles and we-have-no-choice-but-to-laugh moments to digest in one watching," writes Orr.
3. ⛳️ South Korea is dominating women's golf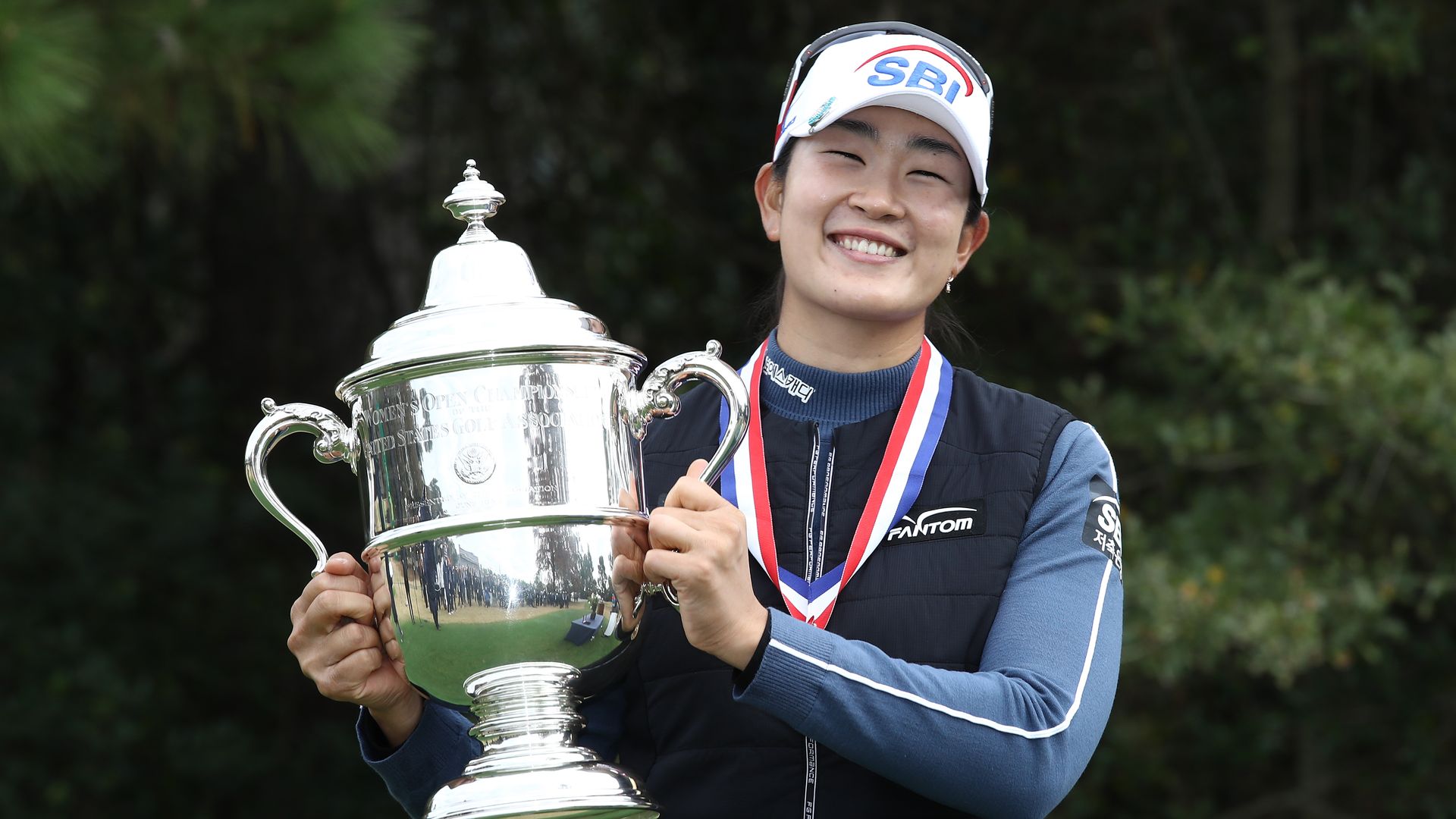 A Lim Kim won the 75th U.S. Women's Open on Monday, roaring back from a five-shot deficit in the final round to win her first major.
The big picture: South Koreans are dominating the sport, winning seven of the past 13 majors — including three of four this year — and nine of the past 13 U.S. Women's Opens.
Nine of the top 20 players in the world rankings are from South Korea.
Kim is the 19th South Korean to win a women's major, which is remarkable considering Se Ri Pak was the only South Korean on tour as recently as 1998.
First time's the charm: Kim is the 11th first-time major winner in the past 12 women's majors, evidence of the LPGA Tour's growth and burgeoning talent.
🇰🇷 Kim, 2020 U.S. Women's Open
🇰🇷 Sei Young Kim, 2020 Women's PGA Championship
🇰🇷 Mirim Lee, 2020 ANA Inspiration
🇩🇪 Sophia Popov, 2020 Women's British Open
🇯🇵 Hinako Shibuno, 2019 Women's British Open
🇦🇺 Hannah Green, 2019 Women's PGA Championship
🇰🇷 Jeongeun Lee6, 2019 U.S. Women's Open
🇺🇸 Angela Stanford, 2018 Evian Championship
🏴󠁧󠁢󠁥󠁮󠁧󠁿 Georgia Hall, 2018 Women's British Open
🇸🇪 Pernilla Lindberg, 2018 ANA Inspiration
🇰🇷 In-Kyung Kim, 2017 Women's British Open
4. 🏀 Men's poll: League play is here
We're 20 days into the most bizarre college basketball season ever, and the hits just keep on coming.
The top two teams in this week's AP poll, Gonzaga and Baylor, are both on COVID-19 pauses.
Two of the best games last week (Michigan State at Virginia and Texas at Baylor) were both postponed.
The state of play: In a normal season, we'd be in the midst of the quietest part of the calendar. Instead, we're about to dive into full-fledged conference play, with teams beginning their league slates earlier than ever this season.
Why it matters: There's a very real chance that conference tournaments get canceled due to outbreaks, so regular season titles mean much more this year.
Notes:
🙏 Keep sending prayers: Keyontae Johnson remains in critical but stable condition and is "following simple commands" at the hospital. The Florida star collapsed on the court during a game on Saturday. Super scary.
Player of the week: Luka Garza has been ridiculous through six games, averaging 29.2 points (1st in nation) and 9.0 rebounds (3rd in Big Ten) while playing just 25 minutes a night. It's actually insane what he's doing.
Breakout star: Pitt sophomore Justin Champagnie is coming off back-to-back 20-point, 20-rebound games. Over the last 25 seasons, only one other ACC player recorded two 20-20 games total. His name? Tim Duncan.
📆 Coming up: No. 1 Gonzaga and No. 3 Iowa are scheduled to meet this Saturday in Sioux Falls, South Dakota.
5. 🏀 Women's poll: VanDerveer chases history
Stanford remained atop this week's mostly unchanged poll, and their legendary head coach is poised to make history tonight against Pacific.
Tara VanDerveer has 1,098 career wins, tied with the late Pat Summitt for the most in women's college basketball history.
967 of those wins have come at Stanford, where she took over in 1985 after stints at Idaho (42 wins from 1978 to 1980) and Ohio State (110 wins from 1980 to 1985).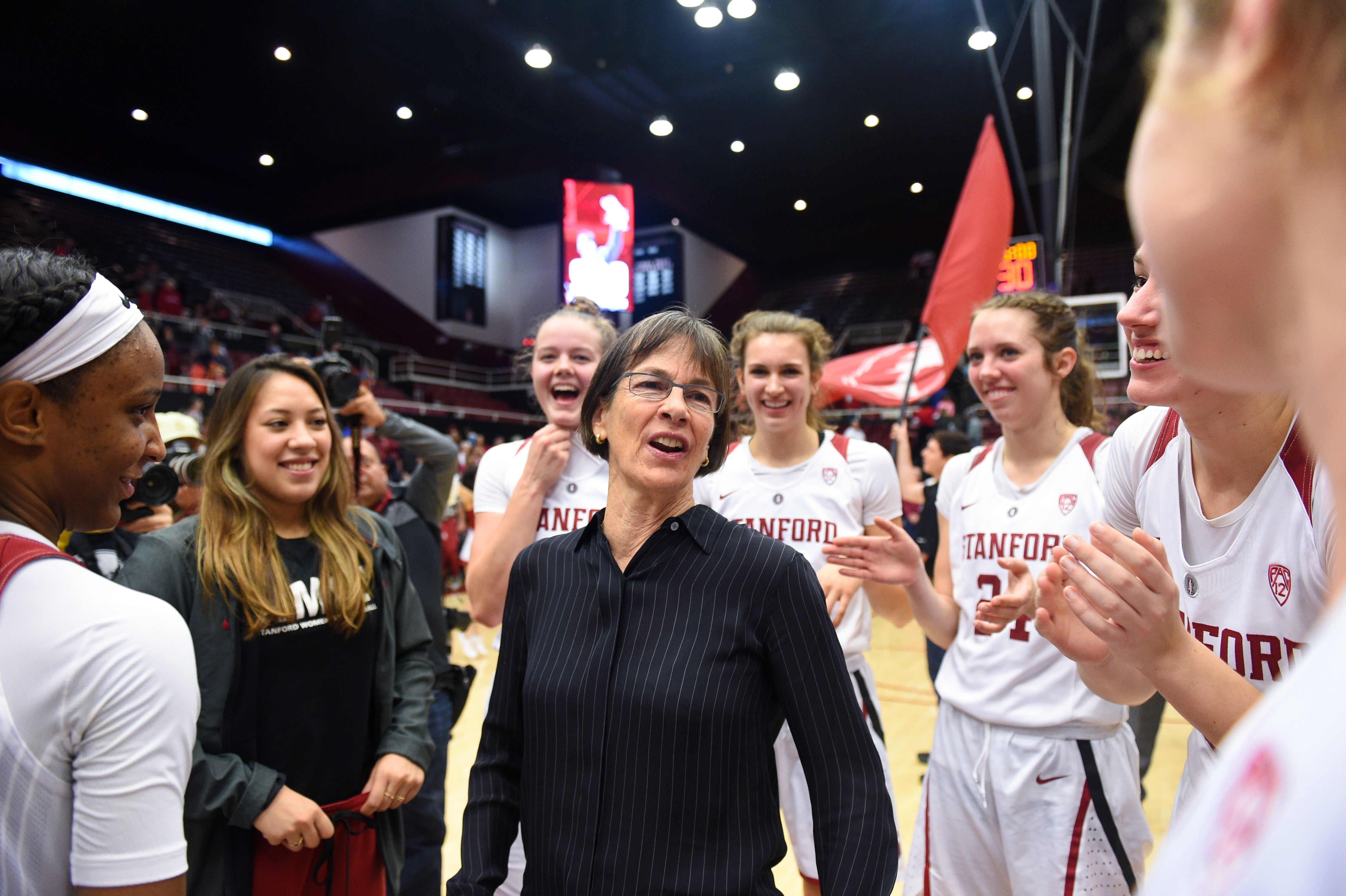 Coach K comparison: On the men's basketball side, only Duke's Mike Krzyzewski (1,157) has more Division I wins. Warriors coach Steve Kerr compared the two while speaking with media on Monday.
"Tara has kind of become the Coach K of the women's game. There's just this army of players who she recruits to come through there ... and year after year they win. It's not easy to do that as a coach; your voice can get old."
"I've always loved her sort of understated presence. ... When you're in the room with her you feel like, yeah, she's the boss, but she doesn't need to yell and scream. It's more just poise and knowledge, and the players feel that."
6. 📸 Photos 'round the world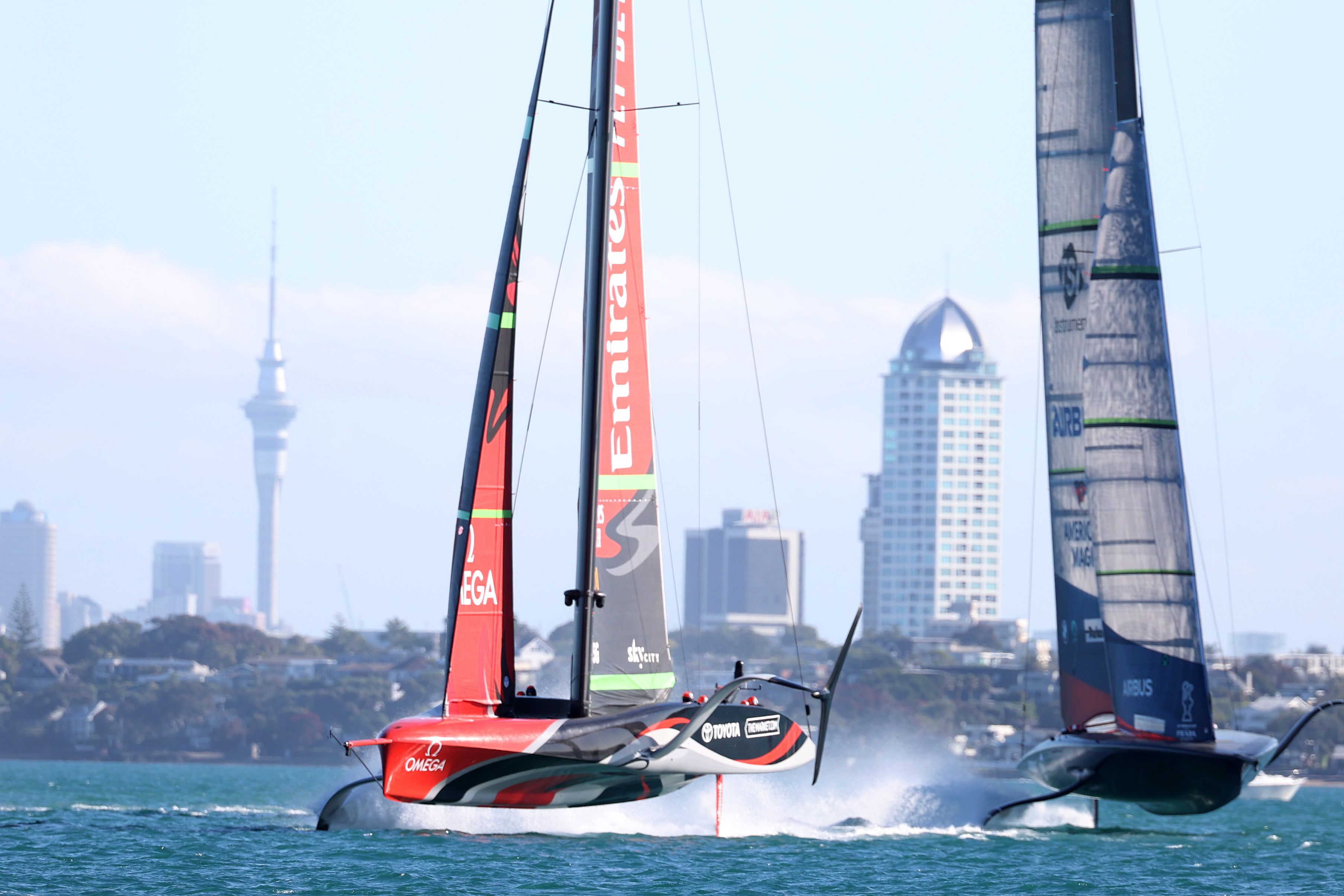 AUCKLAND, New Zealand — Team New Zealand and American Magic (R) race during a practice session ahead of the 2021 America's Cup.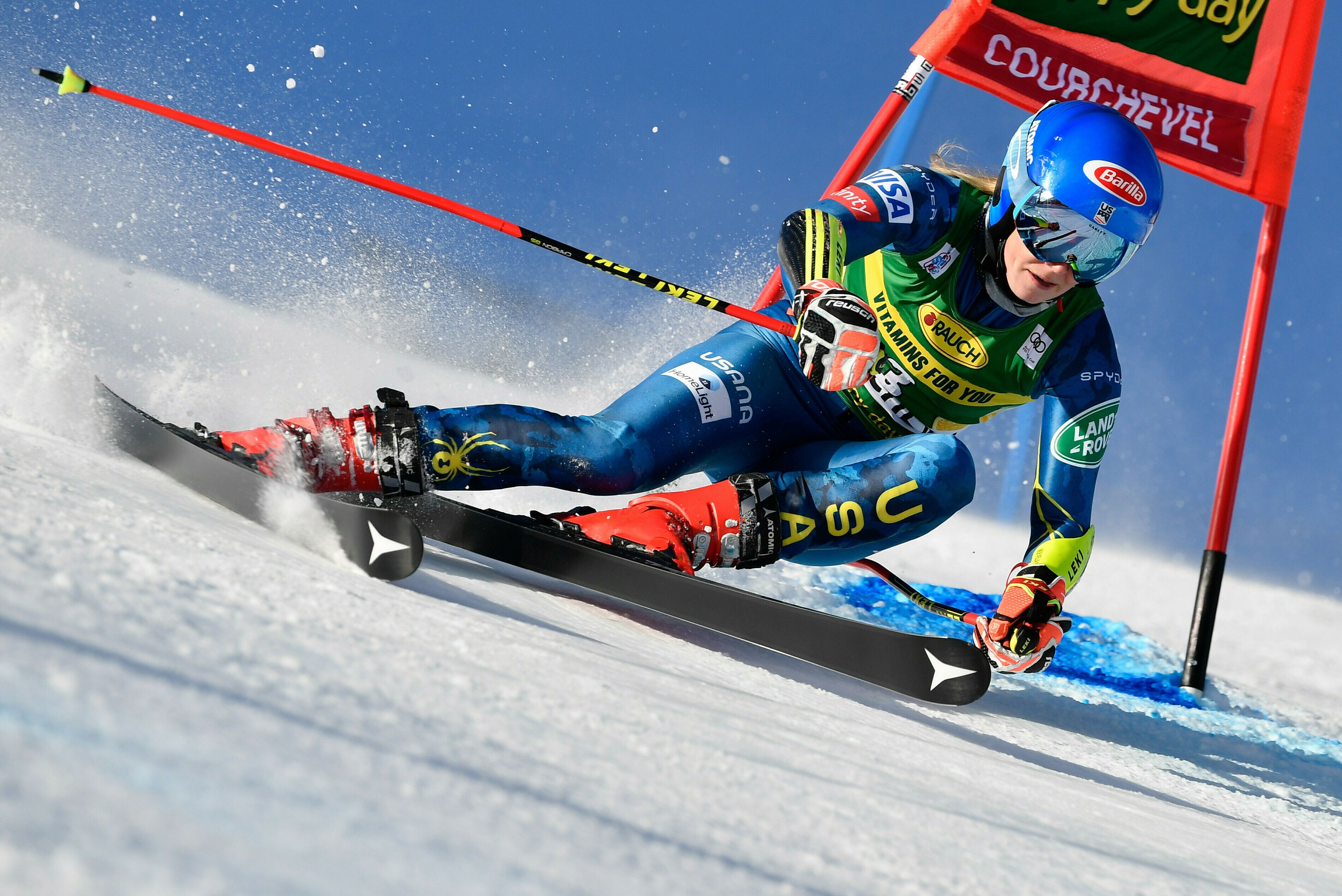 COURCHEVEL, France — Calling the victory bittersweet, two-time Olympic champion Mikaela Shiffrin won her first World Cup ski race since the death of her father, Jeff, 10 months ago.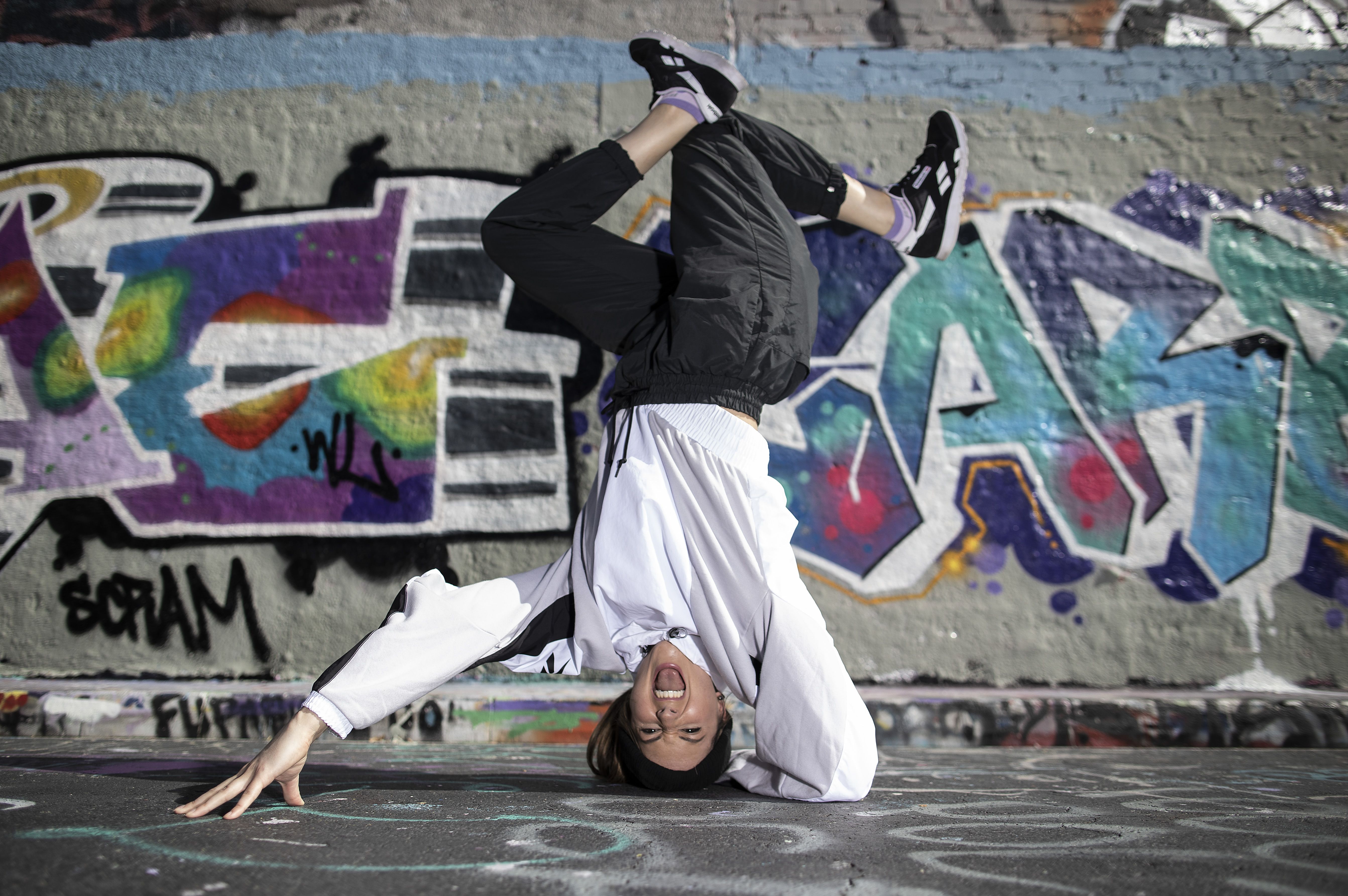 SYDNEY, Australia — Australia's top-ranked female breakdancer, Rachael Gunn, poses during a portrait session following the announcement that breakdancing will make its Olympics debut at the 2024 Paris Games.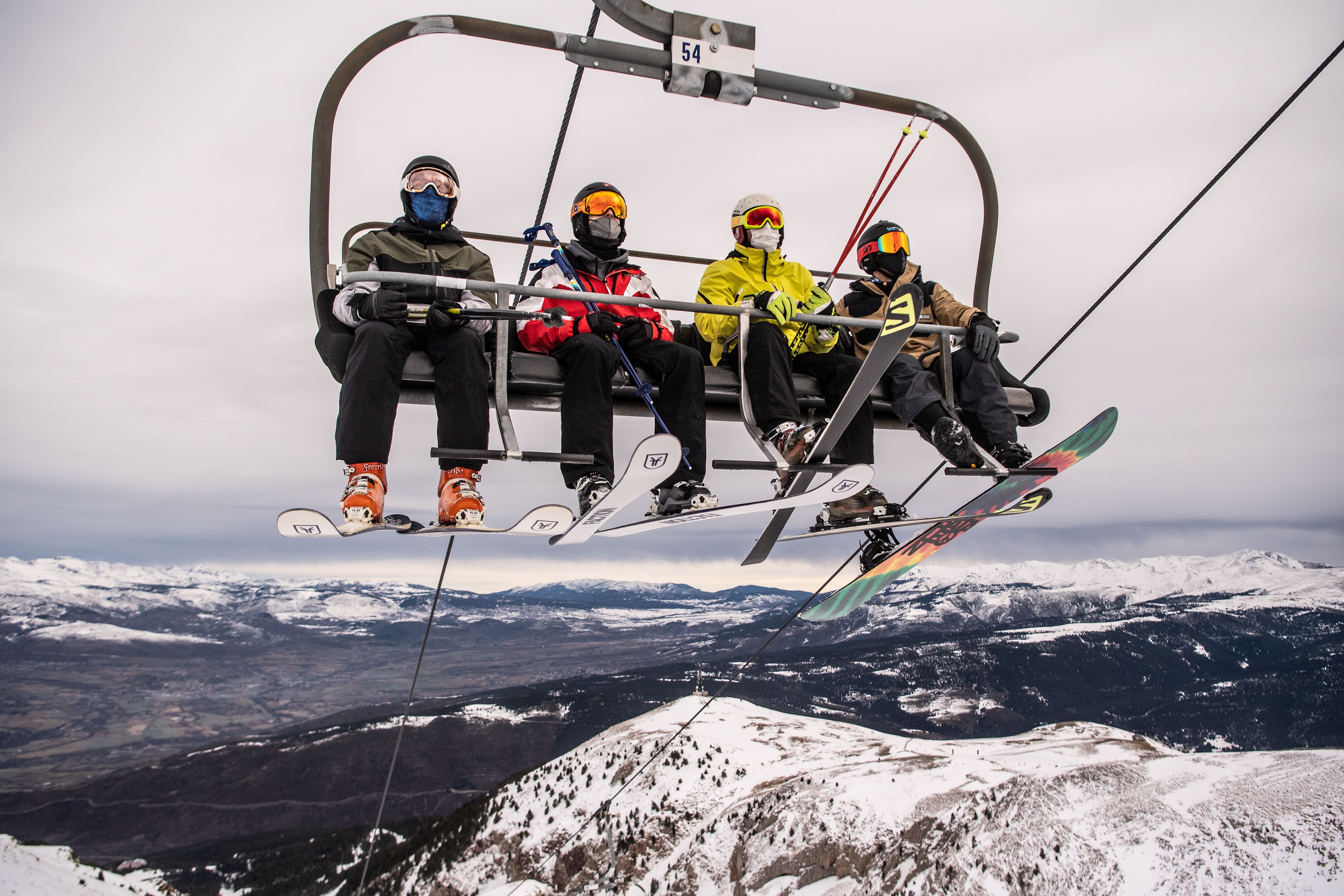 GIRONA, Spain — European countries have taken divergent approaches to their ski resorts, with those in France, Germany and Italy remaining closed, while ones in Spain, Austria, Switzerland and Spain have started to open.
7. ⚡️ Catch up quick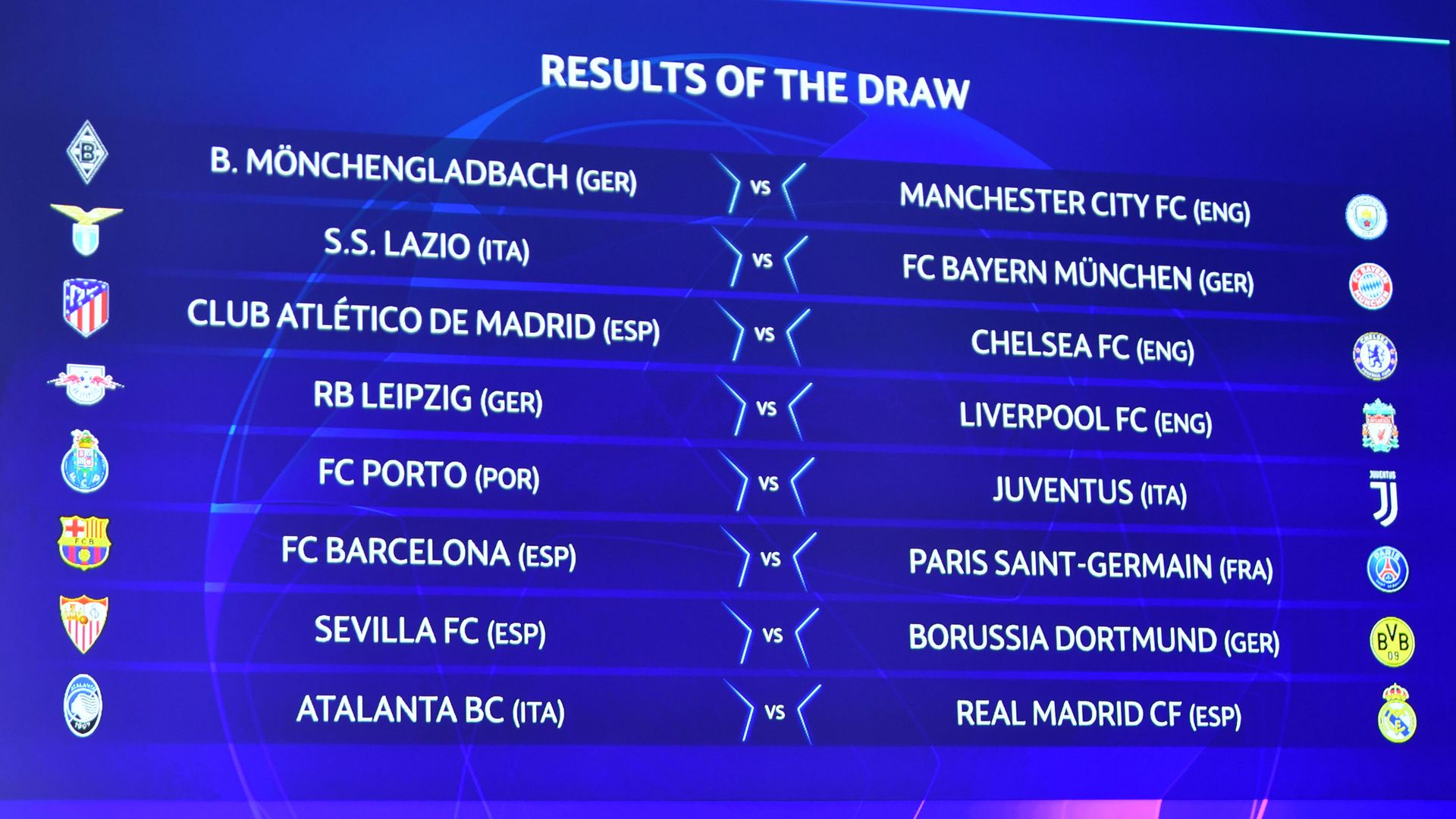 ⚽️ Round of 16: Europe's top clubs have learned their fate in the knockout stages of the Champions League after the round of 16 draw was made in Nyon, Switzerland on Monday. Best matchup: Barcelona (Messi) vs. PSG (Neymar).
🎓 New ACC boss: Northwestern AD Jim Phillips has been named the next ACC commissioner. Phillips was a top candidate to become the Big Ten boss when the job opened up in January, but the conference instead went with longtime Vikings executive Kevin Warren, who has had a rocky first year.
🏈 Pac-12 swap: Oregon will replace Washington in the Pac-12 title game against USC this weekend due to the Huskies' lingering COVID-19 issues.
8. Dec. 15, 1973: 🏀 Worst game of the century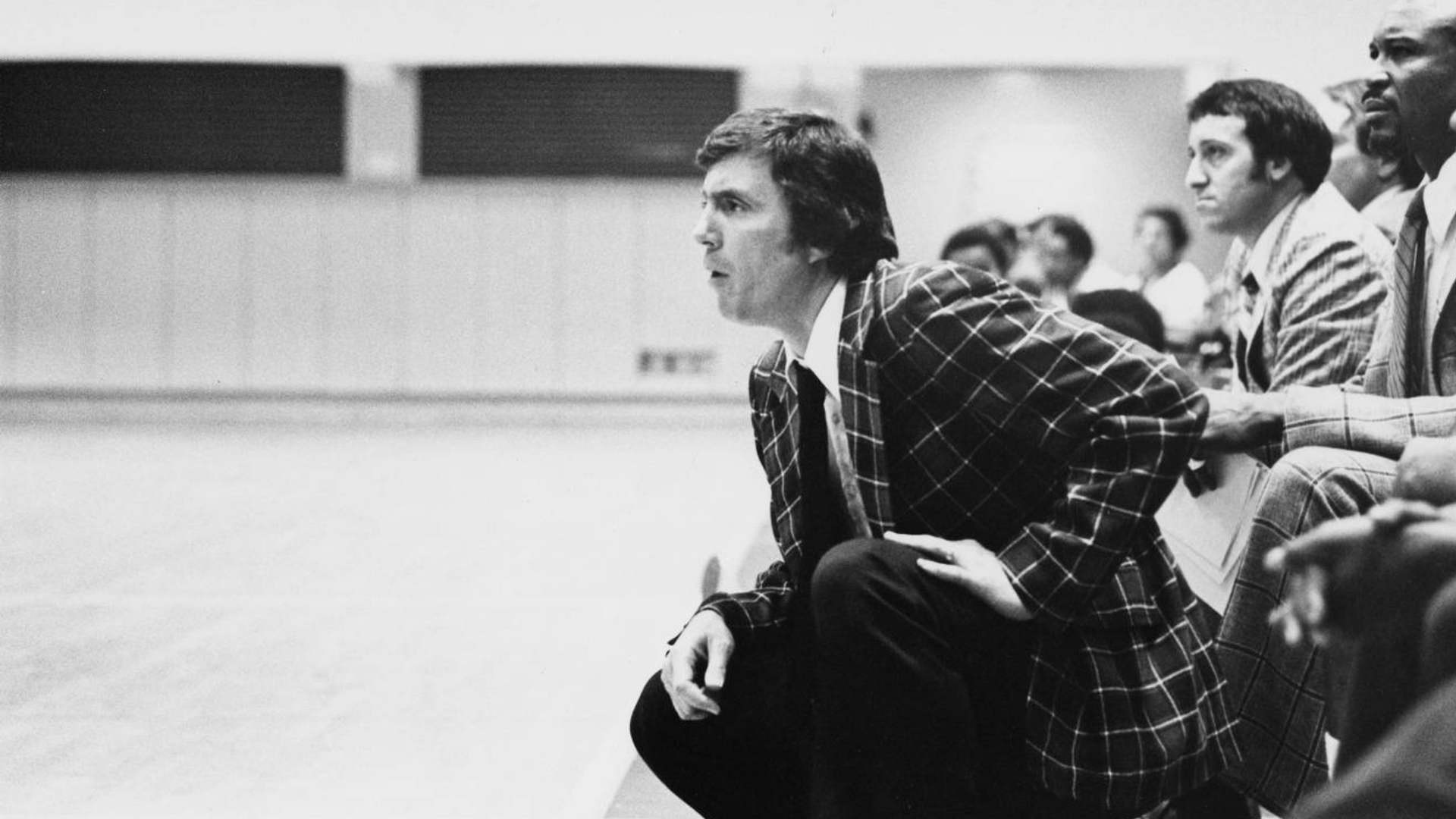 47 years ago today, Tennessee beat Temple, 11-6, in a college basketball game that ESPN later deemed the worst sporting event of the 20th century.
What happened: Owls coach Don Casey, who later coached the Clippers and Nets, determined that the only way to beat the Volunteers was to hold the ball and run out the clock.
And with the shot clock still 12 years from being installed at the college level, there was nothing to prevent him from doing it.
One local newspaper reported that Temple held the ball for 32 of the 40 minutes. And yet, Tennessee still managed to come away with the win.
What they said: "Tennessee had a great team," Casey told Basketball Digest in 2003. "We thought this was going to give us the best chance to win."
"So we took two guys and put them out by the 28-foot line, had them standing about five feet part, and we had them pass the ball back and forth."
"This was uncharted territory. We didn't know exactly what we were doing."
By the numbers: The Volunteers led 7-5 at halftime. Neither team made a field goal in the second half, but Tennessee made four free throws to Temple's one.
9. 🏈 College football trivia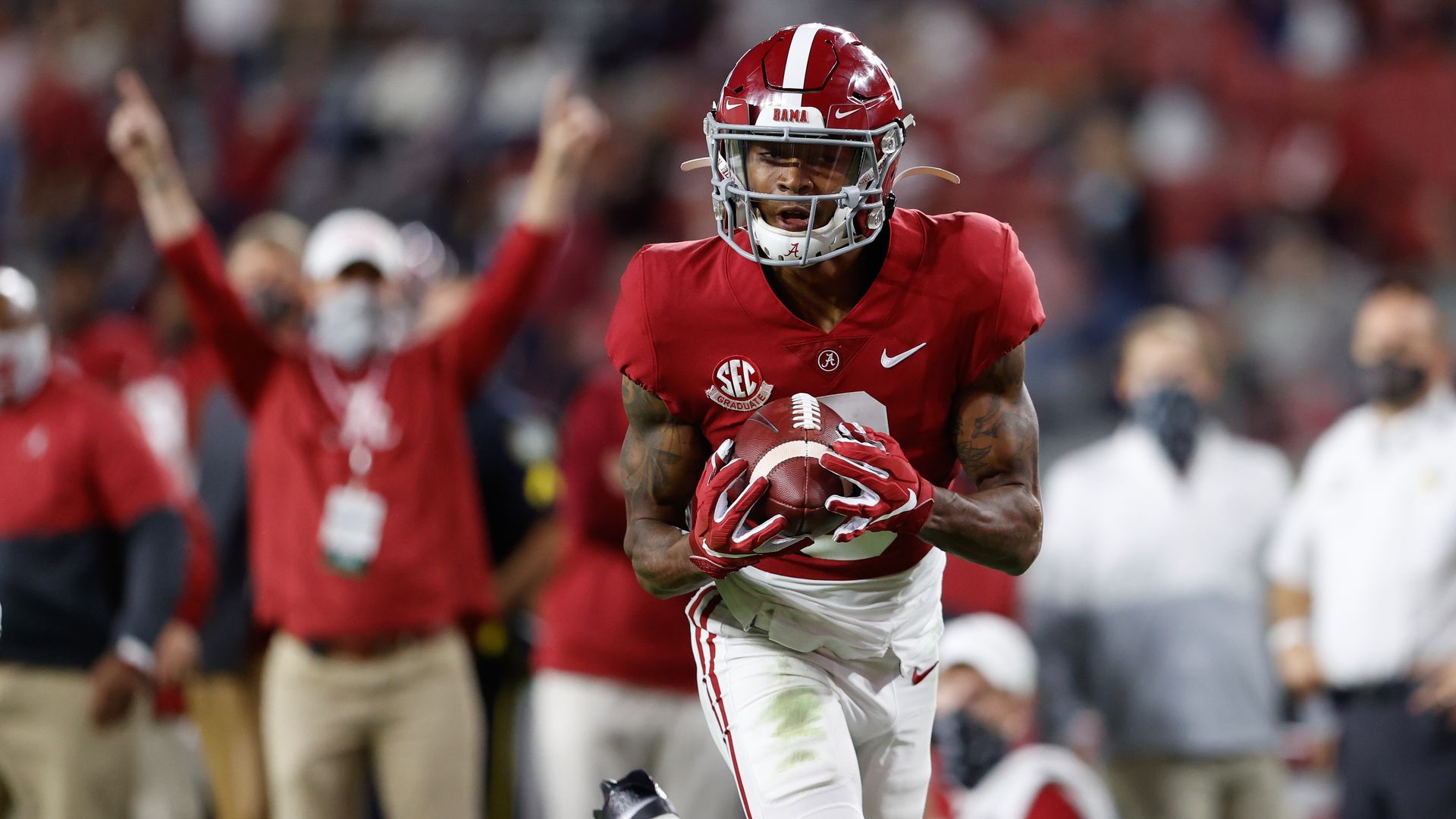 Entering Saturday's SEC title game, Alabama WR DeVonta Smith ranks third on the SEC's all-time receiving yards list (3,436 yards).
Question: Who are the only two players ahead of him?
Hint: Drafted in 2014 (42nd overall) and 2015 (4th overall).
Answer at the bottom.
10. 🏀 Best read: "The Word of God"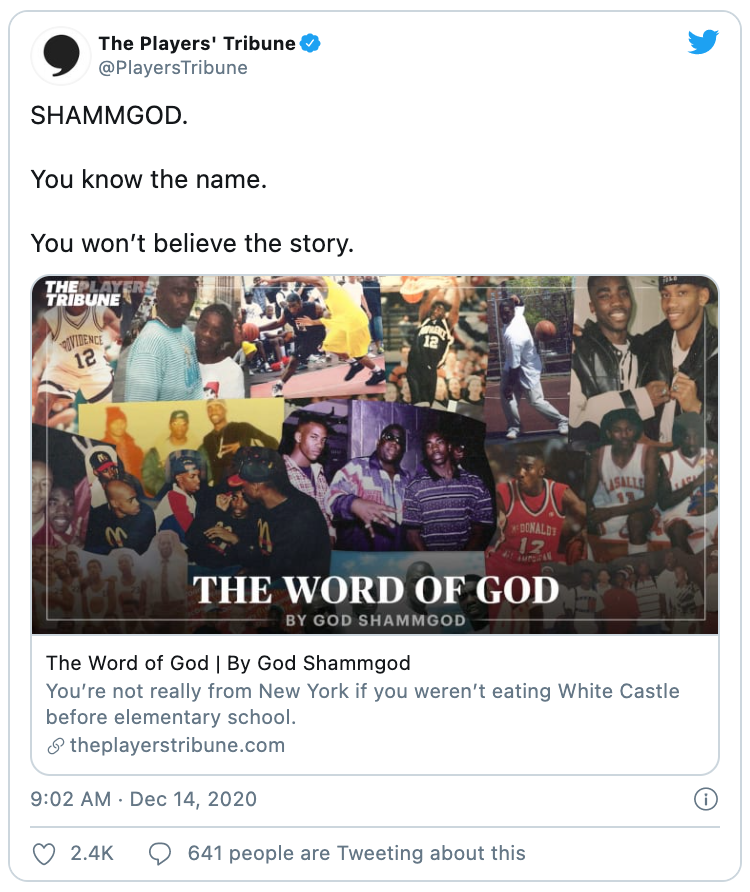 Basketball legend God Shammgod shared his life story in The Players' Tribune, and it's one of my favorite reads of the year. You'll love it, especially if you're a hooper.
"I'm so New York, I got robbed in the second grade. Man, who the hell gets robbed when they're seven years old? ME."
Keep reading. Trust me on this one.
Talk tomorrow,
Kendall "This is the Way" Baker
Trivia answer: Jordan Matthews (3,759) and Amari Cooper (3,463 yards)