Axios Sports
November 08, 2022
👋 Happy Tuesday! Go vote.
Today's word count: 1,403 words (5 minutes).
Let's sports...
1 big thing: 🏀 All 30 teams in action
All 30 NBA teams were in action on Monday, and all 30 are off today for Election Day.
Scoreboard: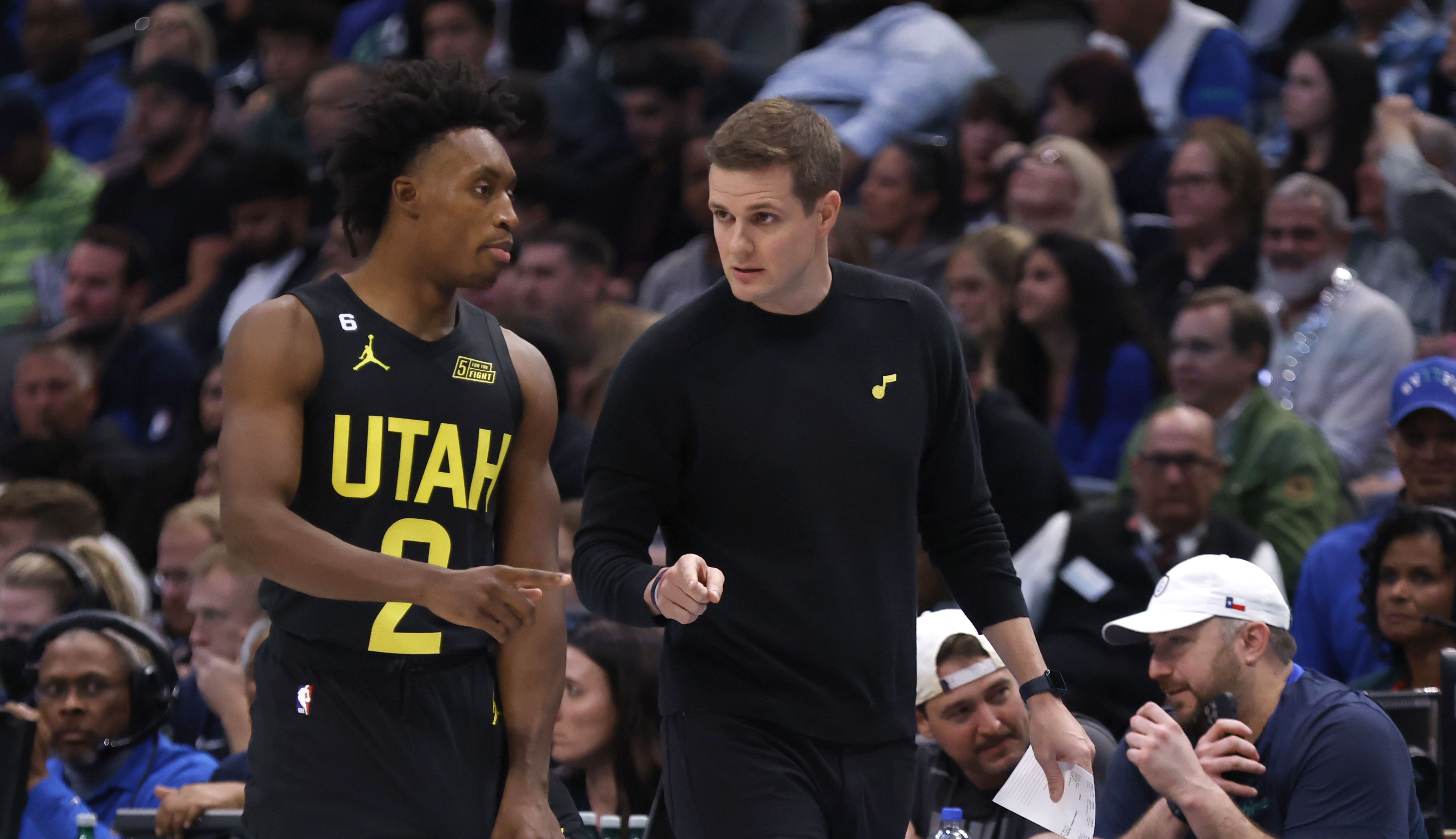 We need to talk about the Jazz … Utah was supposed to be bad this season after trading away All-Stars Donovan Mitchell and Rudy Gobert. But nobody told new head coach Will Hardy or his players.
The first-place Jazz (8-3) currently rank fourth in point differential, fifth in offensive efficiency and seventh in defensive efficiency.
Will they fade down the stretch without a bonafide superstar? Maybe. But right now, they look more like a playoff team than a favorite to land projected No. 1 pick Victor Wembanyama.
What they're saying: "Our guys play really, really hard," Hardy, a Celtics assistant last season, told WashPost. "Every night, it can be somebody else's night. That versatility and flexibility is what gives us a chance."
2. 🏈 Saturday to coach on Sundays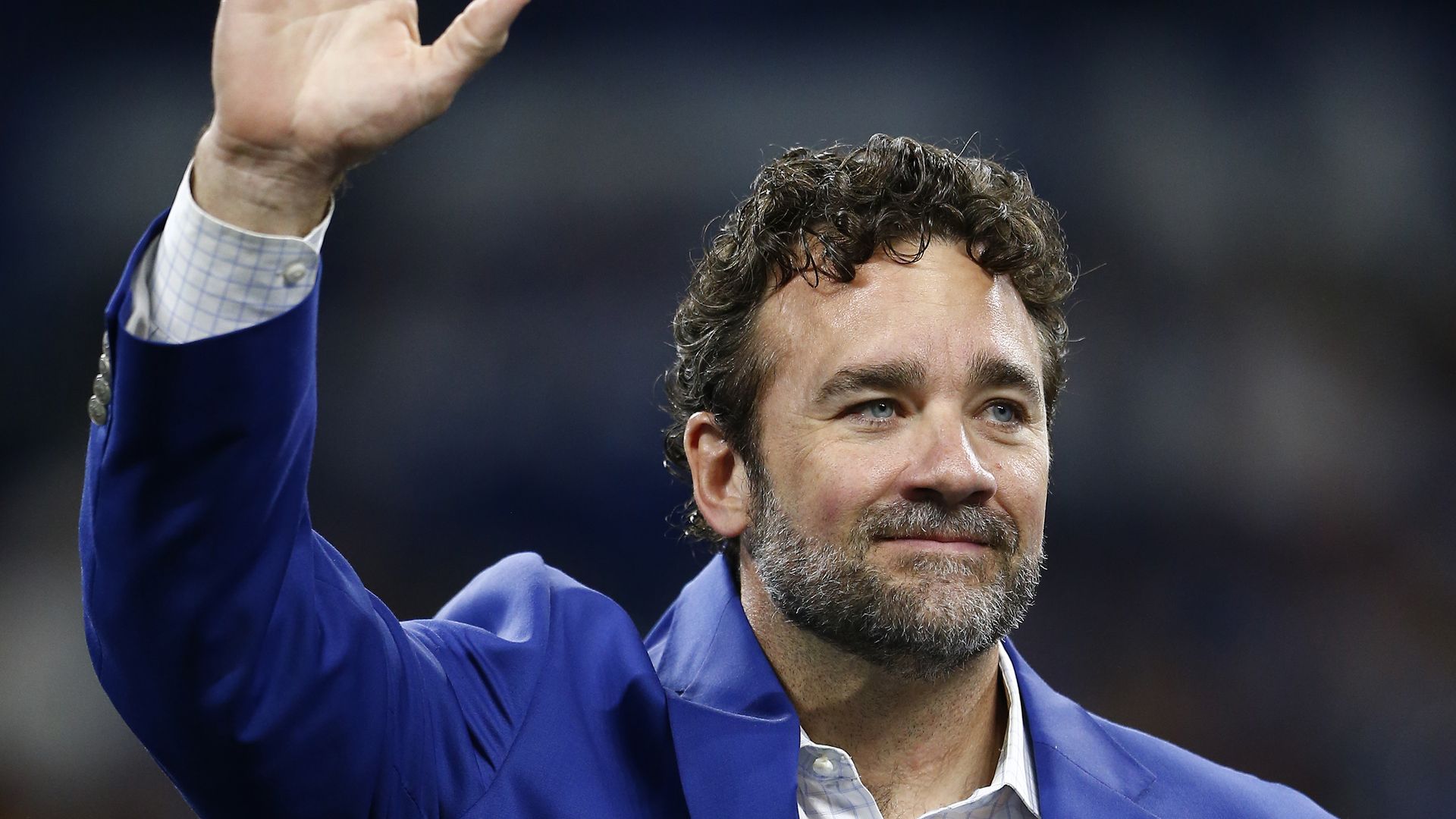 The Colts shocked the NFL world on Monday, firing head coach Frank Reich and replacing him with ESPN analyst Jeff Saturday.
Why it matters: Saturday has never coached in the NFL or even in college, which is unprecedented.
His only experience was at Hebron Christian Academy (Georgia), where he went 20-16 from 2017-2020.
Saturday will coach under the interim tag starting Sunday against the Raiders, who he said "look horrible" in a recent tweet.
The backdrop: Saturday was a Colts offensive lineman and is in the franchise's Ring of Honor. He's also served as a consultant for the team.
What they're saying: Colts owner Jim Irsay vigorously defended the hiring on Monday night, saying Saturday is "fully experienced" and "fully capable."
State of play: The Rooney Rule, which mandates that teams interview at least two external minority candidates, doesn't apply to an interim head coach during the season but does apply once the season concludes.
So the Colts will have to fulfill the rule before hiring a full-time coach this offseason.
But Irsay didn't hide his preference that things work out with Saturday: "This is for eight games, hopefully more."
3. ⚾️ Eight new HOF eligible players
The Hall of Fame revealed its Contemporary Baseball Era ballot on Monday, comprising eight players eligible for induction at next month's vote, Axios' Jeff Tracy writes.
Why it matters: This is a second chance for players who weren't elected by the Baseball Writers' Association of America (BBWAA) — the annual vote you're most familiar with.
How it works: While the BBWAA vote is comprised of roughly 400 individuals casting ballots from afar, the 16-person Contemporary Era committee will meet to cast their ballots on Dec. 4.
Each member can vote for up to three players, with 75% (12 of 16) of the vote required for election.
The ballot: Barry Bonds, Roger Clemens, Curt Schilling, Albert Belle, Don Mattingly, Fred McGriff, Dale Murphy and Rafael Palmeiro.
The intrigue: Like a jury, the more intimate setting is ripe for politicking.
If a few members make a compelling case for guys like Bonds and Clemens — whose PED allegations have so far kept them out of Cooperstown — they could sway the whole room's vote. There's even precedent for such a move.
In other words, "the composition of the committee tends to be a bigger deciding factor than the credentials of the candidates," writes The Athletic's Andrew Baggarly ($).
4. ⚡️ Lightning round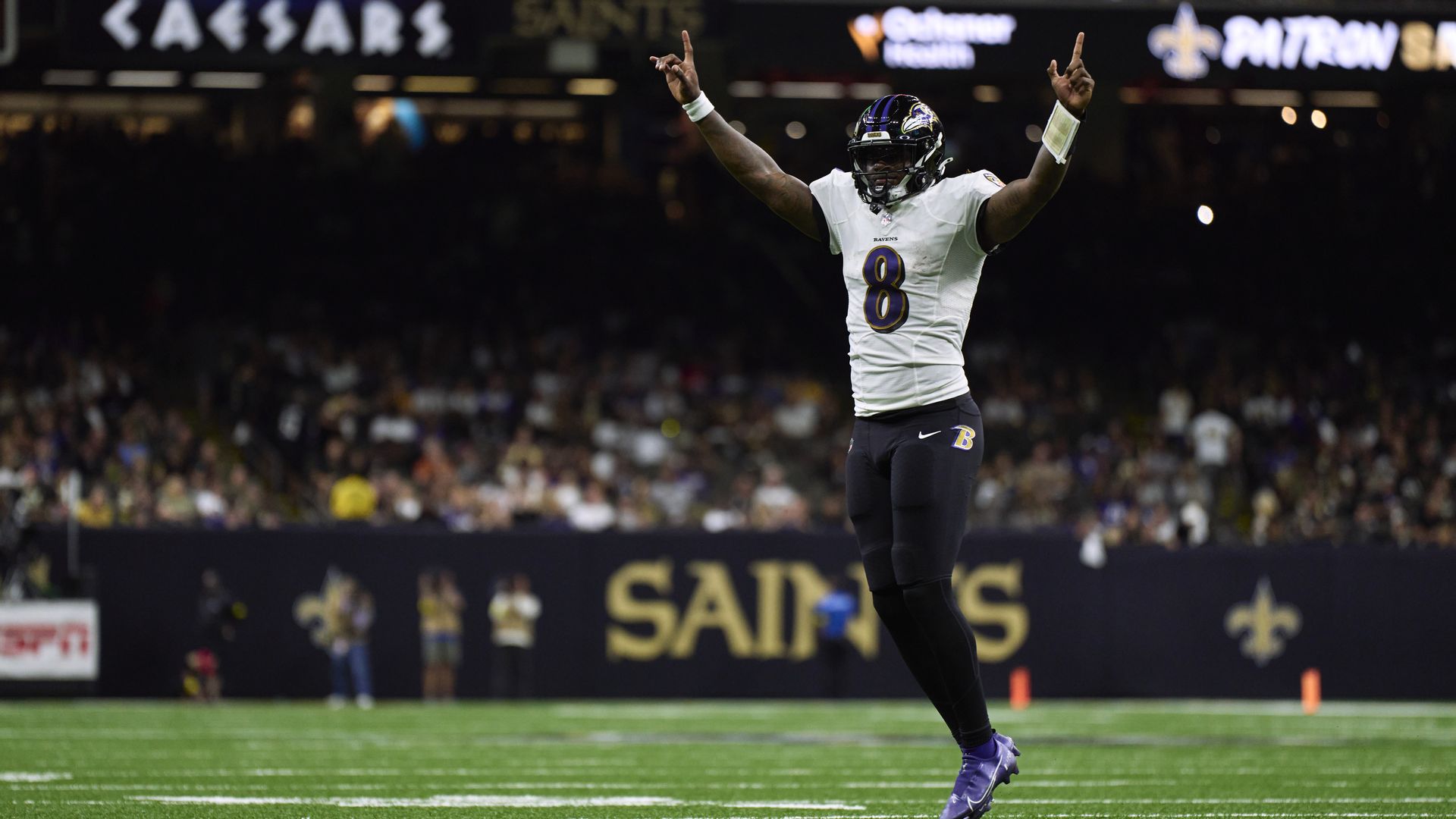 🏈 MNF: The Ravens beat the Saints, 27-13, in New Orleans to win their third straight game and fourth of their last five.
🏒 B's reverse course: Just days after signing Mitchell Miller, the Bruins cut ties with the controversial prospect, who was convicted in juvenile court for racially abusing and bullying a classmate.
⛳️ The Match 7.0: The seventh edition of "The Match" will pit Tiger Woods and Rory McIlroy against Justin Thomas and Jordan Spieth this December in Florida. All money will go towards Hurricane Ian relief.
🏀 Howard to Taiwan: Eight-time NBA All-Star Dwight Howard has signed with the Taoyuan Leopards, a professional team in Taiwan.
💵 Cirqula exposed: Numerous athletes say they were played by social media app Cirqula, per Sportico ($). Think: Failed payments for joining, delayed app launch, etc.
5. 🏀 New eras begin at Duke, Nova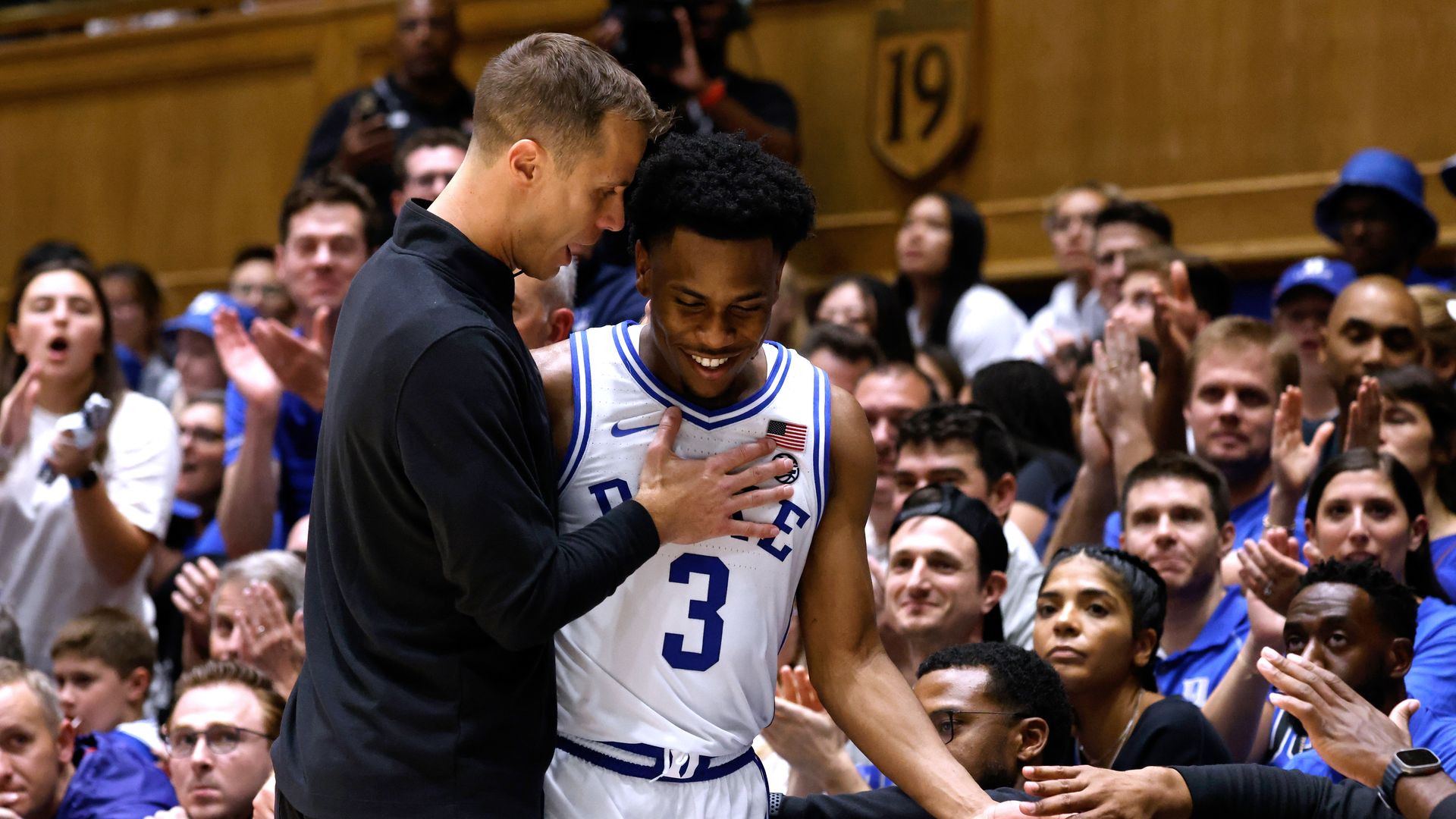 Duke's Jon Scheyer and Villanova's Kyle Neptune kicked off new eras for their powerhouse programs on Monday with a pair of victories.
Wild stat: Prior to Neptune's debut, it had been 7,908 days since Villanova played a game without Jay Wright as coach.
Go deeper: Takeaways from opening night (ESPN)
6. 💵 Mattress Mack's big bet pays off (kind of)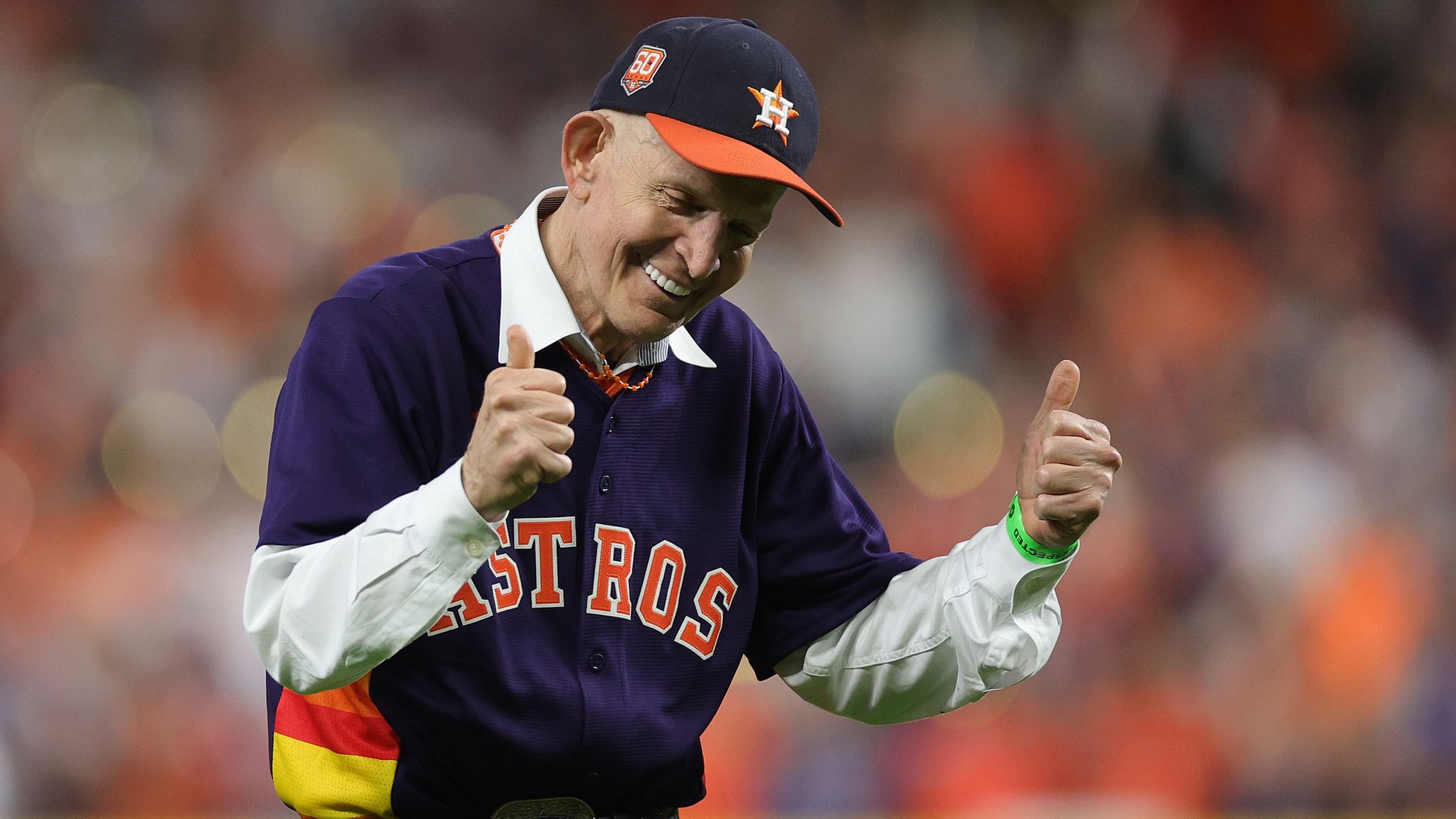 "Mattress Mack" won the largest legal payout in sports betting history — and didn't make any money in the process, Jeff writes.
Catch up quick: Houston-area furniture store owner Jim McIngvale, 71, placed $10 million worth of bets in May on the Astros to win the World Series with average odds of +750.
When they won Game 6 on Saturday, he got his $10 million back plus $75 million in winnings.
This wasn't the first time McIngvale, who's worth roughly $300 million, made news for a giant wager. He's won big on the Astros before and Kansas netted him $15 million this past March.
Yes, but: The Astros bet was a hedge against a mattress promotion that began this summer, offering customers a full refund if the Astros won the World Series.
Four days before Game 1, McIngvale cut off the promotion after hitting $74 million in sales. All of that was refunded when Houston won its second title on Saturday night.
In the end, when you add up all the refunds, credit card fees, staff commissions and other expenses, he more or less broke even.
The last word: A Phillies win would have been significantly better for McIngvale financially, as he would have lost the $10 million wager while keeping the $74 million in sales. But, to him, that was never the point.
"It's not about winning money or marketing or selling furniture ... It's about making these people smile and proud of their hometown."
— Jim McIngvale, via Forbes (
$
)
7. 🇺🇸 Photos across America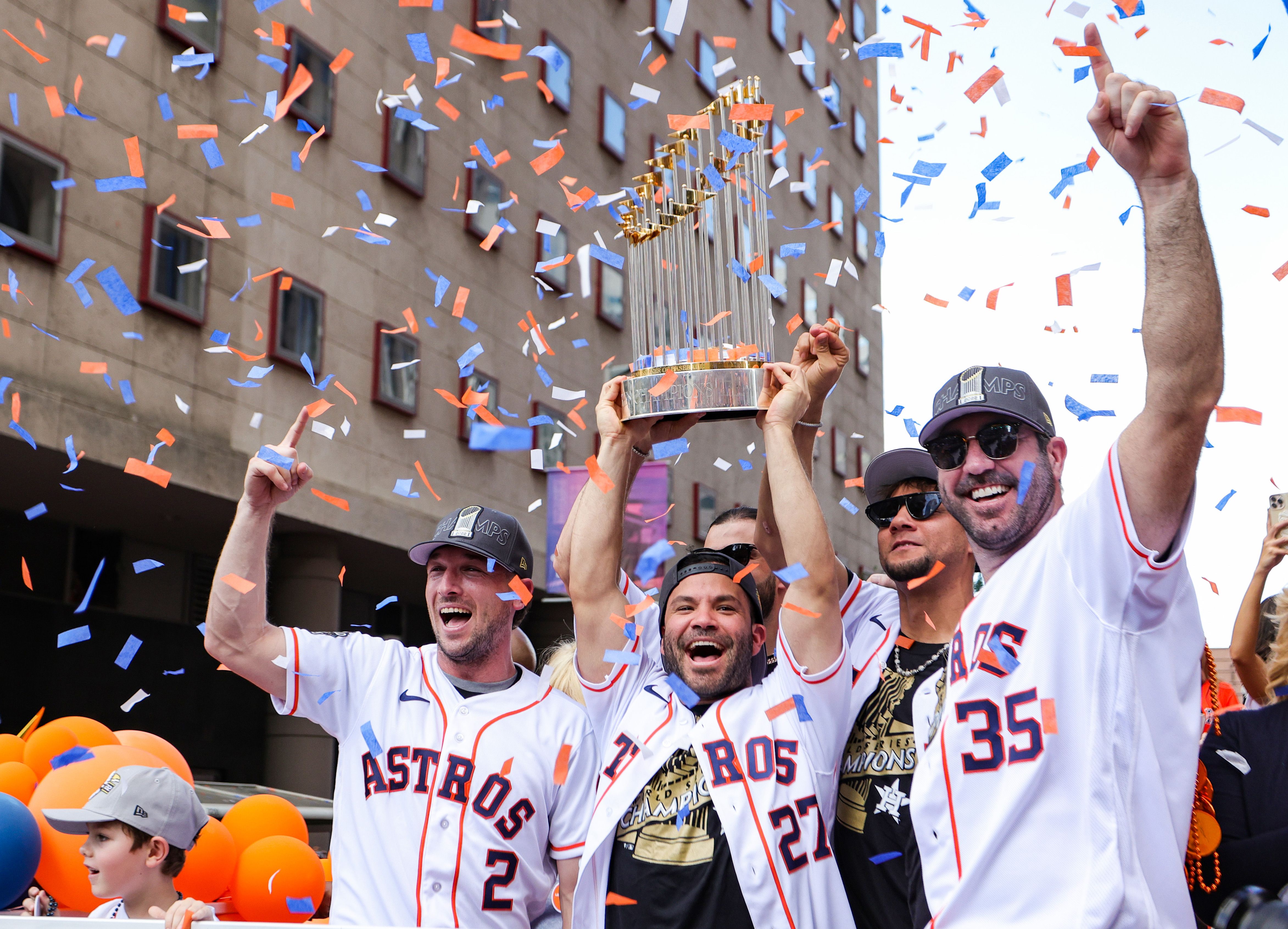 HOUSTON — An estimated crowd of more than 1 million fans descended on downtown Houston Monday to celebrate the Astros' World Series title.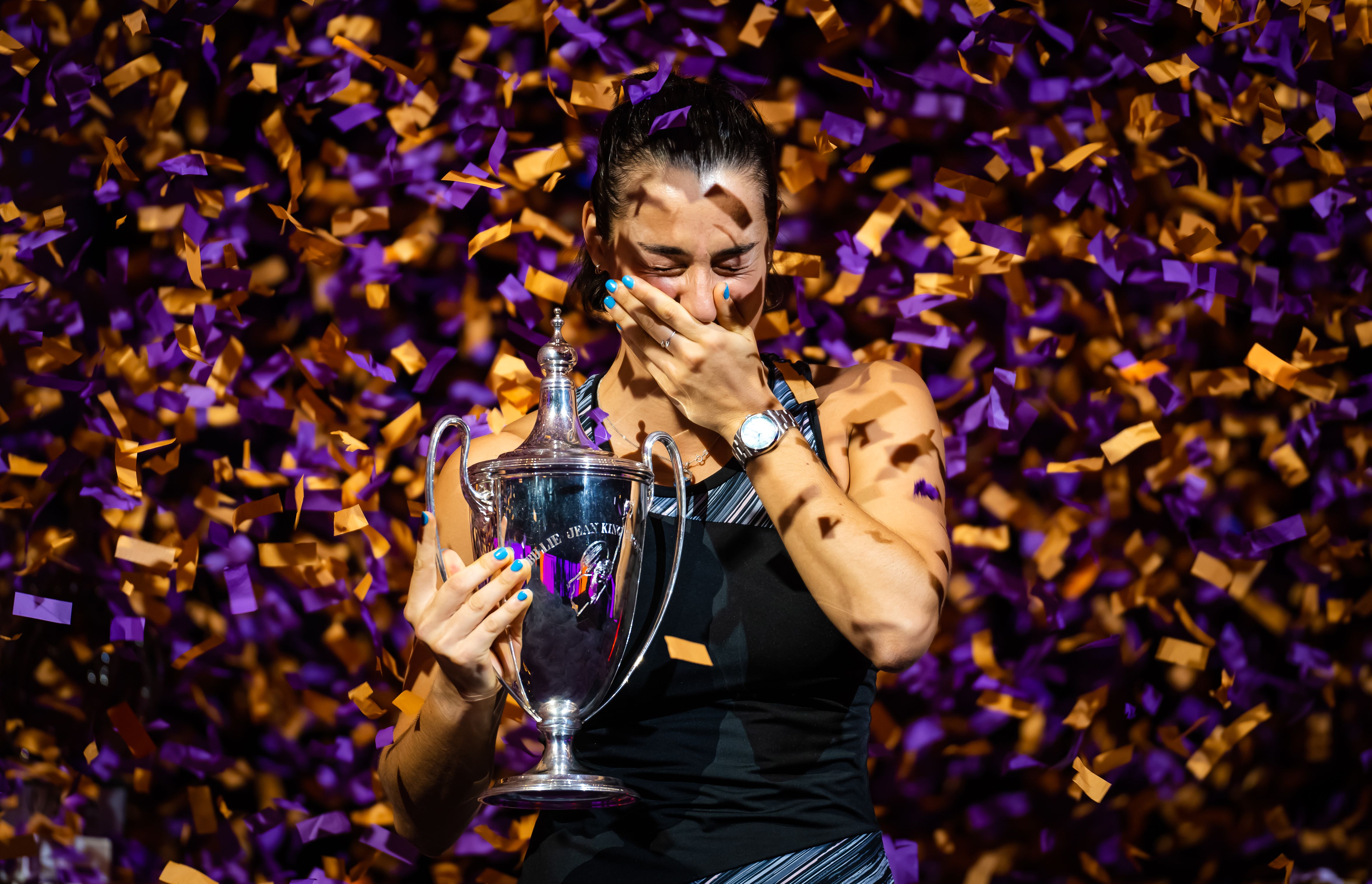 FORT WORTH, Texas — France's Caroline Garcia beat Belarus' Aryna Sabalenka, 7-6 (4), 6-4, on Monday to win the WTA Finals championship.
Of note: Garcia is the only player to win titles on all three surfaces this season.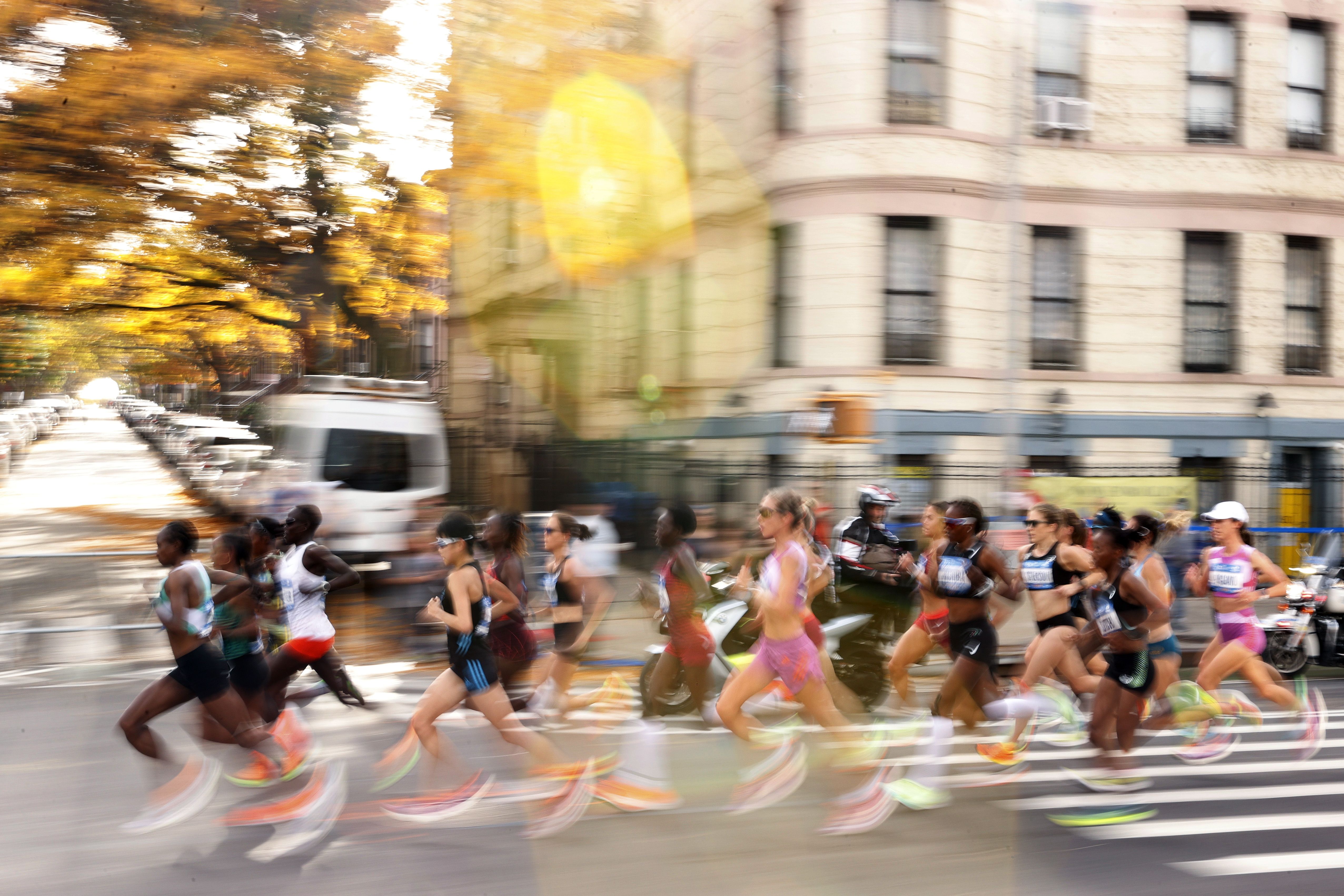 NEW YORK — More than 50,000 runners participated in Sunday's New York City Marathon, double the size of last year's event amid the pandemic.
8. 📺 Watchlist: NHL doubleheader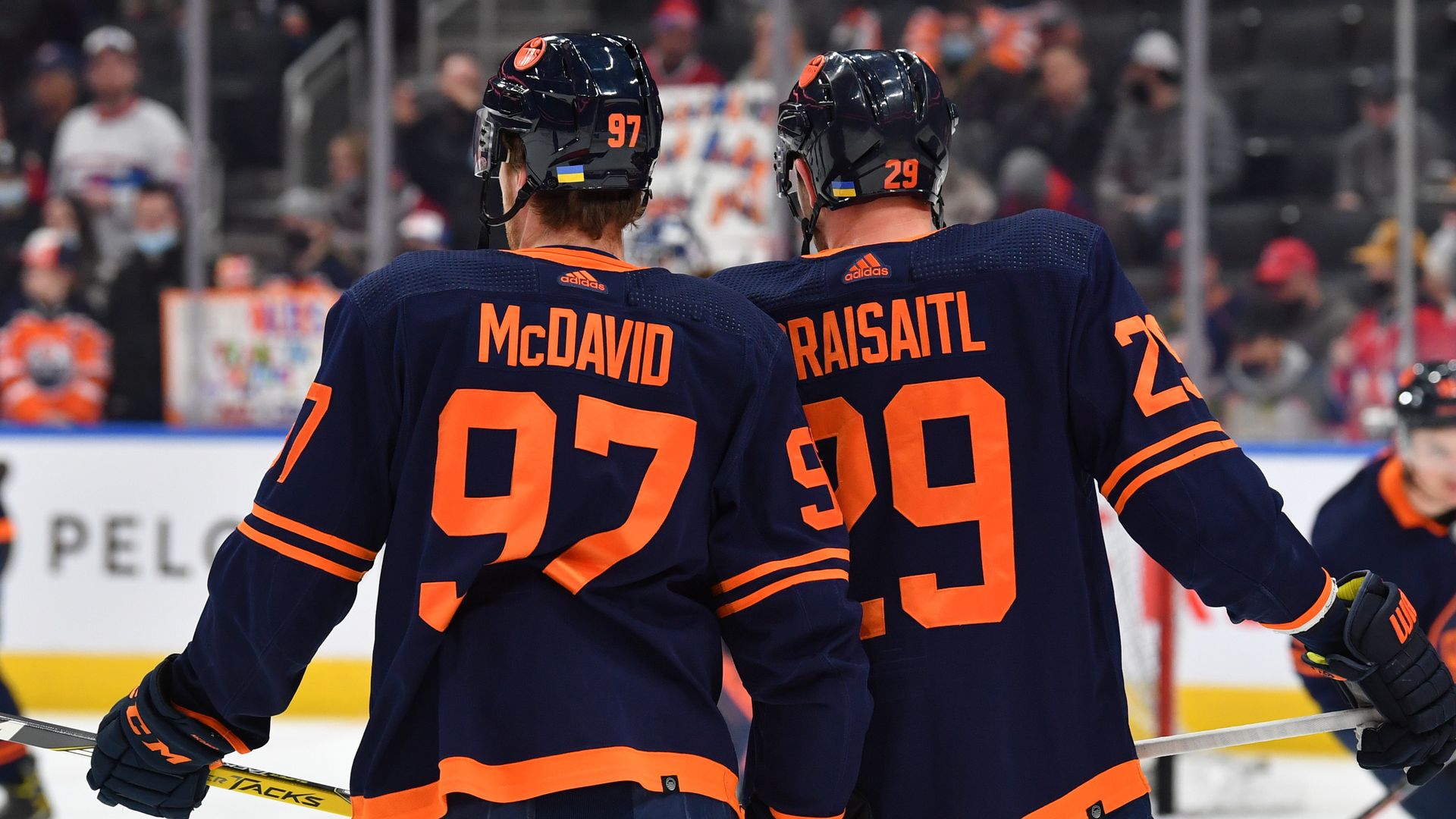 Tonight's TNT doubleheader features the NHL's top three points leaders and a young franchise in the midst of its best run ever.
7:30pm ET: Oilers at Lightning … Edmonton's Connor McDavid (27 pts) and Leon Draisaitl (25) lead the league in points, and Tampa Bay's Nikita Kucherov (20) is tied for third.
10pm: Predators at Kraken … Seattle has won four straight, the expansion team's longest winning streak yet.
More to watch:
9. 🌆 Team name trivia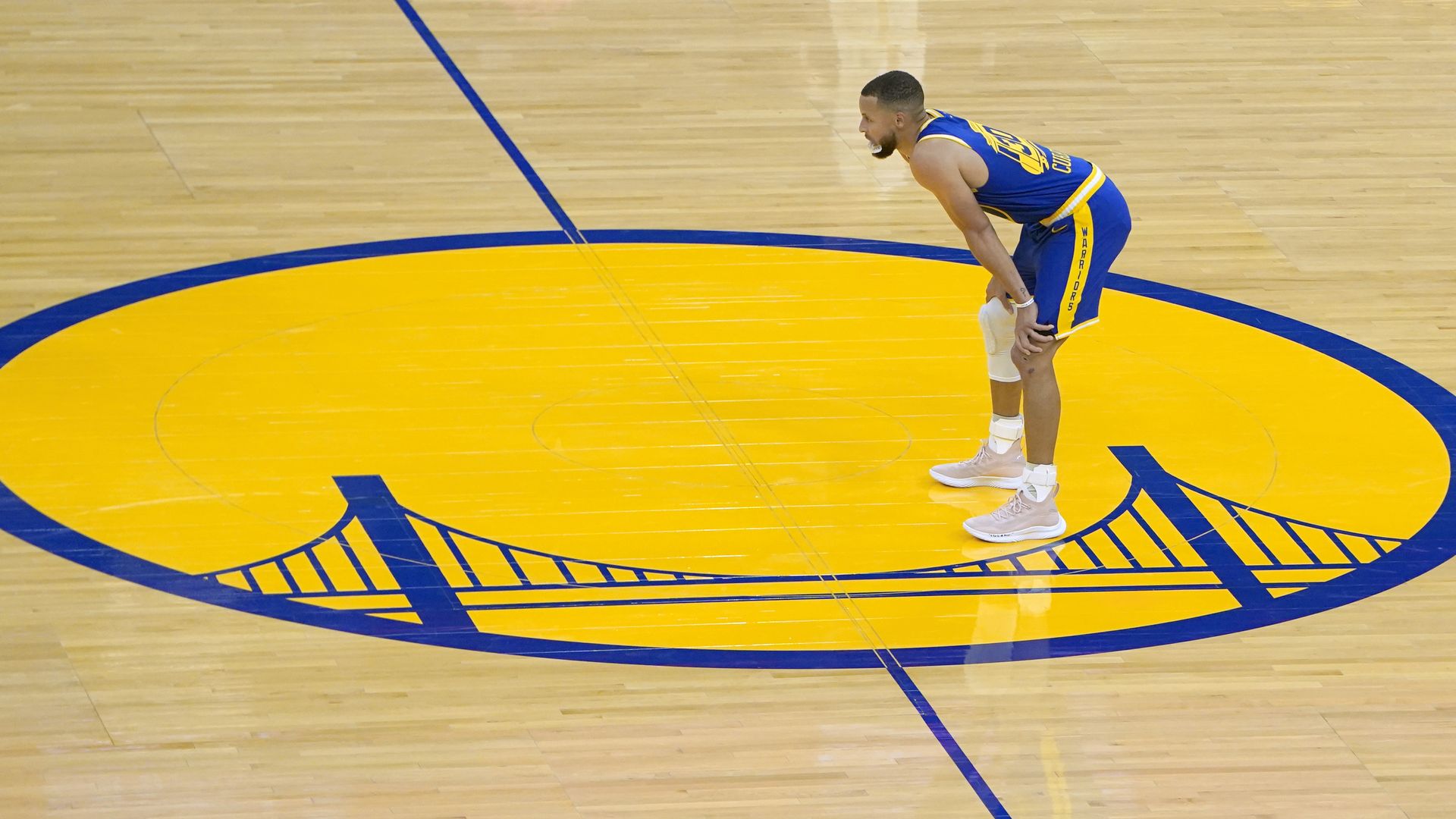 The Golden State Warriors are one of seven teams across the "Big Four" sports leagues not named after a city or a state.
Question: Name the other six.
Hint: Three NFL, two NHL, one MLB.
Answer at the bottom.
10. 🏈 1 clutch leg: Dicker the kicker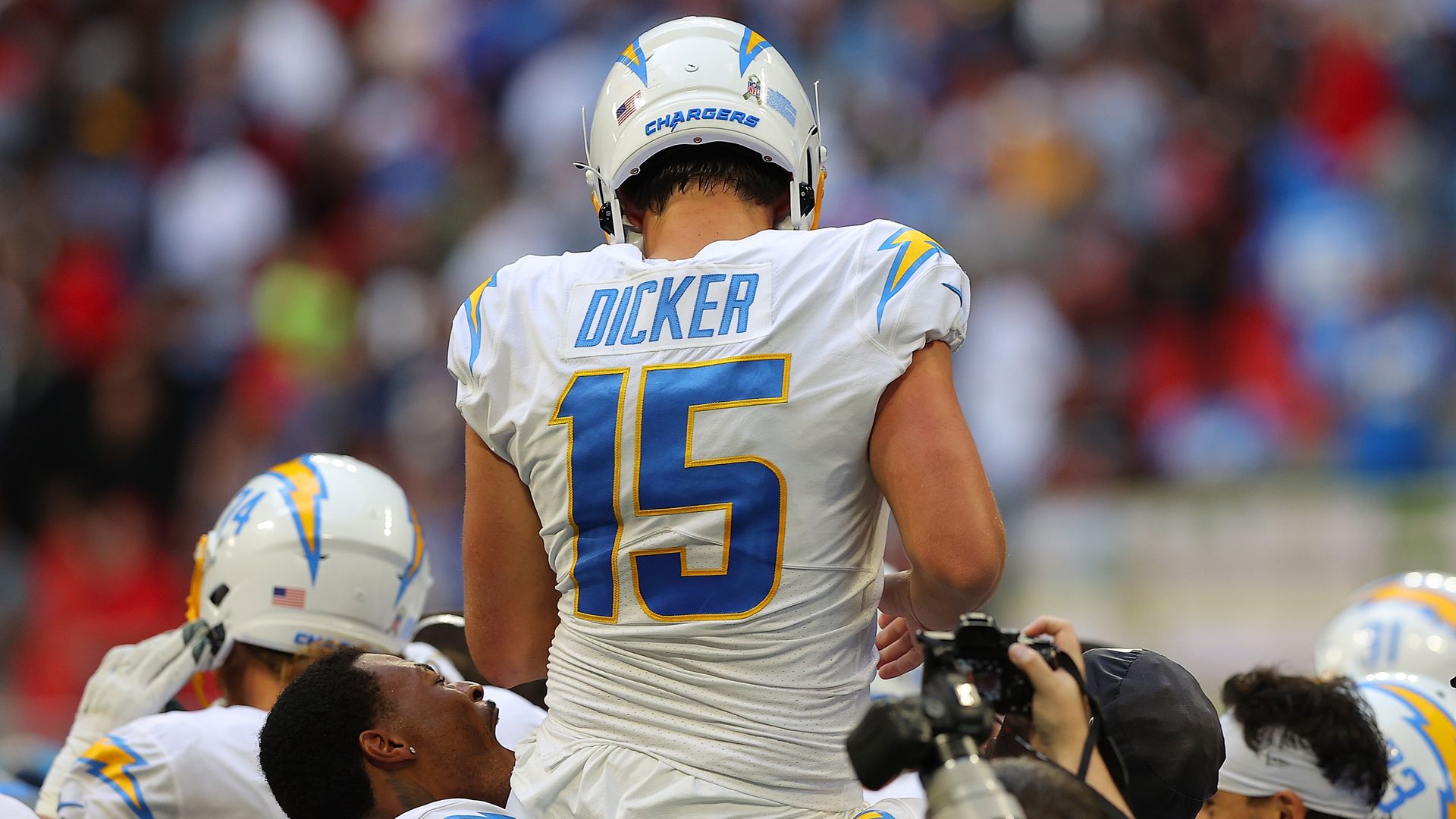 Cameron Dicker has played in two NFL games in his career — one with the Chargers and one with the Eagles — and he's kicked the game-winning field goal in both.
Week 9 (Sunday): Chargers 20, Falcons 17 … 37-yard FG as time expired.
Week 5 (Oct. 9): Eagles 20, Cardinals 17 … 23-yard FG with 1:45 left.
The big picture: Dicker, an undrafted rookie out of Texas, is a perfect 4-for-4 on field goals and extra points and has now scored 16 of his teams' 40 points in the only two games he's ever played in. Not bad.
Talk tomorrow,
Kendall "Somebody tell the Panthers to call me, I'm ready to coach" Baker
Trivia answer: New England Patriots, Carolina Panthers, Tampa Bay Buccaneers (NFL); Tampa Bay Lightning, Carolina Hurricanes (NHL); Tampa Bay Rays (MLB)
🙏 Have a great day! Follow us for more (@kendallbaker and @jeffreytracy). Friends can sign up here. Thanks to Nick Aspinwall for copy edits.