Axios Sports
April 03, 2019
☕️ Good morning! Russell Westbrook (20 points, 20 rebounds, 21 assists) recorded the second 20-20-20 game in NBA history in the Thunder's 119-103 win over the Lakers last night.
Westbrook dedicated his historic performance to fellow L.A. native and close friend Nipsey Hussle, who was gunned down on Sunday.
"That wasn't for me, man. That was for my bro Nipsey," he said. "20 plus 20 plus 20, they know what that means." (Nipsey was a member of the Rollin' 60s. Russ put those numbers up for him.)
Sports, man...
1 big thing: 🏈 RIP, AAF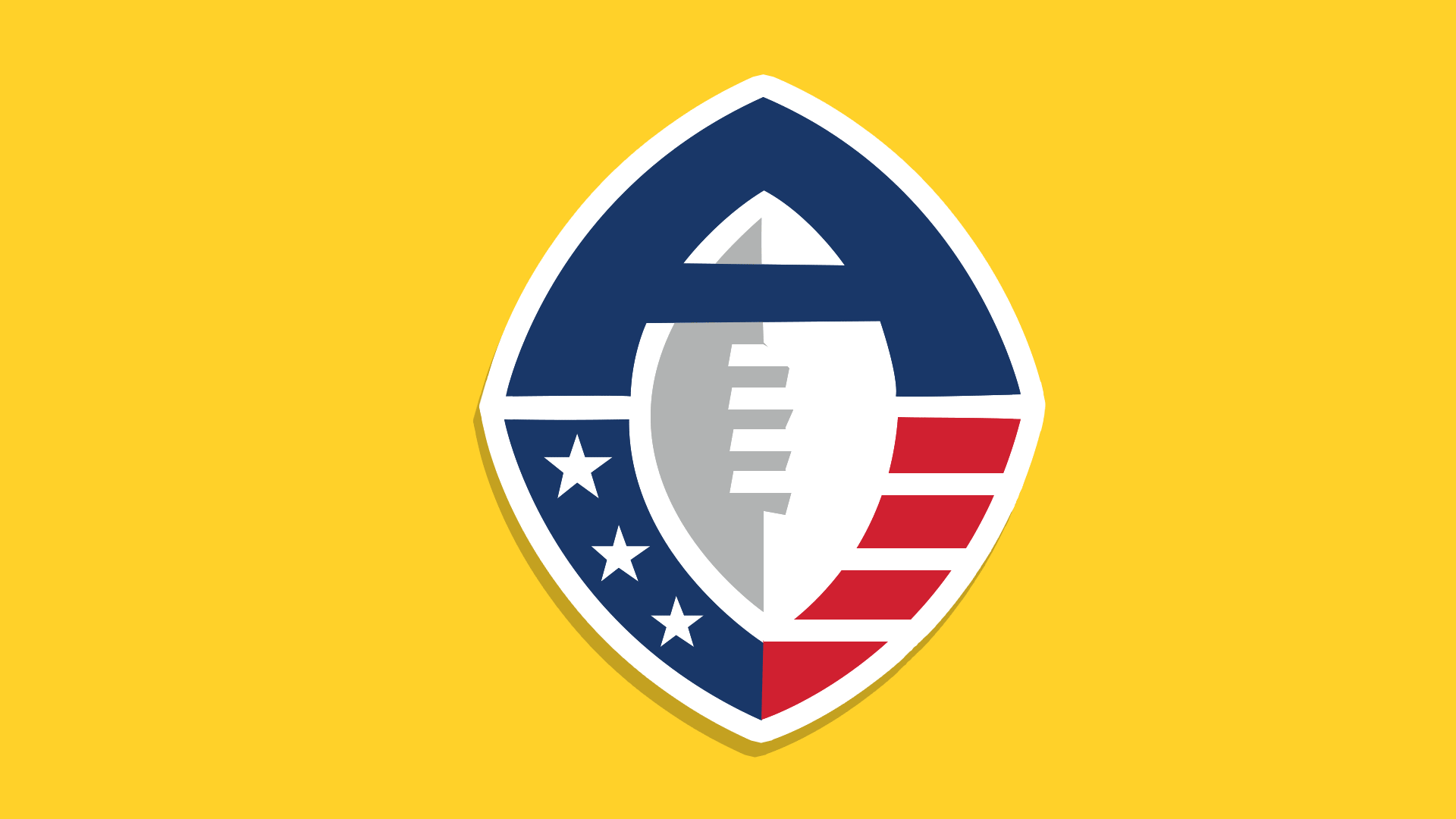 Less than two months after playing its first games, and with the postseason just two weeks away, the Alliance of American Football (AAF) has suspended all football operations. Here's the email that went out to all the players and coaches.
Why it matters: The Alliance is the latest in a long line of upstart football leagues that tried and failed to feed Americans a side of football with their football. It's demise will be the subject of much debate in the coming months.
Also, a lot of people are out of a job today with bills that need to be paid. Plenty of players dropped everything for this opportunity, and yesterday's news came as a shock.
The backdrop: A quick timeline detailing how this all went down.
Feb. 9: The AAF's opening night is widely heralded as a success, with the football producing plenty of highlights and the CBS broadcast drawing favorable ratings (roughly three million viewers).
Feb. 18: News breaks that the AAF was on the cusp of not being able to pay its players after Week 2 but was bailed out by Carolina Hurricanes owner Tom Dundon, who made a $250 million investment and effectively became the league's majority stakeholder.
March 27: Dundon tells USA Today that the AAF could be in danger of folding because it hadn't secured an agreement with the NFL. "If the players union is not going to give us young players, we can't be a development league," he said. "We are looking at our options, one of which is discontinuing the league."
Yesterday: AAF folds.
What happened: According to The Action Network's Darren Rovell, AAF founders Charlie Ebersol and Bill Polian had a plan to develop the league for three years before becoming a feeder system to the NFL.
"Dundon, however, wanted to create a minor league relationship immediately and sought to use the leverage of folding the AAF" to get a deal done. He has also apparently been funding the league on a week-to-week basis, having only committed $70 million of the $250 million so far.
Emerging narrative: SI's Albert Breer claims the perception inside the AAF is that Dundon bought a majority stake simply for the gambling app being developed. "Dundon got the technology he wanted and he's now minus one rather large headache," a source told him.
My take on that narrative: You're telling me my man paid $70 million for an app? Yeah, no.
What they're saying: League co-founder Bill Polian is pissed.
"When Mr. Dundon took over, it was the belief of my co-founder, Charlie Ebersol, and myself that we would finish the season, pay our creditors, and make the necessary adjustments to move forward in a manner that made economic sense for all. Unfortunately, Mr. Dundon has elected this course of action."
— Bill Polian (
via Twitter
)
The bottom line: The AAF created a quality football product that appears to have ultimately been undone by a lack of funding and, later, a lack of a singular vision for the future.
2. The AAF, from a player's perspective
The AAF's failed business model is making headlines, but that doesn't mean we can't appreciate the product it put on the field.
The players, the coaches, the GMs — none of them had anything to do with the league's demise, so I thought it was important to give them a voice.
Now ex-AAF quarterback Jack Heneghan writes:
"Hey everyone, this is Jack Heneghan, formerly of the Arizona Hotshots. With practice canceled and my scheduled suddenly wide open, I'm writing in to share my perspective on the quality of AAF football, which in the midst of all this, has gone unappreciated.
"Yesterday's news took most of us by surprise, primarily because of how focused we were on our team and individual goals as we game-planned for the last two regular season games and playoffs.
"Football-wise, the AAF was impressive. Few, if any, players would have been out of place on at least an NFL practice squad, many of our coaches and personnel executives had held similar positions in the NFL and the quality of work put in by our training, video, and medical staff members was second to none.
"Yes, some games were sloppy, but for teams that didn't come together until the first week of January, putting together film that compares to the second half of most NFL preseason games is more than a minor achievement.
"Judged strictly on the goal of building a developmental football platform, the AAF was on the way to success, if not already there. On a personal level, I know that my year in the AAF, even while playing very little as a backup quarterback, made me a better player than I was during my time in NFL camp last year.
"While yesterday's news was shocking and left many of us pondering our futures (NFL, XFL, retirement?), we played enough football here to know that the on-field product is not what doomed the AAF."
3. ⛳️ How golf explains Trump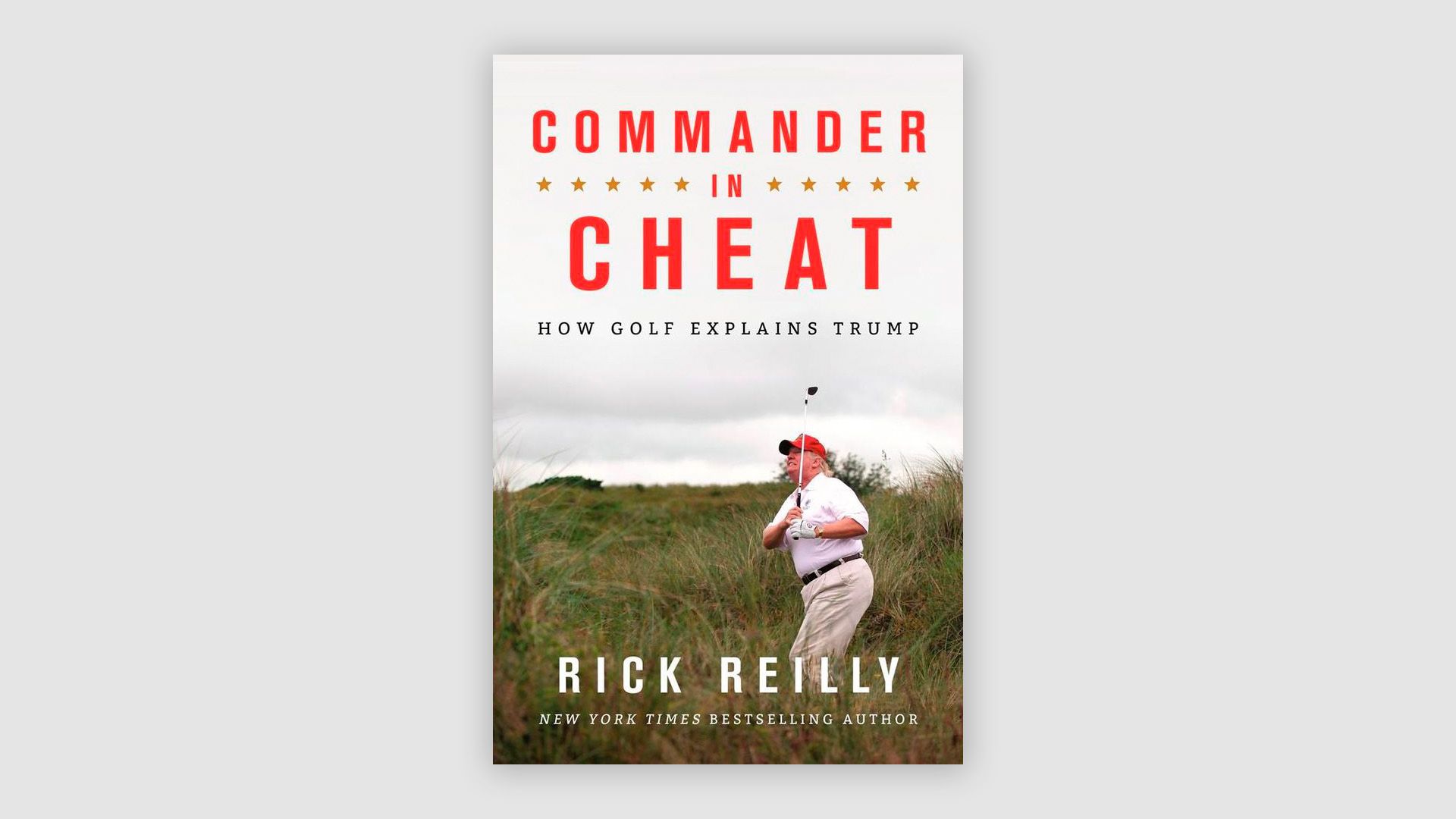 From throwing his opponent's balls into bunkers to exaggerating his 2.8-stroke handicap, Donald Trump's alleged penchant for cheating on the golf course is the subject of retired sportswriter Rick Reilly's new book, "Commander in Cheat: How Golf Explains Trump."
Why it matters: "It's a way to look at Trump in an apolitical way," Reilly told me by phone yesterday. "It's not about his presidency, but rather a way to look at his soul."
"Arnold Palmer always used to say, 'I'll never do a business deal until I play golf with a guy because you can't hide who you are out there on the course," Reilly added.
Details: One of the book's stories focuses on the time Trump played golf with the old ESPN "Monday Night Football" crew. It's him and Jon Gruden versus Mike Tirico and Ron Jaworski.
At one point, Tirico hit "the 3-wood of his life" toward the green only to find his ball in a sand trap 50 feet left of the pin. Later on, Trump's caddy told Tirico that his ball had been 10 feet from the hole. "Trump threw it into the bunker. I watched him do it," said the caddy.
At Winged Foot Golf Club in New York, the only non-Trump property where the president is a member, he kicks his ball back onto the fairway so often that the caddies call him "Pele."
"Trump is actually pretty good at golf," Reilly told me. "Tiger said he's about a 10 handicap. That's pretty good. In fact, that's great for a 72-year-old guy. He wouldn't be bad as an honest golfer." (He isn't, though.)
The bottom line: There's something refreshing about a Trump-related story devoid of politics. Instead of immediately retreating to our corners, we're able to, hopefully, examine this at face value and decide for ourselves what to make of it.
"Who cares, plenty of people cheat at golf" is one possible conclusion. "Golf says a lot about a man" is another.
P.S. ... For all of our D.C. readers, Rick is doing a book signing at Solid State Books near Union Station at 7pm ET tonight.
4. ⚾️ The catchers they are a-changin'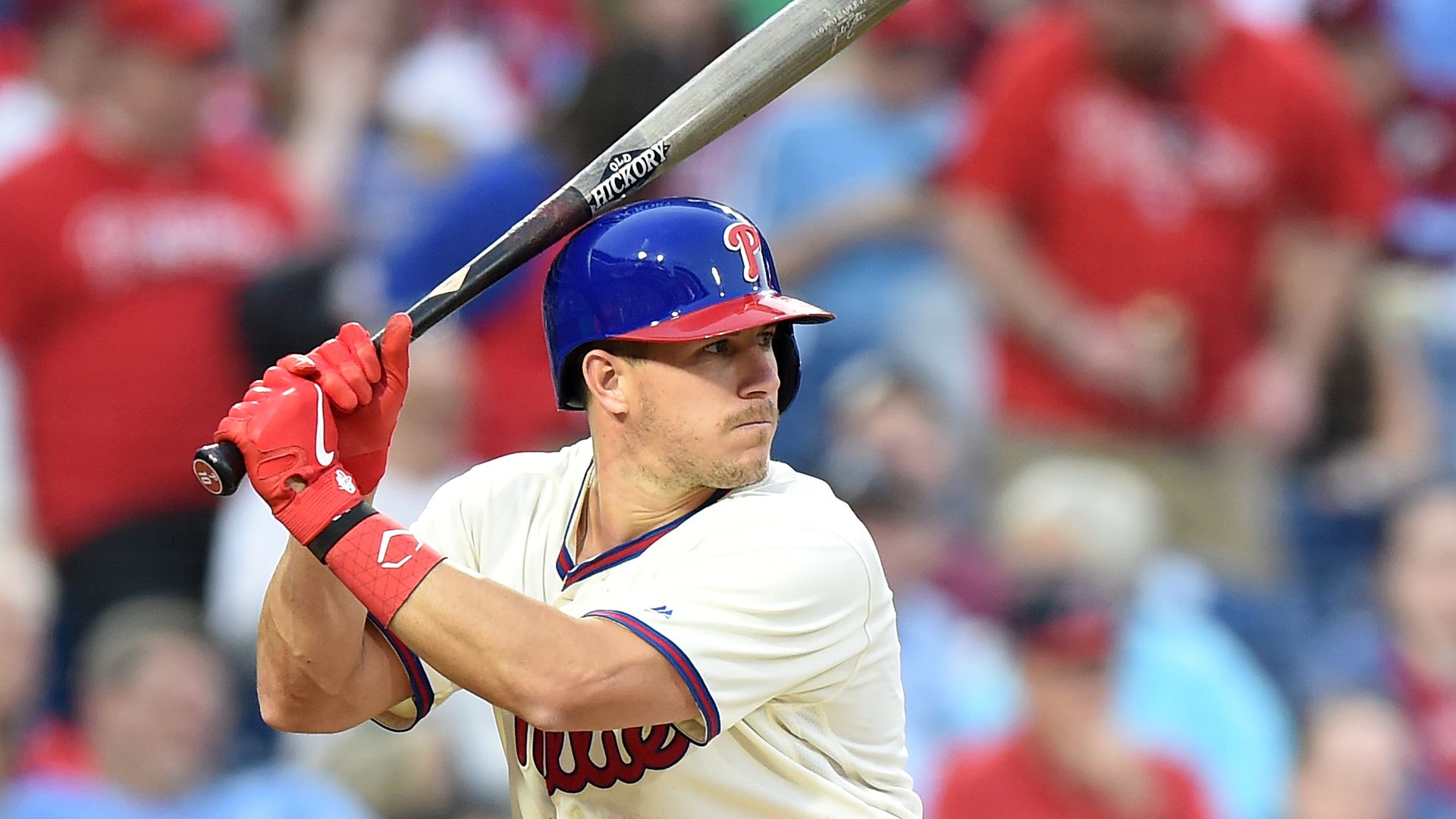 As teams emphasize defense behind the plate, offensive catchers have become an endangered species in Major League Baseball.
By the numbers: In 2018, MLB catchers produced a .233 batting average and a .678 OBP, both the lowest figures of the 30-team era, per NY Times.
The Red Sox catchers had a .194 batting average and .533 OPS, the lowest of World Series champions in the live-ball era.
What's happening: While slugging catchers like Philadelphia's J.T. Realmuto are still highly valued, teams are increasingly thinking about catcher as a defensive position.
More specifically, they've begun placing emphasis on a catcher's "framing" ability (aka, how good they are at getting borderline pitches called for strikes).
Those poor-hitting Red Sox catchers excelled at doing that last year, ranking third in the majors. The team one spot ahead of them? Their World Series opponent, the Dodgers.
Jeff Mathis was one of baseball's best framers for the Diamondbacks last season. That helped him sign the biggest deal of his career — at age 36! — with the Rangers this offseason, despite sporting a .198 career batting average.
The big picture: In addition to affecting the value of current big league catchers, this shift in thinking is also affecting the future catchers of the world.
"The guy who may be a midrange defender but can swing the bat a little bit, we may be thinking about shifting him out from behind home plate because we want the bat to play — and we've become so strict on [framing] analytics that we're almost unforgiving in some cases."
— Pirates GM Neal Huntington
P.S. ... With more teams prioritizing framing, skills like throwing have been deemphasized for catchers. Could that result in an uptick in stolen bases? The Ringer's Michael Baumann thinks so.
5. 🏀 Ernie Grunfeld has finally been shown the door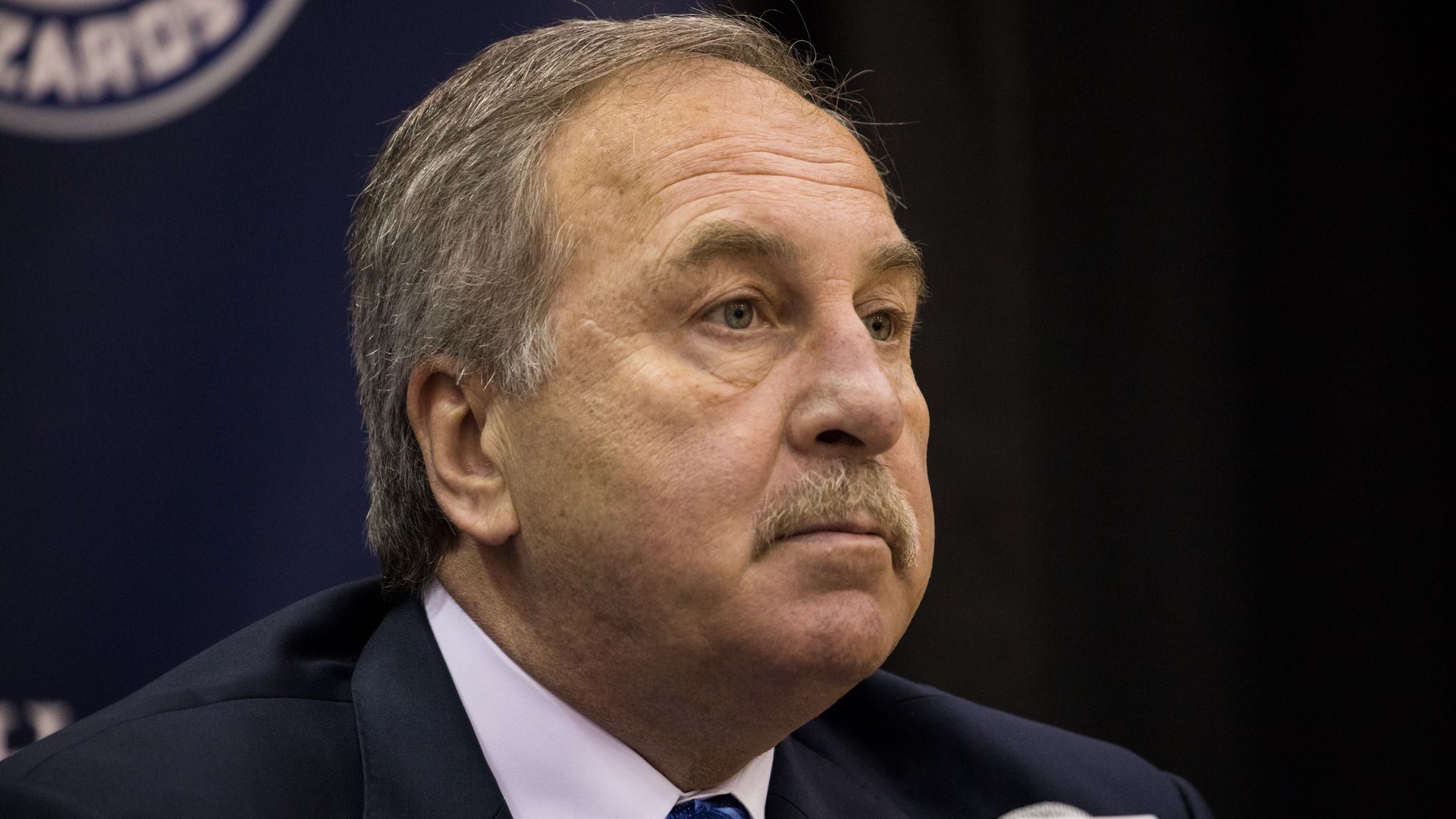 From Mike Sykes: Ernie Grunfeld's 16-year reign of mediocrity over the Wizards is finally over. The team dismissed its longtime president yesterday — a decision that feels long past due.
The backdrop: Under Grunfeld, the Wizards have never won 50 games, never made a conference finals and they've missed the playoffs as often as they've made them.
"At its very best, Washington has been an above-average team, but through two rebuilds and two overextended attempts at contention, Grunfeld endured," writes The Ringer's Chris Almeida.
Fun fact: Only Pat Riley (24 years), R.C. Buford (17), Donnie Nelson (17) and Danny Ainge (16) have held their positions longer than Grunfeld, and they all have championships.
Biggest WTF moments, courtesy of Bill Simmons: (1) $111 million Arenas extension coming off major knee surgery... (2) No. 5 for Miller and Foye in the Curry draft... (3) $64 million for Ian Mahimni... (4) Jan Vesely, no. 6 pick. (5) Big Andray Blatche extension that almost immediately had to be amnestied.
Go deeper:
6. 🏒 April 3, 1988: Mario breaks Wayne's streak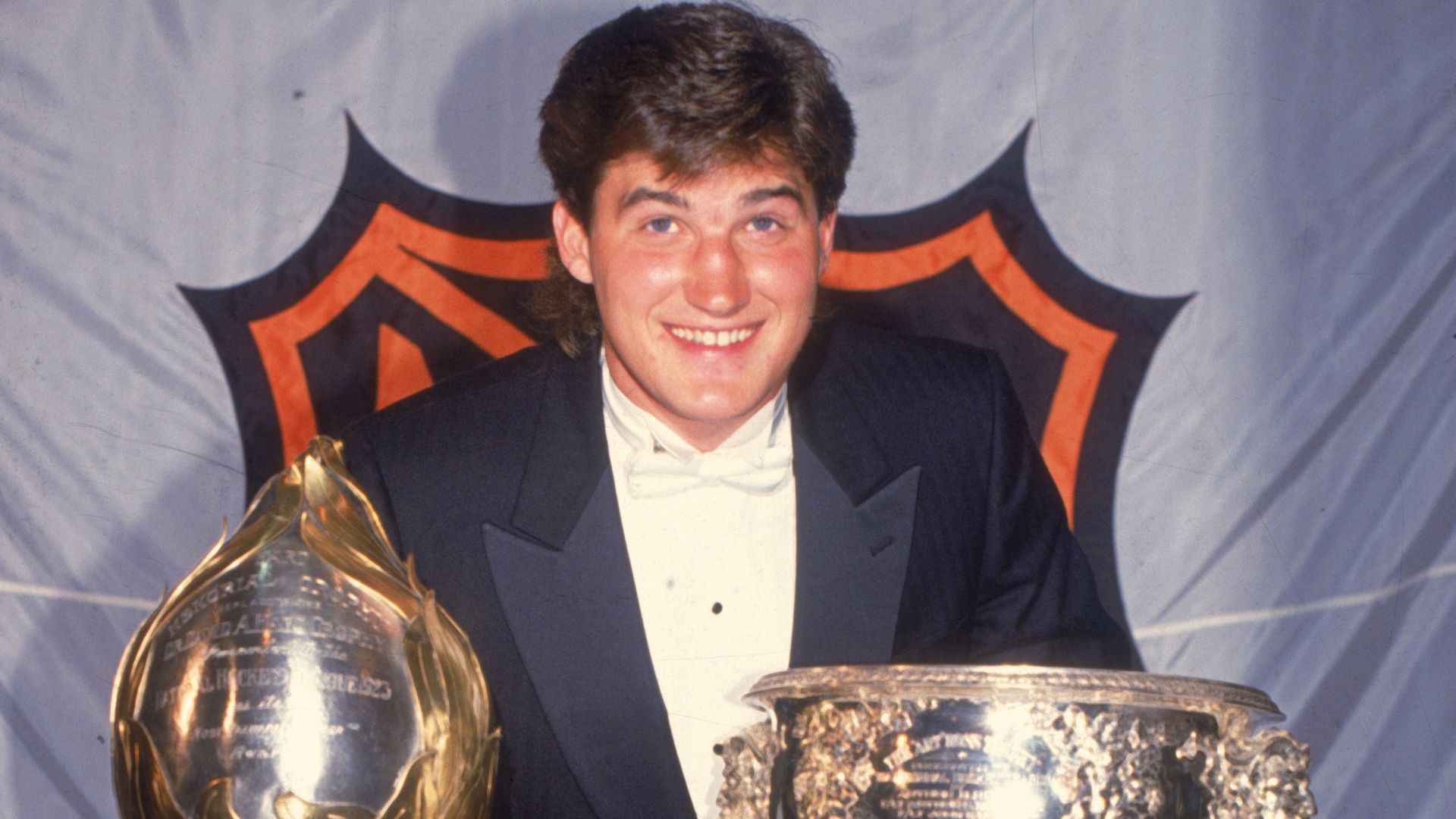 31 years ago today, Mario Lemieux (168 points) won the NHL scoring title, beating out Wayne Gretzky (149 points), who had won the previous seven years in a row.
The 22-year-old Lemieux also won the Hart Trophy that season, snapping Gretzky's eight-year MVP streak. He'd go on to win five more scoring titles in 1989, 1992, 1993, 1996 and 1997.
The big picture: Lemieux's 168 points still ranks eighth all-time, and the 199 points he put up the following season ranks fifth.
The other eight top-1o scoring seasons all belong to Gretzky. That includes the 1985-86 campaign, in which he recorded an unfathomable 215 points (52 goals, 163 assists).
Go deeper: NHL's all-time points leaders
7. 🏀 March Madness trivia
Question: Can you name the only Power 5 school that has never won a men's NCAA tournament game?
Hint: One of the program's best former players is a three-time NBA champion (two as a player, one as a head coach).
Submitted by: Jarryd Widhalm (Mexico City)
Answer at the bottom.
8. The Ocho: The race that eats its young
Every year, ultrarunners descend upon a small town in the Tennessee backcountry to participate in The Barkley Marathons, widely considered to be the toughest — and wackiest — endurance event on Earth.
Driving the news: This year's race just concluded, and for the second straight year, nobody finished.
Details: The race, which began in 1986 and has slowly grown from a casual underground affair into a global cult obsession, is limited to 40 runners who must register through a secretive process that includes a $1.60 entry fee.
There's no start time, so you have to camp out in a tent — sometimes for days — until the guy who runs it blows into a conch shell and lights a ceremonial cigarette (no, really).
Runners have 60 hours to complete five, 20-mile laps. Also, did I mention it's through the woods and up an aggressive mountain?
To ensure that runners follow the course, they must rip a specific page out of a book at each checkpoint. How do they find the checkpoints, which are unmarked? A makeshift little map.
🎬 Watch: "The Barkley Marathons: The Race That Eats Its Young" is one of my favorite documentaries. You'll have to rent it through iTunes or YouTube, but here's the trailer.
P.S. Looks like there's another doc available for free on YouTube that follows a Canadian ultrarunner during his two attempts to complete the race. Check it out.
10. 🎰 Pick 3: Make your picks!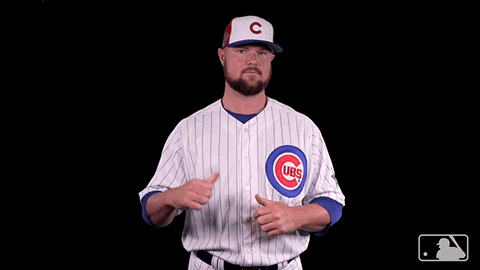 Pro-tip: Download The Action Network app to become a master at all this stuff.
1. Will Jon Lester allow Over/Under 2.5 runs against the Braves?
Know this: Lester, who allowed two earned runs in his first start of the season, has pitched 39.1 innings on the road in Atlanta, where he owns an ERA of 1.83.
Watch: 7:20pm ET (ESPN)
2. Who will cover the spread between DePaul (-5.5) and South Florida in Game 2 of the CBI Championship Series?
Know this: South Florida won the first of the three game series 63-61 as a 1.5-point favorite.
Watch: 8pm ET (ESPNU)
3. Who will cover the spread between the Rockets and Clippers (-1.5)?
Know this: The Clippers are 45-32-1 (58.4%) against the spread this season, making them the second-most profitable NBA team to bet on behind the Bucks (46-28-4).
Watch: 10:30pm ET (NBATV)
🎰 Play now: Make your picks (cutoff time: 7:20pm ET)
--
Yesterday's results: 23.7% correctly predicted that Bryce Harper would hit a homer in his return to D.C. That bat flip tho … 51.7% correctly predicted that the Warriors (-8) would cover the spread against the Nuggets. They won 116-102 … 64% correctly predicted that James Harden would score under 39.5 points. He scored 36.
19 total players correctly predicted all three outcomes … One player nailed the tiebreaker (Bruins beat the Blue Jackets 6-2), which means they win an Axios T-shirt. We'll be in touch.
Thanks,
Kendall "Westbrook forever" Baker
Trivia answer: Nebraska (former player is Ty Lue)