Axios Sports
September 27, 2022
👋 Happy Tuesday!
Today's word count: 1,497 words (6 minutes).
Let's sports...
1 big thing: 🏈 The fall of Favre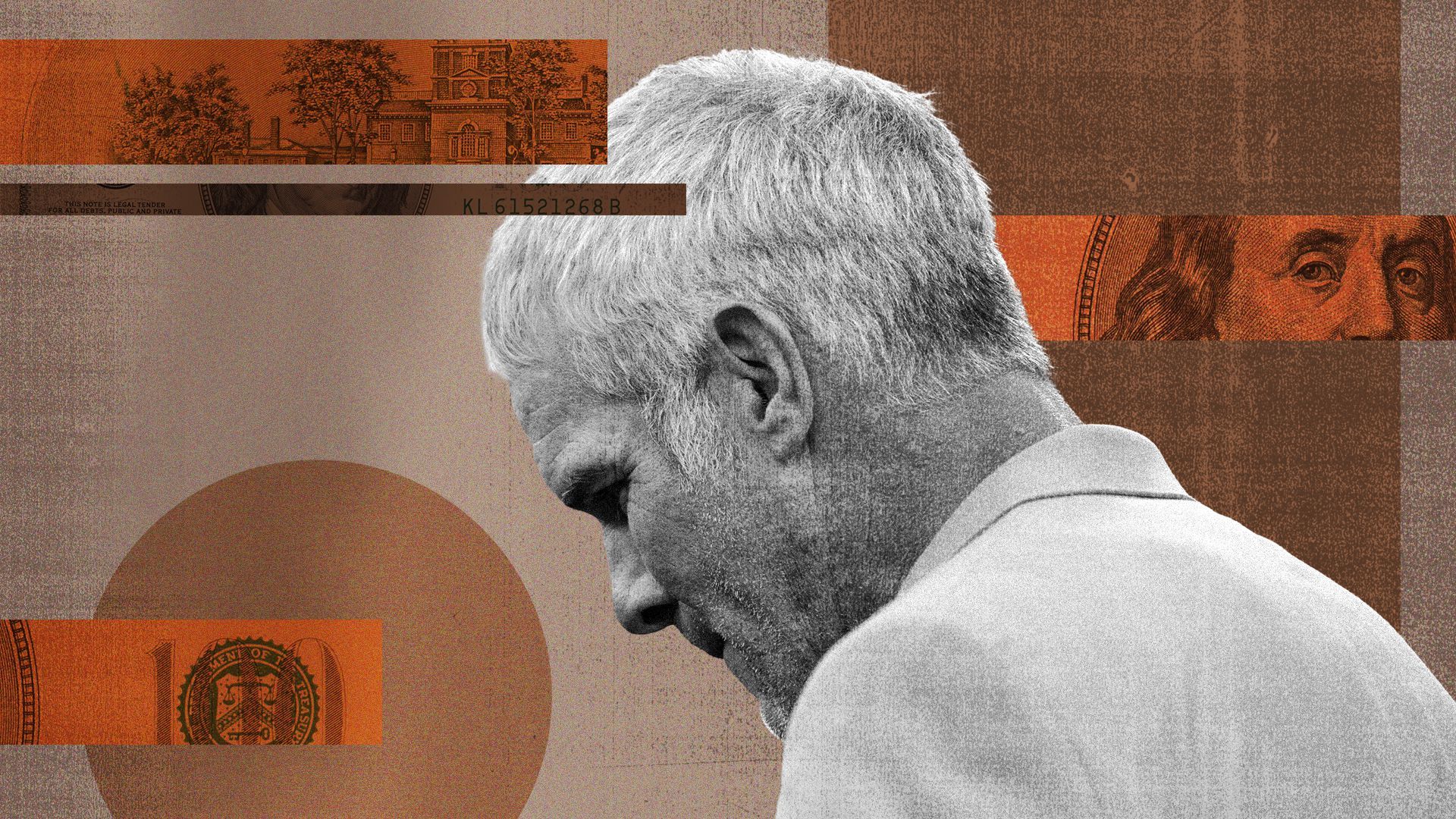 As more information comes to light in the Brett Favre welfare scandal, one truth is inescapable: the Hall of Famer's legacy is forever tarnished, Axios' Jeff Tracy and I write.
Catch up quick: Favre is one of 38 people or organizations sued by the state of Mississippi for fraudulently securing over $70 million in welfare funds originally earmarked for the state's poorest residents.
The story first surfaced this spring, when text messages showed Favre secured over $8 million mostly to build a volleyball facility at his alma mater Southern Mississippi, where his daughter played.
Some of that money came as payment for supposed speaking gigs that Favre no-showed. But those gigs were just a cover, as the money was always intended to go towards the facility.
Favre hasn't been charged with a crime, but that could change as the largest public fraud case in Mississippi history continues to unfold.
The latest: Since a corrupt state official pleaded guilty to his role in the scheme on Thursday, more texts have been released showing the extent of Favre's involvement.
To cut costs on the volleyball project, Favre suggested using "the prison industry" as builders. He also tried to secure money for an indoor football facility in an effort to recruit Deion Sanders' son.
ESPN and SiriusXM have both suspended Favre's weekly radio shows in response to the latest news.
The big picture: Favre's past before this scandal wasn't exactly pristine — most notably the sexual harassment allegations against him from a decade ago — but in the public's eye he has largely remained an all-time great athlete, revered for his toughness.
Now he's the rich guy who appears to have stolen money from the poorest people in his state. There's no escaping that.
"This is diabolical in almost a cartoon villain sense," Jon Stewart said on his podcast over the weekend.
What to watch: The Hall of Fame has already received calls from angry fans asking for him to be removed, NYT reports. But his spot in Canton appears safe due to bylaws that don't allow for a player's removal.
The bottom line: In the court of law, Favre may never suffer any punishment beyond potentially paying back what he's taken. But in the court of public opinion, it's hard to imagine he ever recovers from this.
2. 🏈 Pro Bowl out, flag football in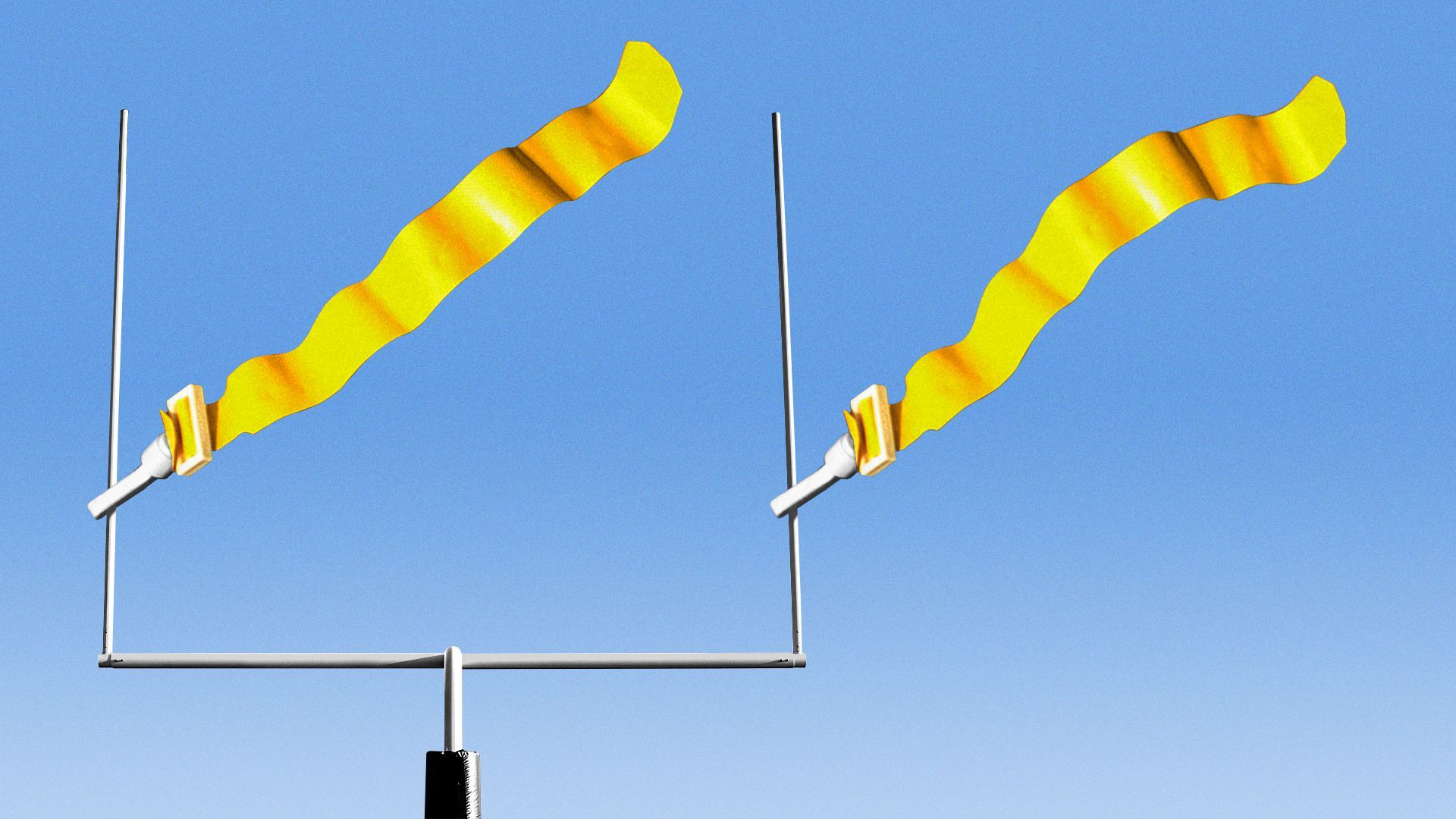 The NFL is replacing the Pro Bowl with a weeklong skills competition and flag football game, Jeff writes.
Why it matters: This is as much about getting rid of a struggling event as it is about elevating flag football — a critical piece of the NFL's growth plans.
Details: The new event will be called "The Pro Bowl Games," and the inaugural event will take place in Las Vegas this upcoming February, the week before Super Bowl LVII.
The big picture: This is the NFL's latest push to bring flag football to the masses.
The backdrop: Even without the benefits of raising flag football's profile, the Pro Bowl was long overdue for a makeover.
Players regularly opt out, and those who do play struggle to put on an entertaining show as tackle football at half speed and effort just doesn't really work.
Dwindling interest reached its newest low last year, when the game drew its smallest audience since 2006 (6.7 million).
3. ⚽️ MLS snapshot: Sounders streak in jeopardy
The Sounders are in unfamiliar territory ahead of tonight's game against FC Cincinnati: on the outside of the playoff field looking in, Jeff writes.
Why it matters: Seattle is the only MLS team* that's never missed the postseason, a 13-year streak that's in serious jeopardy with just three matches left.
Where it stands: The Sounders currently sit in 10th place, six points out of the West's seventh and final playoff spot.
They do, however, have a game in hand and a relatively easy schedule.
Remaining games: vs. Cincinnati (East No. 6), at Sporting KC (eliminated), vs. San Jose (eliminated).
*Nashville SC has also made the playoffs every year, but this is just their third MLS season.
4. ⚡️ Lightning round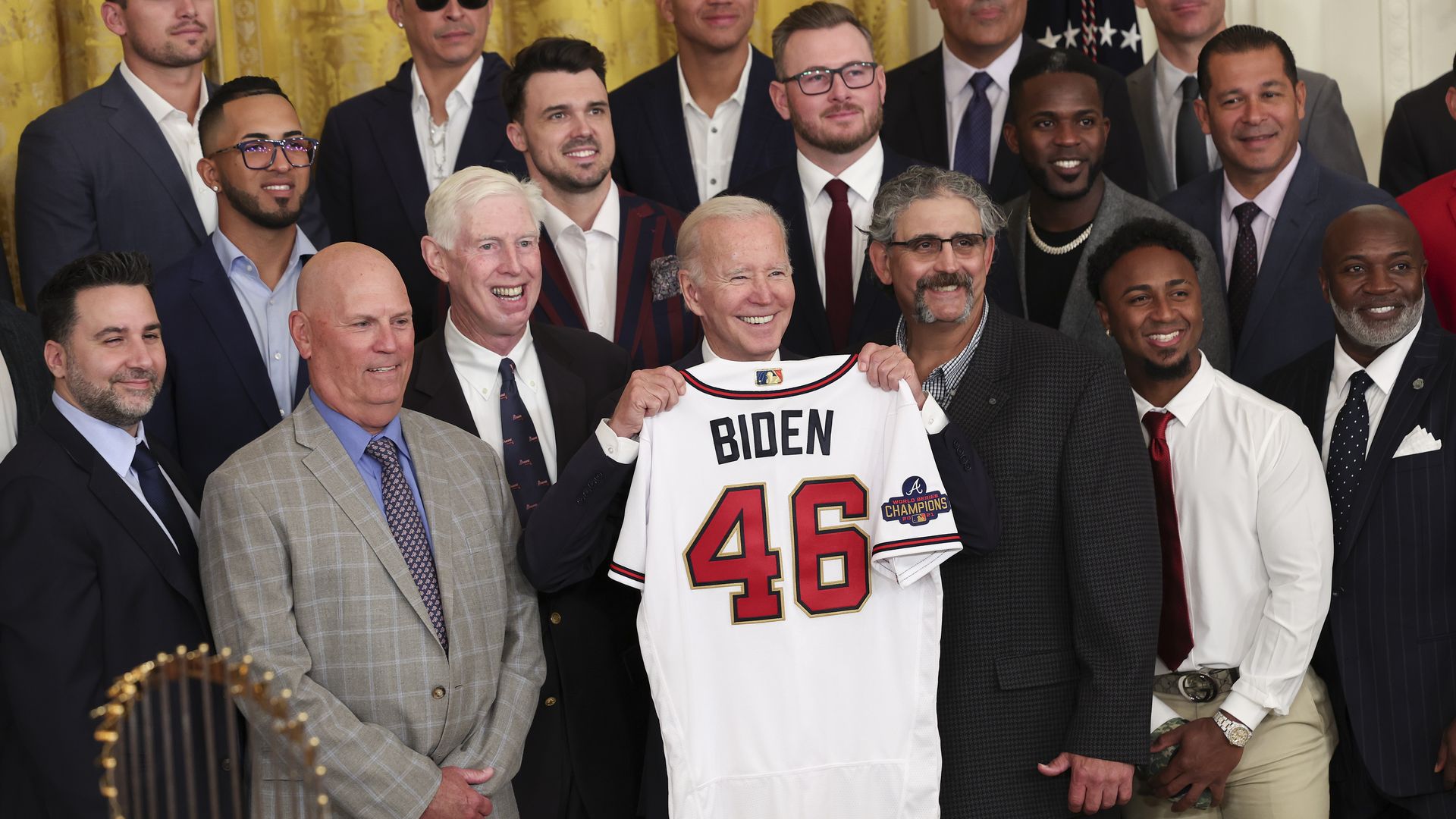 ⚾️ Braves in D.C.: President Biden welcomed the Braves to the White House on Monday to celebrate their 2021 World Series victory.
🏈 Cowboys 23, Giants 16: Cooper Rush rallied the Dallas offense to improve to 3-0 as a starter. The only other undrafted Cowboys QB to win each of his first three starts? His former coach, Jason Garrett.
⚽️ Wild half: England and Germany played to a 3-3 draw in a thrilling Nations League match that saw all six goals come in the second half.
🏀 27 straight: The U.S. routed Bosnia and Herzegovina, 121-59, on Tuesday to break the team record for consecutive wins at the Women's World Cup.
5. 🏈 Voting snafu shines light on AP process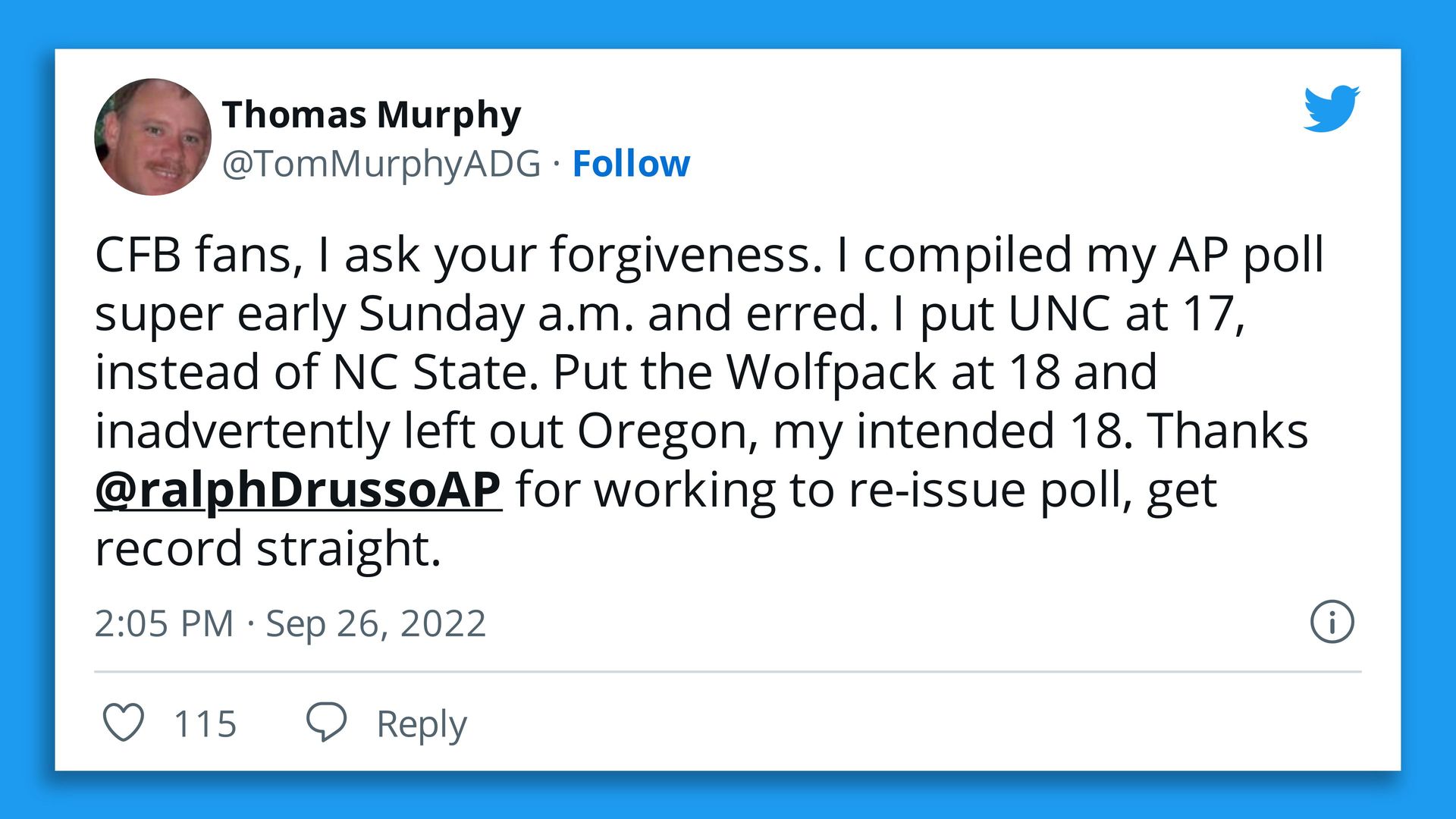 A voting snafu this week shed some light on a process most college football fans know little about: how AP voters submit their Top 25 polls, and how the AP tries to limit mistakes.
Driving the news: Thomas Murphy, one of 63 members of the media that submits votes for the weekly AP college football poll, made a mistake on his submission this week.
"I put UNC at 17, instead of NC State. Put the Wolfpack at 18 and inadvertently left out Oregon, my intended 18," he wrote on Twitter, asking fans for their forgiveness.
AP fixed the mistake and re-issued the poll on Monday (it comes out on Sundays). No teams moved spots — the only difference was point totals for NC State and Oregon changed a bit.
Between the lines: AP's Ralph D. Russo took the opportunity to "give a little inside baseball to further explain what happened."
"The voting is automated and I can see the results as the votes come in. That allows me to spot possible mistakes. ... Usually, we catch [them], reach out to the voter and make a quick fix well before the poll is published."
"However, I'm also leery of influencing the way someone votes. Early this year, there was what I thought to be ... a mistake. When I reached out, the voter said, 'no, it was intentional.' So that's not great."
"The deal with Tom was, he had UNC at 17. ... I definitely thought it could have been a mistake but he did have NC State ranked ... so I figured, 'weird but ok.' Clearly, I should have been more aggressive."
"Anyway, glad we could get it fixed ... But that's the process. We want to avoid questioning the voters and potentially influencing their votes but we also want to help them out when possible."
6. ♟ Carlsen breaks silence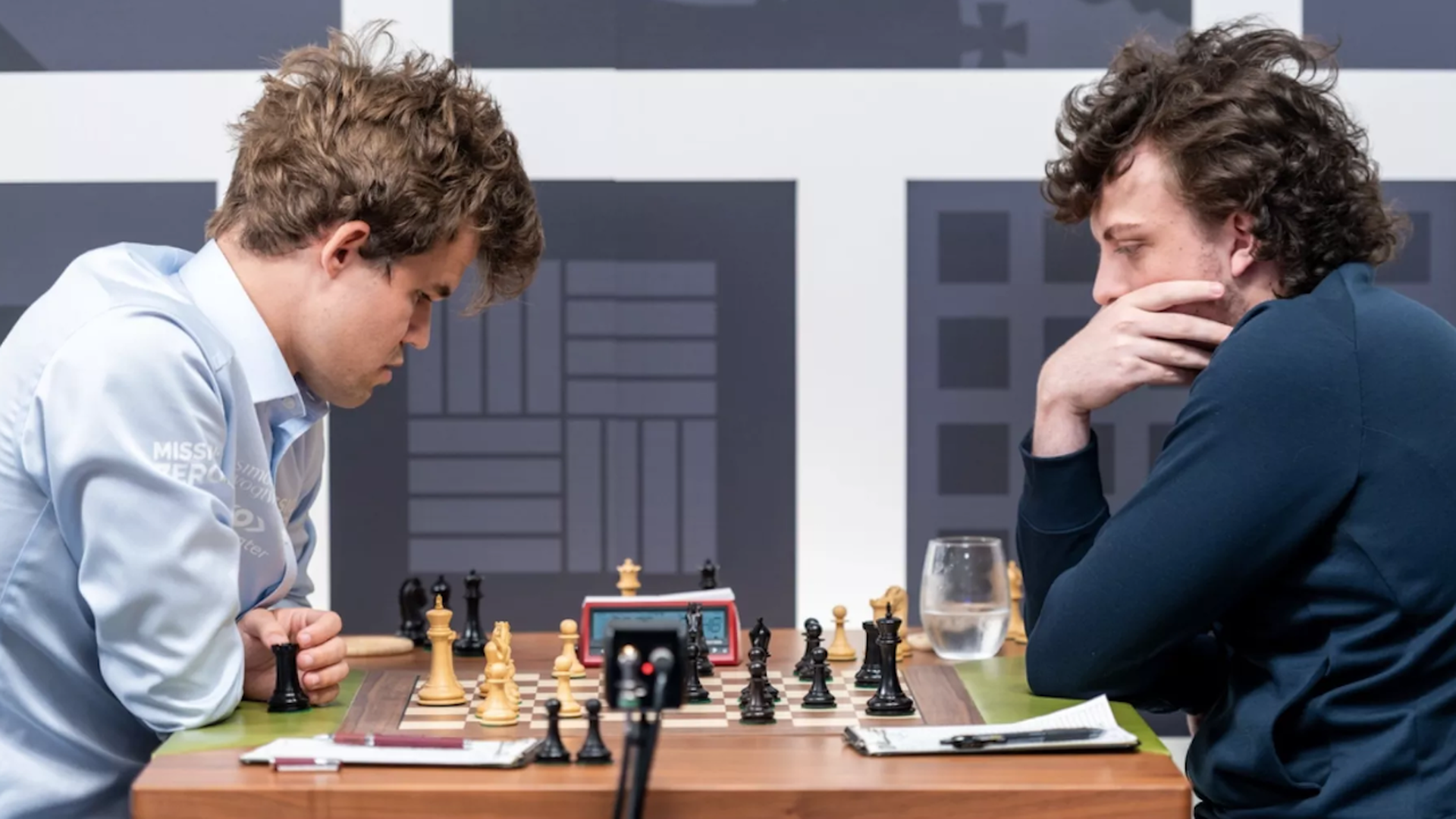 Magnus Carlsen broke his silence on the cheating scandal that has rocked the chess world, explicitly accusing Hans Niemann of cheating for the first time.
What he's saying: "I believe that Niemann has cheated more — and more recently — than he has publicly admitted," the five-time world champion wrote in a statement, adding that his progress has been "unusual."
"Throughout our game in the Sinquefield Cup I had the impression that he wasn't tense or even fully concentrating on the game in critical positions, while outplaying me as black in a way I think only a handful of players can do."
"We must do something about cheating, and for my part going forward, I don't want to play against people that have cheated repeatedly in the past."
7. 🌎 The world in photos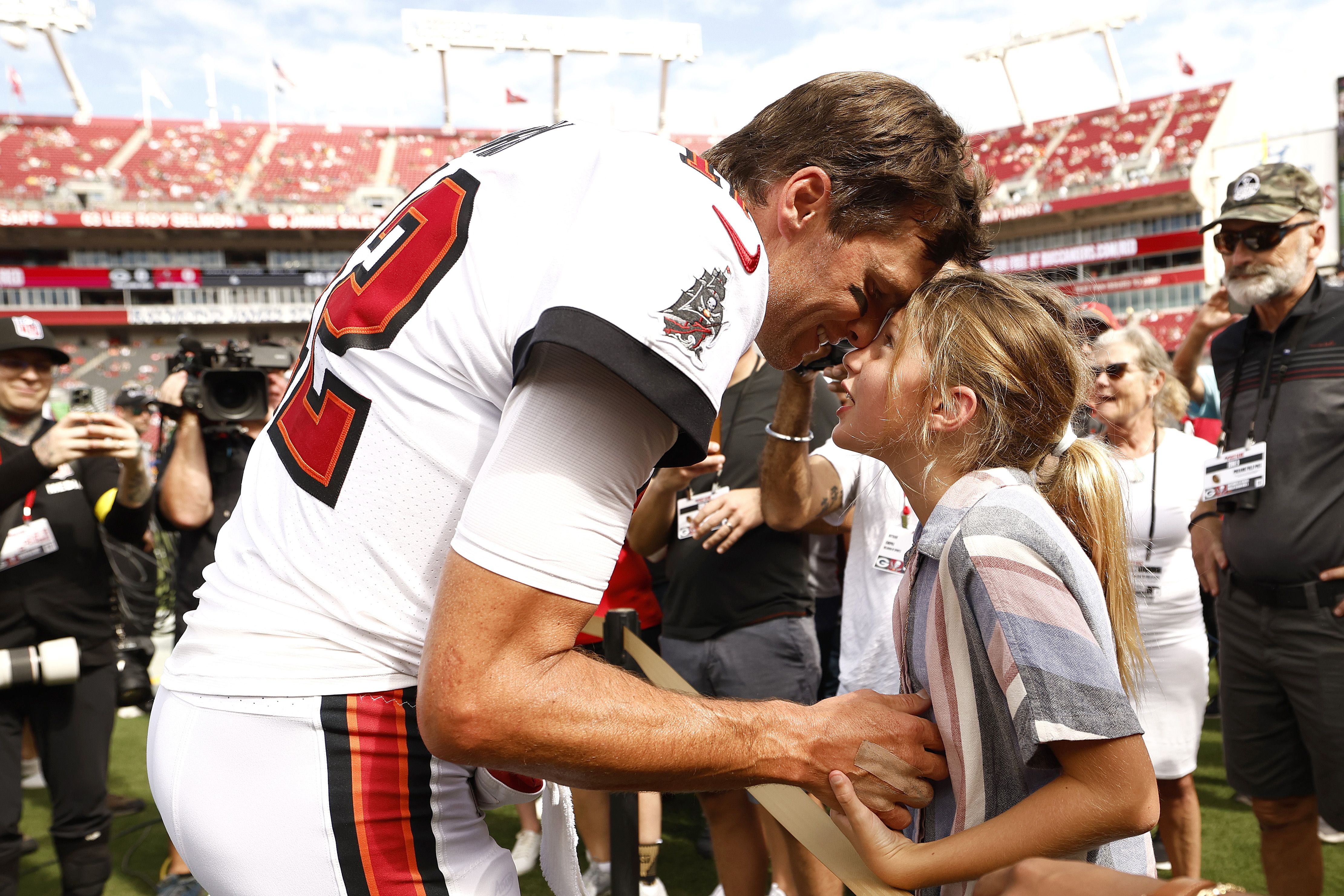 TAMPA, Fla. — Tom Brady and his daughter Vivian share a moment before the Bucs-Packers game.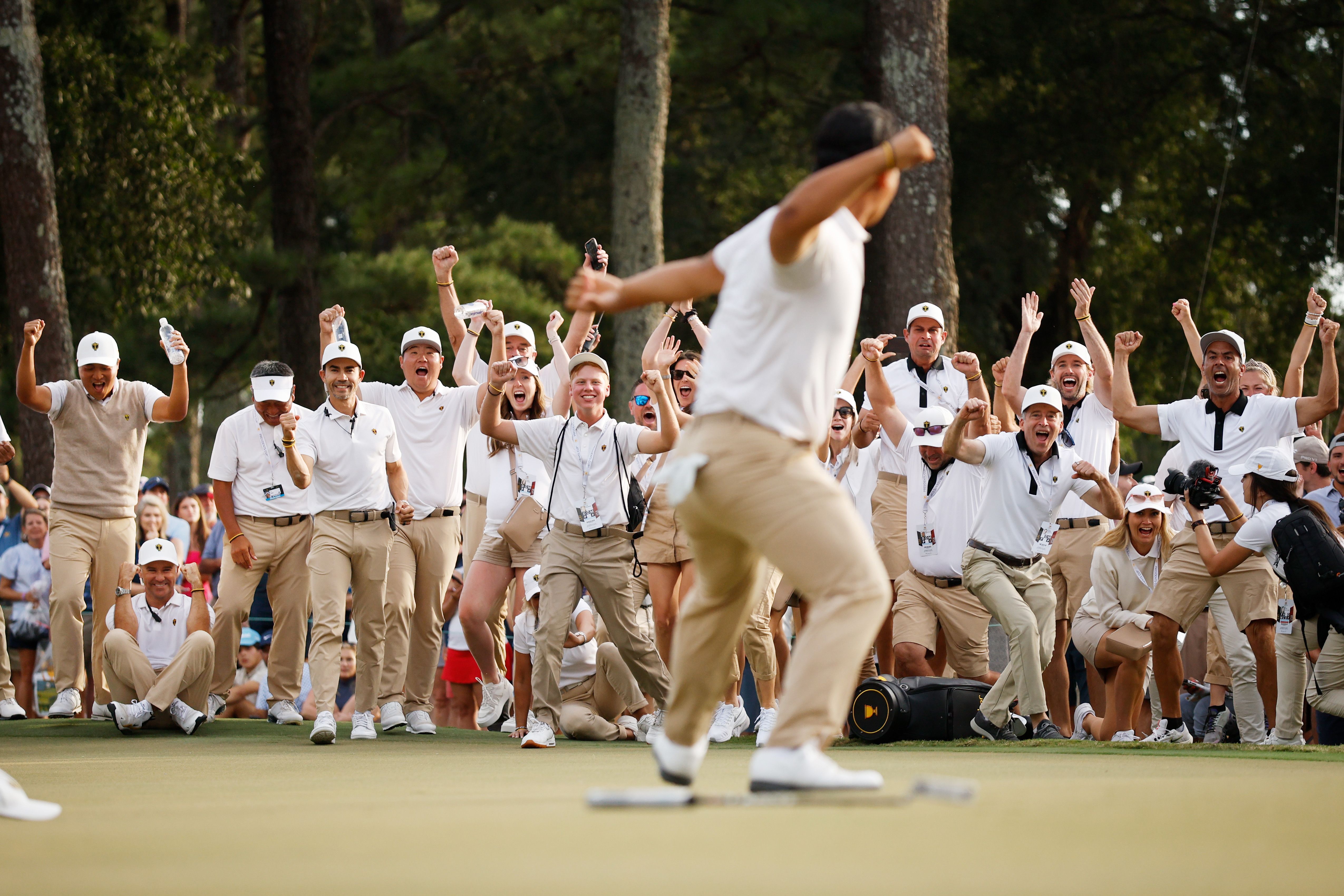 CHARLOTTE, N.C. — Team golf is wonderful.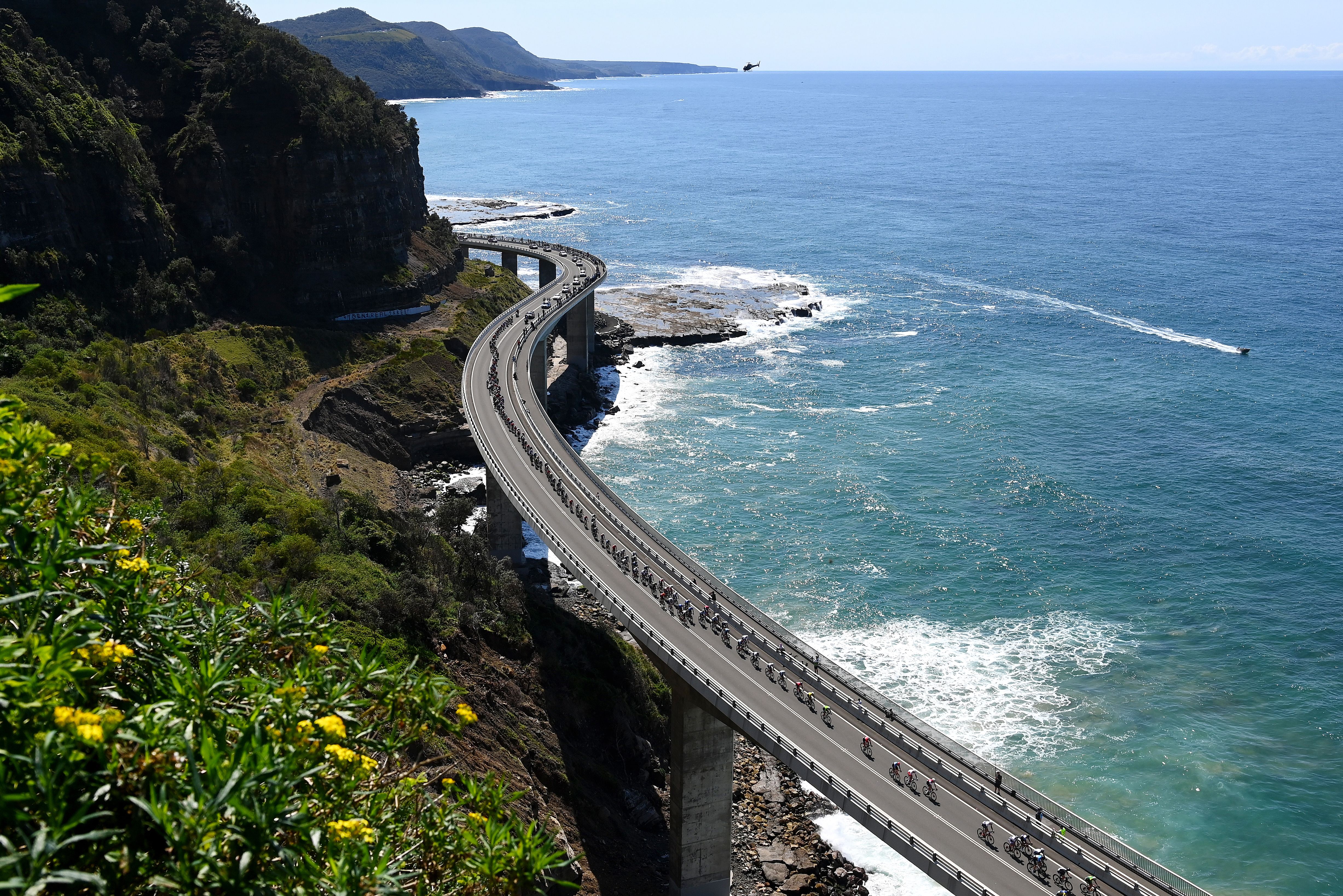 WOLLONGONG, Australia — Not a bad place for a cycling race.
8. 📺 Watchlist: Final friendly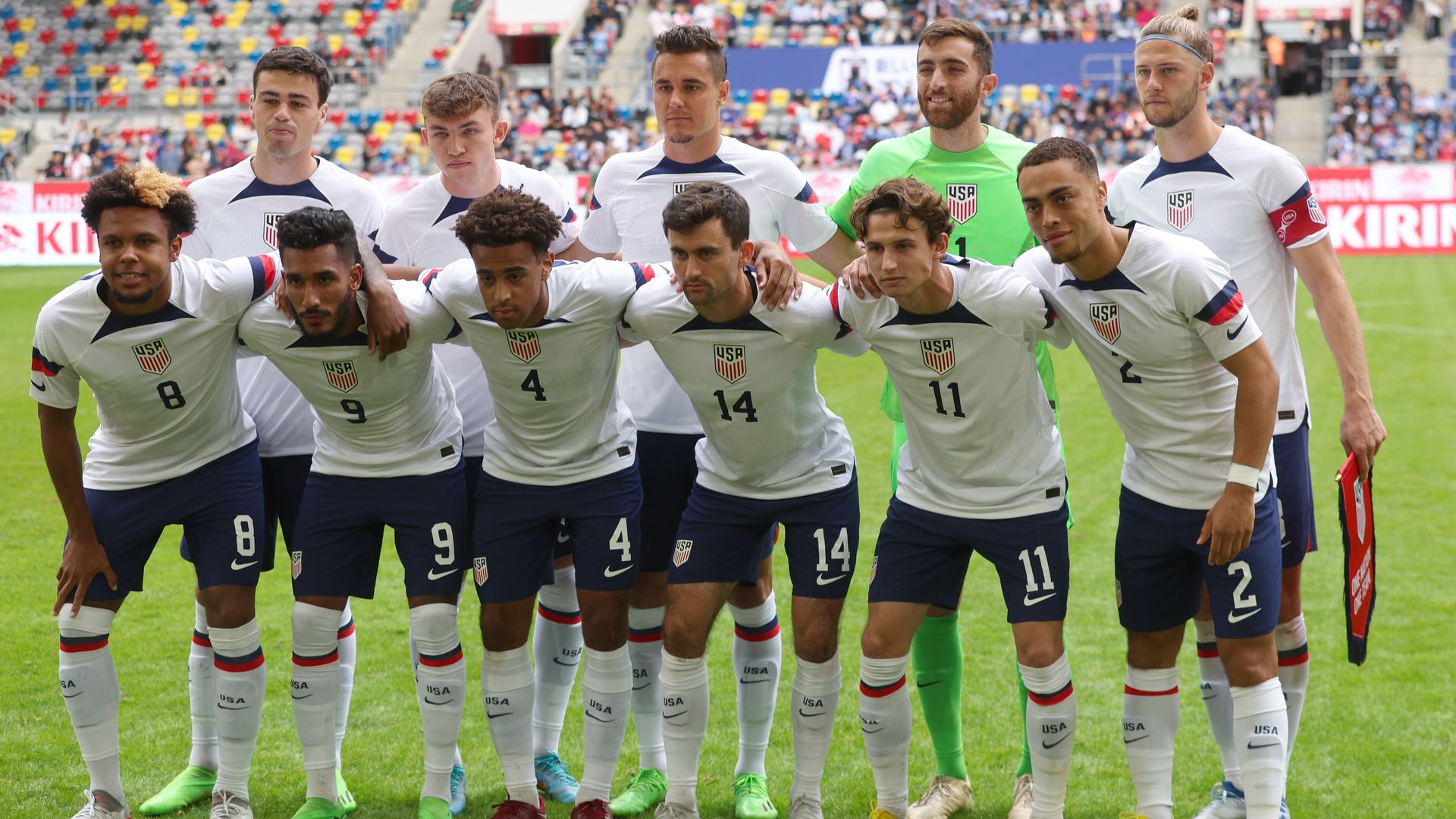 The USMNT play their final World Cup tune-up today — a friendly against Saudi Arabia in Murcia, Spain (2pm ET, FS1).
The backdrop: The U.S. is coming off a disheartening loss to Japan, during which they recorded zero shots on goal.
What to watch: Several players are still fighting to crack the final roster, which will be announced on Nov. 9.
More to watch:
9. ⚾️ MLB trivia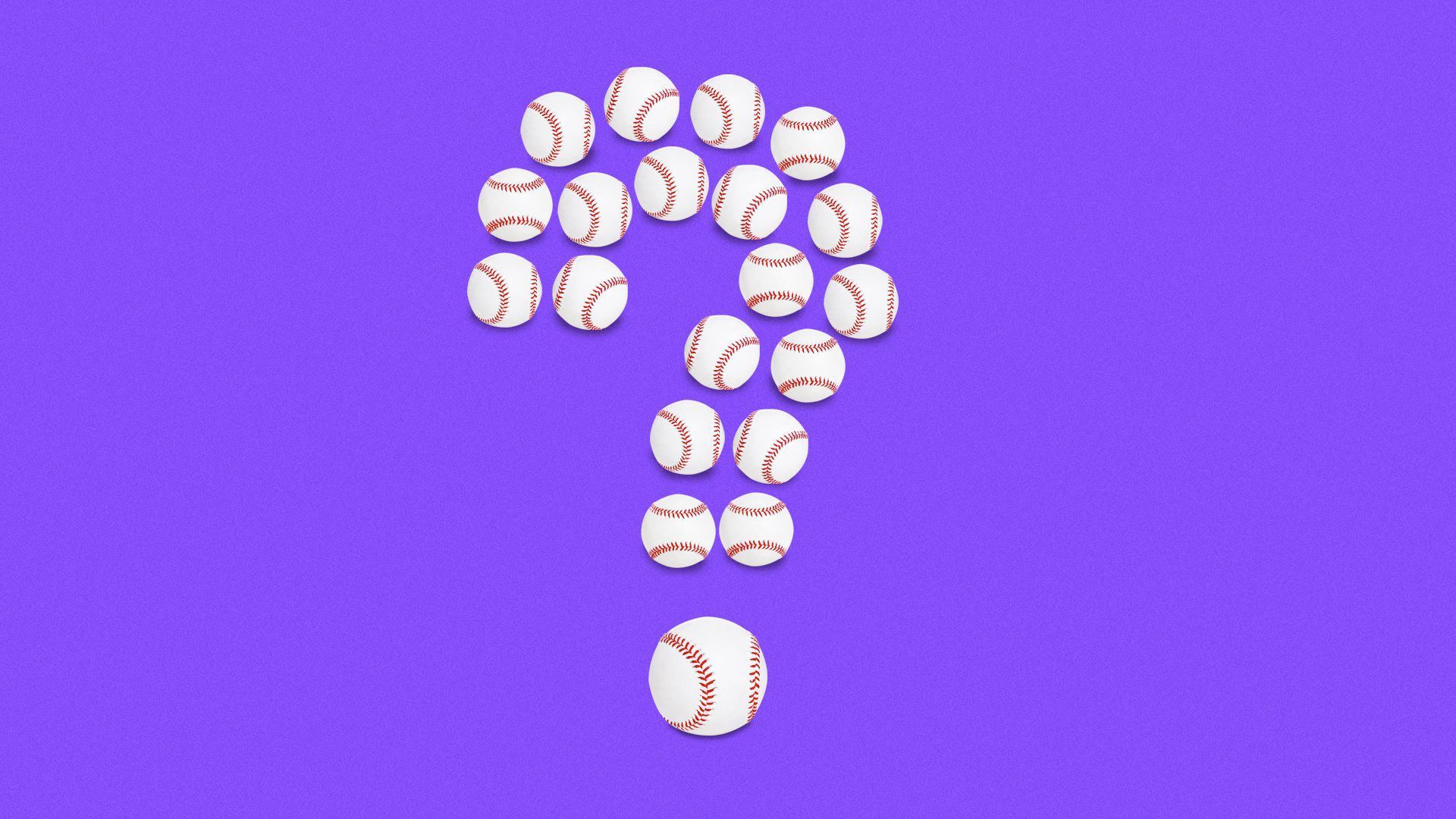 Question: Without looking at the standings, name the 12 MLB teams that would make the playoffs if the season ended today.
Answer at the bottom.
10. 🏈 1 TE thing: Brock for Heisman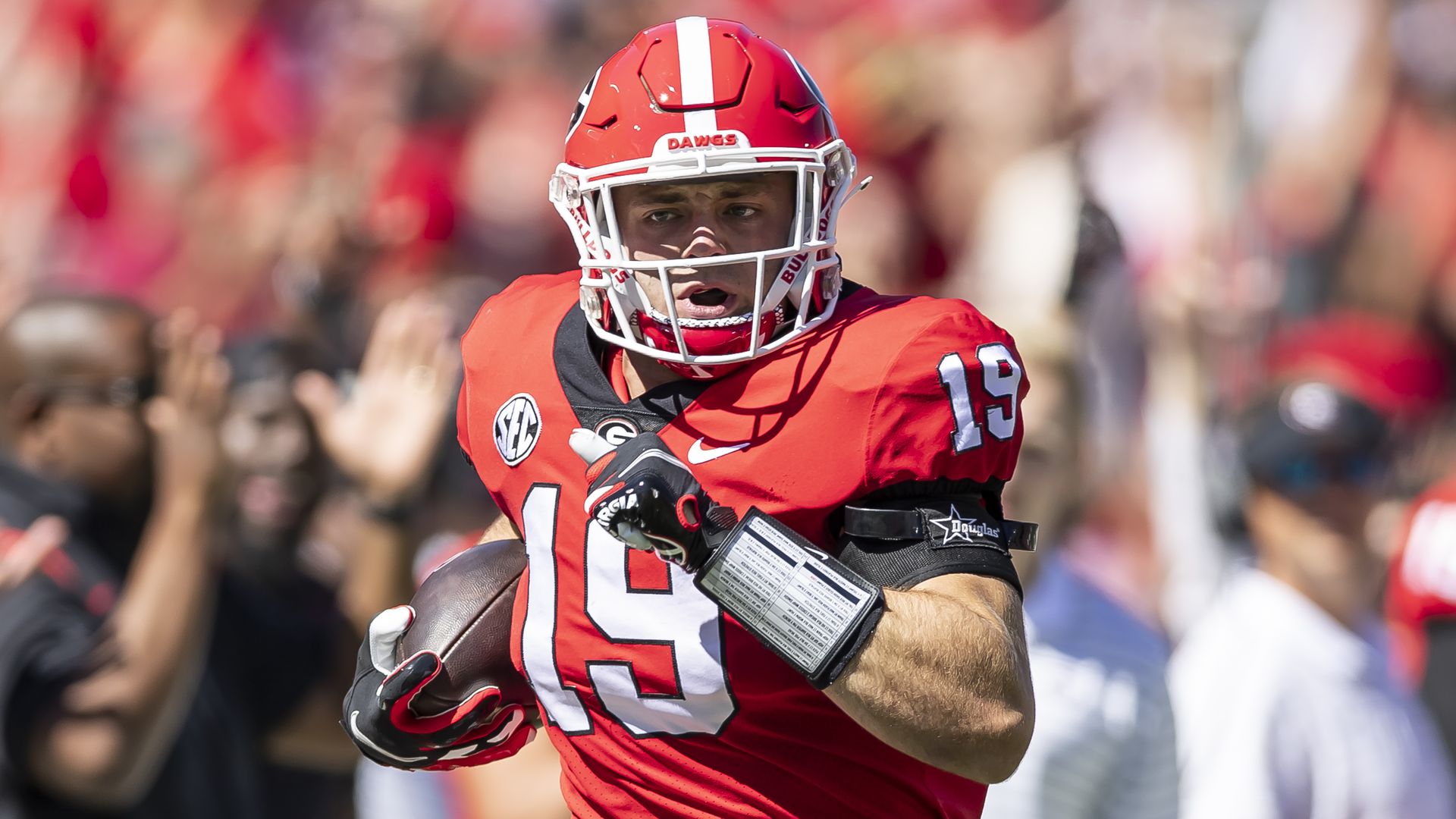 The last time a tight end won the Heisman Trophy was in 1949 when Notre Dame's Leon Hart was the recipient — and he played both sides of the ball.
The intrigue: Georgia sophomore tight end Brock Bowers currently sits at No. 2 in The Athletic's Heisman straw poll (subscription), trailing only Ohio State QB C.J. Stroud.
Talk tomorrow,
Kendall "Not cool enough to get an AP vote I guess" Baker
Trivia answer: Astros (101-53), Yankees (94-59), Guardians (86-67), Blue Jays (87-67), Rays (84-69), Mariners (83-69); Dodgers (106-47), Mets (97-57), Cardinals (89-65), Braves (96-58), Padres (85-68), Phillies (83-69)
🙏 Have a great day! Follow us for more (@kendallbaker and @jeffreytracy). Friends can sign up here. Thanks to Bryan McBournie for copy edits.