Axios Sports
March 07, 2019
Good Thursday morning! You know what's weird? College basketball this year.
Unless they win their conference tournaments, March Madness mainstays Arizona, Xavier, Oregon, Butler, Wichita State and West Virginia won't be in the field.
Meanwhile, 15-14 Indiana, which recently suffered through a 1-12 stretch in the Big Ten, might be. Like I said, weird year.
1 big thing: 🏀 The NBA's happiness crisis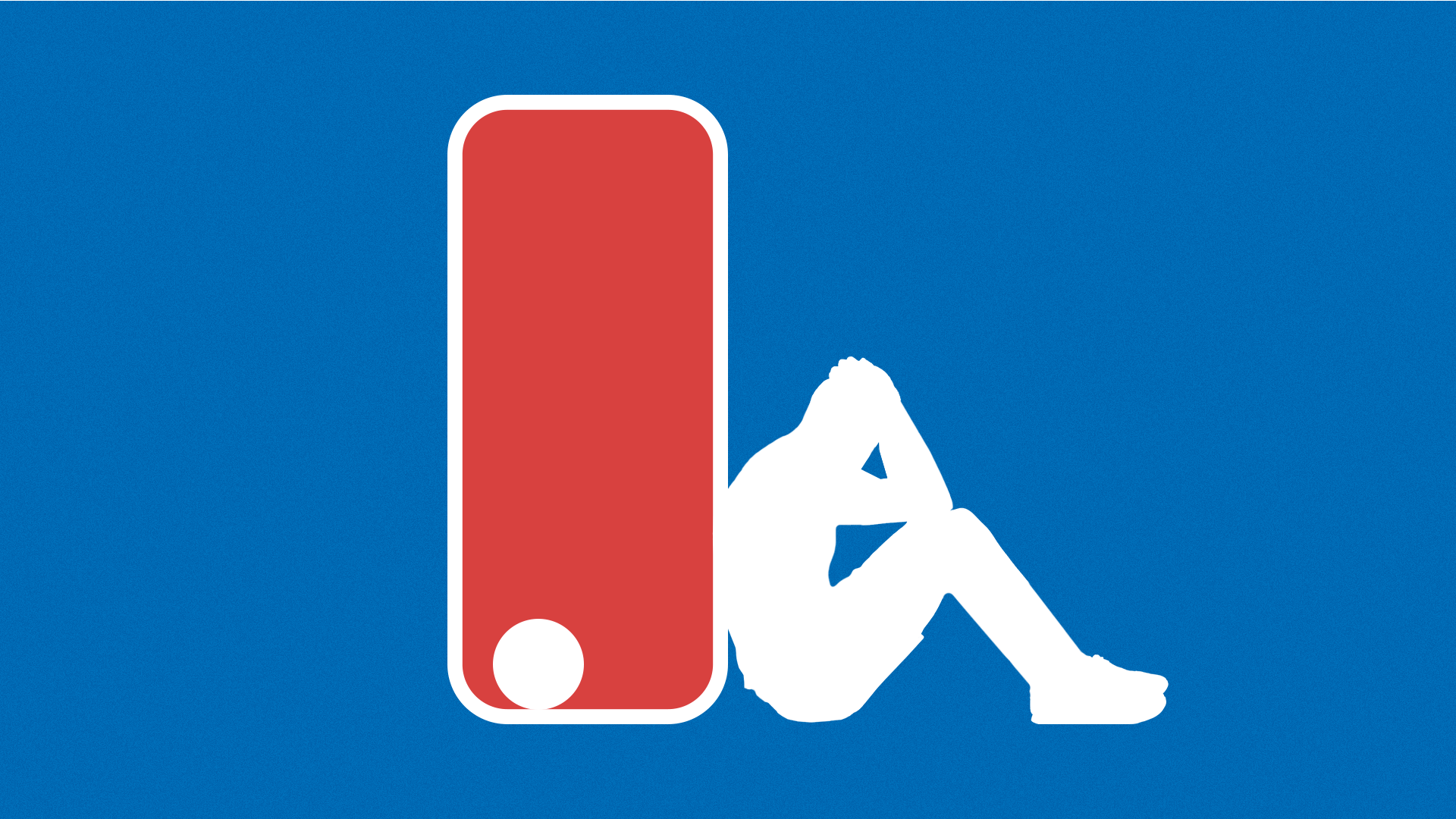 The emergence of social media has helped the NBA promote its players, reach more fans and make gobs of money. But at what cost?
Driving the news: Speaking at the MIT Sloan Sports Analytics Conference last weekend, NBA commissioner Adam Silver talked about the depressing vibe he gets when he meets players.
"What strikes me about them is that they are truly unhappy," Silver said. "We are living in a time of anxiety [and] I think part of it is a direct result of social media."
"If you're around a team in this day and age, there are always headphones on ... [players] are isolated … they have their heads down."
One player spoke to Silver about how isolated he felt. "There was a deep sadness around him," the commissioner added.
The other side: In an appearance on ESPN's "Get Up," Charles Barkley dropped the age-old "rich people can't be unhappy" argument. Classic.
"That's probably the stupidest thing I've ever heard Adam say. Listen, these guys are making 20, 30, 40 million dollars a year, they work 6–7 months a year, stay at the best hotels in the world, they ain't got no problems. That's total bogus."
— Charles Barkley (
via ESPN
)
My take: This is a full-blown crisis and one that isn't going away anytime soon. Social media, the 24-hour news cycle and all the other things that keep us from ever actually unplugging have real consequences. Athletes, just like you and me, simply cannot escape.
Before social media, it was much easier for NBA players to focus on basketball. There were moments — maybe even entire days — where they could mute all the noise and hone in on themselves. There was still a "pureness" to it all, like the feeling you get when you think of your high school sports days.
Nowadays, players are exposed to hundreds of trade rumors, hot takes and GIFs each day. Their words are taken out of context and turned into clickbait. Young men who, by some minor miracle, are living out their childhood dreams, are made to feel like pawns in someone else's game.
Fame is isolating — lonely, even. And in the age of social media, it's a surreal kind of loneliness because you have all these "fans" who love you and are constantly interacting with you ... but in an app on your phone screen.
The bottom line: Rampant social media usage is a problem that extends far beyond sports, and examining the impact its having on professional athletes really opens your eyes to the magnitude of the problem.
2. 🏈 Welcome to "smokescreen season"
ESPN's Todd McShay predicts that the Cardinals will select Kyler Murray with the first pick in April's NFL draft. In his previous mock draft, released Feb. 7, McShay had Murray going No. 13 to the Dolphins.
Previous top 10: 1. Nick Bosa, 2. Josh Allen, 3. Rashan Gary, 4. Quinnen Williams, 5. Jonah Williams, 6. Haskins, 7. Jeffery Simmons (DT, Mississippi State), 8. Greedy Williams (CB, LSU), 9. Jawaan Taylor, 10. Deandre Baker (CB, Georgia).
Why it matters: Now that Murray's stock has risen from "playing baseball" to "likely first-rounder" to "potential top pick," prepare for the noise around him to continue getting louder — and dumber.
Former NFL executive Charley Casserly ripped into Murray yesterday for interviewing poorly at the combine. "It was the worst report I've ever heard on a top-ranked quarterback," he said. "Leadership? Not good. Study habits? Not good. Board work [aka, X's and O's]: Below not good."
Be smart: Welcome to "smokescreen season," where every piece of information about an NFL draft prospect is leaked for a specific reason. In this case, a team with a vested interest in seeing Murray's stock fall (perhaps so they can draft him) is likely trying to sabotage him. Pretty messed up if you think about it.
Go deeper: The 10 most intriguing draft questions
3. 🏀 LeBron leapfrogs MJ on all-time scoring list
LeBron James passed his idol Michael Jordan for fourth on the NBA's all-time scoring list last night (in a loss to the Nuggets). The top four scorers in league history have now all suited up for the Lakers.
Top 5 scorers:
Kareem Abdul-Jabbar: 38,387 (1,560 games)
Karl Malone: 36,928 (1,476 games)
Kobe Bryant: 33,643 (1,346 games)
LeBron James: 32,311 (1,190 games)
Michael Jordan: 32,292 (1,072 games)
By the numbers: LeBron may have more total points, but Jordan was clearly the better scorer, leading the league in scoring 10 times while averaging 30.1 points per game over 15 seasons.
LeBron has only led the league in scoring once (2007-08) while averaging 27.2 points per game over 16 seasons.
Be smart: LeBron is, of course, a far more prolific rebounder and passer than Jordan, so comparing their numbers head-to-head will always be rather silly. That's why I'm going to abruptly end this story where I did exactly that (sorry). Moving on to soccer...
P.S. Actually one more thing ... what the heck is Rajon Rondo doing?
4. ⚽️ Controversial call helps United beat PSG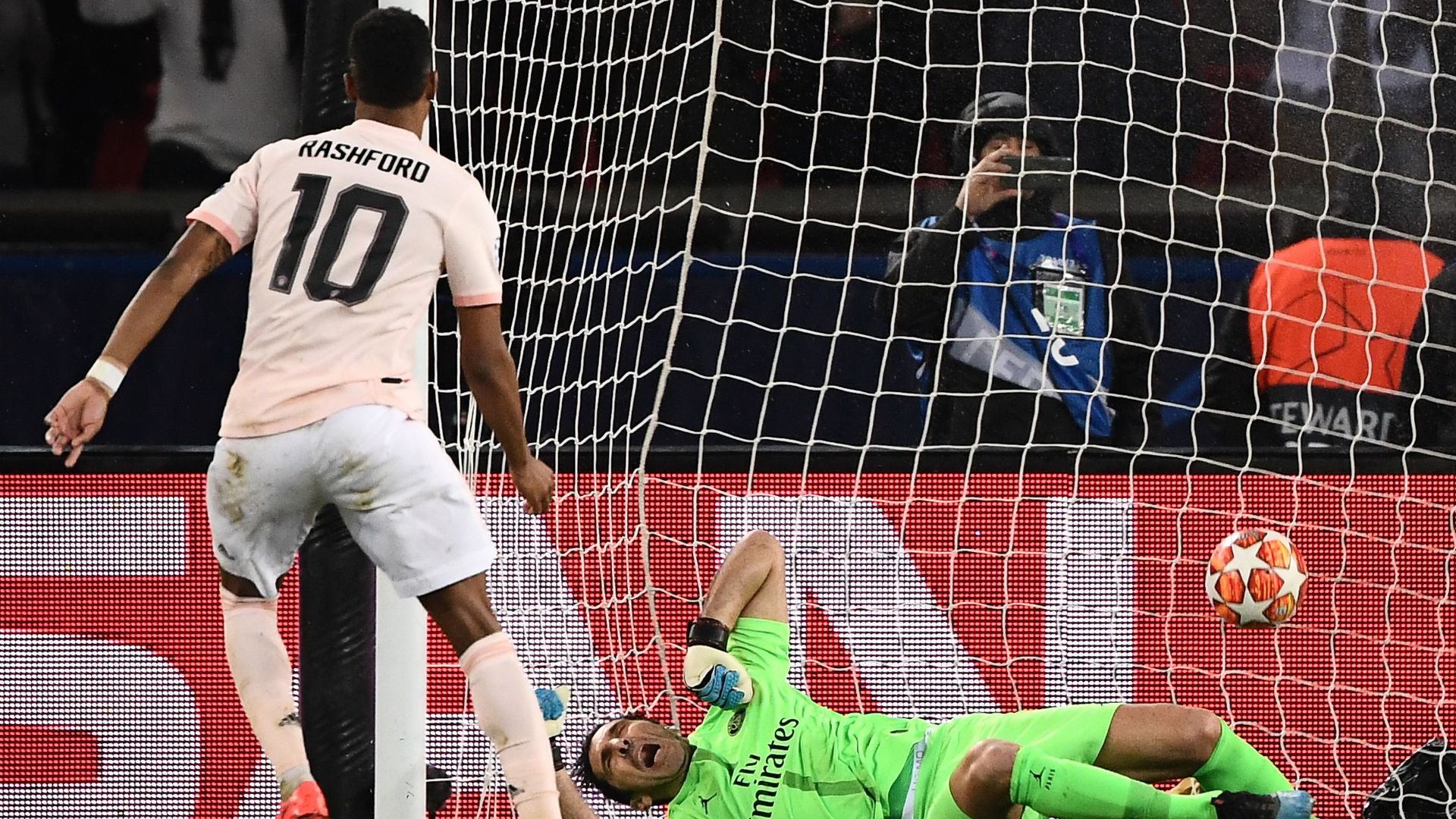 Manchester United defeated Paris Saint-Germain yesterday to advance to the Champions League quarterfinals — thanks to a controversial overturned call that gave them a penalty kick in stoppage time.
What happened: PSG were up 3-2 on aggregate in stoppage time when United's Diogo Dalot sent a shot towards goal that hit the arm of PSG's Presnel Kimpembe.
The ball bounced out for a corner, which everyone seemed okay with in real time, but when the referee went to the Video Replay Assistant (VAR) to review the play, he came back with a stunning decision: Handball. Penalty kick.
Marcus Rashford converted the penalty, which tied the two teams at 3-3 on aggregate (PSG won the first leg 2-0, and United won this leg 3-1). But because United scored more away goals (3 vs. 2), they advance. Brutal tiebreaker.
The controversy: Did the ball hit Kimpembe's arm? Yes. But considering his back was turned and he made no attempt to play the ball, it's not a penalty most officials would give. That it happened as a result of the already controversial VAR review makes it an even bigger deal.
Fun fact: This marks the first time in Champions League history that a team lost the first leg of a knockout round at home by two goals and still advanced.
More soccer:
5. ⚾️ Pete Rose right now...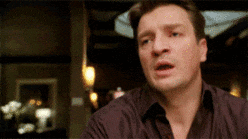 Per MLB's sports betting deal with MGM Resorts International, managers have been told that their daily lineups must go through the commissioner's office before being released to the team's PR office or to the media, Peter Gammons reports.
What they're saying:
MLB: "We are updating a number of our procedures to reduce integrity risks associated with the expansion of sports betting. ... We now ask clubs to submit starting lineups in a uniform fashion in order to reduce the risk of confidential information being 'tipped.'"
Unnamed manager: "I'm really bothered by this."
More MLB:
6. ⚾️ March 7, 1857: Baseball adopts 9-inning format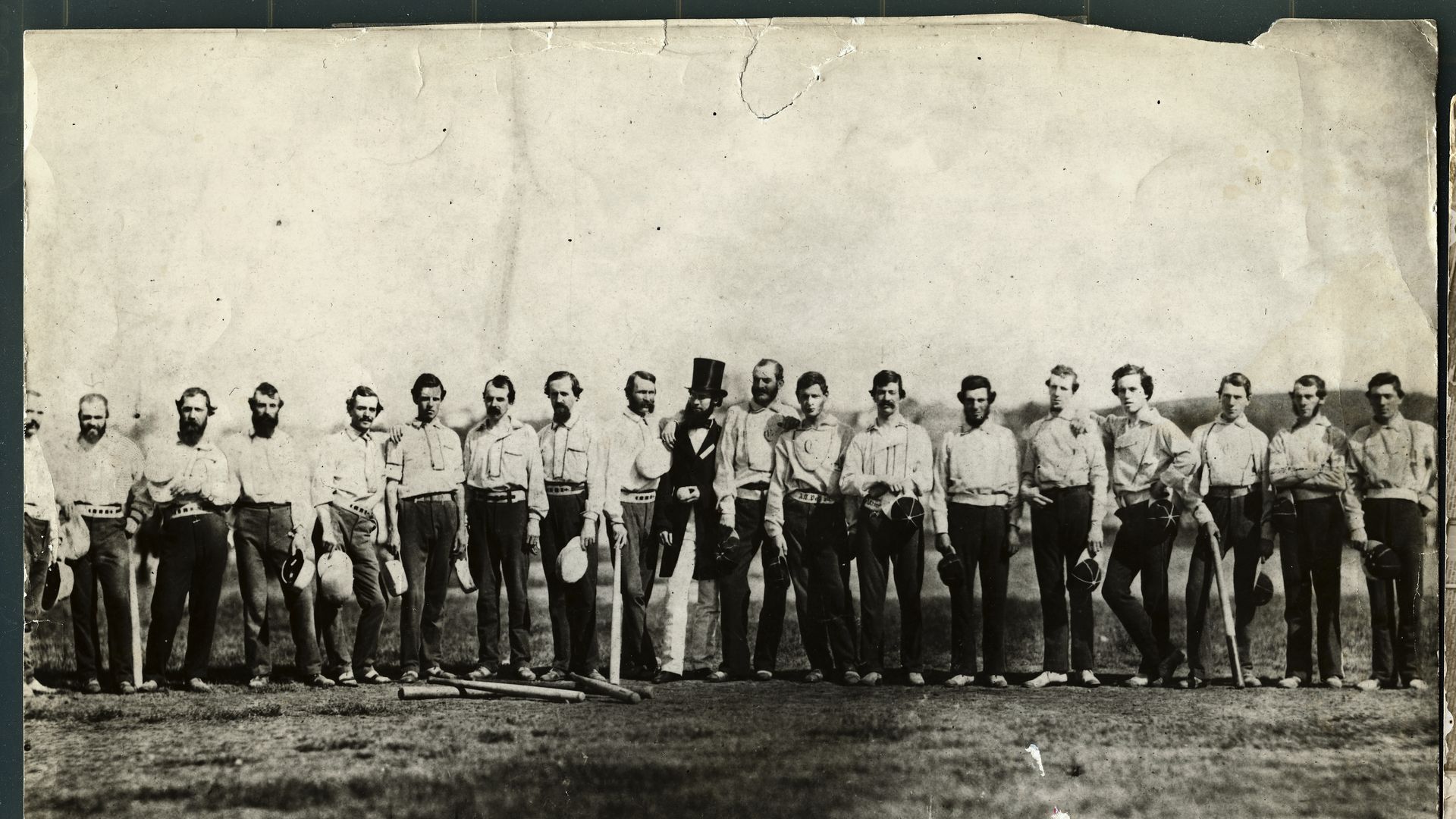 162 years ago today, members of the Knickerbocker Baseball Club of New York decided that instead of games being played to 21 "aces" — the 19th century version of a run — they would end after nine innings.
The backdrop: A game to 21 sounds like it could take an entire day (or multiple days) today, but back then it wasn't an issue.
In the 1840s, games lasted what would be six innings on average, with teams sometimes combining for as many as 100 runs.
The switch came when pitchers got better. After an 1856 game ended in a 12-12 tie on account of darkness, it was clear that a change needed to be made.
Book to read: "Baseball in the Garden of Eden: The Secret History of the Early Game"
7. 🏆 Championship trivia
Question: What two major league franchises have won their respective city's most championships but no longer play there?
Hint: One of the teams moved to Los Angeles and the other moved to Oakland.
8. The Ocho: New car designs could revolutionize Formula 1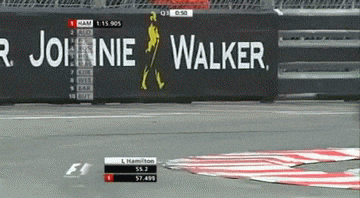 From Mike: New F1 car designs are in the works that the league hopes will make races more competitive and exciting. The designs are still in the testing phase, but they could revolutionize the sport starting in 2021.
What's happening: The current F1 cars rely on huge amounts of aerodynamic force to hit top speeds and perform the way that they do. Problem is, that aerodynamic force is disrupted when there's a car in front of them.
"A 2018 F1 car following another car within 10 meters would lose as much as half of its total downforce," writes the BBC's Andrew Benson. "So it is literally physically impossible for that car to keep up."
"The only way a car behind could follow at the same speed as one in front was if it fell back to about two seconds adrift, out of this 'dirty air'. Which by definition makes it impossible to overtake it."
The solution: F1's 2021 car designs include bigger wheels and a new body, which will help cars generate more force and negate much of the "dirty air" effect.
The bottom line: When two cars competing for the lead down the stretch cannot reasonably be expected to overtake each other, races are less exciting. F1's trying to change that, and if they do, the sport might never be the same.
9. Everything else
AAF: The NFL might loan players to the Alliance of American Football and treat the startup league as a "minor leagues" of sorts. Pretty sure this was always the end game for the AAF.
Los Angeles: The City of Angels will be the center of the sports universe for the next decade.
Soccer: Remember the hacker who leaked soccer's darkest secrets? He's been extradited to Portugal, where he faces charges for his actions.
10. Thoughts?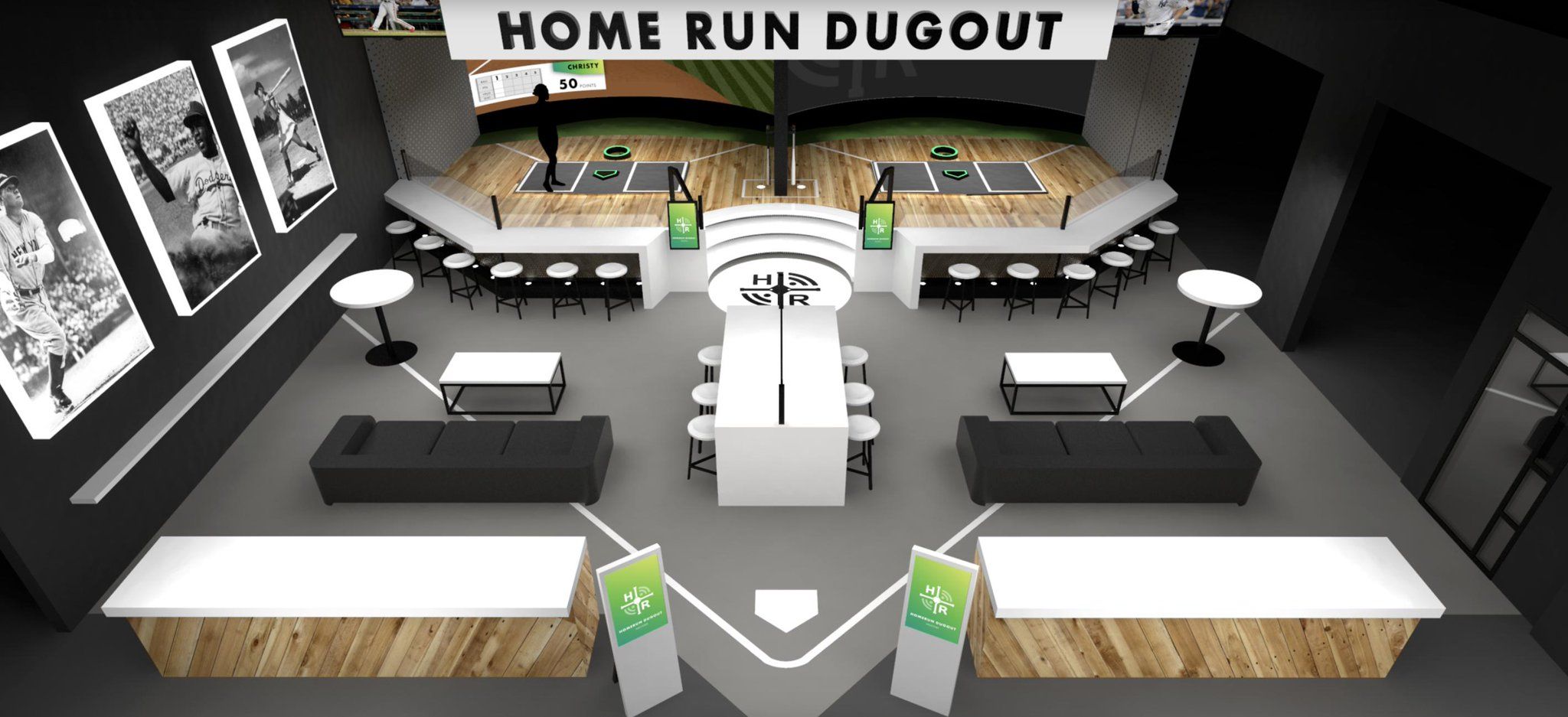 via Front Office Sports:
"Think Topgolf, but for baseball. Equipped with real batting cages, @HomeRunDugout also features an augmented reality experience that allows users to see their projected swings in any MLB stadium all while having dinner and drinks."