Axios Sports
May 03, 2019
Happy Friday! With the Kentucky Derby on the horizon, take some time today to read Hunter S. Thompson's iconic essay about the race.
You'll either thank me later for introducing you to one of your new favorite pieces of writing, or you'll email me wondering why I sent you spiraling down the most bizarre rabbit hole you've ever been down. Either way, worth a read.
1 big thing: ⚾️ MLB players think the balls are juiced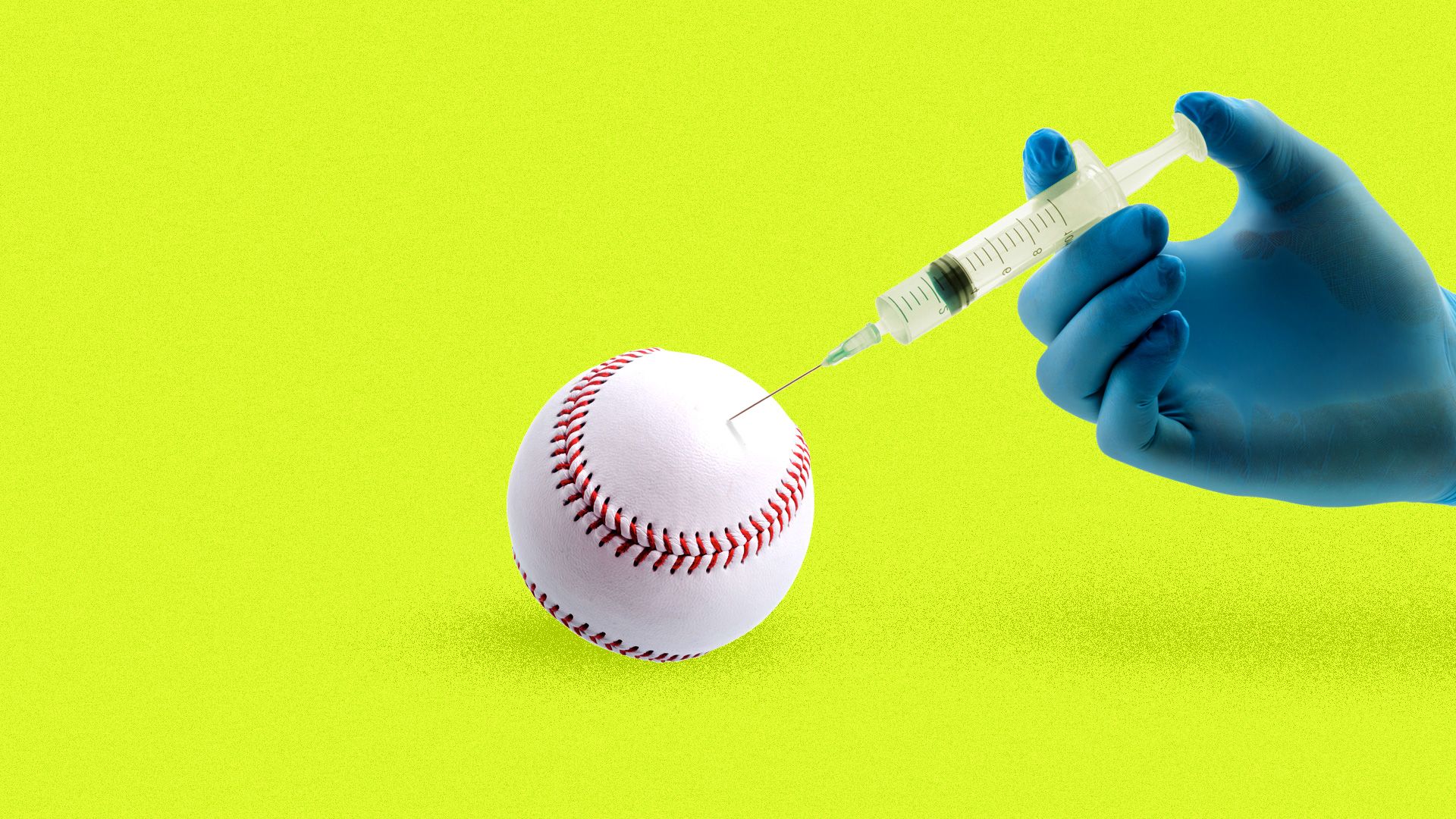 In 2017, Major League Baseball players launched a record 6,105 home runs. This season, they're on pace for nearly 6,500 after a record 1,444 were hit in March in April (2.62 per game).
For reference, 5,528 homers were hit in 1999 — the height of the steroid era.
Why it matters: This home run explosion has caused lots of speculation throughout the baseball world, with fans and players alike wondering if the balls have been "juiced."
The backdrop: MLB has repeatedly denied this, insisting that there has been no change in the manufacturing of the baseball.
However, multiple independent studies have shown that, beginning in the middle of the 2015 season, MLB's balls changed.
Scientists X-rayed the baseballs last year, and they concluded that the "new" balls had, on average, 10% less silicon and 7% more polymer.
And now this: On top of the skyrocketing home run numbers in the big leagues, what's happening in the minor leagues is arguably even weirder — and further proof that something fishy is going on.
MLB baseballs are being used in the Pacific Coast League and International League for the first time this season, and their home-run rate has increased by an alarming 47.1% from a year ago.
What they're saying: USA Today Sports conducted interviews with multiple pitchers, and they all seem to agree that something is up. They're not even mad, they just want an explanation.
Red Sox pitcher David Price: "Come on, just tell us. We all see it. Just come clean and say it."
Yankees pitcher J.A. Happ: "I hate to dive too deep into conspiracy theories, but it's pretty wild what's happening. … It used to be that you kind of knew for sure when a guy got you, and now you don't know. You see hitters get frustrated, put their head down, and think they missed it, but the ball still goes out."
Nationals pitcher Sean Doolittle: "It's a bummer we're even talking about this because of how poorly it was handled in previous years. ... It just stinks that we're able to ask this question, 'Did they change the balls again?' If the balls are juiced, just tell everybody so everybody knows."
The bottom line: It certainly seems like MLB juiced the baseballs ... and decided not to tell the players.
2. 🏀 🏒 Playoff photos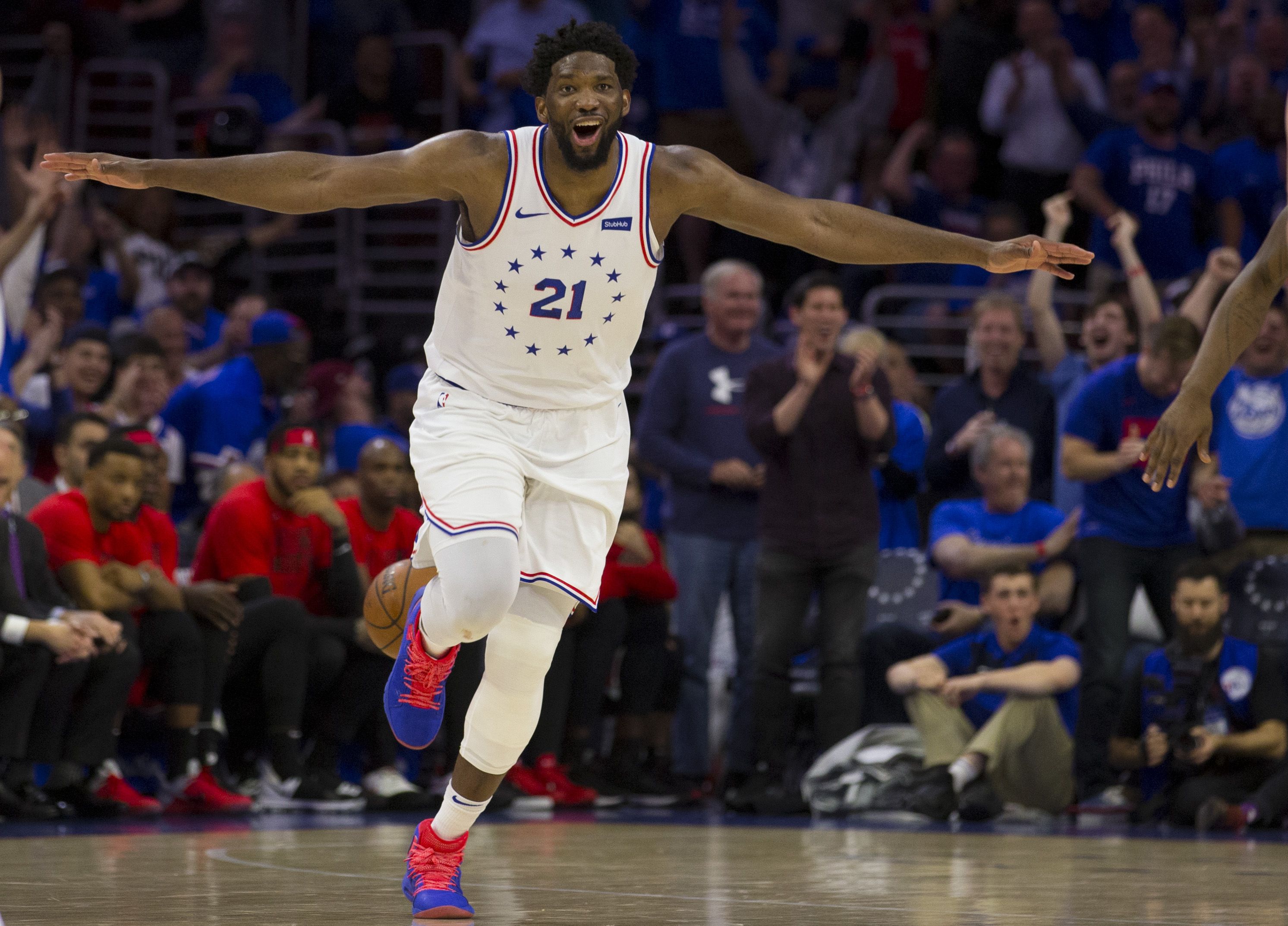 PHILADELPHIA — Joel Embiid (33 points, 10 rebounds) led the Sixers to a 116-95 win over the Raptors to take a 2-1 series lead. Philly's starting five, which has only been together for a few months, is starting to mesh at just the right time.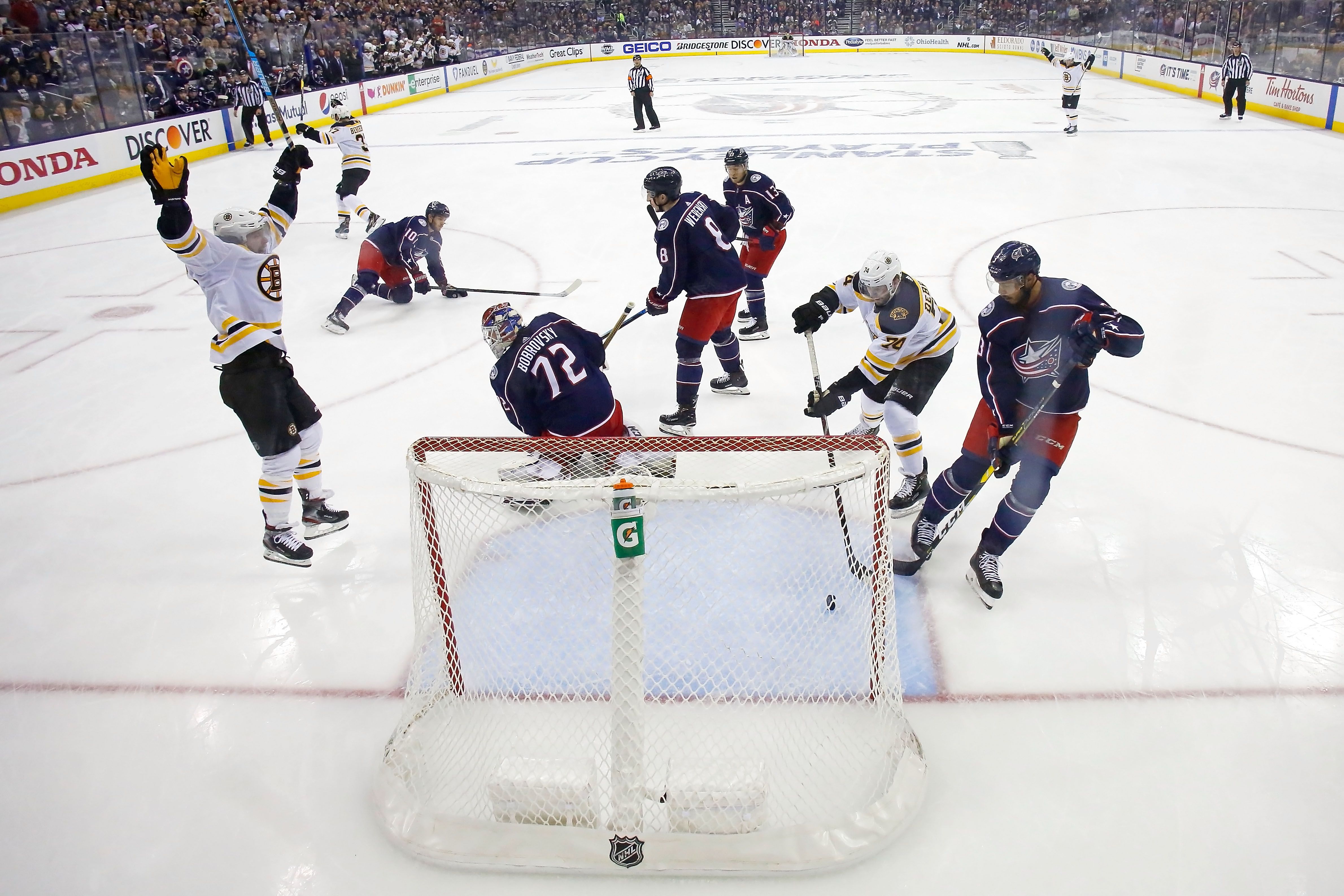 COLUMBUS — Tuukka Rask made 39 saves and the Bruins finally got some production from their top-liners in a 4-1 win over the Blue Jackets that evened the series at 2-2.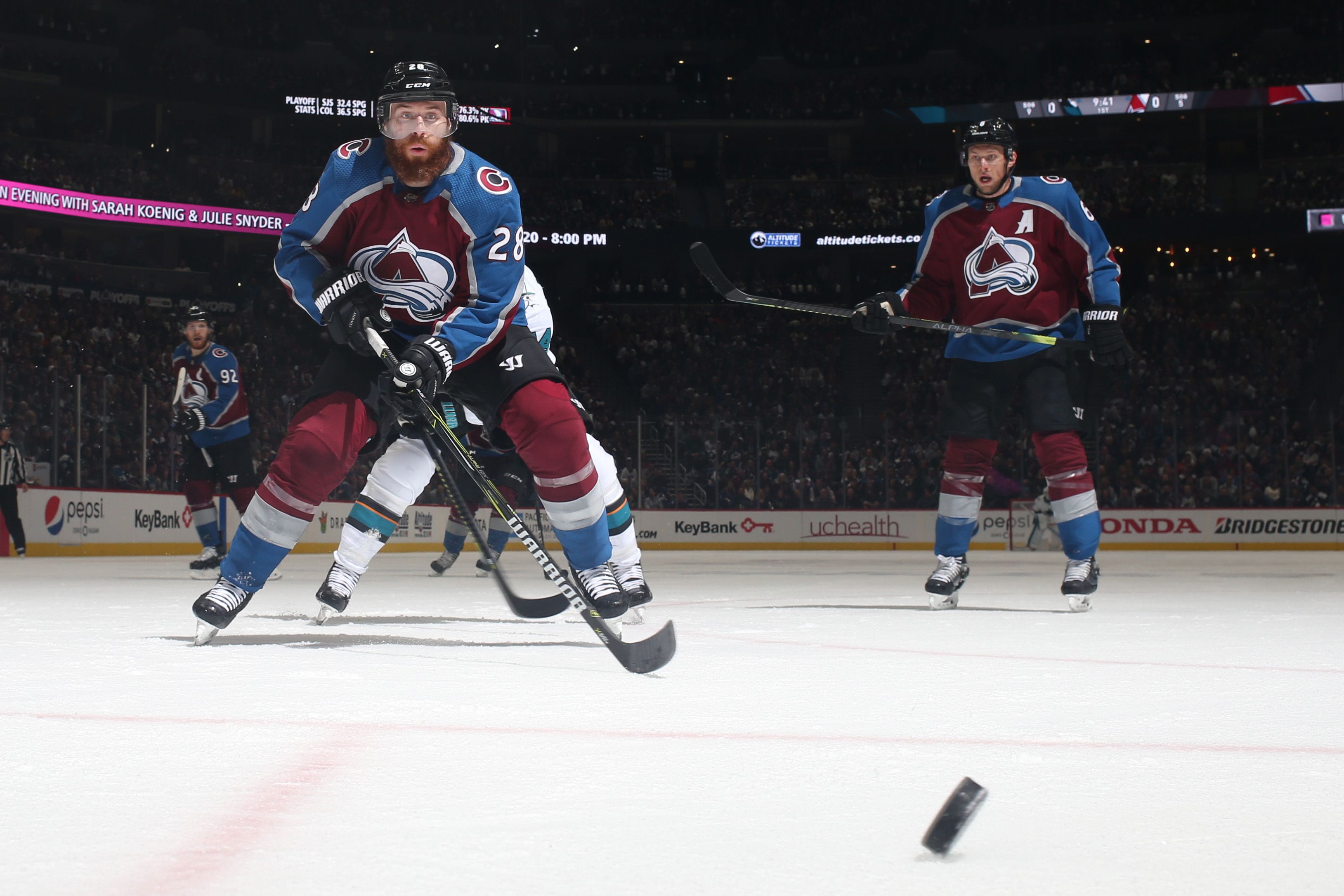 DENVER — Philipp Grubauer made 32 saves for his first career playoff shutout and Nathan McKinnon recorded a point for the eighth straight game as the Avalanche beat the Sharks 3-0 to even the series at 2-2.
3. 🐴 The Kentucky Derby is almost here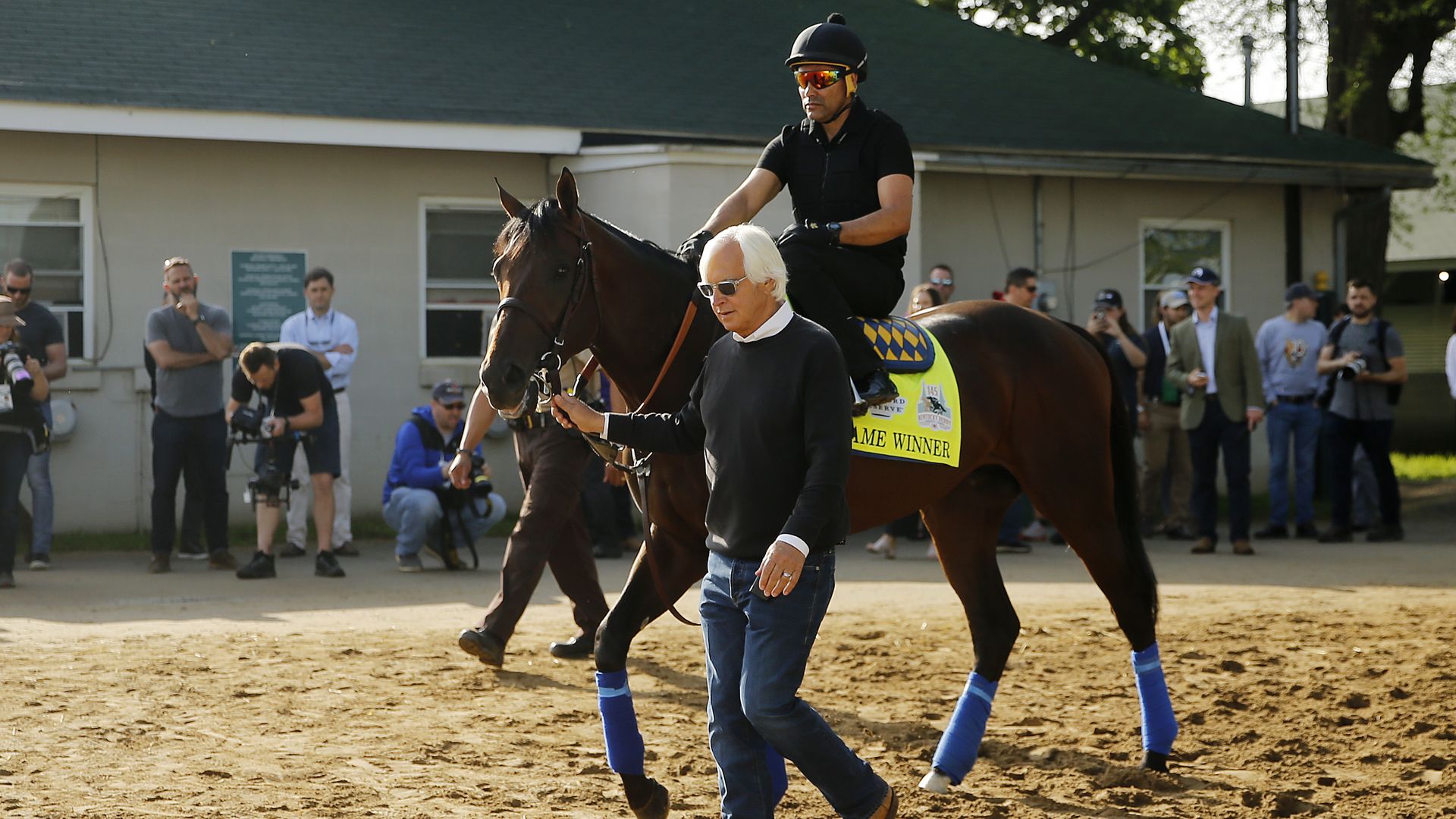 From Mike Sykes: The 145th running of the Kentucky Derby was thrown a curveball on Wednesday when betting favorite Omaha Beach was ruled out due to a breathing issue.
With Omaha Beach out, the new betting favorite is Game Winner (9-2), followed by Roadster (5-1) and Improbable (5-1).
Fun fact: Game Winner, Roadster and Improbable are all trained by Bob Baffert, who also trained the last two Triple Crown winners — Justify and American Pharoah.
Another win for Baffert would give him his sixth Kentucky Derby win, which would tie a record held by trainer Ben Jones.
Details:
Watch: Saturday, 6:50pm ET (NBC)
Purse: $3 million
Track distance: 1.25 miles
Track record: 1:59.40 (Secretariat, 1973)
4. ⚽️ USWNT roster announced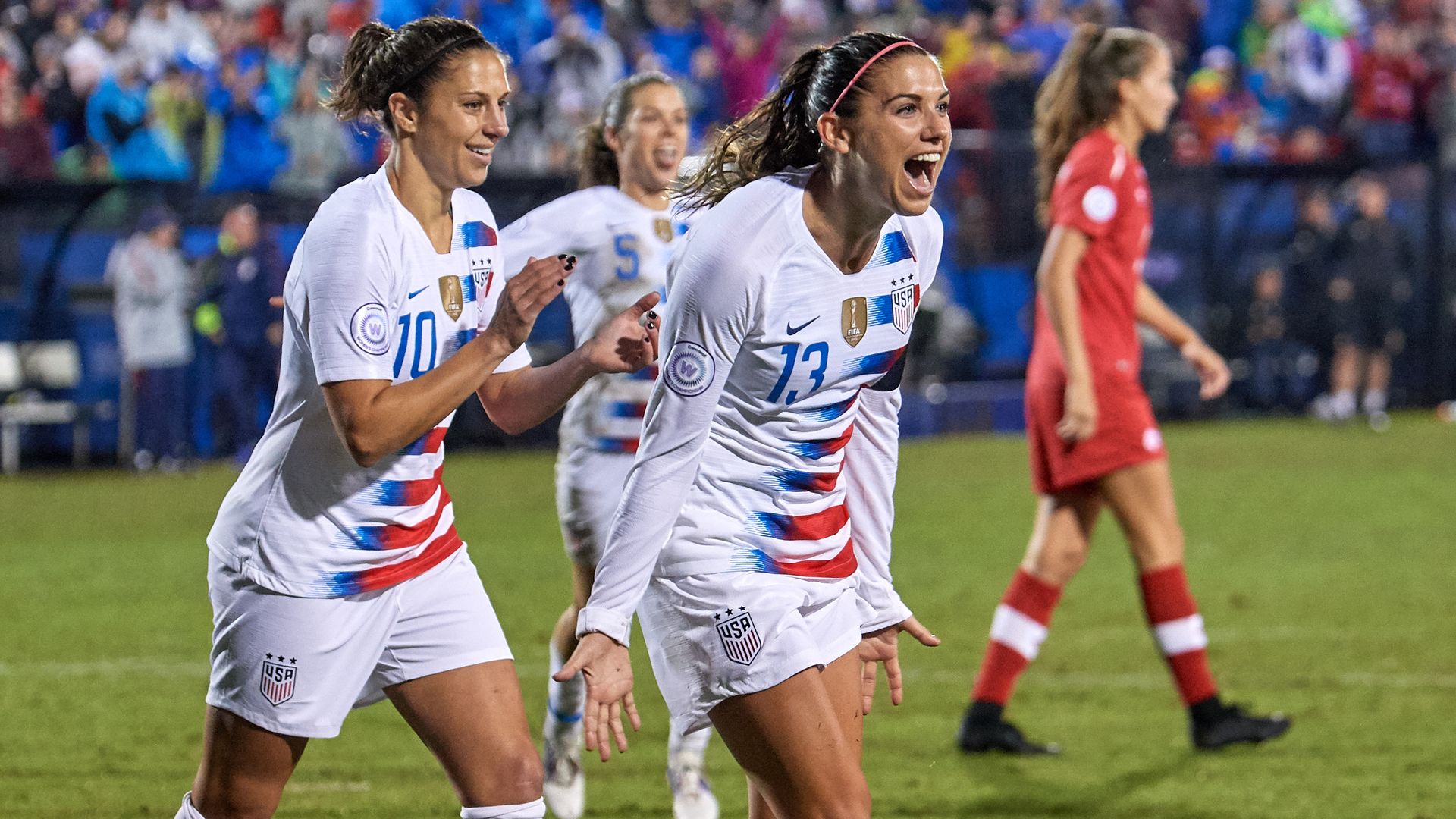 The U.S. women's national team has released its 23-player roster for the World Cup, which kicks off in France in 35 days.
Most of the squad has been locked in for a while, but in filling the last few slots, coach Jill Ellis turned to veterans with World Cup experience over younger, arguably more talented players.
Prime examples: 34-year-old Ali Krieger, who played a key role in 2015 but recently went two years without a national team appearance; and midfielder Morgan Brian, who started multiple games four years ago but hasn't seen action since January.
The roster:
Forwards: Tobin Heath (Basking Ridge, N.J.); Carli Lloyd (Delran, N.J.); Jessica McDonald (Glendale, Ariz.); Alex Morgan (Diamond Bar, Calif.); Christen Press (Palos Verdes Estates, Calif.); Mallory Pugh (Highlands Ranch, Colo.); Megan Rapinoe (Redding, Calif.)
Midfielders: Morgan Brian (St. Simons, Ga.); Julie Ertz (Mesa, Ariz.); Lindsey Horan (Golden, Colo.); Rose Lavelle (Cincinnati); Allie Long (Northport, N.Y.); Samantha Mewis (Hanson, Mass.)
Defenders: Abby Dahlkemper (Menlo Park, Calif.); Tierna Davidson (Menlo Park, Calif.); Crystal Dunn (Rockville Centre, N.Y.); Ali Krieger (Dumfries, Va.); Kelley O'Hara (Fayetteville, Ga.); Becky Sauerbrunn (St. Louis); Emily Sonnett (Marietta, Ga.)
Goalkeepers: Adrianna Franch (Salina, Kan.); Ashlyn Harris (Satellite Beach, Fla.); Alyssa Naeher (Stratford, Conn.)
5. 🎬 Now playing: "Stephen vs. The Game"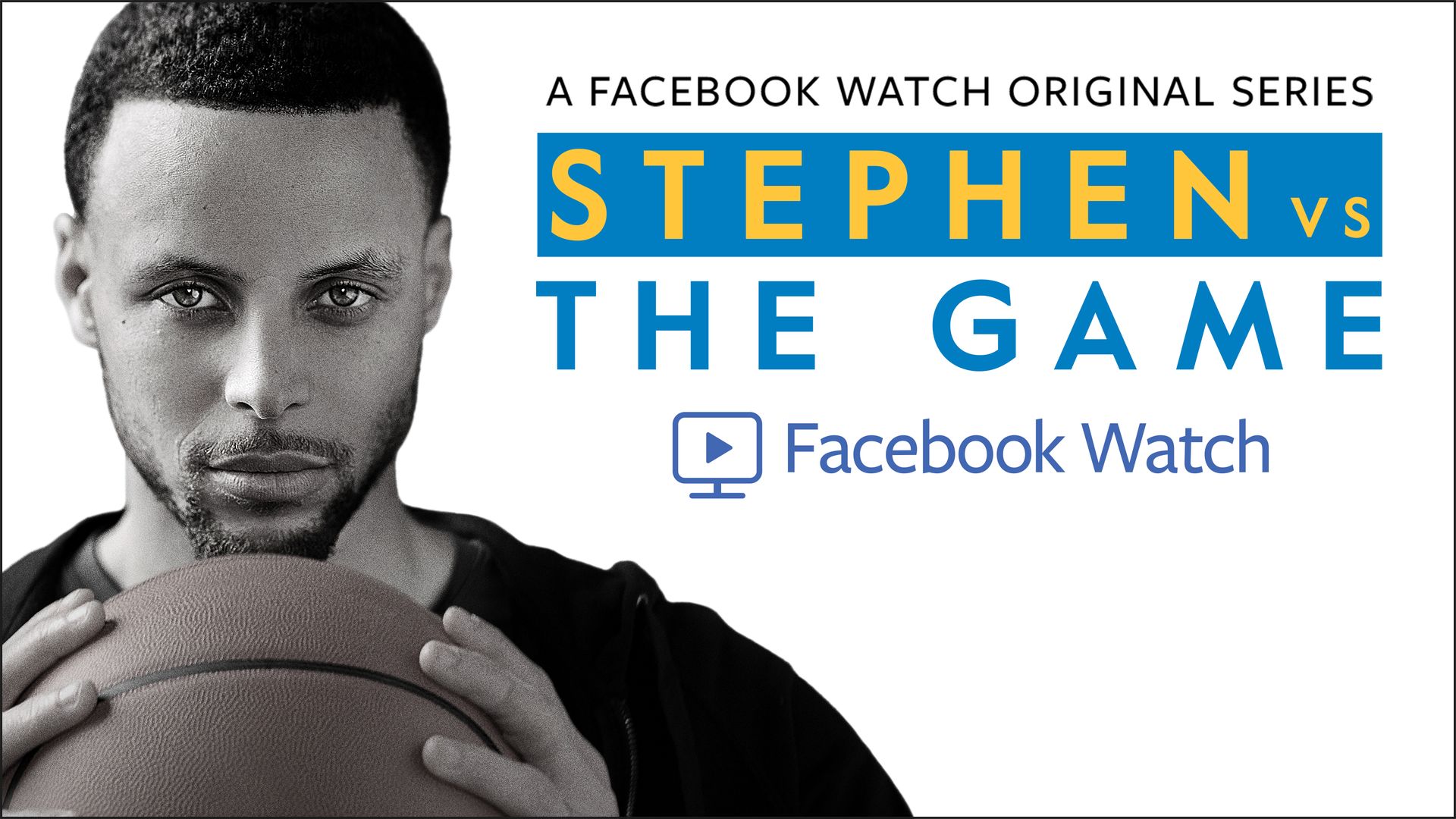 Fresh off the success of "Tom [Brady] vs. Time," director Gotham Chopra is back with another Facebook Watch series, this time focusing on Steph Curry.
10-second review: Episode I of "Stephen vs. The Game" is jam-packed with home videos of Steph playing basketball as a kid, which is super cool ... The "nice guy" image is refreshingly real ... Steph loves golf way more than I realized.
Interview: I spoke with Chopra about what it was like documenting Steph's day-to-day life and how that compared to his experience with Tom.
How they're different: "The main difference is generational. Tom is 41, so he's almost instinctively in reflective mode and has an ability to look back on his career. Steph is 31 and still very much in the middle of it. He isn't at the point yet where he's able to consider his place in basketball history. In his mind, he's still establishing himself."
How they're the same: "Pro athletes are so competitive and devoted to what they do that the consequences on the rest of their lives — family, relationships — can be pretty devastating. Steph and Tom are the opposite. They need peace and harmony. They work hard at the family thing, and that fuels their success."
P.S. ... My favorite quote was from Steph's wife, Ayesha:
"The past four years have been overwhelming with his success … It's crazy. … It's almost one of those things where we need to take a step back at some point just to sit down and breath and take a look at everything that's happened. I almost feel like everybody's more aware of what's gone on than we are."
🎬 Watch: Episode I is available now
6. May 3, 1910: The NCAA is born
109 years ago today, the Intercollegiate Athletic Association of the United States was renamed the National Collegiate Athletic Association — what we know today as the NCAA.
The backdrop: The name was changed in 1910, but the organization was established in 1905 after President Theodore Roosevelt convened with member schools in response to injuries and deaths in college football.
The NCAA was originally formed to change the rules of college football and was little more than governing body up until 1921, when it held its first national championship event.
39 total schools signed on to the organization's first charter, including New York University, Syracuse University, the University of Missouri and Rutgers College.
Go deeper: The first 25 years of the NCAA
7. ⚾️ MLB trivia
C.C. Sabathia recently became the third left-handed pitcher in MLB history to record 3,000 career strikeouts.
Question: Who are the other two?
Hint: One retired in 2009, while the other retired in 1988. Both have over 4,000 strikeouts.
Answer at the bottom.
8. 🎯 The Ocho: Darts is huge in England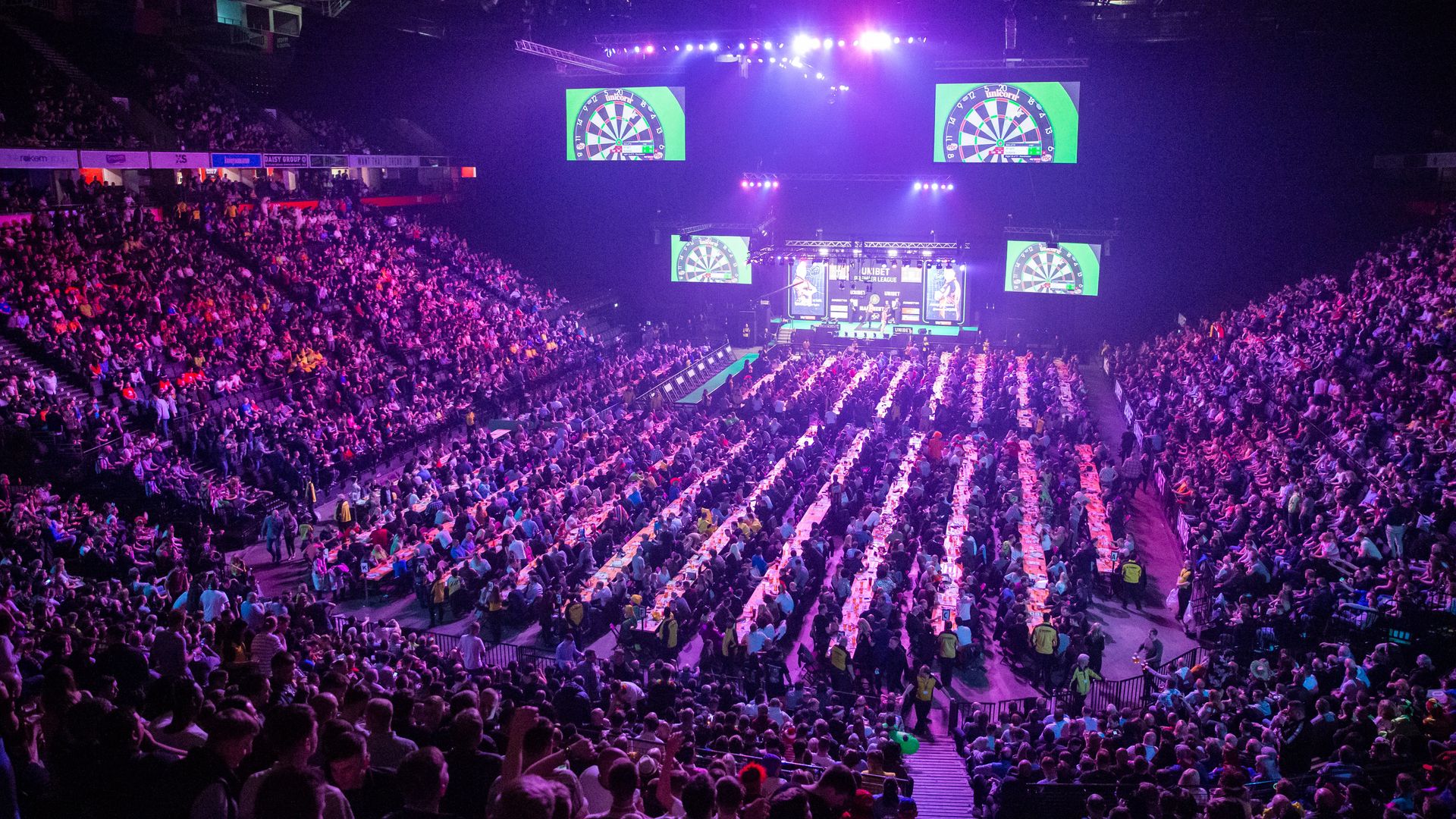 The Ringer's Bryan Curtis went deep on the sport of darts, which has become the second-biggest televised sport in England — a minor miracle considering how little actually happens.
"Here in the U.K., darts runs on TV on Thursday nights — a night when the Premier League doesn't play. From that safe harbor, it has flourished."
"In 2018, the World Darts Championship final was watched by 1.4 million British viewers and another 2.7 million Germans. … In January, [BBC America] awarded darts the prestigious post 'Doctor Who' slot on New Year's Day."
The mastermind behind darts' growth is famed British sports promoter Barry Hearn, who has turned the relatively action-less sport into a WWE-like affair. Every player has a catchy nickname and their own walk-on music. It's wild.
Enjoy the weekend,
Kendall "Current favorite song" Baker
Trivia answer: Randy Johnson (4,875) and Steve Carlton (4,136)
👋 Thanks for reading Axios Sports. Invite your friends, relatives and coworkers to sign up here.