👋 Happy Monday! Let's sports.
🎮 Sign of the times: Kyle Giersdorf, a 16-year-old from Pennsylvania, won the solo event at the inaugural Fortnite World Cup last night. His reward? $3 million.
Today's word count: 1,398 (~5 min).
1 big thing: 🔄 The "Decade of Realignment," revisited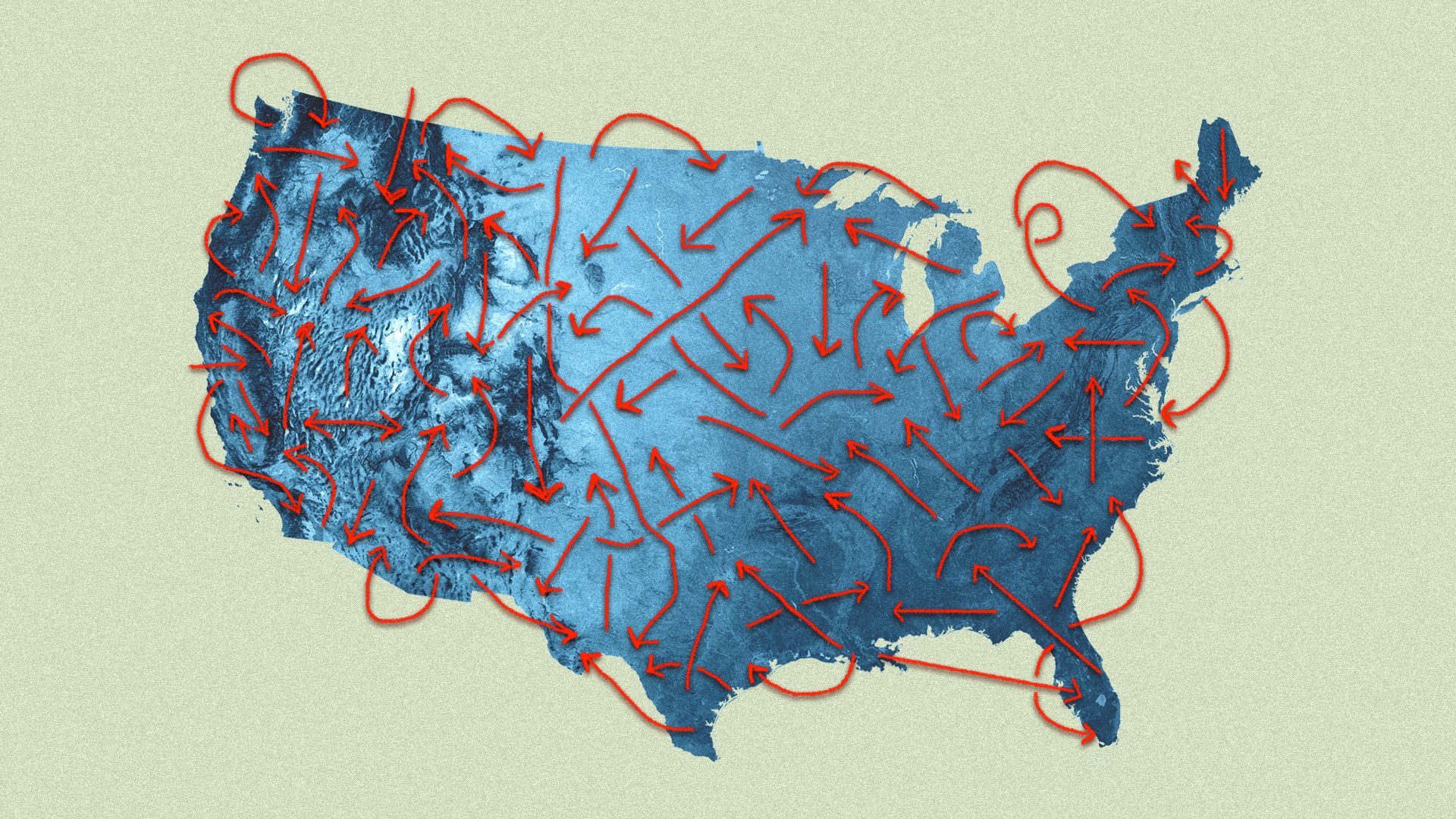 UConn recently announced that it's leaving the American Athletic Conference to rejoin the Big East (in all sports besides football) — a fitting full-circle moment to what was a "Decade of Realignment" in college sports.
Rewind: In 2010, TV money was exploding, and universities were suddenly willing to abandon traditions and extinguish rivalries in the name of revenue.
The first wave (2010):
That summer, Pac-10 commissioner Larry Scott was on a mission to steal Texas, Oklahoma, Texas A&M, Oklahoma State, Texas Tech and Colorado from the Big 12 and build a super conference called the Pac-16.
Scott's grand plan hinged on Texas, so when the Longhorns decided to stay in the Big 12, everything fell apart. Colorado was the only Big 12 school to accept the offer, and Utah joined from the Mountain West a few days later, forming what is now the Pac-12.
Meanwhile, the Big Ten was also looking to expand and chose Nebraska as its 12th member.
The second wave (2011–14):
Musical chairs: The Big 12 lost Texas A&M and Missouri to the SEC and replaced them with TCU and West Virginia ... the Big Ten added Rutgers and Maryland .... and the ACC raided the Big East, adding Pittsburgh, Syracuse, Louisville and Notre Dame (not football or hockey).
Musical chairs (cont'd): The Big East's "Catholic seven" responded by separating from the football-playing schools, and the remaining members of the Big East (Cincinnati, South Florida, and UConn) left to form the American Athletic Conference.
The big picture: Nine years later, every conference in America is still feeling the ripples of realignment. Which begs the question: Who won and who lost? The list is long but here are a few...
Biggest winners:
Big East: "A conference built on basketball found itself abandoned by football, then regrouped and went back to what made it great to begin with. … And now UConn comes back," writes Yahoo Sports' Pat Forde. Kudos to the Big East for emerging from the realignment grinder with its soul intact.
TCU: From 2000 to 2011, the Horned Frogs spent time in the WAC (1996–2000), Conference USA (2001–2004) and the Mountain West (2005–2011). Now, they're a football powerhouse in the Big 12. They win.
Biggest losers:
Texas: The Longhorns' football and basketball programs have been far worse this decade than last decade and Texas A&M's move to the SEC has hurt them in recruiting.
Big Ten additions: Nebraska has struggled mightily in football (23-27 in past four years); Rutgers is a dumpster fire; and while Maryland has been competitive, sacrificing their Tobacco Road rivalries to play Iowa and Minnesota every year doesn't feel worth it.
2. 🏀 The return of the "two-big" lineup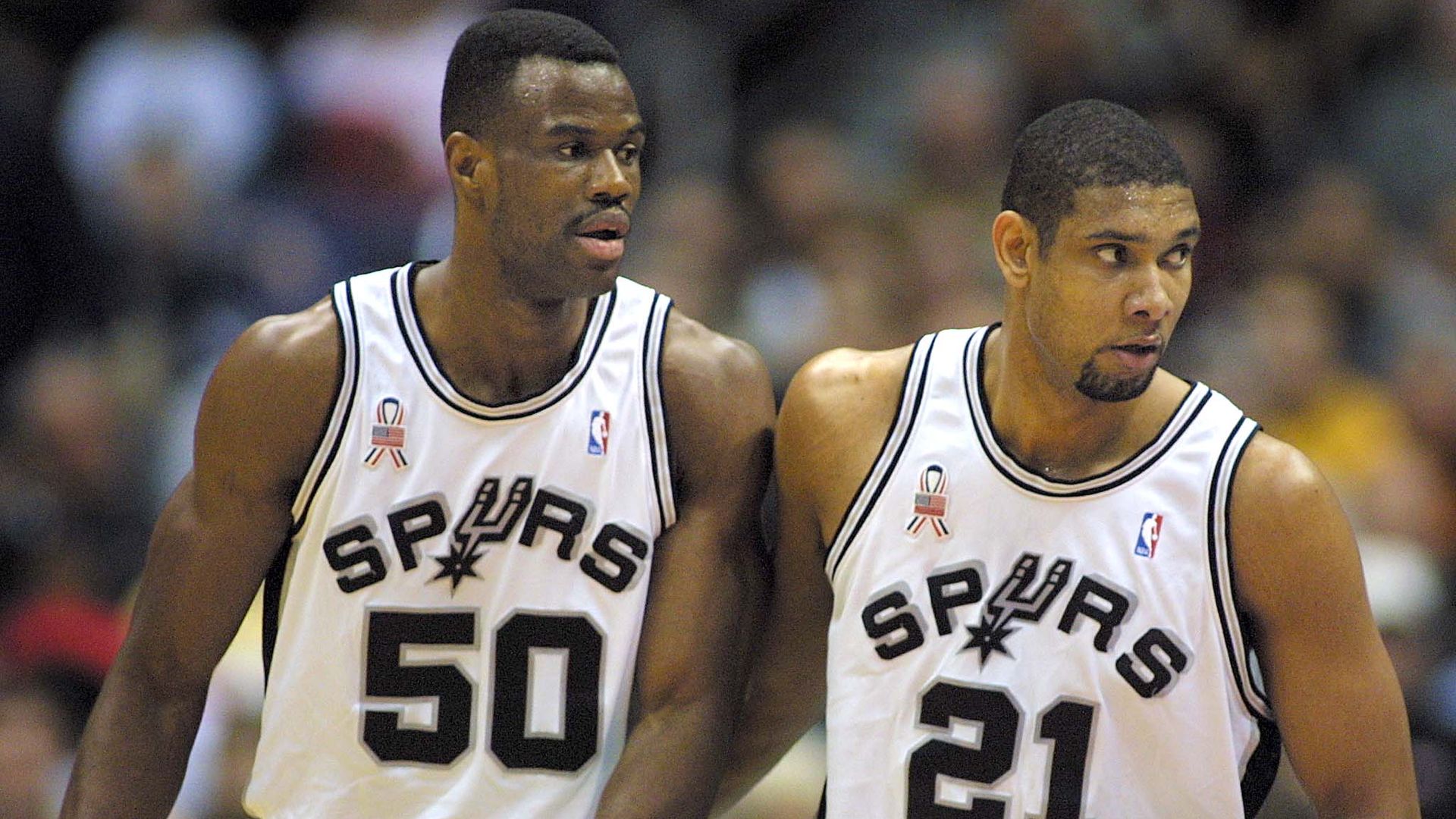 During the 2011-12 NBA season, two-big lineups played 58.8% of minutes league-wide, per FiveThirtyEight. Last season, they played just 6.4% — a byproduct of the small-ball revolution.
What's new: A number of teams look poised to devote significant minutes to two-big lineups next season, meaning we may have reached peak small-ball and could be in for a shift in playing style.
Notable examples:
Lakers: After playing 96% of his minutes at center last season, Anthony Davis has expressed a firm desire to move to the four with the Lakers, where he'd play alongside JaVale McGee and DeMarcus Cousins.
Sixers: Al Horford's desire to play power forward is rumored to have factored into his decision to sign with Philly, where he'll line up alongside Joel Embiid.
Warriors: Even the kings of small-ball themselves could feature more two-big lineups after losing two wings (KD and Iggy) and replacing them in the rotation with two bigs (re-signed Kevon Looney and added Willie Cauley-Stein).
More examples: The Pacers plan to start backup center Domantas Sabonis at the four next to Myles Turner; the Trail Blazers plan to start two seven-footers in Hassan Whiteside and Zach Collins; the list goes on.
3. 🚲 Tour for the ages ends with historic win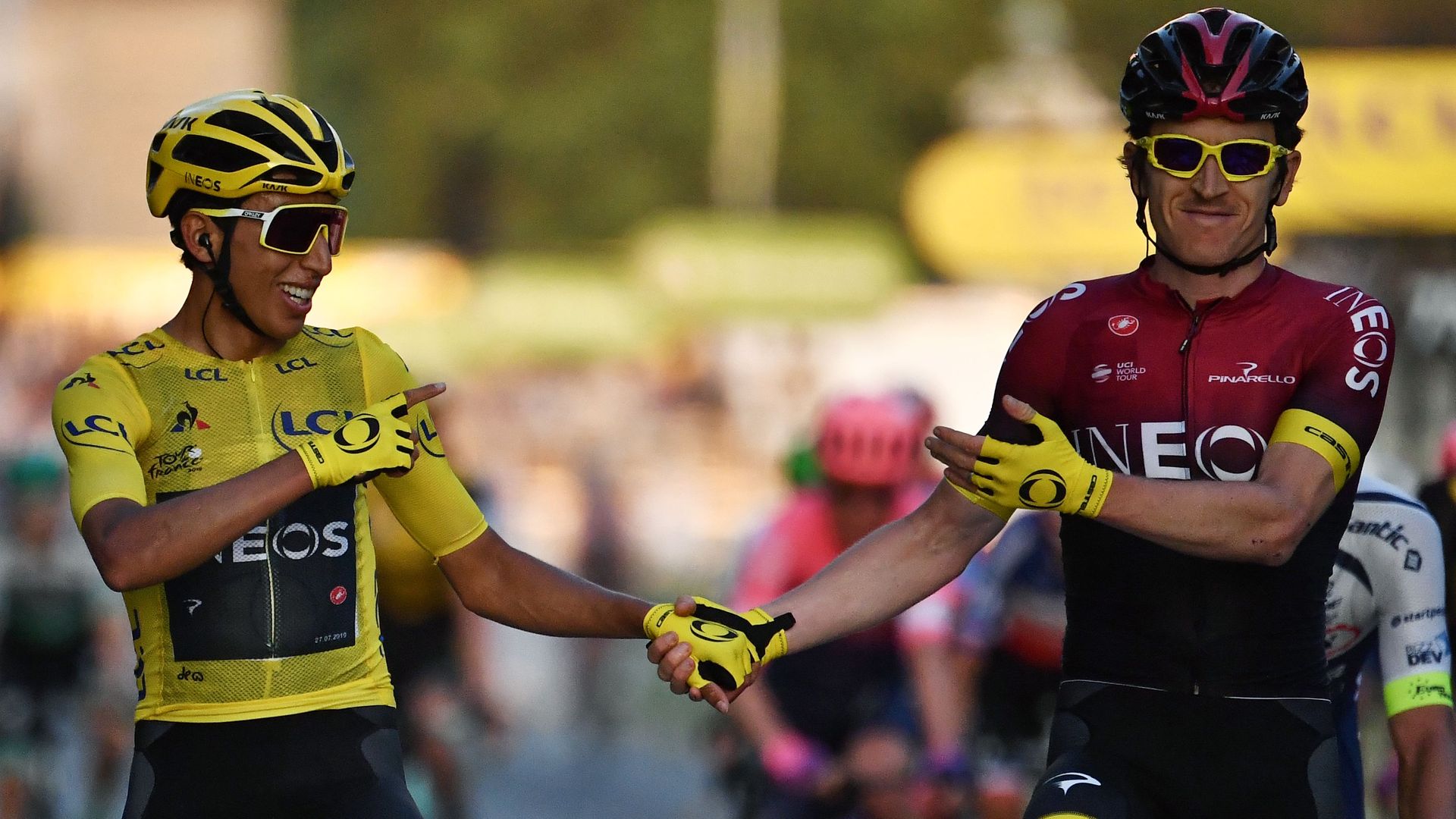 22-year-old Colombian Egan Bernal won the Tour de France yesterday, becoming the event's youngest champion in 110 years and the first South American to ever win.
"I feel this is not only my triumph, but the triumph of a whole country. ... My dad couldn't talk at first, but when he managed, he congratulated me. He was about to cry. For us, it's a dream. We used to watch the Tour on TV and we thought it was something unreachable."
— Egan Bernal,
per NBC
What happened:
For weeks, French cycling fans watched with bated breath as Julian Alaphilippe — who held the iconic yellow jersey for 14 days — attempted to become France's first winner since 1985.
But joy turned to sorrow during Friday's Stage 19 when Bernal — who grew up training in Colombia's high-altitude — blew past Alaphilippe on the Tour's highest climb and seized the lead.
ICYMI: Stage 19 was cut short due to a hail storm ... in late July.
Final standings: Remarkably, none of the top four riders won a single stage. Alaphilippe, who finished in fifth, won two.
Egan Bernal, COL (82:57:00)
Geraint Thomas, WAL (+0:01:11)
Steven Kruijswijk, NED (+0:01:31)
Emanuel Buchmann, GER (+0:01:56)
Julian Alaphilippe, FRA (+0:04:05)
4. ⚾️ Firing of longtime attorney creates division in MLBPA: report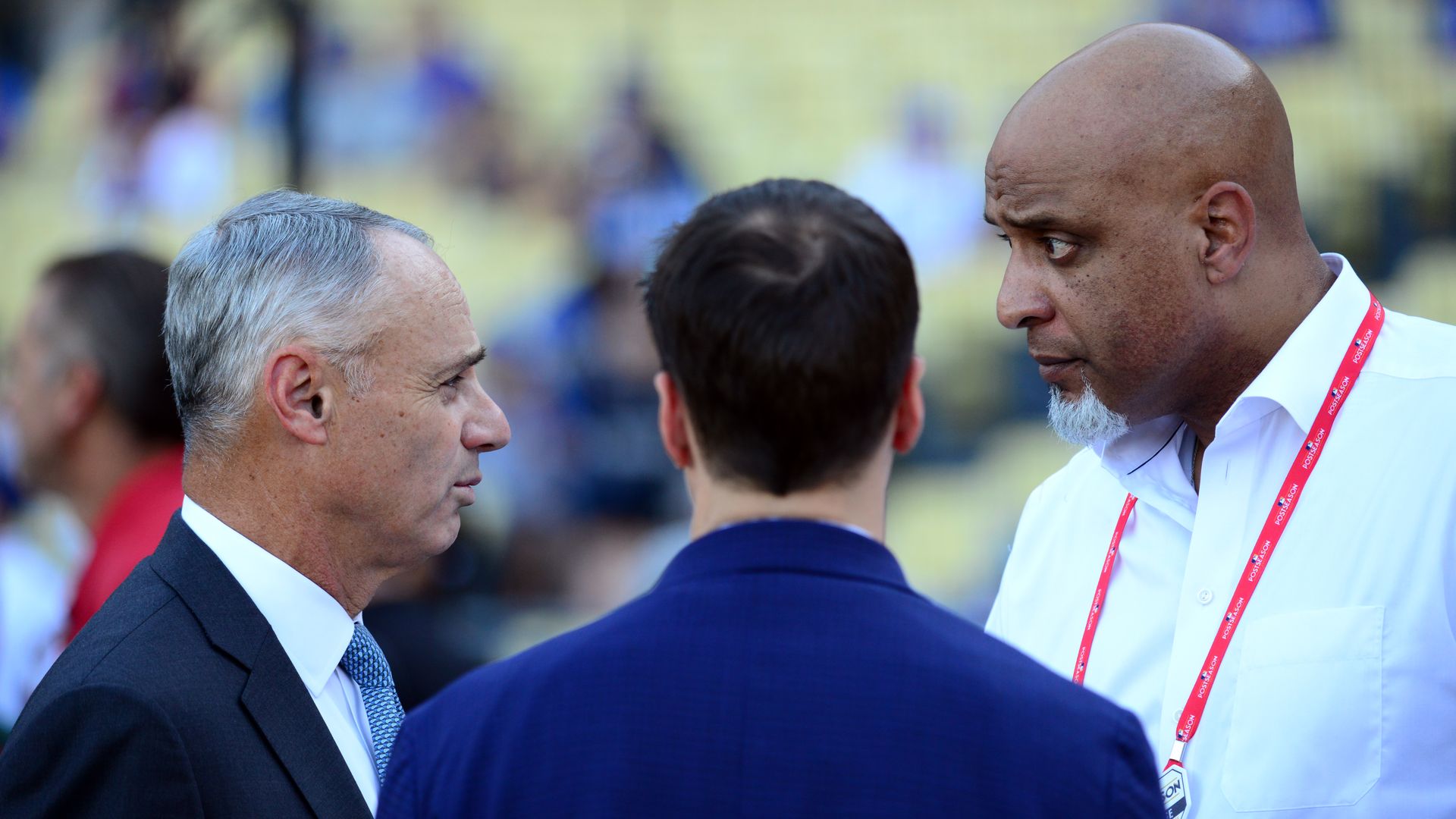 Earlier this month, the Major League Baseball Players Association (MLBPA) fired longtime attorney Rick Shapiro and replaced him with Bruce Meyer, a man with no previous baseball experience.
Why it matters: The firing has created division within the union, The Athletic reports (subscription) — a potential cause for concern given the sensitive timing. Remember: the current collective bargaining agreement expires on Dec. 1, 2021, and the MLBPA and MLB have already begun negotiations.
What's happening: Shapiro's dismissal was abrupt, but tensions had reportedly been building amongst multiple factions for some time, with one agent describing the situation as "straight out of 'Game of Thrones.'"
Those who supported the firing thought Shapiro had grown too cozy with MLB. Others simply suggested that he was a hard to work with. Either way, the union believes the forced exit sent a message of solidarity.
Those who didn't support the firing considered Shapiro — who helped negotiate the 2012 and 2016 CBAs — one of the most important factors in preventing a work stoppage.
"The Boras theory": Some agents suspect that super-agent Scott Boras is pulling the strings and exerting his control over MLBPA chief Tony Clark. "Basically, this is like Boras completing his takeover of the union," one source tells The Athletic.
5. Best everything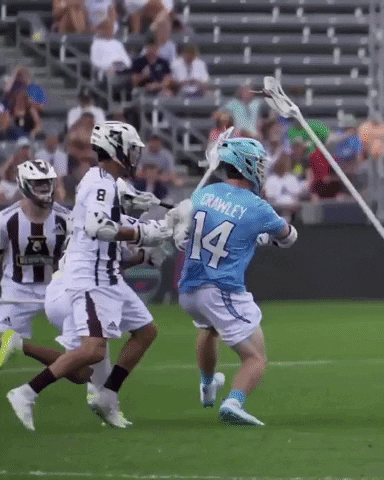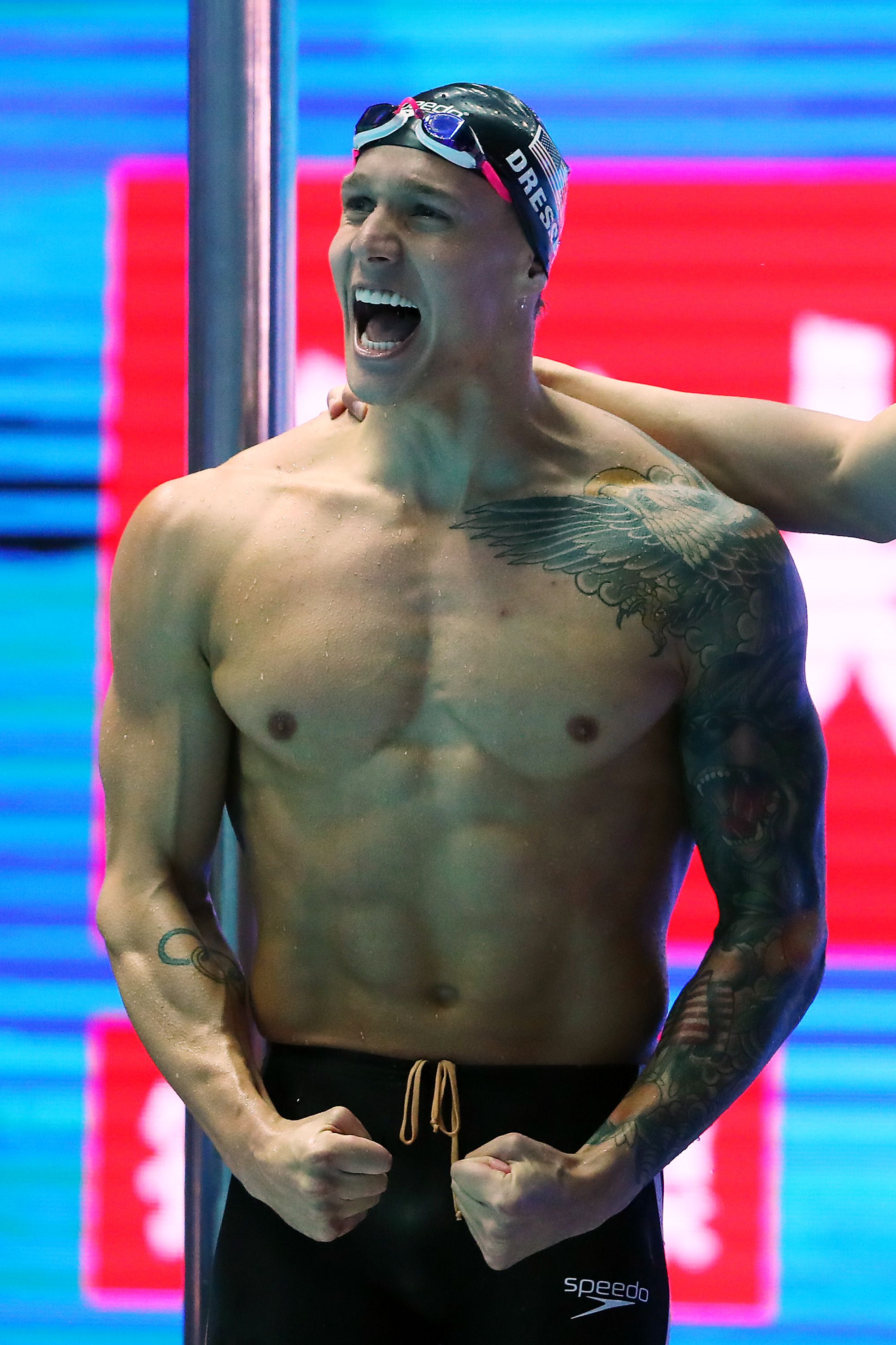 Caeleb Dressel. Photo: Maddie Meyer/Getty Images
6. July 29, 1948: 🏴󠁧󠁢󠁥󠁮󠁧󠁿 The make-do Games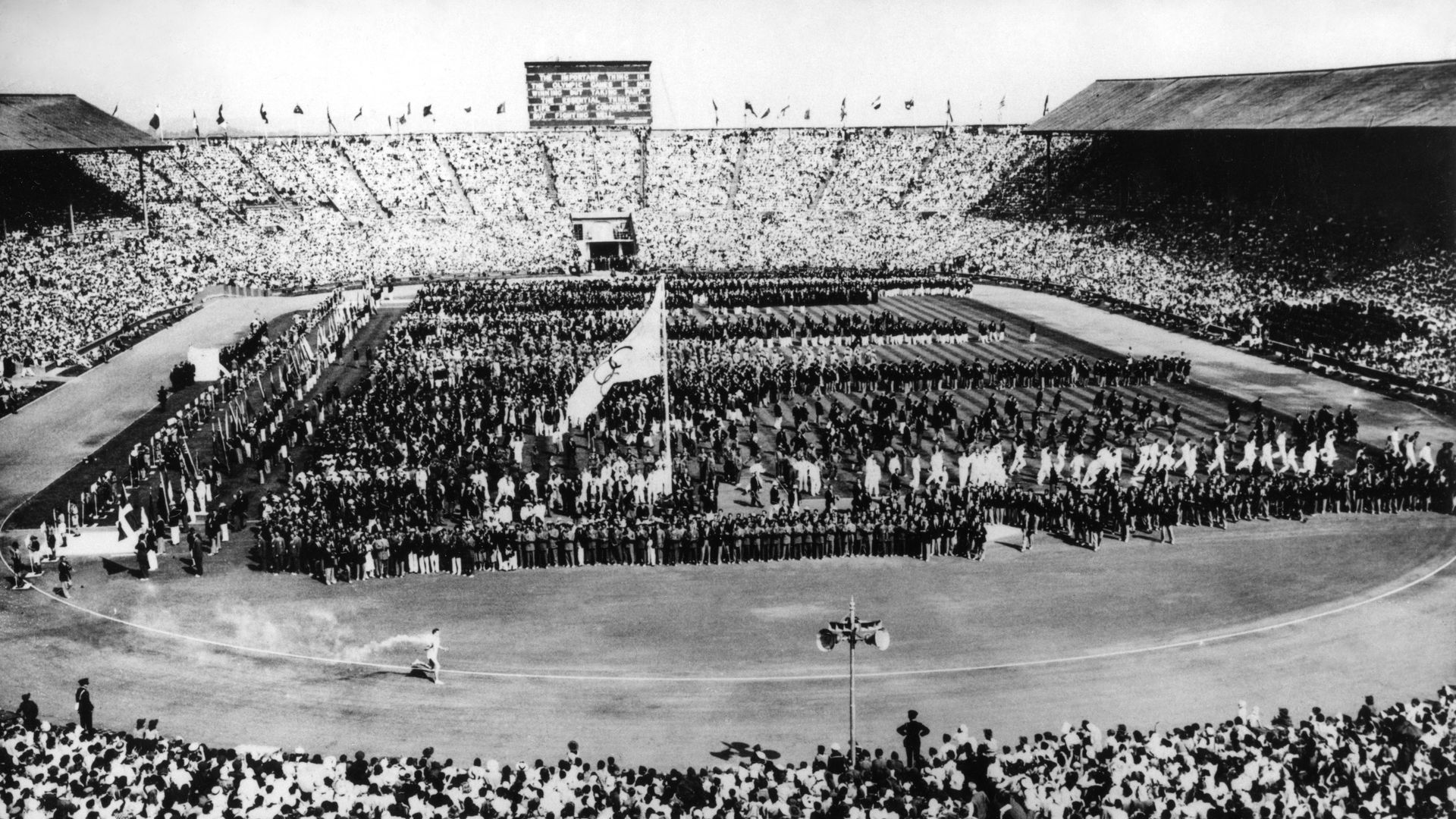 71 years ago today, the Summer Olympics began in London. After a 12-year hiatus due to World War II, these were the first Summer Games since 1936 (Berlin).
The backdrop: Like many countries, Britain's economy was struggling to recover from the war, so the government needed to host the Games on the cheap.
Wembley Stadium was converted into an all-encompassing arena; there was no Olympic Village; things like equipment, food and water were provided by other countries; and athletes were asked to bring their own towels.
Go deeper: The real austerity Games (The Guardian)
7. ⚽️ Premier League trivia
Question: Since its inception in 1992, six different teams have won the Premier League. Can you name them all?
Hint: One is no longer in the Premier League.
Answer at the bottom.
8. The Ocho: 🌊 Surfing prodigy arrives at perfect time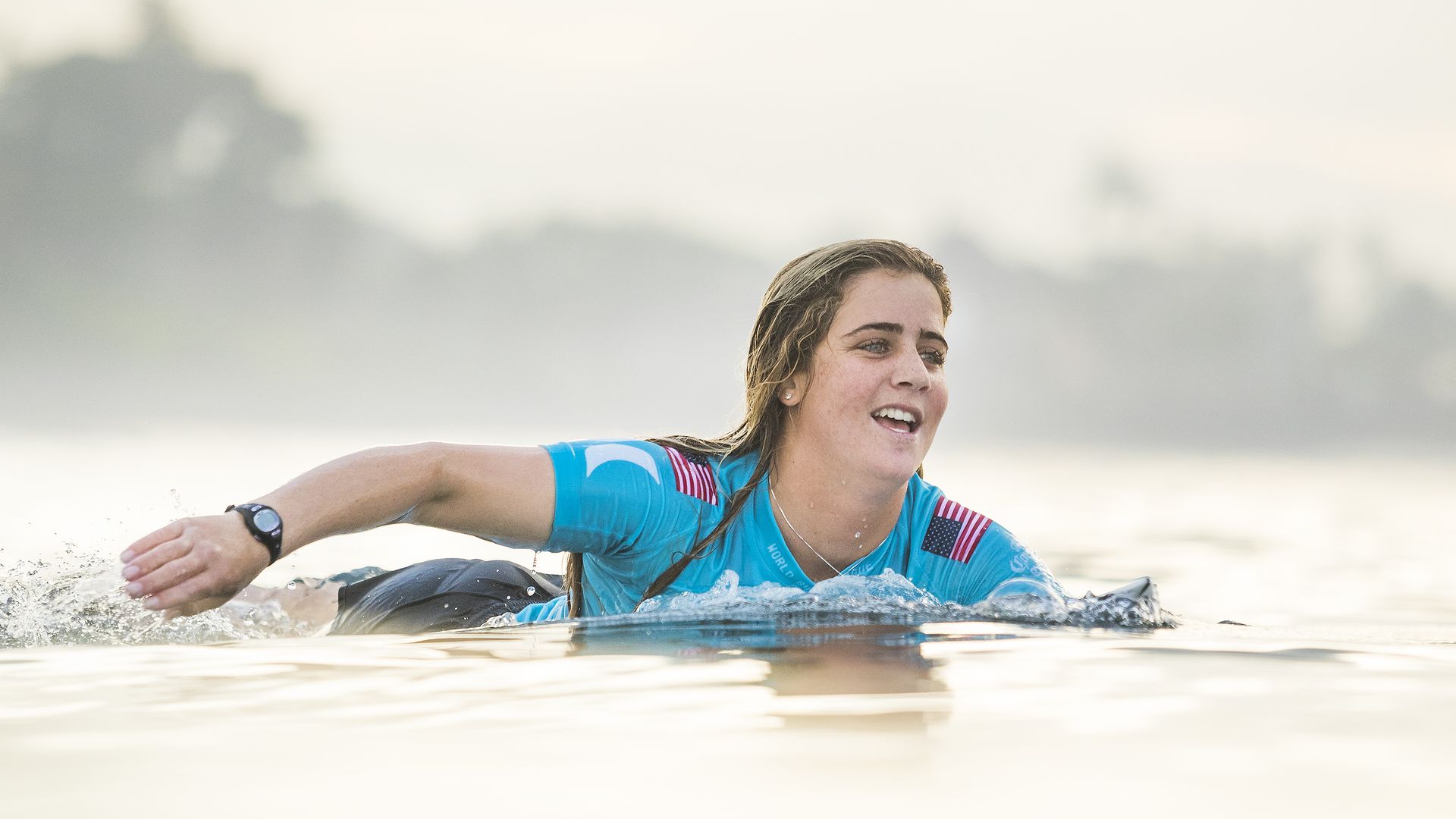 In April, 17-year-old Caroline Marks became the top-ranked surfer on the World Surf League Women's Championship Tour, the youngest woman to ever hold that distinction.
Why it matters: The Melbourne Beach, Fla., native looks like the future face of American women's surfing — and her rise to stardom comes at a pivotal time for the sport.
Equal pay: The WSL made headlines last year when it decided to award equal prize money to male and female athletes in all of its events.
Media exposure: Facebook already pays the World Surf League (WSL) for the digital rights to its events, and the WSL recently signed a deal with Fox Sports, its most expansive TV agreement to date in the U.S.
Olympics debut: Surfing will make its Olympics debut next year in Tokyo, putting it in front of a global audience like never before. Two U.S. women can qualify for the Games, and Marks has an excellent shot at doing so.
See you tomorrow,
Kendall "Tony Clark's goatee is legendary" Baker
Trivia answer: Arsenal, Chelsea, Leicester City, Manchester City, Manchester United, Blackburn Rovers