Axios Sports
July 11, 2022
👋 Good morning! Welcome back.
Today's word count: 2,020 words (7.5 minutes).
Let's sports...
1 big thing: 🎾 The reign continues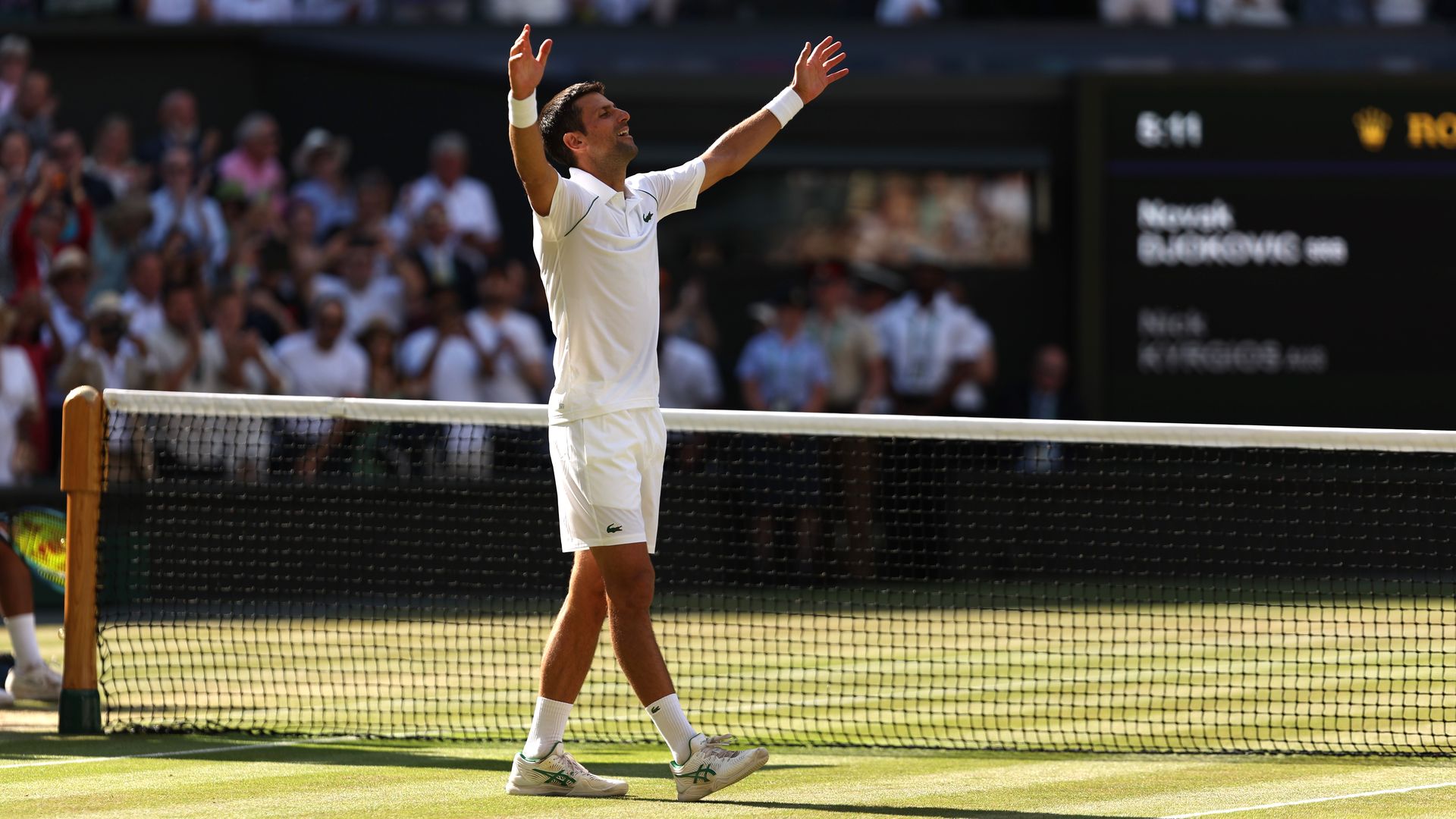 Novak Djokovic beat Nick Kyrgios, 4-6, 6-3, 6-4, 7-6 (3), on Sunday to win his seventh Wimbledon title (fourth straight) and 21st Grand Slam, moving him one shy of Rafael Nadal's record.
Djokovic capped off a wild past 10 months by winning his favorite event. "[Wimbledon] always has been ... the most special tournament in my heart, the one that motivated me to start playing tennis."
Kyrgios was up to his usual tricks, hitting trick shots, pounding serves up to 136 mph and entertaining the crowd. He finished with 30 aces, the fifth-most in any major final since 1991.
The big picture: The Big Three — Djokovic, Nadal and Roger Federer — have now won 62 of the past 75 men's Grand Slam titles, and 20 of the past 22. They've also won 17 of the past 19 Wimbledons. It's madness.
Yes, but: With each passing month, the chances to watch the Big Three in action get rarer. Nadal's injury robbed us of a head-t0-head Grand Slam matchup, and we may not see another one for quite a while.
Djokovic, 35, will likely miss the U.S. Open because he's unvaccinated and can't enter the country. He could also miss the Australian Open due to a ban, meaning his next major may not be until May 2023.
Nadal, 36, withdrew from Wimbledon with an abdominal tear and recently considered retirement due to a chronic foot injury that he says will "never fully heal." In short: He'll likely never be 100% again.
Federer, 40, is planning another comeback attempt in September, when he'll be 41. Could Fed still have some magic left? Sure. But even he knows the "end is near."
The bottom line: One day, the insane chart above will no longer be of use. Men's tennis will have moved on from The Big Three era and will belong to a new generation — one fortunate enough to have avoided their two-decade reign of terror. But that day will have to wait.
"We'll never see a competitor like Rafa again. You'll never see someone wield a racket like Roger, so effortlessly. You'll never see anyone who just wins [like] Djokovic."
— Kyrgios
Go deeper:
2. ⚾️ AL All-Stars: Two-way Shohei
Shohei Ohtani headlines the American League All-Star team for next week's game at Dodger Stadium, elected as both a hitter and pitcher for the second straight season, Axios' Jeff Tracy writes.
Starters:
Alejandro Kirk, C (TOR, 1st All-Star selection): .309/.395/.481, 10 HR, 33 RBI, 3 WAR in 77 games
Vladimir Guerrero Jr., 1B (TOR, 2nd): .266/.346/.483, 19 HR, 54 RBI, 2.5 WAR in 86 games
José Altuve, 2B (HOU, 8th): .279/.368/.536, 17 HR, 32 RBI, 2.7 WAR in 69 games
Rafael Devers, 3B (BOS, 2nd): .327/.384/.593, 19 HR, 51 RBI, 4 WAR in 80 games
Tim Anderson, SS (CWS, 2nd): .318/.358/.427, 5 HR, 21 RBI, 1.8 WAR in 57 games
Aaron Judge, OF (NYY, 4th): .283/.361/.610, 30 HR, 65 RBI, 3.7 WAR in 83 games
Giancarlo Stanton, OF (NYY, 5th): .236/.320/.512, 22 HR, 56 RBI, 1.1 WAR in 71 games
Mike Trout, OF (LAA, 10th): .268/.367/.600, 24 HR, 51 RBI, 3.7 WAR in 78 games
Ohtani, DH (LAA, 2nd): .256/.342/.491, 19 HR, 54 RBI, 1.6 (offensive) WAR in 84 games
The rest:
Starting pitchers: RHP Ohtani (LAA); LHP Shane McClanahan (TB); LHP Nestor Cortes (NYY); RHP Alek Manoah (TOR); RHP Justin Verlander (HOU); LHP Framber Valdez (HOU); LHP Martín Pérez (TEX); RHP Paul Blackburn (OAK); RHP Gerrit Cole (NYY)
Relievers: RHP Clay Holmes (NYY); RHP Emmanuel Clase (CLE); LHP Gregory Soto (DET); RHP Jorge López (BAL)
Reserves: Jose Trevino, C (NYY); Luis Arraez, 1B (MIN); Andrés Giménez, 2B (CLE); José Ramírez, 3B (CLE); Xander Bogaerts, SS (BOS); George Springer, OF (TOR); Byron Buxton, OF (MIN); Andrew Benintendi, OF (KC); Kyle Tucker, OF (HOU); Julio Rodríguez, OF (SEA); Yordan Álvarez, DH (HOU)
Legacy pick: Tigers DH Miguel Cabrera was selected for his career achievements by the commissioner, who now has that authority thanks to a clause in the most recent CBA.
Notes:
Dynamic duo: Judge and Stanton will be the first Yankees teammates to start in the outfield together since Dave Winfield and Rickey Henderson in 1988.
Terrific trio: Rodríguez is the third Mariner under 22 to make an All-Star team. The other two? Ken Griffey Jr. and Alex Rodriguez.
Been there before: Cabrera (12th appearance), Trout (10th), Verlander (9th) and Altuve (8th) are among the nine active players with at least eight All-Star appearances.
Go deeper: xxx
3. ⚾️ NL All-Stars: Champs lead the way
In the National League, the defending champion Braves lead the way with five selections, Jeff writes.
Starters:
Willson Contreras, C (CHC, 3rd All-Star selection): .266/.384/.483, 13 HR, 35 RBI, 2.9 WAR in 73 games
Paul Goldschmidt, 1B (STL, 8th): .340/.424/.610, 19 HR, 65 RBI, 4.8 WAR in 84 games
Jazz Chisholm Jr., 2B (MIA, 1st): .254/.325/.535, 14 HR, 45 RBI, 2.6 WAR in 60 games
Manny Machado, 3B (SD, 6th): .309/.385/.530, 14 HR, 50 RBI, 4 WAR in 76 games
Trea Turner, SS (LAD, 2nd): .301/.350/.474, 11 HR, 61 RBI, 2.8 WAR in 85 games
Ronald Acuña Jr., OF (ATL, 3rd): .274/.369/.433, 8 HR, 22 RBI, 1.6 WAR in 53 games
Joc Pederson, OF (SF, 2nd): .259/.336/.536, 17 HR, 41 RBI, 0.6 WAR in 74 games
Mookie Betts, OF (LAD 6th): .272/.347/.543, 20 HR, 46 RBI, 3 WAR in 68 games
*Bryce Harper, DH (PHI, 7th): .318/.385/.599, 15 HR, 48 RBI, 2.6 WAR in 64 games
*William Contreras, DH (ATL, 1st): .273/.358/.566, 11 HR, 22 RBI, 1.5 WAR in 43 games
*Harper was voted as the starter, but is injured (thumb). Contreras is his replacement.
The rest:
Starting pitchers: LHP Clayton Kershaw (LAD); RHP Sandy Alcántara (MIA); RHP Corbin Burnes (MIL); RHP Luis Castillo (CIN); LHP Max Fried (ATL); RHP Tony Gonsolin (LAD); RHP Joe Musgrove (SD)
Relievers: RHP Edwin Díaz (NYM); LHP Josh Hader (MIL); RHP Ryan Helsley (STL); RHP David Bednar (PIT); LHP Joe Mantiply (ARI)
Reserves: Travis d'Arnaud, C (ATL); Albert Pujols, 1B/DH (STL); Pete Alonso, 1B (NYM); C.J. Cron, 1B (COL); Jeff McNeil, 2B (NYM); Nolan Arenado, 3B (STL); Dansby Swanson, SS (ATL); Kyle Schwarber, OF (PHI); Juan Soto, OF (WAS); Starling Marte, OF (NYM); Ian Happ, OF (CHC)
Legacy pick: Pujols was a commissioner's selection based on his career achievements. He plans to retire after this season.
Notes:
Brotherly love: Willson and William Contreras will be the first brothers to start on the same All-Star team since Roberto Alomar and Sandy Alomar Jr. in 1992, and just the fifth ever.
Hometown stars: The Dodgers have four All-Stars and the Angels have two, giving L.A. area fans plenty to cheer about when the baseball world descends on SoCal next week.
Global game: Chisholm is the first Bahamian-born player selected to the All-Star game.
Go deeper: Biggest snubs (ESPN+)
4. ⚡️ Lightning round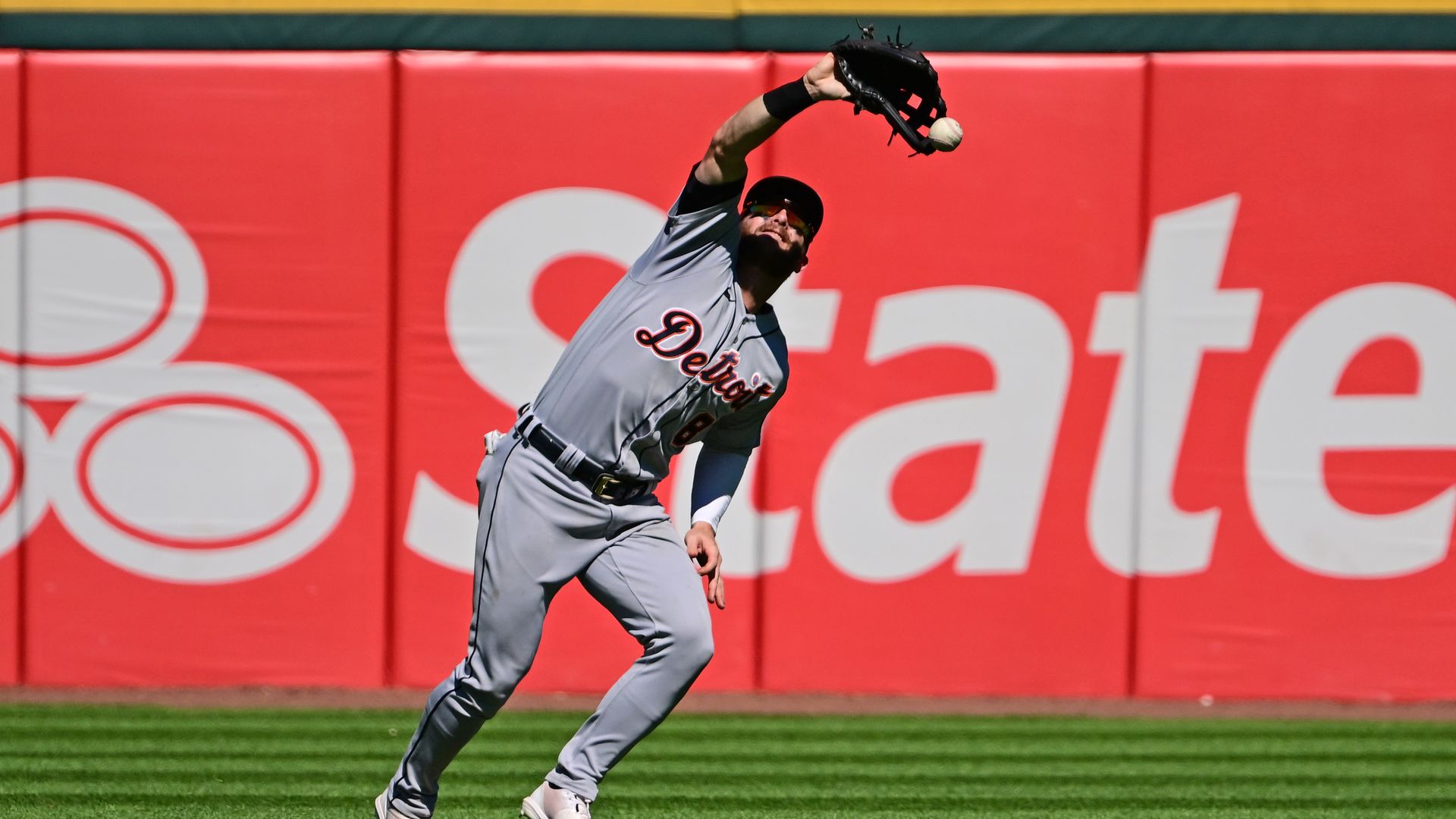 ⚾️ He finally messed up: Tigers left fielder Robbie Grossman dropped a fly ball on Sunday, ending his 440-game errorless streak — the longest ever for a position player. His last error entering Sunday: June 13, 2018.
⚽️ D.C. hires Rooney: D.C. United is hiring former player Wayne Rooney to be its new manager. D.C. is having a brutal season (league-worst 17 points) and just suffered the worst loss in MLS history (7-0 defeat).
🏀 WNBA growth: The WNBA will play 40 games next year (up from 36), the league announced Sunday. Plus: Teams will fly on charters for this year's Finals, and the playoff bonus pool is now $500,000 (up nearly 50%).
🏒 225 picks: Montreal hosted the first in-person NHL draft since 2019, with teams making 225 picks across seven rounds. Winners and losers.
5. 🇺🇸 Photos across America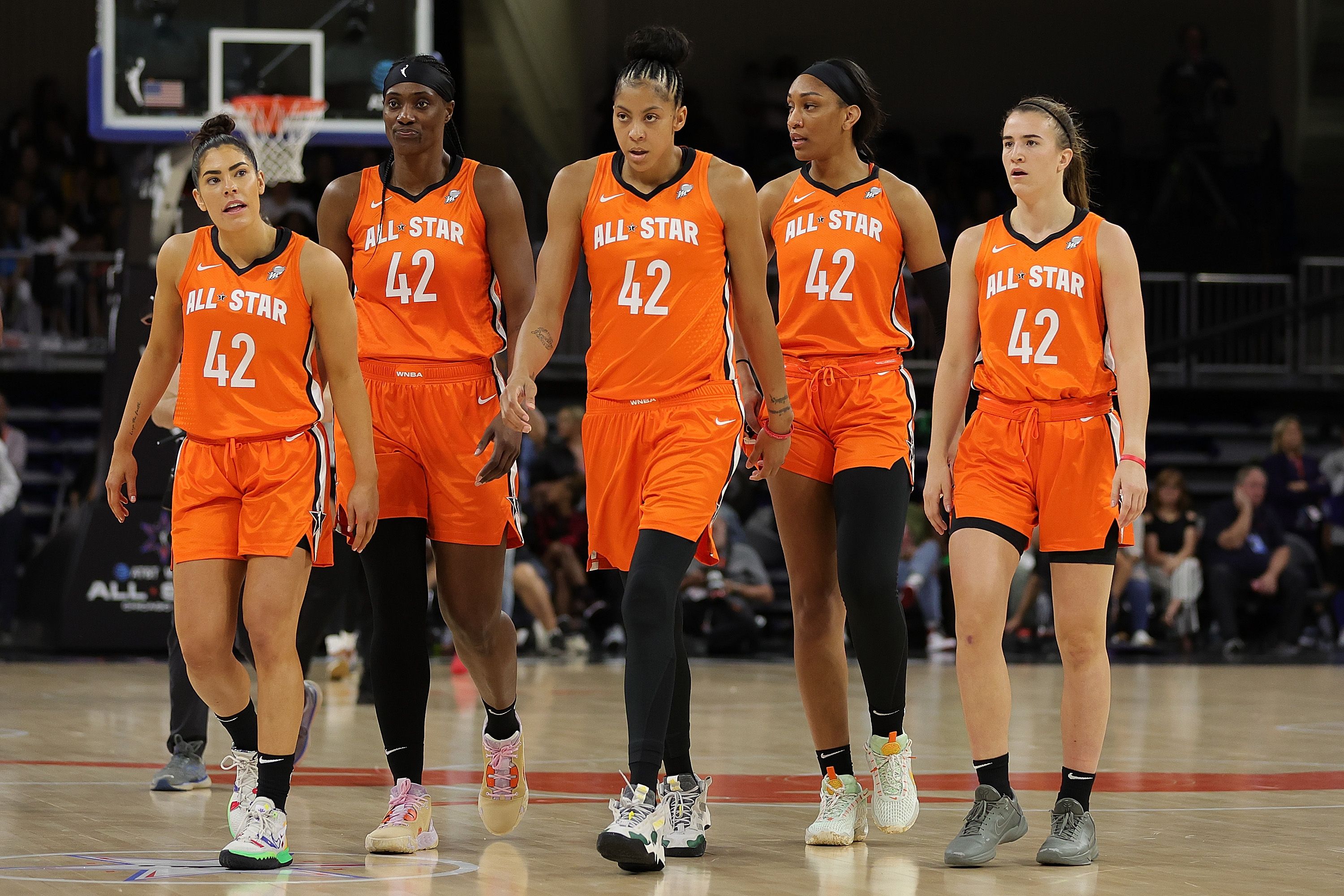 CHICAGO — Players wore Brittney Griner's No. 42 for the second half of Sunday's WNBA All-Star Game, where MVP Kelsey Plum scored a record-tying 30 points to lead Team Wilson past Team Stewart, 134-112.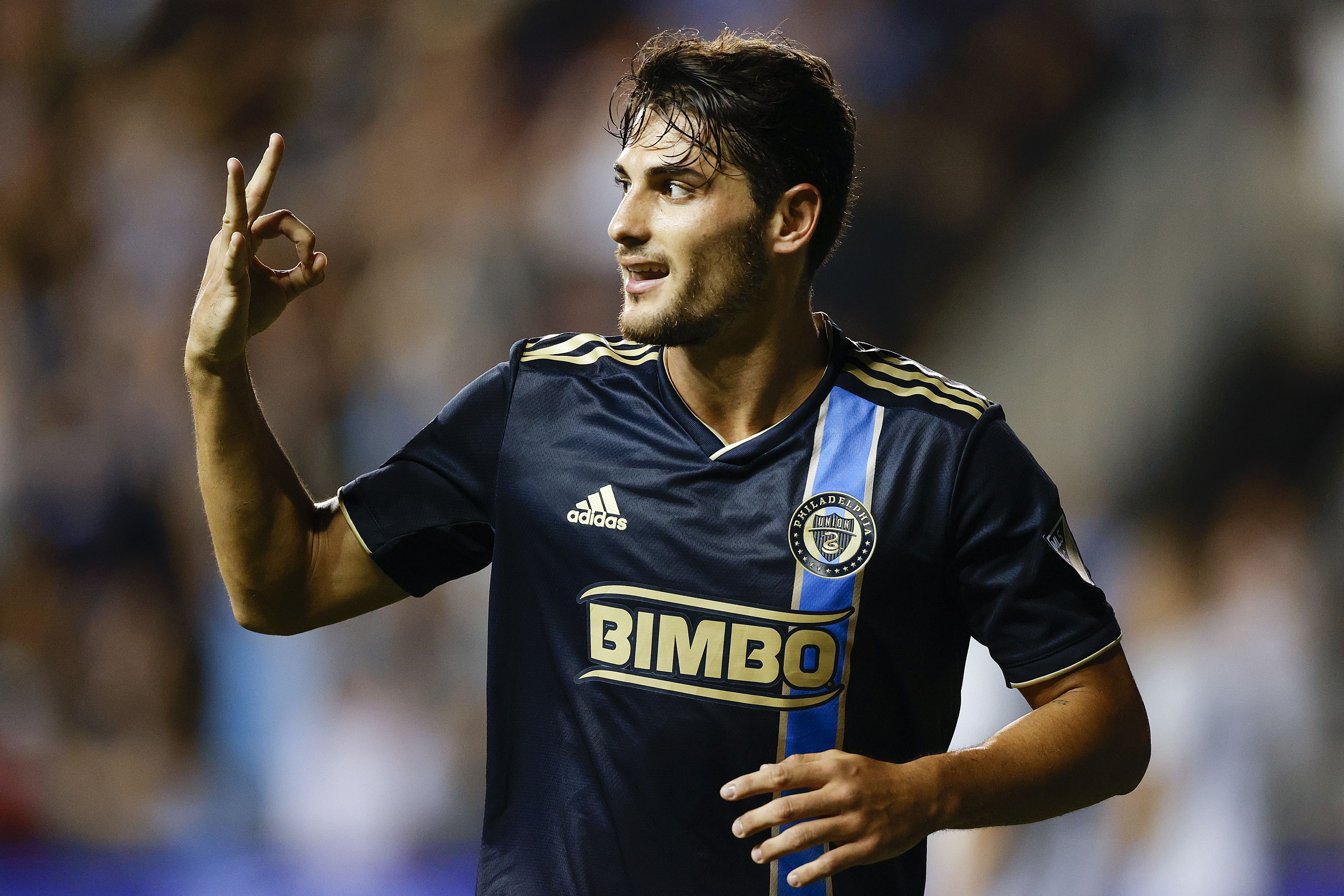 CHESTER, Penn. — The Philadelphia Union blanked D.C. United, 7-0, on Friday, tying the MLS record for biggest shutout and largest margin of victory. Julián Carranza led the way with three goals.
What they're saying: "We weren't perfect by any stretch, but I'd say the first half is about as close as you can get," said Union head coach Jim Curtin.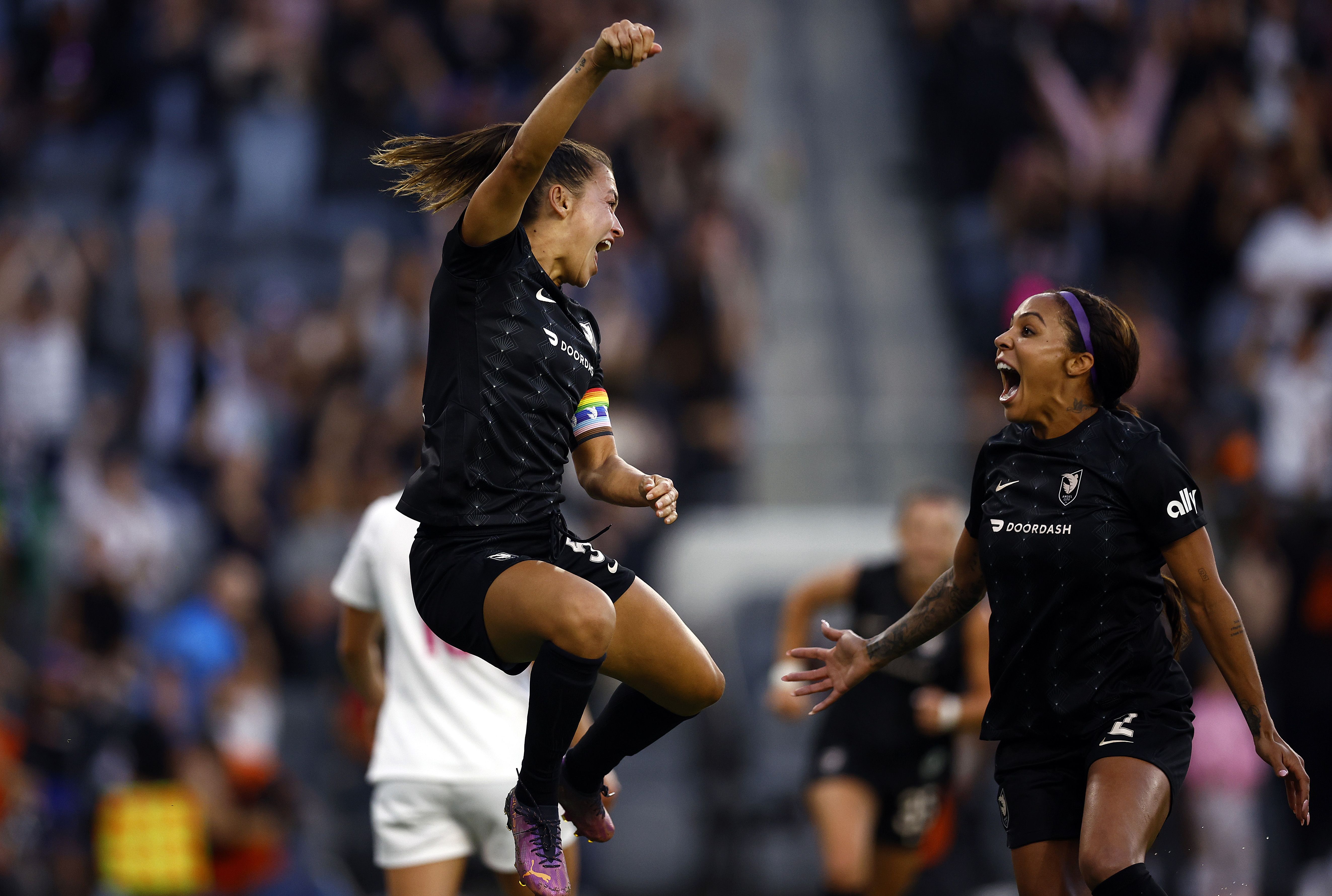 LOS ANGELES — Angel City FC beat the San Diego Wave, 2-1, before an announced crowd of 22,000 on Saturday — the first matchup between Southern California's two expansion franchises.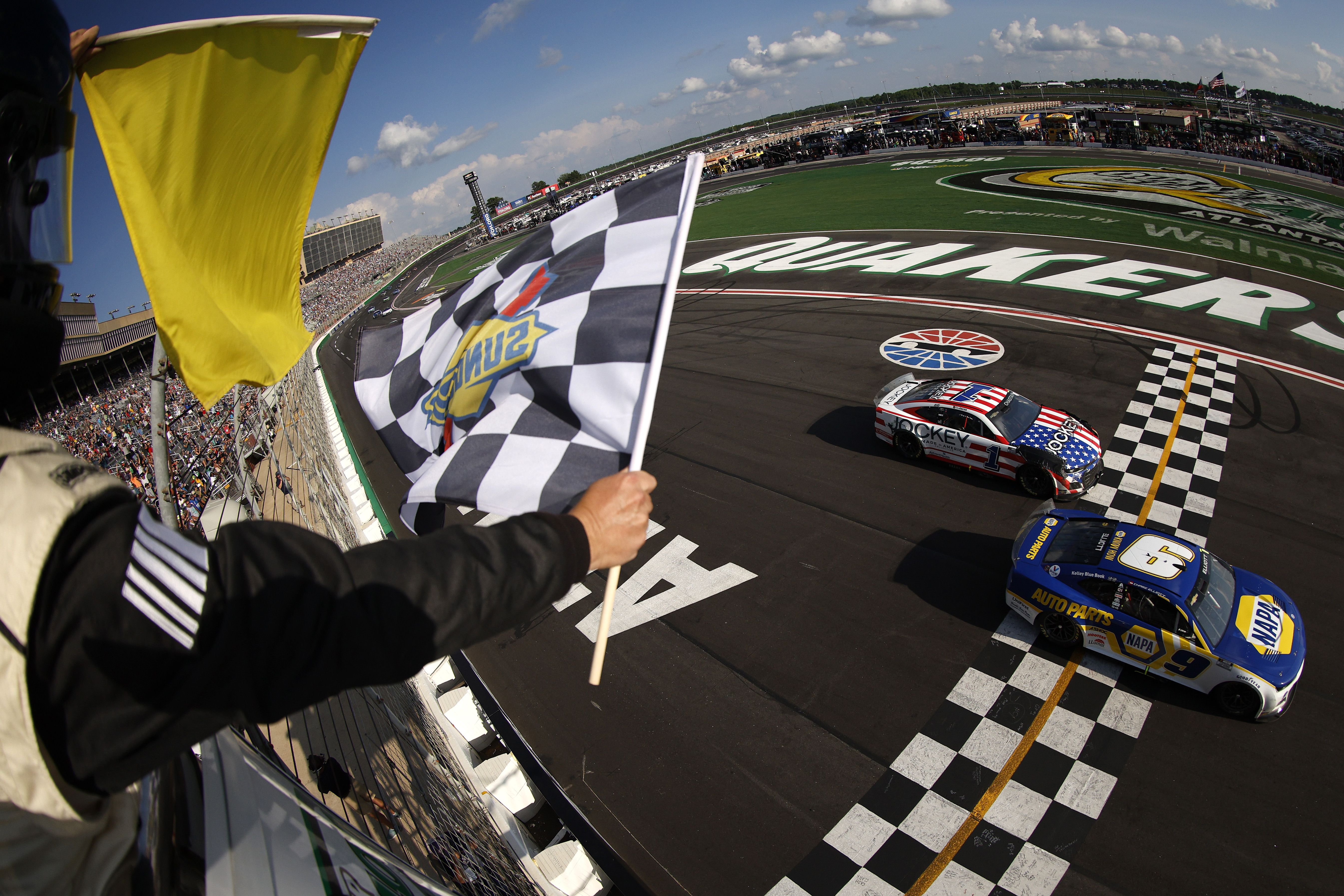 HAMPTON, Ga. — Chase Elliott won Sunday at Atlanta Motor Speedway, giving the Georgia native his first NASCAR Cup victory at what he considers his home track.
6. 🌎 Photos around the world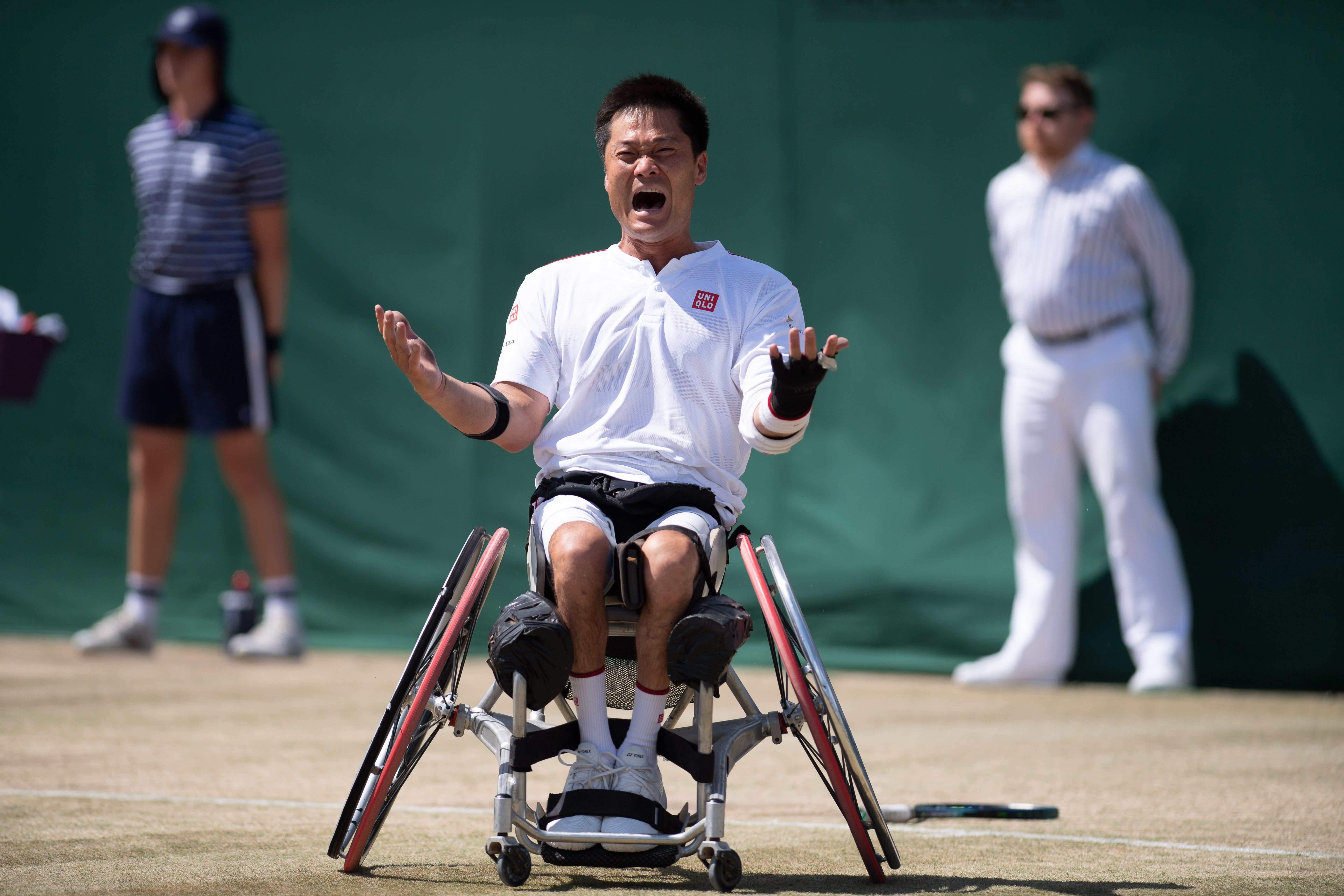 LONDON — Shingo Kunieda, 38, finally won his elusive Wimbledon title, becoming the first man to complete a career Grand Slam in wheelchair singles.
Wild stat: This was Kunieda's 28th major singles title and 50th overall Grand Slam when you count his 22 doubles titles. An absolute legend.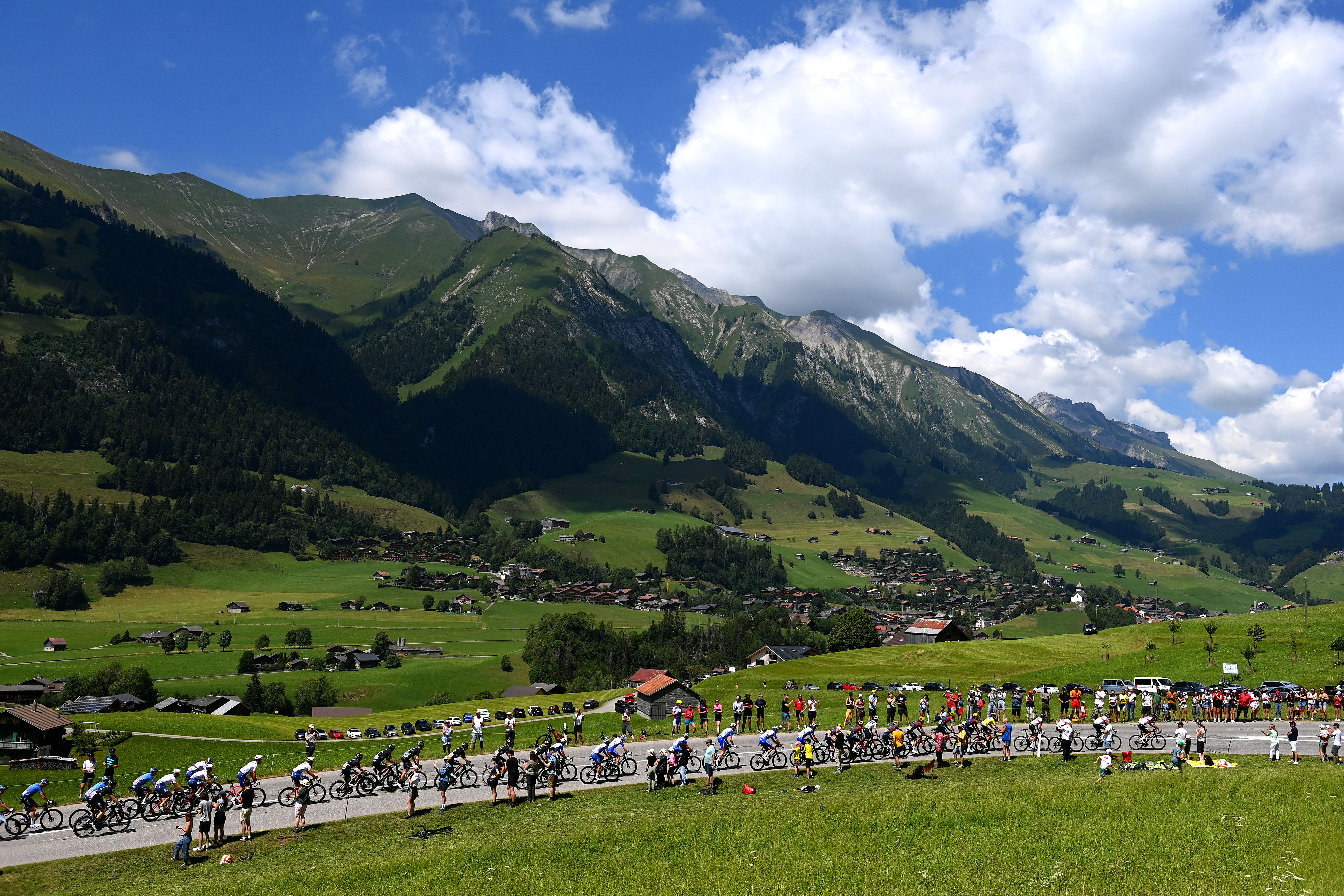 CHÂTEL, France — They're through nine of 21 stages at the Tour de France. Last year's top two finishers, Slovenia's Tadej Pogačar and Denmark's Jonas Vingegaard, are in the lead entering today's rest day.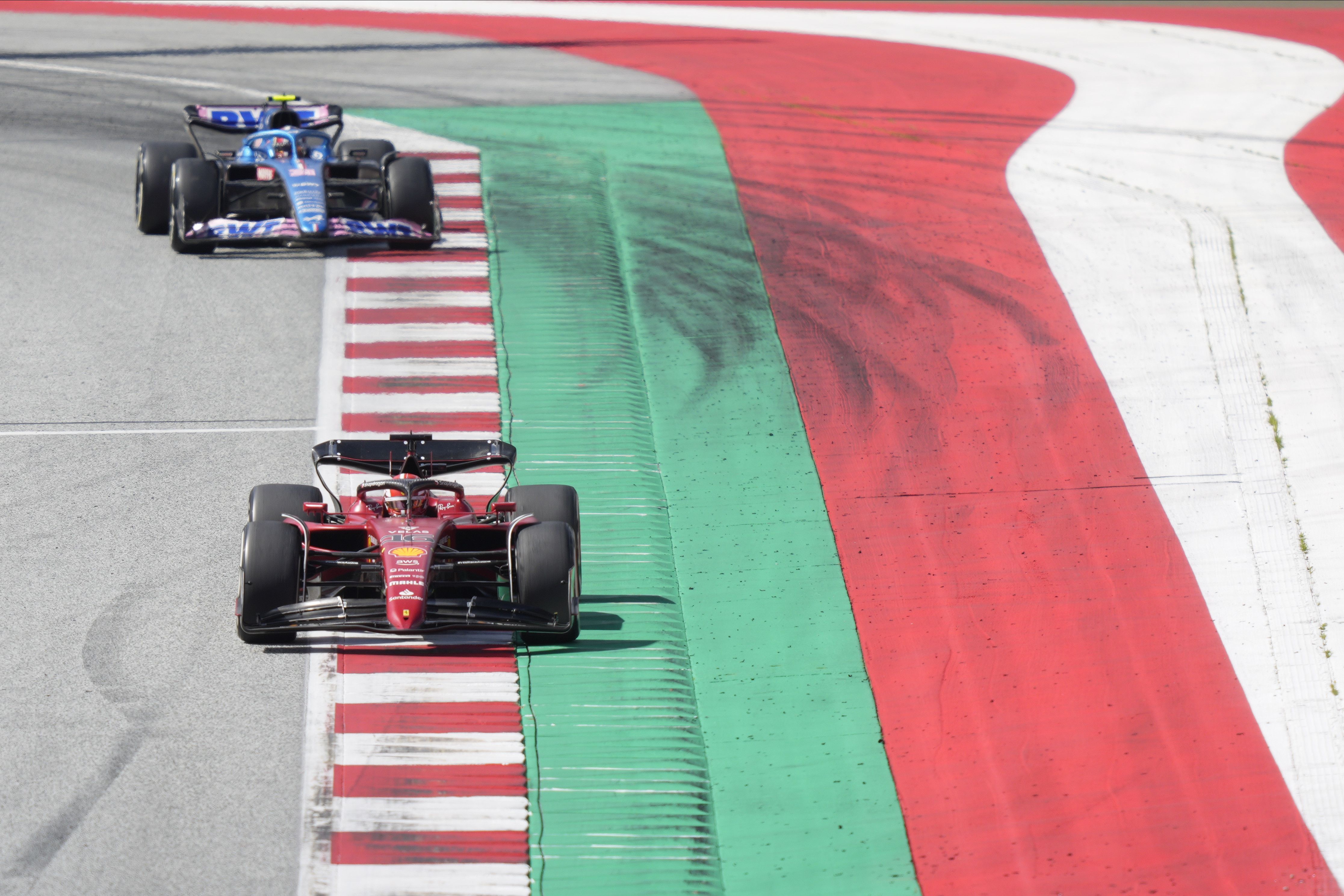 SPIELBERG, Austria — Ferrari's Charles Leclerc held off Red Bull's Max Verstappen at Red Bull's home track for his third win of the season — and Ferrari's second in a row. Neither of their teammates finished the race.
ST. ANDREWS, Scotland — Tiger Woods played a promising practice round with Justin Thomas on Sunday at St. Andrews. The 150th Open Championship begins there on Thursday.
🎥 Watch: Highlights (YouTube) ... This is a must-see video with raw, captivating footage. Do yourself a favor and dive in.
7. 📺 Watchlist: NL East clash in Atlanta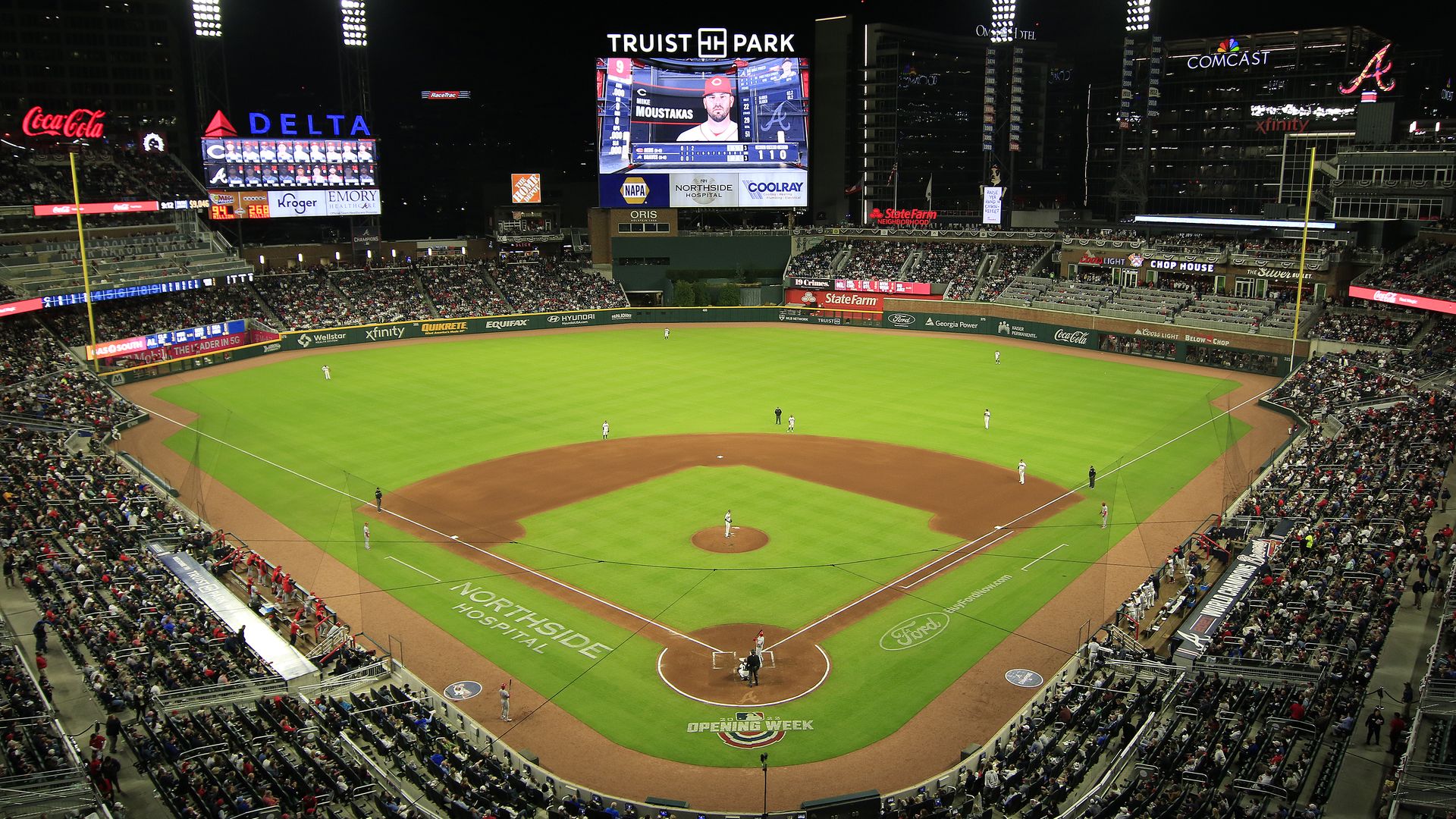 The Braves host the Mets tonight (7:20pm ET, FS1) in a battle for the NL East.
NL East: The Mets (53-33) have a 1.5 game lead over the Braves (52-35).
NL Wild Card: The Braves (52-35), Padres (49-38) and Phillies (46-40) currently hold the three spots.
More to watch:
8. 🥜 The Ocho: Peanut pushing
Here's a real headline: Colorado Springs man hopes to be the fourth person to push a peanut up Pikes Peak with his nose.
The backdrop: 93 years ago, a man supposedly pushed a peanut up Pikes Peak — the famous Rocky Mountain summit that inspired "America the Beautiful." Two more followed in the 1960s and 1970s, and now Bob Salem wants to join the club.
What he's saying: "So basically I'm just gonna sit here and low-crawl my way up here and flick the peanut up the mountain," Salem told local radio station KRCC. "I don't think I'm nuts," he told local TV station KRDO.
Salem will be wearing a device that looks like "a homemade gas mask and the trunk of a very skinny elephant," per KRCC. Actual materials: a mask from a CPAP machine with a serving spoon duct-taped to it.
The trip is 12.6 miles and Salem hopes to finish no later than July 17. Manitou Springs, the town at the foot of Pikes Peak where his journey begins, has set up a website to track his progress.
The last word: Salem's 12-year-old son, Banyan, is his dad's biggest fan, per KRCC. "It's fun that, you know, one day he's just there and then the other day he's pushing a peanut up a giant mountain." What a quote.
🎥 Watch: Local news story (YouTube)
9. 🌏 Geography quiz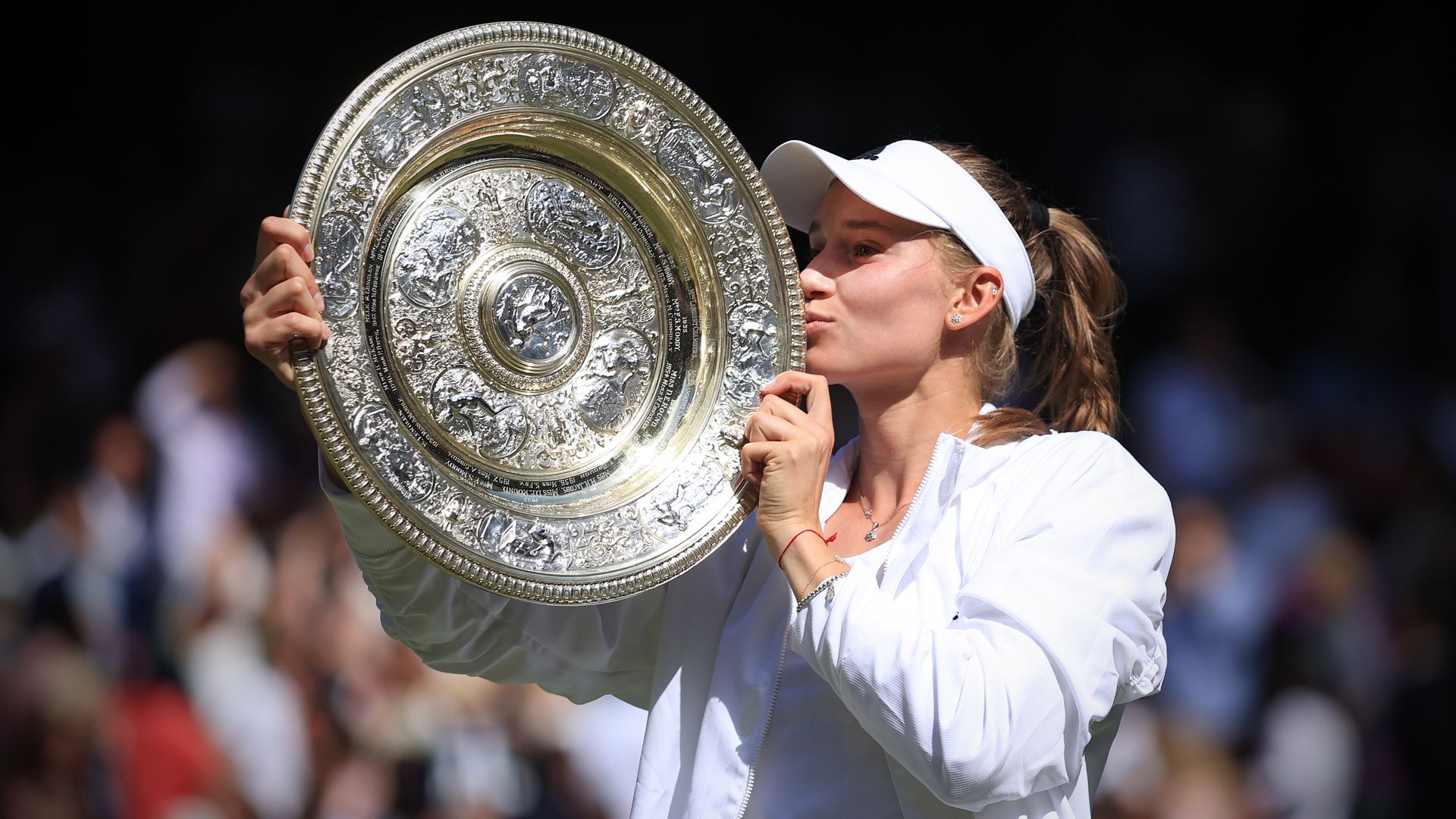 Elena Rybakina, who went from 100-1 odds to Wimbledon champion, represents Kazakhstan, one of seven countries with the suffix "-stan."
Question: Name the other six.
Hint: All in Central Asia.
Answer at the bottom.
10. 🎥 Top plays: Weekend edition