Axios Sports
March 06, 2019
Good morning! Great day to be alive.
Fun fact: There are currently 2,153 billionaires in the world (worth a combined $8.7 trillion), per Forbes' annual World's Billionaires list.
Richest sports owners: Mukesh Ambani, $50B (Mumbai Indians), Steve Ballmer, $41.2B (L.A. Clippers), Dietrich Mateschitz, $18.9B (N.Y. Red Bulls, Red Bull Racing). Go deeper.
1 big thing: 🏀 Three sentenced in recruiting scandal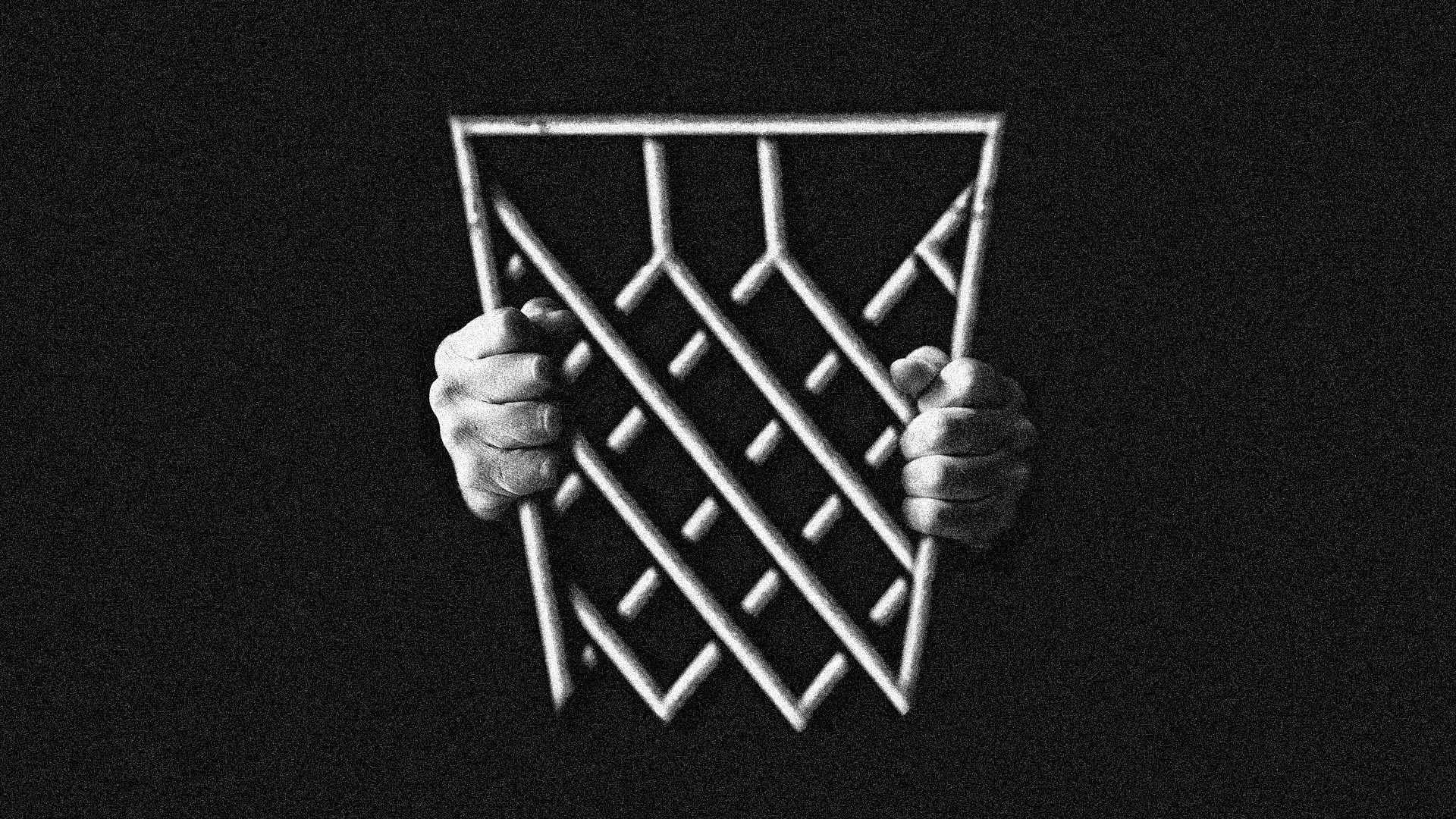 Former Adidas executive James Gatto (nine months), former Adidas consultant Merl Code (six months) and aspiring manager Christian Dawkins (six months) were all sentenced to prison yesterday for their roles in pay-for-play schemes designed to steer top recruits to Adidas-sponsored schools.
Background: The three men were convicted in October following a three week trial that included former Adidas consultant and AAU coach T.J. Gassnola testifying that he provided five-figure payments to highly-touted recruits.
Gassnola said he paid a family friend of future No. 1 pick Deandre Ayton $15,000 to push him towards Adidas. (For what it's worth, Ayton signed with Arizona, a Nike school, and is now sponsored by Puma.)
Prosecution: Paying someone to attend a certain college — while certainly a violation of NCAA rules — is not actually a crime, so federal prosecutors had to focus on specific criminal actions, like how the payoffs to recruits may have defrauded the universities that enrolled them.
Defense: "N.C.A.A. rules were broken. ... That happened," said one of Gatto's lawyers in his opening statement. "[However], the N.C.A.A.'s rules are not the laws of this country. The N.C.A.A. is not the U.S. Congress."
What they're saying:
Prosecution: "The sentences imposed today only begin to reflect the magnitude of the harm these defendants caused through a scheme that not only defrauded multiple public universities but upended the lives of young student-athletes and corrupted a game cherished by so many," said U.S. Attorney Robert Khuzami.
Defense: "Happy might be the wrong word, but the judge granted a lenient sentence," said Steve Haney, who represents Dawkins.
What's next: All three men will reportedly appeal their convictions, while Code and Dawkins are scheduled for another trial next month over alleged payments to assistant coaches at Arizona, USC, and Oklahoma State. The saga continues.
2. ⚽️ Ajax stuns Real Madrid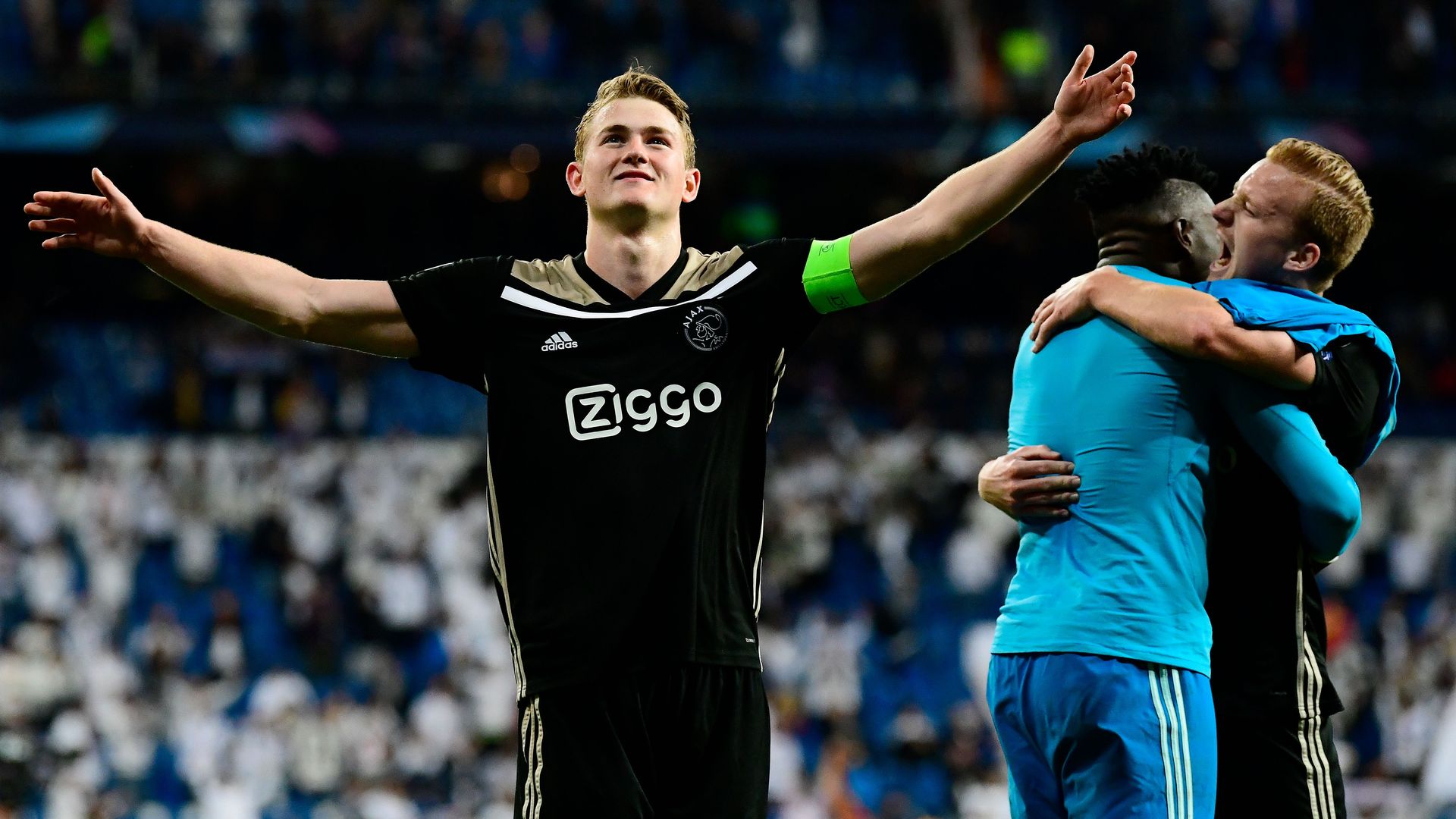 Ajax, the Dutch club known for churning out talent for richer clubs to enjoy, stunned one of those richer clubs yesterday, beating Real Madrid 4-1 to win 5-3 on aggregate and advance to the Champions League quarterfinals.
Why it matters: Real Madrid had won the past three Champions League titles, and despite having a down season, they were still the heavy favorites.
Ajax is a historical giant of football (only five teams have won more European Cups), "albeit in the way General Electric is a historical giant of industry," writes ESPN's Gabriele Marcotti. The club's glory days came decades ago, so this is a huge win for the current generation.
More Champions League:
Yesterday: In the day's other match, Tottenham beat Borussia Dortmund 1-0 to win 4-0 on aggregate and advance.
Today, 3pm ET (TNT): PSG vs. Manchester United; Porto vs. Roma
3. 🏒 The Kings of New York (and New Jersey)
The Islanders (38-21-7) are on pace to finish with a better record than the Rangers (27-28-11) and the Devils (25-33-9) for the first time since 2001 — and just the second time since 1987.
Why it matters: Aside from the occasional playoff berth, the past decade of Islanders hockey has been defined by chaos (multiple venue changes) and disappointment (losing John Tavares). When you're the top dog in New York for much of the season, that narrative starts to change.
The big picture: Despite their success, the Islanders are still struggling to put people in seats (NHL's worst attendance). Perhaps a more consistent product, coupled with a deep playoff run, will change that.
Go deeper: Meet Barry Trotz, the mastermind behind the Islanders' unlikely season.
4. 🏇 Storied California track shuts down after 21 horses die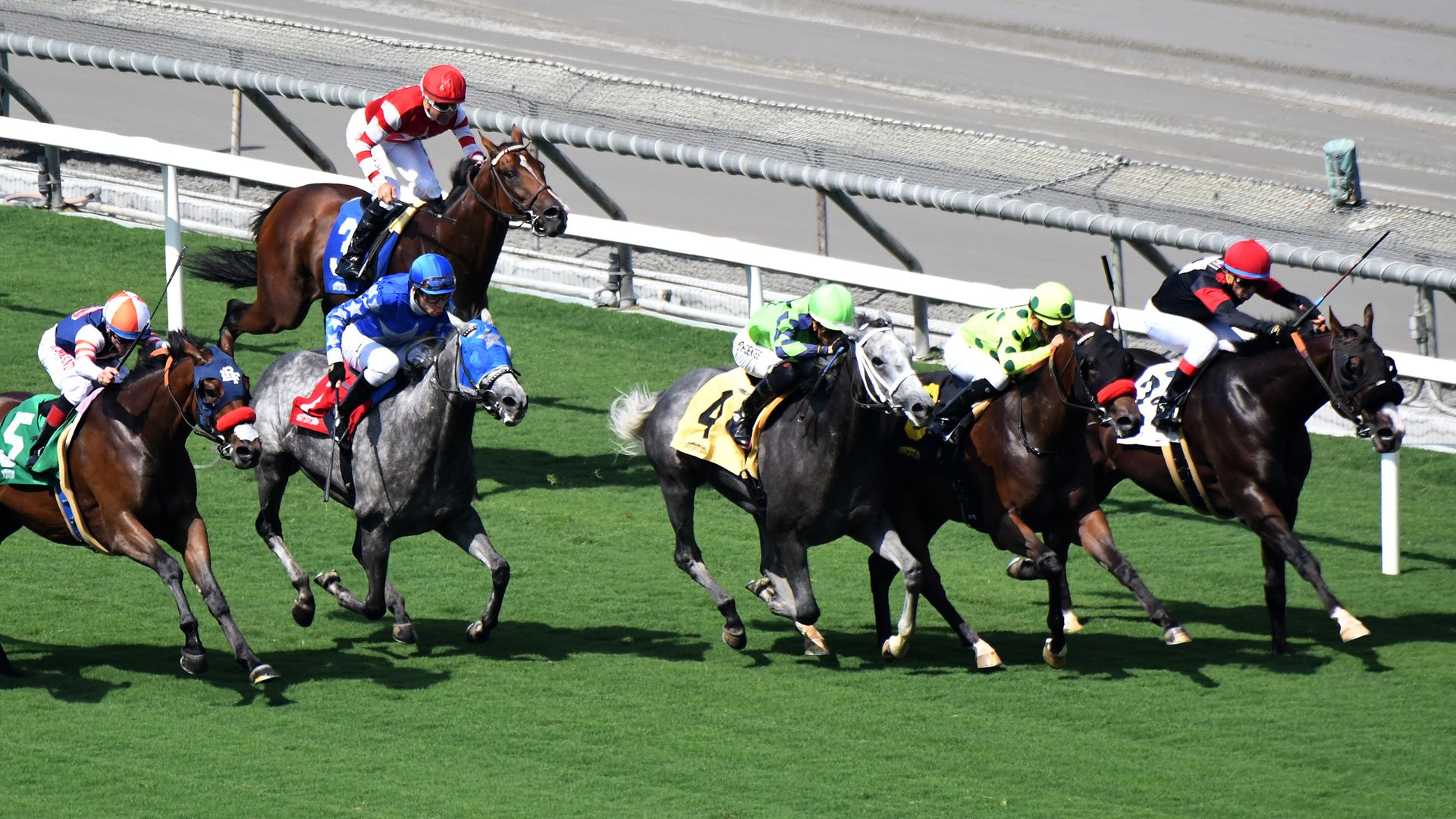 Santa Anita Park, the storied Los Angeles-area racetrack where "Seabiscuit" was filmed, indefinitely suspended all future races yesterday following the 21st horse fatality in the last 69 days, the L.A. Times reports.
Details: Seven horses have died while racing on the dirt oval, five have died during turf races and nine have died while training.
What's happening: Nobody knows. The initial thought was that there was something wrong with the surface, but no irregularities were found during testing last week.
Maybe it's the weather? Some think the region's unusually wet and cold weather this winter could be the cause, as the tracks are not built for that.
Breeders? Others suggest horses are not as durable as they used to be because they're being bred for speed, not long careers.
Drugs? PETA released a statement calling for an investigation into whether horses were being loaded up with anti-inflammatory drugs to mask injuries so they can run.
What they're saying: "Something is drastically wrong. I've been around a long time and have never seen this," said famed horse trainer Art Sherman.
"We first noticed it in mid-January, but we've had situations in the past where there were extraordinary flurries and then nothing for a long time. You don't know if it's an anomaly. But here it went from bad to worse."
— Rick Baedeker, executive director of the California Horse Racing Board
The bottom line: It took 21 horses dying in the span of 69 days to get this place shutdown. If only 15 had died, it would have apparently just been an "anomaly." Forget the racetrack; something is drastically wrong with this sport.
5. 🏀 Scoreboard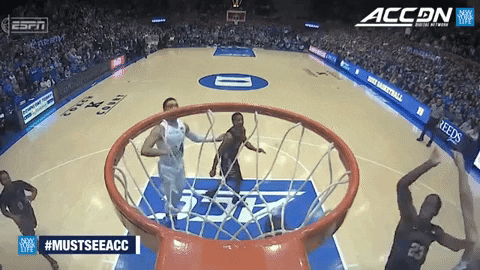 NCAA
No. 4 Duke 71, Wake Forest 70: Wake came into this game with a 4-12 conference record and a 0.4% chance of winning, but the Demon Deacons battled all night and were a mild gust of wind away from upsetting Duke at home. Wild finish.
Oklahoma 81, No. 6 Kansas 68: KU's streak of 14 straight Big 12 regular season championships came to an end last night, as this loss eliminates them from the race. Pretty remarkable achievement — especially in the one-and-done (and transfer) era.
Minnesota 73, No. 11 Purdue 69: Purdue's loss means that the winner of Michigan-Michigan State on Saturday will win at least a share of the Big Ten championship.
NBA
Celtics 128, Warriors 95: Gordon Hayward erupted for 30 points (12-16 FG) in what felt like a breakthrough performance. Boston needed this so bad, man. P.S. The Warriors are 3-5 in their last eight games...
Rockets 107, Raptors 95: This win moves Houston into third place in the West. If the season ended today, the playoff matchups would be: Warriors-Spurs, Nuggets-Clippers, Rockets-Jazz, Thunder-Trail Blazers.
Timberwolves 131, Thunder 120: Karl-Anthony Towns (41 pts, 16 reb) was the star of the night. Unfortunately, Minnesota remains 5.5 games out of eighth.
6. 🥊 March 6, 1964: Cassius becomes Muhammad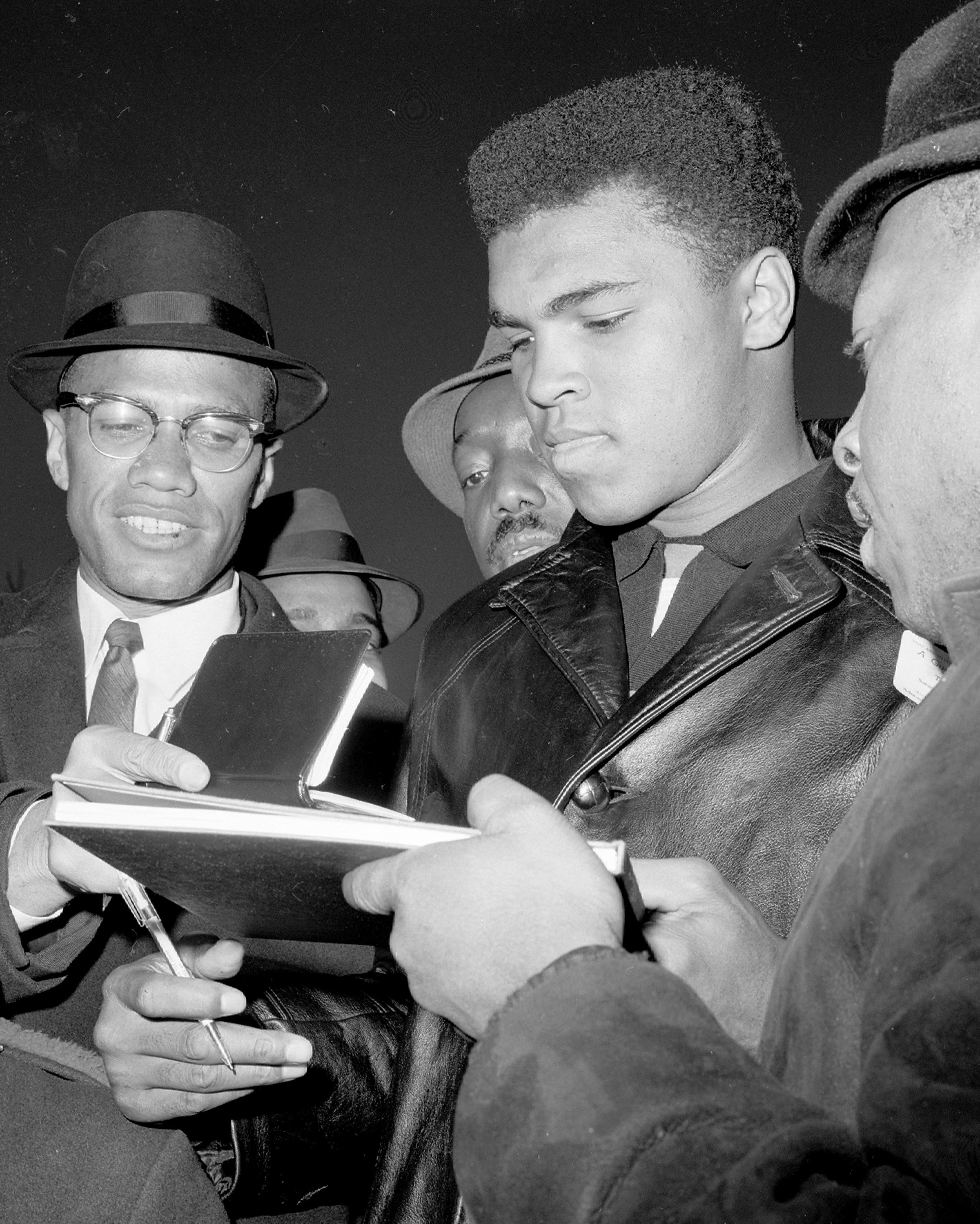 55 years ago today, Cassius Clay changed his name to Muhammad Ali shortly after announcing he was converting to Islam.
"Cassius Clay is a slave name. I didn't choose it and I don't want it."
—
Muhammad Ali, 1964
Background: Before changing his name, Ali had already won his first world heavyweight title against Sonny Liston and was one of the biggest names in the sport. After he changed his name? That's when the legend was truly born.
7. 🏈 College football trivia
Question: Who is the longest-tenured head coach in FBS?
Hint: He's been coaching the same Power 5 program since 1999.
Answer at the bottom.
8. The Ocho: 🥌 Analytics comes to curling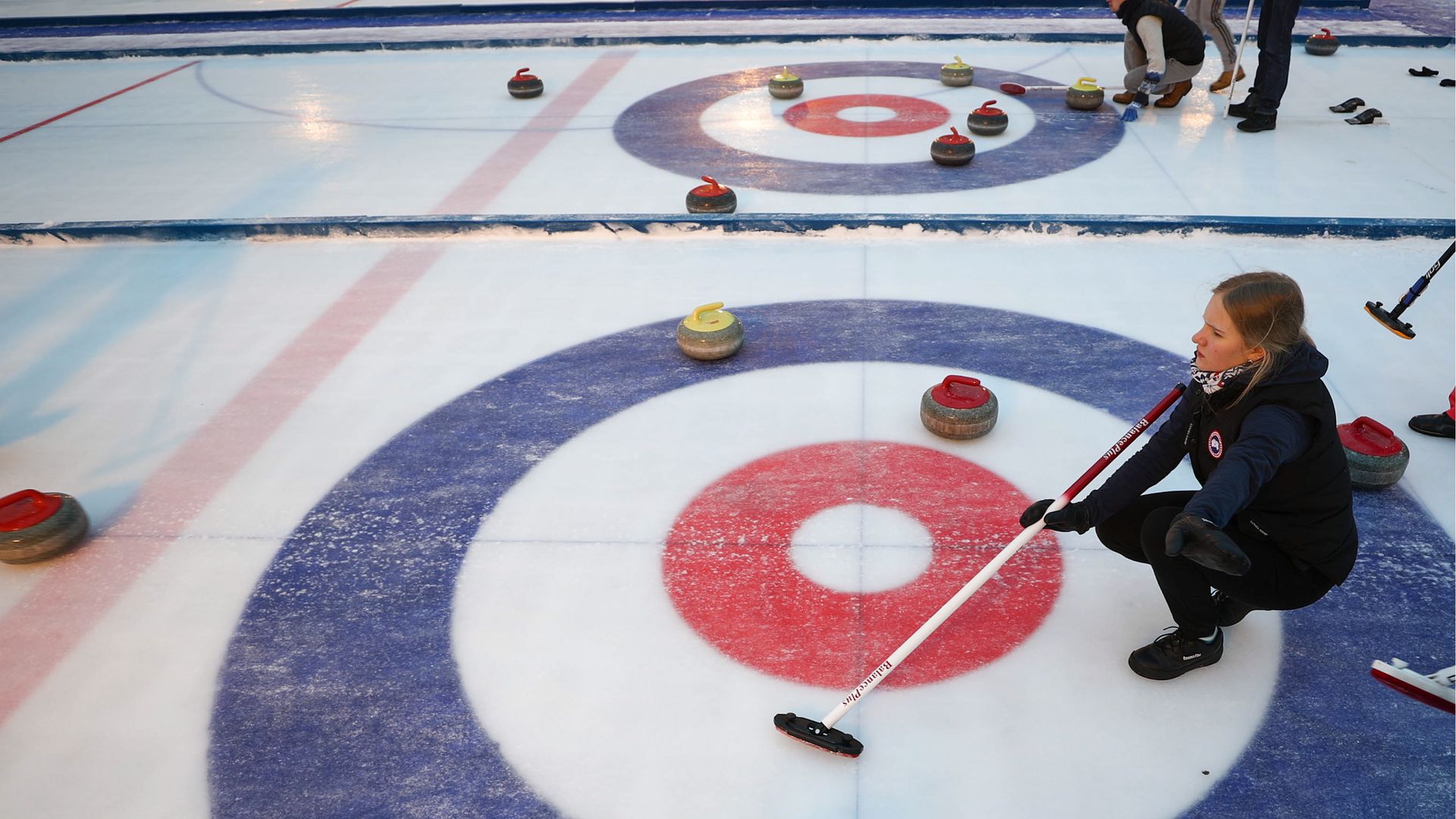 At the MIT Sloan Sports Analytics Conference this past weekend, two curling analytics gurus named Gerry Geurts and Kevin Palmer presented a research paper called "The Evolution of Curling Analytics."
Why it matters: Geurts and Palmer consult for several national teams, including the U.S. men's team and the Swedish women's team, both of whom won gold at last year's Winter Olympics.
Their main finding: It is better to be ahead by a point at the end with the other team throwing the hammer (last stone) than to be trailing by a point and have the hammer. This contradicts the conventional wisdom of curling, so it took a good 10 years before Guerts and Palmer were taken seriously.
What they're saying:
"All analytics really is is analyzing what wins. You start with win probability and work backwards. [Curling] isn't as complex as basketball, but there's real work to do, and these guys know what they're talking about."
— Houston Rockets GM Daryl Morey (
via the Washington Post
)
Thanks,
Kendall "Thousandaire" Baker
Trivia answer: Iowa's Kirk Ferentz