Good morning! Yesterday, I asked you what today's top story should be.
The majority of you (55%) chose "an entire newsletter dedicated to sports betting," so we'll be delivering that later this week (need some time to get quotes and data).
Runner-up: 29% of you voted for a feature on Carleton University's dominant men's basketball team, so that's what we'll begin with this morning. Let's dive in...
1 big thing: 🏀 The college hoops dynasty up north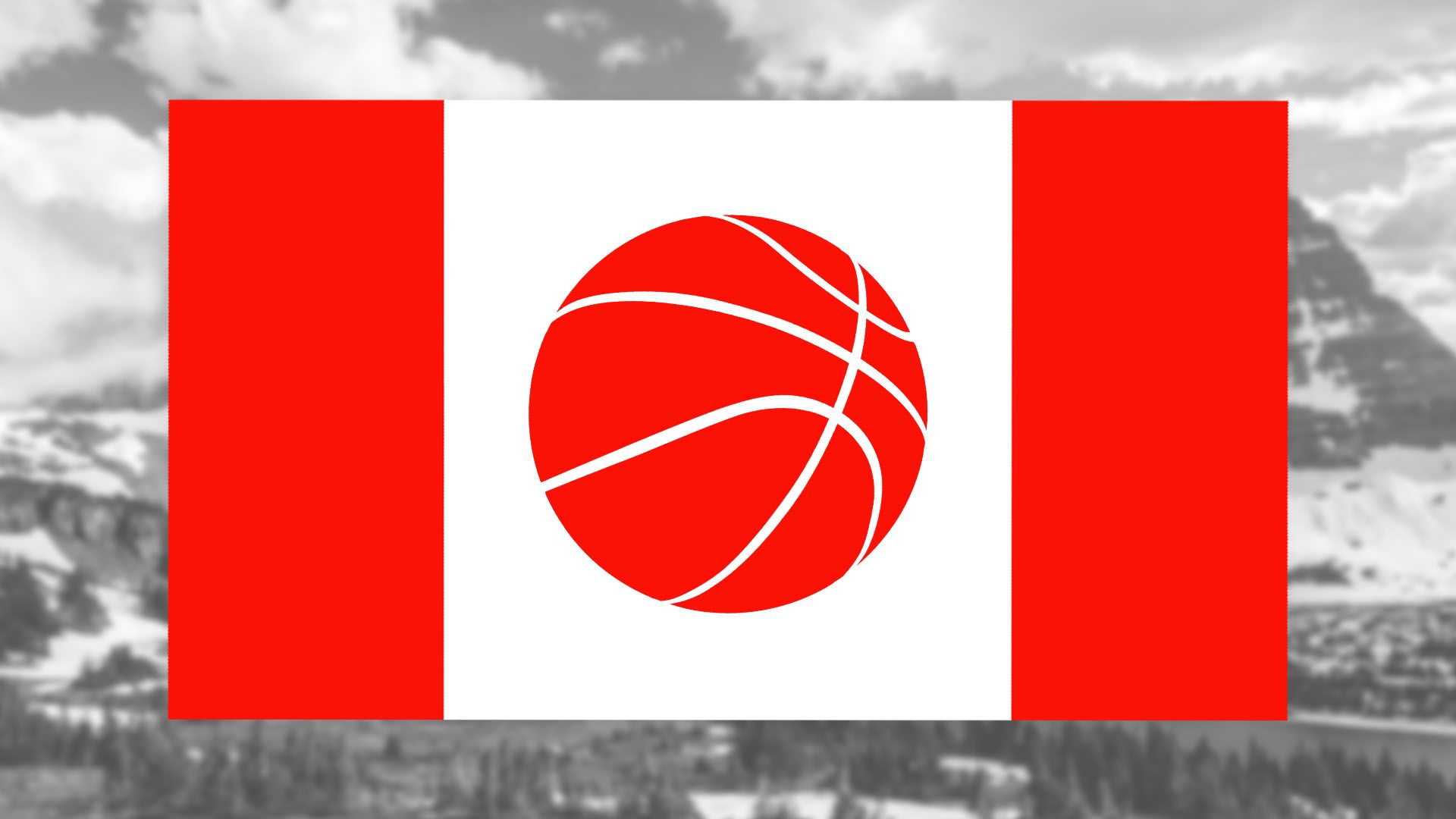 The Carleton University men's basketball team won its 14th national title in the past 17 years (and eighth in the past nine) on Sunday, blowing out the previously undefeated Calgary Dinos, 83-49.
Why it matters: Carleton, a mid-sized public university on the outskirts of Ottawa, competes in U Sports, which is basically the NCAA of Canada. This isn't some intramural league, it's legit college hoops — and the Ravens almost never lose.
They beat up on D-I competition, too, besting teams like Wisconsin (2014), Baylor (2015), Wichita State (2016), Cincinnati and Ole Miss (both this year) during their annual summer exhibition slate.
The mastermind: Meet Dave Smart. Since taking over as head of the Ravens in 1999, he has won more than 560 games — and lost a grand total of 48.
"Dave is one of the smartest basketball coaches I've ever met."
— Villanova head coach Jay Wright
How he does it:
Lack of turnover: In U Sports, players are allotted five years of eligibility, and since very few, if any, turn pro before graduation, Smart has the luxury of focusing solely on player development and team chemistry.
Hard work: U Sports doesn't put restrictions on when teams can practice, so the Ravens are in the gym scrimmaging and working out year-round.
Transfers: Eddie Ekiyor (Xavier) and Munis Tutu (Loyola-Marymount) are two of four current Ravens who began their college careers stateside. Ekiyor (12 points, 15 boards) was the player of the game on Sunday and Tutu scored 18 points.
And then there's Smart's patented defense, which relies on "one-word commands to instruct the man on the ball, a basketball shorthand that enables defenders to anticipate rather than react," writes Deadspin's Matt Giles.
"Their defensive system is the most unique I've seen," says Wright. "I've tried to steal it ... but I couldn't do it, so I asked Dave to come and explain it in depth to our staff."
Other D-I coaches like Michigan's John Beilein and Cincinnati's Mick Cronin have traveled to Carleton to glean aspects of Smart's defensive scheme.
The bottom line: Carleton is legit.
2. ⚾️ MLB: Best everything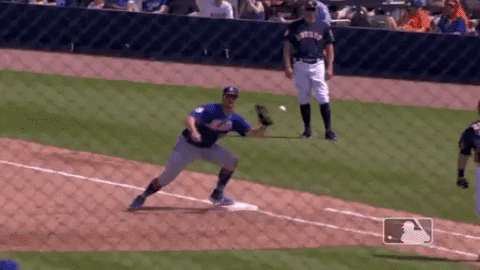 Best Dick Butkus impression: Red Sox manager Alex Cora called Mets first baseman Pete Alonso "probably the best hitter in Florida right now." Pretty sure he meant with the bat, Pete. Jeez, dude.
Best behind-the-scenes look: What does spring training look like when the fans are nowhere to be seen? Let Red Sox team photographer Billie Weiss take you behind closed doors.
Best fastball ever? Last season, more than 51% of Jordan Hicks' 1,274 pitches traveled 100+ mph. No other pitcher was even at 20%. The Cardinals reliever also hit 105 mph twice ... in the same at-bat. "Best fastball I've ever seen," says his pitching coach, Mike Maddux. Read more on The Athletic (subscription).
3. 🏒 What Toronto winning the Stanley Cup would mean for Canada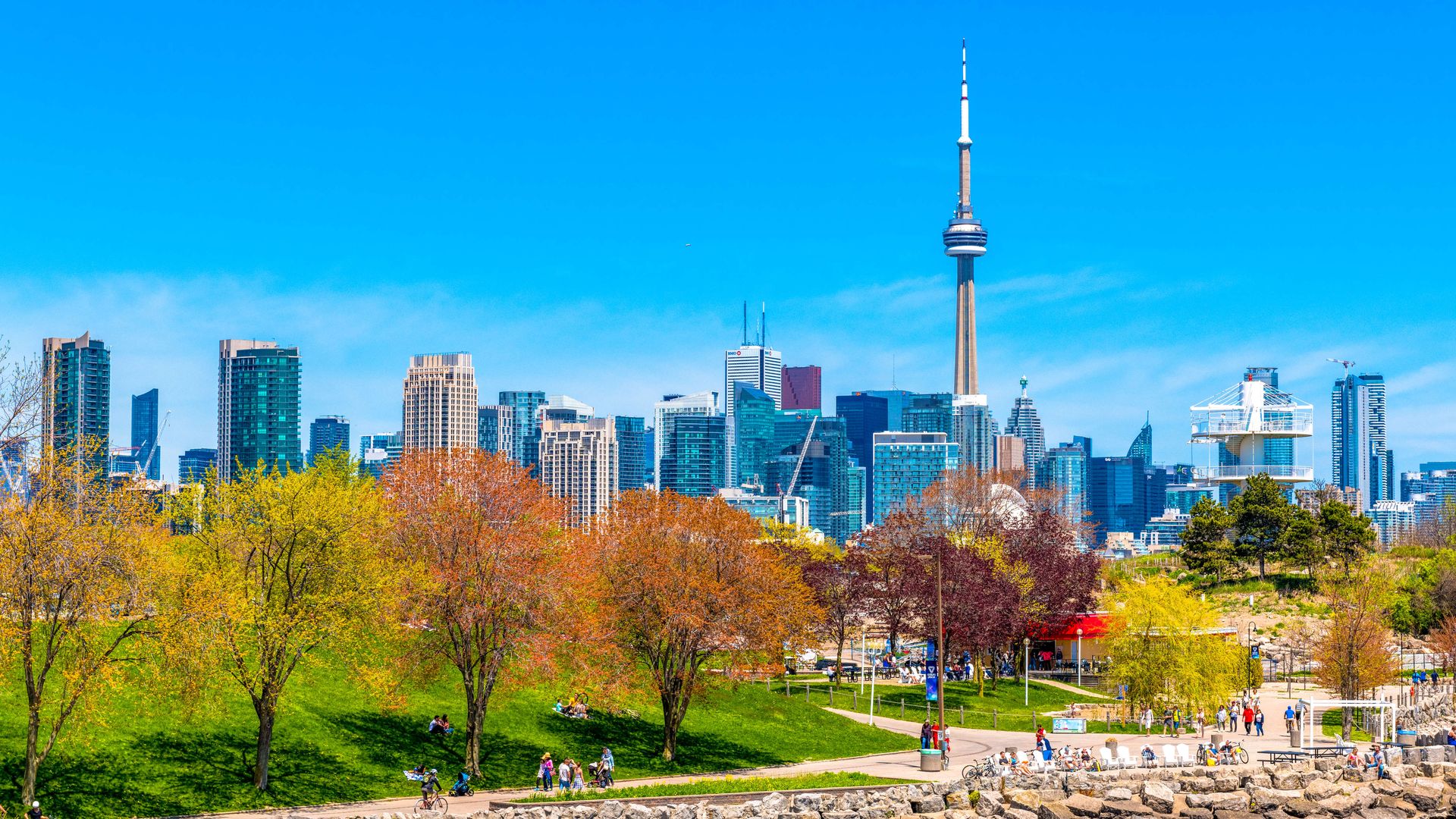 The Toronto Maple Leafs haven't won a championship since 1967, but thanks to a homegrown team president and a roster full of local stars, fans are hopeful that this year's squad might just be the one that ends the drought.
Why it matters: "With apologies to Montreal, the most significant NHL franchise in Canada is the Maple Leafs, who elicit more Canadian madness than any other team," writes Sports Illustrated's S.L. Price.
The backdrop: Prior to 1976, Montreal was Canada's largest and most dynamic metropolis and the Canadiens were arguably the nation's most important team. But then everything changed...
"Sovereignty and language issues in Quebec touched off a political crisis, and banks and businesses — not to mention baseball — began a steady bleed to Toronto," writes Price.
"Canada began dramatically increasing its flow of immigrants ... who washed up predominantly in the greater Toronto area," and the city started to take off.
"With a population now at 2.86 million, Toronto recently passed Chicago as North America's fourth-largest city ... and 3.6 million people live within 100 miles of downtown."
Add in the fact that all the big companies, including "literally every big advertising agency," are based there, and it's obvious why the Leafs matter so much to Canada.
The bottom line: The Toronto Maple Leafs are located in Canada's biggest economic center and play the country's most beloved sport. If they end this drought, the entire country will feel it.
4. 🏀 Madness tracker: 2 more tickets punched (6 total)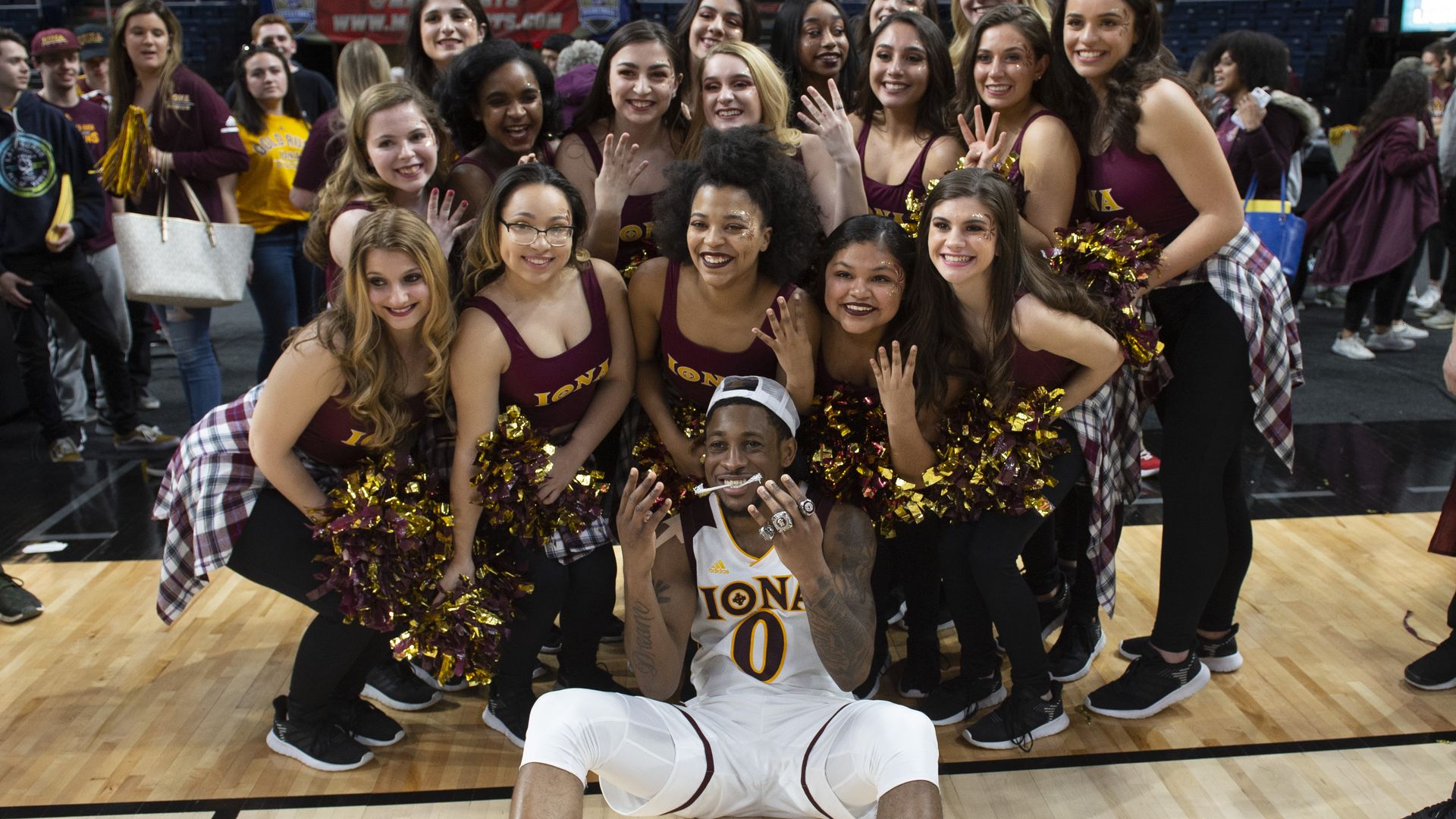 Already in (4 teams): Murray State, Gardner-Webb, Bradley, Liberty.
5. Wofford (Southern)
Record: 29-4
Last appearance: 2015
NET ranking: 14
Projected seed: No. 7
Key player: Two-time SoCon player of the year Fletcher Magee is three triples away from breaking the all-time Division I record for three-pointers (504). He reminds me a lot of J.J. Redick, who he leapfrogged on the all-time list earlier this season.
6. Iona (MAAC)
Record: 17-15
Last appearance: 2018
NET ranking: 208
Projected seed: No. 16
Key storyline: Iona went 2–9 in non-conference play and limped through January but has now won 10 games in a row. Looks like coach Tim Cluess, who has taken the Gaels to the Big Dance four years in a row, has his team playing its best basketball at the perfect time.
Tonight:
CAA: Northeastern (22-10) vs. Hofstra (27-6) — 7pm ET, CBSSN
Horizon: Northern Kentucky (25-8) vs. Wright State (21-12) — 7pm ET, ESPN
Northeast: Farleigh Dickinson (19-13) vs. St. Francis (Penn.) (18-13) — 7pm ET, ESPN2
Summit: North Dakota State (17-15) vs. Omaha (21-10) — 9pm ET, ESPN2
WCC: No. 1 Gonzaga (30-2) vs. Saint Mary's (21-11) — 9pm ET, ESPN
5. ⚽️ Zinedine Zidane returns to Real Madrid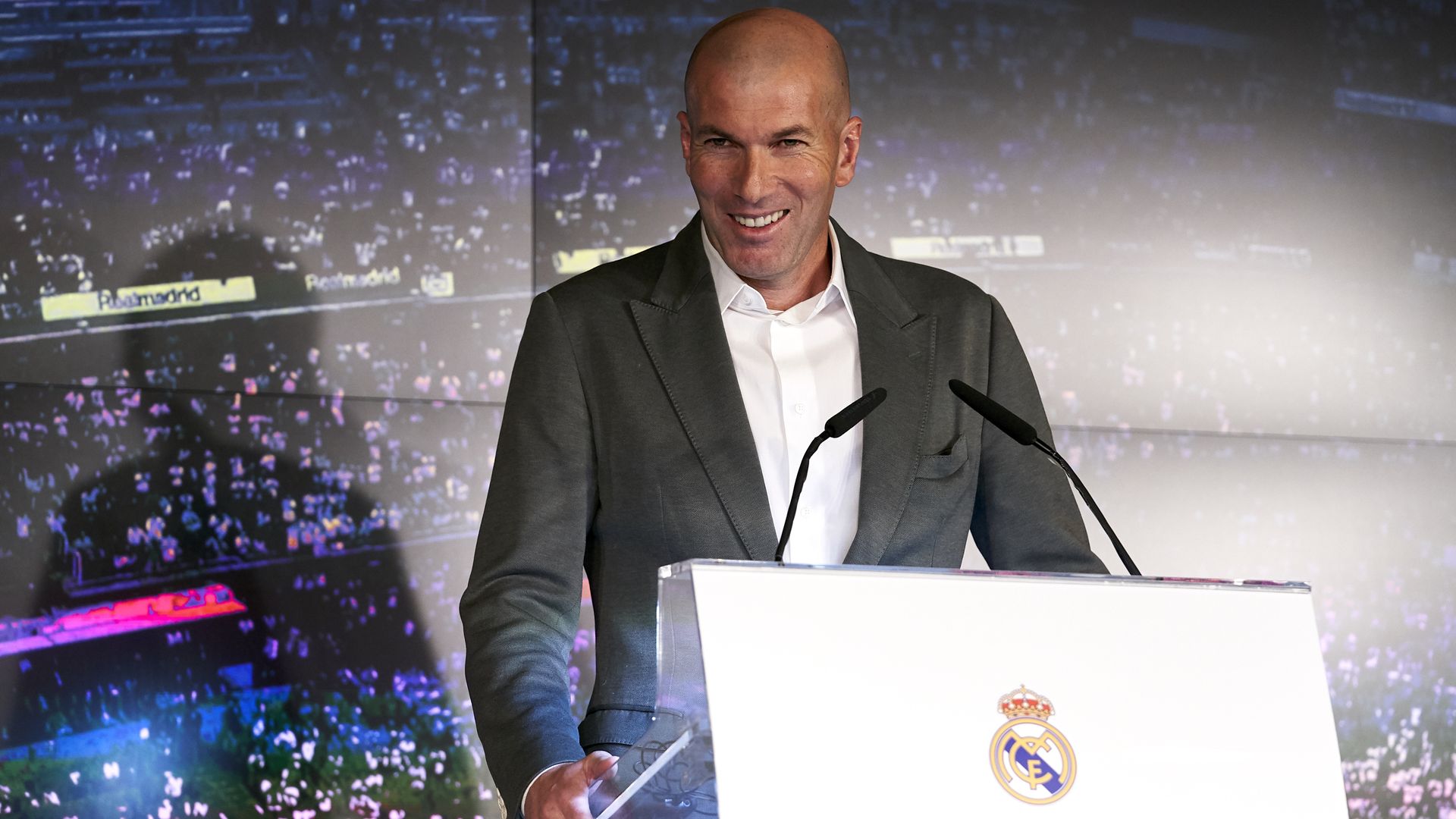 In the midst of Real Madrid's most disappointing season in recent memory, club president Florentino Perez fired interim coach Santiago Solari yesterday and replaced him with former manager Zinedine Zidane.
Why it matters: Last spring, Zidane shocked the world when he quit Real Madrid just days after becoming the first manager in history to win the Champions League three years in a row. Less than a year later, he's back — under vastly different circumstances.
Earlier this month, the club lost to Barcelona in the semi-final of the Copa Del Rey, was essentially eliminated from La Liga contention (after losing to Barcelona again), and got knocked out of the Champions League — all in the span of a week.
The backdrop: In the 10 months since Zidane resigned, Real Madrid has been in managerial hell.
In June, they poached Julen Lopetegui from the Spanish national team on the eve of the World Cup. Three months later, he was replaced by former youth team coach Santiago Solari, who was viewed as a temporary solution from day one.
The state of play: With no cup competitions or league titles to play for, Zidane's sole job is to make sure Real qualifies for next season's Champions League by finishing in the top four in La Liga. They currently sit in third:
Barcelona (63 pts)
Atlético Madrid (56)
Real Madrid (51)
Getafe CF (45)
Alavés (41)
What's next: Once the season comes to a close, Zidane will begin the much more arduous task of reviving one of the world's most famous clubs — and spending hundreds of millions of dollars to do so.
6. 🏀 March 12, 2009: Sleepover at the Garden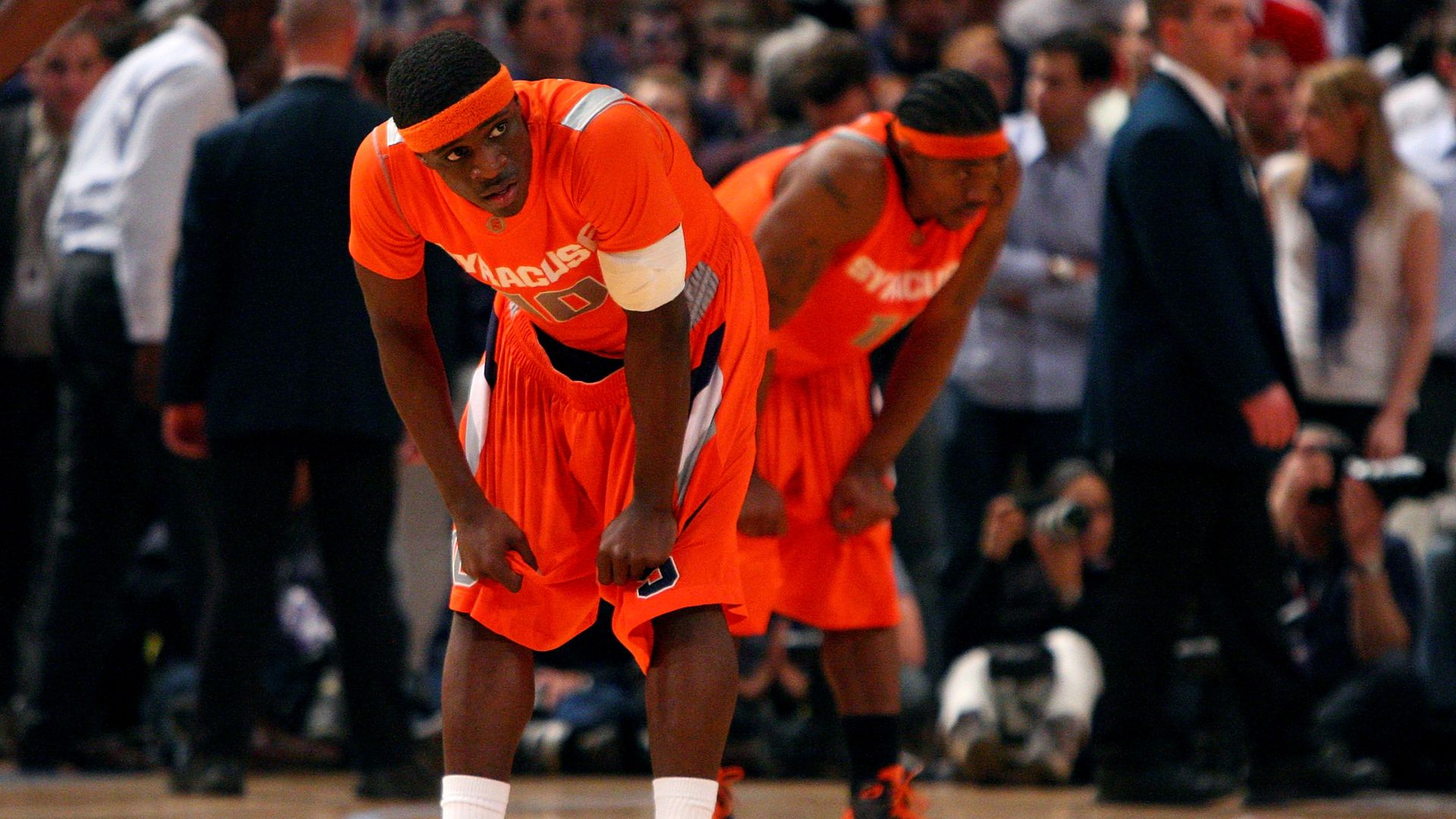 10 years ago today, Jonny Flynn and the Syracuse Orange outlasted Hasheem Thabeet and the UConn Huskies, 127-117, in the Big East quarterfinal at Madison Square Garden. The game lasted six overtimes and pushed both teams to their physical limits.
By the numbers: 244 total points were scored (102 during OT), 211 field goals were attempted (103 during OT), 93 free throws were attempted, 66 fouls were committed, nine players scored in double-figures and eight players fouled out (four from each team).
The game began at 9:36pm ET and ended at 1:22am ET, lasting three hours and 46 minutes.
Flynn played 67 minutes (out of a possible 70) and played another overtime game against West Virginia the very next night. I need a nap.
Go deeper:
7. ⚾️ MLB trivia
Question: Who was the last left-handed pitcher to win NL Rookie of the Year?
Hint: He debuted in 2003, and finished second in Cy Young voting two years later.
Answer at the bottom.
8. The Ocho: Japan's winter athletes had themselves a weekend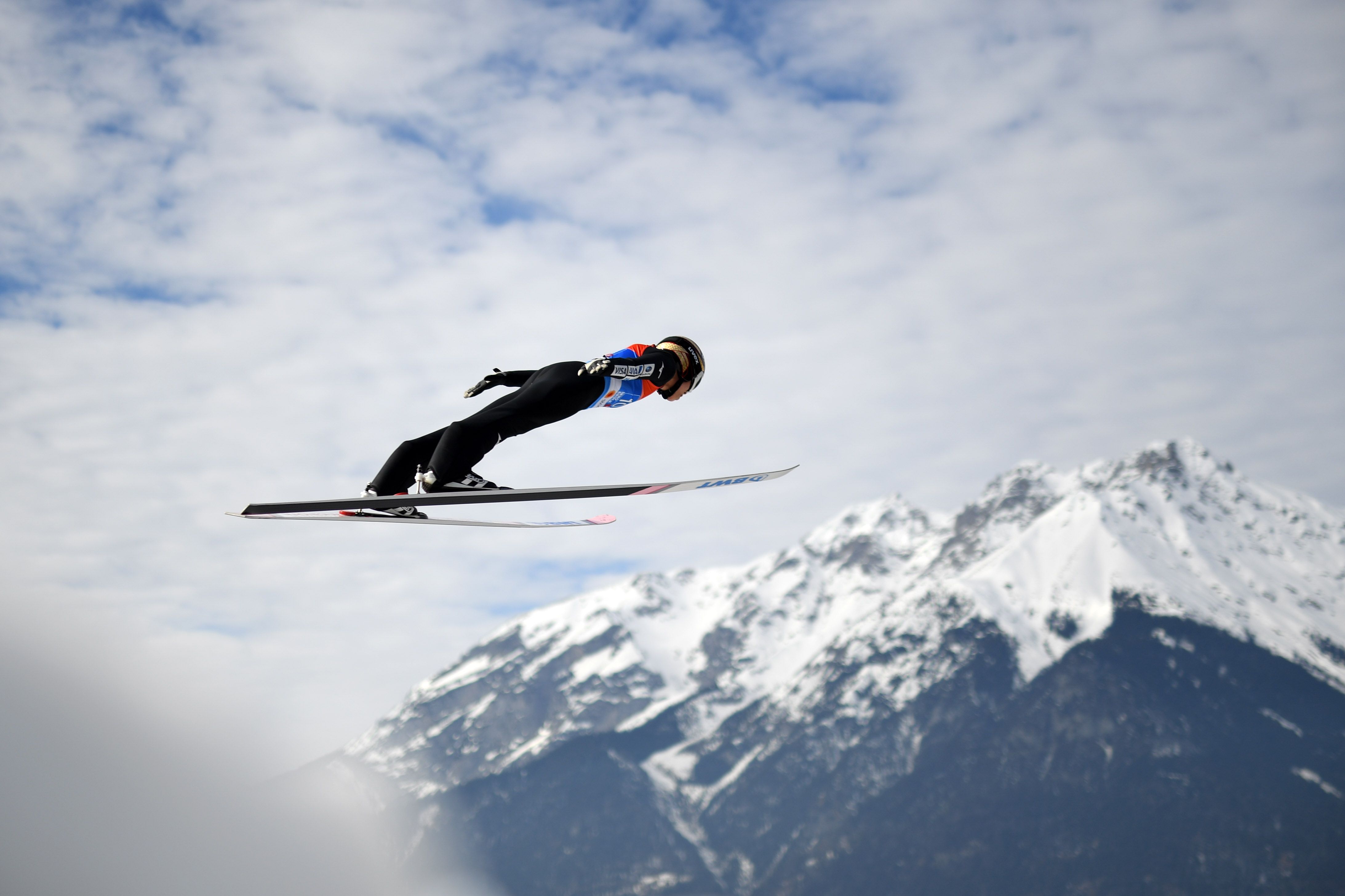 Photo: Matthias Hangst/Getty Images
Above: OSLO, Norway — Japan's Ryoyu Kobayashi made history on Sunday by becoming the first non-European to win the men's ski jumping World Cup overall title. "This is the biggest [feat] for me personally. It might be even bigger than [winning] the Olympics," he said. What a wild sport.
Below: MAMMOTH, California — Yūto Totsuka (the snowboarder who had to be stretchered off after a nasty fall in Pyeongchang) overcame challenging weather conditions to win the men's snowboard halfpipe finals at the World Cup season finale.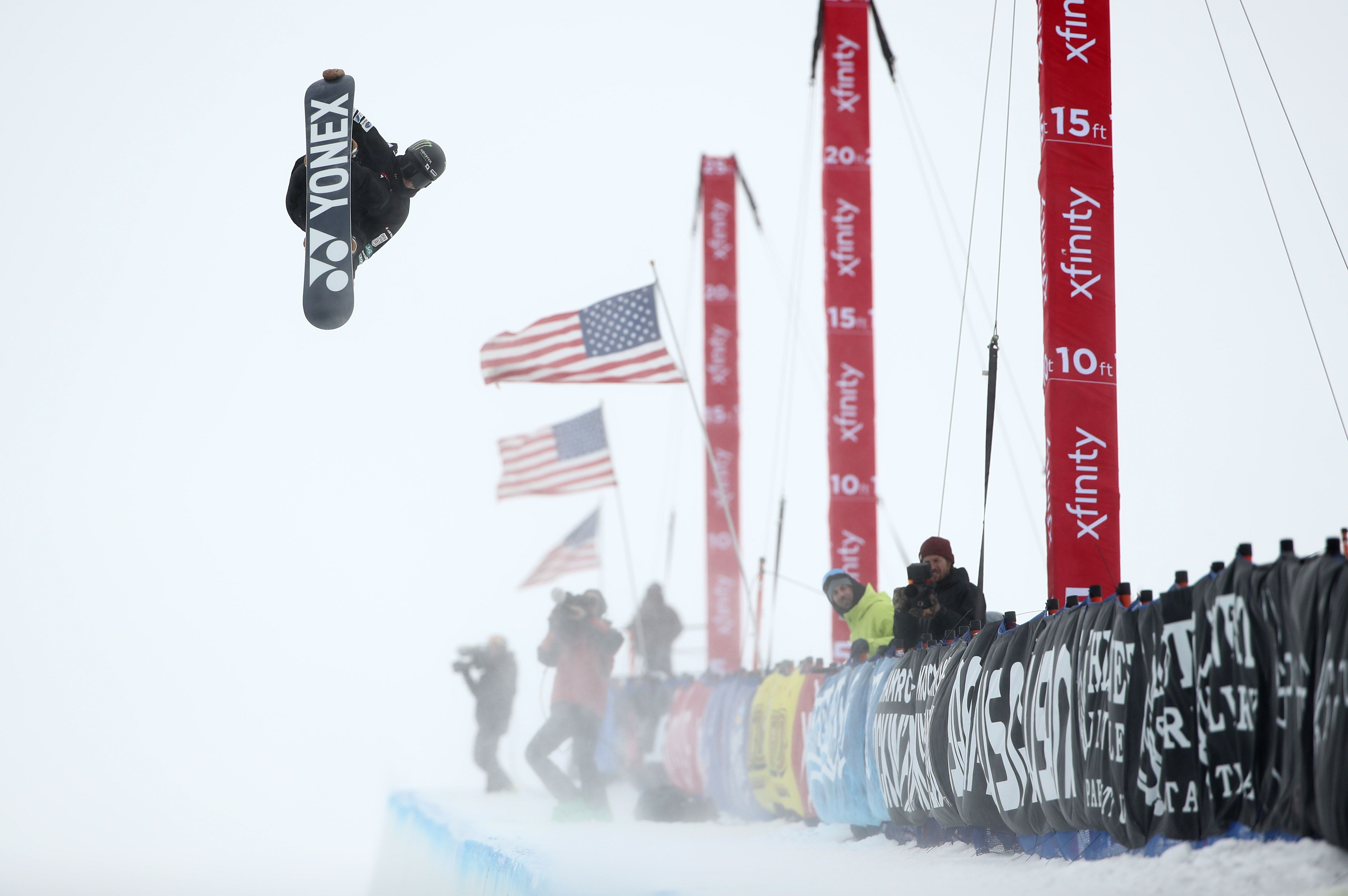 Photo: Ezra Shaw/Getty Images
9. Everything else
NBA: Clippers super sub Lou Williams passed Dell Curry for most career points scored as a reserve last night.
Tennis: "Board meetings, not backhands, are the talk of men's tennis," writes the NYT's Christopher Clarey. "Tension between the players and the tournaments over prize money and other issues have come to a head after the ouster of the ATP Tour's leader."
CBB: Former Penn basketball coach Jerome Allen, now an assistant with the Celtics, testified during a recent federal trial that he accepted roughly $300,000 in bribes from a Florida businessman to help get the man's son into Penn.
Media: Fox wants to compete with ESPN's "College GameDay, and they're assembling a "Mount Rushmore of college football over the last 15 years" to do it, per the New York Post. The dream team: Urban Meyer, Rob Stone, Reggie Bush, Brady Quinn and Matt Leinart.
NFL: Free agency tracker.
Thanks,
Kendall "Zinedine Zidane and Dick Butkus are two of the best names ever" Baker
Trivia answer: Dontrelle Willis (Marlins)