👋 Good morning! Let's sports.
🏀 WNBA playoffs: Sparks at Sun (6:30pm ET); Aces at Mystics (8:30pm ET)
Today's word count: 1,405 (5 minutes)
1 big thing: 🧠 Betting on analytics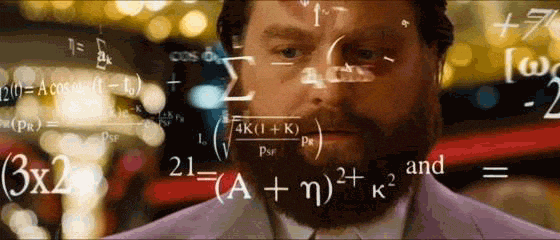 Retired MLB pitcher Michael Schwimer has put together a team of data analysts and machine learning experts to take on the corrupt tout industry (sellers of sports betting picks).
Driving the news: Schwimer's company, Jambos Picks, has raised $23 million and recently launched its paid subscription service that will provide customers with pick recommendations.
Schwimer is so confident in his team's ability to predict outcomes that Jambos Picks is offering bettors their money back if their picks don't win.
"The discounts vary depending on how long you subscribe, but the full 17-week plan, which costs $3,000, carries a $10,000 refund if the picks don't make money overall," per Bloomberg.
The backdrop: This isn't Schwimer's first foray into the world of analytics.
He's also the founder of Big League Advance, which is essentially a venture capital firm that uses predictive modeling to invest in minor leaguers (BLA offers players lump-sum payments in exchange for a share of their future MLB salary).
The big picture: I asked Schwimer how the idea for Jambos Picks came about, and the story he told me illustrates the sports world's evolving relationship with analytics.
From teams and athletes to sportsbooks and bettors, everyone is collecting and analyzing more data than ever before — and attempting to predict outcomes using that information has never been more en vogue.
Here's Schwimer:
"We put together this great group of statisticians from all these different sports — directors of analytics from NBA teams, machine-learning experts — and we initially thought we were going to bring our predictive models to sports teams.
"We thought we could go to the Knicks and say, 'Hey, you're playing the Rockets and you have a 30% chance to win this game, but if you use these lineups and do these things defensively, now you're at a 41% chance.'
"When all the teams told us to 'prove it,' that's when we looked at the sports betting space and realized it was the perfect place to do that. Because it's a scorecard. So Jambos Picks is really about proving that our model works.
"[Assuming this works], team ownership is a likely next step for us. In fact, in the next few months, we're hoping to close in on an ownership stake in a European soccer team where we'd use the same models to predict outcomes and build a team around that."
The bottom line: If you can best predict the outcome of a game, you, by definition, know more about what it takes to win that game than anybody else.
Whether you're placing a bet or building a roster, that information is incredibly valuable — and it's only going to increase in value as sports betting comes out of the shadows and analytics departments continue to expand.
2. 🏈 The year of the backup QB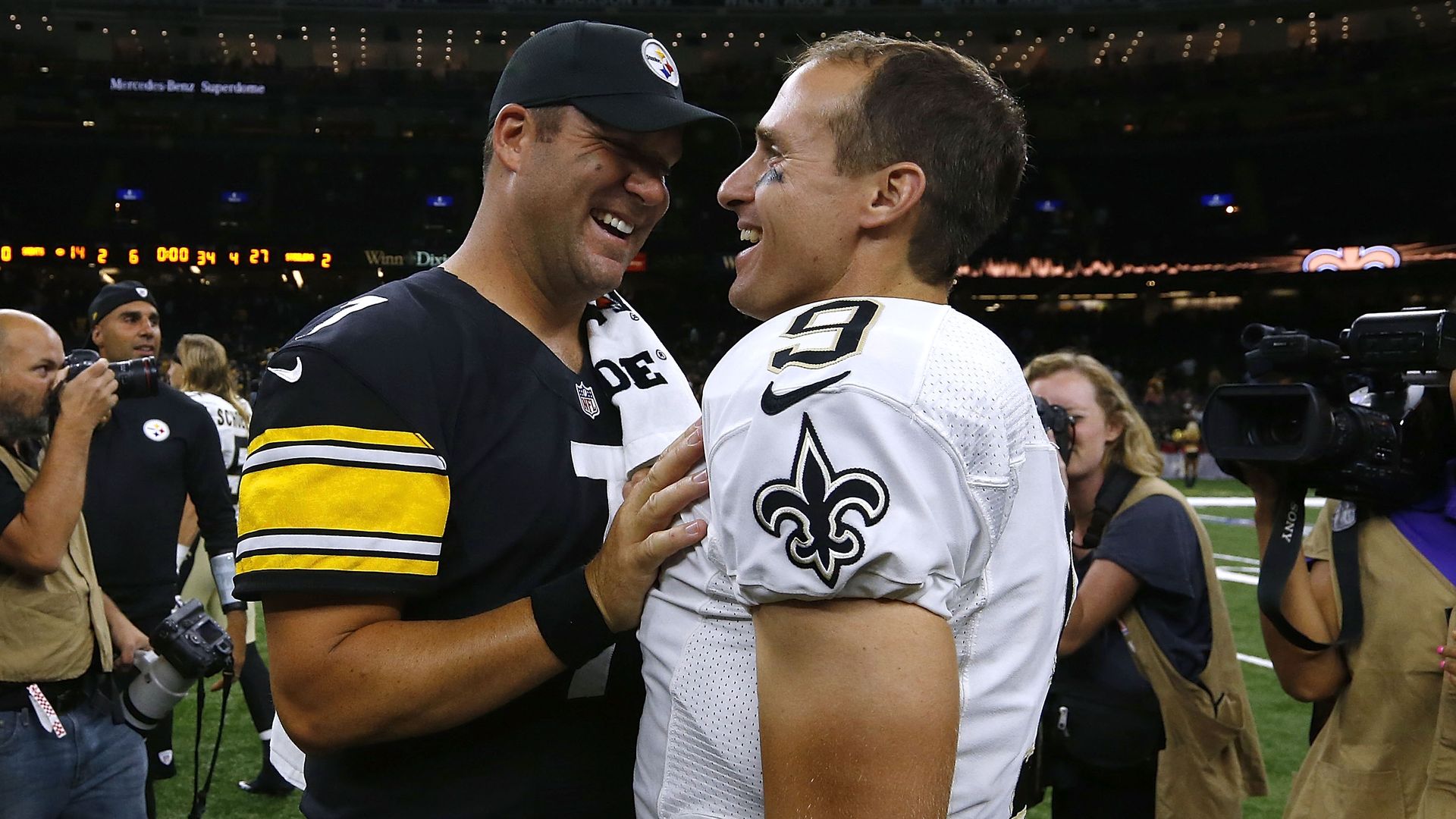 We're just 2 weeks into the NFL season, and QB injuries have already put a damper on it. Welcome to the year of the backup QB.
Driving the news: After suffering injuries on Sunday, Steelers QB Ben Roethlisberger is out for the year (elbow surgery), and Saints QB Drew Brees is expected to miss 6 weeks (thumb surgery).
Meanwhile, Jaguars QB Nick Foles broke his collarbone in Week 1, and Jets QB Sam Darnold missed last night's MNF game with mono (and then, right on cue, his backup got hurt).
The big picture: Looming over this unfortunate start to the season is former Colts QB Andrew Luck, whose shocking retirement in August put a new face on just how debilitating football can be.
Looking ahead: The NFL has gotten off to a great start ratings-wise, but QB injuries could negatively affect a bunch of upcoming primetime games.
The Steelers play 3 of their next 5 games in primetime, the Jaguars play the Titans on Thursday, the Saints play the Cowboys on SNF in 2 weeks and the Luck-less Colts are scheduled for 3 primetime slots.
The bottom line: Of the 12 teams that made the playoffs last season, the Eagles were the only one that didn't keep their starting QB healthy the whole year. It doesn't look like the league will be so lucky this time around.
More NFL:
3. 🎓 Power 5 schools employ just 4 female ADs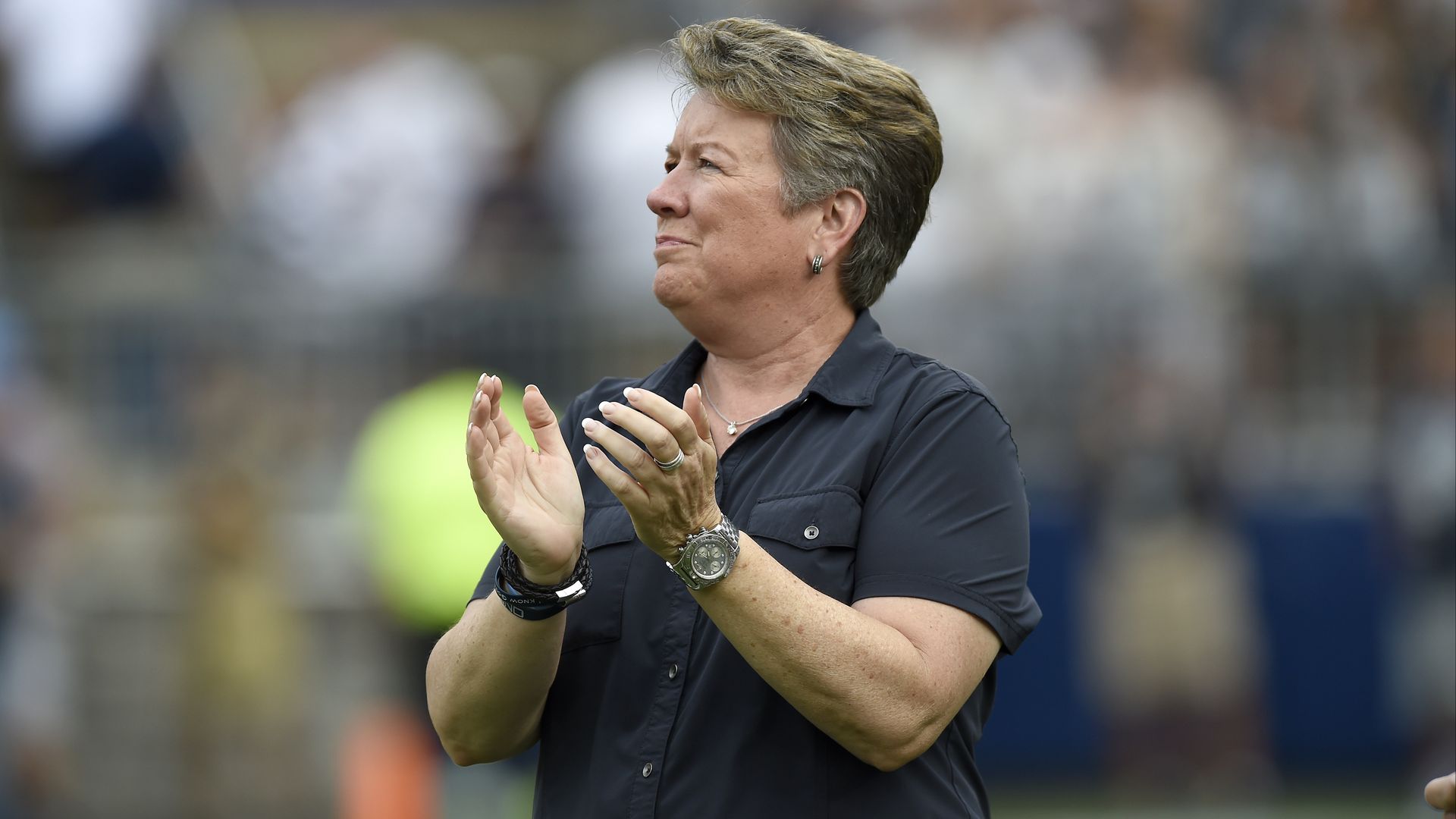 65 colleges make up the Power 5 conferences (ACC, Big Ten, Big 12, Pac-12, SEC), and only 4 of those schools have female athletic directors, per NYT.
Sandy Barbour, Penn State
Jennifer Cohen, Washington
Heather Lyke, Pittsburgh
Carla Williams, Virginia
Why it matters: 47 years after Congress passed Title IX, women make up nearly half of all college athletes. But the fact that just 4 have been put in charge of Power 5 schools is a stark reminder of the disparity that still exists.
"The Power 5 level is the most male dominated part of college athletics because of the money and because of big-time football and basketball, which have traditionally been sort of the male, boys' club things. It's much harder for women to break into these roles because of that."
— Patti Phillips, CEO of Women Leaders in College Sports, per NYT
The big picture: Despite their lack of representation at the top of the college sports pyramid, women are increasingly filling roles outside the Power 5 — and there is a growing sense that a cultural shift is underway.
By the numbers: 68 women were hired as athletic directors or conference commissioners across all of college sports in 2018, up from just 19 in 2002.
Go deeper: Spree of female executive hires a hopeful harbinger for a more diverse future (Front Office Sports)
4. 💰 By the numbers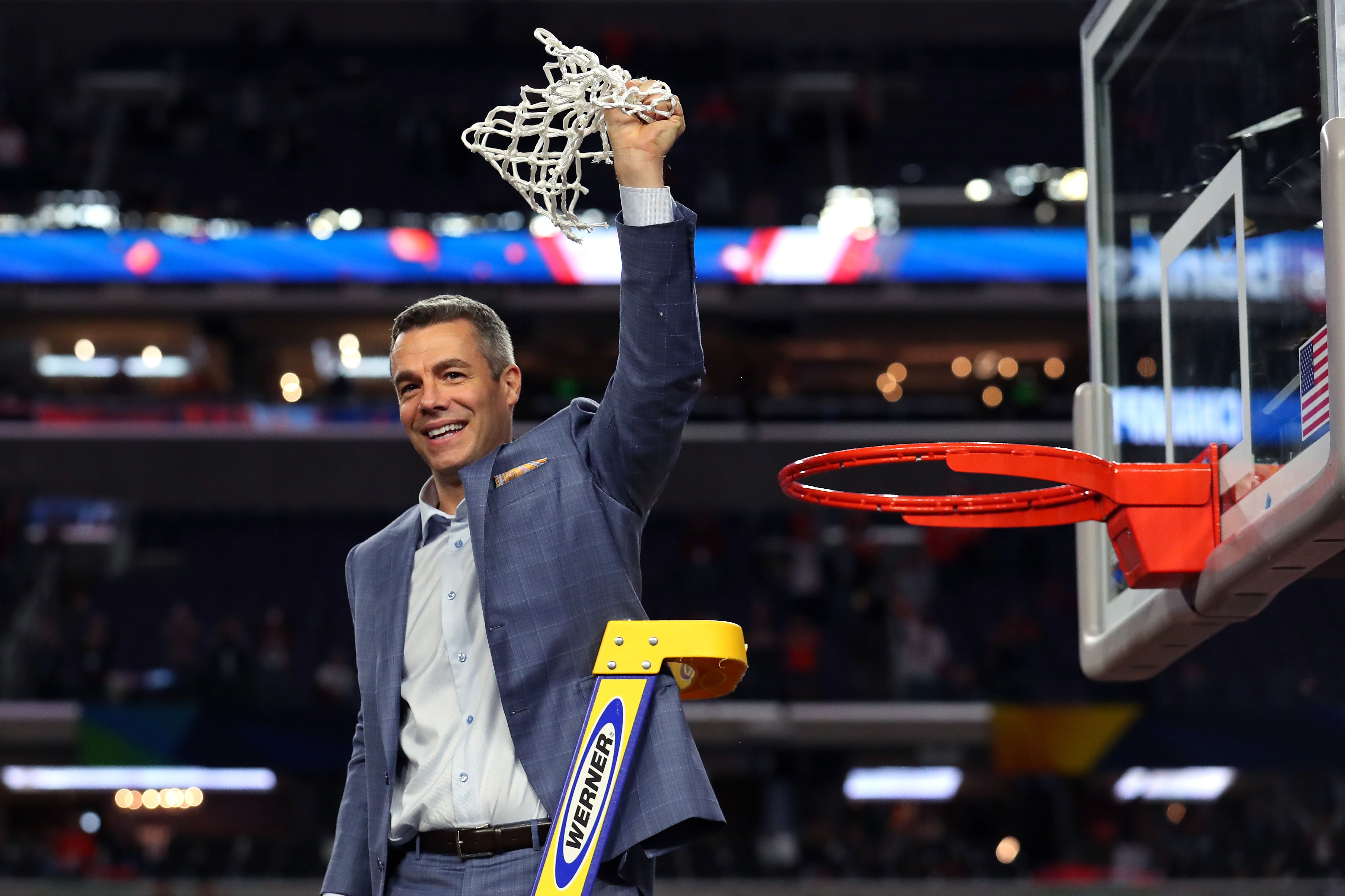 Tony Bennett. Photo: Tom Pennington/Getty Images
🏀 $500,000
Coming off a 2019 national championship, Virginia men's basketball coach Tony Bennett turned down a $500,000 raise, and instead asked that the money be used to pay his staff more and help the program.
Bennett: "I have more than enough, and if there are ways that this can help out the athletic department, the other programs and coaches by not tying up so much [in men's basketball], that's my desire."
🏈 $611 ticket
According to ticket marketplace Vivid Seats, the average ticket price sold on their platform for Saturday night's game between No. 3 Georgia and No. 7 Notre Dame was $611 (as of Sunday), making it this season's most expensive ticket.
The big picture: Since 2015, 4 of the 5 most expensive tickets for college football games, excluding bowls and the College Football Playoff, involved Georgia.
⚽️ $96 million
Advertisers spent $96 million on U.S. television commercials during the 2019 Women's World Cup, according to WSJ (subscription). That's more than double the previous estimate.
5. 🏉 The Rugby World Cup starts Friday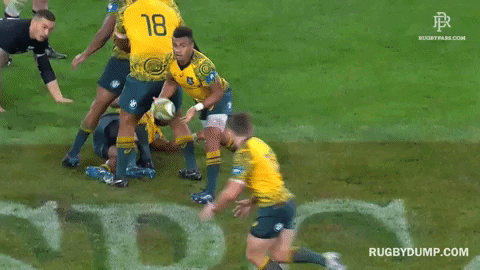 The Rugby World Cup opens Friday in Tokyo, where 19 countries will attempt to do the improbable and knock off 2-time defending champion New Zealand All Blacks.
The U.S. is ranked No. 13 in the world, and is in a Group of Death with England (3), France (8), Argentina (11) and Tonga (15).
Go deeper: Tournament preview (NYT)
6. Sept. 17, 1920: 🏈 The NFL is born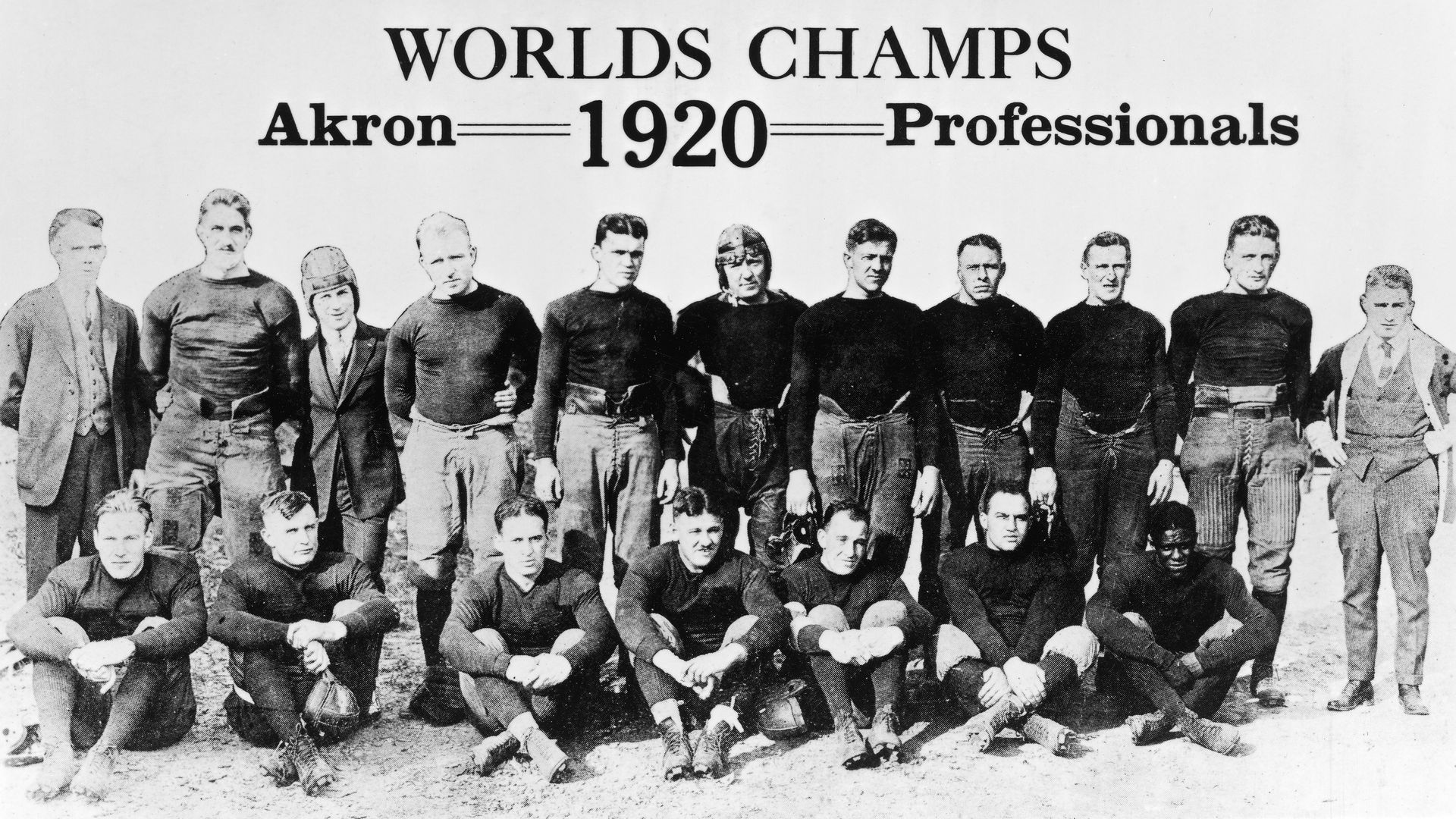 99 years ago today, representatives from 11 pro football clubs met in an automobile showroom in Canton, Ohio and formed the American Professional Football Association, which was renamed the NFL 2 years later.
The backdrop: In 1920, pro football lived in the shadow of the college game and was confined mostly to small Midwestern industrial cities. The clubs present at the meeting:
Ohio: Akron Professionals, Canton Bulldogs, Cleveland Indians, Dayton Triangles, Massillon Tigers
Illinois: Decatur Staleys, Rock Island Independents, Racine Cardinals
Indiana: Hammond Pros, Muncie Flyers
New York: Rochester Jeffersons
The big picture: The Massillon Tigers and the Muncie Flyers later withdrew from the league, while the Buffalo All-Americans, Chicago Tigers, Columbus Panhandles and Detroit Heralds joined, giving the AFPA 13 teams.
The Akron Professionals were named champions of the 1920 season — a controversial decision given that there was no playoff system in place.
The Racine Cardinals now play in Arizona, and the Decatur Staleys moved to Chicago and changed their name to the Bears in 1922 — the same year the APFA rebranded itself as the NFL.
Go deeper: The birth of the NFL (History)
7. 🏈 NFL trivia
The Jets are the first team to play 3 different QBs (Sam Darnold, Trevor Siemian, Luke Falk) in their first 2 games since the 2009 Panthers.
Question: Can you name the 3 QBs the Panthers used?
Hint: Their initials are J.D., J.M. and M.M.
Answer at the bottom.
8. The Ocho: ⛷ Skiing at the ballpark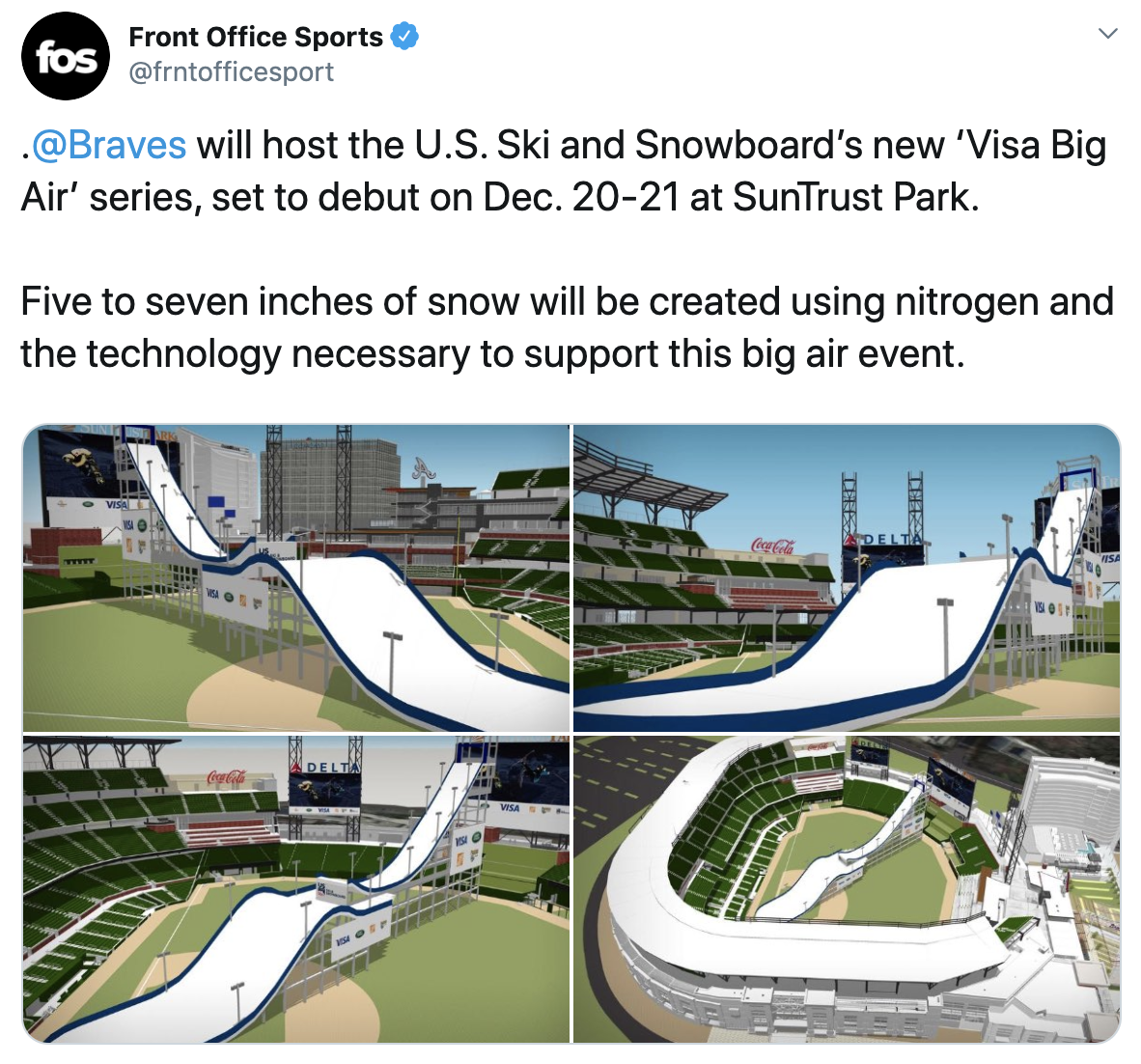 Screenshot: @frntofficesport (Twitter)
The Atlanta Braves and U.S. Ski & Snowboard are teaming up to host Visa Big Air, a 2-day competition featuring some of the world's best freeskiers and snowboarders.
The details: 800 tons of snow will be brought in, and a 15-story scaffold jump structure will be installed at SunTrust Park.
"Athletes will drop into an approximately 40-degree in-run, then launch themselves off the jump at speeds up to 40 mph to perform their biggest tricks while traveling up to 70 feet in the air." (MLB)
See you tomorrow,
Kendall "Decatur Staleys super fan" Baker
Trivia answer: Jake Delhomme, Josh McCown and Matt Moore