February 03, 2023
🎉 Happy Friday! Make somebody's day today.
📆 On this day (Feb. 3, 2002): 21 years ago today, Tom Brady and the Patriots beat the heavily favored Rams, 20-17, in Super Bowl XXXVI, birthing the greatest dynasty in NFL history.
Today's word count: 1,791 words (7 minutes).
Let's sports...
1 big thing: ⛳️ Max and the muni
This past Saturday, Max Homa earned $1.6 million for winning the Farmers Insurance Open at Torrey Pines. Two days later, he earned $677.50 for winning a skins game at his local municipal golf course.
The big picture: Celebrating a Tour victory with a round at the muni is very on-brand for the 32-year-old Homa — part of a new generation of pro golfers committed to making the sport more approachable.
Between the lines: Papago Golf Course, the Phoenix-based track where Homa played on Monday, isn't like most munis. Arizona State calls the course home, and Homa isn't the first pro to show up for Monday skins.
"It's a unique game because although there's skins, there's also low gross, a deuce pot, low final 5 holes, etc," Homa told me in an interview.
The Cal-Berkeley grad won $400 for low gross, plus additional money for his back-nine 31 ($60), finishing T2 in par-3 scoring ($80.50), making a 2 ($27) and finishing second in "final five" scoring ($110), per Golf.com.
What he's saying: Homa, who lives in Scottsdale with his wife and newborn son, began playing at Papago during the early months of the pandemic.
"We would play most Mondays to get out and compete. ... It's golf in the truest form to me and there's some great players."
What makes Papago special? "I think the allure is the juxtaposition of pros playing there, mixed with Sunday golfers playing for an excuse to drink some beers with their buddies."
The last word: I was curious about Homa's mindset. How does one approach a low-stakes game two days after winning on the PGA Tour? Was he there to compete? Work on something specific? Just have fun?
"My mindset is the same as always. Shoot the lowest score I can, try some shots I've been working on, and kick everyone's ass."
— Max Homa
Go deeper: Max Homa isn't normal. He's far more interesting than that (Golf.com)
2. 🏀 Your 2022-23 NBA All-Stars
We already knew the NBA All-Star starters...
East: Giannis Antetokounmpo (Bucks), Kyrie Irving (Nets), Donovan Mitchell (Cavaliers), Kevin Durant (Nets), Jayson Tatum (Celtics)
West: LeBron James (Lakers), Nikola Jokić (Nuggets), Steph Curry (Warriors), Luka Dončić (Mavericks), Zion Williamson (Pelicans)
Now we know the reserves...
East: Joel Embiid (76ers), Jaylen Brown (Celtics), Bam Adebayo (Heat), Jrue Holiday (Bucks), DeMar DeRozan (Bulls), Julius Randle (Knicks), Tyrese Haliburton (Pacers)
West: Ja Morant (Grizzlies), Domantas Sabonis (Kings), Damian Lillard (Trail Blazers), Paul George (Clippers), Shai Gilgeous-Alexander (Thunder), Lauri Markkanen (Jazz), Jaren Jackson Jr. (Grizzlies)
Biggest snubs: Pascal Siakam (Raptors), Anthony Davis (Lakers), De'Aaron Fox (Kings), James Harden (76ers), Jalen Brunson (Knicks), Anthony Edwards (Timberwolves), Trae Young (Hawks), Jimmy Butler (Heat)
What to watch: Durant and Williamson are currently injured. If they (or anybody else) can't play, Adam Silver will choose a replacement.
🚨 In related news ... Giannis went off again on Thursday night, scoring 54 points and grabbing 19 rebounds in a comeback win over the Clippers — his third 50-point effort in his last 11 games.
3. ⚽️ MLS valuations: First $1B franchise
LAFC is the first MLS franchise to be worth $1 billion, per Forbes' latest valuations. Not bad for a team that joined the league less than a decade ago for a $110 million expansion fee, Axios' Jeff Tracy writes.
By the numbers: The average MLS team is worth $579 million, up a staggering 85% since 2019, the last time Forbes published these figures.
The big picture: Even the least valuable franchise right now (Colorado Rapids: $350 million) is worth more than the average franchise was just four years ago ($313 million).
4. ⚡️ Lightning round
🎟️ History is expensive: Tickets to see LeBron James potentially break the NBA scoring record on Tuesday at home against the Thunder — two games from now, with him 63 points shy — are as high as $92,000.
🚲 Cycling crash: A rider was left dangling from a bridge (he's OK) after a peloton crash led to a massive pileup during the Étoile de Bessèges in southern France. The rest of the stage was canceled to allow medical personnel to care for the injured.
🏀 Sky exodus: Candace Parker (Aces), Courtney Vandersloot (Liberty), Azura Stevens (Sparks) and Allie Quigley (sitting out the season) have all left the Chicago Sky this offseason, leaving the 2021 WNBA champs with just three players from that title-winning team.
🏀 Streak snapped: UAB ended No. 19 FAU's 20-game winning streak on Thursday, which was the longest active streak in D-I men's hoops. Eastern Washington now has the longest active streak (12 games).
🐍 Slithery surprise: A foursome of golfers in Sydney, Australia, was met with quite the surprise on Thursday when a poisonous, red-bellied black snake slithered out of the cup on the second green. They agreed to take two-putts, moving onto the third hole unscathed.
5. ⚾️ Caribbean Series gets underway
The 65th Caribbean Series, which pits the champions of eight Latin American winter leagues against each other, began Thursday in Greater Caracas, Venezuela, Jeff writes.
The intrigue: With Cuba returning after a three-year absence and Curaçao making its debut, this is the largest field in history.
How it works: The top four finishers from a 28-game round robin — seven games per team — will meet in the semifinals on Feb. 9, with the winners advancing to the championship the following day.
The teams:
🇩🇴 Tigres del Licey (Dominican Republic): They've won a record 10 Caribbean Series, though none since 2008. Robinson Canó anchors the offense after hitting .417 in last year's tournament.
🇵🇷 Indios de Mayagüez (Puerto Rico): They're seeking their third championship behind reigning league MVP Edwin Díaz — not to be confused with the All-Star Mets closer.
🇻🇪 Leones del Caracas (Venezuela): They reached the tournament after five-year MLB vet Harold Castro hit the first championship-winning walk-off HR in Venezuelan League history on Monday.
🇲🇽 Cañeros de Los Mochis (Mexico): They're vying for their first title behind reigning league MVP Yasmany Tomás, who spent four years with the D-Backs including a 31-homer campaign in 2016.
🇵🇦 Federales de Chiriquí (Panama): Panama returned in 2019 for the first time since 1960, not only hosting that year's tournament but winning it, too. The Federales are seeking their first title.
🇨🇴 Vaqueros de Montería (Colombia): Colombia made its Caribbean Series debut in 2020, going 0-10 overall in its first two years before last year's representative pulled a massive upset and won the whole thing.
🇨🇺 Agricultores (Cuba): Cuba, which hosted the inaugural Caribbean Series in 1949 and has won eight titles as a nation, returns after a three-year absence stemming from visa issues.
🇨🇼 Wildcats KJ74 (Curaçao): The newcomers are stacked with talent, including four-time Gold Glove winner Andrelton Simmons, 10-year MLB vet Jonathan Schoop and nine-year MLB vet Jurickson Profar.
Looking ahead: Next year's tournament will be held in the U.S. for the first time since 1991.
Go deeper: What to know about the Caribbean Series (The Athletic)
6. 🏀 The Hawks are in perfect balance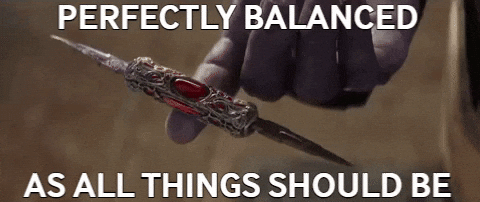 The Hawks are having the most symmetrical, balanced season imaginable, Jeff writes.
They're 26-26, including 17-17 against the East and 9-9 against the West.
They've won 13 games at home and 13 on the road.
They've scored 6,057 points and allowed 6,057 points.
At 8th place in the East, there are seven teams with a better record and seven teams with a worse record.
7. 🌎 The world in photos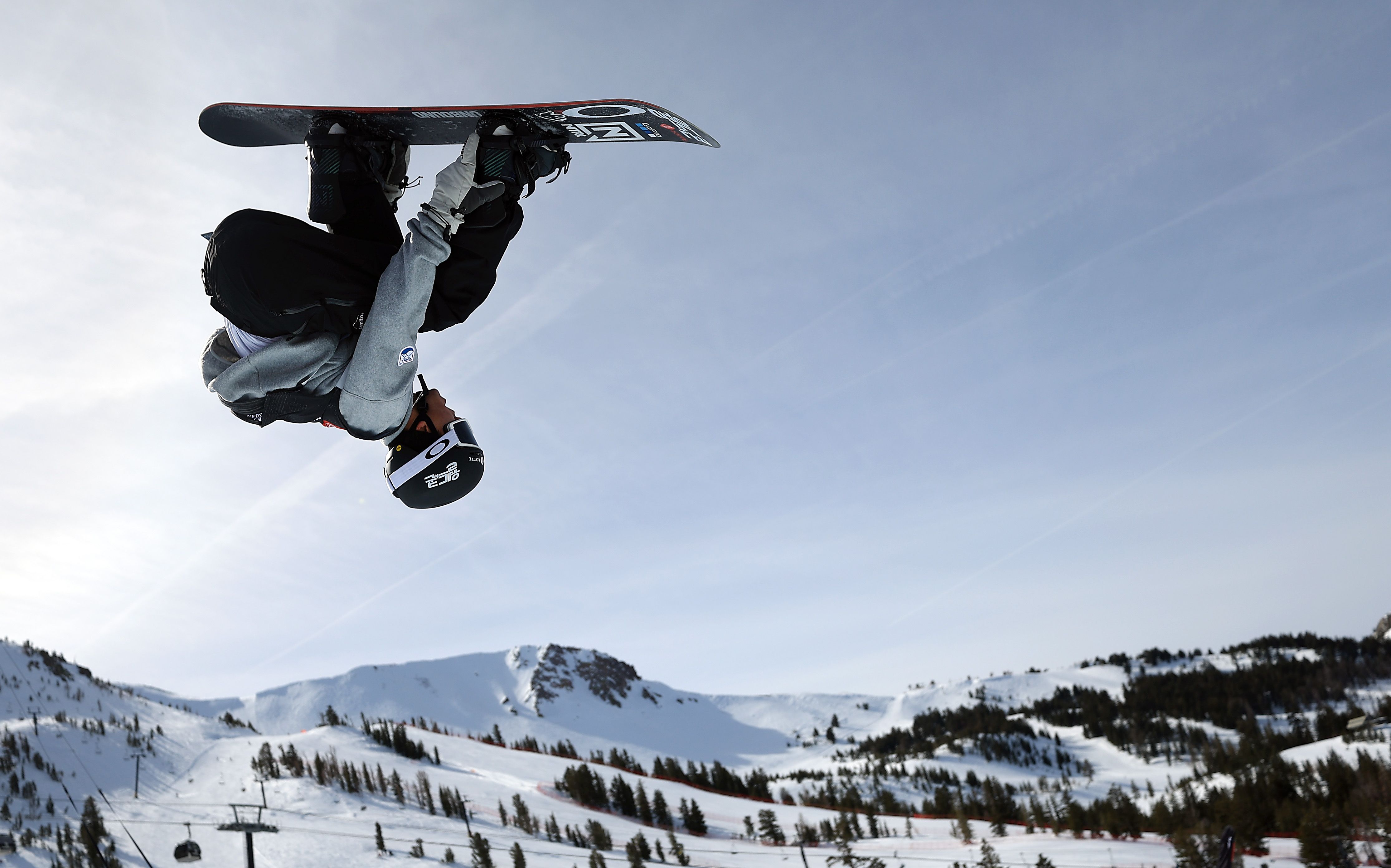 MAMMOTH LAKES, California — The best skiers and riders in the world are in Mammoth Lakes, a small resort town in the Sierra Nevada foothills, for this weekend's U.S. Grand Prix Slopestyle and Halfpipe World Cups.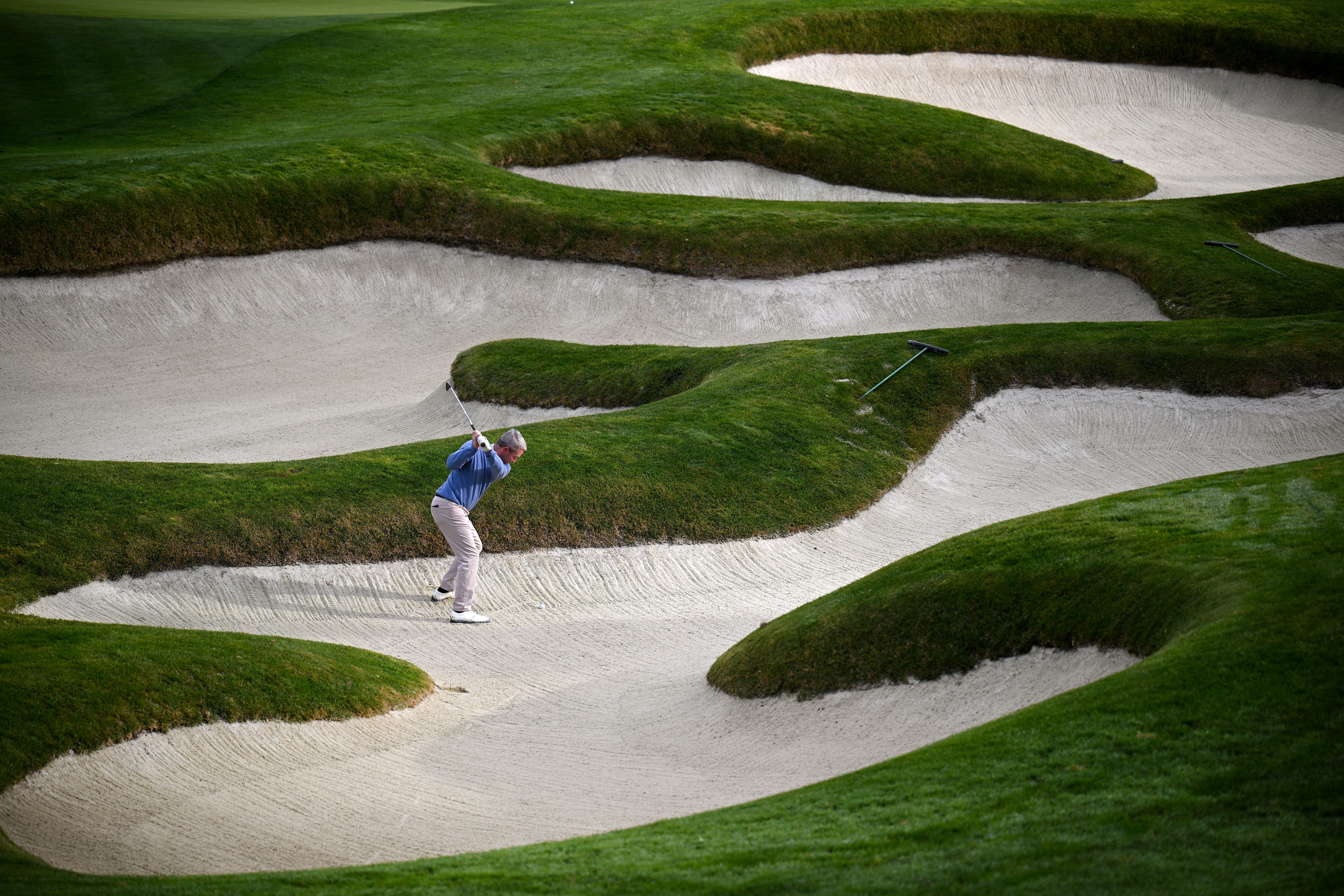 PEBBLE BEACH, California — In case you ever find yourself playing in the Pebble Beach Pro-Am, a word of advice: This is not where you want to be.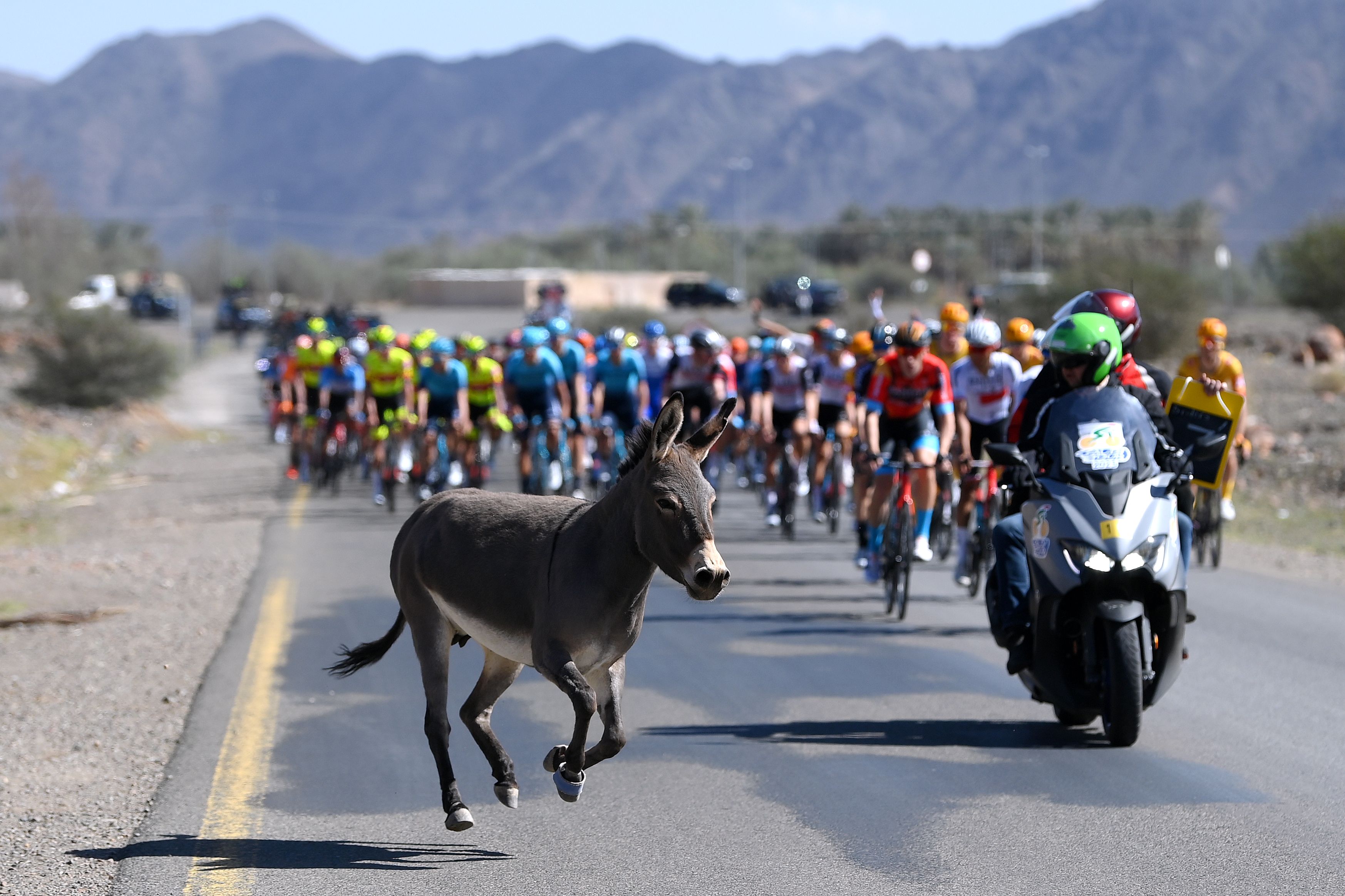 ABU RAKAH, Saudi Arabia — A donkey crosses in front of the peloton during Stage 3 of the 2023 Saudi Tour.
8. 📺 Watchlist: NHL All-Star Weekend
NHL All-Star Weekend is upon us, with 44 of the league's best players descending on Sunrise, Florida, for two days of festivities.
Friday: Skills Competition (7pm ET, ESPN) … Seven events including Splash Shot (target practice/dunk tank), Pitch 'n Puck (golf combined with hockey), Fastest Skater and Hardest Shot.
Saturday: All-Star Game (3pm, ABC) … Single-elimination, 3-on-3 tournament featuring one team from each of the NHL's four divisions.
More to watch:
9. 🏈 Trivia correction!
We're idiots.
Correction: Thursday's trivia question about Tom Brady and Trent Dilfer being the only QBs to win a Super Bowl in their first year with a team was wrong in the most absurd way possible, given Matthew Stafford literally did that last year with the Rams. Mea culpa.
We'll be back with more (correct) trivia questions next week!
10. 🏖 1 fun thing: Tracing Tom's video
Martin Vassolo, our colleague from Axios Miami, found the spot where Tom Brady recorded his retirement video.
"As soon as my wife Marta and I saw the beachside social media video, we knew the backdrop looked familiar. Turns out, it was about a mile away from our apartment, on a public beach in the tiny town of Surfside where I grew up."
Context: The beach is within walking distance of the Indian Creek mansion that Brady and ex-wife Gisele Bündchen reportedly bought in 2020, which is being renovated.
Enjoy the weekend,
Kendall "Idiot sandwich" Baker
🙏 Have the best day! Follow us for more (@kendallbaker and @jeffreytracy). Friends can sign up here. Thanks to Carolyn DiPaolo for copy edits.