Axios Space
January 14, 2020
Thanks for reading Axios Space. At 1,195 words, this week's newsletter will take you about 4 minutes to read.
Please send your tips, questions and satellite constellation designs to [email protected], or just reply to this email.
1 big thing: The earthly limit on satellite ambitions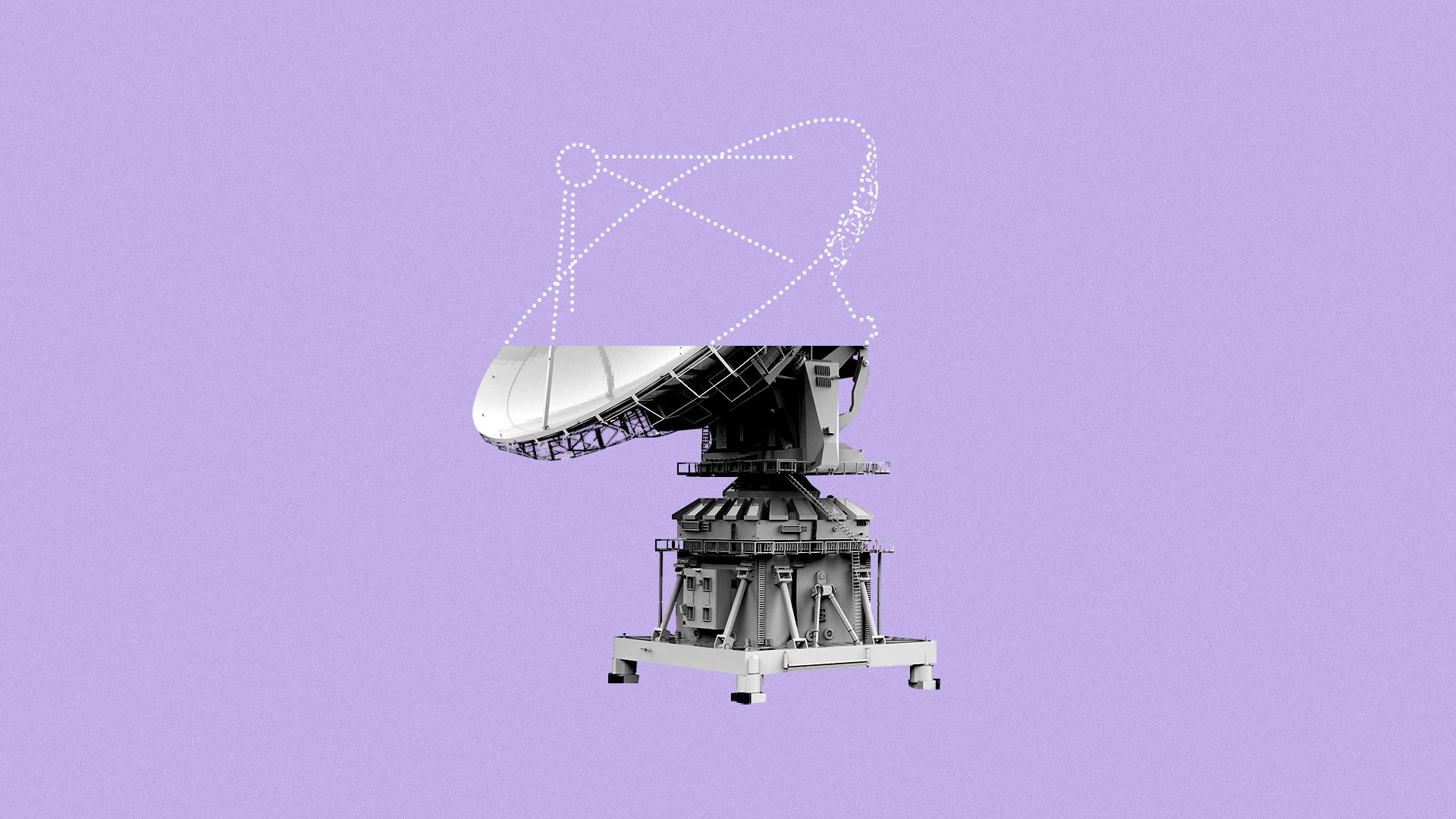 SpaceX, Amazon and others have high hopes for launching constellations of satellites that will provide internet to the globe, while some startups hope to nearly continuously beam back images from space.
But the industry's growth is limited by the earthly half of the equation: ground infrastructure needed to receive data and control the satellites themselves, I write with Axios' Alison Snyder.
Why it matters: Investments in the roughly $277 billion satellite industry are mostly funneled into space-based assets, not the ground infrastructure needed to keep those satellites functioning.
In 2018, investors funneled about $110 million into companies focusing on building ground segments to facilitate satellite communication, while about $845 million was invested in satellite constellations and airborne platforms used to collect data, according to SpaceNews.
"We often advise investors to look on the ground segment side for underexploited opportunities," Carissa Christensen, CEO of Bryce Space and Technology, told Axios.
"The satellites are usually the flashier, more sexy part of the company, but there's a lot of critical infrastructure that surrounds it," Mike Safyan, vice president of launch at Planet, a company that operates more than 100 satellites, told Axios.
What's happening: A number of companies are looking to build out that infrastructure, including receiving and relaying stations, and capitalize on increasing demand from governments and companies.
In 2019, Amazon announced it would start providing ground station services for customers around the world, and last month it added a new location in Sweden. Other players include RBC Signals and Italian ground station operator Leaf Space.
Companies hoping to launch hundreds of satellites to beam internet to people all over the planet are also working to develop user terminals that their customers would use to log on from their homes.
The catch: Earth itself comes with a host of challenges.
It's covered in water, limiting locations for ground terminals.
Each country has its own regulatory framework that needs to be followed.
"One of the common challenges is actually the need for greater internet bandwidth on Earth to more rapidly get the data downlinked and buffered at the ground station sites back to the cloud for processing," says Duncan Eddy, space operations lead at Capella Space, a user of Amazon's ground station services.
And analysts question whether there will be enough consumer demand to support the satellite internet industry at large even if the ground infrastructure is set up to support them.
"I think the market is a lot smaller than most of these systems anticipate, and the reality is that they're going to run out of customers before they run out of technology," industry analyst Tim Farrar told Axios.
The bottom line: As the satellite industry grows, infrastructure on the ground needs to expand and improve to keep those spacecraft healthy and functional in orbit.
2. The next great observatories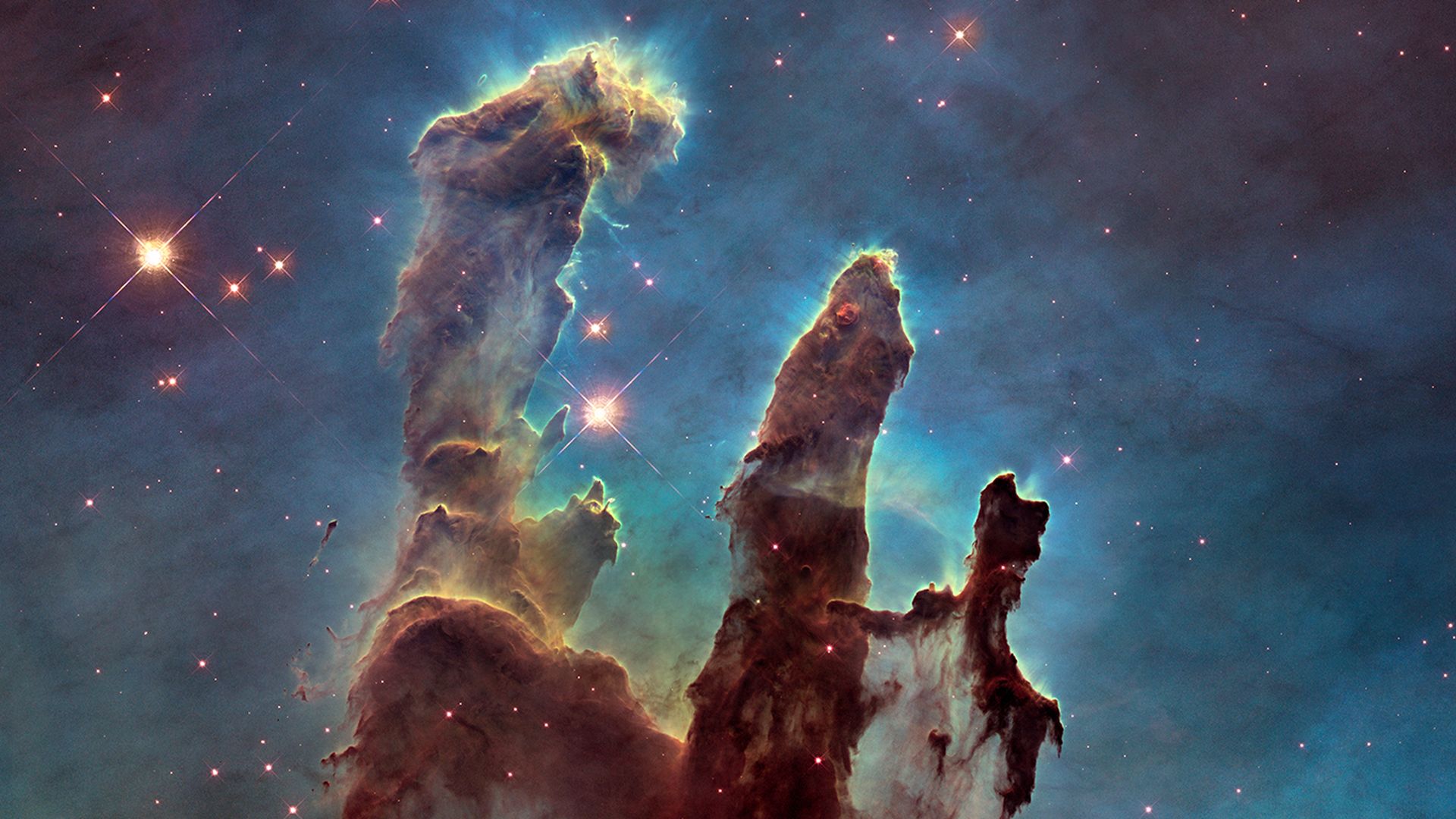 Four groups of competing astronomers and astrophysicists have teamed up to present a grand vision for NASA as the community grapples with what the agency's science program should prioritize.
Driving the news: Billed the "New Great Observatories," the teams behind the Lynx, LUVOIR, HabEx and Origins missions are advocating that NASA commit to building all four of these expensive, large space telescopes.
"These are four astonishing visions that really are this unified vision for a new constellation of great observatories," astrophysicist Grant Tremblay told Axios.
The big picture: The lobbying comes as the astronomy and astrophysics communities work to set priorities for NASA's next 10 years of astronomy in its decadal survey.
The document's recommendation about which of these flagship missions should be funded holds major weight in the community.
Details: If all four missions are developed and funded, it could allow NASA the opportunity to have all of them up and running together in the next few decades, giving scientists a chance to peer into the universe as never before.
LUVOIR and HabEx are both focused on discovering and characterizing potentially Earth-like planets far from our solar system.
Lynx is an X-ray observatory designed to illuminate the light of distant stars, learn more about how black holes evolved and understand the structure of the universe.
The Origins Space Telescope is expected to help scientists gather data on how galaxies and planets themselves formed, potentially illuminating the origins of life.
Yes, but: It won't be cheap to make this plan happen. According to the collaboration, it would take about $1 billion in extra annual funding to have three of these missions in space by the mid-2040s.
The scientific community has also become somewhat wary of big missions after cost overruns and technical issues have plagued the development of the nearly $10 billion James Webb Space Telescope expected to launch next year, so four of these large missions at a time might be a hard sell.
3. Newly minted astronauts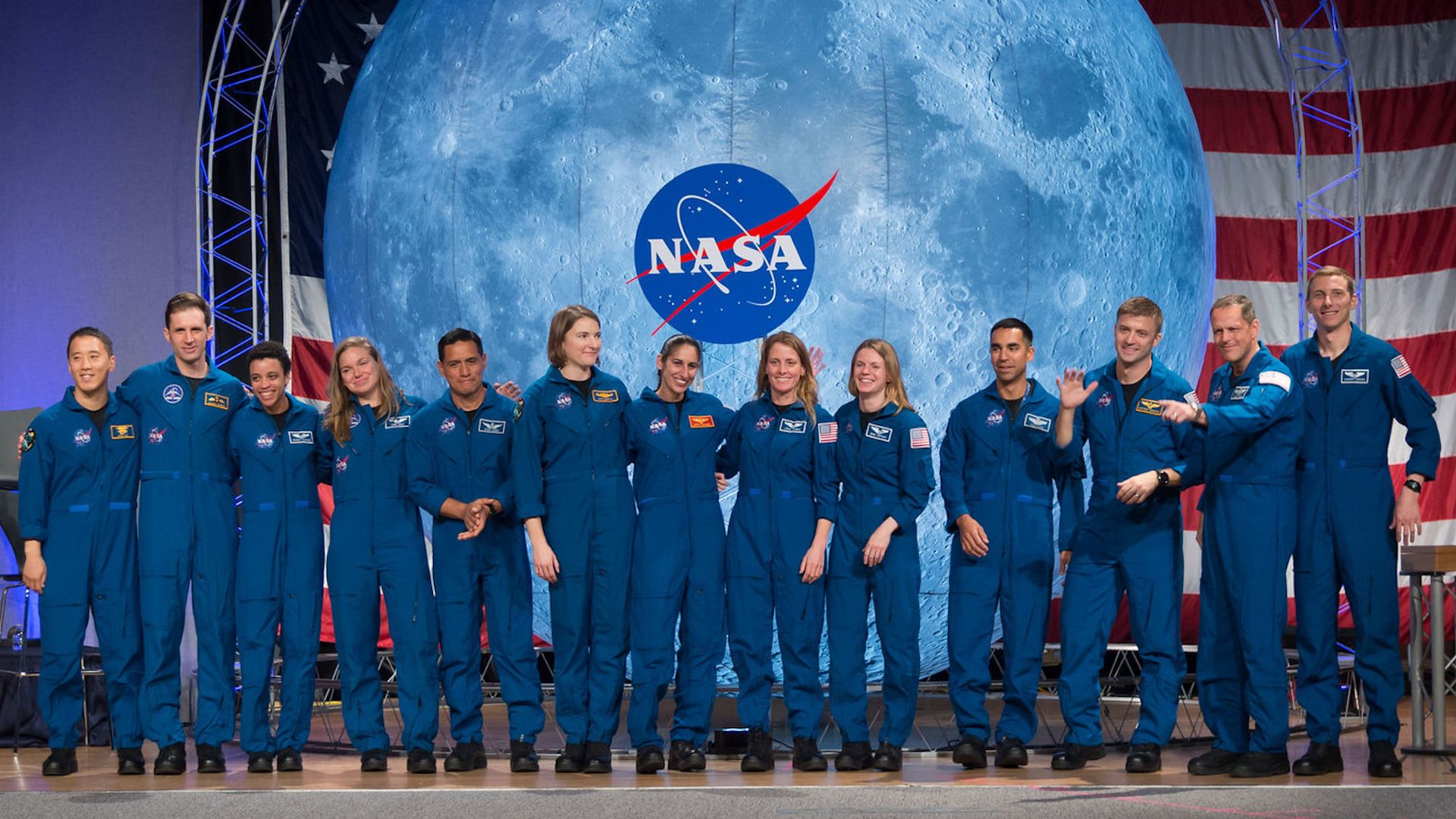 Newly graduated NASA astronauts are looking to the Moon, the International Space Station and even Mars as possible destinations.
Why it matters: Astronauts are NASA's charismatic public face, and the new class of 11 — known as the Turtles — will be at the forefront of the space agency's plans to return to the Moon as part of its Artemis program.
But perhaps more than that, this diverse class of astronauts represents the space agency's hunger for human spaceflight in a post-space-shuttle, post-Apollo world.
"If you look back at the Apollo missions, it was this incredible unifying thing," new astronaut Zena Cardman told Axios of her view on Artemis. "And now [there is] the chance to do that — something of that magnitude again — but to do it differently and sustainably; to go and to stay."
Details: The Turtles graduated in the first-ever public astronaut graduation ceremony held by NASA on Friday.
Each of the graduates received a pin to commemorate the graduation after about two years of training.
In total, NASA now has 48 active astronauts.
During their candidacy, the astronauts were put through their paces training for spacewalks, learning the Russian language and figuring out the general ins and outs of becoming an astronaut.
What's next: The new astronauts now await flight assignments as they rotate through various jobs supporting their colleagues on the space station and on the ground.
NASA also has plenty of kinks to work out with Artemis as the agency aims to send people to the Moon by 2024. Congress doesn't appear to be supportive of the timeline laid out by the Trump administration.
4. Out of this world reading list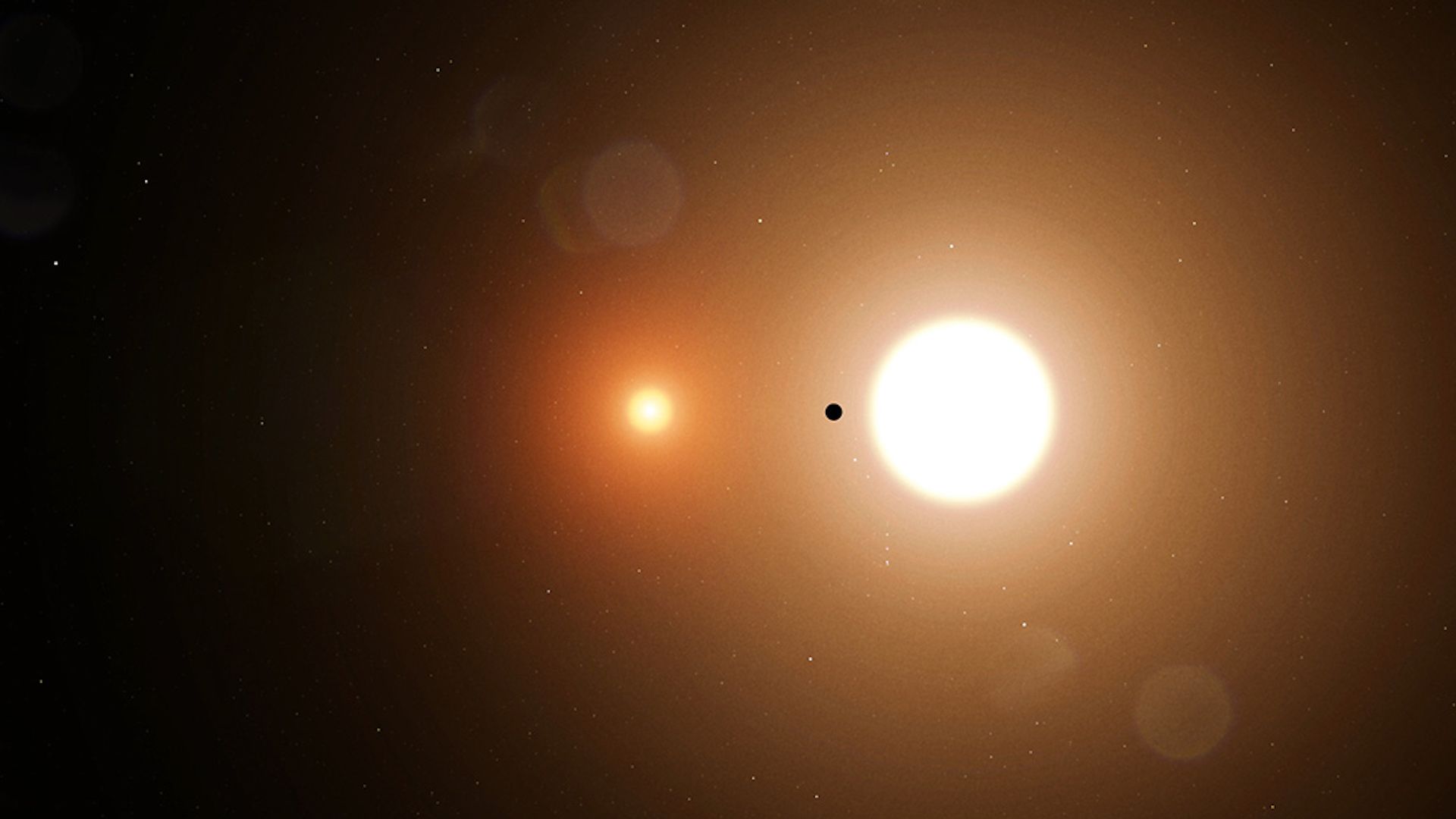 An influential female astronomer is getting her due (Marina Koren, The Atlantic)
New NASA discovery is one special world (Meghan Bartels, Space.com)
Study of launch market says Air Force should support three providers (Sandra Erwin, SpaceNews)
NASA intern discovers new exoplanet (Orion Rummler, Axios)
5. Your weekly dose of awe: Smoke above Australia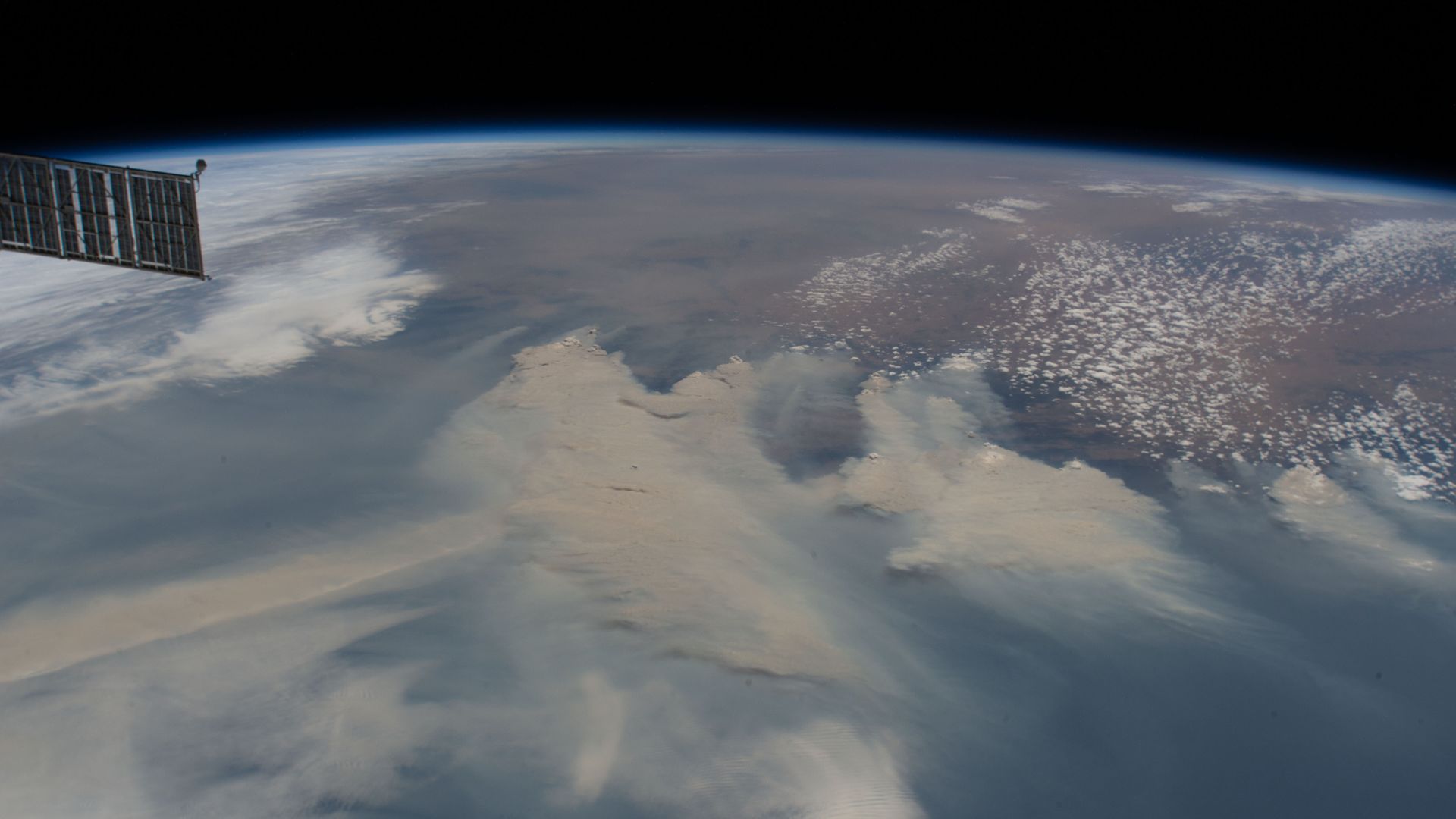 The sheer size and scale of the fires raging in Australia can perhaps best be seen from space.
Astronauts on the International Space Station caught sight of smoke from the historic fires raging in Australia earlier this month.
The station was orbiting 269 miles above the Tasman Sea when this photo was taken on Jan. 4.
This season's bushfires in Australia have been far worse than usual, with severe drought and higher-than-normal heat fueling the flames.
The big picture: Australia's extreme fires have been made worse by climate change, which exacerbated the country's hot and dry conditions.
Thanks for spending time with me this week! If this email was forwarded to you, subscribe here. 📡
Editor's note: Story 2 was corrected to show the time frame in which these telescopes could launch to orbit is by the mid-2040s (not within 10 years).