Axios Space
January 21, 2020
Thanks for reading Axios Space. At 1,153 words, this week's newsletter will take you about 4 minutes to read.
Please send your tips, questions and million-dollar telescope ideas to [email protected], or just reply to this email.
1 big thing: Astronomy's existential crisis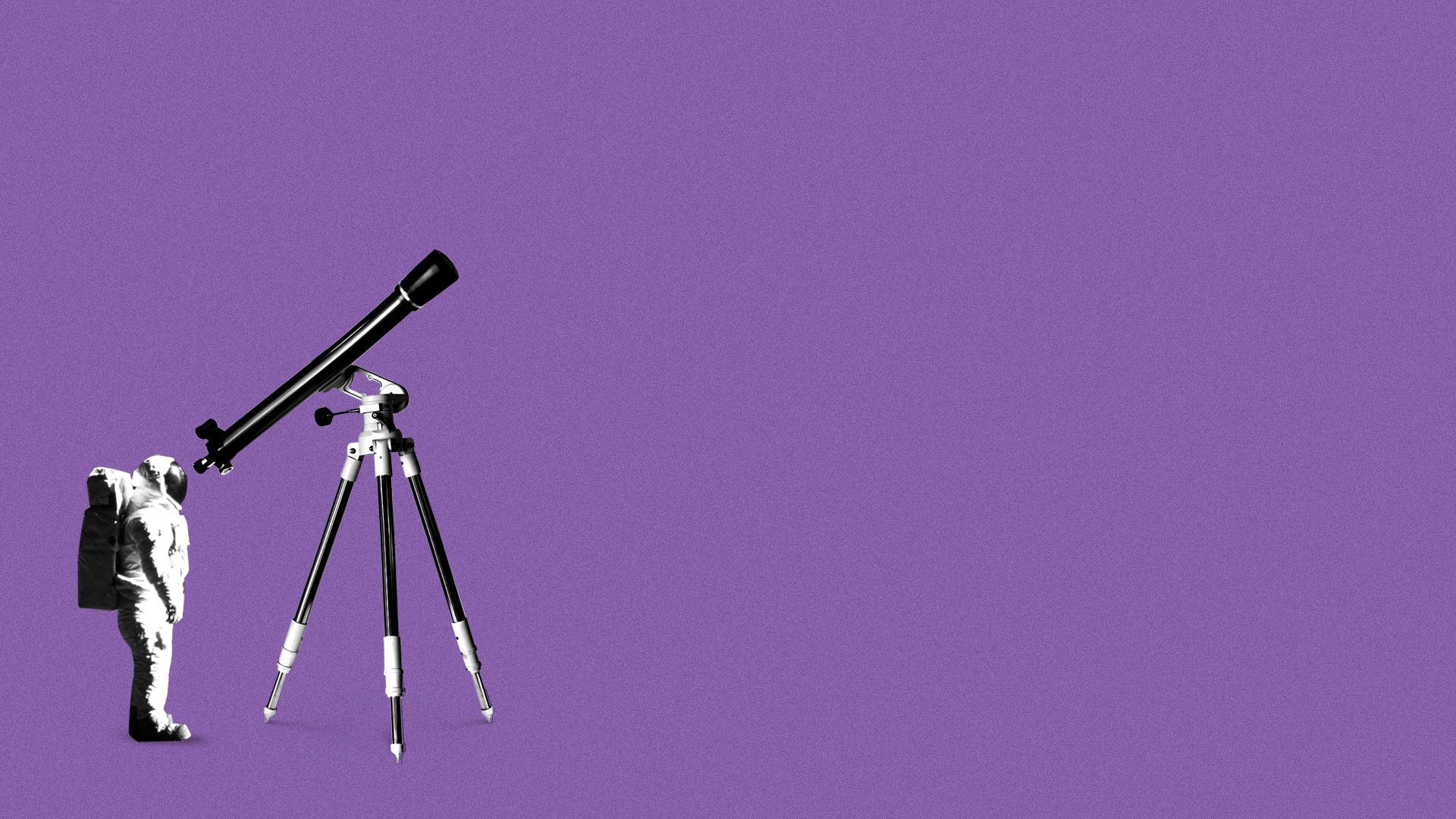 Astronomers are grappling with setting scientific priorities, charges of sexism and racial discrimination, and thorny ethical questions about how they interact with communities they work in.
What's happening: Astronomers are currently debating where and how much money should be directed to large-scale missions versus smaller ones.
They're also experiencing a reckoning about who gets to participate in astronomy, with a new study revealing, in part, that African American undergraduate students are often discouraged from continuing their degrees in physics by faculty and peers.
And protests against the building of a large telescope on native land on Hawaii's Mauna Kea have brought the ethics of astronomy's effect on Earth into stark relief.
Details: The development of the James Webb Space Telescope — the Hubble telescope's successor — has been a drain on NASA's budget for years, as the cost of the program ballooned to nearly $10 billion.
Some astronomers are suggesting it makes sense to prioritize smaller missions that are more focused on answering one or two scientific questions instead of focusing on large telescopes in the future.
Yes, but: Foregoing or putting off flagship missions will change the ambition of American astronomy and astrophysics, potentially shrinking the field's scope and influence.
At the same time, a report released by the American Institute of Physics details the systemic barriers African American students face when getting their bachelor's degrees in astronomy and physics.
The study calls on universities and other institutions to work toward doubling the number of bachelor's degrees awarded to African Americans in astronomy and physics by 2030.
Astronomers have also been taking a hard look at harassment and assault in the field in the wake of a series of high-profile sexual harassment cases.
Issues around inclusion in astronomy are also reflected in the controversy surrounding the Thirty Meter Telescope in Hawaii, forcing space scientists to re-examine their relationships with the communities they work in.
"Astronomers see the peaks of mountaintops as the most ideal sites on which to place instruments, but the vast majority of these mountaintops are sacred to Indigenous peoples," researcher Sara Kahanamoku told Axios via email.
Scientists including Kahanamoku are now calling on astronomers and the federal government to take indigenous views into account when planning these large telescope projects.
"We're [astronomers] all kind of going through this — for us — difficult time where it's like, 'Oh, are we the baddies?'" astronomer Jessie Christiansen told Axios.
The big picture: All of these forces are colliding in a field that the U.S. has led for decades. The answers to these existential questions will fundamentally change American astronomy and astrophysics.
2. SpaceX moves ahead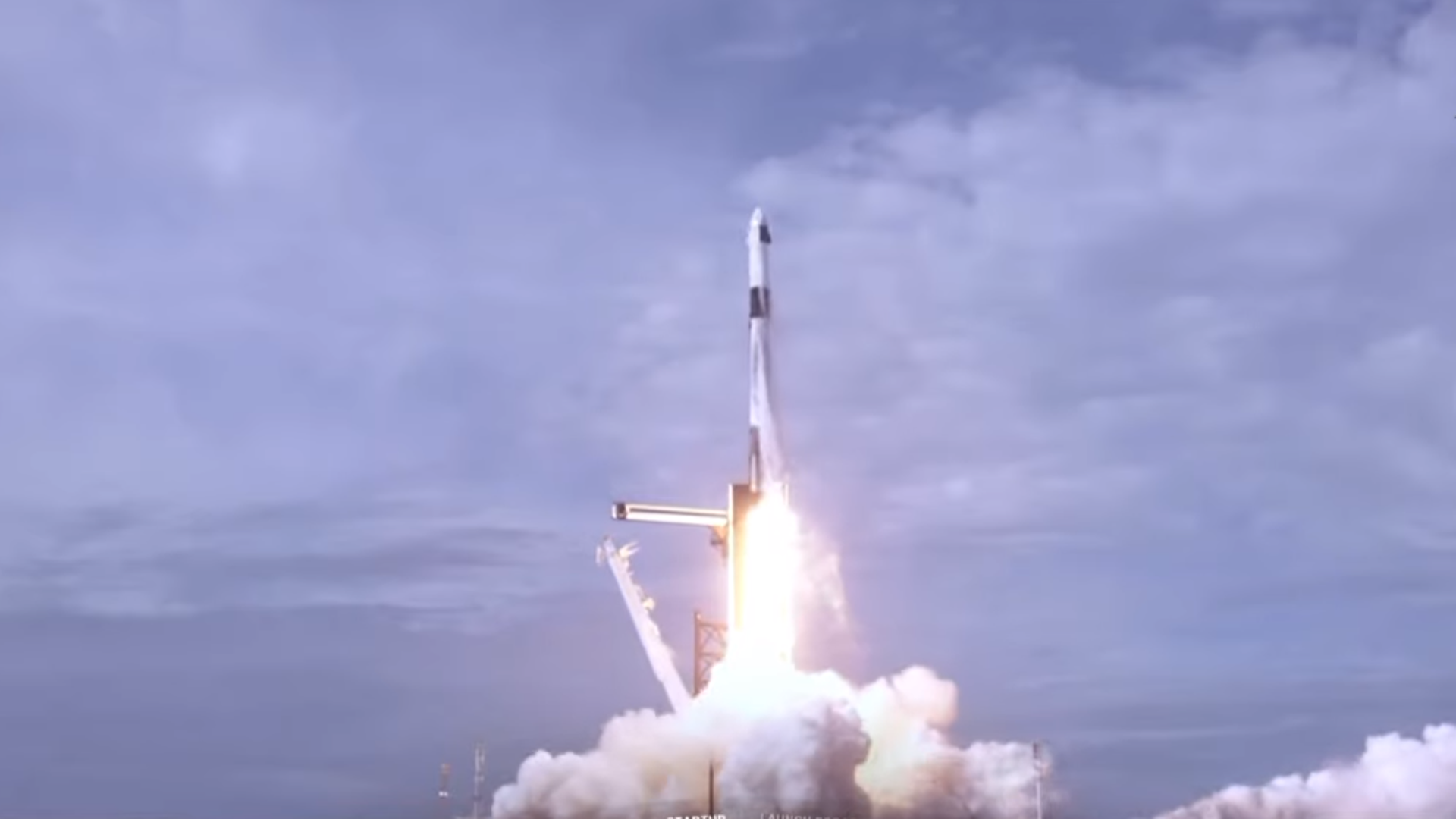 SpaceX completed a major test on Sunday, paving the way for the company's first crewed launch to the International Space Station.
According to founder Elon Musk, SpaceX could launch its first astronauts for NASA by the second quarter of this year.
Why it matters: NASA holds contracts with SpaceX and Boeing to fly astronauts to the station, returning crewed launches to the U.S. for the first time since the end of the space shuttle program in 2011.
SpaceX and Boeing's systems are designed to end U.S. reliance on Russian rockets for rides to orbit.
What's happening: Sunday's test was a shakeout of SpaceX's Crew Dragon abort system designed to whisk astronauts away from a failing rocket.
While the test appeared to go off without a hitch, SpaceX and NASA will take a detailed look at the data collected during Crew Dragon's flight and splashdown in the Atlantic to assess exactly how it performed.
NASA is also working to figure out whether they want the first crewed flight of SpaceX's system to be a long-duration mission to the station or whether it's best to make it a shorter flight.
"If it's going to be a longer duration, then we have to have some additional training for our astronauts to actually be prepared to do things on the International Space Station that we weren't planning to have that initial test crew necessarily do," NASA administrator Jim Bridenstine said during a post-test press conference.
Between the lines: NASA is also hedging its bets and purchasing another seat aboard Russia's Soyuz for its astronauts, according to Bridenstine, potentially taking some of the pressure off Boeing and SpaceX.
Go deeper: SpaceX launches test of abort system to keep astronauts safe
3. The state of the space industry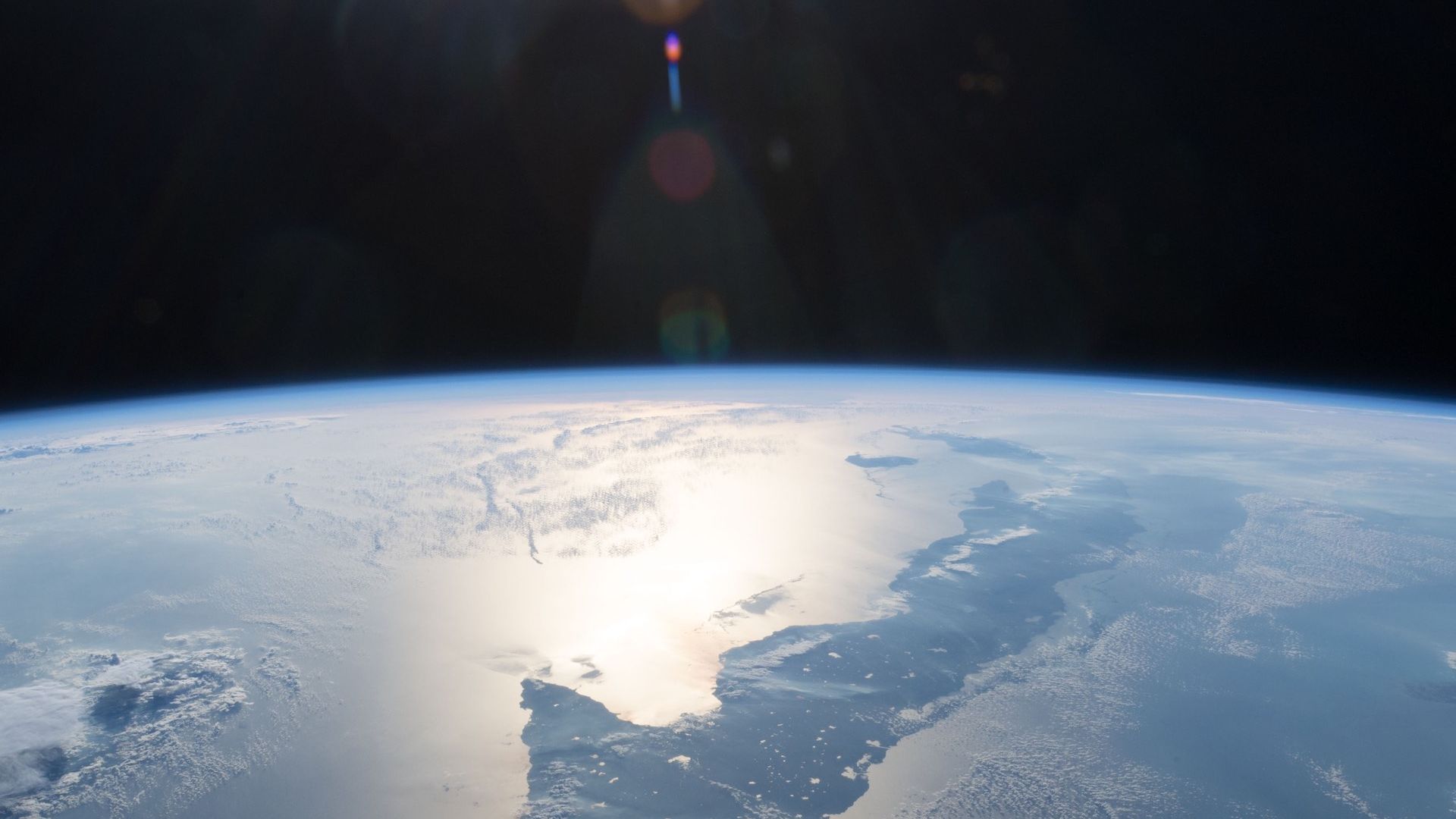 2019 was a record year for investment in the space industry, according to a report from the investment firm Space Angels.
Why it matters: The report paints a picture of an industry that's coming of age, with total investment in 2019 reaching $5.8 billion, up 73% from 2018 and exceeding 2017's record-setting year that saw $5.1 billion of investment.
"This record year is a reflection of a decade-long shift in the industry, with younger companies taking on more responsibility and driving innovation in a market long dominated by government contractors," Space Angels CEO Chad Anderson told Axios via email.
Details: According to Space Angels, 535 space companies have received a total of $25.7 billion since 2009. While U.S. companies have led in investment, Chinese companies accounted for about 34% of investment in the last quarter of 2019.
Most funding went to high-profile companies like SpaceX, Blue Origin and OneWeb, but smaller companies — perhaps bolstered by investor confidence in those industry giants — also received millions last year.
The heavy launch business — which includes Blue Origin and SpaceX — drew the most investment in 2019.
Some of the largest funding rounds raised for the year included $140 million for Relatively Space's 3D printed rocket system, $120 million for Virgin Galactic and about $140.5 million for China-based Qianxun Spatial Intelligence.
What's next: Some warn that a shakeout could be coming to the space industry after years of growth, but Anderson doesn't see it that way, pointing to the tech industry's demand for data and applications based on it.
"Instead of a shakeout, I think 2020 will see IPOs from several pure-play space companies created in the past decade," Anderson said.
4. Out of this world reading list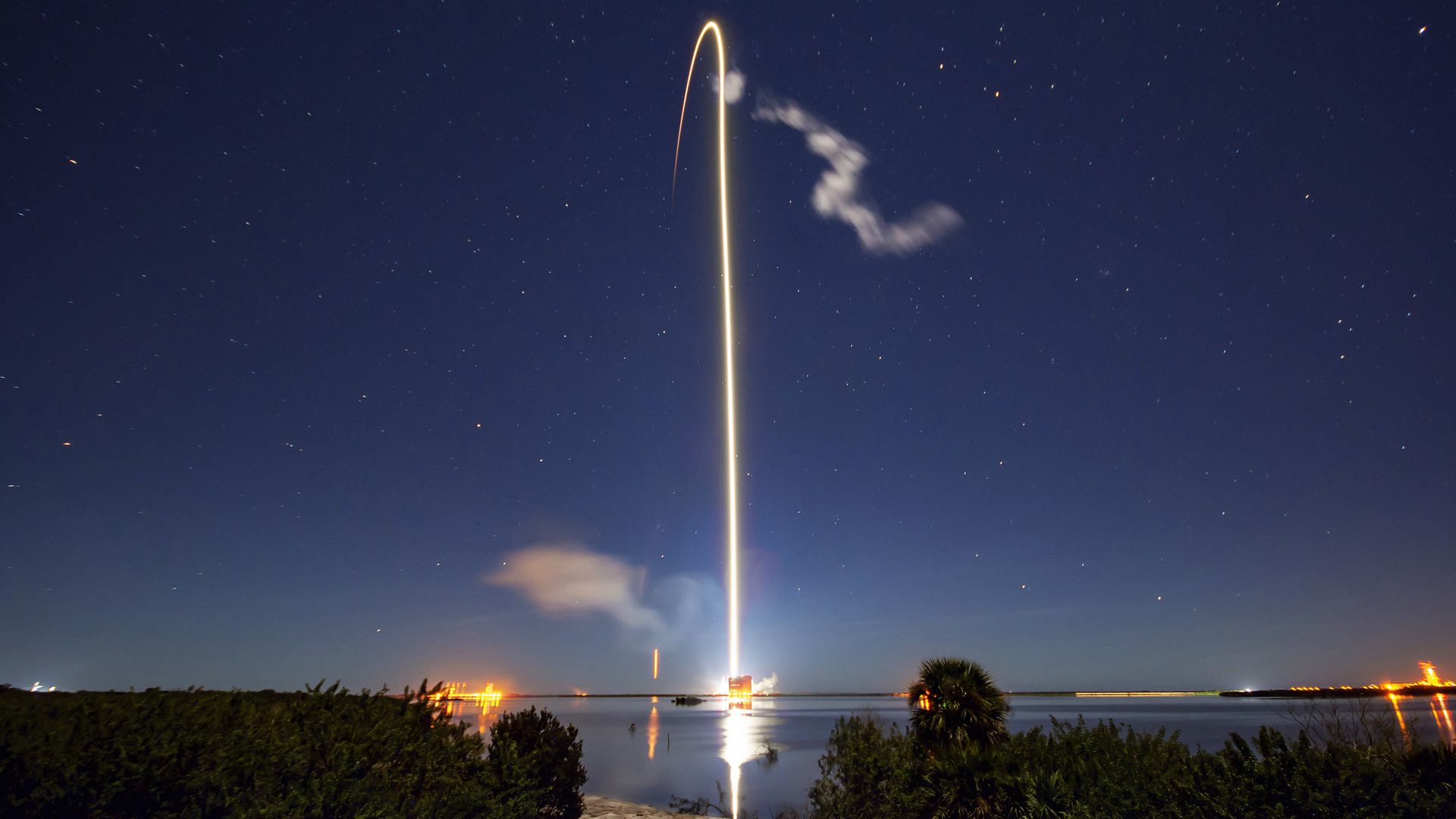 SpaceX continues to blast satellites into orbit as space community worries (Loren Grush, The Verge)
U.S. Space Force nameplates introduced for camouflage uniforms (Sandra Erwin, SpaceNews)
New signs of a shielding magnetic field found in Earth's oldest rock crystals (Colin Barras, Science)
How the dinosaur-killing asteroid primed Earth for modern life (Tim Vernimmen, National Geographic)
5. Your weekly dose of awe: A swan stretches its neck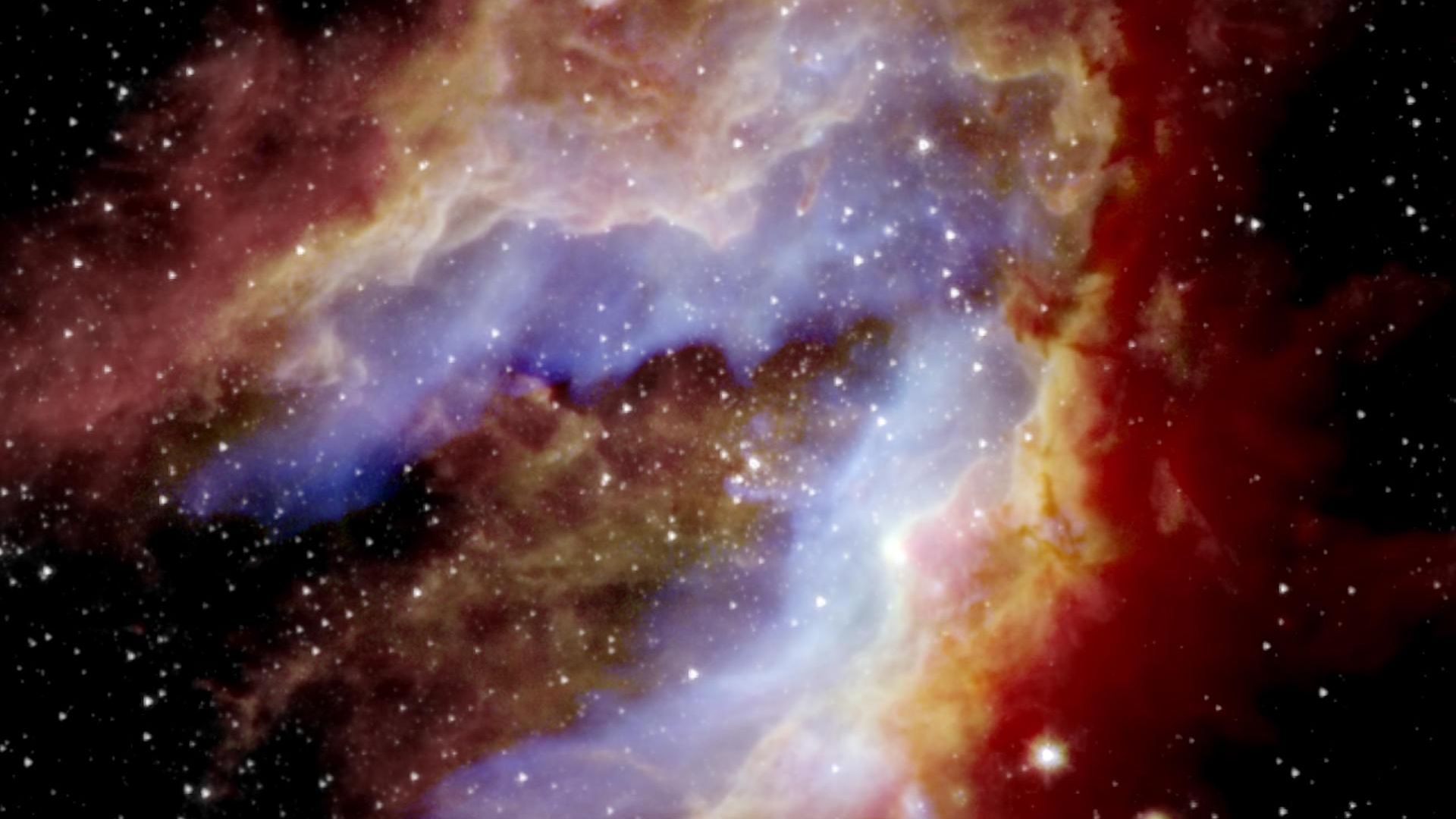 More than 100 young, massive stars shine within the heart of the Swan Nebula.
A new photo taken by the Stratospheric Observatory for Infrared Astronomy (SOFIA) shows off the clouds and young stars of that nebula more than 5,000 light-years away from Earth.
"This is the most detailed view of the nebula we have ever had at these wavelengths," Jim De Buizer, a senior scientist at the SOFIA Science Center, said in a statement. "It's the first time we can see some of its youngest, massive stars and start to truly understand how it evolved into the iconic nebula we see today."
Why it matters: These types of observations allow scientists to map the nebula, revealing new information about the evolution of this active, star-forming region of the Milky Way.
Thanks for spending time with me this week! If this email was forwarded to you, subscribe here. 🌟