Greetings, and thanks for reading Axios Space. At 1,443 words, this week's newsletter will take you about 5 minutes to read.
Please send your scoops, tips, questions and Moon landing memes to [email protected], or just reply to this email.
Keep an eye out for our Deep Dive about the Moon coming on Saturday, 50 years to the day after Buzz Aldrin and Neil Armstrong landed on the lunar surface for the first time. Sign up for Axios AM to receive it.
1 big thing: NASA's long trip back to the Moon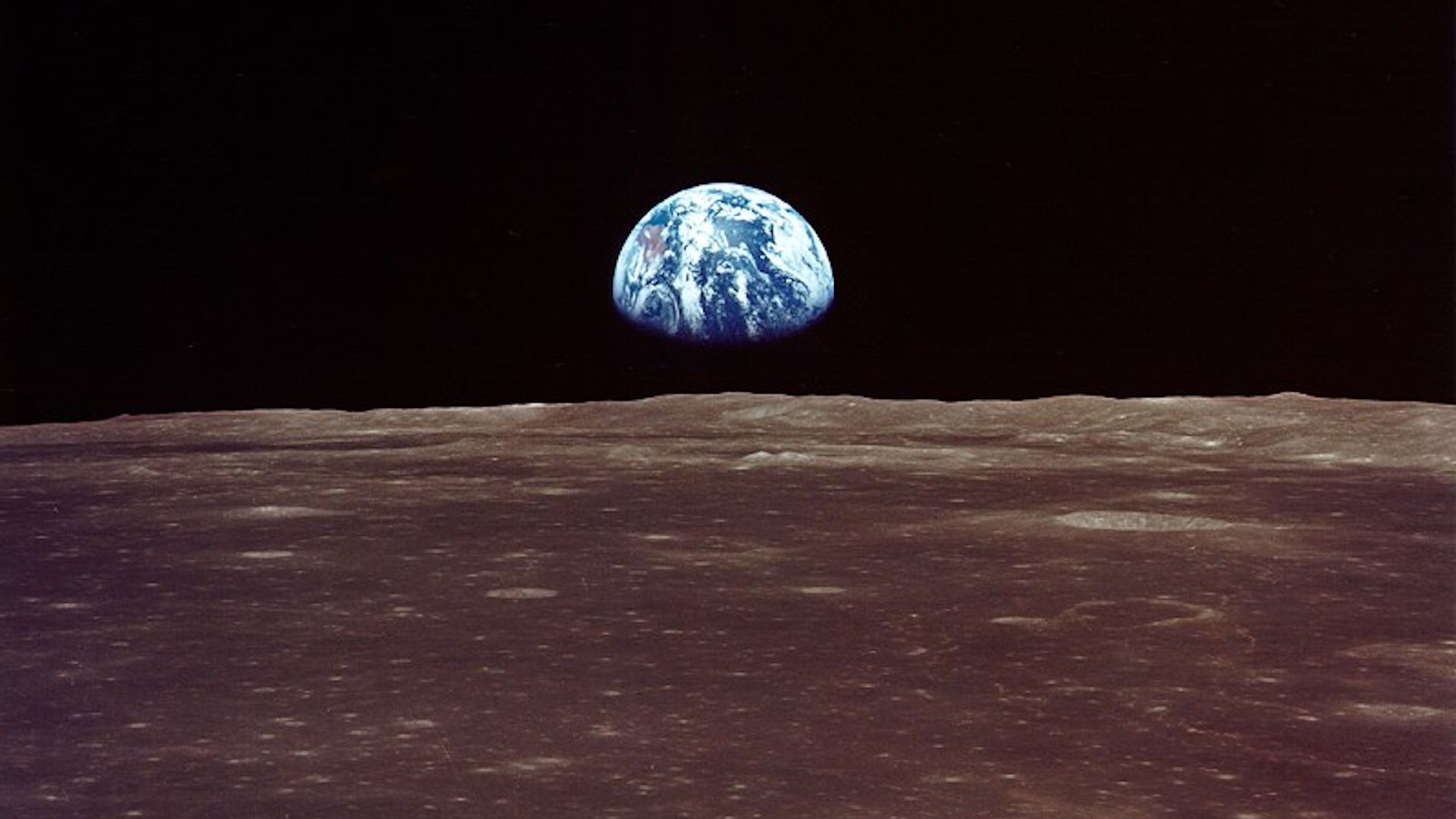 Fifty years after NASA first landed people on the Moon with its Apollo program, it's now aiming to do it again, but the storied space agency has a long way to go before it can get there.
Driving the news: Last week, NASA administrator Jim Bridenstine reassigned Bill Gerstenmaier, a beloved figure at the agency, from his role as the head of human exploration and operations.
Now NASA is conducting a nationwide search for its next head of human exploration and other positions that would supervise the key parts of the Artemis program aimed at getting people back to the Moon by 2024, as directed by the Trump administration.
What's happening: NASA is facing both political and technical headwinds.
One of the biggest challenges for NASA right now is getting its Space Launch System rocket flying in the coming year. The huge rocket, being built primarily by Boeing for NASA, is billions of dollars over budget and has been delayed for years, but all of the agency's future Moon plans depend on it. A recent report suggests the rocket's first flight could slip to as late as 2021.
NASA's Orion capsule — designed to bring people into orbit around the Moon — has also faced its own delays and cost overruns.
The agency also has big plans to build a small space station called the Gateway in orbit around the Moon by 2023. No part of the Gateway has been launched, but NASA has contracted Maxar to develop the power and propulsion element for it.
NASA is also asking private companies to develop concepts for lunar landers that could take people down to the surface of the Moon from the Gateway after the Orion docks.
What they're saying: Bridenstine says NASA will be able to rise to the technical challenge set forth by the administration. The political risks, however, are dicier.
"If it wasn't for the political risk, we would be on the Moon right now. In fact, we would probably be on Mars right now," Bridenstine said during a press call Monday that focused less on the Moon and more on Mars.
Bridenstine has said that it will likely take about $20 billion over the next 4 years to make Artemis a reality. It's unclear if Congress will get onboard for the mission, however.
"The program we have executed to return to exploration is in no way comparable to Apollo in intensity or commitment," John Logsdon, the founder of the Space Policy Institute at George Washington University, told Axios earlier this month.
2. SpaceX accident update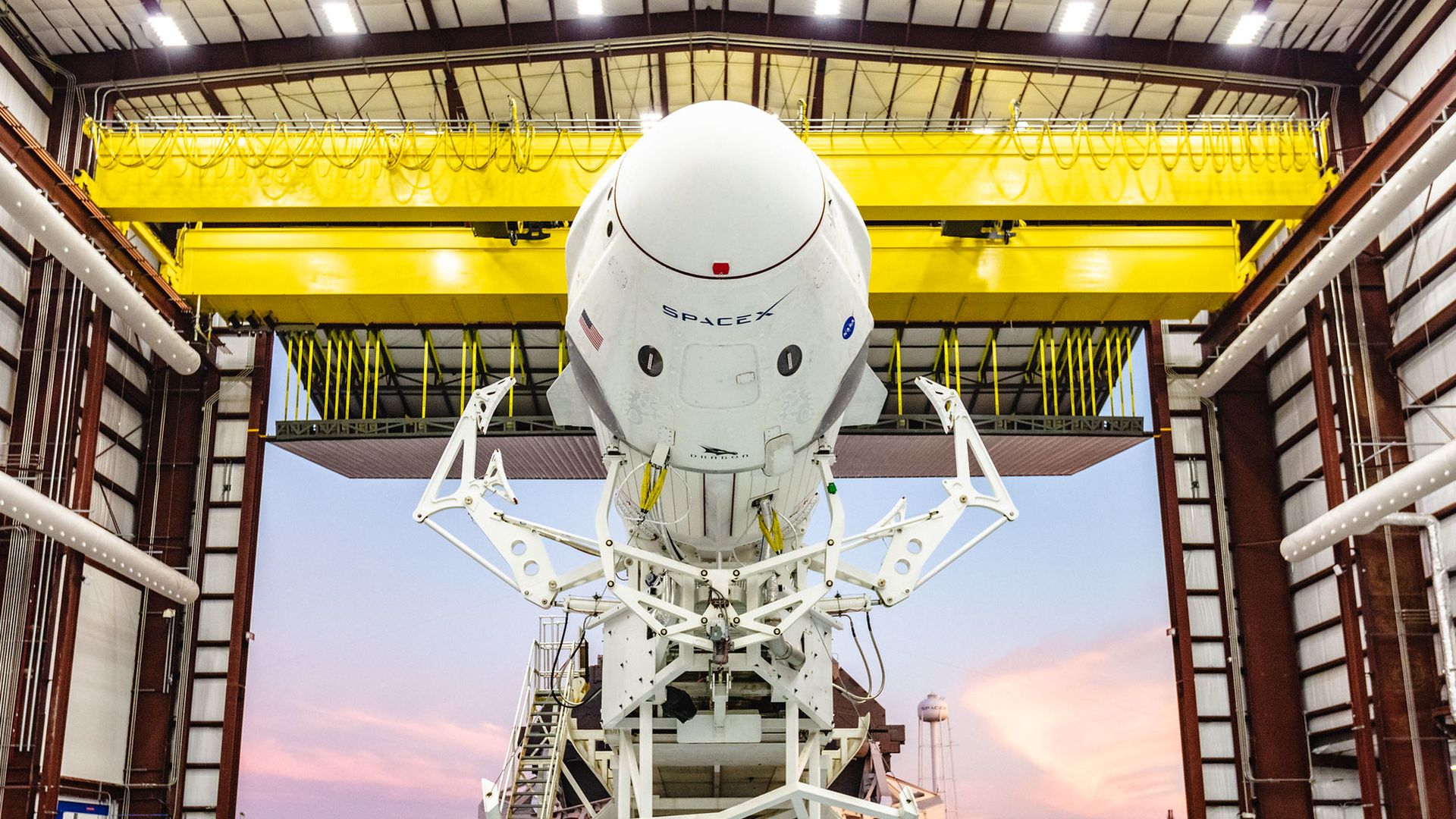 SpaceX has pinned down the cause of an explosion that destroyed one of its Crew Dragon capsules on a test stand on April 20.
Why it matters: The stakes are high for SpaceX. NASA has a contract with the company to use its Crew Dragon capsule to fly astronauts to and from the International Space Station.
The first crewed SpaceX flight was expected to occur before the end of 2019, but the accident — which didn't cause any injuries — is likely to set those plans back.
Details: A SpaceX and NASA investigation team found that a leaky valve in the Crew Dragon's propulsion system was to blame for the explosion, which took place about 100 milliseconds before the company lit up the capsule's SuperDraco thrusters for a test firing.
SpaceX says they've finished about 80% of the investigation and are switching out the problematic valves, among other fixes.
What to watch: NASA has yet to put out an updated expected timeframe for SpaceX's first crewed flight to the station.
"I hope it's this year, but we're going to fly when it's the right time and when we know that we're going to be flying our crew safely." NASA Commercial Crew program manager Kathy Lueders said during a press call.
Boeing is also working toward building its Starliner spacecraft under a contract with NASA to fly astronauts to the space station as well.
3. Scoop: Funding for cell towers in space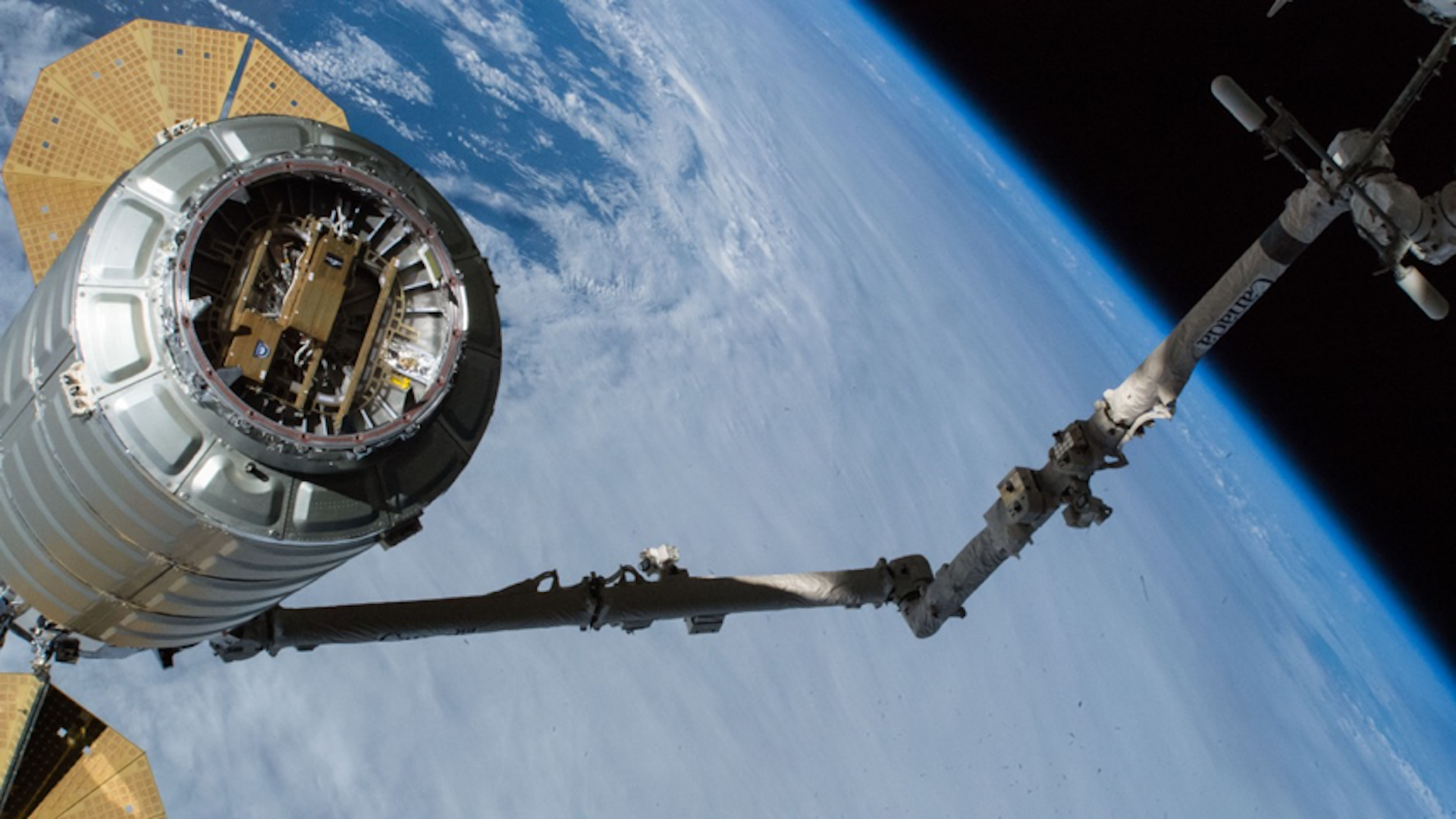 UbiquitiLink has raised $5.2 million from Revolution's Rise of the Rest Seed Fund and Blazar Ventures, Axios has learned, bringing the commercial space startup's total funding to $12 million. Kim Hart, who writes the Axios Cities newsletter, reports.
Why it matters: Virginia-based UbiquitiLink is testing the first cell towers in space to provide satellite-powered broadband service — directly to consumers' cellphones — to rural and unserved areas. According to FCC data, 31% of rural residents don't have fixed broadband service.
The big picture: Big space players such as SpaceX, Viasat and OneWeb are launching low-Earth orbit satellites to beam broadband services around the world. Those services require costly terminals or antennas to be installed on the ground to receive the signal.
UbiquitiLink's nanosatellites eliminate that expense by sending data signals directly to standard cellphones, said Charles Miller, UbiquitiLink co-founder and CEO, and former NASA official.
How it works: The initial service will provide a backup safety net for services like 911 in remote locations and emergency broadcasts.
The company plans to partner with mobile operators to fill in gaps in their networks and in areas where it doesn't make business sense to build cell towers. Consumers would "roam" on the UbiquitiLink network when they lose commercial service at the edge of town.
Compared to what you'd find in urban areas, the initial connections are slower — download speeds of around 180 kilobits per second, which is in line with 2G speeds.
"It's not perfect, but it's good enough for most," said Miller. "90% of the world has zero Gs. This is about the rest of us — the ones who've been left behind."
Yes, but: While the cost of launching satellites in space has come down, it's still an expensive undertaking that will require a lot more money to scale into a commercial service.
Go deeper: Read the full story from Kim on the stream, and sign up for Axios Cities newsletter here.
4. This aerogel could make Mars livable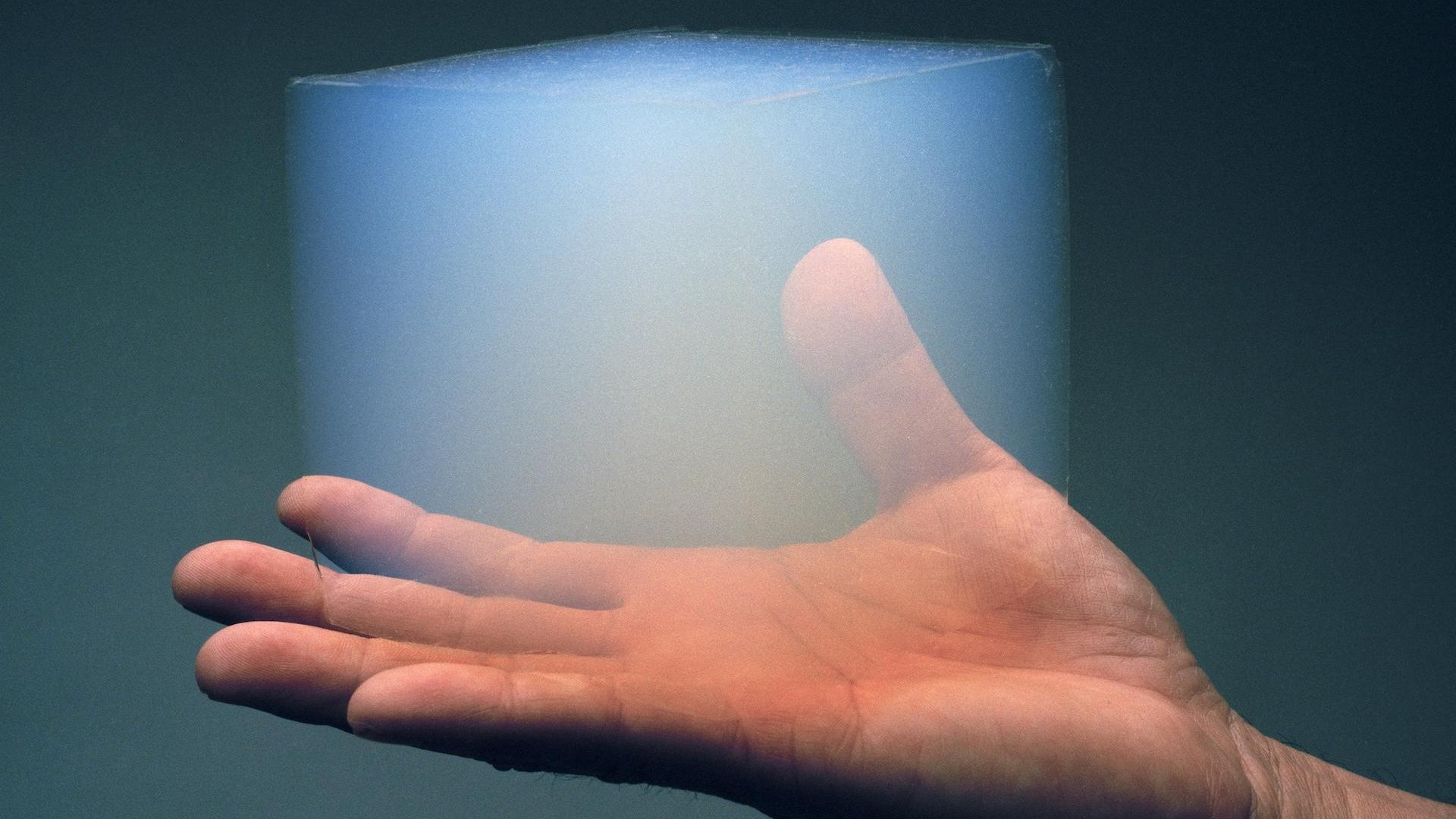 Future space explorers might be able to use a silica aerogel — a porous, extremely light solid material — to insulate greenhouses and other structures on Mars, a study in the journal Nature Astronomy this week shows.
Why it matters: Most schemes to allow people to live on Mars include some kind of extreme attempt to make the planet itself livable though terraforming, but the new aerogel could prove a simple and low-tech solution for habitability.
Details: The study suggests that just a 2- to 3-centimeter-thick aerogel "shield" over parts of the Martian surface could actually make those parts of the world able to sustain liquid water on the surface and even support photosynthesis.
The aerogel is "very light and it is an incredibly effective thermal insulator. It also is nearly transparent to visible radiation but blocks UV light," Robin Wordsworth, one of the authors of the study told Axios via email.
The gel could raise the temperature of the surface beneath it by as much as 122°F, helping to protect whatever is beneath it from temperatures that can dip as low as -130°F in the midlatitudes during the winter, according to NASA.
Wordsworth and the other authors of the study replicated conditions on Mars in a lab and then used climate models to show that the aerogel could insulate the planet's surface.
But, but, but: There's a way to go before the material is ready for the Red Planet. "Aerogel is quite fragile, so it'd need to be modified or combined with other materials to make a robust shield," Wordsworth said.
The scientists behind the idea are now hoping to test the aerogel on Earth in a desert or even Antarctica to see just how effective it could be on Mars.
5. Out of this world reading list: Apollo 11 at 50 edition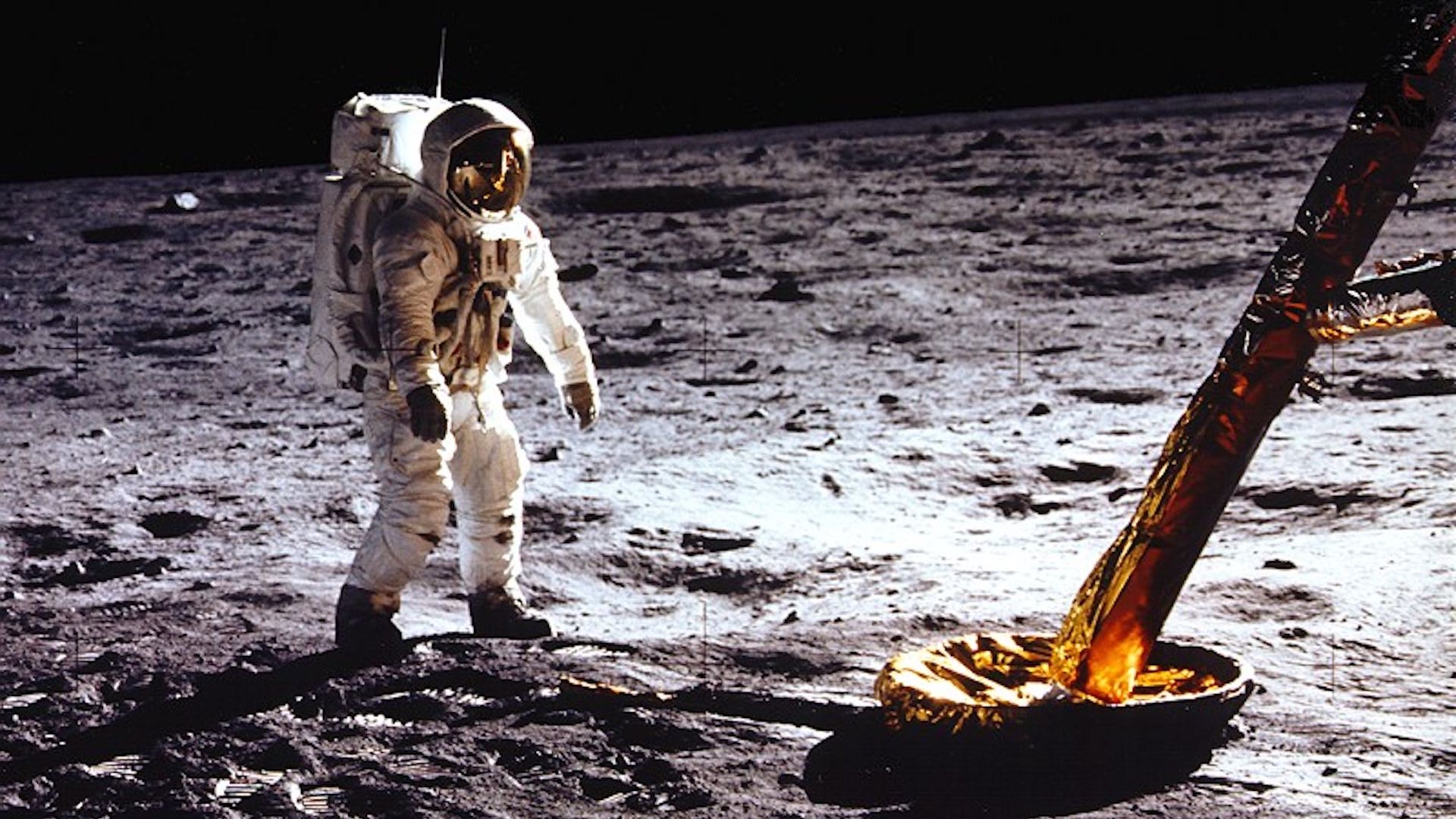 Should Neil Armstrong's bootprints be on the Moon forever? (Nadia Drake, New York Times)
The moment that made Neil Armstrong's heart rate spike (Marina Koren, The Atlantic)
50 astronauts, in their own words (Christian Davenport and Julie Vitkovskaya, Washington Post)
Podcast: 13 minutes to the Moon (Kevin Fong, BBC World Service)
Video: Why NASA hasn't gone back to the Moon (Loren Grush, The Verge)
6. Your weekly dose of awe: Curiosity from orbit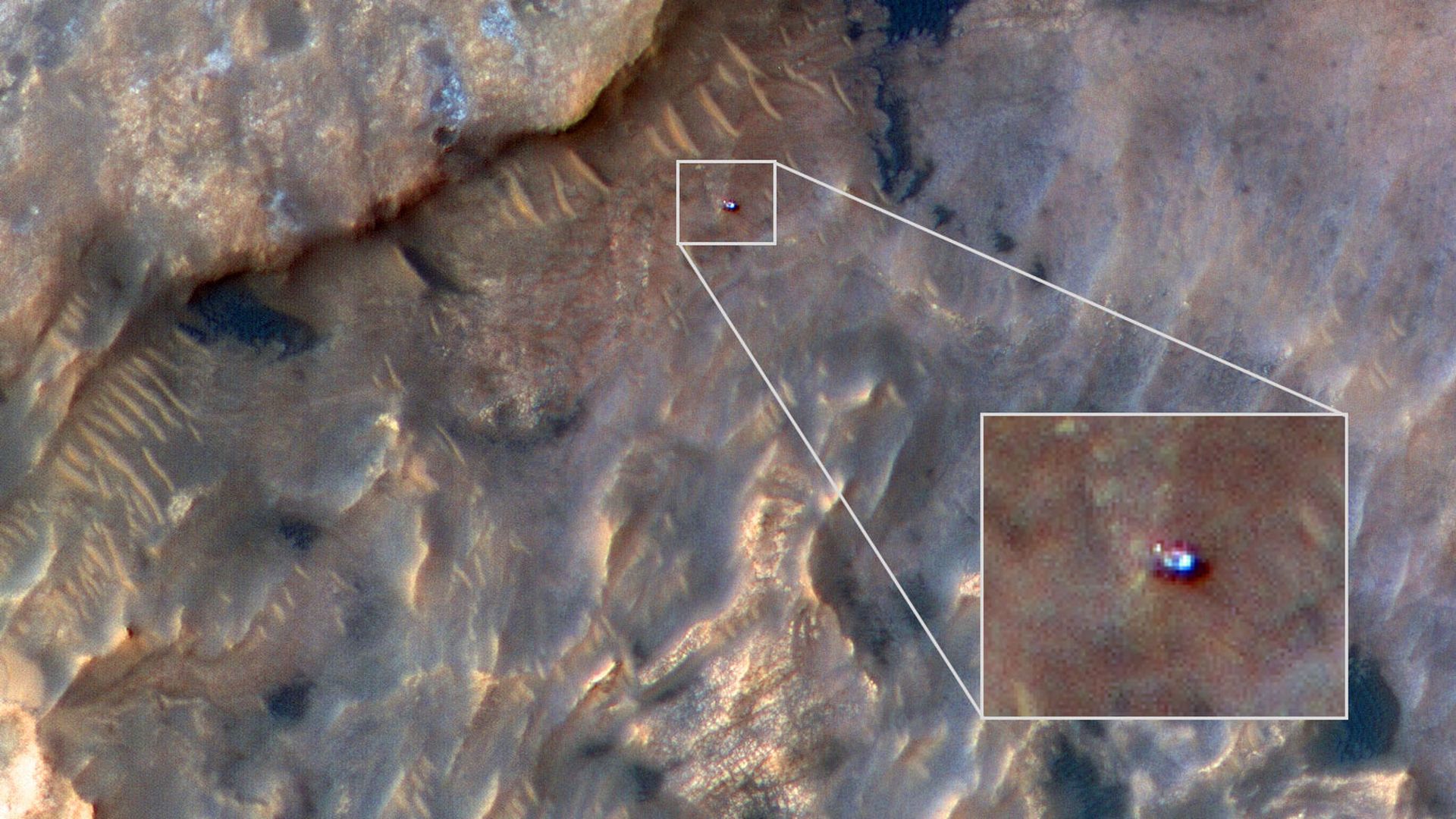 NASA's Curiosity rover has been working in solitude on the surface of Mars since August 2012.
The Mars Reconnaissance Orbiter caught sight of the rover on May 31 while Curiosity was checking out an area known as "Woodland Bay" on the side of Mount Sharp in the crater that has served as Curiosity's home since it landed.
The bright bit in the upper left of the zoomed-in image is probably the rover's "head" technically known as its "mast," according to NASA.
This isn't the first time the orbiter has seen Curiosity on the Martian surface. Another photo taken in 2013 shows Curiosity and its tracks trailing behind it on the Red Planet.
Thanks for spending time with me this week. Be sure to stare up at the Moon this weekend. I know I will. 🌙