Axios Sneak Peek
May 05, 2019
Welcome to Sneak Peek, our weekly lookahead for both ends of Pennsylvania Avenue, plus my best scoops. Please encourage your friends and colleagues to sign up.
News tips: Reply to this email with tips and story ideas. Or if you have more sensitive information, email me securely at

[email protected]

to get my Signal number.
1 big thing: Inside a top Trump adviser's fundraising mirage
A political organization run by David Bossie, President Trump's former deputy campaign manager, has raised millions of dollars by saying it's supporting Trump-aligned conservative candidates — but has spent only a tiny fraction of that money supporting candidates, Axios' Alayna Treene, Jonathan Swan and Harry Stevens report.
Instead, federal records suggest the Presidential Coalition has spent nearly all its money — raised mostly from small-dollar donations — on more fundraising, as well as administrative costs, which include Bossie's salary, according to a new report produced by the Campaign Legal Center (CLC) in collaboration with Axios.
The group's mailers and ads, obtained by Axios and reviewed by CLC, a campaign finance watchdog, repeatedly stress Bossie's relationship to Trump. Contributions to the organization increased after Trump's presidential victory and then skyrocketed in 2018.
A senior Trump administration official told me: "The problem the president is going to have with this is 1) he does not like when people are perceived to be profiting off of him, and 2) these are not max out donors. This is money that many likely think is going towards the president's re-election effort when it is not. So effectively every dollar groups like Bossie's and similar groups raise is a dollar the campaign does not."
Despite no longer working for the Trump campaign, Bossie is still close to the president. Bossie flew with him on Air Force One in March to a rally in Michigan.
The Trump campaign declined to comment.
Why it matters: "There is a cottage industry of groups targeting vulnerable communities with self-serving borderline scams," CLC writes in its analysis. "What sets the Presidential Coalition apart is that it is explicitly — and successfully — capitalizing on Bossie's connection with the president of the United States."
In response, Bossie called our story "fake news brought to you by a collaboration of the biased liberal media and unabashed left-wing activists."
In a long statement, he charged that CLC cannot fairly assess his organization because the group has a "conflict of interest" because it "is a highly vocal and fierce critic of the landmark Citizens United v. FEC case." (Bossie runs Citizens United.) You can read Bossie's full statement here.
Bossie also said the analysis "totally ignores the legitimate staff, infrastructure and other political activity costs associated with the organization's work," adding that "it is expensive to raise substantial amounts in small donor contributions using direct mail, digital, and telemarketing."
Details: On its website, The Presidential Coalition says it has been "dedicated to identifying and supporting conservative candidates running for office at the state and local levels of government" since its founding in 2005.
The group's fundraising appeals also urge supporters to "grow the Republican 'farm team'" and "train and prepare conservative candidates to run and win in local elections."
But based on the 527 organization's IRS data, just $425,442 (or 3%) of the $15.4 million it spent during 2017 and 2018 went to direct political activity, which CLC defines as "direct donations to candidates or political committees, and a small number of state-level candidate ads."
"There is no question that the money spent on programming is well below anything someone in the industry would consider a legitimate amount," said Walter Lukens, CEO of the Lukens Company, a direct response marketing agency.
At least $445,972 was spent on apparent book purchases. Copies of the Presidential Coalition's direct mailers — which Axios obtained and shared with CLC — show the organization offered people who donated above a certain amount (usually $45) a copy of one of Bossie's books, "Trump's Enemies."
Bossie's response on the books: "In 2018, TPC spent a small amount on Trump's Enemies. The bulk of the book premiums, however, where [sic] for copies of Trump's America, which was authored by former House Speaker Newt Gingrich. TPC members are very excited to receive these books and DVDs."
The rest of the money appears to have been spent on more fundraising for the Presidential Coalition, largely via direct mail and telemarketing, expenses to support those activities (such as postage and donor list cultivation), payments to other groups run by Bossie, and administrative expenses.
Compare that to the Republican Governors Association, another 527 organization supporting state-level Republican candidates, which spent about 80% of its funds on campaign contributions and political advertising over the same period.
Meanwhile, more than $650,000 of the Presidential Coalition's 2017–2018 spending went to two affiliated organizations also run by Bossie, Citizens United and Citizens United Foundation — 1.5 times as much as the group spent on direct political activity.
Those payments included personal salaries for Bossie: In 2017, Bossie earned a $105,541 salary from the Presidential Coalition.
The remaining expenditures went to overhead and administrative costs.
The bottom line: There's a vast difference between what the Presidential Coalition is telling its donors and how it actually spends their money. And as the CLC writes, "Not only do these dubious practices mislead and potentially even prey upon vulnerable populations, but they also drain resources away from more effective political groups" — including Trump's campaign.
Bonus: Post-election donation surge
2. Elderly Bossie donors say they thought they were helping Trump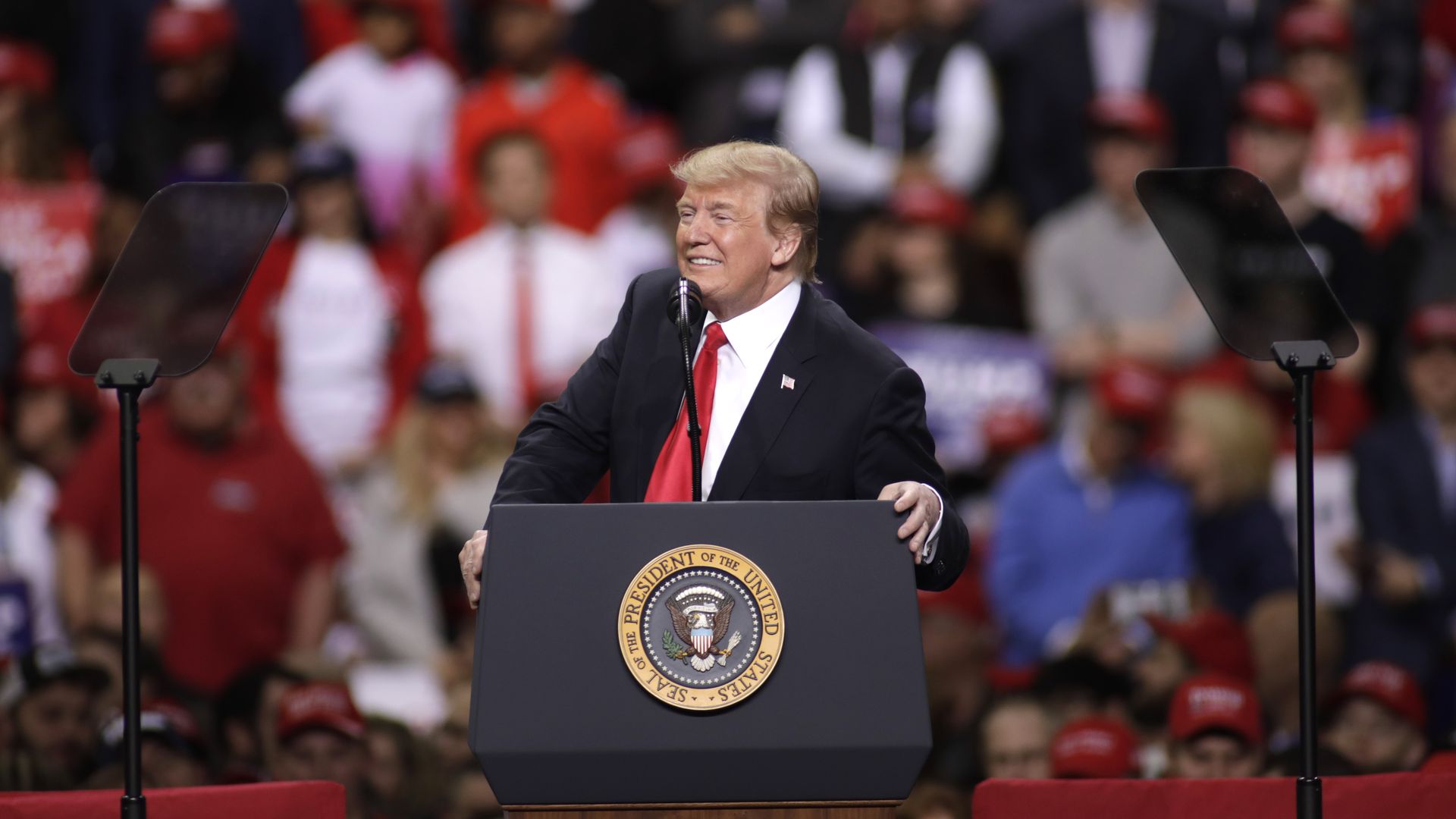 About two-thirds of the contributions made to the Presidential Coalition in 2017 and 2018 came from donors giving less than $200 in a single year. And of the donors identified in its tax forms, most said they were retired.
Facebook's political ad archive shows that most of the organization's ads "are overwhelmingly targeted to, and viewed by, Facebook users 65 and older," according to CLC's report.
And one of the Presidential Coalition's top fundraising vendors, the telemarketing firm InfoCision, paid a settlement after being accused by the Federal Trade Commission of engaging in "false and misleading" tactics and accused by former employees of preying on the elderly, CLC points out.
"Steve Brubaker, chief of staff for InfoCision, said the company disputes the allegations but agreed to settle the case to avoid a lengthy court battle," per the Center for Public Integrity.
Yes, but: "Most organizations, left or right, in this space target an older demographic. Not to scam them, though that does exist, but because they're most likely to donate," Lukens told Axios.
Alayna reached out to more than a dozen of these donors, most of whom were retired. They all said they thought their money was going toward supporting the president.
"I gave them money after seeing their mailers, and because I think Trump deserves it. … I'm old and easily fooled I guess. … It's disappointing, very disappointing," Wallace Payne, an 86-year-old Republican from Paynesville, Minnesota, told Axios after we informed him of the breakdown of spending.
"I thought the money was going toward the president," Barbara Bloom, a retired widow in her 70s, said: "You know, I'd get repeated duplicates for things. [Their mailers] would most of the time say the first $15 was for your membership, but how many times do you pay membership? … It's ridiculous, it's insulting. I'm just really disenchanted with it all."
Even one of the Presidential Coalition's biggest individual donors, 85-year-old George Kunkel, who gave $101,000 during 2017 and 2018, said he thought "the money goes toward supporting the president": "I know some of it went to the president and his campaign because I saw the ads," he told Axios before we shared details of how the money was spent.
3. Trump threatens China, ratchets up trade war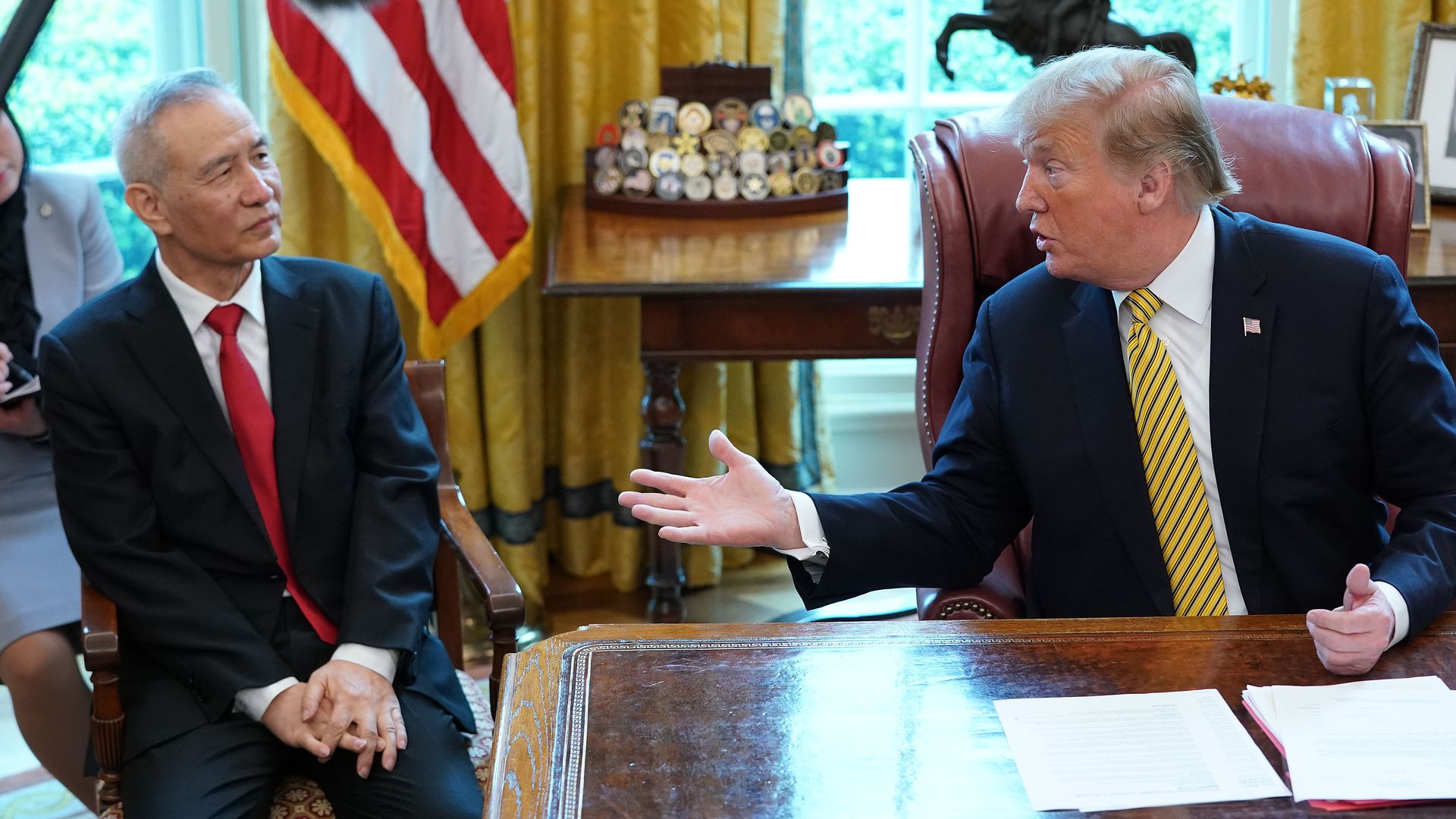 The Trump administration's long-running trade talks with China have hit a new obstacle. The president sent two tweets today that should rattle both stock markets and President Xi Jinping:
"For 10 months, China has been paying Tariffs to the USA of 25% on 50 Billion Dollars of High Tech, and 10% on 200 Billion Dollars of other goods. These payments are partially responsible for our great economic results. The 10% will go up to 25% on Friday. 325 Billions Dollars....
"....of additional goods sent to us by China remain untaxed, but will be shortly, at a rate of 25%. The Tariffs paid to the USA have had little impact on product cost, mostly borne by China. The Trade Deal with China continues, but too slowly, as they attempt to renegotiate. No!"
Behind the scenes: A source familiar with the situation told me that the Chinese had been backing off of agreements the U.S. negotiating team believed they had already made. Trump's view, the source said, is that he's negotiating from a position of clear economic strength, especially with the latest strong U.S. jobs numbers.
"You guys want to mess around with us? Be my guest," the source said, characterizing the president's thinking.
Between the lines: My colleague Bill Bishop, who edits the "Axios China" newsletter, emailed me his reading of the tea leaves:
"My guess is that he thinks threatening this just before [Chinese Vice Premier] Liu He and his delegation arrive in D.C. will pressure the side to resolve whatever the last remaining issues are."
"The challenge for the president is that threatened bump in tariffs will hit U.S. consumers, and some of his base, and if they are implemented, the Chinese may add their own."
"The Chinese are also feeling more confident about the state of their economy ... and so think they are less vulnerable to tariffs than they were last fall. People who talk to them have been telling them not to miscalculate and overplay their hand, but it appears they may be." 
China's response: A taunting agitprop tweet from the editor-in-chief of China's state-owned Global Times: "President Trump threatens China while he seemingly doesn't understand how tariffs work. Not sure whether US public doesn't understand either. China has long ago prepared for the worst. We won't buy this trick. Moreover, he didn't even scare North Korea."
4. Trump's next moves to tank the Iranian economy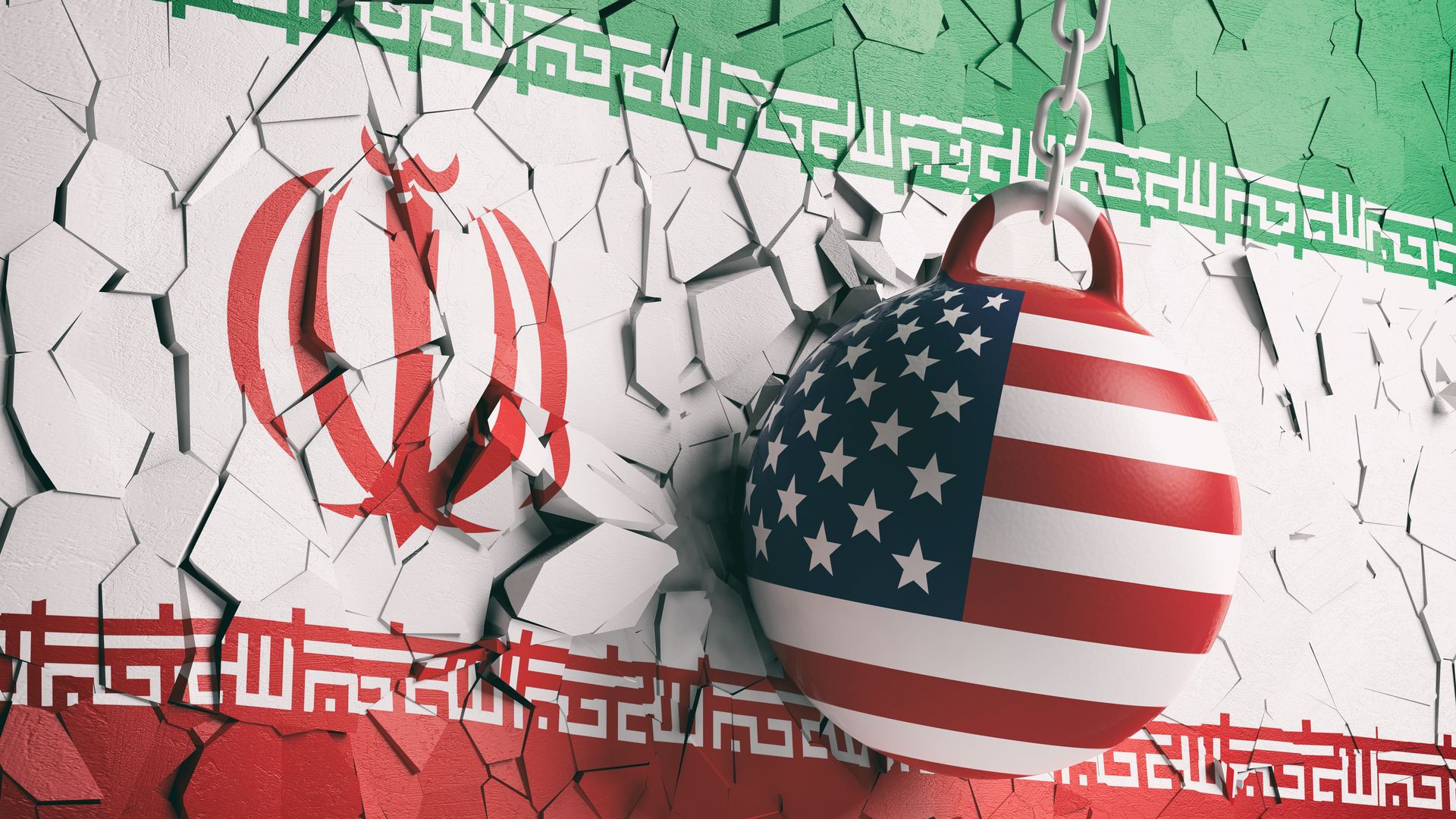 The Trump administration plans to target a new sector of the Iranian economy with significant new sanctions this week, two senior administration officials told me, speaking anonymously because they were not authorized to reveal the new sanctions. The officials would not say what sector the administration will target, but it won't be the energy sector.
The administration will likely announce this new wave of sanctions on Wednesday — marking the one year anniversary of President Trump's withdrawal from the Iran nuclear deal.
Driving the news: The Wall Street Journal reported last week that new sanctions would target petrochemical sales. I'm told the administration will likely impose those sanctions soon, but the new sanctions planned for this week will target a different sector of the Iranian economy.
Why this matters: The Trump administration has been working to starve the Iranian regime of cash. But the administration is also trying to chill Iran's growth prospects by limiting the diversification of its economy, senior officials tell me.
Between the lines: Trump officials point to three possible outcomes of these efforts:
The cash-strapped Iranian regime comes back to the negotiation table to offer the U.S. a more favorable nuclear deal (no sign of this happening).
The regime hangs tight, but with far less money — in and of itself a good thing, in Trump's view. Iran's leaders will be forced to decide how to spend dwindling revenues, especially as flash floods and desert locusts besiege the Iranian countryside.
The Iran regime collapses. National security adviser John Bolton has long hoped for "the overthrow of the mullahs' regime in Tehran," though the Trump administration claims its official policy is not regime change.
The big picture: As we recently detailed, Iran's economy has been in free-fall since Trump withdrew the U.S. from the Iran nuclear deal and reimposed strict sanctions.
Iran's currency has plummeted, and dozens of European businesses have pulled out. The International Monetary Fund and the World Bank have issued dire forecasts for Iran's economy.
Iran also suffers from a fall in foreign direct investment. A senior administration official who receives updates on Iranian investment told me the country signed one foreign investment contract between January and March — "a deal with a Chinese company to build a petrochemical plant in Khuzestan."
What's next? Both officials said the regime could respond in a way that is "highly unpredictable" — diplo-speak for violent.
"So we are extremely mindful of security here at home," one added.
5. Sneak Peek diary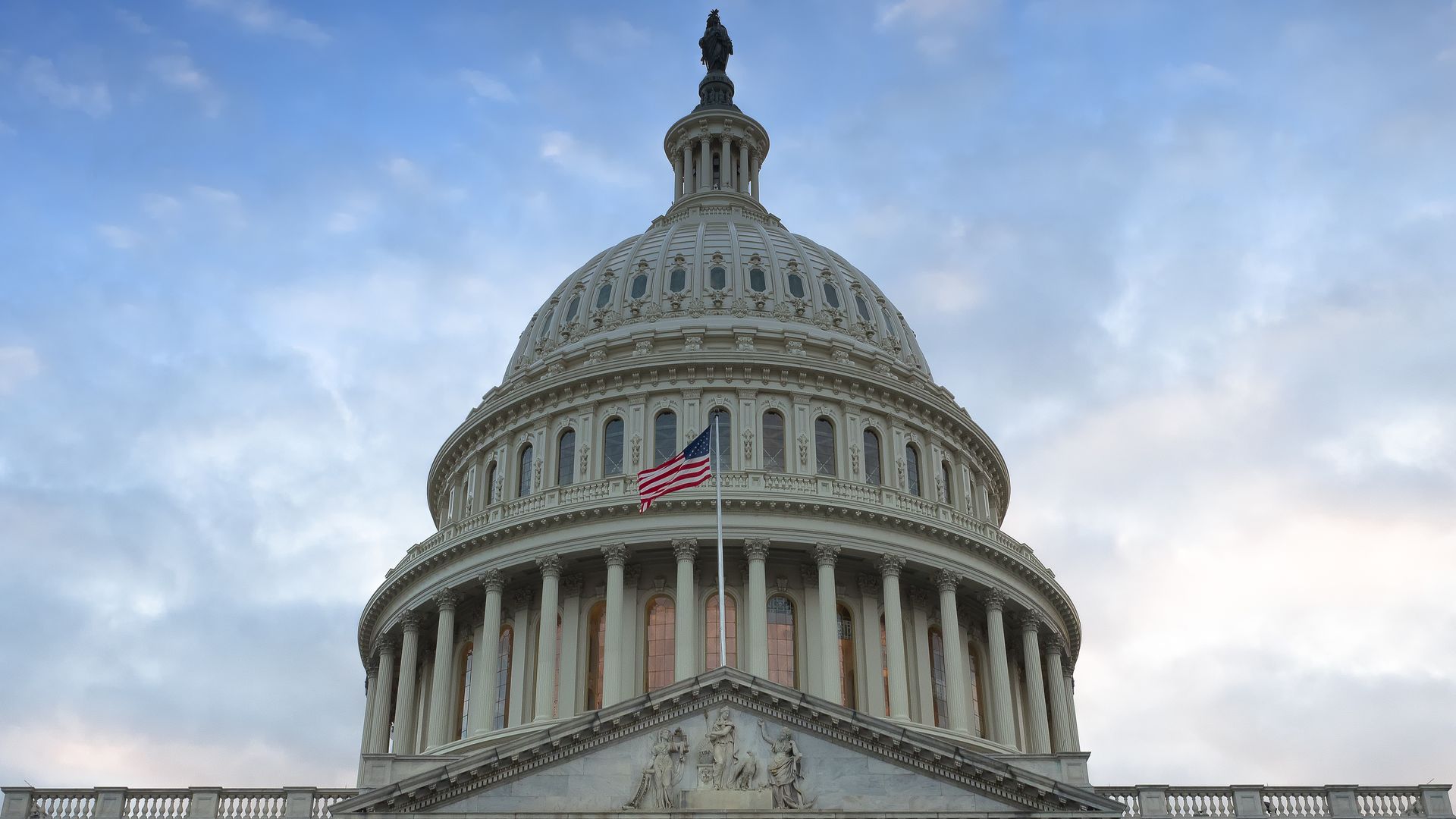 The House will vote on two major bills this week, per a senior Democratic aide:
The Supplemental Appropriations Act to provide extra money to help people recover from hurricanes, floods and other natural disasters over the past two years. This includes money to help farmers recover from crop losses and more assistance to Puerto Rico (which President Trump has said he wants to block).
The Protecting Americans with Preexisting Conditions Act, which would block a Trump administration proposal designed to help states circumvent some of the Affordable Care Act's rules, Axios' Sam Baker writes.
The Senate will confirm the following Trump nominees, per a Republican leadership aide:
Joseph Bianco and Michael Park as judges for the Second Circuit.
Kimberly Reed as president of the Export-Import Bank.
Spencer Bachus III to be a board member of the Export-Import Bank.
Judith DelZoppo Pryor to be a board member of the Export-Import Bank.
Janet Dhillon to be a member of the Equal Employment Opportunity Commission.
Trump's schedule, per a White House official:
Monday: Trump will present the Commander in Chief's Trophy to the United States Military Academy Football Team. He will also present the Presidential Medal of Freedom to Tiger Woods.
Tuesday: Trump will attend the first lady's "Be Best Celebration" (her campaign against cyberbullying and drug use). He will also have lunch with Mike Pence.
Wednesday: Trump will lead a Cabinet meeting and address a campaign rally in Panama City, Florida.
Thursday: Trump will host the 2018 World Series Champions, the Boston Red Sox, at the White House.
Friday: The president and first lady will participate in a "Celebration of Military Mothers."
6. 1 infrastructure thing: Worlds collide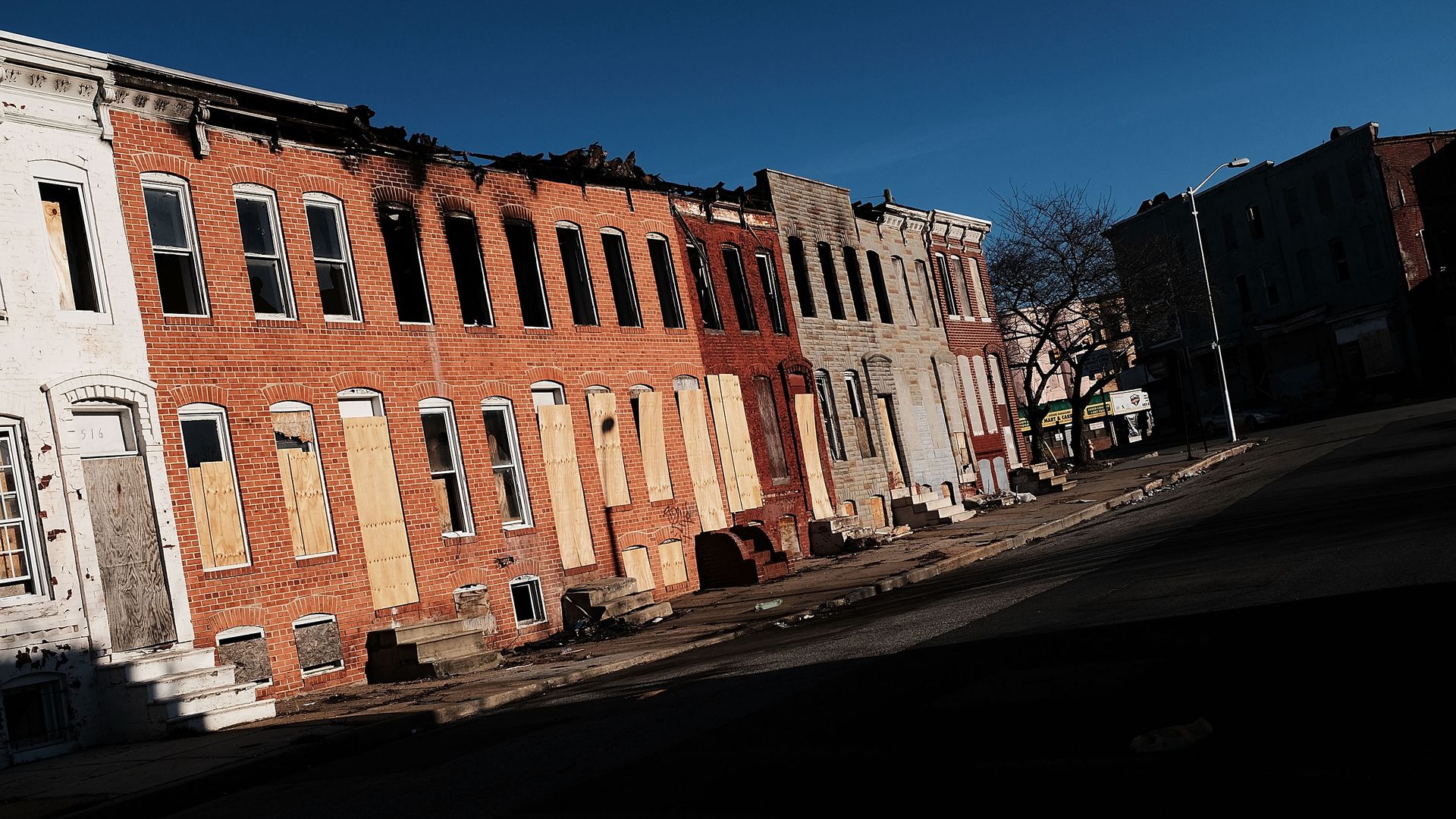 Today in strange bedfellows: The ultra-conservative House Freedom Caucus and the Congressional Black Caucus share enthusiasm for the same bill — an infrastructure package with bipartisan and pan-ideological enthusiasm.
What's more, House Minority Leader Kevin McCarthy (R-Calif.) is onboard.
The Intercept's Ryan Grim summed up these unusual political dynamics in a tweet: "Here's Breitbart writing about Kevin McCarthy endorsing the use of a CBC-backed bill to make an infrastructure deal happen. Worlds are colliding."
Details: As we reported last year, the bill — called the Generating American Infrastructure and Income Now (GAIIN) Act — would require the Department of Agriculture to sell its distressed debt assets, estimated to be worth more than $50 billion.
The money gained by selling off these assets would be divided in two: Half would go to paying down the national debt, and half would go to funding infrastructure projects in communities below the poverty level.
In a Saturday phone interview, Wendell Stemley, the president of the National Association of Minority Contractors, told me he's backing the GAIIN Act. "Like everybody, we want to see a fully funded infrastructure bill," he said. "But one that accomplishes some of those objectives without raising the national debt and additional taxes has got to be something we get behind."