Axios Sneak Peek
December 02, 2020
Welcome to Sneak Peek, our nightly lookahead from both ends of Pennsylvania Avenue, plus our best scoops.
🚨 Breaking: The New York Times reports President Trump has discussed pardons for three of his children and Rudy Giuliani.
Situational awareness: Former Speaker Paul Ryan has joined the board of the Center for Strategic and International Studies.
Today's newsletter — edited by Axios contributor Glen Johnson — is 489 words, a 2-minute read.
1 big thing: Members plot virus-era office upgrades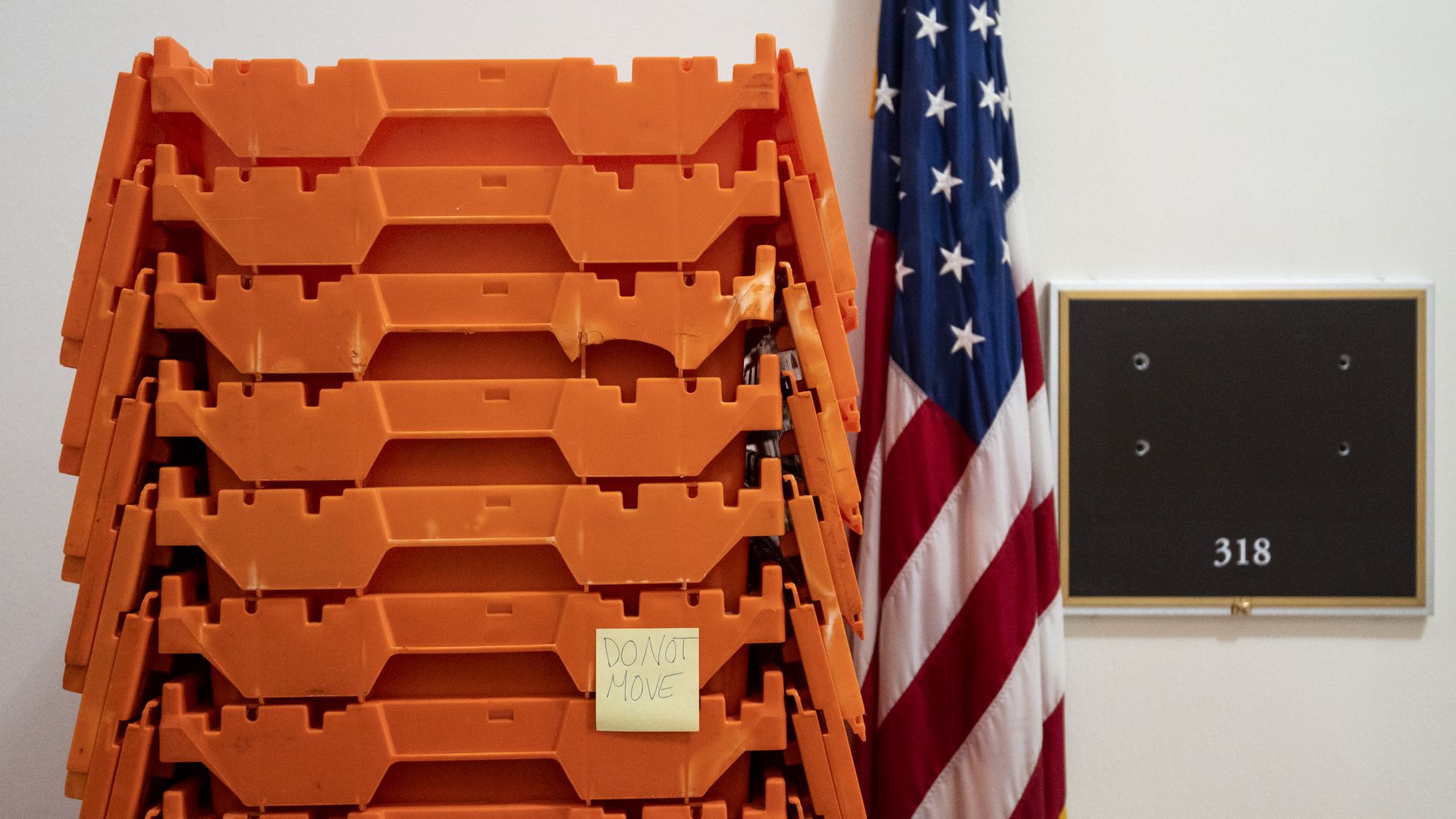 The House plans to renovate members' suites even though staff are worried about an influx of contractors and D.C. is tightening restrictions on large gatherings, some staffers have told me.
Why it matters: The Capitol has been closed to public tours since March. Work over the holiday season comes as U.S. coronavirus cases spike, Americans beg for more pandemic assistance and food lines grow.
One measure aimed at reducing risk is also raising eyebrows: "Only members' personal offices will receive new paint, furniture, carpet and drapes (if eligible)," said a "Dear Colleague" letter sent by the Architect of the Capitol.
Staffers have to wait until January to get their office space spiffed up.
What they're saying:  "The problem is, members are used to a concierge experience," one staffer told Axios. "I wish we could serve as an example to people on how to run their hygiene and safety operations. There's an arc toward progress, but there's still a lot of work to do."
2. The walls close in on Trump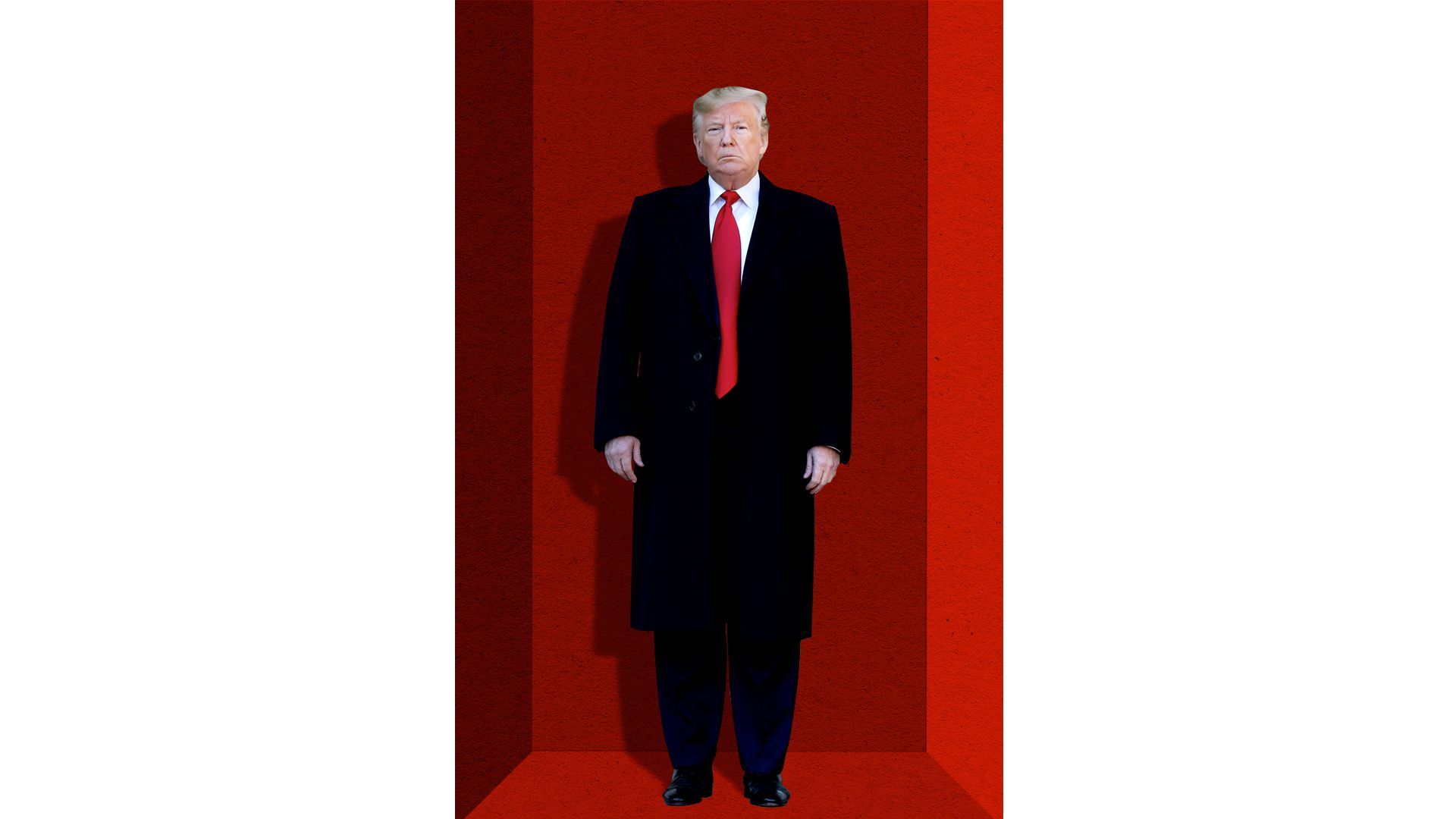 With Bill Barr's "Et tu, Brute!" interview with the AP, President Trump is watching the walls close in on his claims of fraud, hoaxes and conspiracies, Axios' Margaret Talev writes.
Why it matters: Trump and his legal team continue to claim election fraud. But the Republican governors of Arizona and Georgia have certified their elections, a loyalist like Barr has weighed in, and lower-ranking officials have taken potshots.
The big picture: The deadline for states to choose electors is just a week away — Dec. 8 — and those electors will submit their votes six days later. Barr's conclusion that "we have not seen fraud on a scale that could have effected a different outcome in the election" would be a blow enough even if it didn't follow notable public statements from other officials.
Chris Krebs reassured the public about election systems' integrity via Twitter, and interviews before and after being fired as director of the Cybersecurity and Infrastructure Security Agency.
FDA chief Stephen Hahn pushed back against presidential pressure to rush approval of a COVID vaccine, as Axios scooped last night.
The backdrop: Jonathan Swan reports Trump is pressuring Barr to release a report the president believes could hurt perceived Obama-era enemies — and views Barr's designation of veteran prosecutor John Durham as special counsel as a stall tactic.
3. Biden women come to Flournoy's defense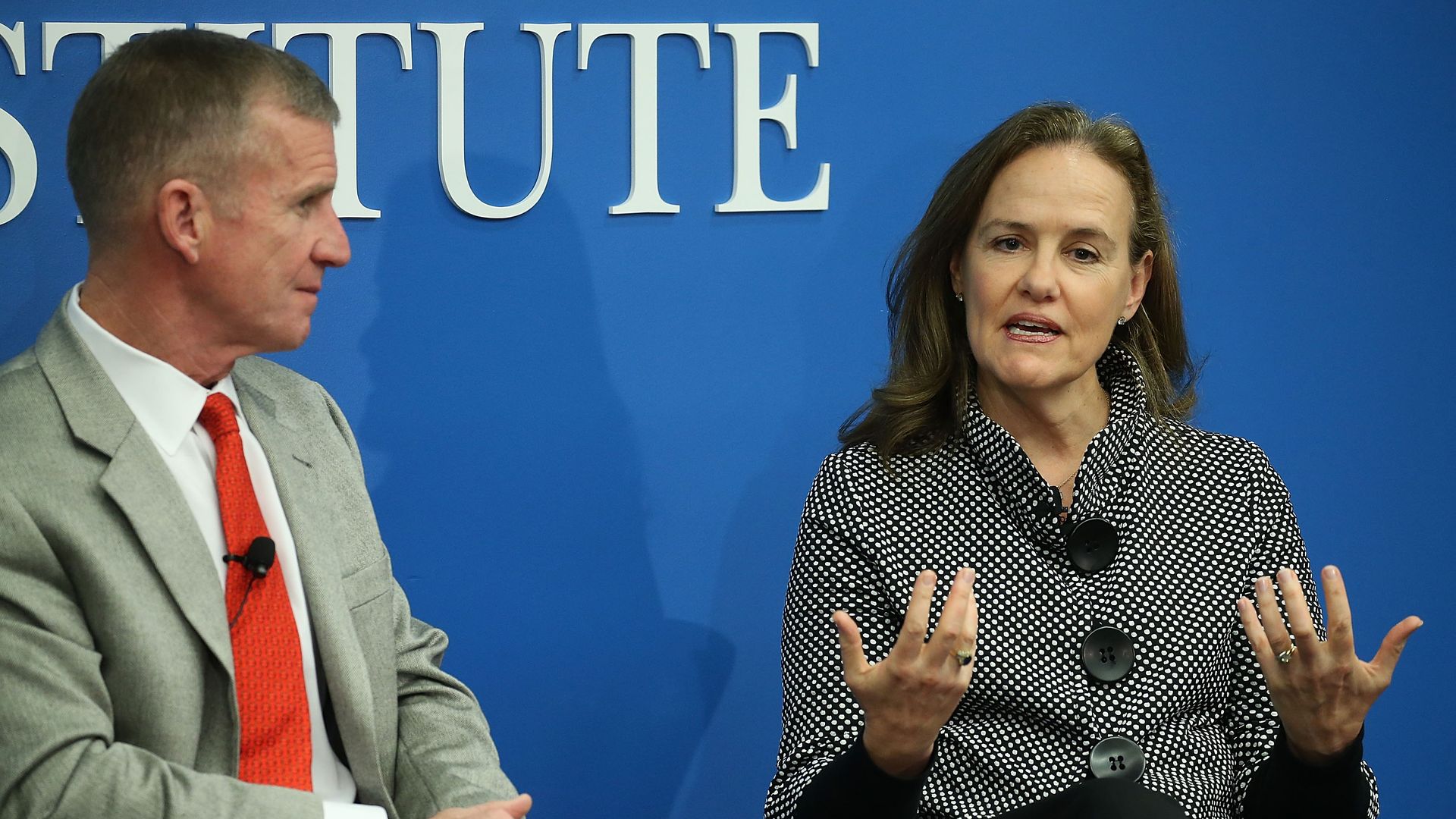 What's new: A New York Times op-ed arguing it's time for a woman to run the Pentagon was texted throughout Bidenworld today, as some female staffers wondered why Michèle Flournoy has not been named defense secretary, Axios' Hans Nichols reports.
Why it matters: Some of Biden's supporters fear Flournoy, who was widely expected to get the job, is being sacrificed at the altar of racial diversity, which the op-ed argues would be "shortsighted."
Meanwhile civil rights groups want a meeting about Black appointees, the Washington Post reported tonight.
4. Tanden tantrum: Blowback surprises Bidenworld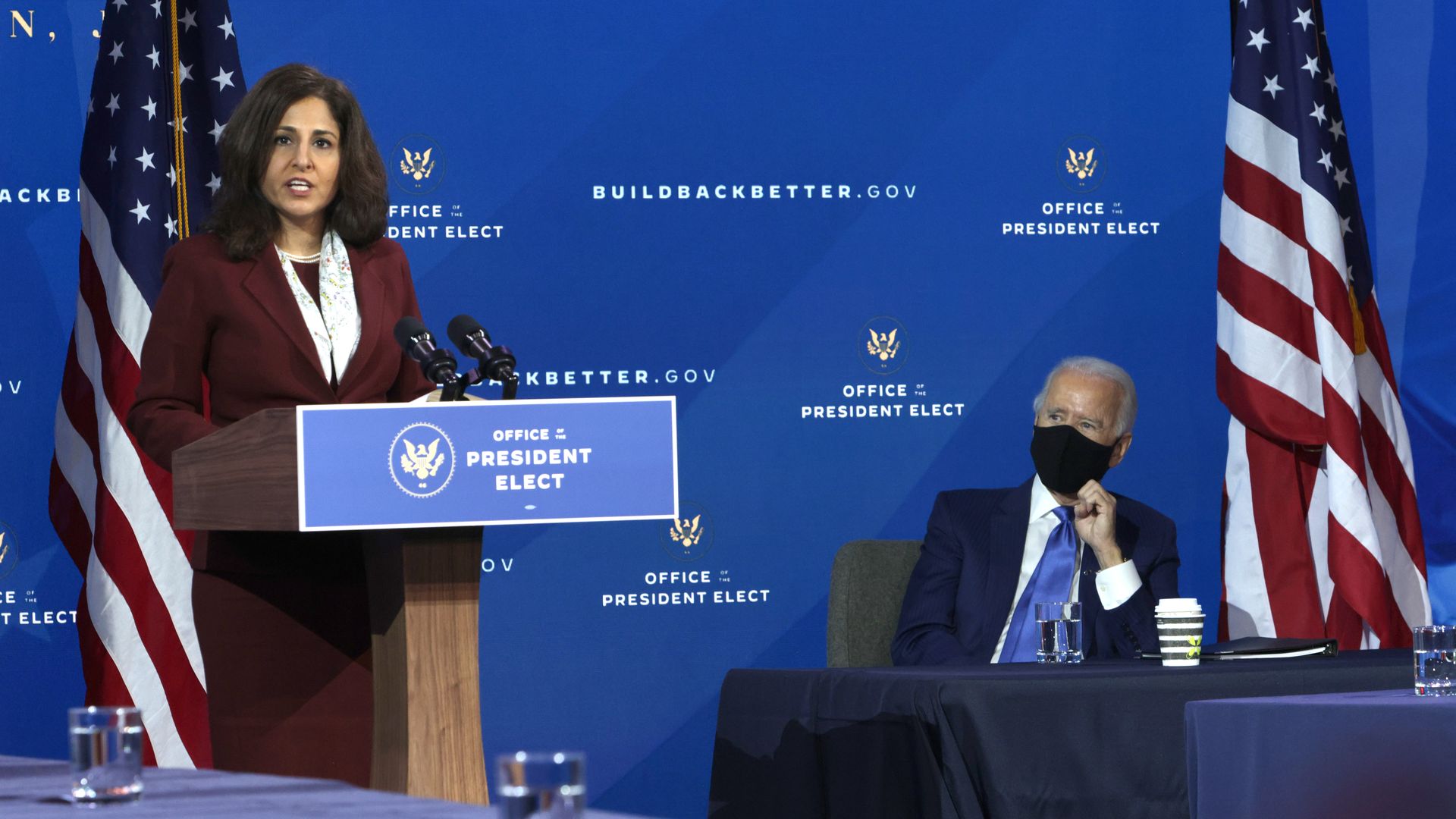 What's new: The Biden brain trust thought it would cleverly avoid blowback from the AOC crew by picking an activist woman — Neera Tanden — to run OMB instead of centrist dude Bruce Reed, Axios' Hans Nichols has heard.
Oops. Instead, Republicans rejected the choice literally within minutes, surprising top Biden aides.
Why it matters: Tanden is close with incoming chief of staff Ron Klain, and it tipped the balance in her favor. Now, he'll have to spend time saving her confirmation — if Senate Republicans bother to give her a hearing, and no Senate Democrats defect.
5. Biden baseball card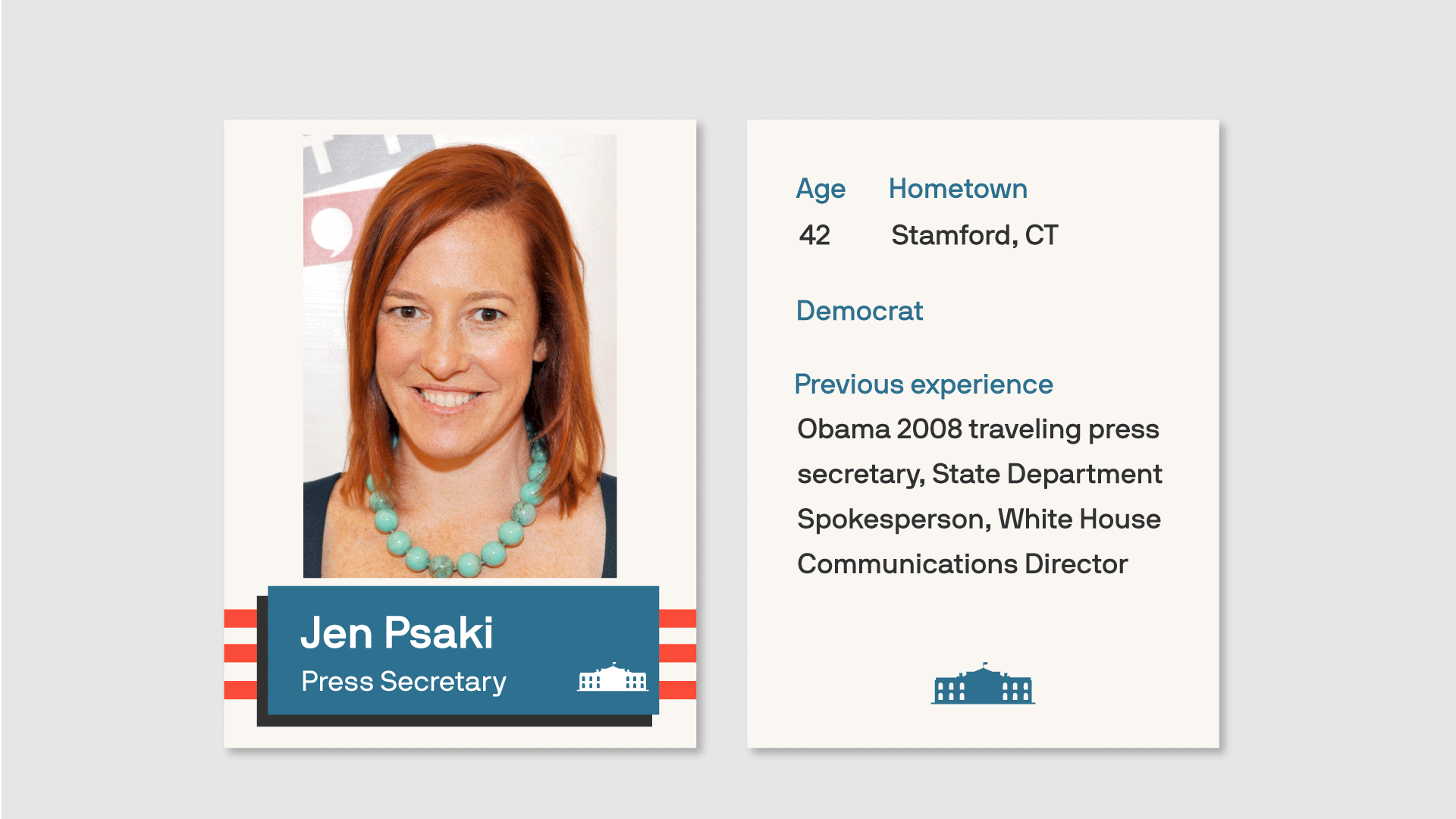 🎂 Incoming White House press secretary Jen Psaki turned 42 today.
6. Top tweet: We've seen this scary movie before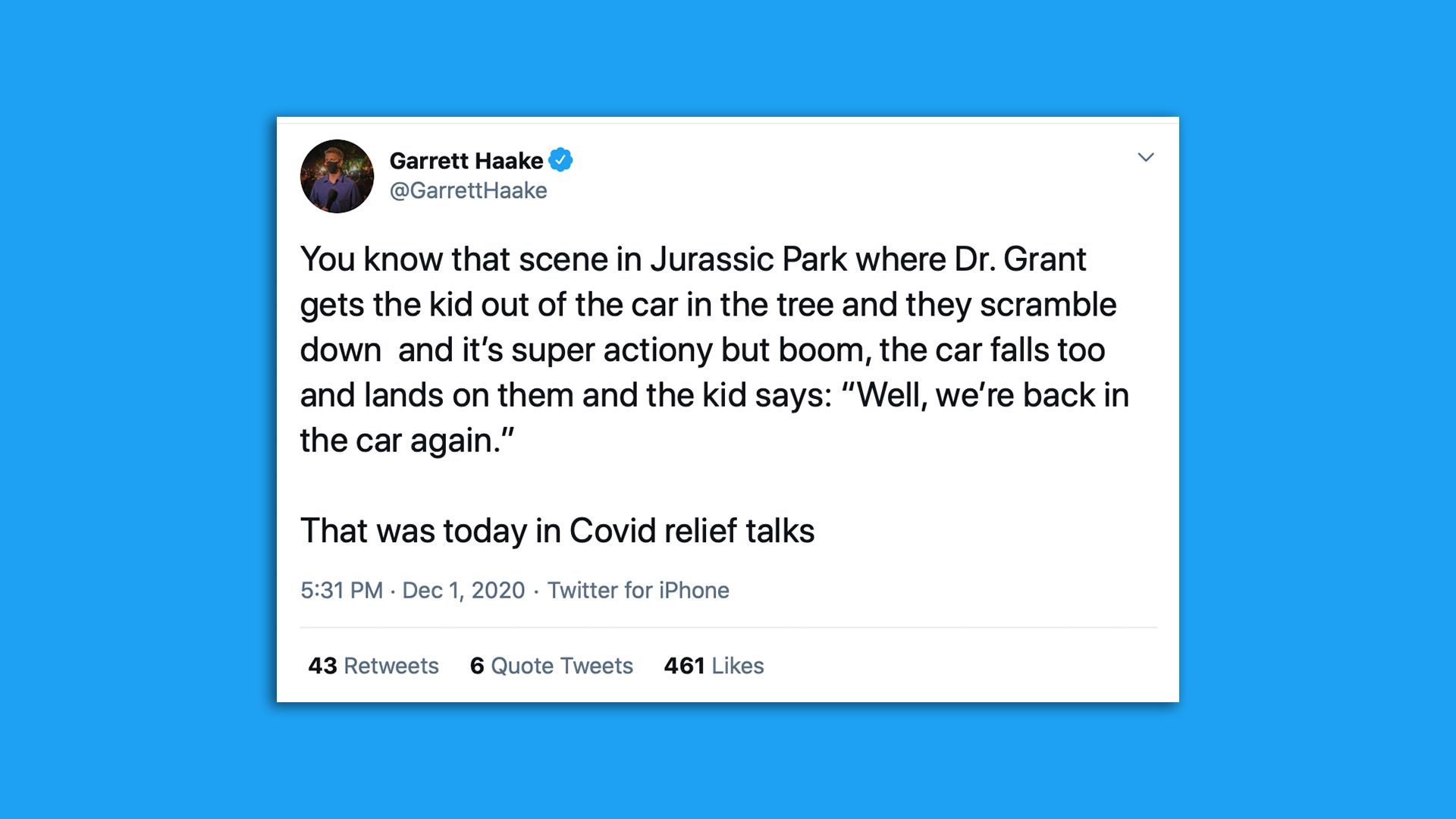 NBC News correspondent Garrett Haake for the win!
7. Women gain strength in Congress
8. Parting shot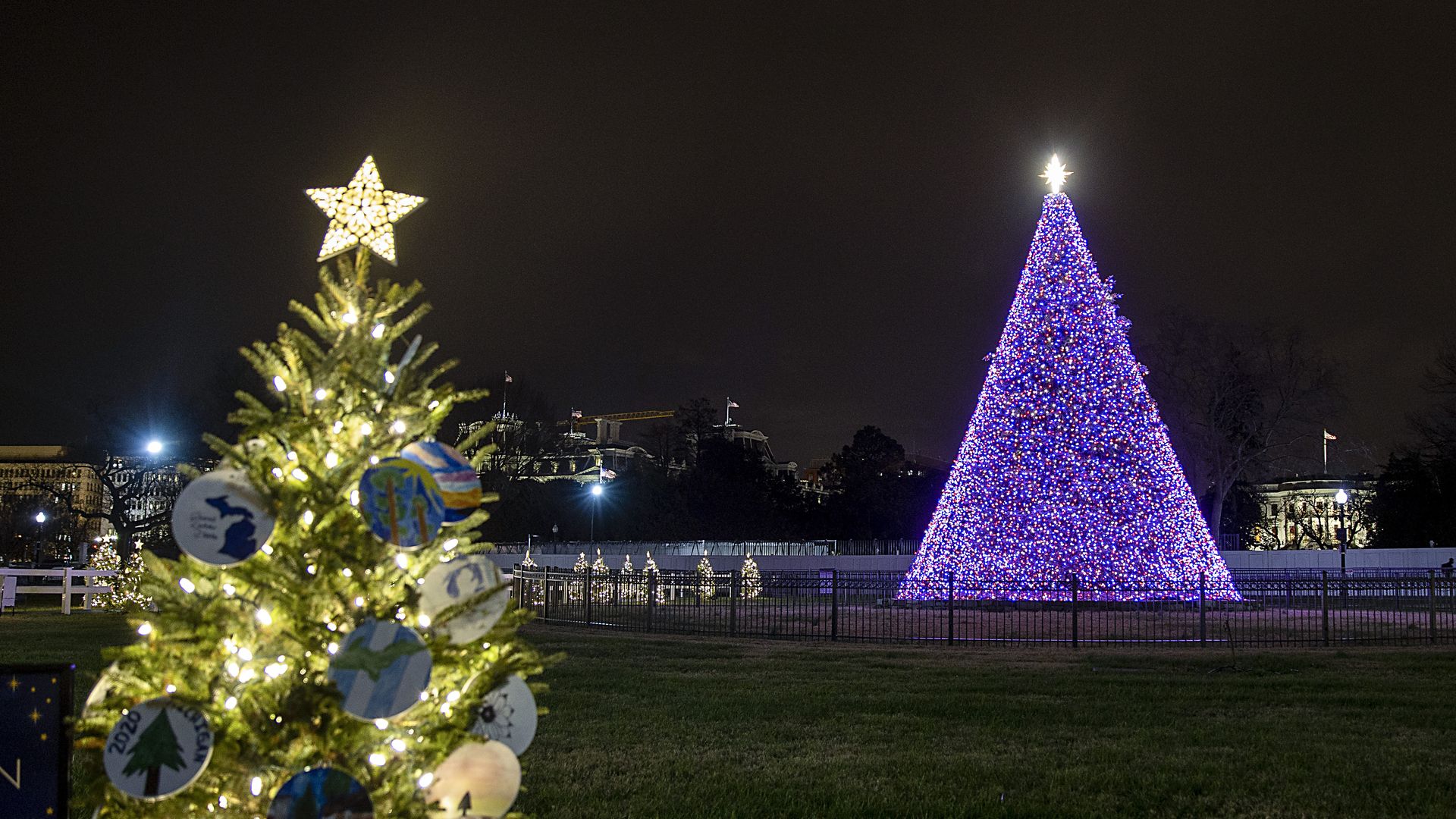 The National Christmas Tree was illuminated tonight in a virtual tree-lighting ceremony due to the coronavirus.
Thanks for ending your day with us. We'll be back tomorrow. Sign up here.