Axios Sneak Peek
January 26, 2020
Welcome to Sneak Peek, our weekly look ahead from both ends of Pennsylvania Avenue, plus our best scoops.
📡 Tell your friends to sign up free for their weekly Sneak Peek!
Situational awareness: NBA legend Kobe Bryant, 41, and his daughter Gianna, 13, died in a helicopter crash over Calabasas, California, Sunday, the Los Angeles Times reports. Go deeper.
Tonight's newsletter is 2,166 words, an 8-minute read.
1 big thing: Huawei threatens America's closest relationship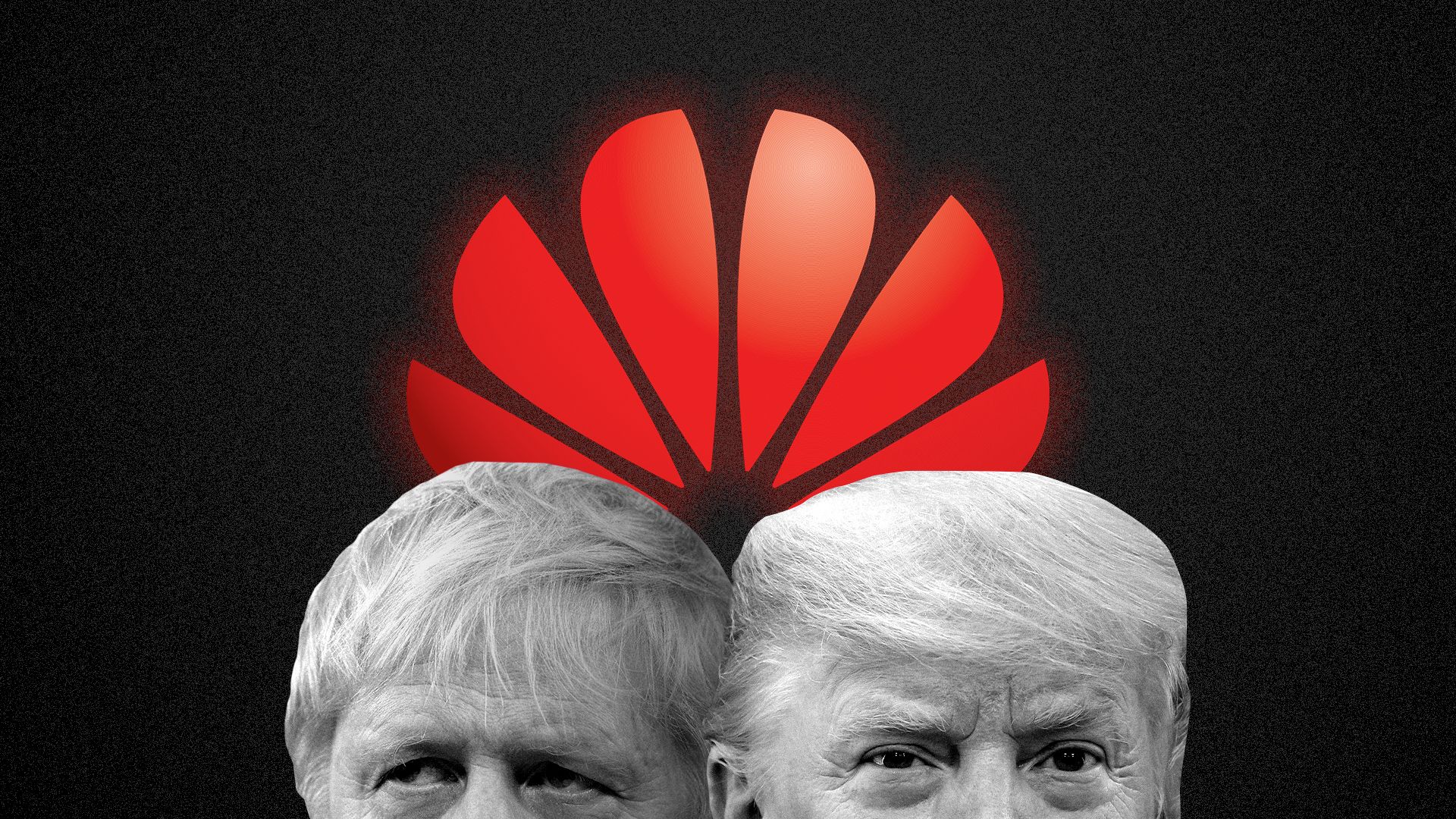 British Prime Minister Boris Johnson is inching toward a decision that could profoundly harm the "special relationship" between Britain and the United States under President Trump.
Driving the news: Johnson is expected to decide, as soon as this week, whether to defy Trump's request that he ban Chinese technology giant Huawei from the U.K.'s 5G wireless network.
Johnson's decision comes after repeated private and public warnings from Trump and senior administration officials, including Treasury Secretary Steven Mnuchin, Secretary of State Mike Pompeo and national security adviser Robert O'Brien, U.S. officials tell Axios.
Behind the scenes: "This is a highly consequential decision that the British prime minister's going to be making," a senior Trump administration official told me in a phone interview on Saturday.
"Not only in terms of their relationship with the United States, but first and foremost for their own citizens," added the official, who spoke on condition of anonymity because of the sensitive diplomacy still happening across the Atlantic.
"People are going to be a bit shaken by the U.K.'s judgment if they make this decision."
Why it matters: The Huawei debate — which may seem abstract to many Americans — has become one of the most urgent foreign policy priorities of the Trump administration and one of the more serious tests of the U.S.-U.K. relationship in recent times.
It could ultimately lead to the U.S. government curtailing the intelligence it shares with its closest ally, U.S. officials told Axios.
Some British officials have countered that, with severe restrictions, it's possible to safely include Huawei equipment in a 5G network.
Former Australian Prime Minister Malcolm Turnbull has been a leading voice, globally, in warning about the risks of allowing the Chinese company to embed itself in Western mobile networks.
Turnbull told me in a phone interview on Saturday that he shared his assessment of Huawei with the Trump administration in early 2017. (Australia is part of America's most important intelligence-sharing alliance, the "Five Eyes.")
Turnbull said he spent a lot of time personally investigating the subject in consultation with Five Eyes partners.
"To be honest with you, I'm surprised that the U.K. is taking the approach it is," Turnbull said. "The ability to mitigate the risk is very, very questionable."
The big picture: The battle over Huawei is what a "tech Cold War" begins to look like.
In recent remarks that received surprisingly little attention in the Western press given their implications, Trump's deputy national security adviser, Matthew Pottinger, used a revealing analogy to describe the Trump administration's attitude toward Huawei.
At the Raisina Dialogue in New Delhi on Jan. 16, Pottinger said: "Can you imagine a situation where, in the '80s, Ronald Reagan and Margaret Thatcher have a conversation and they say, 'You know, I think we should have the KGB come and build all of our telecommunications and computer network systems because they're offering a great discount.'"
Between the lines: 5G mobile networks will allow humans and machines to communicate at unfathomable speeds. When people talk about the Internet of Things, they are referring to a world in which everything from driverless cars to home appliances to hospital equipment will be connected and constantly exchanging data.
"When you're talking about 5G, everything will become critical infrastructure," said the senior Trump official.
Go deeper: Read the full story in the Axios stream
2. Impeachment then and now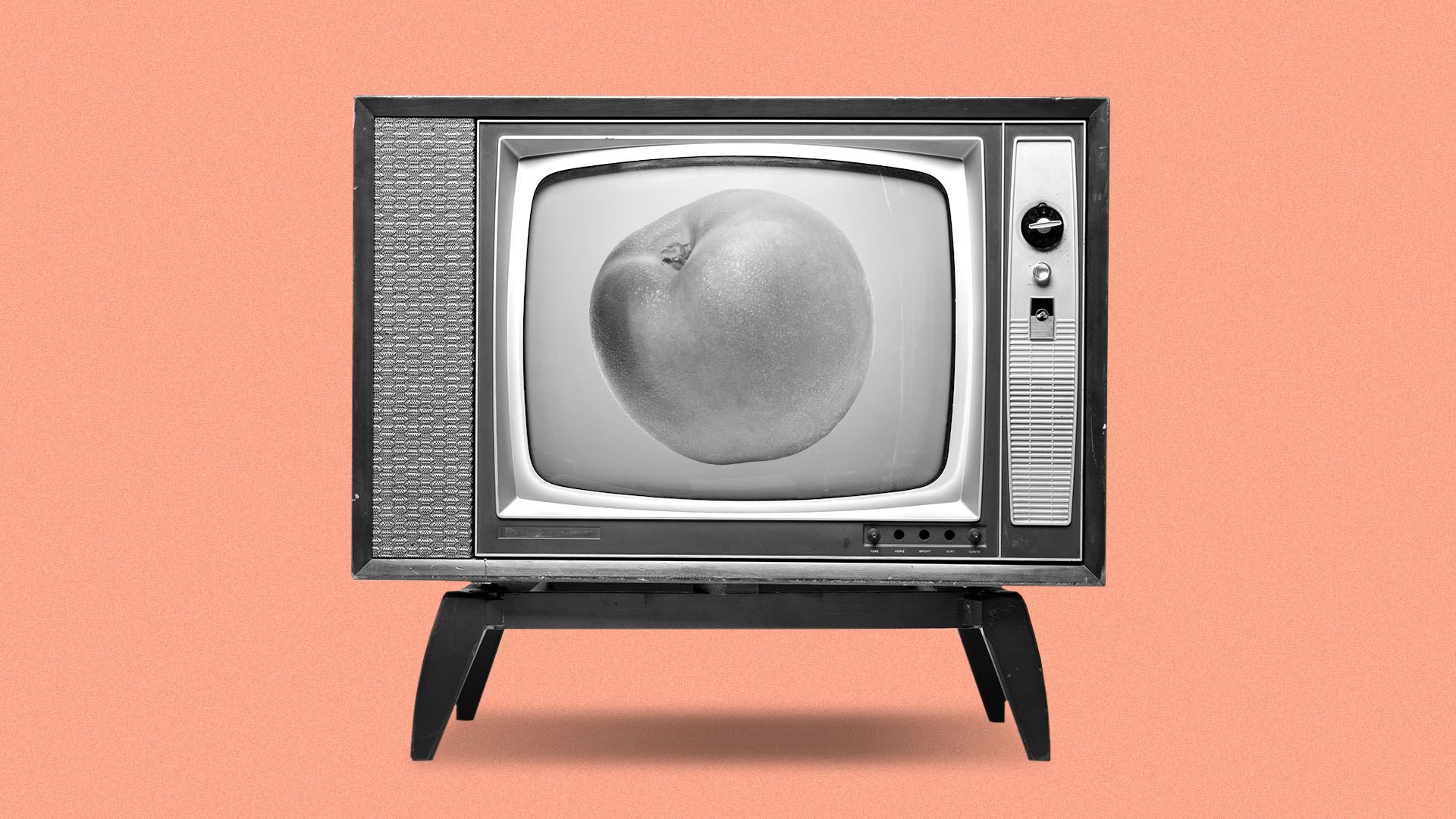 We are living in a measurably different political and media landscape than when the Senate acquitted President Bill Clinton of impeachment charges in 1999, Axios' Stef Kight and Alayna Treene report.
The big picture: These dynamics are setting the pace as President Trump's legal team speeds through arguments to seek a fast acquittal.
"We didn't have to contend with social media, cable news and the deep partisan divide to the extent it exists today," Tom Daschle, the Senate minority leader in 1999, tells Stef and Alayna.
Why it matters: What happens may shape how Americans view future impeachments.
The White House team kept Saturday's arguments around two hours — after Trump vented about poor weekend TV ratings.
Some other ways Trump's 2020 impeachment backdrop differed from Clinton's in 1999:
Political power:
Then: Democratic president, Republican Senate, Republican House.
Now: Republican president, Republican Senate, Democratic House.
Setting the rules:
Then: Senate Majority Leader Trent Lott and Minority Leader Daschle negotiated ground rules for the trial.
"We worked together closely during the entire impeachment period. That set the tone and allowed us to complete our work successfully," Daschle told Axios by email, calling their relationship "excellent."
The Senate approved the rules 100-0.
Now: Majority Leader Mitch McConnell and Minority Leader Chuck Schumer briefly met before the start of the trial, but talks failed once McConnell knew he had the votes to pass his resolution without Democrats.
"McConnell decided early on that he wanted no part of making this bipartisan," a person close to Schumer told Axios. "And that made it quite difficult for him to negotiate."
The rules were approved along party lines, with a vote of 53-47.
White House defense:
Then: Former Sen. Dale Bumpers represented Clinton: "You pick your own adjective to describe the president's conduct. Here are some that I would use: indefensible, outrageous, unforgivable, shameless. I promise you the president would not contest any of those or any others."
The White House legal team turned over 90,000 documents, and key witnesses and Clinton himself testified before the trial.
Now: White House counsel Pat Cipollone told Senators on Saturday it would be "a completely irresponsible abuse of power" to convict Trump. Trump has long insisted his call with Ukrainian President Zelensky — around which the articles of impeachment are built — was "perfect."
The White House repeatedly ignored requests for documents, asserted executive privilege to block key witnesses and Trump has not testified.
Senate partisanship:
Then: Vice President Al Gore broke ties in the Senate four times over eight years.
Now: Three years into the Trump presidency, Vice President Mike Pence has had to break ties 13 times.
The Senate of the 116th Congress has had no 100-0 votes thus far.
There were 167 attempted cloture votes in 2017–2018.
The average Democrat in Congress has become more liberal and the average Republican more conservative since 1999, as shown by Vote View data.
3. Impeachment lookahead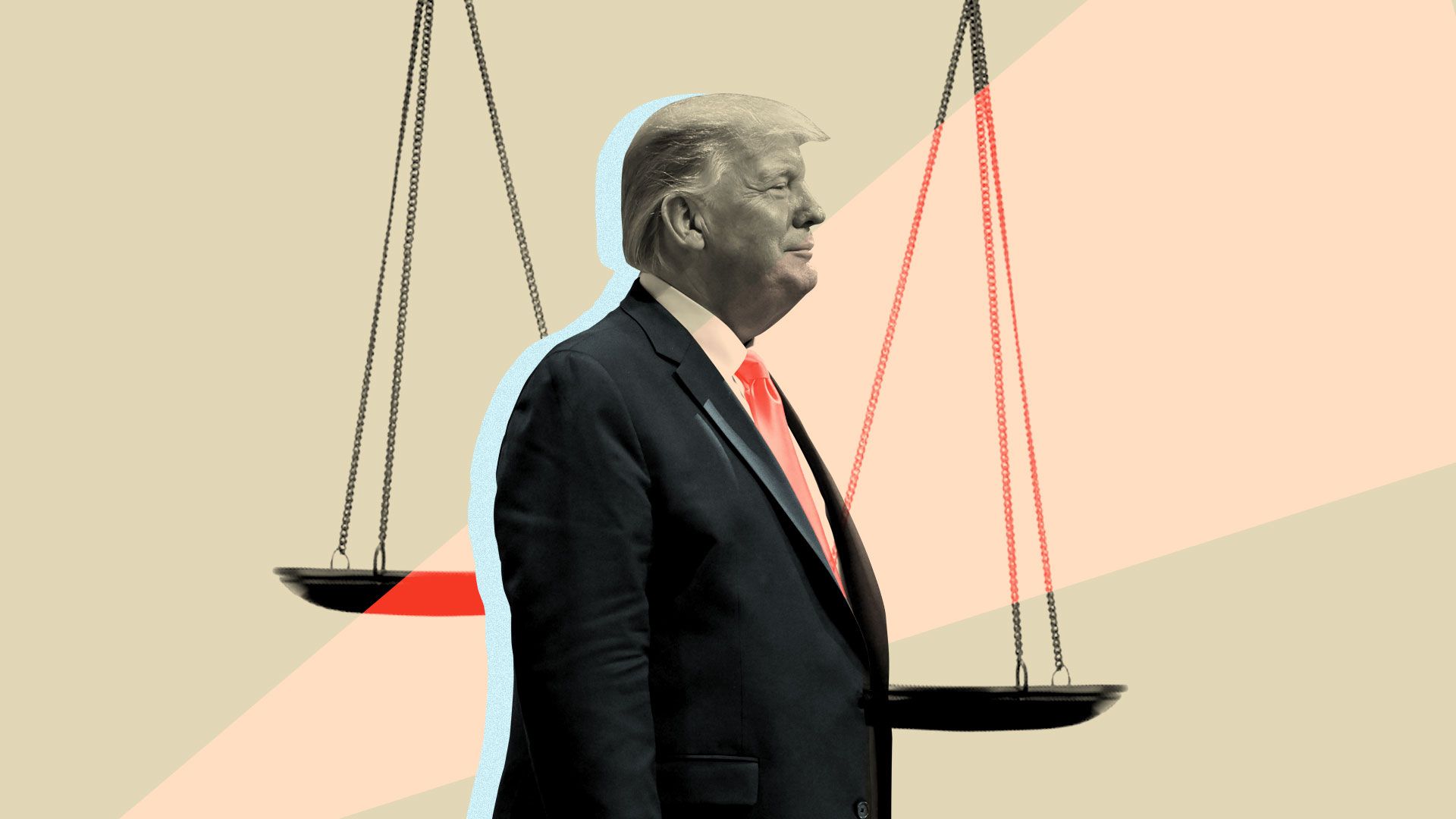 Unlike the methodical, sometimes plodding, approach Democratic House managers took in three days of arguments at President Trump's impeachment trial, Trump's legal team is making a play for clip-worthy TV moments accusing Democrats of a witch hunt, Alayna reports.
Why it matters: That's a strategy lawyers employ only if they're fairly confident they've got the votes to acquit and can shift to public relations tactics likely to motivate Trump's voting and fundraising bases.
What's next: Once the president's team wraps its presentation on Monday or Tuesday, senators will have 16 hours to submit written questions to Chief Justice John Roberts, who will read them aloud on the floor. Senators expect to use the full 16 hours they are given.
The Q&A session is crucial to determining if the Senate Democrats will get the minimum of four GOP votes they need for a majority to force new witnesses and evidence into the trial.
If they fail, as Republicans are increasingly confident they will, there could be a vote on Trump's fate by the end of this week.
What we're hearing: Senate Majority Leader Mitch McConnell is considering limiting the amount of time between remaining procedural votes to end the trial as soon as possible.
If a vote on new witnesses falls short, there's a strong chance McConnell moves straight to an up-or-down vote on Trump's acquittal — attempting to bypass additional motions from Democrats.
That may depend on levels of resistance from those Republican senators who insisted there should at least be an opportunity to vote on the question of witnesses, and who've urged him not to rush the trial.
During Clinton's 1999 impeachment trial, senators met behind closed doors for three days before the final vote on the articles.
The bottom line: If McConnell believes he has 51 votes needed to forge ahead, Trump could be acquitted as early as Friday, ahead of the Feb. 3 Iowa caucuses and the Feb. 4 State of the Union address.
Worth noting: Trump's schedule this week is loaded with a number of domestic and foreign policy items — from the potential unveiling of a Middle East peace plan to signing the USMCA trade deal — giving him plenty of opportunities to argue he's focused on doing the work of a president, and not on impeachment.
See item 6 for a full rundown of his week.
4. Jared's peace plan finally arrives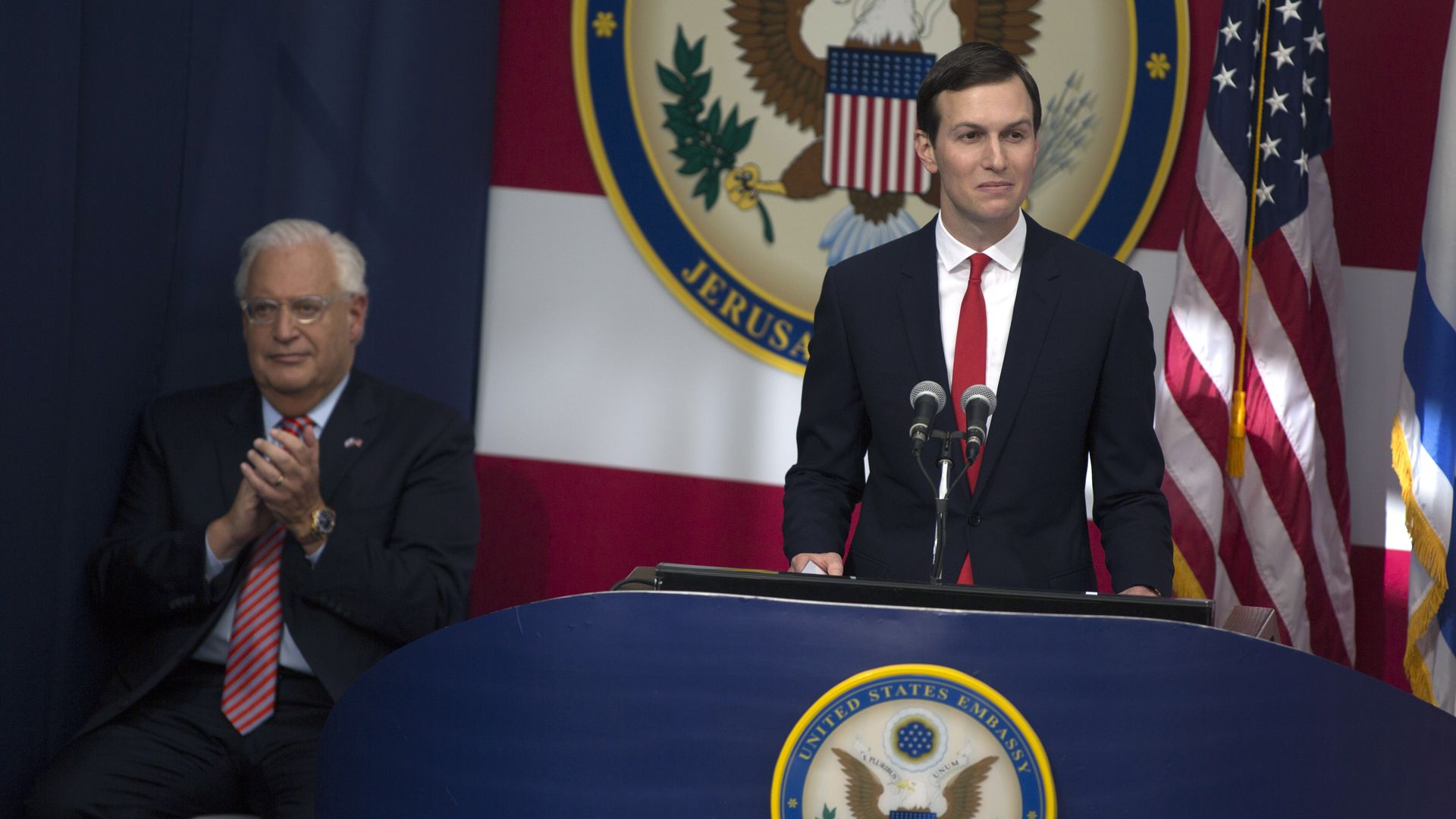 The Trump administration is expected to release its long-awaited Middle East peace plan on Tuesday, sources familiar with the plan tell me.
Between the lines: The Israeli-Palestinian peace plan has been the most secretive effort inside an extraordinarily leaky administration. Not a single detail has leaked for three years about how the Trump administration will propose to divide territory between Israel and the Palestinians.
The details have been closely held among Jared Kushner and his small team — Ambassador to Israel David Friedman, special representative for international negotiations Avi Berkowitz, and senior State Department official Brian Hook. Trump's former negotiator Jason Greenblatt also played a key role in crafting the plan.
The Palestinian leadership, which cut off contact with the Trump administration after Trump recognized Jerusalem as Israel's capital, are totally out of the loop and have preemptively rejected Kushner's effort.
And some key allies who have been asked to provide statements of support have yet to see details of the plan.
What to watch: Israel's internal politics are extremely fraught with an election on March 2. So it's significant that both Prime Minister Benjamin Netanyahu and his opponent Benny Gantz will be visiting Washington this week.
Gantz toyed with rejecting the invitation to Washington, but he announced yesterday he would come on Monday to meet one-on-one with Trump, Axios' Barak Ravid reported.
Gantz had previously said that if Trump released his peace plan before March 2, it would be "a harsh interference in the electoral process in Israel." But Gantz couldn't afford to be seen to be snubbing Trump, who is very popular in Israel.
Berkowitz met with Gantz when he traveled to Israel earlier this month.
It's expected that Trump and Kushner will privately brief both Gantz and Netanyahu on the plan on Monday and then publicly reveal the details on Tuesday.
Behind the scenes: The White House has reached out to the Jordanians, Egyptians, Emiratis, Saudis and a number of European countries to encourage them to issue supportive statements when the plan is finally released. It's unclear how much they have told them about the plan, but it's not believed to be much detail, per sources familiar with the outreach.
Some of these countries are expected to provide encouraging statements. It would be a significant diplomatic achievement if Arab countries that are traditionally sympathetic to the Palestinians offer supportive or even neutral statements.
5. What's next: Trump's broader travel ban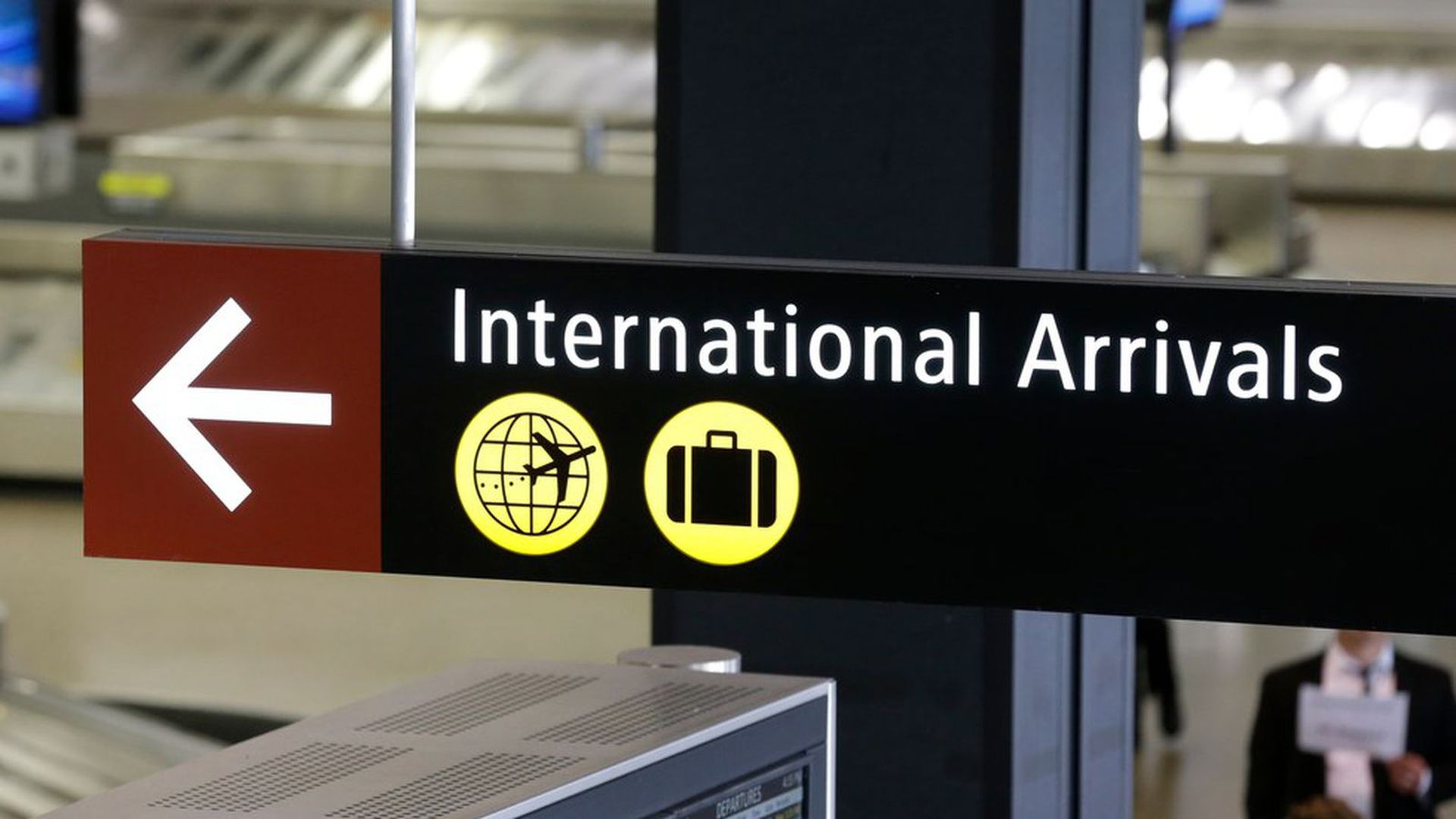 President Trump is expected to announce an expanded travel ban this week, which would restrict immigration from seven additional countries — Nigeria, Myanmar, Sudan, Belarus, Eritrea, Kyrgyzstan and Tanzania, per multiple reports.
The announcement would come on the three-year anniversary of Trump's original travel ban, which targeted Muslim-majority nations, Stef writes.
Trump administration officials declined to comment when Stef asked about the expected travel ban.
Between the lines: People from the countries covered by the expanded ban will not be barred from entering the U.S. across the board, WSJ reports. Varying levels of immigration and travel restrictions will be imposed.
Some countries are expected to be cut out of the diversity visa lottery — a program that randomly allots green cards to nationalities with low levels of immigration to the U.S.
Iran, Syria, Libya, Venezuela, North Korea, Yemen and Somalia have already been affected by the earlier version of the travel ban that was upheld by the Supreme Court last year.
6. Sneak Peek diary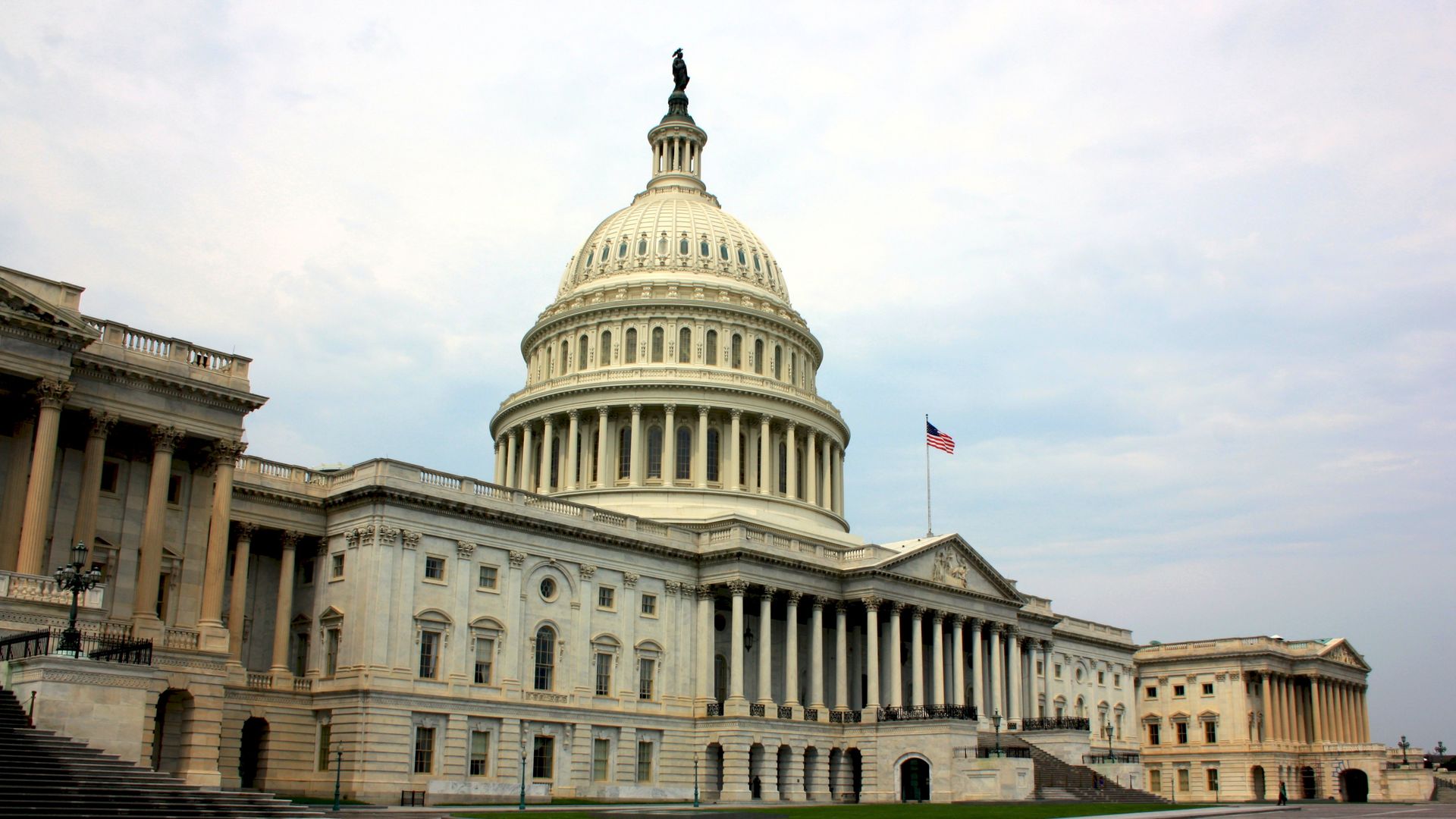 The House will return from recess on Monday, Alayna writes.
On Tuesday, the House Oversight Committee will hold a hearing examining the Trump administration's Afghanistan strategy. They'll also hold a hearing on whistleblowers.
The House Transportation and Infrastructure subcommittee will hold a hearing on Trump's D.C. hotel.
On Wednesday, the House Budget Committee will hold a hearing on the Congressional Budget Office's budget and economic outlook.
The Senate impeachment trial will continue this week.
On Tuesday, the Senate Foreign Relations Committee will hold a closed-door hearing on U.S.-Iran policy.
President Trump's schedule, per a White House official:
Monday: Trump will meet with Israeli Prime Minister Benjamin Netanyahu and Benny Gantz, leader of the Blue and White party at the White House. He will also have lunch with Mike Pence, and he'll participate in the swearing-in of Jovita Carranza as the administrator of the Small Business Administration.
Tuesday: Trump will hold a joint press conference with Netanyahu. Later he will travel to Wildwood, New Jersey, for a campaign rally.
Wednesday: Trump will have a signing ceremony for the passage of the USMCA trade deal.
Thursday: Trump will tour Dana Manufacturing Inc. and make remarks in Warren, Michigan. He'll also speak at a campaign rally in Des Moines, Iowa.
Friday: Trump will speak at a White House summit on human trafficking.
Bonus: Secretary of State Mike Pompeo will depart on Wednesday for his tour of Britain, Ukraine, Belarus, Kazakhstan and Uzbekistan. He will return on Feb. 4 — the date Trump will deliver his State of the Union address.