Axios Seattle
August 17, 2022
It's Wednesday! No midweek slump to see here.
☀️ Today's weather: Sunny with a high near 86.
🥵 Situational awareness: A heat advisory has been issued for today through midnight Thursday for much of the Puget Sound region, per the National Weather Service.
Today's newsletter is 982 words — a 4-minute read.
1 big thing: How the federal climate bill could help cut our emissions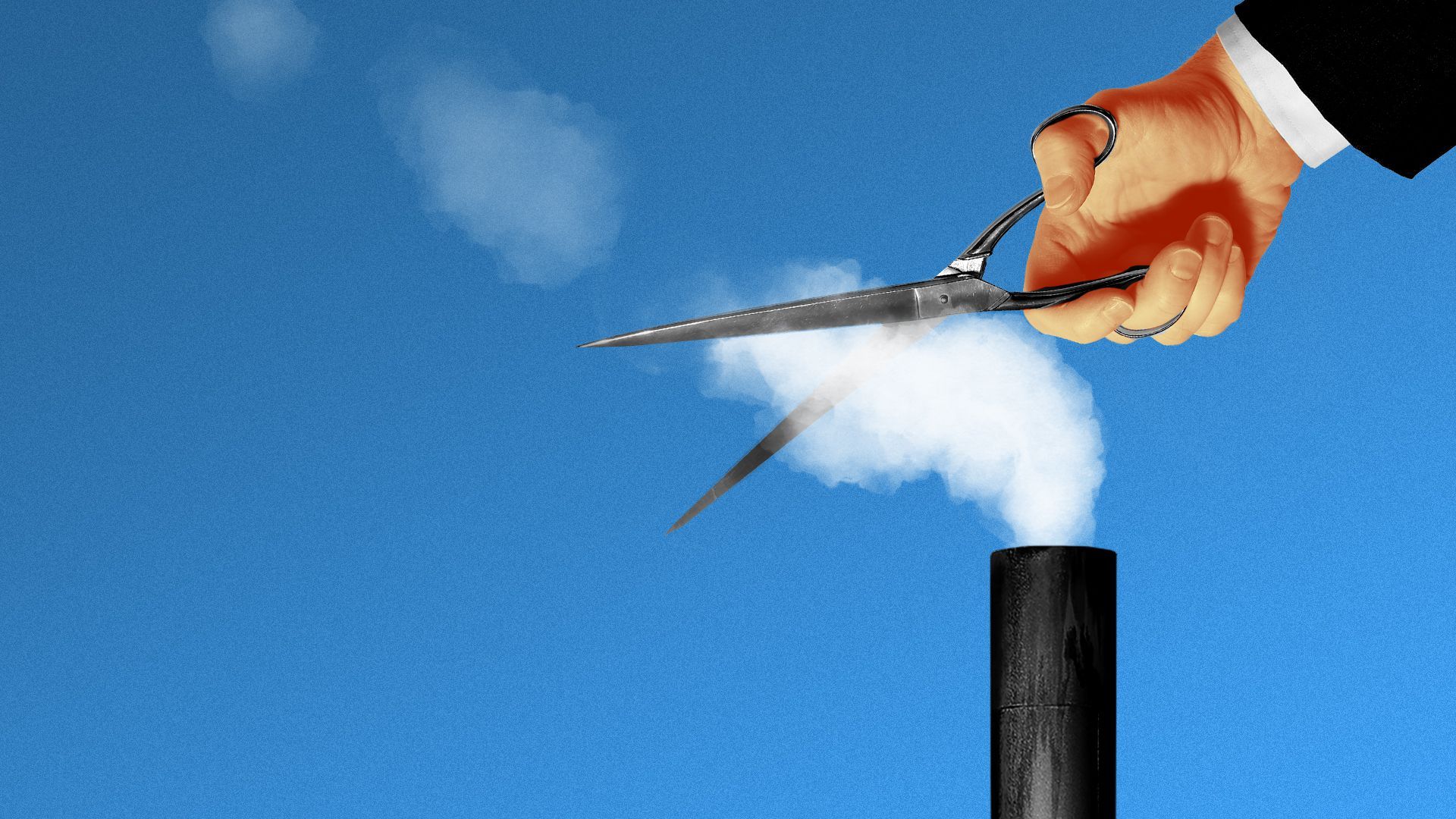 The Inflation Reduction Act, which President Biden signed into law yesterday, is expected to bring a flood of money into Washington state, and local officials say it'll supercharge efforts to fight climate change.
Driving the news: The package will pour about $370 billion into emission-reduction efforts nationwide — and Washington is in a good position to get a large chunk of that cash, according to local leaders.
What they're saying: At a press conference Tuesday. U.S. Sen. Patty Murray (D-Washington) called the new law "the largest investment in climate action in American history."
Reuven Carlyle, a Seattle Democrat who chairs the state Senate's energy committee, said the federal bill complements laws recently passed in Washington to move to 100% clean electricity, require cleaner gasoline and enact a cap-and-trade program.
Because local companies and agencies have been working to comply with those state laws, many have emissions-cutting projects already in development that are strong candidates to receive money under the federal law, Carlyle told Axios.
"We are as close to being a shovel-ready state as you can be, because of all our policy work," Carlyle said.
Zoom in: On Tuesday, officials with the Northwest Seaport Alliance — a partnership between the ports of Seattle and Tacoma — said money allocated by the new law could help them finish installing shore power at international cargo terminals.
That way, ships could plug into electrical power instead of having to burn fossil fuels when docked.
New grants and tax incentives could also help private companies convert diesel-powered equipment and trucks to cleaner options, said Steve Nicholas, the Seaport Alliance's senior project manager for air quality.
Zoom out: The federal bill will provide tax credits up to $7,500 for people who buy electric vehicles; expand clean electricity tax credits; and supply $9 billion in rebates to help make homes more energy efficient.
Yes, but: Climate activists have criticized how the law mandates new oil-and-gas drilling auctions on federal lands and waters.
The big picture: Even with those provisions, Democrats say the bill puts the U.S. on a path to reduce its carbon emissions by up to 40% based on 2005 levels by 2030.
2. Ex-worker sues Kreidler's office over remote work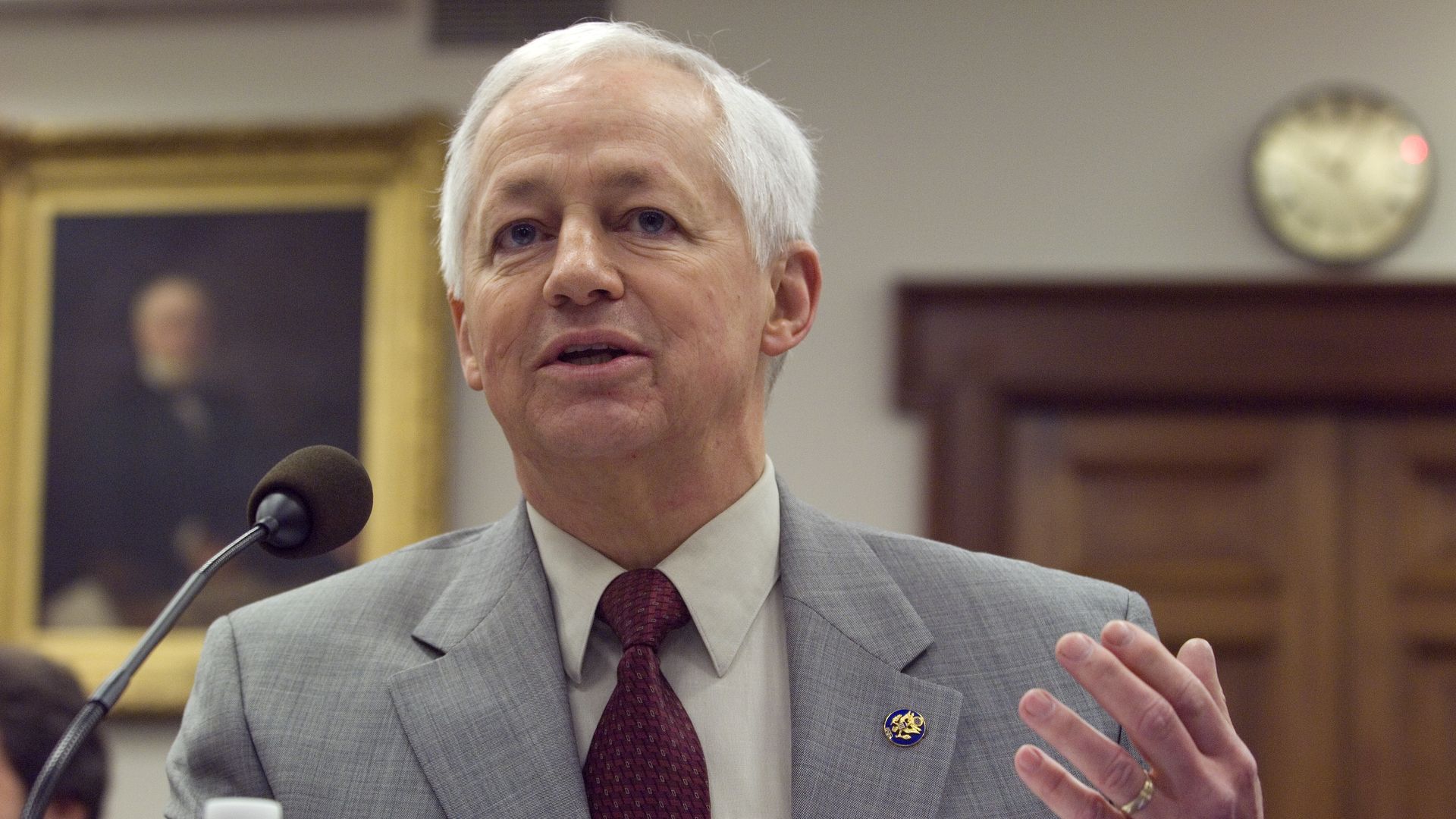 A former employee has sued the Office of Insurance Commissioner Mike Kreidler, claiming she was wrongfully fired after the state agency stopped letting her work remotely due to her "heightened risks of complication from COVID-19 infection."
Why it matters: Carolyn Cronin's discrimination lawsuit is the latest in a bevy of claims leveled at the office of Washington's embattled insurance commissioner.
The latest: The 10-page complaint filed in King County Superior Court on Friday describes Cronin as an administrative assistant who worked in the office for 20 years.
Cronin also suffers from the lung condition emphysema and a diagnosed anxiety disorder related to her fears of contracting COVID-19 — both of which are considered protected disabilities under Washington law, per the suit.
Driving the news: Cronin's suit says after a year and a half of allowing employees to work remotely amid the pandemic, the agency ordered them to return to in-person work, but initially let her keep working remotely.
Three months later, after Cronin asked for her remote work allowance to be extended, the office denied her request, forced her to go on three months of unpaid leave and ultimately fired her in April, the suit says.
What they're saying: Cronin's doctor advised that she not "return to in-person work unless all employees were vaccinated and wore a mask in the office, but that she could resume working remotely," the lawsuit states. "OIC was unwilling to accommodate Ms. Cronin's disability and terminated her employment."
The other side: A spokesperson for Kreidler's office confirmed in an email to Axios Tuesday that Cronin had worked for the office, adding "we do not discuss personnel issues or pending litigation, so I'm afraid we are unable to provide any further comment."
3. More people return to pre-COVID (maskless) lives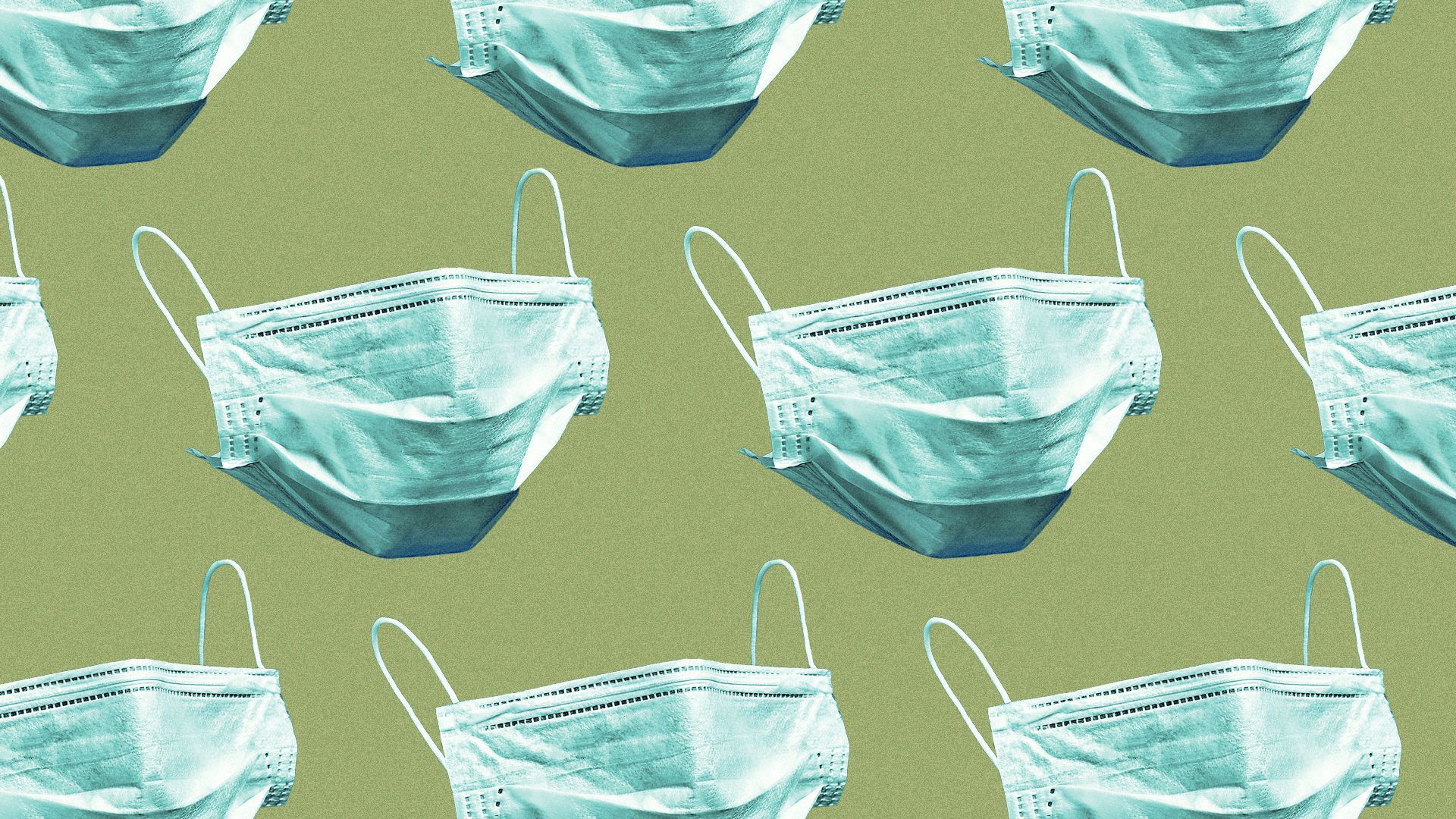 A growing number of people say they've returned to their pre-pandemic lives, despite personally knowing someone who has contracted long COVID or died from the disease, according to new data from the Annenberg Public Policy Center.
Driving the news: In the July survey of 1,580 adults, 54% said they rarely or never wear a mask indoors around people from outside their household, more than double the proportion in January.
Meanwhile, 41% say they have already returned to their "normal, pre-Covid-19 life." That figure was 16% at the start of the year.
The big picture: The results provide further evidence of how much Americans have moved past the pandemic and are likelier focused on inflation and making ends meet, Axios' Adriel Bettelheim writes.
4. Morning Buzz: Blame it on TikTok
🚗 Seattle Police say spiking thefts of Kia cars may be driven by a method learned on TikTok. (KING 5)
📑 Washington Attorney General Bob Ferguson has joined 21 other state attorneys general to file a legal brief that contends a looming abortion ban in Idaho violates federal law. (The Seattle Times)
🏛 A judge ordered the state agency that operates Washington's largest psychiatric hospital to pay more than $2 million to four women health workers who were assaulted by a violent patient. (KOMO)
🏀 The Seattle Storm's Breanna Stewart won the AP Player of the Year honor. (Q13)
🚓 The Seattle City Council approved a package of hiring incentives intended to boost police staffing, including bonuses of up to $30,000 for new hires. (The Seattle Times)
Do you see yourself with a new career?
5. A San Juan pic to go
Boats descended on Roche Harbor on San Juan Island this past weekend under blue skies and a hot August sun.
Why it matters: Washington's historic maritime gem is only a 1.5-hour car trip to Anacortes, plus a scenic ferry ride away.
The intrigue: There's still time for a summer day trip or weekend getaway to the San Juans.
🗣 Melissa is going to Olympia today to moderate a debate between secretary of state candidates. (Thanks for the question suggestions! You can watch live at 11am!)
䷤ Lewis is grateful for getting to spend time with family lately.