Axios Pro Rata
November 08, 2022
Top of the Morning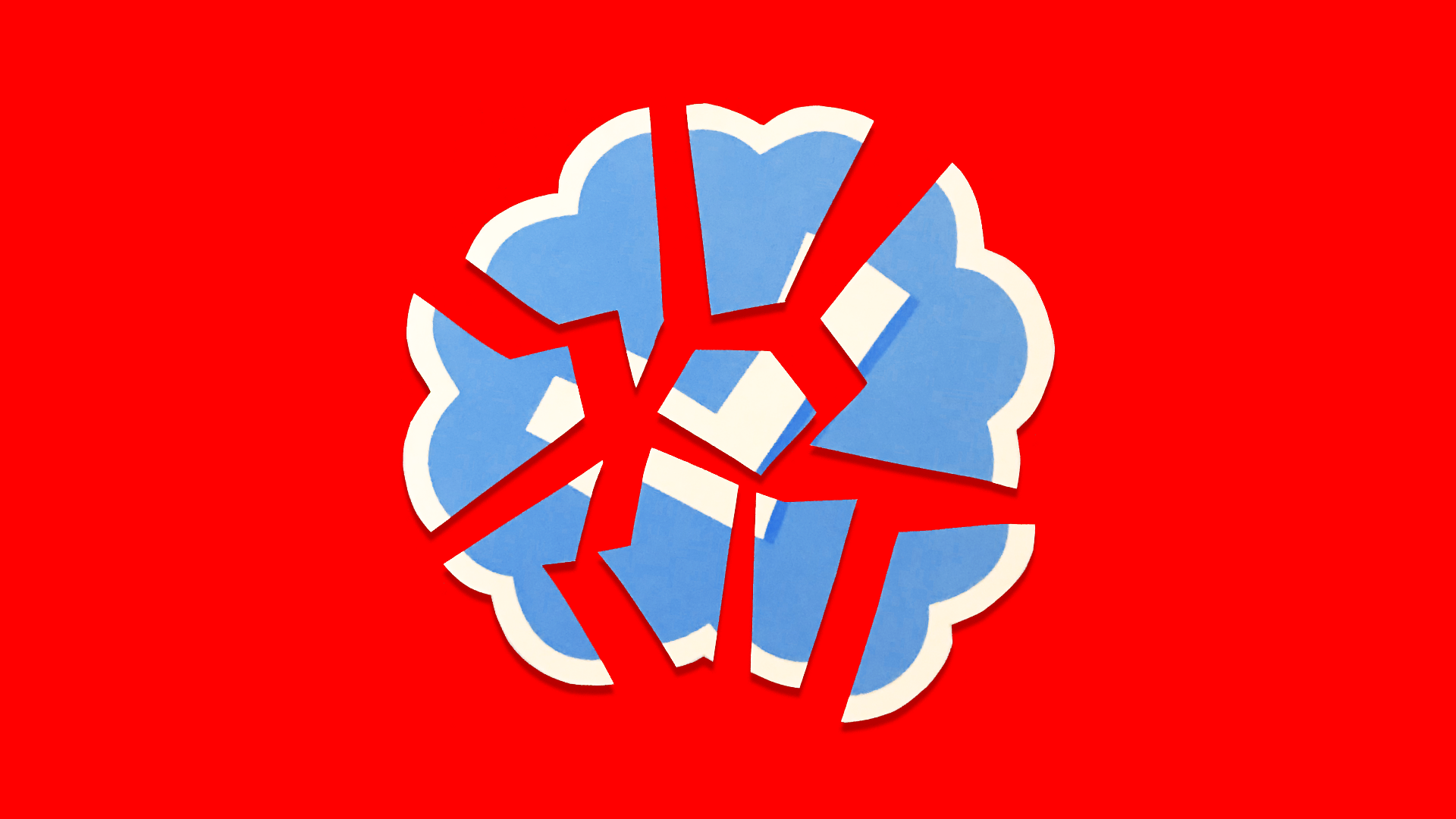 All corporate acquisitions are at least a little messy. But what's happening at Twitter is in a class by itself.
Why it matters: Elon Musk risks setting fire to $44 billion, plus to a social media platform that's become central to global discourse.
Most of that money belongs to Musk, but a lot of it comes from Wall Street banks, fellow billionaires, mutual funds and venture capital funds whose own investors include charitable foundations and university endowments.
The big picture: We knew that Musk didn't conduct due diligence before offering to buy Twitter, and that he hadn't thought too deeply about thorny content moderation issues. What we didn't know was that, as the months and lawsuits dragged on, he wasn't laying the groundwork for ownership.
There are no new C-suite executives beyond Musk. There is no board of directors. There are no named members of a new content moderation council, and thus no new content moderation rules. There is no good reason that at least some of these people aren't already in place.
Musk hasn't held an all-hands meeting to share his vision or any other information with Twitter employees, although some were scheduled and then cancelled. Not even with the 50% of workers that he didn't fire, or those who he did fire but who've already been asked back.
He spent months complaining about bots and spam, but then rushed to launch a more expensive subscription service that would automatically grant verification checkmarks without actually verifying user identities. And then delayed the launch, even though some people had already paid.
Brand marketers got worried about how the chaos might bleed into what users see around their advertisements, leading to a "massive drop in revenue." Musk did try to calm their fears, both in person and via tweets, but quickly grew impatient and threatened to go "thermonuclear" on his own customers.
Backstory: Yes, Musk wanted out of the deal and operates within at least a partial reality distortion field (arguably a justified one, per his Tesla and SpaceX successes).
But sources also say that Musk was aware the legal odds were against him, meaning that the likeliest outcome was his present predicament.
In other words, he had every reason and opportunity to prepare. Like any other acquirer would do. Instead, he chose to wing it, and then claim shock and ambush when things went sideways.
The bottom line: Elon Musk is still early in the first inning of owning Twitter, but he's already down a few runs.
The BFD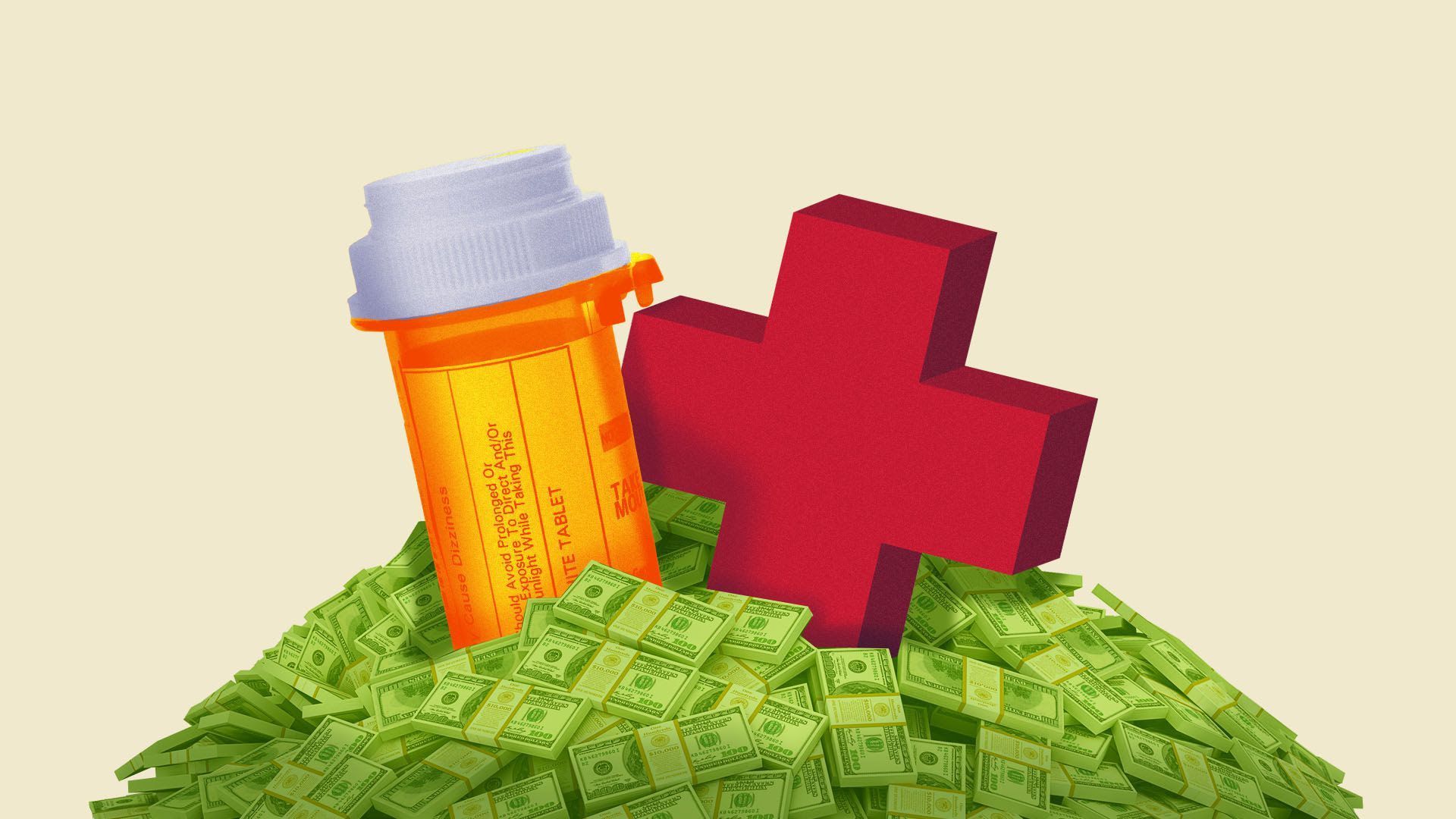 VillageMD, a Chicago-based primary care company owned by Walgreens Boots Alliance (Nasdaq: WBA), agreed to buy Summit Health-CityMD from Warburg Pincus for $8.9 billion.
Why it's the BFD: This reflects how America's top pharmacy chains are no longer content with just dispensing drugs and Doritos. Instead, they want to be key players in medical care.
Summit is a multi-specialty, physician-run medical group and the parent company of CityMD, a network of urgent care clinics.
Details: The deal also includes a minority investment from Evernorth, a subsidiary of health insurer Cigna (NYSE: CI). Walgreens itself will fund around $3.5 billion of the purchase price, via a combination of equity and debt, retaining a 53% stake of VillageMD.
Backstory: Axios Pro reports that Summit was approached earlier this year by UnitedHealth Group's Optum unit, but talks never matured. VillageMD reached out in late summer, and Summit never launched a formal auction process.
The bottom line: "Expect VillageMD to be very active on the M&A front, particularly given that it can leverage profits that many of its public peers are lacking." — Sara Pringle, Axios
Venture Capital Deals
🌎 Ostara, a Canadian alternative fertilizer maker, raised US$70m in Series C funding from Carica Sustainable Investments, Forage Capital Partners, Cibus Funds and Grosvenor. https://axios.link/3E0Gs8R
• Agriconomie, a French e-procurement for farmers, raised €60m from Treïs Group, Temasek, Aliment Capital and Eurazeo. www.agriconomie.com
• AutoLeadStar, a Miami, Fla.-based auto customer data and experience platform, raised $40m led by Riverwood Capital. www.autoleadstar.com
• Eliyan, a Santa Clara, Calif.-based maker of chiplet interconnects, raised $40m in Series A funding. Tracker Capital led, and was joined by Celestra, Intel and Micron. https://axios.link/3zXB9ox
• Vivrelle, a New York-based rental service for designer handbags, jewelry and diamonds, raised $35m in Series B funding. 3L Capital led, and was joined by Origin Ventures, Chapford Capital Group, Plus Capital and actresses Lily Collins and Nina Dobrev. https://axios.link/3Tvq5G9
• Dataloop, an Israeli platform for AI data management and annotation, raised $33m in Series B funding. NGP Capital and Alpha Wave Ventures co-led, and were joined by Amiti Ventures, F2 Venture Capital, Eyal Gura and OurCrowd. www.dataloop.ai
🚑 Sensorium Therapeutics, a Boston-based developer of psychoactive medicines for mental health, raised $30m. Santé Ventures led, and was joined by Route 66 Ventures, CU Healthcare Innovation Fund, WPSS.bio, Palo Santo, Iter Investments, Ocama Partners and re.Mind Capital. https://axios.link/3FTnDWF
🌎 Runwise, a New York-based provider of building energy management software, raised $19m in Series A funding. Fifth Wall led, and was joined by Rudin Management, SOJA Ventures, Derive Ventures, Helium-3, Silence VC, The Cannon Project and Waterman Ventures. www.runwise.com
• Veriti, an Israeli security infrastructure startup, raised $18.5m via two funding rounds. Backers include Insight Venture Partners, NFX and AMITI. https://axios.link/3TrZKZy
🚑 Archy, an SF-based dental practice management and payments platform, raised $10m. Bessemer Venture Partners and CRV co-led, and were joined by Alven, Adapt Ventures, 2.12 Angels and Diagram Collective. https://axios.link/3t9Duss
• Doola, a New York-based startup that helps foreign founders start LLCs in the U.S., raised $8m. Nexus Venture Partners led, and was joined by YC, Hustle Fund and Vibe Capital. https://axios.link/3WMOlpK
• SparkPlug, an SF-based payout automation and sales management platform, raised $8m in Series A funding. Lightbank led, and was joined by Industry Ventures, TenOneTen Ventures and Jason Calacanis. www.sparkplug.app
• Teamraderie, a Los Altos, Calif.-based team-building startup, raised $7m led by Founders Fund. https://axios.link/3teK156
🚑 Exer AI. a Denver-based remote patient monitoring platform, raised $6.5m from Backstage Capital and Life Extension Ventures. www.exer.ai
• Altar, a Swedish business payment automation startup, raised €5m. Index Ventures led, and was joined by La Famiglia VC and Cocoa. https://axios.link/3UhT69t
• Texture, a Menlo Park, Calif.-based DeFi yield platform, raised $5m. P2P Capital and Sino Global co-led, and were joined by Wintermute, Semantic Ventures and Jane Street Capital. https://axios.link/3E64PlJ
• Circle Labs, an SF-based AI platform for making virtual characters, raised $4.2m in seed funding led by Lightspeed Venture Partners. https://axios.link/3UcbU9U
🚑 Options MD, an LA-based behavioral health startup focused on treatment-resistant depression, raised $2.4m. Bread & Butter Ventures led, and was joined by M13, Bright Ventures, Collab Capital, MedMountain Ventures and Techstars. www.optionsmd.com
• WorkTorch, an employee recruiting and retention startup, raised $2.2m in seed funding led by Tenzing Capital. https://axios.link/3FVxmMe
• Amber Group, a Singapore-based digital asset trading platform, is seeking to raise over $100m at a $3b valuation, per Bloomberg. https://axios.link/3DKj12v
• Aventon, an e-bike maker, raised an undisclosed amount of funding from Sequoia China at a $590m valuation per The Information. https://axios.link/3T41aZR
• Manscaped, a San Diego-based maker of men's grooming products that in August canceled a SPAC merger, raised an undisclosed amount of Series B funding co-led by Banner Ventures and Smash Ventures.
Private Equity Deals
🚑 5th Century Partners invested $20m for a minority stake in Peace Out Skincare, an SF-based maker of acne treatment products. https://axios.link/3t8GhCa
🚑 Arsenal Capital Partners is investing $449m to increase its stake in Certara (Nasdaq: CERT), a Princeton, N.J.-based maker of drug development biosimulation software, from EQT. www.certara.com
🌎 KKR will invest $400m into Serentica Renewables, an India-based decarbonization platform focused on hard-to-abate industries. www.serenticaglobal.com
• North Castle Partners agreed to buy a majority stake in fragrance brand Nest New York from Eurazeo (which will retain a minority stake). www.nestnewyork.com
• Outdoor Living Supply, a portfolio company of Trilantic North America, acquired LandCare Associates, a Madbury, N.H.-based distributor of natural stone and landscape supplies. www.outdoorlivingsupply.net
• Providence Equity Partners agreed to acquire a "significant stake" in A2MAC1, a French provider of auto and mobility tech benchmarking, from Five Arrows Principal Investments (which will reinvest its proceeds). https://axios.link/3WH6CVF
Public Offerings
• Big C, a Thai supermarket and convenience store operator, is prepping an IPO that could raise more than $500m, per Bloomberg. https://axios.link/3UjQFDf
• Empower, a state-owned cooling services utility in Dubai, is set to raise $724m in its local IPO, pricing at the top of its range, per Bloomberg. https://axios.link/3t9hJJs
• PT Global Digital Niaga, owner of Indonesian e-commerce group Blibli, raised $510m in the second-largest Jakarta IPO of 2022. https://axios.link/3NKZUdb
SPAC Stuff
🚑 Profusa, an Emeryville, Calif.-based developer of oxygen-monitoring biosensors, agreed to go public via NorthView Acquisition Corp. (Nasdaq: NVAC). The company raised over $60m in VC funding from firms like Maxim Ventures, 3E Bioventures Capital and Tasly Holding Group.
Interesting press release language on this one, acknowledging the SPAC redemption surge. It says that the company's implied valuation would be $264m assuming 80% redemptions, or $416m without any redemptions.
Liquidity Events
• Bill (NYSE: BILL) agreed to buy Finmark, a Raleigh, N.C.-based financial planning and analysis software firm that had raised over $11m from firms like Bessemer Venture Partners, Draper Associates and American Express Ventures. www.finmark.com
⚽ Fenway Sports Group, whose investors include RedBird Capital Partners, is seeking a buyer for Premier League club Liverpool, per The Athletic. https://axios.link/3NXL6rT
• Foxconn will invest $170m into Ohio-based electric truckmaker Lordstown Motors (Nasdaq: RIDE). https://axios.link/3UIe6Gd
🚑 TPG agreed to sell Immucor, a Norcross, Ga.-based provider of transfusion and transplant in vitro diagnostics, to Spain's Werfen for around $2b. https://axios.link/3UlfqPd
More M&A
• Gap (NYSE: GPS) agreed to sell its Greater China business to Baozun (HK: 9991) for upwards of $50m. https://axios.link/3fPWlWv
• Ireland's government sold a 5% stake in Allied Irish Banks (I: AIBG) for €396.6m via a private placement to institutional investors. https://axios.link/3G09APe
🌎 OneTrust, an Atlanta-based enterprise compliance software company backed by SoftBank, is shutting Planetly, the Berlin-based carbon management software company it acquired last year, per Axios Pro. Around 200 people lost their jobs. https://axios.link/3Uyfg6P
• Voya Financial (NYSE: VOYA) agreed to acquire Benefitfocus (Nasdaq: BNFT), a Charleston, S.C.-based benefits administration tech provider, for roughly $570m in cash. https://axios.link/3fHzSLc
Fundraising
• Betsy and Daniel Cohen, fintech SPAC pioneers, are rebranding their investment firm Cohen Circle and diving deeper into impact investing, per Axios Pro. https://axios.link/3zXCxHL
🚑 Catalio Capital Management raised over $85m for its debut special situations and credit fund, focused on biomedical tech companies. www.cataliocapital.com
• HighVista Strategies of Boston raised $450m for its second opportunistic private credit fund. www.highvistastrategies.com
• Quona Capital, a Washington, D.C.-based fintech VC firm, raised $332m for its third fund. www.quona.com
It's Personnel
🌎 Yi Jean Chow (ex-CEV) and Victoria Martins (Project Bread) joined Boston-based Clean Energy Ventures as an investment principal and community manager, respectively. www.cleanenergyventures.com
• Damon Cronkey joined Amazon as a director of corporate development. He previously was a partner with XSeed Capital. https://axios.link/3fNuztL
• Julia Leeger (ex-FGS Global) joined KKR as VP of public affairs. https://axios.link/3DRpmsY
• Eric Smyth (ex-Admiral Capital Partners) joined New Holland Capital as co-head of business development. www.newhollandcapital.com
Final Numbers
All domestic eyes are on today's midterm elections, but many global eyes are on the COP27 global climate negotiations in Egypt.
Lots of new data, which UN secretary-general António Guterres says represents "a distress signal."
Expect lots of talk about private investment, including a U.S. plan to leverage corporate capital to help developing nations cut down on fossil fuel use.
✅ Thanks for reading Axios Pro Rata, and to copy editors Mickey Meece and Nick Aspinwall! Please ask your friends, colleagues and poll workers to sign up.