August 28, 2019
Top of the Morning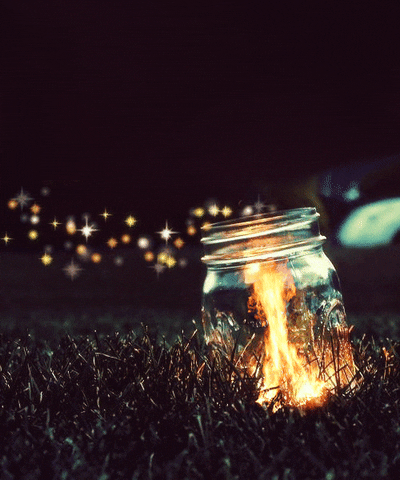 In golf, you don't want to be in the "tall grass." So far in 2019, the same rule applies to private equity.
The Blackstone Group earlier this year invested $3.3 billion for a 44% stake in Tallgrass Energy (NYSE: TGE), a Kansas-based midstream energy infrastructure company. It was the first investment out of Blackstone's debut infrastructure fund, which reportedly has secured over $12 billion in commitments (including a big slug from Saudi Arabia).
Tallgrass stock was at $24.18 just before the announcement. Yesterday it closed at $13.35 per share.

Reasons for the slide include missing Q2 earnings estimates on both the top and bottom lines, plus some investor concerns about potential conflicts related to Blackstone's original deal (in which it bought the GP, thus effectively controlling the LP in which it has a minority stake).
But, more broadly, it's been caught up in an overall energy sector slump. Even oil majors like Exxon Mobil and Royal Dutch Shell are down for the year.

Rather than cutting ties with Tallgrass, Blackstone is doubling down — offering to take the company private for $19.50 per share. Tallgrass hasn't yet accepted the bid, saying it needs to first form an independent committee for consideration (Blackstone currently controls its board).

This isn't unique. Private equity firms ArcLight and Brookfield both offered to take over similar companies in which they had minority stakes via master limited partnership arrangements.
The bottom line is that Blackstone bought into a bear market for energy stocks, despite the White House's much hyped deregulation. But rather than glumly head back into the clubhouse, it's pulling out another club... believing that its luck will improve if given enough time. Just like every amateur golfer ever.
• No, I don't golf. So I really hope I didn't butcher any of that.
🚴 Connected fitness company Peloton yesterday filed for a $500 million IPO, and reported a $196 million net loss on $915 million in revenue for the year ending June 30, 2019. Here's what I wrote in June, after reports that the company had filed confidentially:
Peloton may be first out of the gate for the post-Labor Day IPO rush, and will confound analyst 'buckets.' It's a hardware maker that's also a subscription content creator that's also a streaming software company that also does its own last-mile logistics. CEO John Foley is known to prompt cynical chuckles by calling Peloton the next Apple, but it's hard to think of a much better comp.
Yesterday's filing shows that hardware revenue tops software revenue by about a 6-to-1 margin, which makes sense given the high price points for Peloton's bikes and treadmills (no sales breakdown by device type).
Lots of Twitter analysis of Peloton's "churn," partially because of prepaid subscription plans (which it no longer offers) and long-term hardware financing plans that lock in subscriptions. But, to be honest, it's hard to figure out what a proper churn rate here should be. It's not enterprise SaaS. It's not a gym. It's not a traditional consumer app (although it does offer that too, with over 100,000 users who don't have a bike).
Expect Peloton to give more granular insights on churn during the road-show. And also to explain how much of its production costs are recurring.
Nowhere in the entire IPO prospectus is the mention of "spinning" or "spin classes." Likely because that commonly-used term was trademarked by another company years ago, forcing companies like Peloton and SoulCycle to refer to their core product offering as "indoor cycling."
🎧 Pro Rata Podcast digs into the landmark opioids judgment against Johnson & Johnson. Listen here.
The BFD
Advanced Farm Technologies, a Davis, Calif.-based developer of strawberry-harvesting robots, raised $7.5 million in Series A funding led by Yamaha Motor Ventures & Lab.
Why it's the BFD: Automation is the future of fields, particularly as immigration crackdowns and an array of socio-economic factors have made it much harder for farms to find seasonal workers. But agricultural robots have struggled to pick ripe berries, given their fragility and tendency to hide beneath leaves.
Other investors include Kubota Corp., Catapult Ventures, and Impact Venture Capital.
Bottom line: "Berries in winter were a luxury item back [in the mid-1970s]. And that's where we're headed again, unless we can solve our labor problems." — Gary Wishnatzki, Wish Farms
Venture Capital Deals
🚑 HiFiBio Therapeutics, developer of a single-cell analytics platform for immune profiling, raised $67 million in Series C funding. IDG Capital led, and was joined by Delian Capital, Hanne Capital, Kite and return backers Sequoia Capital China, VI Ventures, Legend Star Capital, and LYFE Capital. www.hifibio.com
⛽ Bboxx, a London-based developer of plug-and-play solar systems, raised $50 million in Series D funding from backers like Mitsubishi Corp. http://axios.link/ADk8
• Groups360, a Nashville-based online marketplace for meetings, raised $50 million from Accor, Hilton, InterContinental Hotels Group, and Marriott International. http://axios.link/KoVZ
• Bestmile, a Swiss fleet orchestration platform, raised $16.5 million in Series B funding. Blue Lagoon Capital and TransLink Capital co-led, and were joined by return backers Road Ventures, Partech, Groupe ADP, Airbus Ventures, and Serena Capital. http://axios.link/IApu
• Tesorio, a Burlingame, Calif.-based provider of cash flow management software, raised $10 million in Series A funding. Madrona Venture Group led, and was joined by First Round Capital, Floodgate, YC, Fathom Capital, and Fuel Capital. http://axios.link/vPBC
• Mythic Markets, a San Francisco-based fractional investing platform, raised $2 million in seed funding led by Slow Ventures. http://axios.link/PzjV
Private Equity Deals
• Altas Partners agreed to buy DuBois Chemicals, a Sharonville, Ohio-based specialty chemicals company, from The Jordan Company. www.duboischemicals.com
Public Offerings
• McAfee, the cybersecurity company owned by TPG Capital, Thoma Bravo and Intel, hired Morgan Stanley and BAML to lead its upcoming IPO, per Bloomberg. An earlier WSJ report said the company could seek to raise around $1 billion at a $5 billion valuation. http://axios.link/XrE3
• TeamViewer, a German business collaboration software company owned by Permira, is launching a Frankfurt IPO this year that could value the company at between 4 billion and 5 billion, per Bloomberg. http://axios.link/BzLB
More M&A
• China Sinda, a Chinese IP law firm, is seeking a buyer at around a $300 million price-tag, per Bloomberg. http://axios.link/6NPs
• JPMorgan Chase (NYSE: JPM) is seeking a buyer for its AARP credit card portfolio, which includes around $1 billion in credit card receivables, per Bloomberg. http://axios.link/fVI7
• Jiangsu Shagang Group, a Chinese steelmaker, paid $2.2 billion to increase its stake in London-based data center operator Global Switch from 24% to 49%, ahead of an anticipated Global Switch IPO. http://axios.link/lAlE
• LGT, the private bank of Liechtenstein's royal family, acquired Aspada, an Indian VC firm focused on impact investing, from the Soros Economic Development Fund. Aspada has around $100 million in AUM. http://axios.link/hQwA
🚑 Nuvectra (Nasdaq: NVTR), a Plano, Texas-based maker of neurostimulation medical devices, said it would explore strategic alternatives, including a possible sale. Its market cap is just $37 million. http://axios.link/UDDn
• Toyota Motors (Tokyo: 7203) and Suzuki Motor (Tokyo: 7269) said they'd each acquire small equity stakes in each other. http://axios.link/sQes
• WeWork acquired Spacious, a New York-based co-working space startup that utilizes restaurants during unused daytime hours. http://axios.link/6RDD
Fundraising
• Lexington Partners is raising $2.5 billion for its fifth private equity co-investment fund, per public pension documents. http://axios.link/WDJK
🚑 Varsity Healthcare Partners, a lower middle-market private equity firm, raised $417 million for its third fund.
Final Numbers
British Petroleum (LSE: BP) agreed to sell its Alaska properties for $5.6 billion to Hilcorp Energy. thus exiting the state after having operated there for six decades.
This marks BP's exit from a state where it's operated for 60 years, and follows regional withdrawals by such companies as Anadarko, Pioneer, and Marathon.
Oil industry analyst Rowena Gunn says "ExxonMobil may be next."
Axios' Ben Geman writes: "Pulling up stakes in Alaska — where production has been falling for decades — shows how oil majors are positioning themselves by chasing shale plays in the lower-48 and other opportunities."
🙏 Thanks for reading Axios Pro Rata. Please ask your friends, colleagues, and indoor biking buddies to sign up.